Harsh Vardhan Launches DST Initiative SERB–POWER for Women Scientists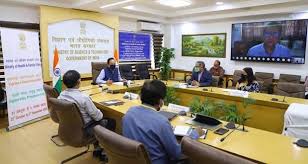 On October 29, 2020 Harsh Vardhan, Union Minister for Science & Technology e-launched a scheme titled 'SERB- POWER'(Science and Engineering Research Board-Promoting Opportunities for Women in Exploratory Research),which is designed exclusively for women scientists. The scheme has been initiated by SERB, a Statutory body of the Department of Science and Technology (DST), Government of India.
Aim of the Scheme
To encourage emerging and distinguished women researchers in academic and research institutions to undertake R&D(Research & Development) activities in frontier areas of science and engineering.
Key People
Professor Ashutosh Sharma, Chairman, SERB & Secretary, DST; Professor Sandeep Verma, Secretary, SERB and Scientists from Ministry of Science and Technology attended the launch event.
Points to be Noted
i.The scheme mitigates the gender inequality in science and engineering research in various S&T(Science & Technology) programs in Indian academic institutions and R&D laboratories.
ii.The scheme has 2 components namely, SERB-POWER Fellowship and SERB- POWER Research Grants.
iii.SERB-POWER Fellowships and Grants will serve as a benchmark of recognition in the national scenario.
Important Info
• 30% of the world's researchers are women, globally.
• 6% of full time R&D personnel in India are women.
Features of the Components of SERB – POWER Scheme
SERB-POWER Fellowship
Age-Women researchers who are between 35-55 years of age are eligible for this fellowship. Fellowship
• In addition to the regular income, fellowship of Rs 15,000 will be provided.
• Apart from this, Research grants of Rs. 10 lakh per annum and Overhead of Rs. 90,000/- per annum are also provided.
Duration-The fellowship is for 3 years, without any extension. It can be availed by the women researchers once in a career.
Identification of the fellowship & Total fellowship
• The Search-cum-Selection Committee helps to identify the POWER Fellowship
• It is proposed to institute 25 POWER Fellowships per year and not over 75 at any time.
SERB –POWER Research Grants
Funding Provided in 2 Categories
Under this research grant funding will be provided in 2 categories namely,
• Level I
For the following applicants the scale of funding is up to 60 lakhs for 3 years:
IITs( Indian Institutes of Technology), IISERs(Indian Institutes of Science Education and Research), Indian Institute of
Science (IISc), National Institutes of Technology (NITs), Central Universities, and National Labs of Central Government Institutions.
• Level II
For the following applicants from State Universities / Colleges and Private Academic Institutions, the scale of funding is up to 30 lakhs for 3 years.
Total Grants
A total of 50 Power Grants each will be sanctioned in Level I & Level II per annum.
Regulations-POWER Grant will be regulated through terms of reference conforming to SERB-CRG(Science and Engineering Research Board-Core Research Grant) guidelines. Sanctions-A total of 50 Power Grants each will be sanctioned in Level I & Level II per annum.
Recent Related News:
i.On September 17, 2020, Mukhyamantri Mahila Utkarsh Yojana (MMUY), a scheme of providing interest-free loans of Rs 1 lakh to women's groups was launched in Gujarat by its Chief Minister (CM) Vijay Rupani.
ii.On September 11, 2020 As a step to empower women economically and socially, YS Jaganmohan Reddy, Chief Minister of Andhra Pradesh(AP), launched 'YSR Aasara' scheme.
Constituency:
Harsh Vardhan– Chandni Chowk, New Delhi
India and Maldives get Three new UNESCO Biosphere Reserves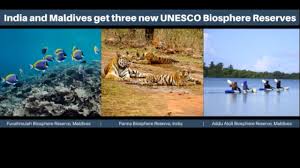 On October 29, 2020, International Coordinating Council (ICC) of UNESCO's (United Nations Educational, Scientific and Cultural Organization) Man and the Biosphere (MAB) programme included Panna Biosphere Reserve (Madhya Pradesh) in India, Fuvahmulah Biosphere Reserve (Maldives) and Addu Atoll Biosphere Reserve (Maldives) to UNESCO's World Network of Biosphere Reserves.
The MAB-ICC which met online from 27-28th October, 2020 approved these additions.
Key points:
i.This is the 12th Entry for India, whereas for Maldives it is Second and Third Entries after Baa Atoll.
ii.A total of 25 new sites were added, one of them transboundary, in 18 countries to the World Network of Biosphere Reserves. It now has 714 Biosphere reserves in 129 countries around the globe.
iii.Each year New biosphere reserves are designated by MAB Programme's governing body. It has a rotating elected membership of 35 UNESCO Member States.
Panna Biosphere Reserve (India):
It is located in Madhya Pradesh and is characterized by forests and marshy vegetation, with an abundance of rare medicinal plants, it is also a critical tiger habitat area.
Fuvahmulah Biosphere Reserve (Maldives):
Largest island in the southern part of Maldives, encompasses the entire atoll ecosystem, and most diverse of coral ecosystems in the country with health habitats and unique coral sand beach formations.
Addu Atoll Biosphere Reserve (Maldives):
Addu, the southernmost atoll of the Maldives is one of the most diverse coral reef ecosystems in the Maldives including lagoons, reef passes, seagrass beds, sandbanks, coral islands, lush tropical vegetation, mangroves, wetlands, brackish lakes locally known as kilos, agricultural land and residential areas.
The List of 25 sites can be seen here.
Recent Related News:
i.On February 4, 2020, United Nations Educational, Scientific and Cultural Organisation (UNESCO) Director-General Audrey Azoulay arrived in New Delhi, India on a three-day visit till Feb 6, 2020 to boost strategic partnership in the areas of heritage, education and artificial intelligence.
About UNESCO's (United Nations Educational, Scientific and Cultural Organization):
Director-General – Audrey Azoulay
Headquarters – Paris, France
President signs Ordinance to Constitute Commission for Air Quality Management in NCR & Adjoining areas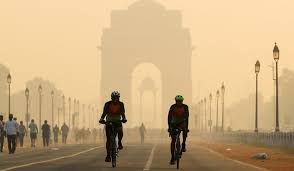 On October 29, 2020, President Ram Nath Kovind promulgated the 'Commission for Air Quality Management in National Capital Region and Adjoining Areas Ordinance, 2020' for Air Quality Management in Delhi-National Capital Region (NCR) and adjoining areas.
The ordinance proposes the setting up of a permanent commission which will work for better coordination, research, identification and resolution of problems surrounding air quality index and other connected issues.
Structure of the Commission:
i.The ordinance stipulates an Eighteen-member commission to be chaired by Government officials of the rank of Secretary or Chief Secretary, and will include Secretary Ministry of Environment, Forests and Climate Change and Five Other Secretary/Chief Secretary level officials as ex-officio members.
ii.The Commission will consist of Representatives from the states of Punjab, Haryana, Uttar Pradesh and Rajasthan, technical experts from Central Pollution Control Board and Indian Space Research Organization (ISRO).
Key Points:
i.The commission will be headquartered at Delhi.
ii.They will issue directions to control air pollution and will take cognizance of complaints.
iii.The commission will supersede all other bodies and authorities on the aspect of air quality management and will have "exclusive jurisdiction" in the domain of air quality.
iv.In case of any conflicts between orders and directions passed by commission and state governments, the commission's orders will prevail.
v.It will also lay down parameters for emission or discharge of environmental pollutants from various sources.
Sub-Committees:
The Ordinance proposes for setting-up of at least three subcommittees
• Sub-Committee on Monitoring and Identification
• Sub-Committee on Safeguarding and Enforcement
• Sub-Committee on Research and Development
Supreme Court's One-Man Committee:
i.On October 16, 2020, Supreme Court (SC) formulated a One-man Committee under Retired Judge Madan Bhimarao Lokur to monitor and prevent stubble burning in Haryana, Punjab and Uttar Pradesh.
ii.On October 26, 2020, SC suspended the One-man Committee after the Government of India informed SC about Ordinance to form Commission for Air Quality Management in NCR & Adjoining areas.
Recent Related News:
i.August 20, 2020, Air Unique-quality Monitoring(AUM), an indigenous photonic system for real-time remote monitoring of air quality parameters has been developed. It was developed by Prof. Rao Tatavarti, Director of Gayatri Vidya Parishad-Scientific and Industrial Research Centre (GVP-SIRC) & GVP College of Engineering, Visakhapatnam with the support from Department of Science and Technology's Clean Air Research Initiative.
About Delhi:
Chief Minister – Arvind Kejriwal
Governor – Anil Baijal
Kabartal Wetland of Bihar Designated as Ramsar Site
On October 16, 2020 Ramsar Convention declared Kabartal Wetland also known as Kanwar Jheel in Begusarai, Bihar as a site of international importance. Kabartal Wetland has been included in the 'List of Wetlands of International Importance' established by Article 2.1 of the convention.
Kabartal Wetland is the 2436th site of Ramsar.
Note
After designating Asan Conservation Reserve(ACR), Dehradun, Uttarakhand and Kabartal Wetland, Begusarai, Bihar, as Ramsar sites, the total number of Ramsar Sites in India is 39, the highest in South Asia.
About Kabartal Wetland:
i.Kabartal Wetland covers 2,620 hectares of the Indo-Gangetic plains, in Begusarai district of Bihar.
ii.This site is one of 18 wetlands within an extensive floodplain complex.
iii.It acts as a vital flood buffer for the region and also provides livelihood opportunities to the local communities.
iv.It supports about 165 plant species, 394 animal species, including 221 bird species and around 50 fish species
v.It is an important stopover along the Central Asian Flyway, with 58 migratory waterbirds using it as a wintering site.
vi.It is also inhabited by critically endangered species namely, the red-headed vulture (Sarcogyps calvus) and white- rumped vulture (Gyps bengalensis) among others
General Info
• The first Ramsar Site of the world was the Cobourg Peninsula in Australia, designated in 1974.
• The first Indian wetland of international importance under the Ramsar Convention was Chilika Lake, designated in 1981.
Recent Related News:
A 1st of its kind rehabilitation centre for freshwater turtles is to be inaugurated in January 2020 in the Bhagalpur forest division of Bihar. This centre spread over half a hectare will be able to shelter 500 turtles at a time.
About Secretariat of The Ramsar Convention on Wetlands:
Secretariat– Gland, Switzerland
Secretary General– Martha Rojas Urrego
Cabinet Approvals on October 29, 2020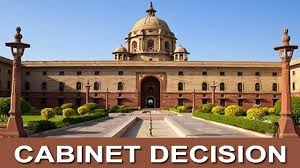 On October 29, 2020, the Union Cabinet chaired by Prime Minister Narendra Modi has approved the following proposals which were detailed by Union Minister Prakash Keshav Javadekar, Ministry of Information and Broadcasting during a press conference.
-Cabinet approves Externally Aided Dam Rehabilitation and Improvement Project – Phase II and Phase III
The Cabinet Committee on Economic Affairs (CCEA) has approved Rs 10,211 crore Dam Rehabilitation and Improvement Project (DRIP) Phase II & Phase III with the external financial assistance Rs 7,000 crore from the World Bank (WB), and Asian Infrastructure Investment Bank (AIIB).
• The project envisages improving the safety and operational performance of selected dams across the participating states as well as at central level, along with institutional strengthening with a system wide management approach.
• There will be comprehensive rehabilitation of 736 existing dams located across the country. The maximum number of dams to be taken up for rehabilitation are in Rajasthan (189) followed by Maharashtra (167) and Tamil Nadu (59).
Key Points about Project:
–It will be implemented over a period of 10 years duration in two Phases i.e. from April, 2021 to March, 2031.
–Apart of external funding of Rs 7,000 crore, the balance of Rs 3,211 crore will be borne by the concerned Implementing Agencies (IAs).
• The contribution of Central Government is Rs 1,024 crore as loan liability and Rs 285 crore as counter-part funding for Central Component.
About Asian Infrastructure Investment Bank (AIIB):
Establishment– January 2016
President– Jin Liqun
Headquarters– Beijing, China
Members– 103 Nations
About World Bank (WB):
Establishment- 1944
President– David Robert Malpass
Headquarters– Washington, D.C., United States (US)
Members– 189 Countries
-Cabinet approves Extension of Norms for Mandatory Packaging in Jute Materials
The CCEA has approved the extension of norms for mandatory packaging in Jute materials under the Jute Packaging Material (JPM) Act, 1987. In this regard, 100% of the foodgrains and 20% of the sugar shall be mandatorily packed in diversified jute bags.
• This decision has been taken to boost the jute industry as nearly 3.7 lakh workers and several lakh farm families are dependent for their livelihood on the jute sectors.
• Also, the jute industry is mostly dependent on the Government sector which purchases jute bags of value of more than Rs. 7,500 crore every year for packing foodgrains.
Points to be noted:
–This extension will benefit farmers and workers located in the Eastern and North Eastern regions of the country particularly in the states of West Bengal, Bihar, Odisha, Assam, Andhra Pradesh (AP), Meghalaya and Tripura.
–In case of any shortage in supply of jute packaging material or in other contingency, the Ministry of Textiles in consultation with the user Ministries concerned, relax these provisions further, up to a maximum of 30% of the production of foodgrains over and above the provisions.
Other Support to Jute Industry:
–Government has been supporting approximately 2 lakh jute farmers by disseminating improved agronomic practices through Jute ICARE intervention.
–The Jute Corporation of India signed Memorandum of Understanding (MoU) with National Seeds Corporation for distribution of 10,000 quintals of certified seeds on commercial basis also.
–The National Jute Board (NJB) has collaborated with National Institute of Design (NID) and a Jute Design Cell has been opened at Gandhinagar.
–Government of India has imposed Definitive Anti-Dumping Duty on import of jute goods from Bangladesh and Nepal with effect from 5th January, 2017 with a view to boost demand in the jute sector.
-Cabinet approves Mechanism for procurement of ethanol by Public Sector OMCs under EBP Programme
The CCEA approved Mechanism for procurement of ethanol by Public Sector Oil Marketing Companies (OMCs) under Ethanol Blended Petrol Programme (EBP) .This led to the following changes:
• The price of ethanol from C heavy molasses route be increased from Rs.43.75 per lit to Rs.45.69 per litre
• The price of ethanol from B heavy molasses route be increased from Rs.54.27 per lit to Rs.57.61 per litre,
• The price of ethanol from sugarcane juice / sugar / sugar syrup route be increased from Rs.59.48 per lit to Rs.62.65 per litre,
• Additionally, GST and transportation charges will also be payable.
• OMCs have been advised to fix realistic transportation charges so that long distance transportation of ethanol is not disincentivised.
Points to be noted:
–Government has been implementing EBP Programme w.e.f. April 1, 2019 pan Indian except Union Territories (UTs) of Andaman Nicobar and Lakshadweep islands wherein OMCs sell petrol blended with ethanol up to 10%. It aims to promote the use of alternative and environment friendly fuels.
–The "Ethanol Procurement Policy on a long term basis under EBP Programme" has been published by the Ministry of Petroleum and Natural Gas (MoP&NG).
Recent Related News:
i.The Central Government has approved the proposal for leasing out three airports namely Jaipur, Guwahati and Thiruvananthapuram airports of Airports Authority of India (AAI) under Public Private Partnership (PPP) to Adani Enterprises Ltd. for Operation, Management and Development.
ii.The CCEA has approved a one-time relaxation to Power Finance Corporation (PFC) and Rural Electrification Corporation (REC) for extending loans to Distribution Companies (DISCOMs) above limits of working capital cap of 25% of 2019's revenues under Ujwal DISCOM Assurance Yojana (UDAY) amid COVID-19.
Cabinet approval with Foreign Countries on October 29, 2020
On October 29, 2020, Union Cabinet, chaired by the Prime Minister, Shri Narendra Modi has given its approval to the following proposals:
–Cabinet approves MoC between India and Japan to cooperate in the field of ICT
The Union Cabinet gave its approval for signing a memorandum of cooperation (MoC) between India and Japan in the field of Information and Communication Technologies (ICTs) to promote human capacity building and further development of the startup ecosystem.
• The MoC will help in cooperation between two countries in various fields like 5G network, telecom security, Submarine cable, standard certification of communication equipment, utilization of latest Wireless Technologies and ICTs, ICTs capacity building, Public Protection and Disaster Relief, Artificial Intelligence (AI) / Block Chain, Spectrum Chain, Spectrum Management, Cooperation on Multilateral platforms etc.
Benefits:
–The MoC will enhance opportunities for India to get into the global standardization process.
–This Cooperation will aid the development of future submarine cable networks which will help in boosting connectivity of mainland India to remote areas.
About Japan:
Capital– Tokyo
Currency– Japanese yen
Prime Minister– Yoshihide Suga
-Cabinet approves MoU between India and Cambodia on cooperation in Health and Medicine
The Union Cabinet has also approved the signing of the Memorandum of Understanding (MoU) between India and Cambodia on cooperation in the field of Health and Medicine through joint initiatives and technology development.
• The MoU will become effective on the date of its signature for a period of five years.
• The main areas of cooperation between the two Governments include: Mother and child health; Family Planning; HIV (human immunodeficiency virus) and Tuberculosis (TB); Drugs and Pharmaceuticals;Technology Transfer; Public Health and Epidemiology; Disease Control (Communicable and Non- Communicable); Medical Research and Development, subject to the approval of the National Ethic Committee of Cambodia and to the clearance by concerned Department/Ministry in India; Medical Education; Health manpower development in the field of public health; Training in clinical, para-clinical and management skills.
About Cambodia:
Capital– Phnom Penh
Currency– Cambodian riel
Prime Minister– Hun Sen
Recent Related News:
i.The Union Cabinet has given ex-post facto approval to MoU signed between India and Zimbabwe on Cooperation in the field of Traditional Systems of Medicine and Homeopathy, which was signed on November 3rd, 2018.
ii.The Cabinet Committee on Economic Affairs (CCEA) has approved a MoU between the Ministry of Health and Family Welfare (MoHFW) and the Ministry of Health and Public Hygiene of the Republic of Cote d'lvoire on Cooperation in the field of Health.
PM Modi Inaugurates 4th Edition of 2020 India Energy Forum by CERAWeek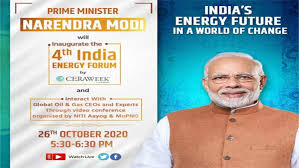 On October 26, 2020, Prime Minister Narendra Modi Inaugurated the 3 day 4th Edition of India Energy Forum by CERAWeek (Cambridge Energy Research Associates). CERAWeek is a global platform to understand best- practices, discuss reforms, and inform strategies for accelerating investments into Indian Oil and Gas value chain.
The Theme of 2020 edition is "India's Energy Future in a world of Change".
It is hosted by IHS Markit, a world leader in critical information, analytics and solutions. This is the fifth such event organized by NITI Aayog and Ministry of Petroleum and Natural Gas.
Participants:
i.The event will convene an International group of Speakers and a community of over thousand delegates from India and over 30 countries.
ii.The list of speakers at the event includes Union Minister of Petroleum and Natural Gas and Minister of Steel, Dharmendra Pradhan, Abdulaziz bin Salman Al Saud, Minister of Energy, Kingdom of Saudi Arabia and Dan Brouilette, US (United States) Secretary of Energy.
iii.Around 45 Chief Executive Officers (CEOs) of Major Oil and Gas companies attended the event.
Key Points:
i.The Prime Minister stated that India is well on track to increase the installed renewable energy capacity to 175 GW (GigaWatts) by 2022, it has been extended to 450 GW by 2030.
ii.Increasing Domestic Gas Production is a key government priority of the Government of India, it will be achieved through 'One Nation One Gas Grid' to shift the nation towards a gas-based economy.
iii.India to grow oil refining capacity to 450 million tonnes by 2025 from current 250 million tonnes.
iv.India which is the world's third-largest energy consumer will see an investment of over USD 300 Billion by 2030 in the oil and gas sector to meet the rising demand.
v.India is the third largest and the fastest growing aviation market in terms of domestic aviation and Indian carriers are projected to increase their fleet size from 600 to 1200 by 2024.
v.Prime Minister stated that India's energy map will have seven key drivers
• Accelerating efforts to move towards gas-based economy
• Cleaner use of fossil fuels particularly petroleum and coal
• Greater reliance on domestic sources to drive biofuels
• Achieving the renewable target of 450 GW by 2030
• Increasing contribution of electricity to decarbonize mobility
• Moving into emerging fuels including hydrogen
• Digital Innovation across all energy systems
Union Minister of Petroleum and Natural Gas & Steel Shri Dharmendra Pradhan's participation:
i.Shri Dharmendra Pradhan invites Global Oil & Gas and Other Energy Majors to Partner India in its Multi-Pathway Energy Transition.
ii.During the event, Shri Pradhan had launched the book "The New Map" by Dr. Yergin.
India Energy Forum:
i.It is an Indian Organization which represents the energy sector as a whole.
ii.It was established in October 2001 and has its headquarters at New Delhi and most of the major public and private sector organizations in Power, Oil and Gas, Coal and Renewable Energy have become its members.
iii.It serves as a catalyst for the development of a sustainable and competitive energy sector in India.
CERAWeek:
CERAWeek by IHS Markit has become the world's premier energy event, it was established in 1983 at Cambridge.
Recent Related News:
i.On May 11, 2020, The ministry of petroleum and natural gas has set up a 6-member panel to review the existing Production Sharing Contracts (PSCs) due to the fall in crude oil prices and the COVID-19 lockdown.
About Ministry of Petroleum and Natural Gas:
Union Minister – Dharmendra Pradhan
Headquarters – New Delhi
Nitin Gadkari: Feni Bridge connecting India & Bangladesh to be completed By December 2020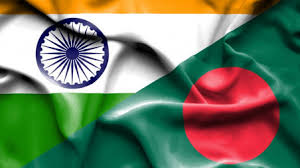 On 27th October 2020, Nitin Gadkari, Union Minister for Road Transport &Highways announced that the 1.8 kilometer Feni Bridge, the Reinforced Cement Concrete(RCC) bridge over the river Feni which connects Sabrum in Tripura, India and Ramgarh in Chittagong, Bangladesh will be completed by December 2020.
The announcement was made over a virtual event organised for laying foundation stone for 9 national highway projects in Tripura.
About Feni Bridge:
i.The Feni Bridge is being constructed by the National Highways Infrastructure Development Corporation Ltd (NHIDCL), a Public Sector Undertaking under the Ministry of Road Transport and Highways (MoRTH) at a cost of Rs.129 crore.
ii.An integrated check post is proposed to be established near Sabrum in Tripura.
Benefits:
i.The Bridge will facilitate transportation of goods from Chattogram and Kolkata ports.
ii.It will also improve the connectivity to the international borders with Bangladesh.
iii.This will reduce the distance with the nearest port from 2200 kilometer(km) – Haldia to 70 km – Chittagong.
Background:
i.Prime Minister of India Narendra Modi and Premier of Bangladesh Sheikh Hasina jointly laid the foundation stone of the Feni Bridge in June 2015.
ii.The construction of the bridge began in 2017.
Other Initiative:
Jitendra Singh, Union Minister of State for Development of North Eastern REgion(DoNER) described Tripura as the gateway of "Act-East Policy" of the Government and stated that train service connecting Tripura and Bangladesh will commence soon.
This train service will mark a new chapter and create a new perspective of development of this region by providing entire region access to the seaports.
Recent Related News:
On July 31, 2020, as a part of the renovation of the Mahatma Gandhi Bridge/Setu over river Ganga in Bihar, Union Minister for Road Transport, Highways and MSMEs (Micro, Small & Medium Enterprises) Nitin Jairam Gadkari virtually inaugurated its upstream carriageway. This means the two lanes are completed of the 4-lane bridge which is being renovated at a cost of Rs 1,742 crore. The online ceremony was presided over by Chief Minister (CM) of Bihar Nitish Kumar.
About Tripura:
Chief Minister– Biplab Kumar Deb
Governor– Ramesh Bais
Capital– Agartala
India, Mexico hold 8th Joint Commission Meeting; agree to strengthen 'Privileged Partnership'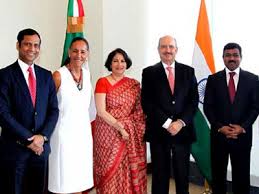 The 8th India-Mexico Joint Commission Meeting was held virtually on 29th October, 2020. The meeting was co- chaired by S. Jaishankar, External Affairs Minister of India and Marcel Ebrard, Minister of Foreign Affairs of theUnited Mexican States.
Key Points:
i.Both countries appreciated the progress made in bilateral trade and commercial relations between India and Mexico.
ii.The Countries agreed to strengthen their 'Privileged Partnership'.
iii.They agreed to add new momentum in the fields of Trade and Commerce, Agriculture, Health, Space, Science & Technology, Energy, Culture & Education.
iv.The two sides exchanged views on regional and international issues of mutual interest, in context of post Covid economic recovery plans.
v.Based on convergence of view on global and regional issues, both sides agreed to coordinate closely at multilateral forums.
About Mexico:
President – Andrés Manuel López Obrador
Capital – Mexico City
Currency – Mexican Peso (MXN)
IFSCA approves Bullion Exchange Regulations, 2020 & Global In-House Centres Regulations, 2020
On October 27, 2020, the International Financial Services Centres Authority (IFSCA) approved the International Financial Services Centres Authority (Bullion Exchange) Regulations, 2020 and International Financial Services Centres Authority (Global In-House Centres) Regulations, 2020 during a meeting chaired by Injeti Srinivas, Chairman of IFSCA. The regulations are detailed as below:
International Financial Services Centres Authority (Bullion Exchange) Regulations, 2020
The Bullion Exchange Regulations, 2020 are approved to provide an integrated platform for all the market intermediaries to facilitate transparency in the bullion market and standardization of bullion contracts. The market intermediaries include trading members/clearing members, bullion depositories, and vault managers.
• Through these regulations, an entire ecosystem for bullion trading viz. bullion exchange, depository, clearing house, and vaults Gujarat International Finance Tec-City (GIFT) will be set up. Notably, GIFT is India's sole international financial services centre (IFSC).
Points to be noted:
–This is the first time in India a single regulator (IFSCA), which has the responsibility of operationalizing the bullion exchange, will regulate both the bullion spot and derivative contracts.
–Bullion Exchange is a market through which the buyers and sellers trade gold and silver.
–On August 31, 2020, the central government, on the recommendations of the IFSCA, had notified the bullion spot delivery contract and bullion depository receipt (with bullion as underlying) as Financial Products and related services as Financial Services under the IFSCA Act, 2019.
Salient Features of Bullion Exchange Regulations:
• Functions and general obligations of a bullion exchange and clearing corporation;
• Ownership and governance structure of a bullion exchange and clearing corporation;
• Rights and Obligations of Bullion Depositories, Participants and Beneficial Owners;
• The grant of registration to a vault manager by the Authority
• Role of bullion depositories
• Other operational aspects of the bullion exchange
International Financial Services Centres Authority (Global In-House Centres) Regulations, 2020
On October 16, 2020, Government of India, on the recommendation of IFSCA, had notified Global In-House Centres (GIC) as financial service to provide services relating to financial products and financial services. In this regard, on October 27, 2020, IFSCA approved International Financial Services Centres Authority (Global In-House Centres) Regulations, 2020 with following key points:
• A GIC can conduct its business in any mode as permitted by authority.
• The entities must be located in a financial action task force (FATF) complaint jurisdiction to get services.
• The GIC setup within the IFSC is eligible for availing all concessions applicable to IFSC units. GICs are offshore centers that perform designated functions for large organizations.
Recent Related News:
i.On September 22, 2020 Singapore Exchange Ltd (in short- SGX) and National Stock Exchange of India Ltd.( NSE) signed an agreement to confirm the key terms to operationalise the NSE IFSC-SGX Connect. NSE IFSC-SGX Connect unites international and GIFT participants to create a large liquidity pool for Nifty products in GIFT City.
ii.On September 12, 2020 IFSCA and India Gold Policy Center (IGPC) at Indian Institute of Management – Ahmedabad (IIMA) (IFSCA-IIMA), sponsored by World Gold Council, signed Memorandum of Understanding (MoU) at the IFSCA, GIFT City Gandhinagar to provide consultation to facilitate the establishment of International Bullion Exchange(IBE) in India.
About International Financial Services Centre Authority (IFSCA):
On April 28, 2020, the Union government notified the setting up of the IFSCA as a unified authority to regulate all financial services in IFSCs across the country.
• Injeti Srinivas was appointed as the first chairman of IFSCA.
• Headquarter– Gandhinagar, Gujarat
RBI Revises Norms for Housing Finance Firms: October 2020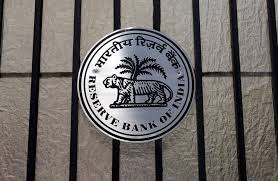 The Reserve Bank of India (RBI) has released final guidelines for housing finance companies (HFC) stating that these home financiers should have at least 60% of their net assets deployed in the business of providing finance for housing by March 31, 2024, with individual loans making up at least 50% of all assets.
• Also HFCs should also have minimum net owned funds (NOF) of Rs 20 crore to commence housing finance as its principal business or carry on the business of housing finance as its principal bu
• The new rules are based on the recommendations made in July. They also mandate HFCs to ensure sufficient high-quality liquid assets to survive an acute liquidity stress scenario lasting for 30 days.
Criteria for HFCs not having 60% of its net assets deployed for housing loans
They must get 50% of its books utilised for home loans by March 31, 2022, 55% by March 31, 2023 and 60% by March 31, 2024. Minimum percentage of total assets towards housing finance for individuals during this period should be raised to 40%, 45% and 50%, respectively.
• Such HFCs shall be required to submit to the Reserve Bank, a Board approved plan within three months to fulfil the above-mentioned criteria.
• HFCs unable to fulfil the above criteria as per the timeline shall be treated as NBFC – Investment and Credit Companies (NBFC-ICC) and they will be required to approach the Reserve Bank for conversion of their Certificate of Registration (CoR) from HFC to NBFC-ICC.
Criteria for HFCs not having minimum net owned funds (NOF) of Rs 20 crore
HFCs holding a CoR and having net owned fund of less than Rs 20 crore, may continue to carry on the business of housing finance, if such company achieves net owned fund of Rs 15 crore by March 31, 2022 and Rs 20 crore by March 31, 2023, if fails, their registration will be cancelled.
Remittances to India to Fall by 9% in 2020: World Bank Report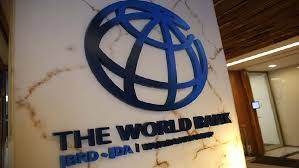 On October 29, 2020 As per the latest estimates published in the World Bank's Migration and Development Brief 33, remittance to India will fall by 9% to USD 76 billion due to the ongoing coronavirus pandemic and global economic recession. The top 5 countries in 2020 to receive foreign remittances are expected to be India, China, Mexico, the Philippines, and Egypt, unchanged from 2019.
i.There will be a 14% decline in the amount of money migrant workers send home by 2021, compared to the pre- COVID-19 levels in 2019.
ii.It is to be noted that in 2020 for the 1st time in recent history, the stock of international migrants is likely to decline as new migration has slowed and return migration has increased.
Other Key Projections:
i.The remittance flows to Low and Middle-Income Countries (LMICs) are estimated to decline by 7%, to USD 508 billion in 2020. In 2021, there will be a further decline of 7.5%, to USD 470 billion.
ii.The remittance flows to LMICs reached a record high of USD 548 billion in 2019, that is over the FDI(Foreign Direct Investment) flows(USD 534 billion) and overseas development assistance (about $166 billion).
iii.The gap between the remittance flows and FDI is likely to enlarge further as the FDI is expected to decline more sharply.
iv.The remittance to South Asia is estimated to fall by around 4% in 2020 to USD 135 billion.
v.The declines in 2020 and 2021 will affect all the regions. The sharpest drop is expected in Europe(by 16%) and Central Asia(by 8%), followed by East Asia(by 11%) and the Pacific (by 4%).
Major Factors that drives decline in remittances
The major factor that drives the decline in remittances include a weak economic growth and employment levels in migrant-hosting countries, weak oil prices, and depreciation of the currencies of remittance-source countries against the US dollar.
About World Bank:
Headquarters – Washington D.C., United States (US)
President – David Robert Malpass
Justice Bansi Lal Bhat gets 3rd Extension as Officiating Chairperson of NCLAT till December 31, 2020
The Ministry of Corporate Affairs has extended the tenure of Justice Bansi Lal Bhat as the officiating Chairperson of National Company Law Appellate Tribunal (NCLAT) till 31st December 2020 or till a regular Chairperson is appointed or until further orders.
• This extension marks the 3rd extension for BL Bhat since his appointment as NCLAT's chairperson on 15th March 2020 for three months following the retirement of first Chairperson Justice SJ Mukhopadhaya.
• Bhat was issued a 3-month extension on 15th June and later extended for a month till 16th October 2020.
About BL Bhat:
i.Justice BL Bhat, a former judge of the Jammu & Kashmir High Court joined NCLAT as the judicial member on 17th October 2017.
ii.He served as the judicial member of the armed Forces tribunal and presided over the benches at Chandigarh, Shimla, Jaipur and Delhi.
About NCLAT:
i.NCLAT was established under the Companies Act, 2013 for hearing appeals against the orders of the National Company Law Tribunal(NCLT).
ii.This is also the appellate tribunal for the appeals against NCLT's Orders under the Insolvency and Bankruptcy Code (IBC) and by the Insolvency and Bankruptcy Board of India.
iii.NCLAT als hears the appeals against the orders of the Competition Commission of India.
Indian Navy Warship INS Kora Test-fires Anti-Ship Missile (AShM) in Bay of Bengal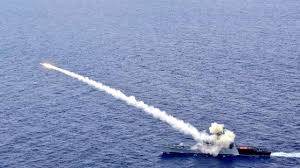 On October 30, 2020, Indian Navy's Guided Missile Corvette INS Kora (Indian Naval Ship) tested fired Anti-Ship Missile (AShM) in Bay Of Bengal.
The missile successfully hit the target at maximum range with precise accuracy.
INS Kora:
i.INS Kora is a Kora-class guided missile corvette of Indian Navy. It was commissioned into service in 1998.
ii.It was designed by the Navy under Project 25A, and is equipped with Kh-35 Anti-Ship Missile.
iii.Kora Class corvettes are 1,350-tonne guided-missile corvettes.The primary role of these Kora class corvettes is to serve as surface combatants. With a top speed of 25 knots, these Kora Class corvettes can complement 134 personnel, including 14 officers.
iv.There are 3 more warships of this class which are – INS Kirch, INS Kulish and INS Karmuk.
INS Prabal Launches Anti-Ship Missile:
On October 23, 2020, Indian Navy Missile Corvette INS Prabal Launched an Anti-Ship Missile (AShM) on its target in Arabian Sea. It was launched from Arabian Sea and it accurately homed in on its target.
Recent Related News:
i.July 10, 2020 Indian Navy has successfully completed its 55 days and 23,000 kilometers long 'Operation Samudra Setu', which was launched on May 5, 2020 as a part of the national effort to repatriate (bring back) Indian citizens from 3 countries of Maldives, Iran, and Sri Lanka during the COVID-19 pandemic.
About Indian Navy:
Chief of Navy Staff (CNS) – Admiral Karambir Singh
List of Destroyers in Indian Navy – Kolkata Class (INS Kolkata, INS Kochi, INS Chennai), Delhi Class (INS Delhi, INS Mysore, INS Mumbai), Rajput Class (INS Rajput, INS Rana, INS Ranvir, INS Ranvijay)
Mesut Yilmaz Former PM of Turkey & Veteran Politician Passed Away at 72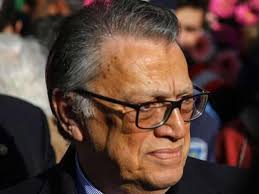 On 30th October 2020, Former Turkish Prime Minister (PM) Mesut Yilmaz, a veteran Politician who served as the PM for three terms passed away at the age of 72 in a hospital in Istanbul, Turkey. He was born on 6th November 1947 in Istanbul, Turkey.
About Mesut Yilmaz:
i.Mesut Yilmaz served as the leader of the now-defunct centre-right Motherland Party (Anavatan Partisi – ANAP) from 1991 to 2002. He was one of the founding members of the party.
ii.Out of his three terms as Prime Minister, two terms lasted only for a few months due to the fall of the coalition government.
iii.He formed his 3rd government (which lasted 18 months) following the 1997's military memorandum which resulted in the fall of the coalition government of Necmettin Erbakan.
iv.Previously he served as the Minister of Foreign affairs and culture in under the premiership of Turgut Ozal.
Note:
He was the first PM of Turkey to be tried in the Supreme court of Turkey on the charges of misfeasance in public office" for alleged attempts to influence a tender for Turkbank, a private bank.
UP Governor Anandiben Patel Released World's First Scientoon Book "Bye Bye Corona" on COVID-19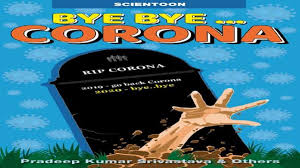 On 29th October 2020, Anandiben Patel, Governor of Uttar Pradesh(UP) released the world's first scientoon book titled "Bye Bye Corona" at an event organised at Raj Bhawan, Lucknow. The book was authored by Dr. Pradeep Kumar Srivastava, Scientoonist and former Senior Principal Scientist at CSIR-CDRI (Council of Scientific and Industrial Research – Central Drug Research Institute) and published by Vigyan Prasar, an autonomous agency under the Department of Science and Technology (DST), Government of India.
Note:
Along with Dr. Pradeep Srivastava, 7 student scientoonist (Lakiesha Inacia Coehlho E Costa, Da Costa Maria Scimran Blossom, Priyanka Shanke, Samaradini Paigankar, Selcea Savia Da Costa, Bhomkar Shreesiddhi Vinod and Prathamesh P. Shetgaonkar) from Parvati Bai Chowgule College, Madgaon, Goa and Vishal Mulia, a school teacher in Gujarat contributed to the book.
About "Bye Bye Corona":
i.The book holds comprehensive information on the COVID-19 pandemic, its symptoms and methods of prevention through precautions.
ii.The book aims to create awareness about COVID-19.
iii.The book is also available in e-book format:Bye Bye Corona
iv.Following the launch of the book in India it will also be released in Brazil under Brazil-India Network Program and will possibly be translated into Portuguese.
v.To ease the multilingual adaptation of the book across India and abroad, the 3D version of the book is also planned.
About Pradeep Kumar Srivastava:
Pradeep Kumar Srivastava coined the term "Scientoons" and later a new branch of science called Scientoonics, Radio Scientoons, Puppet Scientoons, Postcard Scientoons and Awadhi Scientoons(scientoons in Awadhi language).
Awards:
i.He received "The Outstanding Young Person of the World" the annual award of Junior Chamber of International, United States and "The Outstanding Young Person of India" from Indian Junior Chamber in 1990.
ii.He received the National Award for Science Writing from Indian Science Writers Association(ISWA).
Books:
He co-authored the book titled "Scientoonic Tell Tale of Genome and DNA" with Dr Lalji Singh and Dr M W Pandit of CSIR-CCMB (CSIR-Centre for Cellular & Molecular Biology), Hydreabad.
Punjab Govt Signed Mou With Game to Support MSMEs
On October 29, 2020 Punjab Government signed a Memorandum of Understanding (MoU) with The Global Alliance for Mass Entrepreneurship (GAME) for a 2 year project on transforming the ease of doing business MSMES(Micro, Small & Medium Enterprises) in Punjab. The agreement is supported by Omidyar Network India (ONI) under its ReSolve Initiative. Dr KP Krishnan, Chair of the GAME Taskforce on MSME, who is a former Secretary, Government of India will lead the project.
i.The project will be primarily supported by ONI, and includes experts from GAME, The Centre for Civil Society, and Avantis Reg Tech.
ii.The group will work with the Punjab Govt under the leadership of Vini Mahajan, IAS, Chief Secretary and Alok Shekhar, Principal Secretary Industries and Commerce, Government of Punjab.
Note– The project is the first to be supported by ONI's ReSolve Initiative.
Key Info
i.The project aims to make Punjab a leading state in India with regard to Ease Of Doing Business (EODB) for MSMEs by simplification, digitization and decriminalization of compliances.
ii.On a blueprint developed by the GAME MSME Task Force, this project is built.
iii.After the 2 year period of the project, the alliance expects that there will be an increase in formal registration of businesses, and a significant reduction in the cost of compliance for MSMEs.
iv.The Punjab transformation is expected to create a self-reinforcing cycle of MSMEs-focused EODB surveys, interventions, rankings, and policies across India.
General Info
i.The major reason why underdevelopment is common among the MSMEs in India is EODB.
ii.There are over 60 million enterprises and 110 million jobs in India, but the average MSME creates less than 2 jobs.
Additional Info
• ONI is an investment firm that focuses on social impact.
• The ReSolve Initiative of ONI focuses on providing funding support for lighthouse projects that create solutions to empower MSMEs and migrant workers.
Recent Related News:
On 11th September 2020, The Government of Rajasthan signed a Memorandum of Understanding(MoU) with the Small Industries Development Bank of India (SIDBI) to develop its micro, small and medium enterprises (MSMEs) ecosystem.
About Punjab:
Chief Minister– Capt.Amarinder Singh
Dances– Jindua, Bhangra, Malwai Giddha, Kikli, Luddi, Jaago, Jhumar, Jindua.
Tamil Nadu Governor gives Assent to 7.5% NEET Quota Bill; Government School students to benefit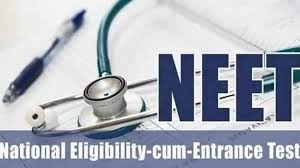 On October 30, 2020, Tamil Nadu (TN) Governor Banwarilal Purohit gave his Assent to "Tamil Nadu Admission to Undergraduate Courses in Medicine, Dentistry, Indian Medicine and Homeopathy on Preferential Basis to Students of Government Schools Bill 2020". It provides 7.5% reservation to students of state government schools who have cleared the National Eligibility-cum-Entrance (NEET) Test in admission to medical courses.
Key Points:
i.The quota will be applicable for students who studied in Government schools from Class 6 to Class 12, it will be applicable in each category of vertical reservation that TN follows within 69% reservation cap.
ii.It is applicable to state quota seats in all government medical and dental colleges, self-financing medical and dental colleges, minority and non-minority (institutions) and under all disciplines.
iii.This quota will not apply to seats reserved for all-India quota.
iv.Courses that would be applicable include MBBS, Bachelor of Dental Surgery, Bachelor of Siddha Medicine and Surgery, Bachelor of Ayurvedic Medicine and Surgery, Bachelor of Unani Medicine and Surgery, and Bachelor of Homeopathic Medicine and Surgery for 2020-21 academic year.
v.Tamil Nadu Chief Minister, Edappadi K. Palaniswami stated that due to the sub-quota, over 300 medical seats will go to students hailing from poor economic backgrounds.
Recent Related News:
i.August 26, 2020, In accordance with the data provided by the Ministry of Finance to the Rajya Sabha, as of March 31, 2020, women in Tamil Nadu topped the list of loan benefits under Pradhan Mantri Mudra Yojana (PMMY) by availing Rs 58,227 crore loan.
About Tamil Nadu:
Rivers – Kaveri, Thamirabarani River, Bhavani River, Palar River, Vaigai River.
Ports – Chennai Port, V.O. Chidambaranar Port (Thoothukudi), Kamarajar Port Limited (also known as Ennore Port, Chennai)
Venkaiah Naidu, VP of India Launches Virtual Festival of 'Parampara Series 2020-National Festival of Music and Dance'
On October 27, 2020 M. Venkaiah Naidu, Vice President of India launched the virtual festival of 'Parampara Series 2020-National Festival of Music and Dance'. The Parampara Series 2020 is organised by Natya Tarangini in partnership with the United Nations. This has been organized to coincide with the World Day for Audio-visual Heritage 2020 on October 27. For the 24th year the Natya Tarangini has organised the Parampara Series.
Government eMarketplace integrated with the Central Public Procurement Portal
Government of India Initiative eMarket called GeM (Government eMarketplace) has been integrated with eProcurement System of India Central Public Procurement Portal (CPPP) for creation of a Unified Procurement System. This will consolidate the entire public buying foods and services into a single platform. This will improve buying and selling experience and processes for ministries, departments and other agencies involved in the system. The GeM portal was launched in August 2016 for online purchases of goods and services by all Central Government Ministries and Departments.