AIM launched 'AIM-iCREST', in partnership with Bill & Melinda Gates Foundation and Wadhwani Foundation
On July 30, 2020, NITI (National Institution for Transforming India) Aayog's Atal Innovation Mission (AIM), has launched AIM iCREST – an Incubator Capabilities enhancement program for a Robust Ecosystem focused on creating high performing Startups in collaboration with Bill & Melinda Gates Foundation and Wadhwani Foundation, which will provide global expertise.
This is a first of its kind initiative for advancing innovation at scale in India.
Key Points:
-Under the initiative, the AIM's incubators will be provided requisite support to foster the incubation enterprise economy in order to enhance their performance.
-Also training will be provided to entrepreneurs, through technology driven processes and platforms.
What is AIM?
It is Government of India's flagship initiative to promote a culture of innovation and entrepreneurship in the country. Its objective is to develop new programs for fostering innovation in different sectors and to create an umbrella structure to oversee innovation ecosystem of the country.
About Wadhwani Foundation:
President and Chief Executive Officer (CEO)– Ajay Kela
Chairman– Dr. Romesh Wadhwani
About NITI Aayog:
Establishment– 2015
Chief Executive Officer (CEO)– Amitabh Kant
Headquarters– New Delhi
Piyush Goyal Inaugurates CII National Digital Conference on "Easing of Doing Business for Atmanirbhar Bharat"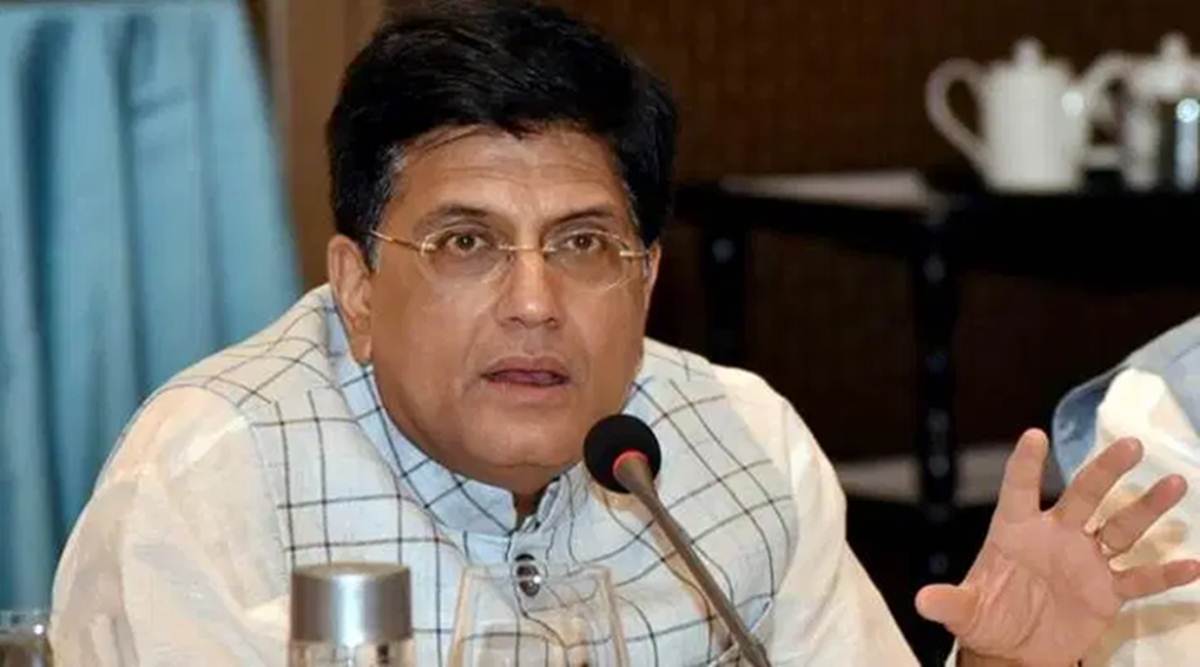 On 30th July 2020, Piyush Goyal, Union Minister of Commerce and Industry, inaugurated the National Digital Conference on "Easing of Doing Business for Atmanirbhar Bharat" organised by the Confederation of Indian Industry (CII) with the Department for Promotion of Investment and Internal Trade (DPIIT) to improve the business environment of India.
Key People:
T V Narendran, President-Designate of CII, Chandrajit Banerjee, Director General of CII, and Piruz Khambatta, Chairman of CII Task Force on Ease of Doing Business participated in the conference.
Features of the Conference:
i.The one-day virtual conference provided a forum to enhance the regulatory reform of the government in various indicators of doing business.
ii.The participants from relevant stakeholders discussed the issues to ease of doing business including the areas which require immediate actions from the government.
Key Points:
i.Piyush Goyal mentioned that the government is working on developing a single window system, a complete digital system which will provides for unified and integrated business
ii.To promote finance for investments, the government improves the availability of long term finance for industries and the government has identified around 20 industrial sectors to focus.
iii.He mentioned that the decriminalisation of laws and removing difficulties of the regulatory policy as a measure to support the industries and the temporary restrictions on the service sector will be removed.
Ease of Export restrictions:
i.Piyush Goyal mentioned that the government is planning to relax restrictions on export of ventilators imposed in March 2020 amid COVID-19 pandemic and all the temporary restrictions on medicines, pharmaceutical products and equipment will also be relaxed.
ii.The export of masks, personal protection equipment(PPE) and medicines like hydroxychloroquine and paracetamol were restricted, expecting a domestic shortage amid pandemic.
iii.The Central government removed the prohibition of surgical masks and medical goggles and made the export of face shields free.
Note:
Exports in India are around 88% and imports are around 75% of the 2019's level.
Other initiatives:
i.He mentioned that the government will do a soft launch of Land Bank Portal, with 6 states on board, for which around 5 lakh hectares of land has been identified.
ii.The portal will support to view and identify the availability of land for industries from a remote office which precludes the need for frequently visiting the lands owing agencies.
About Confederation of Indian Industry(CII):
Presiden– Uday Kotak
President Designate– T V Narendran
Director General– Chandrajit Banerjee
Headquarters– New Delhi
Recent Related News:
i.Piyush Goyal attends the Digital Summit on Exports organized by CII through video conference.
ii.MoS of Defence, Shripad Naik Inaugurates Two-day Defence Conclave 2020 organised by CII, Gujarat and Society of Indian Defence Manufacturers(SIDM) in Gujarat.
Prakash Javadekar represents India in 6th BRICS Environment Ministers' Meeting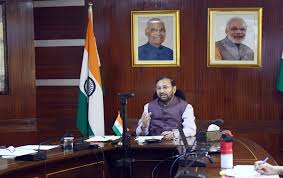 On 31st July 2020, Prakash Javadekar, Union Minister of Environment, Forest and Climate Change (MoEF&CC) participated in the 6th BRICS Environment Ministers' Meeting under the presidency of Russia along with the Environment minister of Brazil, Russia, China and South Africa over a virtual platform from New Delhi.
The BRICS nations called the initiative to improve the environment and promote the circular economy in national plans for economic recovery after COVID-19.
The needs for the BRICS nations to work as a group for the Post 2020 Biodiversity Framework was highlighted in the meeting.
The meeting was preceded by the BRICS working group meeting.
Key People:
The Ministers of Environment from BRICS countries, Brazil, Russia, India, China and South Africa participated in the meeting.
To Improve Environment:
i.Prakash Javadekar, the need to implement the initiatives under BRICS and the implementations of BRICS MoU.
ii.He offered that India could provide a platform to showcase the best environmental management practices of BRICS Countries.
iii.He mentioned that sharing of the best practices among the BRICS nations will support in achieving the Sustainable Development Goals.
iv.He discussed the efforts of India in sustainable urban management, tackling marine litter, air pollution, cleaning of rivers and other areas.
v.He also stated that Equity, Common but differentiated responsibilities, finance and technology partnership are the key components to achieve the goals of climate change mitigation and adaptation and India is working towards achieving its Climate commitments and Paris Agreement on Climate change.
India's Efforts towards Air pollution:
i.India launched Air Quality Index monitoring 10 cities in 2015 which is currently extended to 122 cities.
ii.The National Clean Air Programme launched in 2019 with an aim to reduce the air pollution by 20-30% relative to 2017 level by 2024.
Key Points:
i.The COVID-19 pandemic has increased the social vulnerability which resulted in significant job losses and unemployment.
ii.Due to the global pandemic the climate change negotiations have been delayed and the 26th Conference of Parties to the United Nations Framework Convention on Climate Change (UNFCCC COP26) will be held in November 2021.
iii.The nations acknowledged that COP26 offers the opportunities for the countries to work together and share the knowledge on the climate positive economic recovery package.
iv.The 15th Conference of the Parties to the Convention on Biological Diversity (CBD COP15) which was scheduled to be held in October 2020 in Kunming, China was postponed due to the global pandemic.
About BRICS:
Presidency– Russia (India will assume the Presidency of BRICS in 2021)
Members– Brazil, Russia, India, China and South Africa
Establishment– 2009
Theme for 2020– "BRICS Partnership for Global Stability, Shared Security and Innovative Growth".
Recent Related News:
i.The G20 Trade and Investment Ministers meeting was held virtually where Union Minister of Commerce & Industry Piyush Goyal participated through a video conference.
ii.Union Agriculture Minister Narendra Singh Tomar participated in G-20 Extraordinary Agriculture Ministers Meeting through video conference to address the issue of COVID-19 impacts on food security, safety and nutrition.
SIDBI, TransUnion CIBIL launched financial knowledge platform "MSMESaksham" for MSMEs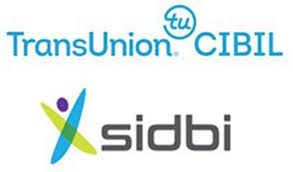 The Small Industries Development Bank of India (SIDBI) in association with TransUnion CIBIL Limited (formerly Credit Information Bureau (India) Limited) has launched a comprehensive financial education and one-stop knowledge platform for micro, small and medium enterprises "MSMESaksham", which will guide MSMEs (micro, small and medium enterprises) seeking quick access to finance and will also support them in managing their credit obligations. The portal is focused on two key pillars of financial knowledge and access to credit.
The portal will have a consolidated list of all the schemes launched by the Centre and state governments for MSMEs.
It will be a knowledge hub with informative articles, business insights to help entrepreneurs and business owners start or grow businesses.
MSMESaksham leverages SIDBI's extensive network of MSMEs as well as information and insights from TransUnion CIBIL to create an educational ecosystem to build structurally strong MSMEs.
Recent Related News:
On June 26, 2020 Small Industries Development Bank of India(SIDBI) has informed that it has set up 'Swavalamban Crisis Responsive Fund'(SCRF), an open-ended fund to facilitate free onboarding of Micro, Small and Medium Enterprises(MSMEs) on Trade Receivables Discounting System(TReDS) platform.
About SIDBI:
Chairman and Managing Director (CMD)– Mohammad Mustafa
Headquarter– Lucknow, Uttar Pradesh (UP)
About TransUnion CIBIL:
Headquarter– Mumbai, Maharashtra
Craft Silicon & PayU Partnered to Advance Digital Loan Repayment 
Craft Silicon, a global financial software solution provider has entered into a strategic partnership with PayU, India's online payment solutions provider to innovate and accelerate the digital loan repayment solutions for small finance banks, micro-lending institutions and Non Banking Financial Company (NBFC).
Key Info
The partnership focuses on redefining a secured digital payment platform.
The association offers a consolidated settlement across multiple apps and payment gateway.
About Partnership
i.The partnership will enable NBFCs, Micro Finance Institutions (MFIs), and small finance institutions to offer their customers easy loan repayment solutions on their own mobile applications or through consumer apps of their choice.
ii.Through this partnership more affordable and safe repayment options can be ensured. This will ensure healthier cash flows for small and microcredit institution sector.
Note
Through Bharat Bill Payment System (BBPS) and payment gateway integration with PayU, Craft Silicon has enabled loan repayment in a safe and convenient manner for retail consumers.
Recent Related News:
i.DBS Bank India partnered with Transport Corporation of India Limited (TCIL)to facilitate real time payments for truck drivers by DBS RAPID(Real Time Application Program Interface-APIs by DBS) solution to enable them to receive payments instantly.
ii.Axis Bank Ltd, Mastercard India & Worldline India partnered to launch a digital point-of-sale(POS)solution 'Soft POS', the 1st financial payments service in India to transform everyday smartphones into merchant POS terminals.
About Craft Silicon
HeadOffice- Nairobi, Kenya
Founder and Chief Executive Officer(CEO)– Kamal Budhabhatti
CEO, Craft Silicon Asia- Siva Kumar
About PayU:
Headquarters– Netherlands
CEO– Laurent le Moal
CEO, India– Anirban Mukherjee
Kotak Mahindra Bank Launched a Two-Month Campaign, 'Kona Kona Umeed' with Offers, Discounts
Kotak Mahindra Bank has launched a special two-month campaign, 'Kona Kona Umeed' with offers and discounts across its suite of products to make banking and shopping more rewarding for the customers so as to boost consumer demand and lift people's enthusiasm during this pandemic situation.
Kotak has also tied up with over 100 brands to provide exclusive deals to its customers in categories such as shopping, essentials, personal care, education and fitness among others.
About Kona Kona Umeed
i.The campaign provides offers and discounts for its products including for loans, savings accounts, current accounts, corporate salary accounts, deals on Kotak debit cards, credit cards and digital payments among others.
ii.It also includes competitive rates and attractive offers across customer segments including retail, business and agri segments.
About Kotak Mahindra Bank:
Headquarters– Mumbai, Maharashtra
Managing Director(MD) and Chief executive Officer(CEO)– Uday Kotak
Tagline– Lets make money simple
MobiKwik Launched mpay.me, a Personalized UPI Payment Link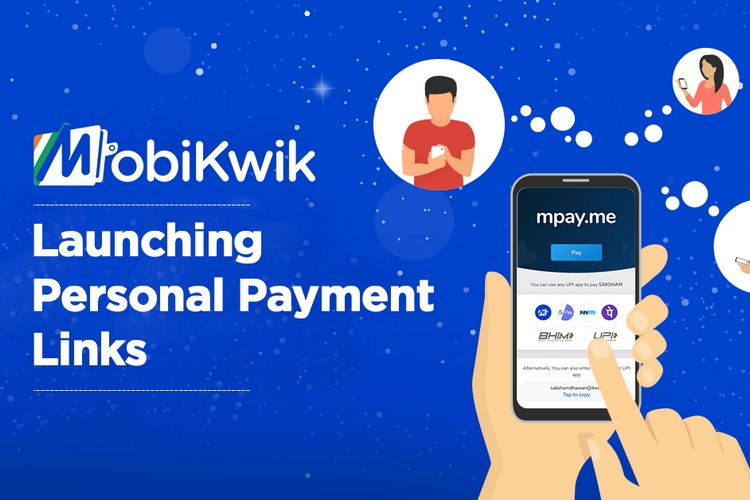 MobiKwik launched mpay.me, a Unified Payment Interface (UPI) payment link service that allows users to send and receive money from any UPI payment app. Through mpay.me, users and merchants can set up a personalized link using their mobile number. The link can be created through the MobiKwik app or the MobiKwik website and can be shared anywhere with anyone over chat, SMS, email etc.
mpay.me accepts payments from all UPI apps such as MobiKwik, GooglePay, PhonePe and Paytm among others.
Advantages of using mpay.me
Simplified Process– Even though UPI payments are popular, there is still the problem in case the sender and the receiver are on different UPI apps. mpay.me simplifies the process.
Splitting of Bills among others– Through mpay.me, individuals can split bills, payment can be made for utilities or in stores and payment can be collected among others.
No paperwork & KYC– It does not require any paperwork and KYC(Know Your Customer).
Free of Cost for lifetime– It is free of cost for the lifetime.
Key Points
Anyone who needs to receive money can share this link.
The MobiKwik UPI users who have their personal payment link already can use this service.
Recent Related News:
i.Bharat Sanchar Nigam Limited (BSNL) in partnership with the State Bank of India (SBI) has launched a Unified Payments Interface (UPI) based payment platform, Bharat InstaPay.
ii.Jana Small Finance Bank (SFB) in partnership with National Payment Corporation of India (NPCI), has launched a UPI QR-based loan installment payment facility.
About MobiKwik:
Headquarters– Gurugram, Haryana
Founder CEO & Director– Bipin Preet Singh
Co-Founder & Director– Upasana Taku
Reliance Power, JERA ink loan agreement with banks for new power plant in Bangladesh
Reliance Power and Japanese energy major JERA have inked a pact with a group of banks for full financing, totalling $642 million (approx Rs 4,798 crore), for their new gas-fired thermal power generation project in Bangladesh.
Both partners will develop a new 745 MW natural gas combined-cycle power project in Meghnaghat in Bangladesh.
In September, 2019 Reliance Power inducted JERA as a partner for the 750 mw-gas based combined cycle power project in Bangladesh as a part of its understanding with the country in 2015 to set up a total of 3,000 mw.
Key Points:
-The electricity generated will be sold under a long-term power purchase agreement with the Bangladesh Power Development Board (BPDB) for a period of 22 years from the start of commercial operation.
-Reliance Power hold 51% stake while JERA will hold 49% stake in the joint venture company.
About Reliance Power:
Chairman– Anil Dhirubhi Ambani
Headquarter– Mumbai, Maharashtra
Ivory Coast's Defence Minister Hamed Bakayoko Appointed as PM
The Republic of Ivory Coast President Alassane Ouattara has appointed Defence Minister Hamed Bakayoko(55 years old) as Prime Minister(PM)after acting as an interim PM since the sudden death of Amadou Gon Coulibaly on July 8, 2020. Hamed Bakayoko will also hold his position as defence Minister.
Key Info
Hamed Bakayoko became acting PM on May 2, 2020 due to the absence of Amadou Gon Coulibaly.
Note– Amadou Gon Coulibaly was the presidential candidate for the ruling Rassemblement des Houphouëtistes pour le Développement et la Paix (RHDP).
About Hamed Bakayoko
i.Hamed Bakayoko since 2017 was in defence portfolio after he served as a interior minister from 2011.
ii.He has also been mayor of Abobo since 2018. He was minister of new information and communication technology in the national unity government from 2003 to 2011.
iii.He was a former radio and newspaper executive and longtime ally of Alassane Ouattara.
iv.He was a founding member of the Rally of the Republicans (RDR) party in 1994 and was in charge of the party's daily newspaper, Le Patriote. It is part of the RHDP coalition.
v.He had been considered a possible replacement for Amadou Gon Coulibaly as the presidential candidate.
About the Republic of Ivory Coast(Côte d'Ivoire):
Capital– Yamoussoukro
Currency– West African CFA franc
Great Eastern Shipping Company Ltd Appointed Former RBI Governor Urjit Patel as Additional & Independent Director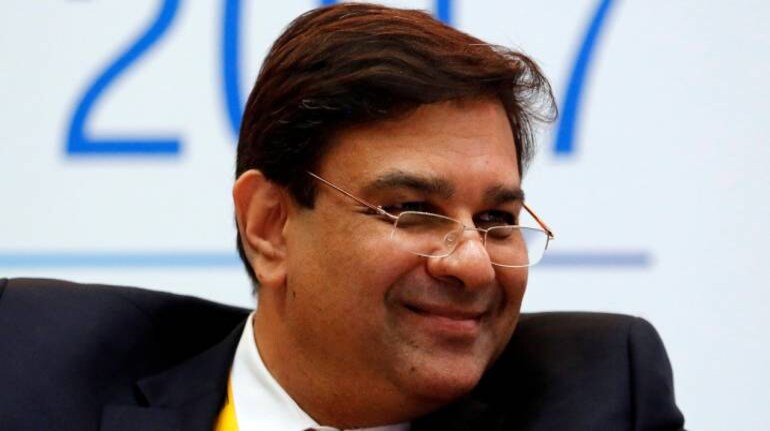 On July 30, 2020 Great Eastern Shipping Company Ltd announced that its board has appointed former Reserve Bank of India(RBI) Governor Urjit Patel as an additional and independent director for a term of 5 years, effective from August 01, 2020.
About Urjit Patel:
Personal Info– He was born in Nairobi, Kenya on 28 October 1963.
Current Position held– He was appointed as the Chairman of the Governing Body of the National Institute of Public Finance and Policy (NIPFP) for a 4 year term on June 22, 2020.
Other Important Positions Held
i.Prior to this he took charge as the 24th Governor of the RBI on September 5, 2016. He resigned in December 2018 before completing his three-year term in September 2019.
ii.He has been a consultant to the Ministry of Finance, Government of India.
iii.He has also worked with several High-Level Committees at both Central and State Government levels.
iv.He started his professional career at the International Monetary Fund (IMF) as an economist in 1990.
v.He has authored a book titled 'Overdraft: Saving the Indian Saver'. The book will be published by HarperCollins India.
Recent Related News:
i.Krishnendu Majumdar, the 1st Indian origin from UK appointed as Chair of British Academy of Film and Television Arts(BAFTA).
ii.Volkan Bozkir Becomes the 1st Turkish to be Elected as the President of 75th UN General Assembly
About Great Eastern Shipping Company Ltd:
Registered Office–  Mumbai, Maharashtra
Chairman- K. M. Sheth
Deputy Chairman & Managing Director(MD)– Bharat K. Sheth
Varun Sridhar is appointed as the New CEO of Paytm Money
On 29th July 2020, Paytm Money, the subsidiary of One97 Communication Ltd announced the appointment of Varun Sridhar as the New Chief Executive Officer(CEO) following the resignation of former Managing Director and CEO Pravin Jadhav.
Sridhar will report to Amit Nayyar, President of Paytm who leads the financial services business of Paytm.
He will lead the launch and development of equity development and the mutual funds, NPS and Gold Services.
About Varun Sridhar:
i.Varun served as the CEO of FinShell India, a part of OPPO, Chinese mobile electronics company where he launched the realme PaySa, a mobile fintech platform.
ii.He worked with BNP Paribas for almost 8 years.
iii.He has experience in financial service solutions and wealth management which will support the targets of Paytm money, to launch new businesses like equity brokerage in the financial year 2020-21.
Note:
Paytm Money acquired the approval from Securities and Exchange Board of India (SEBI) to start the stock broking services on its platform.
Other appointments:
Amit Kapoor, former CFO of Aviva India, joined Paytm Money as its new CFO and vice president.
About Paytm Money:
CEO– Varun Sridhar
Headquarters– Bengaluru, Karnataka
TATA Capital Growth Fund invests 30 Million USD for 0.85% Stake in Biocon Biologics
On 31st July 2020, Biocon Biologics India approved the primary equity investment of around Rs.225 crore (30 Million USD) by Tata Capital Growth Fund for a 0.85% minority stake in Biocon Biologics, biosimilar business, at an equity valuation of around Rs. 26,250 crore (3.5 billion USD) and enterprise valuation of around Rs. 30,400 crore (4 billion USD).
Features of this equity infusion:
i.Biocon gained 0.78% to Rs.406.55 and holds 95.25% stake in Biocon Biologics after the completion of this transaction.
ii.This equity infusion by TATA Capital will support the growth of Biocon Biologics through the prudent capital allocations.
iii.Through the investments in the Research and Developments (R&D) and high quality manufacturing infrastructure Biocon Biologics will meet the requirements of the patients across the globe.
Note:
True North Parking, a private equity firm, invested 74 million USD in Biocon Biologics in 2019 at a valuation of 3 billion USD.
About Biocon Biologics:
Biocon Biologics, a fully integrated, innovation-led global biopharmaceuticals company is the subsidiary biosimilar business of Biocon.
CEO– Dr. Christiane Hamacher
Headquarters– Bengaluru, Karnataka
Recent Related News:
i.Tata Power Limited, an Indian electric utility company, has acquired 51% stake in TP Central Odisha Distribution Ltd (TPCODL), a wholly-owned subsidiary of Grid Corporation of Odisha (GRIDCO), for a consideration of Rs 178.5 crore.
ii.Tata Power announced that its subsidiary Tata Power International Pte Ltd(TPIPL) has acquired a 10% stake in Adjaristsqali Netherlands BV(ABV) from the International Finance Corporation(IFC) for USD 150,000 (about Rs 1.13 crore).
Mars 2020 mission: NASA's Mars rover 'Perseverance' launched to seek signs of ancient life
On July 30, 2020, the United States' (US) 5th Mars Mission "Mars 2020" initiated by NASA (National Aeronautics and Space Administration) after launching the biggest Mars rover named "Perseverance", which was lifted off by United Launch Alliance (ULA) Atlas V 541 rocket from Florida's Cape Canaveral Air Force Station, United States (US). The rover will land on Jezero Crater of Mars on Feb. 18, 2021 with duration of at least one Mars year (about 687 Earth days). The outlay of Mars mission 2020 is around $2.7 billion.
The project aimed to seek signs of ancient life and collect first Martian rock and soil samples for possible return to Earth for analyzing and will be retrieved during future missions in 2031.
This US launch is the third Mars launch this month, following launches by the United Arab Emirates and China as scientists took advantage of a time when Earth and Mars come closest together during their orbits around the Sun, which happens once every 26 months. Read Hope Mission: UAE became 1st West Asian & Arab Nation to Launch Space Mission to Mars; Took off from Japan & China Launches Tianwen-1: China's First Rover Mission to Mars
7 Instruments carried by Rover along with 1st ever Spacesuit Material & Helicopter Ingenuity, and Mars Chunk (SaU008)
A car sized rover carried the following seven instruments:
—Scanning Habitable Environments with Raman & Luminescence for Organics and Chemicals (SHERLOC): It is a spectrometer that will provide fine-scale imaging and uses an ultraviolet (UV) laser to map mineralogy and organic compounds.
SHERLOC will be the first instrument/spectrometer on Mars to use UV Raman and fluorescence spectroscopies, scientific techniques familiar to forensics experts.
—Mastcam-Z: It is an advanced camera system with panoramic and stereoscopic imaging capability with the ability to zoom. .
—SuperCam: It can provide imaging, chemical composition analysis, and mineralogy at a distance.
—Planetary Instrument for X-ray Lithochemistry (PIXL): It is an X-ray fluorescence spectrometer and high-resolution imager to map the fine-scale elemental composition of Martian surface materials.
—Mars Oxygen In-Situ Resource Utilization Experiment (MOXIE): It is a technology demonstration that will produce oxygen from Martian atmospheric carbon dioxide.
—Mars Environmental Dynamics Analyzer (MEDA): It a set of sensors that will provide measurements of temperature, wind speed and direction, pressure, relative humidity, and dust size and shape.
—Radar Imager for Mars' Subsurface Experiment (RIMFAX): It is ground-penetrating radar that will provide centimeter-scale resolution of the geologic structure of the subsurface.
—Martian Chunk: Sayh al Uhaymir 008 (SaU008): Apart from above instruments, a piece of a meteorite called Sayh al Uhaymir 008 (SaU008) carried on board NASA's Mars 2020 rover mission. SHERLOC would deploy the chunk as a testing compound that would provide accuracy and precision in the mission.
This 450 million years old chunk of a Martian meteorite was discovered on the Earth in Oman in 1999 and preserved at the Natural History Museum in London, United Kingdom (UK) since 2000.
—Spacesuit Material: As NASA is preparing to send the first woman and next man to the Moon, the rover carried the first samples of 5 different spacesuit materials that will be exposed to the brutal high-radiation environment for testing.
The materials are Vectran, Teflon, Nomex, Gore-Tex, and Kevlar. There is also a piece of polycarbonate used for helmet bubbles and visors.
—Helicopter: The rover is also carrying a small helicopter named Ingenuity, which aims to be the first aircraft to fly on another planet. It will act as a technology demonstration to test the first powered flight on Mars with duration of one or more flights within 30 days.
Notably, a 17-year old Indian-origin girl Vaneeza Rupani has named it as 'Ingenuity'. Read Indian-origin girl Vaneeza names NASA's 1st Mars helicopter as 'Ingenuity'
Very Important Points to be noted:
–The U.S. is the only country to safely put a spacecraft on Mars' surface. Two other NASA landers are also operating on Mars viz. 2018's InSight and 2012's Curiosity rover.
–Mars has seen 12 landing attempts by the US, of which 8 have led to successful and now seeking its ninth successful landing on the planet.
—So far, four space agencies- NASA, Russia's Roscosmos, the European Space Agency (ESA), and the Indian Space Research Organization (ISRO), have put spacecraft in Martian orbit. The recently launched Hope and Tianwen-1 missions by UAE and China respectively might join that club if they reach the red planet safely in February 2021.
— In 2026, NASA in collaboration with European Space Agency (ESA) will launch a dune buggy to fetch the rock samples collected by rover, along with a rocket ship that will put the specimens into orbit around Mars. Then another spacecraft will capture the orbiting samples and bring them on Earth.
Program Management:
The Mars 2020 Project is managed for NASA's Science Mission Directorate, Washington, D.C., by the Jet Propulsion Laboratory (JPL), a division of Caltech in Pasadena, California, US.
About NASA (National Aeronautics and Space Administration):
Administrator– James Frederick Bridenstine
Headquarters– Washington, D.C., United States (US)
Folk musician and Padma Shri awardee Sonam Tshering Lepcha died at 92 in Kalimpong, West Bengal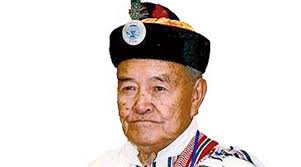 On July 30, 2020 Folk Musician, composer, Lyricist and Padmashree awardee Sonam Tshering Lepcha passed away at the age 92, at Kalimpong, West Bengal due to old age ailments. He was born on 3rd January, 1928 at Bong Busty, Kalimpong, West Bengal. He played a major role in reviving and promoting the Lepcha Culture which is one of the indegenious culture of Sikkim. 
About Sonam Tshering Lepcha
Career
i.Sonam Tshering Lepcha started his career as a soldier.
ii.He composed songs with traditional musical instruments collected from various parts of Sikkim and became the first Lepcha to feature on the All India Radio (AIR) in 1960.
iii.He was the founder of a museum in Kalimpong which has collections of ancient weapons, rare musical instruments and manuscripts.
iv.He composed over 400 folk songs, 102 folk dances and 10 dance dramas.
Awards
i.He received the Sangeet Natak Akademi Award of the Sangeet Natak Akademi in 1995.
ii.The Government of India awarded him the fourth highest civilian honour of the Padma Shri in 2007, for his contributions to folk music.
iii.The Sangeet Natak Akademi selected 100 eminent performing artists during the 150th birthday celebration of Rabindranath Tagore and Tshering Lepcha was included in the list of 50 for the Tagore Akademi Ratna Award in the year 2011.
iv.He was awarded with the Lifetime Achievement award by the Gorkhaland Territorial Administration (GTA) in 2020.
About Sikkim
Capital – Gangtok
Currency – Indian Rupee
Chief Minister – Prem Singh Tamang
About Lepcha Culture
Language – Lepcha, Sikkimese (Dranjongke), Dzongkha, Nepali
Religion – Mun, Buddhism
Populated at – Sikkim and Darjeeling, India and Nepal.
Former Taiwan president, Lee Teng-hui dubbed as "Mr. Democracy" passed away at the age of 97 in Taipei City, Taiwan
On July 30, 2020, the former Taiwanese President, Mr. Lee Teng-hui died at the age of 97 at Beitou District, Taipei City, Taiwan due to infection, and heart ailments. He was born on 15th January 1923, Sanzhi, Taiwan. He was popularly known as "Mr. Democracy" for eradicating the dictatorial rule in favour of unbiased pluralism in Taiwan.
About Lee Teng-hui
Education
He was educated under Japanese colonial rule in 1945 in Japan's culture. He was a fluent Japanese speaker.
He served in the Japanese army and the surrender of the army after World War II put him in Kyoto University in Japan.
He joined the elite National Taiwan University and later the Universities of Iowa State and University of Cornell, where he earned a doctorate in agricultural economics.
Carrier
He became the first democratically elected president in March,1996.
After the death of Chiang Kai-shek's son, Chiang Ching-kuo, he became the fourth president of Taiwan in the year 1988.
He also served as the 2nd Chairman of the Kuomintang between the year 1998 – 2000.
In the year 2000, Lee Teng lost the presidential election with former human rights lawyer Chen Shui-bian.
Lee was expelled from the Nationalist party as he supported the pro-independence party candidates in 2001.
In 2011, he was marked for the crime of corruption during his time in office which was later proved not guilty.
Facts about Republic of China(Taiwan)
i.The Taiwan government was established in 1949 by Chiang Kai-shek.
ii.After Lee Teng-hui, sworn as the president in March 1996, a series of threats like war games and missile tests led by China in waters around Taiwan in an attempt to scare voters.
iii.Provided the series of threats, the United States sent a carrier task force as a warning to the Beijing Government.
iv.During the election rally in 2012, Lee registered that he wanted Taiwan to be the country of democracy, freedom, human rights and dignity. 
About Taiwan
Capital – Taipei
President – Tsai Ing-wen
Currency – New Taiwan dollar (NT$)
Malayalam Actor Anil Murali passed away at the age of 51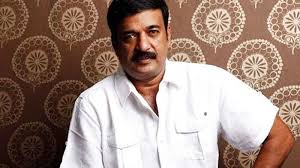 On 30th July 2020, Anil Murali, Veteran Malayalam actor who acted in more than 200 movies in Tamil, Malayalam and Telugu, passed away at the age of 51 at the hospital in Kochi, Kerala where he was admitted due to liver ailments on 22nd July 2020. He hails from Thiruvananthapuram, Kerala.
Anil Murali:
i.Anil Murali started his acting career as a part of the malayalam tele serials.
ii.He first starred in the film Kanyakumariyil Oru Kavitha in 1993.
iii.His most known works in malayalam include Ivar, Lion, Babakalyani, Nasrani, Puthiya Mukham, Pokkiri Raja, City of God and his Tamil and Telugu films include Nimirndhu Nil, Thani Oruvan, Ragile Kasi and Janda Pai Kapiraju.
iv.He last appeared in the film Forensics starring Tovino Thomas in February 2020.
v.His last film Professor Dinkan starring Dileep and Namitha Pramod will be released posthumously.
World Ranger Day 2020 – July 31
World Ranger Day is celebrated annually on July 31 around the world and it is promoted by the 54-member association of the International Ranger Federation (IRF). The day celebrates the accomplishments done by rangers around the world and honours those who have died in the course of their duties.
Who is a Ranger?
A Ranger is a person who will preserve and protect parklands and natural protected areas. They are typically called park ranger or forest ranger.
Universal Ranger Support Alliance:
i.IUCN-WCPA (International Union for Conservation of Nature – World Commission on Protected areas) has joined with the IRF and six other conservation organisations to form URSA (Universal Ranger Support Alliance).
ii.URSA has prepared a global action plan to help support rangers achieve their goals.
iii.The plan has 5 main elements: Better pay, working conditions and equipment, Better opportunities for training and learning, Fairer employment opportunities and conditions, More trust and accountability, Better representation and advocacy.
History of the day
The first World Ranger Day was observed in 2007 on the 15th anniversary of the founding of the IRF with its official charity, The thin Green line foundation.
About International Ranger Federation
President – Chris Galliers