Harsimrat Kaur Badal virtually launched Rs 10,000 cr PM-FME Scheme; Operation Greens scheme extended to 18 more fruits, vegetables
As a part of Rs 20 Lakh crore "Atmanirbhar Bharat Abhiyan" to tackle the COVID-19 impact, Minister for Food Processing Industries (FPI) Harsimrat Kaur Badal launched Centrally Sponsored Prime Minister Formalisation of Micro food processing Enterprises (PM FME) scheme named "Sapno ki Udaan" to be implemented over a period of five years from 2020-21 to 2024-25. It was launched virtually from the village Badal, Bathinda in Punjab in the presence of Minister of State (MoS), FPI Rameswar Teli.
With an outlay of Rs 10,000 crore, this scheme for the unorganized food processing sector would generate total investment of Rs 35,000 crore and 9 lakh skilled and semi-skilled employment and benefit 8 lakh units through access to information, training, better exposure and formalization.
Notably, all the processes of the Scheme would take place on the management information system (MIS).
About PM FME scheme:
Aim– To take "local brand to global"
Objective– To provide financial, technical and business support for up gradation of existing micro food processing enterprises.
Sharing of expenditure– The expenditure under the scheme would be shared in 60:40 ratio between Central and State Governments, in 90:10 ratio with North Eastern and Himalayan States, 60:40 ratio with Union Territories (UTs) with legislature and 100% by Centre for other UTs.
Approach to be used- One District One Product (ODOP)
ODOP will be adopted for this scheme under which the states will identify food product (specialized or perishable or cereal) for a district on the basis of availability of raw material.
Preference would be given to those enterprises which produce ODOP products and will also get support for common infrastructure, branding & marketing.
The Scheme also places focus on waste to wealth products, minor forest products and Aspirational Districts.
35% Credit-linked capital subsidy for upgradation of micro food processing units
Support to Individuals– Existing individual micro food processing units desirous of upgradation of their units could avail credit-linked capital subsidy of 35% of the eligible project cost with a maximum ceiling of Rs.10 lakh per unit.
Support to FPOs/SHGs/Cooperatives– Seed capital of Rs. 40,000/– per Self Help Group (SHG) member would be provided for working capital and purchase of small tools.
Farmer producer organisations (FPOs) / SHGs/ producer cooperatives would be provided a credit linked grant of 35% for capital investment along the value chain.
Infrastructure and branding support– Support would be provided through credit linked grant @ 35% for development of common infrastructure. Support for marketing & branding would be provided to develop brands for micro units and groups with 50% grant at State or regional level which could benefit large number of micro units in clusters.
NIFTEM & IIFPT will be supported by MoFPI for training of units
National Institute of Food Technology Entrepreneurship and Management (NIFTEM) in Sonipat, Haryana and Indian Institute of Food Processing Technology (IIFPT) in Tamil Nadu, two academic and research institutions under Ministry of Food Processing Industries (MoFPI) along with State Level Technical Institutions would be supported by ministry for training of units, product development, appropriate packaging and machinery for micro units.
Apart from above, a free skill training programme will be launched in the next two months for scheduled castes (SC) and scheduled tribes (ST) food processors. A three-month certificate course will provide training in 41 identified food processing topics.The training will be conducted in collaboration with NIFTEM and Food Industry Capacity & Skill Initiative (FICSI).
The participant handbooks and the facilitator's guide created by the ministry through NIFTEM will be converted into e-learning format with suitable digital content.
Operation Greens scheme extended to 18 more fruits, vegetables
The ministry also extended the operation greens from TOP (Tomato-Onion-Potato) crops to all perishable fruits and vegetables with an objective to protect the growers of fruits and vegetables from making distress sale due to lockdown and reduce post-harvest losses.
The duration of the scheme will be for the period of six months from the date of notification on June 11, 2020.
The benefit has been extended to additional 10 fruits (Mango, Banana, Guava, Kiwi, Lichi, Papaya, Citrus, Pineapple, Pomegranate, Jackfruit) and 8 vegetables (French beans, Bitter Gourd, Brinjal, Capsicum, Carrot, Cauliflower, Chillies (Green) and Okra).
With this farmers and processors can now get the benefit of 50% subsidy on storage and transportation of 18 more fruits and vegetables from surplus production areas to major consumption centres.
About Ministry of Food Processing Industries (MoFPI):
Harsimrat Kaur Badal constituency– Bathinda, Punjab
MoFPI Scheme– Pradhan Mantri Kisan SAMPADA Yojana (Scheme for Agro-Marine Processing and Development of Agro-Processing Clusters).
Dharmendra Pradhan Inaugurates Asia's First Continuous Rebar Production Facility in Punjab
On 29th June 2020, Dharmendra Pradhan, Union Minister of Steel & Petroleum and Natural Gas virtually inaugurated the Asia's first Continuous Rebar Production Facility near Gobindgarh, Punjab launched by Madhav KRD Group in association with International Zinc Association(IZA) with the support of Hindustan Zinc Limited.
Key People:
Sunil Duggal, CEO of Vedanta Limited and Hindustan Zinc, Andrew Green, Executive Director of IZA, Sudhir Goyal, Managing Director of Madhav KRG Group with around 1000 national and international delegates, ministry officials, zinc producers, highway and railway authorities and opinion leaders were present during the virtual inauguration.
Facility:
i.The facility will produce the new Continuously Galvanized Rebar (CGR).
ii.The annual capacity of the facility is over 30,000 tonnes.
iii.Under the brand "JYOTI", The facility will manufacture ZNCOAT TEMPCORE TMT bars.
iv.Jyoti is the first of its kind in Asia to apply CGR technology with enhanced life and low maintenance cost.
About CGR:
i.The Galvanized steel with standard quality of zinc coating will reduce the risk of cracking due to bending.
ii.The CGR technology will minimise the damage due to corrosion by providing barrier and sacrificial protection extending the life expectancy of the steel while reducing the overall maintenance cost.
iii.The CGR doubles the life of the concrete structure since CGR bonds in par with the concrete than the uncoated rebar.
Key Points:
i.The demand of zinc in India grew 4-5 % CAGR(compounded annual growth rate) in the last 10 years.
ii.Prime Minister Modi outlined a plan to upgrade and build infrastructure with an expense of around 1.5 Trillion USD over the next 5 years to enhance the economic growth and usage of zinc galvanised steel to prevent corrosion.
About Ministry of Steel:
Minister– Dharmendra Pradhan
Minister of State– Faggan Singh Kulaste
Government bans 59 Chinese mobile apps prejudicial to sovereignty and integrity of India
The Ministry of Electronics and Information Technology (MEITY), invoking its power under section 69A of the Information Technology Act read with the relevant provisions of the Information Technology (Procedure and Safeguards for Blocking of Access of Information by Public) Rules 2009 has decided to ban 59 apps due to their activities which are prejudicial to sovereignty and integrity of India, defence of India, security of state and public order.
It should be noted that all of the blocked apps are Chinese including popular ones such as TikTok, Helo, WeChat, UC Browser, Shareit and CamScanner.
This move comes at a time of rising tensions between India and China following clashes at the Line of Actual Control (LAC).
This decision also followed the exhaustive recommendations of the Indian Cyber Crime Coordination Centre (I4C), Ministry of Home Affairs (MHA) for blocking these malicious apps.
Background:
MEITY and Computer Emergency Response Team (CERT-IN) have received many complaints from various sources about misuse of some mobile apps available on Android and iOS platforms for stealing and surreptitiously transmitting users' data in an unauthorized manner to servers which have locations outside India. Therefore, this decision has been taken to safeguard data and privacy of 130 crore Indians.
Click here for Full list of 59 blocked apps
About Ministry of Electronics and Information Technology (MEITY):
Union Minister– Ravi Shankar Prasad (Constituency- Patna Sahib, Bihar)
Minister of State (MoS)– Sanjay Dhotre
Nitin Gadkari publicized consolidated notification for classification and registration of MSME; MSME named as Udyam
Minister of Micro, Small and Medium Enterprises (MSME) Nitin Jairam Gadkari released the consolidated notification in the form of guidelines for classification and registration of MSMEs, which are facing several challenges due to the COVID-19 impact. The steps and strategies involved in this notification are extremely simple resulting in Ease of Doing Business.
As per the notification, in exercising of the powers conferred by sub-section (1) read with sub-section (9) of section 7 and sub-section (2) read with sub-section (3) of section 8, of the Micro, Small and Medium Enterprises Development Act, 2006, hereafter, MSME will be known as Udyam, and accordingly, the registration process will be known as Udyam Registration w.e.f July 1, 2020.
This notification would supersede all earlier notifications with regard to classification or registration of MSMEs.
Udyam Registration; Establishment of Single Window System
Udyam Registration is to be done online (through portal) on the basis of Aadhaar number and other details can be given on self-declaration basis without any requirement of uploading or submitting any papers .
For the case, if entrepreneurs are not able to file the Registration or if they do not have a valid Aadhaar Number, then they can approach the District Industry Centres (DICs) who have been made responsible for facilitating the entrepreneurs at the district level. This process is in the form of Single Window System, a facilitation mechanism established by ministry at the district level and regional level.
Ministry of Micro, Small & Medium Enterprises' recent initiative of Champions Control Rooms across the country have been made legally responsible for facilitating Entrepreneurs in registration and even thereafter.
Udyam classification:
From now onwards, the basic criteria for MSME classification is investment in plant, machinery and equipment and turnover. As per the latest classification:
Micro enterprises– Investments not exceeding Rs one crore and turnover of Rs 5 crore.
Small enterprises– Investment up to Rs 10 crore and turnover of up to Rs 50.
Medium enterprises – Investments not exceeding Rs 50 crore and turnover of Rs 250 crore.
It should be noted that as per the notification, export of goods or services or both would be excluded while calculating the turnover of any enterprise.
Click Here for Official notification
About Ministry of Micro, Small & Medium Enterprises:
Nitin Gadkari constituency– Nagpur, Maharashtra
Minister of State (MoS)– Pratap Chandra Sarangi
5 years of PMAY (U), Smart Cities Mission (SCM) and AMRUT completed on June 25, 2020
On June 25, 2020, Ministry of Housing and Urban Affairs (MoHUA) organized an online event to mark the 5th Anniversary of Pradhan Mantri Awas Yojana(Urban) (PMAY-U), Smart Cities Mission (SCM) and Atal Mission for Rejuvenation and Urban Transformation (AMRUT). The event addressed by Hardeep Singh Puri, Minister of State for Housing and Urban Affairs(I/C) organized to celebrate the achievements and boost implementation of the urban missions.
Following is brief info about the schemes and so far benefits:
Atal Mission for Rejuvenation and Urban Transformation (AMRUT)
Launched on June 5, 2015, AMRUT aims at ensuring universal coverage of drinking water supply and substantial improvement in coverage and treatment capacities of sewerage across 500 cities, covering more than 60% of urban population. The Mission helped cities to undertake a set of 11 reforms comprising 54 milestones aimed at strengthening capacities of city level institutions for effective governance.
So far, State Annual Action Plans (SAAPs) worth Rs 77,640 crore approved and projects worth Rs 75,829 crore grounded. Projects worth Rs 10,654 crores completed and Rs 65,175 crore in advanced stages of implementation.
Rs 39,011 crore allocated for drinking water supply projects, and Rs 32,546 crore for sewerage and septage projects.
Online Building Permission System (OBPS) is implemented to reduce the overall time taken for approvals of building plans.
India's ranking rose to 27th position in the World Bank Doing Business Report (DBR) 2020, in the Ease of Doing Business in Construction Permits, moving up from 181 rank in DBR 2018, showing remarkable improvement since the implementation of the reform.
Smart Cities Mission (SCM)
Launched on June 25, 2015, its objective is to promote cities that provide core infrastructure and give a decent quality of life to its citizens. As on date, the value of tendered smart city projects is over Rs1,66,000 crores, the value of work orders issued is about Rs 1,25,000 crores and the value of all completed projects is more than Rs 27,000 crores. ClimateSmart Cities and DataSmart Cities are two important programs under the Smart Cities Mission.
The Integrated Command and Control Centres (ICCC) developed under the Smart Cities Mission have helped cities in their fight against COVID.
The Urban Learning Internship Program (TULIP)' is designed for all urban local bodies (ULBs) and Smart City Special Purpose Vehicles (SPVs) to engage fresh graduates as interns.
Top 20 cities have been paired as 'Sister cities' with 20 cities who were behind in ranking.
Joint efforts of SCM with AGNIi (Accelerating Growth of New India's Innovations) and Invest India are fostering growth of a start-up culture in Smart Cities.
Pradhan Mantri Awas Yojana – Urban (PMAY-U)
Launched on June 25, 2015, the objective of PMAY-U is to provide pucca house to all eligible beneficiaries of Urban India by 2022 with the vision of 'Housing for All'. The Ministry of Housing and Urban Affairs (MoHUA) has received a validated demand of about 1.12 Cr houses under PMAY (U). Approvals for 1.05 Cr houses have already been sanctioned, of which 65 lakhs are grounded and 35 lakhs have been built and delivered to beneficiaries across the country.
To ensure regular flow of funds for implementation of PMAY(U), National Urban Housing Fund has been created to mobilize Rs 60,000 Cr through Extra Budgetary Resources over and above the budgetary allocation for the Mission.
Through the Credit Link Subsidy Scheme (CLSS),for the first time, the Middle Income Group (MIG) is being provided benefits for their housing needs. 
In line with 'AtmaNirbhar Bharat', an Affordable Rental Housing Complexes (ARHCs) scheme for providing ease of living to Urban Migrants/ Poor has been announced. The beneficiaries for the ARHCs scheme would be the urban migrants/poor from Economically Weaker Section (EWS)/ Low Income Group (LIG) categories..
45.8 million Women Missing in India Over the Past 50 Years: UNFPA Report
On June 30, 2020, According to the report, "State of World Population 2020: Against my will – Defying the practices that harm women and girls and undermine equality" released by United Nations Population Fund (UNFPA),the world organisation's sexual and reproductive health agency, India accounts for 45.8 million of the world's 142.6 million "missing females" over the past 50 years & it has the highest number of missing women after China (72.3 million).
Missing females are women missing from the population at given dates due to the cumulative effect of postnatal and prenatal sex selection in the past.
Missing women more than doubled in the last 50 years:

As per the report, the number of missing women has more than doubled in the last 50 years – from 6.1 crores in 1970 to 14.26 crores by 2020.

Girls missing in India at birth: -The report states that between 2013 and 2017, 460,000 girls in India go missing at birth every year & the number of missing girls due to gender biased sex selection (GBSS) is about two-thirds and the female mortality after birth is about one-third.
-Out of this, 90- 95 % of the estimated 1.2 million to 1.5 million missing female births are from China and India.
-The report states that governments have taken steps to tackle the root cause of gender selection. India and Vietnam have launched campaigns to change people's thinking.

Highest rate of excess female deaths:
According to the analysis, the death rate of women in India is 13.5 per 1,000 women, the highest, which suggests that one in nine deaths under the age of 5 are responsible for gender selection.

Female genital mutilation (FGM):
As per the report, around 4.1 million girls will undergo female genital mutilation in 2020.
A total of 33,000 girls under the age of 18 years will be forced into marriages, with much older men.

Demographic imbalance:– The preference for boys over girls has led to a large change in the ratio of women and men in some countries, and this demographic imbalance will certainly have an impact on marriage systems.
– Some studies suggested that in 2055 the number of prospective brides would be worst in India compared to potential brides. In India, the proportion of men who remain single till the age of 50 is projected to increase by 10 % after 2050.

Way Forward:
The report stressed the nations to investment an amount totalling $ 3.4 billion a year through 2030 would end GBSS & FGM practices and end the suffering of an estimated 84 million girls.

About United Nations Population Fund UNFPA:Headquarters– New York,United States
Executive Director– Dr. Natalia Kanem 
GoI and World Bank Sign Agreement to Increase Access to Affordable Housing in Tamil Nadu
On 29 June, The World Bank and the government of India signed an agreement along with the Government of Tamil Nadu to help the low-income groups in the state of Tamil Nadu to get access to affordable housing.
Agreements signed:-
Legal agreements of two projects were signed to strengthen the state's housing sector policies, institutions, and regulations.
First Tamil Nadu Housing Sector Strengthening Programme worth $200 million(Rs 1,510 crore),
Tamil Nadu Housing and Habitat Development Project worth $50 million (Rs 377 crore).
The loans from the IBRD (International Bank for Reconstruction and Development) have a maturity period of 20 years (including grace period: 3.5 years)
Agreements Signed by:
World Bank: Mr Junaid Kamal Ahmad, Country Director (India)
Government of India: Sameer Kumar Khare, Additional Secretary, Department of Economic Affairs, Ministry of Finance
Government of Tamil Nadu: Hitesh Kumar S. Makwana, Principal Resident Commissioner.
First Tamil Nadu Housing Sector Strengthening Programme:-
A loan for $200 million has been granted from IBRD.
It is a series of two single-tranche operations.
i) It supports the Government's efforts to increase the availability of affordable housing by shifting the role of the state to an enabler.
ii) The second operation looks to deepen these measures to make affordable housing more efficient and inclusive.
Note:- The Tamil Nadu's Urban population is expected to increase to 63 percent by 2030.
Tamil Nadu Housing and Habitat Development Project:-
A loan for $50 million has been approved from IBRD.
The project helps support innovations in housing finance and strengthen housing sector institution
It Finances to Tamil Nadu Shelter Fund(TNSF)
Tamil Nadu Shelter Fund (TNSF)
It is an innovation in housing finance in India and provides equity contribution of $35 million.
The project strengthens the capacity of housing institutions including Tamil Nadu Slum clearance board, Chennai Metropolitan Development Authority and Tamil Nadu Infrastructure Fund Management Corporation Limited, asset Management company of TNSF.
About World Bank:
Headquarters: Washington D.C., United States
Chief Secretary of TNSF: Mr. K. Shanmugam, I.A.S
Swiggy in Partnership with ICICI Bank Launches an Industry- First Instant Digital Wallet, 'Swiggy Money
Swiggy has launched its own digital wallet, 'Swiggy Money' in partnership with ICICI Bank to enable a 'single-click checkout experience' on its platform. It is an industry- first instant digital wallet. The Swiggy Money is powered by ICICI Bank's 'insta wallet service' which is built on a cloud platform with Application Programming Interface (API)integration.
Gist about the digital wallet
Usage
i.Swiggy customer can immediately use the wallet if he/she is an existing ICICI Bank customer.
ii.Non-ICICI Bank customers can also use this instantly after providing details of government ID to ICICI Bank
Benefits for users
i.Discounts &Instant withdrawal-The users can avail discounts & withdraw money instantly and use the money for easy checkouts and hassle-free payment processing on future food orders
ii.Top up-They can top-up their wallet using various banking instruments and can purchase through single click without multiple authentications.
iii.Split-Pay option– If the order value exceeds the wallet balance, the users will be given a 'split-pay' option. With this option the users can make payment through a combination of money from their wallet and another payment source/instruments to complete the transaction.
Key info
This service is enabled for restaurant orders & will be soon available for paying orders made through Grocery, Genie, and POP offerings
Note– For ICICI bank it is the 3rd offering, alongwith with Swiggy. Ola and Amazon India have also adopted a 'digital wallet' strategy.
About ICICI bank:
Headquarters– Mumbai, Maharashtra
Managing Director & Chief Executive Officer (CEO)- Sandeep Bakhshi
About Swiggy:
Headquarters– Bengaluru, Karnataka
CEO– Sriharsha Majety 
Former RBI Governor Chakravarthi Rangarajan Receives the First Prof. P. C. Mahalanobis Award on National Statistics Day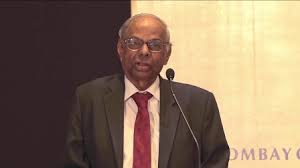 On 29th June 2020, On account of National Statistics Day The Ministry of Statistics and Programme Implementation (MoSPI) presented the first Prof. P. C. Mahalanobis National Award in Official Statistics'2020 to Dr. Chakravarthi Rangarajan, Former Governor, Reserve Bank of India for his contribution to the National Statistical System (NSS).
Note:
The virtual event of the National Statistics Day was streamed live over various social media platforms.
Key Points:
i.Rangarajan received the Lifetime Achievement award for his contribution in providing solutions in the issues related to the estimation of national income.
ii.In his acceptance speech he mentioned about the importance of credibility of official statistics.
iii.He headed the Prime Minister's Advisory Council and he was the Chairman of the National Statistical Commission to review the statistical system.
iv.Chief statistician Pravin Srivastava mentioned that the MoSPI is developing a generalised survey solution "eSigma" to capture data by mobile devices which will be supplemented by the telephonic and web-based interfaces.
Prof. P.V. Sukhatme National Award:
For their contribution in the Statistics sector the Prof. P.V. Sukhatme National Award in Statistics 2020 is jointly presented to,
Dr Arvind Pandey, former Director National Institute of Medical Statistics (NIMS), Indian Council of Medical Research (ICMR) and
Dr. Akhilesh Chandra Kulshreshtha, Ex-Addl. Director General, MoSPI, Government of India.
Key People:
Rao Inderjit Singh – Union Minister of State (Independent Charge) of Ministry of Statistics and Programme Implementation (MoSPI) and Ministry of Planning
Dr. Bibek Debroy – Chairman of the Prime Minister's Economic Advisory Council and President of Indian Statistical Institute
Prof. Bimal Kumar Roy – Chairman of the National Statistical Commission (NSC)
Dr Sangita Reddy – President of the Federation of Indian Chambers of Commerce & Industry and Joint General Managing Director of Apollo Hospitals Enterprises Ltd.
Prof. Sanghamitra Bandyopadhyay – Director of Indian Statistical Institute
About MoSPI:
Minister– Rao Inderjit Singh
KK Venugopal Reappointed as Attorney General of India for a Year & Tushar Mehta as Solicitor General for 3 Years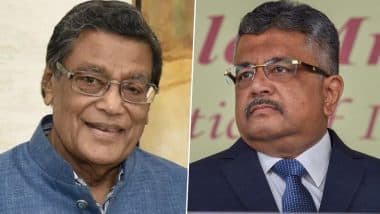 The Appointments Committee of the Union Cabinet has approved the re-appointment of senior advocate K.K. Venugopal as Attorney General of India for a year, whose 3 year tenure ends on June 30, 2020 and senior advocate Tushar Mehta as Solicitor General for a period of three years. K.K. Venugopal succeeded Mukul Rohatgi on June 30, 2017. He is the 15th Attorney General of India.
The appointments & reappointments are effective from July 1, 2020.
Other Cabinet approvals
The following are the appointments & reappointments of Additional Solicitors General(ASG) in Supreme and High Court(HC).
Supreme Court
i.Re Appointed: Vikramjit Banerjee, Aman Lekhi, Madhavi Divan, K.M. Nataraj and Sanjay Jain
ii.Appointed: Balbir Singh, Suryaprakash V. Raju, A.N. Venkataraman, Jayant K. Sud, Aishwarya Bhati and Rupinder Singh Suri.
High Court
i.Re appointed: Anil Singh(Bombay HC) and Satya Pal Jain( Haryana HC)
ii.Appointed: Yezdezard Jehangir Dastoor- Calcutta HC, Chetan Sharma- Delhi HC, R. Sankaranarayanan- Madras HC, Dr. Krishna Nandan Singh- Patna HC and Devang Girish Vyas- Gujarat HC
Tenure– The appointments and reappointments of ASG will have tenure of 3 years.
Note: Senior advocate Pinky Anand and A.N.S. Nadkarni was dropped as Additional Solicitors General(ASG).
About Appointment Committee:
Members of the committee– Prime Minister(PM) of India, Narendra Modi (who is the Chairman) and the Union Home Affairs minister, Amit Shah
Gudni Johannesson Re-elected as President of Iceland
On June 28, Gudni Johannesson, president of Iceland was re-elected and won with 91% of votes in the Presidential election.
Key Points:-
i) In 2016, Gudni became the youngest president of Iceland since Independence in 1944. 
ii) He enjoyed a solid support from 76 to 86 percent throughout his first term.
iii) Iceland is the Second European country to hold polls during the COVID 19 pandemic.
About Iceland:-
Capital: Reykjavik
Currency: Icelandic Krona
Defence Minister Shri Rajnath Singh launches NOC issuance portal for power, oil and gas projects
Defence minister Rajnath Singh launches a online Portal for issue of No Objection Certificate(NOC) for power projects and research, survey, exploration and Exploitation(RSEE) and activities in the Indian Territorial Waters (TW) and Exclusive Economic Zone (EEZ), in the presence of Minister of State for Defence Shri Shripad Y Naik.
i) Military Affairs General Bipin Rawat, Chief of Army Staff General M M Naravane and other senior officials of the Ministry of Defence were present during the launch.
Portal: https://ncog.gov.in/modnoc/home.html
About Portal:-
The portal establishes an effective, speedy and transparent mechanism to process the proposals.
The Defence Ministry grants security clearance to various private sector, public sector entities and government organisations for power, wind or solar projects in areas nearby defence installations.
Applications are received from: Ministry of New and Renewable Energy, Ministry of Power, Ministry of Petroleum and Natural Gas and the Ministry of Shipping.
The Ministry has developed the online application portal with the assistance of National e-Governance Division (NeGD), Bhaskaracharya Institute for Space Applications and Geo-informatics (BISAG) and National Informatics Centre (NIC), to ensure transparency in issuing NOC
About Ministry of Defence:
Defence Minister: Rajnath Singh
Union Minister of Defence: Shri Shripad Y Naik
Rijiju Launches NADA App to Help Athletes Stay Updated on Banned Substances
On 30 June, the first mobile app for the National Anti-Doping Agency was released by Sports Minister Kiren Rijiju. The initiative is an important step towards dope free sports, providing updates about the banned substances and their use.
The Sports Secretary Ravi Mittal and Director General of NADA Navin Agarwal also attended the launch.
Key Points:-
It acts as a bridge between athletes and the NADA by providing easy accessible information about sports and banned substances and their use which affects the career of athletes.
The app provides exhaustive information about specific and commonly prescribed medicines containing substances prohibited by NADA.
The app allows doping control officers to record their availability to conduct a test through this app for quicker process of dope test for athletes.
Note:-
India is working towards clean sports thus the app helps to create awareness and provide relevant information to athletes.
About National Anti-Doping Agency:
Headquarters: New Delhi
CEO: Navin Agarwal
Motto: 'Play Fair'
Ministry of Housing & Urban Affairs Launches Webportal for Street Vendors loan scheme 'PMSVANidhi'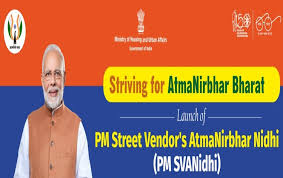 On June 29, 2020, Shri Durga Shanker Mishra, Secretary of Housing & Urban Affairs has rolled out the Beta version webportal for street vendors loan scheme Pradhan Mantri Street Vendors' AtmaNirbhar Nidhi –PMSVANidhi (http://pmsvanidhi.mohua.gov.in/) developed by SIDBI (Small Industries Development Bank of India) to provide end-to-end solutions for scheme management.
Features of the portal:
Various plan functions will be facilitated through this portal such as loan application flow, mobile app, e-KYC (Know Your Customer) for applicants, integration with UIDAI (Unique Identification Authority of India), Udyamimitra, NPCI (National Payments Corporation of India), PAiSA, lenders, states, ULBs and other stakeholders, digital incentives Calculation and payment of interest subsidy etc.
One of the key features of this portal is to connect beneficiaries with digital payment aggregators and attract them for digital transactions. AmazonPay, FTCash, MSwipe, PayTM, PaySwiff, and PhonePe have offered to bring vendors to the table free of cost including their expenses.
The portal will start accepting applications for loan receipt from street vendors from July 2,2020, who can apply directly or with the help of CSC / ULB / SHG.
About PMSVANidhi scheme:
Started on June 1, 2020 in the wake of coronavirus (COVID-19) crisis, this loan scheme provides a working capital loan of up to Rs. 10,000 to street vendors. One year time will be given to repay the capital received under this scheme, sellers will be able to pay the loan through monthly installments during this period.
Also, if the beneficiaries make payments on the loan taken on time or before the stipulated date, then under this scheme they will be provided an interest subsidy of 7% (annual) through Direct Benefit Transfer (DBT) at an interval of 6 months.
This is the first time when Micro Finance Institutions- MFIs / Non Banking Financial Company- NBFC / Self Help Group (SHG), banks have been selected from the poor population of urban area is included in any linked scheme.
About Ministry of Housing & Urban Affairs:Headquarters– New Delhi
Minister of State (Independent Charge)– Hardeep Singh Puri
Nitin Menon Becomes the 3rd Indian & Youngest Umpire to Enter ICC Elite Panel 
Nitin Menon(36 years old) from India became the youngest member of the International Cricket Council's(ICC) Elite Panel of Umpires. He replaces Nigel Llong(England) for the upcoming 2020-21 season.
He becomes the 3rd Indian umpire to be included in the ICC's after former captain Srinivas Venkatraghavan and Sundaram Ravi.
Gist about Nitin Menon
i.Nitin Menon began his career as an umpire in 2017. He has officiated in 3 Tests, 24 One Day International(ODIs) and 16 Twenty20 International (T20Is) in men's cricket. He has also officiated 10 T20Is, which include 2018 and 2020 T20 World Cups in women's cricket.
ii.He was an on-field umpire for the 2019 Indian Premier League(IPL) Final along with Ian Gould.
iii.He has represented Madhya Pradesh in U-16, U-19, U-23 & List A matches as a cricketer.
iv.He cleared the All India Umpiring Exam conducted by the BCCI in 2006 & started to officiate in BCCI domestic matches from the 2007-08 season.
Key info
With this elevation Nitin Menon becomes eligible to officiate Ashes 2021 in Australia if ICC removes the local umpires for home series policy due to COVID-19 pandemic.
List of ICC's Elite panel of umpires
In addition to Nitin Menon the other people included are as follows: Aleem Dar, Kumar Dharmasena, Marais Erasmus, Chris Gaffaney, Michael Gough, Richard Illingworth, Richard Kettleborough, Bruce Oxenford, Paul Reiffel, Rod Tucker and Joel Wilson.
List of ICC's Elite panel of match referees
David Boon, Chris Broad, Jeff Crowe, Ranjan Madugalle, Andy Pycroft, Richie Richardson and Javagal Srinath.
About ICC:
Headquarters– Dubai, United Arab Emirates
Chairman– Shashank Manohar
Chief Executive Officer– Manu Sawhney
Liverpool wins the top-flight title in 2020 Premier League Championship
On 25th June 2020, Liverpool won its 19th top-flight title of the 2020 Premier League Championship football tournament after Manchester City lost to Chelsea 2-1 at Stamford Bridge.
Key Points:
i.Between 1973 and 1990 Liverpool won 11 Premier league championships and this is Liverpool's first title since 1989-90.
ii.On 24th June 2020, At Anfield, Liverpool won against Crystal Palace 4-0 moving within 2 points towards the title.
iii.Liverpool won the 19th title with the record of seven games left to play after Manchester City was defeated with a difference of 23 points.
iv.Liverpool won the title earlier than any other champions in the past breaking the record of five games by City and Manchester United.
v.The players of Liverpool including Alisson (goalkeeper), Virgil van Dijk (defender) and Alex Oxlade-Chamberlain (midfielder) celebrated together after the game.
International Day of Parliamentarism 2020: June 30 
United Nations(UN) International Day of Parliamentarism is observed annually on June 30 to celebrate parliaments. The day highlights the ways in which parliamentary systems of government improve the daily lives of people around the world. The year 2020 marks the 3rd edition of the day
Background
The UN General Assembly, in its resolution A/RES/72/278 adopted the day.
The day also marks the establishment date of the Inter-Parliamentary Union (IPU), the global organization of parliaments in 1889. This year is IPU's 130th anniversary.
The 1st International Day of Parliamentarism was celebrated in June 2018.
Significance of Parliaments
i.Parliaments play a vital role in national plans and strategies. It also ensures greater transparency and accountability at national and global levels.
ii.They play an important role in implementing the 2030 Agenda for Sustainable Development and IPU works closely with them in this view.
International Day of Parliamentarism
i.The day creates an opportunity for parliaments to take stock, identify challenges and find ways to address them in an effective manner.
ii.It also provides parliamentarians time to review their progress in achieving some key goals, to increase the count of women and young MPs and to adapt new technologies.
Parliaments in COVID-19
i.The parliament's role is important to pass emergency laws, allocate resources and scrutinize government action in this pandemic situation
ii.Some parliaments are also modifying laws and procedures.
Role of IPU– IPU helps to facilitate inter-parliamentary coordination and unity.
About IPU:
Headquarters– Geneva, Switzerland
President– Gabriela Cuevas Barron
Secretary General– Martin Chungong
About United Nations:
Headquarters– New York, United States
Secretary general– António Guterres
International Asteroid Day 2020 – June 30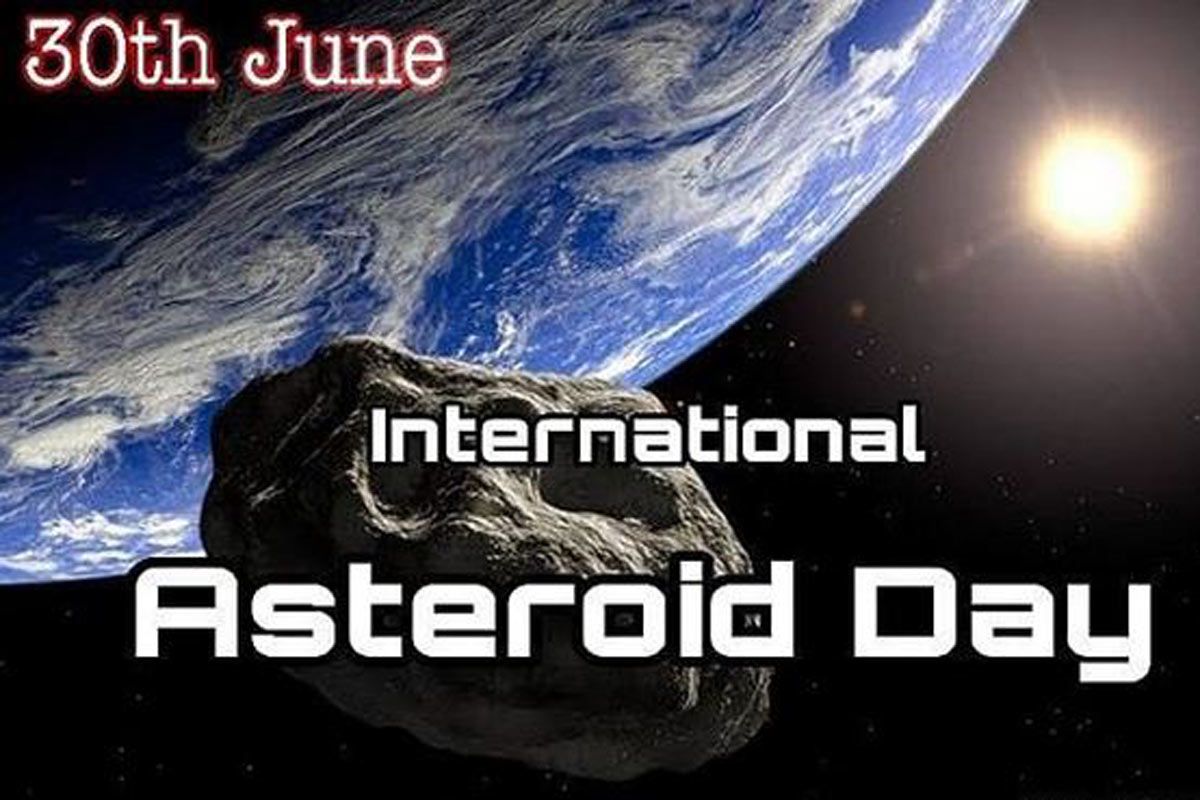 United Nations International Asteroid Day is observed annually on 30th June of every year to create awareness about asteroids and the hazards of asteroid impacts and to organise events around the world to educate about the Near Earth Objects (NEO) and Asteroids. The First International Asteroid Day was observed on 30th June 2017.
Aim:
To inform the public about the crisis communication actions to be taken at the global level in case of a credible near-Earth object threat.
Background:
i.The United Nations General Assembly (UNGA) designated 30th June as International Asteroid Day in the resolution A/RES/71/90 adopted in December 2016.
ii.June 30th is chosen to observe the international anniversary of the impact of "Tunguska" over Siberia, Russian Federation on 30th June 1908.
iii.The proposal for the International Asteroid day was made by the Association of Space Explorers, supported by the Committee on the Peaceful Uses of Outer Space (COPUOS).
Tunguska asteroid:
i.The Siberia Tunguska is the Earth's largest asteroid impact in recorded history which affected an estimated 80 million trees over the 2150 square kilometer area.
ii.The Tunguska asteroid did not create an impact crater on the crash site and it is assumed that the asteroid disintegrated around 5 to 10 km above the surface of the earth.
Asteroids:
i.Asteroids are the heavenly bodies that are the residues of the Big Bang which failed to evolve into a minor planet.
ii.The Asteroids are found in the region between the orbit of Mars and Jupiter.
iii.The Asteroids are made of different kinds of materials like, clay, metals like nickel, iron etc.
NEO:
i.The Near Earth Objects (NEO) is an asteroid or comet that passes at a close range to the orbit of Earth.
ii.NASA's Center for NEO studies discovered more than 16000 Near Earth Asteroids.
iii.The NEO poses a potential threat to the Earth.
Steps towards NEO threat:
i.The United Nations Office for Outer Space Affairs(UNOOSA) has studied and recognised the hazardous impacts of the NEO's as a global threat.
ii.The International Asteroid Warning Network(IAWN) and the Space Mission Planning Advisory Group(SMPAG) were established in 2014 on the recommendation supported by the Committee on the Peaceful Uses of Outer Space(COPUOS) to form an international response to face the NEO threats.
IAWN:
IAWN uses communication plans and protocols to support the governments to analyse the impacts of the asteroids and to support the planning of mitigation responses.
SMPAG:
SMPAG is an inter-space agency to take planetary defence measures and to identify the required technologies.
About UNOOSA:
Director– Simonetta Di Pippo (Italy)
Headquarters– Vienna, Austria
Maharashtra CM Launches 'Platina', World's Largest Convalescent Plasma Therapy-Cum-Trial Project
On June 29, 2020 Maharashtra Chief Minister Uddhav Thackeray launched world's largest convalescent plasma therapy-cum-trial project, 'Platina' to treat COVID-19 patients, through video conference at Nagpur's government medical college.
Key Info
It will benefit 500 lives of critically ill COVID-19 patients in the state.
Rs 16.65 crore is allocated for this project from the Chief Minister's Relief Fund
He also inaugurated 4 other services namely; plasma donation, plasma bank, plasma trial, and emergency authorisation at the college.
Major Highlights about the project
i.The trial- treatment of plasma therapy will be free of cost, in 17 medical colleges under the department of medical education and drugs, and four medical colleges under the Brihanmumbai Municipal Corporation with 21 centres.
ii.The critical patients will receive two doses of 200 ml convalescent plasma.
iii.This therapy will create an infrastructure of plasmapheresis in all medical colleges in various districts of the state.
iv.The state plans to take this study further and isolate MONOCLONAL antibodies developed against COVID (virus) from plasma.
v.The project is solely a government-sponsored trial and no private or financial involvement from any company is involved.
What is Convalescent plasma therapy?
The plasma will be obtained from the blood of people who have recovered from COVID-19. The blood is injected into patients undergoing treatment.
What is Plasmapheresis?
It is a process in which the liquid part of the blood, or plasma, is separated from the blood cells. Generally, the plasma is replaced with another solution like saline or albumin, or the plasma is treated and then returned to the body.
About Maharashtra:
Capital– Mumbai
Governor– Bhagat Singh Koshyari
Arvind Kejriwal Launched India's First Plasma Bank for COVID-19 Treatment
On 29th June 2020, Chief Minister of Delhi, Arvind Kejriwal launched India's first Plasma Bank for the treatment of the patients tested positive for coronavirus.
Plasma Facility:
i.The Institute of Liver and Biliary Sciences(ILBS) will house the plasma bank facility which will be available to government and private hospitals.
ii.The facility will coordinate the donors and recipients and helps in connecting the donors and recipients.
iii.The plasma bank will start its operation by 2nd July 2020.
Key Points:
i.The government will bear the conveyance for people to commute to the facility to donate plasma.
ii.The helpline to answer the queries regarding the plasma donation is to be set up by the government of Delhi.
Plasma Therapy:
i.Plasma therapy is the most discussed method of treatment for COVID-19 patients.
ii.The Delhi government has conducted the clinical trials of plasma therapy on more than 29 patients who were tested positive to COVID-19, which gave a positive result.
iii.The treatment involves the transfusion of plasma from a convalescent patient of COVID-19 to the patients of COVID-19 who are in critical condition.
iv.The clinical trial for Plasma therapy was initiated in Delhi in April 2020.
About Delhi:
Governor– Anil Baijal
Chief Minister– Arvind Kejriwal
Madhya Pradesh launches "Hamara Ghar-Hamara Vidyalaya" scheme 
On 27th June 2020, Principal Secretary Rashmi Arun Shami launched "Hamara Ghar-Hamara Vidyalaya" over a virtual platform to maintain academic regularity of the students during the Lockdown due to COVID-19 pandemic. The scheme will start from 6th July 2020.
Hamara Ghar-Hamara Vidyalaya:
i.The scheme Hamara Ghar-Hamara Vidyalaya was prepared by the Education Center of Madhya Pradesh which means – "My Home – My School".
ii.The scheme provides a school like environment to the children taught at their home through online classes.
iii.Under the scheme the school bells will be heard in the students house and the teachers will begin the class of the students after the bell.
iv.The classes will be held from 10.00am to 1.00pm with 1 hours classes for every subject.
v.The scheme will provide the subject preparation for the teachers of class 1 to 8.
vi.The timetable for the students' education and other activities under this scheme are prepared by the school education department.
vii.As per the time table the students will have subject classes from Monday to Friday and on
viii.Saturday the students will be engaged in activities like yoga, write and listen stories etc.
ix.Under this scheme the teachers will discuss take feedback from the students and parents
Department of School Education(M.P.):
Minister– Prabhu Ram Choudhary
Principal Secretary– Rashmi Arun Shami
CoM of Assam passes MSME Ordinance
On June 29, 2020, In a big boost to Aatma Nirbhar Assam, Council of Ministers (CoM) of Assam has passed the MSME(micro, small and medium enterprises) Ordinance during the meeting held in presence of Chief Minister (CM) Sarbananda Sonowal in Guwahati.
The Ordinance gives provision to put an end to the process of taking multiple permissions for setting up MSME in the state for next 3 years.
Assam govt changes academic year of schools from January-December to April-March
The state government also decided to change the academic year to April-March from existing January-December in order to make-up for academic loss due to the coronavirus (COVID-19) pandemic outbreak.
Following the changes,the current academic session will end on March 31, 2021 and the new academic session will start by April, 2021.
Other key decisions of the meeting:
i.The CoM allocated 200 bigha of Ashok Paper Mill at Jogighopa for India's first International Multi-Modal Logistic Hubthat will help new investments, employment and trade.

ii.A loan of Rs 338.28 crore from NABARD (National Bank for Agriculture and Rural Development)for development works in various sectors, 15th Finance Commission Grant in the ratio of (70 % for gaon panchayat, 15 % for anchalik panchayat and 15 % for zila parishads), amendment of the Bengal-Agra-Assam Civil Court Act, 1887, for increasing the financial limit of cases in lower courts from Rs 50,000 to Rs 10 lakh & Assam College Employees Provincialisation Act, 2005 are also approved.

iii.An ordinance for extension of dates of GST return has been passed & reduction in Earnest Money Deposits (EMDs) for mines auction to 0.5 % for general category and 0.25 % for SCs/STs have taken during the meeting.
About Assam:Capital– Dispur
Governor– Jagdish Mukhi
National Parks– Dibru-Saikhowa National Park ,Kaziranga National Park, Manas National Park, Nameri National Park.
Goa Government Allots Land to 49 MSME Units to Set Up India's First Marine Cluster
The Government of Goa allotted land to a consortium of 49 Micro, Small and Medium Enterprises(MSME) units to set up India's first Marine Cluster, Pramod Sawant, Chief Minister of Goa provided 14,380 square Metres of land to set up the Common Facility centre.
Marine Cluster:
i.The Project is aimed to create a world class facility for ship designing, ship building, ship repairers and marine equipment manufacturing.
ii.The project is supported by the Union shipping ministry, Directorate General of Shipping, and Ministry of Micro, Small and Medium Enterprises (MSME).
iii.The 49 MSME units under this project will provide direct benefits to an additional 180 units.
iv.The ships built in the centre will be used for local purpose and will be exported to the European and Asia-Pacific Region.
Ministry of MSME:
Minister– Nitin Jairam Gadkari
Minister of State– Pratap Chandra Sarangi
Karnataka Chief Minister Launches a Portal, 'Skill Connect Forum' to Connect Job Seekers and Employers
On June 29, 2020 Karnataka Chief Minister BS Yediyurappa launched a portal, 'Skill Connect Forum' to connect job seekers(skilled workers) and employers(private entrepreneurs) on a common platform. The portal provides information on available jobs and those who need job.
Gist about the portal:
i.Job seekers can register on https://skillconnect.kaushalkar.com by uploading details of their educational qualification, skill sets and other details.
ii.Employers will also register on the portal. The portal matches the requirement and availability.
iii.The job seekers can search for jobs in different sectors and different regions within the state.
Other Initiatives for employment generation
The state will undertake a talent acceleration programme with the help of the skill development department to help 1,000 graduates upgrade their skills at a cost of Rs 2 crore.
Karnataka Skill Development Corporation is also organising an online job fair on July 7, to help people who have lost their jobs due to the pandemic.
About Karnataka
Capital– Bengaluru
Governor– Vajubhai Vala
Madhya Pradesh to launch 'Kill Corona' campaign
In order to control the spread of Covid-19, Madhya Pradesh has decided to launch a 15-day campaign called 'Kill Corona' from July 1, 2020.This campaign includes door-to-door surveys and tests would also be done on citizens for other diseases.