Rajnath Singh e-Inaugurated Rs 43 cr Six Strategic Bridges in J&K; Built by Border Road Organisation
On July 9, 2020, Defence Minister Rajnath Singh inaugurated six strategic bridges in the border areas close to the International Border (IB) and Line of Control (LoC) in Jammu and Kashmir (J&K) through video conferencing, from New Delhi. These were built in a record time by the Project Sampark of Border Road Organisation (BRO). The total outlay of the following bridges is Rs 43 crore:
Tarnah-I Bridge (160m)
Tarnah-II Bridge (300m)
Palwan Bridge (91m)
Ghodawala Bridge (151m)
Pahadiwala Bridge (61m)
Panyali Bridge (31m)
Of the above, the two bridges are located on the Tarnah Nallah in Kathua District while the other four are on Akhnoor-Pallanwala road in Akhnoor/Jammu district .
Key Points:
-These bridges would facilitate the movement of the Armed Forces in strategically important sectors and also contribute towards the overall economic growth of remote border areas.
-They were constructed through the segmental technique of construction and it would be an alternate route to NH 44 from Pathankot, Punjab to Jammu benefiting four lakh people in 217 villages.
-The annual budget of the BRO raised to Rs 8,050 crore in 2019-2020 and for 2020-2021 it is likely to be Rs 11,800 crore in order to improve infrastructure in border areas.
Participants during e-inauguration: The six bridges were inaugurated in the presence of Minister of State (MoS) (Independent Charge) and MoS Prime Minister's Office, Ministry of Personnel, Public Grievances & Pensions, Department of Atomic Energy and Department of Space Dr Jitendra Singh, Member of Parliament, Jammu Shri Jugal Kishore Sharma, Chief of Army Staff Gen Manoj Mukund Naravane, Defence Secretary Dr Ajay Kumar, and along with senior Army and Civil Administration officials.
About Border Road Organisation (BRO):
Director General– Lt Gen Harpal Singh
Headquarters– New Delhi
CBDT signed an MoU with SEBI for the Data Exchange
The Central Board of Direct Taxes (CBDT) and Securities and Exchange Board of India (SEBI) signed a Memorandum of Understanding (MOU) for the data exchange between the two organisations via video conference.
Highlights of MoU:
It facilitates sharing of data and information automatically between the two organisations on a regular basis.
On request and suo moto basis, both organisations exchange information available in the databases for doing their functions under various laws.
The MoU comes into force from the date of signing.
CBDT and SEBI are already collaborating through various existing mechanisms.
A Data Exchange Steering Group is constituted and will meet periodically to review the status of data exchange and improve effectiveness of the data sharing mechanism.
Mou Signed By:
Smt. Anu J. Singh, Pr. Directorate General of Income Tax (DGIT) (Systems), CBDT and Smt. Madhabi Puri Buch, Whole time member, SEBI in the presence of senior officers from both organizations via video conference.
Note:
The MoU marks a new era of cooperation and synergy between SEBI and CBDT.
About Securities and Exchange Board of India:
Headquarters: Mumbai
Chairman: Shri Ajay Tyagi
About Central Board of Direct Taxes:
Headquarters: New Delhi
Chairperson: Pramod Chandra Mody
Odisha CM Naveen Patnaik Launches BLUIS, First of its Kind in India to Use Space Technology & Artificial Intelligence to Monitor Government Lands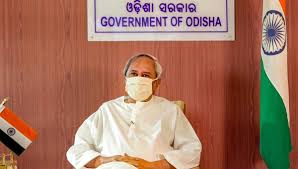 On 8th July 2020, The Chief Minister of Odisha, Naveen Patnaik, launched the Bhubaneswar Land Use Intelligence System (BLUIS), a flagship development of the General Administration and Public grievances departments.
Odisha becomes the first state in India to use high resolution satellite imagery utilising space technology and artificial intelligence to monitor government lands.
Need of BLUIS:
The lack of transparency and accountability of the enforcement in the current mechanisms and the increasing encroachment of government lands in Bhubaneswar resulted in the development of BLUIS.
Bhubaneswar Land Use Intelligence System (BLUIS):
i.BLUIS is a web and mobile based solution to monitor the unauthorised change of land use and to prevent the encroachment of government lands.
ii.The BLUIS, the geo tagged repository of all the government lands detects all the changes that are taking place over the government lands.
iii.The repository is made using the high resolution satellite imagery.
Working:
i.The BLUIS mobile application will provide an alarm to the authorities of law enforcement on account of any changes made on the government lands.
ii.The GPS of the system will provide the exact location to the enforcement authorities.
iii.The geo tagged video and image evidence is uploaded on the application and a case will be filed for removing encroachment.
iv.The application can be used by anyone to report any unauthorised changes on the government lands.
Launch of Litigation Management System:
i.Litigation Management System, an online application to record the legal cases and to enable the communication between the officials and the advocated during various stages of the case
ii.The system provides a solution to monitor a case from initiation, appointment scheduling and allotment of case to government advocate for preparation and submission of counter affidavit.
About Odisha:
Chief Minister– Naveen Patnaik
Governor– Ganeshi Lal
Capital– Bhubaneswar
IIT Alumni Council Signs MoU with CSIR-IGIB for Joint Research on COVID-19 & Patient Data Analysis
On 8th July 20202, The Alumni Council of Indian Institute of Technology (IIT Alumni Council) signed an agreement for joint research on COVID-19 and patient data analysis with the Council of Scientific and Industrial Research – Institute of Genomics and Integrative Biology (CSIR-IGIB).
Features of the joint research:
i.The IIT alumni council has delivered the first set of imaging data of 8500 patients of Mumbai collected from the pandemic facility at National Sports Club of India Dome(NSCI Dome) to CSIR-IGIB which will be made available in de-identified form over the open data platforms.
ii.The research will focus on creating an ecosystem for diagnostics and therapeutics for COVID-19 and a flexible platform for pandemic preparedness.
iii.The ecosystem will be a chain of expertise in the domains like, digital health, artificial intelligence, molecular diagnostics, next generation sequencing, antibody harvesting, and production of monoclonal antibodies.
iv.This partnership will provide data access to the scientists and innovators working in the development of testing and treatment solutions and will help in creating a data architecture for health data with high security.
v.The IIT Alumni Council is setting up the "MegaLab" in Mumbai, the world's largest molecular diagnostic lab and "MegaTx" antibody facility for treatment based biologics as a part of this partnership.
Other initiatives:
The council has announced the launch of the worlds largest virology testing centre with a capacity to run one crore tests which will start with a 10 lakh test as its 1st phase by the end of July, 2020 and the 2nd and 3rd phase of over 100 days will be working on to increase the capacity upto 1 crore.
About IIT Alumni Council:

i.This is the largest body of Alumni, students and faculty of all the 23 IITs and other partnering technical institutes.

ii.The council is formed in 2019 to carry out projects with social importance.
About CSIR-IGIB:
CSIR-IGIB engages in the research of national importance in the areas of genomics, molecular medicine, bioinformatics and proteomics.
Director– Dr. Anurag Agrawal
Location– New Delhi
IIT-H collaborates with NVIDIA to establish India's 1st NVIDIA AI Technology Centre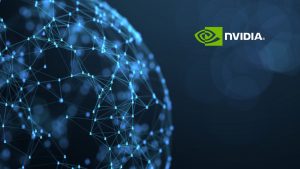 Indian Institute of Technology – Hyderabad(IIT-H) collaborates with NVIDIA to establish India's first 'NVIDIA Artificial Intelligence(AI) Technology Centre'(NVAITC) to speed up the research work on AI and its commercial purpose.
The collaboration focuses on improvising AI research in the aspects of agriculture, smart cities and language understanding.
Significance of the collaboration
i.This collaboration will aid to find innovative solutions to the unique Indian challenges and to real-world challenges.
ii.The projects to be taken up include: Increasing crop yields using AI algorithms and applying AI-based solutions to support safe transportation systems and better ways to manage traffic among others.
iii.The association will also strengthen the strong AI capabilities built by IIT-H, including India's 1st B.Tech in AI programme
Key Info
NVAITC will also accelerate the research of faculty at IIT-H. IIT-H has 2 systems namely, NVIDIA DGX-1TM systems and NVIDIA DGX-2TM system, which are dedicated to the research carried out at the institute.
Note
Telangana govt has signed 8 Memorandum of Understanding(MoU) with various companies, including NVIDIA among others on January 2, 2020.
This signing comes after the state has declared 2020 as the' Year of AI' to establish Hyderabad among the top 25 global AI innovation hubs.
About NVIDIA:
NVIDIA is a multinational technology company,
Headquarters- California, United States
Co-Founder, President and CEO– Jensen Huang

About IIT-H:
Director– B.S.Murty
Cabinet approvals on July 8, 2020
The Union Cabinet chaired by the Prime Minister Shri Narendra Modi has given its approval to the following proposals on July 8, 2020:
–Cabinet approved Rs. 1 Lakh cr financing facility under 'Agriculture Infrastructure Fund'
As a part of the Rs 20 lakh crore "Atmanirbhar Bharat Abhiyan" announced in response to the COVID-19 crisis, the Union Cabinet has given its approval to a 10 years long (FY2020 to FY2029) pan India Central Sector Scheme namely "Agriculture Infrastructure Fund" with an outlay of Rs. 1 Lakh Crore in order to support agri-entrepreneurs, start-ups, agri-tech players and farmer groups for infrastructure and logistics facilities. Under this, the total outflow as budgetary support from Government of India (GoI) will be Rs.10,736 crore.
Rs. 1 Lakh cr will be disbursed in 4 years starting with sanction of Rs. 10,000 crore in the current year and Rs. 30,000 crore each in next three financial years.
The Moratorium for varies between minimum 6 months and maximum of 2 years.
The National, State and District level Monitoring Committees will be set up to ensure real-time monitoring of the scheme which will be managed through an online Management Information System (MIS) platform.
Interest subvention of 3% per annum upto Rs 2 cr
All loans under this financing facility will have interest subvention of 3% per annum up to a limit of Rs. 2 crore for a maximum period of 7 years.
Credit guarantee coverage will be available for eligible borrowers under Credit Guarantee Fund Trust for Micro and Small Enterprises (CGTMSE) scheme for a loan up to Rs. 2 crore. The fee for this coverage will be paid by the Government.
In case of Farmer Producers Organizations (FPOs) the credit guarantee will be availed from the facility created under FPO promotion scheme of Department of Agriculture, Cooperation & Farmers Welfare (DACFW).
Key Points:
-The loans will be provided by banks and financial institutions as loans to Primary Agricultural Credit Societies (PACS), Marketing Cooperative Societies, FPOs, Self Help Group (SHG), Farmers, Joint Liability Groups (JLG), Multipurpose Cooperative Societies, Agri-entrepreneurs, Startups, Aggregation Infrastructure Providers and Central/State agency or Local Body sponsored Public Private Partnership Project
-The objective of the scheme is to provide loans to the above mentioned oganisations for investment in viable projects for post-harvest management Infrastructure and community farming assets through interest subvention and financial support and also to create numerous job opportunities in rural areas.
About Credit Guarantee Fund Trust for Micro and Small Enterprises (CGTMSE)
Chairman– Mohammad Mustafa
Headquarter– Mumbai, Maharashtra
–Cabinet approved Rs.12,450 crore capital infusion for 3 Public Sector General Insurance Companies – OlCL, NICL & UIICL; their merger halted
The Union Cabinet has approved the capital infusion for an overall value of Rs.12,450 crore; (including Rs. 2,500 crore infused in FY 2019-20) in the three Public Sector General Insurance Companies (PSGICs) namely Oriental Insurance Company Limited (OlCL), National Insurance Company Limited (NICL) and United India Insurance Company Limited (UIICL). Of this, Rs.3,475 crore will be released immediately; while the balance Rs,6475 crore will be infused later.
In this regard, the authorized capital of these 3 GICs is also increased to Rs.7,500 crore for NICL, and Rs Rs 5,000 crore for both UIICL and OlCL.
Halt of merger:
The Central Government has also decided to cease the process of merger to make them more stable. Their merger was announced by Late Arun Jaitley in the Budget speech of 2018-19. The boards of three firms have also approved the merger in January, 2020. However, this process could not be completed due to the poor financial health of these companies. Therefore, capital infusion in these companies has been decided to focus on their solvency and profitable growth.
–Cabinet approved extension of EPF contribution of 24% for another three months from June to August 2020 under PMGKY
Cabinet approves extension of EPF contribution 24% (12% employees share and 12% employers share) for another 3 months from June to August 2020 under Pradhan Mantri Garib Kalyan Yojana (PMGKY)/Aatmanirbhar Bharat; with total estimated expenditure of Rs.4,860 crore. This approval is in addition to the existing scheme for the wage months of March to May, 2020 approved on April 15, 2020.
The decision will give further relief to 3.67 lakh small businesses with 72 lakh employees who are facing cash crunch due to ongoing novel coronavirus pandemic.
Government will provide Budgetary Support of Rs.4800 crore for the year 2020-21 for this purpose.
Notably, the beneficiaries entitled for 12% employers' contribution for the months of June to August, 2020 under Pradhan Mantri Rozgar Protsahan Yojana (PMRPY) will be excluded to prevent overlapping benefit.
Background:
The decision to pay both employer and employee contribution was announced in March, 2020 under PMGKY. Under this, the payment will be made for the organisations having up to 100 employees and up to 90% of the employees are drawing wages up to Rs 15,000 per month. The decision was done to ensure that nobody suffers due to loss of continuity in the EPFO contribution.
–Cabinet approves developing of Rs 600 crore Affordable rental housing Complexes for urban migrants / poor
As a part of the Rs 20 lakh crore economic package to deal with the COVID-19 pandemic, Union Cabinet has given its approval for developing of Affordable Rental Housing Complexes (AHRCs) for urban migrants / poor as a sub-scheme under Pradhan MantriAwasYojana – Urban (PMAY – U).
The outlay of the scheme is estimated at Rs 600 crore in the form of Technology Innovation Grant and will initially cover three lakh beneficiaries.
Beneficiaries: A large part of the workforce in manufacturing industries, service providers in hospitality, health, domestic/commercial establishments, and construction or other sectors, labourers, students etc. who come from rural areas or small towns seeking better opportunities will be targeted under ARHCs.
Approach of ARHC
ARHCs will have a two-pronged approach;
Firstly, Vacant government housing complexes will be converted into ARHCs under a concession agreement for 25 years. Then, complexes will revert to urban local bodies (ULB) after 25 years to restart the next cycle like earlier or run on their own.
Secondly, special incentives like use permission, 50% additional Floor Area Ratio or Floor Space Index, concessional loans at priority sector lending rates and tax reliefs, to companies to develop ARHCs on their own vacant land for 25 years, offered by the government.
Background:
Ministry of Housing & Urban Affairs (MoHUA) has initiated an Affordable Rental Housing Complexes (ARHCs) for urban migrants/poor as a sub-scheme under PMAY – U. The scheme was announced by the Finance Minister Nirmala Sitharaman on 14 May, 2020 under AtmaNirbhar Bharat Abhiyan.
–Cabinet approved 3 months extension of "Pradhan Mantri Garib Kalyan Yojana- Ujjwala" for beneficiaries w.e.f. 01.07.2020
The Cabinet has approved the proposal of Ministry of Petroleum & Natural Gas for extension of time limit by 3 months w.e.f. July 1, 2020 to benefit "Pradhan Mantri Garib Kalyan Yojana (PMGKY)- Ujjwala" beneficiaries till September 30, 2020.
Notably, the PMGKY package also included relief for poor families who had availed an Liquefied petroleum gas (LPG) connection under Pradhan Mantri Ujjwala Yojana (PMUY).
This extension will benefit those PMUY beneficiaries who have been credited with the advance for buying the cylinder, but have not been able to purchase the refill. Thus, the beneficiaries who already have the advance transferred to their account can now take the free refill delivery till 30th September.
Point to be noted:
Under the PMGKY-Ujjwala, the government decided to provide free of cost refills for PMUY consumers for a period of 3 months from April 1, 2020. In this regard, Rs. 9709.86 Cr was transferred directly into the bank accounts of Ujjwala beneficiaries during April- June 2020 and 11.97 Crore cylinders were delivered to the PMUY beneficiaries.
–Cabinet approves extension of PMGKAY for 5 months; distribution of free of cost Whole Chana from July to November, 2020
The Union Cabinet has approved further extension of Pradhan Mantri Garib Kalyan Anna Yojana (PMGKAY) as part of Economic Response to COVID-19, for another 5 months from July to November, 2020. The estimated outlay for this extension is Rs.6,849.24 crore covering 19.4 crore households.
Under the extension, it is proposed to distribute 9.7 Lakh MT cleaned whole Chana to States/UTs for distribution to all beneficiary households under the National Food Security Act, 2013 (NFSA) @ 1kg per month free of cost from July to November, 2020.
In the first phase of the PMGKAY (from April to June 2020), 4.63 lakh MTs of pulses have been distributed already, benefiting 18.2 Cr. households across the country.
Point to be noted:
-The distribution of pulses for the package emanated from robust availability of stock in the buffer which was set up in 2015-2016. The Government of India (GoI) has sufficient stocks of Gram for distribution for the extended period of PMGKAY.
Click the following to read more about PMGKY:
PM announced extension of Pradhan Mantri Garib Kalyan Ann Yojana till November, 2020
FinMin provided Rs 1.70 Lakh Cr relief package under PMGaribKalyanYojana for the poor to tackle Coronavirus
–Cabinet approves extension of PMGKAY for 5 months; distribution of free of cost Grains from July to November, 2020
The Union Cabinet has approved further extension of Pradhan Mantri Garib Kalyan Anna Yojana (PMGKAY) as part of Economic Response to COVID-19 for additional allocation of food-grains from the Central Pool for another Five months from July to November, 2020.
As a part of this extension, additional free-of-cost foodgrains (Rice/Wheat) at the scale of 5 Kg per person per month are being provided to about 81 Crore beneficiaries covered under National Food Security Act, 2013 (NFSA).
Notably, Centre on March 30, 2020, had allocated a total of about 120 Lakh Metric Tons (LMT) foodgrains to the States/UTs to be distributed-for three months (April-June, 2020). Click Here for Full Distribution
PM Modi addresses inaugural session of 3-day virtual India Global week 2020 organized in UK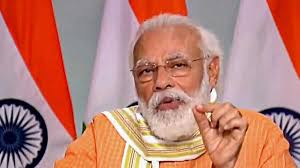 On July 09, 2020, Prime Minister (PM) Shri Narendra Modi has addressed the inaugural session of 3-day virtual India Global week 2020 based on the theme 'Be The Revival: India and a Better New World' organized in UK (United Kingdom) by India Inc. Group, the UK-headquartered media house with the aim to connect global leaders and captains of industry to discuss aspects relating to opportunities in India as well as the global economic revival post-coronavirus (COVID-19).
Partakers:
The event witnessed the participation of 5,000 global leaders from 30 nations and is being addressed by 250 global speakers in 75 sessions that cover subject areas such as geopolitics, business, emerging technologies, banking and finance, pharma, defence and security, and arts and culture.
From Indian side, senior Cabinet ministers, including External Affairs Minister S Jaishankar, Railways and Commerce and Industry Minister Piyush Goyal, Ccivil Aviation and Urban Affairs Minister Hardeep Singh Puri, IT Minister Ravi Shankar Prasad and Skill Development Minister Mahendra Nath Pandey were participated. On the other hand, Prince Charles delivered a special address on behalf of Britain.
PM modi at the event:
India is fighting vigorously against the global epidemic:
According to PM Modi, India is fighting vigorously against the global epidemic. With the focus on people's health, India is concentrating on the economy equally.

India's economy is showing improvement:
PM Modi stated that India is showing improvement its economy has been revival with care.

India will play a leading role in the story of global revival:
It is believed that India will play a leading role in the global revival with the contribution of India's talent force like tech industry and technical professionals.

He described the various reforms initiated in the Agriculture Sector and listed the gains made during the last six years such as: total financial inclusion, record housing and infra construction, Ease of Doing Business, bold tax reforms including the GST.

He also stated that Atma Nirbhar Bharat is not about being self-contained or being closed to the world but about being self-sustaining and self-generating.

About India Inc. Group:
Chairman and CEO– Manoj Ladwa
India Ranked 8th for Cancer Preparedness among 10 Asia-Pacific Countries; Australia Tops: EIU Report
In accordance with the Economist Intelligence Unit (EIU) report on "Cancer preparedness in Asia-Pacific: Progress towards universal cancer control", India has been ranked eighth with an overall score of 51.6 for cancer preparedness among 10 Asia-Pacific countries. The report sponsored by Roche, examined the findings from the EIU's Index of Cancer Preparedness (ICP) which was created upon the findings of the global ICP (evaluated 28 countries based on 45 separate indicators).
The 10 Asia-Pacific countries included in this report were — Australia, China, India, Indonesia, Japan, Malaysia, the Philippines, South Korea, Thailand and Vietnam.
India records below-average scores across all three pillars in the EIU's ICP — policy and planning, care delivery, and health system and governance.
Rank
Country
Score (out of 100)
8
India
51.6
1
Australia
92.4
2
South Korea
83.4
3
Malaysia
80.3
Only Vietnam (44.5) and the Philippines (42.6) after India at 9th and 10th position respectively.
Key Points:
-As of 2017, cancer was the 4th cause of death in India in comparison to 4th cause in 2010. For Japan, Thailand and South Korea, it was the leading cause of death in 2017.
-The most common cancer in 2018 on the basis of total incidence and mortality in India was Breast cancer followed by Lip and oral cavity at 2nd rank.
-India and the Philippines follow Australia in terms of the strength of tobacco control. Even, India was recognised for its progress in tobacco regulation.
–Immunisation scores are the lowest in India and Vietnam. Immunisation is measured by the presence of a national HPV vaccination programme and the coverage of hepatitis B vaccination among infants.

-The state of Rajasthan accomplished better medicine availability.
-High-income countries outperform upper and lower-middle income countries in terms of cancer preparedness.
Three income groups were represented viz. high-income Australia, Japan and South Korea; upper-middle-income China, Thailand and Malaysia; and lower-middle-income India, Indonesia, the Philippines and Vietnam.
70% of cancer cases in low and middle-income countries in Asia are diagnosed at a late stage, an emphasis on preventive services and moving from opportunistic to population-based screening is needed.
About Economist Intelligence Unit (EIU):
Headquarter– London, United Kingdom (UK)
Managing Director (CEO)– Robin Bew
New Admin and Academic block of Shree Mahadev Masta Chaturdev Campus Funded by India inaugurated virtually in Nepal
On July 6, 2020 The administrative and academic block of Shree Mahadev Masta Chaturdev Campus, constructed with the assistance of India under the Nepal-Bharat Maitri Development Cooperation programme at a cost of Nepali Rupees(NR) 35.11 million(around Rs 22 million or Rs 2.20 crore) was inaugurated in Nepal's Mugu district through Video Conference(VC).
Implementation– This construction was implemented by the District Coordination Committee, Mugu.
Inauguration– It was inaugurated by representatives of Village Development Council Ratapani, Lui in Mugu District, School Management Committee, and Embassy of India, Kathmandu.
About the Shree Mahadev Masta Chaturdev Campus
Shree Mahadev Masta Chaturdev Campus was established in 2007. It is a community-owned educational institute affiliated to Tribhuvan University and approved by UGC Nepal.
Note– Shree Saptmai Gurukul Sanskrit Vidhyalaya built under the Nepal-Bharat Maitri Development Cooperation programme was also inaugurated through VC.
About Nepal:
Capital– Kathmandu
President– Bidhya Devi Bhandari
Prime Minister– Khadga Prasad Sharma Oli
Tamil Nadu Tops Market Borrowings Among States in India With a Collection of ₹30,500 crore for 2020-21 : RBI
On July 09, 2020, According to data from the Reserve Bank of India (RBI), Tamil Nadu (TN) has topped market borrowings among States in India with a collection of Rs.30,500 crore in the fiscal 2020-21(FY 21).
TN, which has accounted for 17% of the borrowings done through the issue of bonds (known as state development loans), has been followed by Maharashtra ₹25,500 crore (14%), Andhra Pradesh ₹17,000 crore (9%), Rajasthan ₹17,000 crore (9%).
TN's borrowing:
Earlier on July 7, 2020, Tamil Nadu raised ₹1,250 crore at the low interest rate of 6.63% for the 35-year bonds and ₹1,250 crore at the rate of 4.54% for the three-year bonds in the auction conducted by RBI.
In addition, it has also raised an additional amount of ₹500 crore in place of originally planned ₹2,000 crore through the issue of 35 years and 3 years bond with ₹1,000 each .It also have a 'green shoe' option to raise a further ₹250 crore in each of these securities.
What is the need?
The state Government has raised the amount through the issue of long tenure bonds rather than short-terms funding tools like Ways and Means Advances (WMA) to meet the increased expenditure and falling revenue situation amid the coronavirus (COVID-19) pandemic.

The Finance Secretary projected that the TN will witness a shortfall in revenue of about ₹12,000-₹13,000 crore a month.

The GST (Goods and Services Tax) collection of TN has sharply reduced by 15% in June 2020, higher than the 3% fall in national GST collections due to the continuous lockdown.
About Reserve Bank of India (RBI):Headquarters– Mumbai, Maharashtra
Governor– Shaktikanta Das
Deputy Governors– 4 (Bibhu Prasad Kanungo, Mahesh Kumar Jain, Michael Debabrata Patra, one is yet to be appointed).
Global economy to contract by 5.2 pc in 2020: Report
In accordance with the Dun and Bradstreet's (D&B) Country Risk and Global Outlook Report, which has covered 132 countries, the global economy is likely to contract by 5.2% in 2020. This is the biggest decline since the Second World War and a far stronger contraction than the 1.7% recorded in 2009 during the global financial crisis. As per report, the global economy will not reach pre-pandemic levels of activity again before 2022.
Indian Front:
-India's economy is expected to contract this fiscal year after four decades of positive growth.
-In March, 2020 D&B downgraded India's rating to DB5c from DB4d, stating the magnitude of downgrade and the risk level highest since 1994.
-DB5 means high risk and denotes that considerable uncertainty is associated with expected returns. Businesses are advised to limit their exposure and/or select high risk transactions only.
About Dun & Bradstreet (D&B):
Dun & Bradstreet's Country Risk Indicator provides a comparative, cross-border assessment of the risk of doing business in a country. The risk indicator is divided into seven bands, ranging from DB1 to DB7, with DB1 being lowest risk.
Headquarter– New Jersey, United States (US)
Location in India– Mumbai, Maharashtra
Chief Operating Officer (COO), International & Chairman of the Board and Interim Country Leader– Julian Prower
Managing Director (India)– Manish Sinha
Chief Economist (India)- Arun Singh
IRDAI Constitutes 9-member Working Group Headed by Suresh Mathur to Look into the Possibility of Forming 'Pandemic Risk Pool'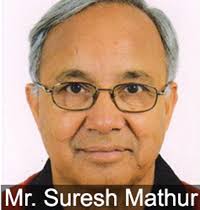 On July 08, 2020, With the Coronavirus (COVID-19) pandemic causing massive disruption across various sectors, the Insurance Regulatory and Development Authority of India (IRDAI) has formed a 9- member working group under the chairmanship of Suresh Mathur, Executive Director of Irdai to look into the possibility of setting up 'Pandemic Risk Pool' to deal with the various risks arising out of a pandemic -like health emergencies & recommend the structure and operating model for the Pool within 8 weeks.
It is to be noted that Risk pools are set up usually only for events that are deemed beyond the capacity of insurers and governments to handle. India has formed risk pools for nuclear disaster (Rs 1,500 crore) and terrorism (Rs 1,200 crore) so far.
Key Points:

i.As per IRDAI, the risk pool will provide protection for some of the risks like Business Interruption (BI) losses without concurrent material damage, loss of employment .

ii.At present, insurers and reinsurers globally don't provide any covers to compensate any losses out of a Pandemic event as it does not involve damage to property. However, Covid-19 has generated various kinds of massive business losses that led businesses, insurers to discussions on the feasibility of such a product.
Composition of the panel:
Some of the other members of the abovesaid panel are-. Suchita Gupta, general manager, GIC RE; Hitesh Kotak, Chief Executive Officer,Munich Re India Branch; Ankur Nijhawan,Chief Executive Officer,AXA India Reinsurance Branch; Susilendra Rao, Chief Manager United India Insurance; Anita Yadav, VP Bajaj Allianz General Insurance; Shri M.N.Munshi, Assistant General Manager, Health Department, IRDAI; Shri. Ajay KumarAssistant General Manager (OSD)Non-Life Department, IRDAI; Smt. Saba TalukdarManager (OSD)Re-insurance Department, IRDAI.
About Insurance Regulatory and Development Authority of India (IRDAI):Location– Hyderabad, Telangana
Chairman– Subhash Chandra Khuntia
CCI approves Proposed Combination Involving Eros Plc, STX and Marco
On July 8, 2020 The Competition Commission of India(CCI) has approved the proposed combination which involves Eros International Plc(Eros Plc), STX Filmworks Inc(STX) and Marco Alliance Limited (Marco).
About the proposed combination
i.The proposed combination is a 2 step transaction as follows:
1st step– The indirectly wholly owned subsidiary of Eros Plc will merge into STX, where STX will continue to be the surviving entity.
2nd step– The Hony Group will subscribe some shares of the merged entity through Marco, an existing investor in STX.
ii.After this transaction is completed, Eros, STX and Marco are expected to acquire an economic and voting interest in the combined company, directly or indirectly, with certain other rights.
About Eros Plc:
Eros Plc is a global Indian entertainment company which acquires, co-produce and distributes films in various regional languages across all available formats such as cinema, television, and digital new media. It owns and operates 'Eros Now'.
Headquarters– Isle of Man, British Isles.
Executive Chairman and Group Chief Executive Officer– Kishore Lulla
Chairman and Managing Director Eros India– Sunil Lulla
About STX Filmworks Inc:

i.STX is a fully integrated global media company that specializes in the production, marketing and distribution of talent- driven motion pictures, television and multimedia content.

ii.It has an indirect presence in India by licensing certain films to Indian distributors.
Headquarters– California, United States
Chairman and CEO– Robert Simonds
About Macro:
i.Marco is an investment holding company which is organized and existing under the laws of the British Virgin Islands.

ii.It is controlled by HonyCapital, an investment management firm.
CEO & Founder- Charles King
World's No.1 Women Squash Player Raneem El Welily of Egypt Retired;India's Joshna Chinappa ranked 10th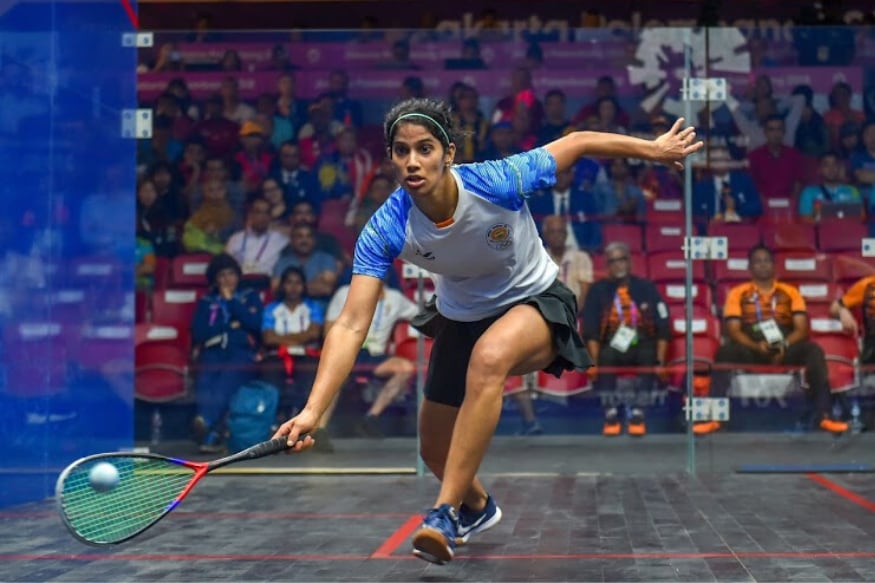 On 25th June 2020, Raneem El Welily, the 31 year old Egyptian Squash player and world's top ranking(No.1) Women Squash Player announced her retirement ending her 18 year sports career. Nouran Gohar of Egypt claims the No.1 ranking after the retirement of Welily.
Raneem El Welily became the top ranking squash player in 2015 and became the 1st Arab woman to secure the world's top ranking in any sport.
Raneem El Welily:
i.She won her first Professional Squash Association(PSA) world championship in 2017 and won the following championship in 2018.
ii.Raneem retained the top position for the past 19 months prior to her retirement.
iii.She was a member of Egypt's WSF Women's World Team Squash Championship winning side in 2008, 2012, 2016 and 2018.
iv.Guinness World Records, awarded Tarek Momen(Husband of Raneem) and Raneem El Welily for being the first married couple to become the squash world champions.
*Tarek Momen won the PSA Men's World Championship 2019-20.
Joshna Chinappa enters World's Top 10 ranking:
i.Joshna Chinappa, 33 year old Indian Squash player ranked 10th in the latest PSA World Women's Ranking 2020.She entered the top 10 of the PSA world ranking following the retirement of Raneem.
ii.She first entered the top 10 list in 2016 second to Dipika Pallikal, the other Indian woman squash player to enter the top 10 ranking.
Note:
Saurav Ghosal, India's top male squash player, remains in the 13th position in the latest Professional Squash Association (PSA) ranking.
Top 3 PSA Men & Women World Rankings 2020(As on July):
| | | |
| --- | --- | --- |
| Rank | Men's Player | Women's Player |
| 1 | Mohamed Elshorbagy (Egypt) | Nouran Gohar (Egypt) |
| 2 | Ali Farag (Egypt) | Nour El Sherbini (Egypt) |
| 3 | Karim Abdel Gawad (Egypt) | Camille Serme (France) |
About Egypt:
President– Abdel Fattah el-Sisi
Prime Minister– Mostafa Madbouly
Capital– Cairo
Currency– Egyptian Pound
Ivory Coast PM, Presidential Candidate Amadou Gon Coulibaly Passed Away
Prime Minister Amadou Gon Coulibaly (61), the Presidential election candidate of Ivory Coast's ruling party, died on 8 July 2020 at Abidjan, Ivory Coast within a few days after returning from two months of treatment in France.
About Amadou Gon Coulibaly:
He was born in Abidjan, Ivory Coast.
He has been the Prime Minister of Ivory Coast since 2017.
Various Posts Held:
He had earlier served as the presidency's secretary general under President Alassane Ouattara from 2011 to 2017.
From 2017, Coulibaly was an ex officio member of the board of governors of the International Monetary Fund.
Political Career:
Ouattara's Rally of the Republicans Party has been in power since the post-election violence a decade ago.
Amadou Gon Coulibaly is a presidential candidate in the upcoming election as President Alassane Ouattara has to step down after his second term of Presidency.
He attended a ministerial meeting at the presidential palace in Abidjan on 8 July, and later fell ill.
About Ivory Coast (Côte d'Ivoire):
Capital: Yamoussoukro
President: Alassane Ouattara
Currency: West African CFA franc
Veteran Actor-Comedian Jagdeep passed away at 81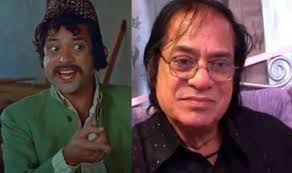 Veteran Bollywood actor-comedianJagdeep passed away at 81 in his Bandra residence, Mumbai. His real name is Syed Ishtiaq Ahmed Jafri. He is recognised for his role as Soorma Bhopali in the film "Sholay" and for his expression 'khambha ukhadke'. He was born on March 29, 1939 in Datia, Madhya Pradesh(MP).
Gist about Jadeep
Debut- Jagdeep debuted in cinema as a child artist in Afsana(1951), which is also the directorial debut of filmmaker B.R. Chopra.
Well known– He is famous for his comic timing in films.
Total films- In his career span he has worked in more than 400 films which include, 'Ab Dilli Door Nahin', K. A. Abbas's 'Munna', Guru Dutt's 'Aar Paar', Bimal Roy's 'Do Bigha Zamin' and AVM's 'Hum Panchi Ek Dal Ke' among others.
Memorable roles- His memorable roles include Purana Mandir(1984) and in Andaz Apna Apna(1994) as Salman Khan's father and Subedar Ramaiyah in China Gate (1998), among others.
Direction- He directed Soorma Bhopali(1988), which is based on his own character from Sholay.
Last film- He was last seen in the film "Masti Nahi Sasti"(2017).
Awards– LifeTime Achievement Award in the International Indian Film Academy(2019) for Outstanding Contribution to Indian Cinema.
About MP:
Capital– Bhopal
Governor– Lalji Tandon (On June 28, 2020 Anadiben Patel was given additional charge as of Madhya Pradesh due to the absence of Lal Ji Tandon).
Chief Minister– Shivraj Singh Chouhan
Rajasthan Launches "Pure for Sure" Week Long Campaign to Ensure Purity of Dairy Products – July 8 – 14
On 8th July 2020, Raghu Sharma, Health minister of Rajasthan launched the week long champaign "Pure for Sure" from 8th July 2020 to 14th July 2020 – to ensure the purity of the milk and dairy products.
Pure for Sure:
i.The Food safety offices are provided with the equipment and facilities required to test the samples.
ii.The divisional level food testing laboratory will be used for this campaign.
iii.The food safety offices will upload the results and the information related to the samples on the FSSAI app and the officers are directed to update the campaign report to the headquarters on a daily basis.
iv.The actions will be taken according to the rules when the sample fails the tests.
About FSSAI:
Chairperson– Rita Teaotia
CEO– Arun Singhal
Executive Director– Rajeev kumar Jain
Headquarters– New Delhi