Kerala tops literacy rate chart with 96.2%; Andhra Pradesh worst performer at 66.4%: NSO
In accordance with the report on "Household Social Consumption: Education in India as part of 75th round of National Sample Survey(NSS) – from July 2017 to June 2018′′ conducted by National Statistical Office (NSO), Ministry of Statistics and Programme Implementation (MoSPI), Kerala again emerged as the most literate state in the country with 96.2% literacy followed by Delhi (88.7%), Uttarakhand ( 87.6%), Himachal Pradesh (86.6%) and Assam (85.9%).
• On the other hand, Andhra Pradesh (AP) is the worst performer at 66.4% followed by Rajasthan at 69.7%, Bihar (70.9%), Telangana (72.8%), Uttar Pradesh (73%) and Madhya Pradesh (73.7%).
• The survey provided state-wise detail of literacy rate among the persons aged seven years and above.
• The overall literacy rate in India is pegged at 77.7% where rural areas have 73.5% literacy rate and urban areas has 87.7%.
• Literacy rate: Literacy rate is defined as the percentage of literate persons among persons of age 7 years and above.
Objective :- to create the participation of persons aged 3 to 35 years in the education system, creating indicators of the expenditure incurred on the education of household members and various indicators of those who are not currently attending education. This survey enclosed with both qualitative and quantitative aspects related to educational fulfilment of the household
members.
• Qualitative aspects included literacy, educational level attained, type of institution, nature of institution,current attendance/enrolment, free education, reason for never enrolled/ever enrolled butcurrently not attending, etc.
• Quantitative aspects, information was collected on expenditure incurred on education of the household members by the household itself, by other households or by any institutions/organizations other than Government.
Key Points:
-At national level, the male literacy rate is higher at 84.7% compared to 70.3% among women.
-Also, the male literacy rate is higher than the female literacy rate among all states.
• In Kerala, the male literacy rate is 97.4% compared to 95.2% among females and in Delhi stood 93.7% higher than 82.4% among females.
• In the worst performing states, there was a considerable gap in male and female literacy rate like in AP the male literacy rate is 73.4%, and female literacy rate is 59.5%.
• In Rajasthan, the gap is even wider as male literacy rate stood at 80.8% compared to 57.6% of females and in Bihar the male literacy rate was 79.7% compared to 60.5% of females.
-The report also revealed that nearly 4% of rural households and 23% of urban households possessed computers.
-Among persons aged 15-29 years, nearly 24% in rural areas and 56% in urban areas were able to operate a computer.
Click Here for Official Report
About NSO 75th round (July 2017-June 2018) Survey:
NSO 75th round was conducted during 1st July 2017- 30th June 2018 under which 9 items were covered for broad coverage of information. The survey covers whole of the Indian Union except the villages in Andaman and Nicobar Islands which are difficult to access.
• This survey covered 1,13,757 households (64,519 in rural areas and 49,238 in urban areas) and enumerated 5,13,366 persons (3,05,904 in rural areas and 2,07,462 in urban areas). A total number of persons of age 3 to 35 years surveyed was 2,86,456 (1,73,397 in rural areas and 1,13,059 in urban areas).
• The Survey Design and Research Division (SDRD) of NSO undertook the development of the survey methodology and the field work is carried out by Field Operations Divisions (FOD) and the data processing and tabulation work was done by Data Quality and Assurance Division (DQAD).
Recent Related News:
In accordance with the annual Periodic Labour Force Survey (PLFS) for [July 2018 – June 2019] of NSO, India's unemployment rate fell between July 2018 and June 2019 to 5.8% from 6.1% during the same period of 2017-18 while the Indian economy grew 6.1% in 2018-19, slower than the 7% expansion recorded the year before.
About Ministry of Statistics and Programme Implementation (MoSPI)
Minister of State (Independent Charge)– Rao Inderjit Singh
Secretary– Pravin Srivastava
Director General (NSS)– Vijay Kumar
STEPapp Partnered with MoTA to Implement Gamified Learning App in Tribal Schools

Eduisfun Technologies Private Limited's STEPapp (Student Talent Enhancement Program Application) received an order from the Ministry of Tribal Affairs(MoTA) to implement its gamified learning application in the tribal schools across India and to benefit the tribal students and to empower them with quality education.
This is the first time for a government institution to tie up with an Indian EdTech startup on a monetised project.
STEPapp:
i.STEPapp, a gamified learning solution which provides conceptual clarity in mathematics and science to the students and makes learning fun and enjoyable.
ii.The application provides content in English language.
iii.This will improve the performance of the students in both school exams and competitive exams.
Objective:
To use technology and gamification and provide universal access to qualify education for every child in India.
Features:
i.The features of the application include simplified testing methodology, measurable learning outcomes, self-paced learning.
ii.The concepts in the application were created by more than 400 IITians and Doctors.
iii.This will enable the schools to measure the learning outcomes of the students with a dashboard.
iv.This initiative will benefit around 1.5 lakh students of class 1 to 12 across India.
Implementation:
i.This application provides online learning solutions to the tribal kids and empowered the Eklavya Model Residential Schools (EMRS) and teachers.
ii.As of 31st August 2020, the application has been implemented in around 242 schools across 21 States benefiting around 35167 registered students.
Recent Related News:
i.As a part of Atal Tinkering Lab (ATL) initiative of Atal Innovation Mission (AIM), NITI (National Institution for Transforming India) Aayog has launched pan India "ATL App Development Module", a free online course for school students and teachers on the lines of the Prime Minister (PM) Narendra Modi's vision of AtmaNirbhar Bharat.
ii.Union Human Resource Development Minister Ramesh Pokhriyal Nishank launched an Artificial Intelligence(AI)- powered mobile app called the 'National Test Abhyas'. The app is developed by the National Testing Agency(NTA) to enable candidates to take mock tests for upcoming exams such as Joint Entrance.
About STEPapp (Student Talent Enhancement Program Application):
Founder & CEO– Praveen Tyagi
Headquarters– Maharashtra
CSIR-CMERI and NISE Signed MoU Virtually to Strengthen Solar Energy Sector Across India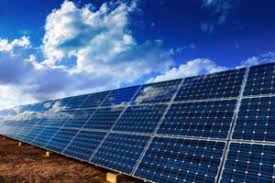 In order to strengthen the solar energy sector across the nation, Council of Scientific & Industrial Research (CSIR)- Central Mechanical Engineering Research Institute (CMERI) and National Institute of Solar Energy (NISE), an autonomous institute under the Ministry of New and Renewable Energy, Government of India, has signed a Memorandum of Understanding (MoU) virtually for 'Strategic Association'.
• The MoU comes after the successful development of the World's largest Solar Tree of 11.5 kWp(kilowatts peak) by CSIR-CMERI.
Key People
MoU was signed by Prof. (Dr.) Harish Hirani, Director of CSIR-CMERI, Durgapur and Dr. Arun Kumar Tripathy, Director-General of NISE.
Gist about the MoU
MoU was signed with a view to enhance resource sharing and coordination between the NISE and CSIR-CMERI and for the effective use of national resources, eradicating the duplicity of additional capital investment for the same resource.
MoU intends to Achieve the Following Objectives:
i.To conduct joint field studies for diverse solar technologies.
ii.To conduct Skill development for stakeholders including developing contents.
• These programs include the following: grid-connected solar rooftop systems, solar power plants (including their O&M), decentralized Solar Energy systems, entrepreneurship development, and techno-financial appraisal of Renewable Energy projects.
iii.To implement policy and regulatory studies that deals with grid integration, recycling and disposal of solar panels among others.
iv.To collaborate with International Level Research Institutions in order to undertake research work in India.
v.Work collaboratively, to enhance and expand the capacity, capability, facility and infrastructure through resource mobilization and aligning the capacity building.
CSIR-CMERI
i.CSIR-CMERI has proficiency in designing and developing solar artifacts of various capacities for multifaceted uses.
ii.It also expertise in the area of Solar Converter and Conditioning unit & Isolated Minigrid, which will also help this collaboration. Currently the CSIR-CMERI is working on the development of Solar Energy based cooking system, that helps to create an energy reliant and carbon-neutral India and improves the livelihood of the rural sector in India
National Institute of Solar Energy (NISE)
A centre of Ministry of New and Renewable Energy, Government of India, is engaged in Solar PV/Thermal R&D, Testing, Demonstration Projects, Skill Development, Consultancy, Innovation and Incubation etc. The Institute is equipped with advance equipment to carry out testing and certification of different Solar PV/Thermal gadgets.
Recent Related News:
i.The Vice Admiral Anil Kumar Chawal, Flag Officer Commanding-in-chief, Southern Naval Command (SNC), virtually employed the 3 MegaWatt (MW) largest Solar Power Plant at the Indian Naval Academy, Ezhimala, Kerala.
ii.Ladakh's Director of Animal, Sheep Husbandry and Fisheries Mohammad Raza inaugurated the 1st Solar Lift Irrigation Plant of Kargil with five kilowatt(KW) Solar Plant and 3 Horsepower(HP) Submersible Pump(installed by Kargil Renewable Energy Agency- KREDA) at Yak Breeding Farm, Bodh Kharboo.
About Central Mechanical Engineering Research Institute(CMERI):
Headquarters– Durgapur, West Bengal
Director– Prof. (Dr.) Harish Hirani
About National Institute of Solar Energy (NISE):
Director-General– Arun Kumar Tripathy
Headquarters– Gurugram, Haryana
NITI Aayog constitutes Multidimensional Poverty Index Coordination Committee (MPICC) to be chaired by Ms Sanyukta Samaddar
As the nodal agency for Multidimensional Poverty Index Coordination Committee (MPICC), NITI Aayog constituted a Multidimensional Poverty Index Coordination Committee (MPICC) which will be chaired by Ms Sanyukta Samaddar, Adviser (Sustainable Development Goals).
Multidimensional Poverty Index Coordination Committee (MPICC):
i.It has members from Ministry of Power, Women & Child Development, Telecommunication, Ministry of Statistics & Programme Implementation, Rural Development, Petroleum & Natural Gas, Food & Public Distribution, Drinking Water & Sanitation, Education, Housing & Urban Affairs, Health & Family Welfare, and Financial Services.
ii.These Ministries have been mapped to the ten parameters of the Global Multidimensional Poverty Index (MPI). Experts from Oxford Poverty and Human Development Initiative (OPHI) and United Nations Development Programme (UNDP) are onboard for technical expertise.
iii.The inaugural meeting of the MPICC was held on 2 September 2020. The preparations of a MPI Parameter Dashboard to rank States and UTs, and a State Reform Action Plan (SRAP) are at an advanced stage of development.
iv.Global MPI is part of Government of India's decision to monitor the performance of the country in 29 select Global Indices. The objective of the "Global Indices to Drive Reforms and Growth (GIRG)" exercise is to fulfil the need to measure and monitor India's performance on various important social and economic parameters and enable the utilisation of these Indices as tools for self-improvement, bring about reforms in policies, while improving last-mile implementation of government schemes.
India Ranks 62nd in Global MPI:
i.According to Global MPI, India is 62nd among 107 countries with an MPI score of 0.123 and 27.91% headcount ratio based on National Family Health Survey (NFHS) 4 (2015/16) data.
ii.India's neighbours like Sri Lanka (25th), Bhutan (68th), Nepal (65th), Bangladesh (58th), China (30th), Myanmar (69th) and Pakistan (73rd) are ranked in this index.
iii.The latest NFHS 5 (2019/2020) has been passed due to Pandemic. India is set to see remarkable national improvement in the survey brought about by focused schemes and interventions especially in sanitation, cooking fuel, housing, drinking water and electricity.
Global MPI 2020:
i.The report is computed by giving scores to each surveyed household based on 10 parameters. They are Nutrition, Child Mortality, Years of Schooling, School Attendance, Cooking Fuel, Sanitation, Drinking Water, Electricity, Housing and Household Assets.
ii.It utilises the NFHS, which is conducted under the Ministry of Health and Family Welfare (MoHFW) and International Institute for Population Sciences (IIPS).
Global Multidimensional Poverty Index (MPI):
i.It is an international measure of multidimensional poverty covering 107 developing countries.
ii.It was first developed in 2010 by OPHI and UNDP for UNDP's Human Development Reports.
iii.The Global MPI reports are released at the High-Level Political Forum (HLPF) on Sustainable Development of the United Nations in July, every year.
Recent Related News:
i.India became a founding member of the United Nation(UN)'s 'Alliance for Poverty eradication' launched by Tijjani Muhammad-Bande, President of the 74th United Nation's General Assembly(UNGA).
ii.NITI Aayog's Atal Innovation Mission (AIM), has launched AIM iCREST – an Incubator Capabilities enhancement program for a Robust Ecosystem focused on creating high performing Startups in collaboration with Bill & Melinda Gates Foundation and Wadhwani Foundation.
About NITI Aayog:
Chief Executive Officer (CEO) – Amitabh Kant
Headquarters – New Delhi
Prime Minister Modi E-Inaugurates Patrika Gate in Jaipur
On 8th September 2020, Prime Minister Narendra Modi inaugurated the Patrika Gate in Jaipur, Rajasthan over a virtual platform. The Patrika Gate was built by the Patrika group of Newspapers on the Jawaharlal Nehru Marg in Jaipur.
He also launched 2 books Samvad Upanishad and Akshar Yatra, authored by Gulab Kothari, Editor in Chief of Rajasthan Patrika Group and Chairman of Patrika Group of Newspaper.
Key People:
Ashok Gehlot, Chief Minister of Rajasthan and Governor Kalraj Mishra were also present during the inauguration.
Patrika Gate:
i.The Patrika Gate is a memorial that reflects the cultural heritage and architectural style of Rajasthan.
ii.This memorial is an attempt to integrate the art, craft and cultural heritage of Rajasthan in one structure.
iii.The design of the patrika gate incorporates the culture lifestyle and architecture of all the parts of Rajasthan from
Sriganganagar to Banswara and from Jaisalmer to Bharatpur
Note:
The Patrika gate is the southern gate of Jaipur.
KC Kulish International Award for Excellence in Journalism:
The Patrika Group established the International Award for Excellence in Journalism in 2007 in honour of Karpoor Chandra Kulish, the founder of Rajasthan Patrika. The award is presented to recognise the efforts of the team of journalists working in daily newspapers across the globe.
Recent Related News:
i.Rajasthan Cabinet has approved 'One-Stop Shop' Scheme– OSS (earlier known as single window clearance system) to fast track investment and capacity expansion proposals by facilitating time-bound approvals and clearances. This will help revive industries in the midst of the COVID-19 pandemic.
ii.Rajasthan Chief Minister(CM) Ashok Gehlot launched the Online Shramik Employment Exchange, 'Raj Kaushal Portal' developed by the department of Information and Technology(IT) and Rajasthan Skill & Livelihoods Development Corporation(RSLDC) through video conference.
About Rajasthan:
UNESCO sites– The Jantar Mantar, Hill Forts of Rajasthan
Tiger Reserve- Sariska Tiger Reserve, Ranthambore Tiger Reserve, Mukundara Hills Tiger Reserve.
US-India-Israel summit held virtually; Decision taken for Trilateral Collaboration on 5G Tech
On September 3, 2020, the virtual US (United States)-India-Israel summit was held to focus on trilateral partnerships in the strategic, technology and development arenas. There it was decided that these trio nations will collaborate in 5G technology. The keynote address during the summit was provided by Ms. Bonnie Glick, Deputy Administrator USAID (United States Agency for International Development). The summit was also addressed by Israeli Ambassador to India Ron Malka and his counterpart Sanjeev Singla.
• This trilateral summit was initiated by Prime Minister Narendra Modi during his historic visit to Israel three years ago in July 2017, community leaders on the basis of tech-triangle (Silicon Valley-Tel Aviv and Bangalore) concept which was presented by M R (Madhavan) Rangaswami to PM Modi.
• Notably, Silicon Valley (US), Bengaluru (Karnataka, India) and Tel Aviv (Israel) are leading innovative technology hubs.
India-Israel Relations:
Israel is the 3rd largest defence supplier to India. It accounts to 40% of defence exports of Israel including Barack missiles, powerful Phalcon radar on Airborne Warning and Control System (AWACS).
India-US Relations:
India and US have developed strong defence ties in the recent years. In 2018, India became the third country to receive clearance in purchasing license-free space and defence technology under Strategic Trade Authorisation.
• There is Defence Technology Trade Initiative (DTTI) between both nations to ease technology transfer and to explore possibilities in co-development.
• India and the United States also signed COMCASA (Communications Compatibility and Security Agreement) allowing both nations to share encrypted communication equipment.
• US designated India as STA-1. STA is Strategic Trade Authorization that allows country to buy advanced cutting edge technology from the US.
Recent Related News:
Experts from India and Israel have collaborated to develop rapid testing for COVID-19 in under 30 seconds by merging the technological expertise of Israel with Indian development and production capabilities. They have started to conduct trials at a special testing site at Dr Ram Manohar Lohiya (RML) Hospital on a large sample of patients for 4 different kinds of technologies namely, Voice test, Breath analyser test, Isothermal testing and Polyamino acid testing.
About Israel:
Capital– Jerusalem
Currency– Israeli Shekel
About United States Agency for International Development (USAID):
Acting Administrator– John Barsa
Headquarter– Washington, D.C., United States (US)
Himachal Pradesh, World Bank Sign $82 million Loan Deal for HP State Roads Transformation Project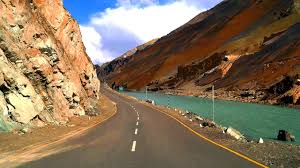 On September 7, 2020 The State Government of Himachal Pradesh (HP) and World Bank signed a $82 million (approximately Rs. 600 Crores) loan deal to strengthen its transport and road safety institutions by improving the condition, safety, resilience, and engineering standards of the state's road network.
The loan from the International Bank for Reconstruction and Development (IBRD), has a final maturity of 15 years including a grace period of five years.
Signing Authorities:
The Loan Deal was signed by Sameer Kumar Khare, Additional Secretary, Department of Economic Affairs, Ministry of Finance on behalf of Government of India, Jagdish Chander Sharma, Principal Secretary to Chief Minister and Public Works Department, on behalf of Government of HP, and Junaid Ahmad, Country Director, India on behalf of the World Bank.
Objective:
The Agreement will help the state develop reliable, resilient and safe roads which are crucial for the economic development of the state. It will also enhance the state's ability to identify, analyze, develop and prioritize critical road safety measures that benefit all road users.
Key Points:
i.'Safe Systems' approach to be adopted in selected districts and heavily trafficked corridors.
ii.Under the agreement, the State Highway Patrol will be trained and equipped with surveillance gear.
iii.Emergency response system to be established to help connect accident sites with dedicated hospitals for post- crash care and data collection.
iv.Measures such as creating an emergency response crew, upgrading drainage structures and protecting landslide prone areas to help build resilient road infrastructure.
v.Himachal Pradesh State Roads Transformation Project will finance initiatives to build climate and disaster resilient roads, improve road safety along tourism corridors in Himachal, enhance logistics along fruit belts and support the government's initiative to create a corporate entity responsible for ensuring well-performing roads.
vi.Himachal Pradesh has the potential to produce high-value horticultural products.This project will support the Government of Himachal Pradesh to provide greater opportunity to smallholder farmers access domestic and international agricultural markets, increase jobs and farmers' incomes.
Women's Self-Help Groups (SHGs):
A third of the maintenance contracts under the project will be awarded to women-led Self-Help Groups (SHGs).
Environmental Forces:
i.HP often faces landslides and flash floods that affect its road connectivity.
ii.Events such as Cloud bursts, extreme river flows and flooding are causing landslides and erosion of embankments and loss of roads or bridges are set to increase over the next few decades due to climate change.
iii.In order to address these issues, and to protect against landslides and floods, the project will implement engineering solutions that are plant and natural-based and control vehicular emission to address the climate risks.
iv.The state has no Early Warning System (EWS), landslides cause fatal accidents, during snow and rainy season, transportation of agricultural products and tourists, so the services are either terminated or delivered at a high cost.
Recent Related News:
i.Board of executives of the World Bank (WB) approved loan of $ 500 million (about Rs 3,700 crore) under 'Strengthening Teaching-Learning and Results for States Program (STARS)'project to improve the quality and governance of school education across six states (Himachal Pradesh, Kerala, Madhya Pradesh, Maharashtra, Odisha, and Rajasthan) in India.
ii.World Bank named former Bear Stearns executive Carmen Reinhart as its new Vice President (VP) and chief economist..
About World Bank:
President – David Malpass
Headquarters – Washington D.C (United States of America)
About Himachal Pradesh:
Chief Minister – Jai Ram Thakur
UNESCO Heritage Site – The Great Himalayan National Park, Kalka Shimla Railway Line.
Bank of India launched "Signature Visa Debit Card" for High Net Worth
On the occasion of Bank of India (BoI)'s 115th Foundation Day, BOI has launched an international contactless debit card , "Signature Visa Debit Card" for high net worth individuals who are maintaining an average quarterly balance of Rs 10 lakhs and above.
Atanu Kumar Das, Managing Director(MD) & Chief Executive Officer(CEO) of BOI virtually inaugurated new buildings of Rural Self Employment Training Institutes (RSETI) at Barabanki, Lucknow(Uttar Pradesh) and Giridih (Jharkhand).
Features of Signature Visa Debit Card
Spending Limit- Upto Rs 5 lakhs on Point of Sale(POS) & Electronic(e)-commerce and Rs 1 lakh on Automated Teller Machine(ATM)
Insurance– It will provide Insurance against fraudulent transactions
Complimentary lounge access & Offers– It provides complimentary lounge access (2 per quarter) and offers on travel, retail, dining, etc.
Availability– It will be available in metal and plastic variants.
Additional Info
The bank highlighted the need to maximise the credit linkages through RSETI for achieving the goal of Atmanirbhar Bharat.
Recent Related News:
i.Federal Bank has partnered with Fiserv, Inc. to enable the digitization of it's end-to-end card issuance and processing cycle to support the launch of the Federal Bank credit card, their 1st Independent Credit Card. The Federal bank will also outsource associated operational processes to Fiserv.
ii.Aditya Puri, Managing Director of HDFC Bank, launched digitally the 1st of its kind card, 'Shaurya KGC(Kisan Gold Credit) Card', a tri color themed card for Indian armed forces personnel, i.e, Army, Navy, Air force and Para military forces and their families. It will benefit over 45 lakh users.
About Bank of India(BOI):
HeadQuarters– Mumbai, Maharashtra
Managing Director(MD) & Chief Executive Officer(CEO)– Atanu Kumar Das
Tagline– Relationship Beyond Banking