Harsh Vardhan presided the signing of MoU between CSIR and FSSAI for Collaborative Research and Information Dissemination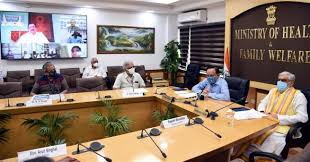 On August 7, 2020, an agreement was signed between Council of Scientific and Industrial Research (CSIR) and Food Safety and Standards Authority of India (FSSAI) for collaborative research and information dissemination in the area of food and nutrition, during a ceremony which was presided Health Minister Harsh Vardhan.
The collaboration between these two premier institutions of India will contribute in fulfilling the vision of New Food System 2050.
The two organisations will also work towards strengthening the quality assurance of laboratory networks across the country.
About New Food System 2050:
New Food System 2050 will have an enhanced focus on climate-friendly food production systems, conservation of land and water resources, reduction in food loss and food wastage across the value chain, increase in small scale production units for self-sustaining local economies, use of environment-friendly packaging alternatives, and repurposing of waste.
Recent Related News:
The 2nd State Food Safety Index (SFSI) for 2019-20 of Food Safety and Standards Authority of India (FSSAI) has been topped by Gujarat among larger states and by Goa among smaller states. It was announced during a webinar conducted on the occasion of "World Food Safety Day" on June 7, 2020 on the theme "Food Safety is everyone's business".
About Food Safety and Standards Authority of India (FSSAI):
It is a body established under the Ministry of Health & Family Welfare
Chairperson– Ms Rita Teaotia
Chief Executive Officer (CEO) – Arun Singhal
Chatbot– Food Funda
Headquarter– New Delhi
About Council of Scientific and Industrial Research (CSIR):
It is a body under the Ministry of Science and Technology
Director General– Dr. Shekhar C. Mande
Headquarter– New Delhi
Ramesh Pokhriyal Inaugurates Two Day Global Conference on Reimagining and Transforming the University Organised by O.P. Jindal Global University
Ramesh Pokhriyal 'Nishank', Union Minister for Education inaugurated the global conference on "Reimagining and Transforming the University: Confluence of Ideas during and Beyond the COVID-19 Disruption" hosted by O.P. Jindal Global University (JGU) and International Institute for Higher Education Research and Capacity Building (IIHEd) on 6th and 7th August 2020.
The conference was presented in partnership with Association of Commonwealth Universities (ACU), Association of Indian Universities (AIU), Coimbra Group of Brazilian Universities, Laspau (A Harvard University affiliated network), the STAR Scholars Network, Qatar Foundation.
Theme of the Conference:
i.Around 20 themes were discussed across the sessions which were designed to understand the required transformation in the universities.
ii.The themes includes
The Future of Universities in Asia
Women's Leadership at the University
The Future of Internationalization: Implications for India
Digital Transformation of Higher Education, Diversity, Inclusion
Social Justice as the University Mission
Educational Leadership, Institutional Resilience and Innovative Initiatives
Conference:
i.The conference provided a platform to discuss to reimagine and transform the idea of university that will impact the lives of the students, academics and nations all across the globe.
ii.The conference provided opportunities for India to interact with the accomplished and experienced speakers from leading universities around the world.
iii.This conference was concluded with a Valedictory Session with Founder's Day Lecture by Professor Richard Levin, President Emeritus, Yale University to honour Shri O.P. Jindal.
Recent Related News:
i.A 3-day long 11th National Krishi Vigyan Kendra (KVK) Conference -2020 based on the theme 'Empowering Youth for Technology Led Farming' was held in New Delhi. It was inaugurated by Union Minister for Agriculture & Farmers' Welfare, Rural Development & Panchayati Raj, Shri Narendra Singh Tomar.
ii.The International Conference on Nano Science and Technology 2020 (ICONSAT) was held at Biswa Bangla Conventional Centre, Kolkata. The event was supported by the Department of Science and Technology (DST) & organized by S.N. Bose National Centre for Basic Sciences, Kolkata.
About Ministry of Education:
Union Minister– Ramesh Pokhriyal 'Nishank'
Minister of State– Sanjay Dhotre
IBBI amends the Insolvency and Bankruptcy Board of India (Voluntary Liquidation Process) Regulations, 2017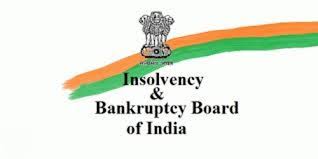 In exercise of the powers conferred by clause (t) of sub-section (1) of section 196 read with section 240 of the Insolvency and Bankruptcy Code, 2016 (31 of 2016), the Insolvency and
Bankruptcy Board of India has amended the Insolvency and Bankruptcy Board of India (Voluntary Liquidation Process) Regulations, 2017 by Insolvency and Bankruptcy Board of India (Voluntary Liquidation Process) (Second Amendment) Regulations, 2020.
What does this amendment say?
As per the amendment, for initiating voluntary liquidation process the corporate person may replace the liquidator by appointing another insolvency professional as liquidator by a resolution of members or partners, or contributories, as the case may be.
Earlier, to conduct the voluntary liquidation process the corporate person appoints an insolvency professional. However, there can be situations which may require the appointment of another resolution professional as the liquidator. Hence this amendment has been made.
Recent Related News:
On June 12, 2020, In pursuance of regulation 3 of the Insolvency and Bankruptcy Board of India (IBBI) advisory committee regulation 2017, the IBBI board has restructured an advisory committee on Corporate Insolvency Resolution and Liquidation process by including four new members. The new 14 member committee will be chaired by Uday Kotak, the Executive Vice Chairman and Managing Director of Kotak Mahindra Bank.
About IBBI:
It is the regulator for overseeing insolvency proceedings and entities like Insolvency Professional Agencies (IPA), Insolvency Professionals (IP) and Information Utilities (IU) in India.
Chairperson– MS Sahoo
Headquarter– New Delhi
SEBI revised IFSC guidelines, 2015' eligibility, shareholding limit for clearing corp at IFSC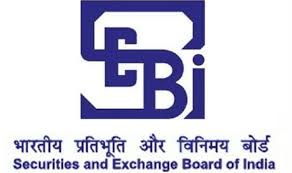 On August 7, 2020, the Securities and Exchange Board of India (SEBI) amended the clause 4 (2) of SEBI international financial services centre (IFSC) guidelines, 2015 pertaining to eligibility criteria and shareholding limit for clearing corporations that wish to operate in such centres.
Under the norms, any Indian recognised stock exchange or clearing corporation, or, any recognised stock exchange or clearing corporation of a foreign jurisdiction, will form a subsidiary to provide the services of a clearing corporation in IFSC wherein at least 51% stake is held by such exchange or clearing corporation.
The remaining share capital may be acquired or held by any other person. Besides, such a person will not at any time, acquire or hold more than 5% stake in a clearing corporation in IFSC, subject to applicable laws.
Any other stock exchange, depository, bank, insurance company of Indian or foreign jurisdiction have been allowed to acquire 15% stake in such clearing corporation operating in an IFSC.
Public financial institutions may acquire or hold up to 15% of the paid up equity share capital of such clearing corporations with prior approval of the board.
Notably, India's only IFSC is in Gujarat International Finance Tec-City (GIFT) city near Ahmedabad in Gujarat.
Recent Related News:
After exercising the powers conferred under section 30 of the Securities and Exchange Board of India Act, 1992 (15 of 1992), the board of SEBI has amended the regulation 3, in sub-regulation (2) of Securities and Exchange Board of India (Substantial Acquisition of Shares and Takeovers) Regulations, 2011 (SEBI-SAST) to enhance the acquisition limit for promoters of a listed company by Securities and Exchange Board of India (Substantial Acquisition of Shares and Takeovers) (Amendment) Regulations, 2020.
About SEBI:
Chairman– Ajay Tyagi
Headquarter– Mumbai, Maharashtra
IIT-Kharagpur Researchers Bags Gandhian Young Technological Innovation Awards 2020 for Clean Energy Research
Gandhian Young Technological Innovation (GYTI) Awards 2020 is bestowed to a group of researchers from Indian Institutes of Technology(IIT) Kharagpur for developing a mechanism for generating electricity from wet clothes left under sunlight to dry. The work has been published in Nano Letters, a high-impact journal in the field, and the innovation has been patented by them.
The same award was presented separately to another team of the IIT Kharagpur for addressing the problem of energy conservation and thermal management in wearable and flexible electronic devices.
Awardees
i.Prof Suman Chakraborty, Prof Partha Saha and Dr Aditya Bandopadhyay from the Department of Mechanical Engineering for developing Electrical power generation from wet textile.
ii.A team led by Prof Sunando Dasgupta from the Department of Chemical Engineering was awarded for their work on Smart, flexible, and multi-functional thermal and energy management systems for next-generation electronic devices. The group also has been working in collaboration with Purdue University, USA for this purpose.
About GYTI Awards
It was instituted by the Society for Research and Initiatives for Sustainable Technologies and Institution (SRISTI), a voluntary organization.
About IIT Kharagpur:
Director– Virendra Kumar Tewari
Government Forms Panel Under RoDTEP Scheme for Exporters to be Headed by G K Pillai
The Government of India under the Ministry of finance, Department of Revenue has set up a three-member committee headed by Secretary (retired)G.K. Pillai for determination of ceiling rates under Remission of Duties and Taxes on Exported Products (RoDTEP) scheme.
The two other members are Y G Parande, retired Central Board of Indirect Taxes & Customs member and Gautam Ray, retired chief commissioner of custom and central excise.
Remission of Duties and Taxes on Exported Products (RoDTEP) scheme
i.The Remission of Duties and Taxes on Export Products (RoDTEP) scheme aims to reimburse taxes and duties incurred by exporters such as Duty on power charges, Value Added Tax on fuel in transportation, farm sector, captive power generation, mandi tax, stamp duty and central excise duty which are not compensated under any other scheme.
ii.It is a World Trade Organization (WTO) compliant scheme.
Scope of the Committee:
i.The Committee will interact with administrative ministries, export promotion councils, commodity boards, trade bodies and other stakeholders to take their views on fixing the ceiling rates under RoDTEP scheme
ii.The committee in its final report will recommend a ceiling rate of Remission of Duties and Taxes on Export Products (RoDTEP) after taking into account the Direct Taxes & Indirect Taxes levied on the exported products.
The committee will determine the methodology, decide modalities of holding meetings, conduct field visits and study specific production processes and suggest a ceiling rate as part of its report.
The committee will submit its main report to the government within three months from identification and prioritisation of sectors/items by the government.
What is RoDTEP?
Remission of Duties and Taxes on Export Products is a new reimbursement scheme which will replace the existing Merchandise Export from India Scheme(MEIS) scheme for exports of goods from India.
It aims to reimburse the taxes and duties incurred by exporters such as local taxes, coal cess, mandi tax, electricity duties and fuel used for transportation, which are not getting exempted or refunded under any other existing schemes.
The previous Merchandise Export from India Scheme (MEIS) scheme is being phased out as it was found to violate the World Trade Organization rules.
This scheme will incentivise exporters at an estimated cost of Rs. 50,000 crore to the exchequer.
Recent Related News:
i.Union Cabinet approves a new scheme Remission of Duties and Taxes on Export Products (RoDTEP) for enhancing exports to International Markets.
ii.Insurance Regulatory and Development Authority of India (IRDAI) has set up a 9-member panel headed by G Srinivasan to study suitability of Surety Bond issuance by Indian insurers.
About Ministry of Finance:
Union Minister – Nirmala Sitharaman
Minister of State – Anurag Singh Thakur
Union Minister of Textiles, Smriti Irani launches Mobile App & Backend Website for Handloom Mark Scheme
The Union Minister of Textiles and Women & Child Development, Smt Smriti Zubin Irani, launched the Mobile App & Backend Website for Handloom Mark Scheme (HLM) for the weavers on the occasion of 6th National Handloom Day held virtually on 7th August, 2020, organized by the Ministry of Textiles, GoI (Government of India).
Chief Minister of Himachal Pradesh, Shri Jai Ram Thakur joined the virtual board from Kangra, Himachal Pradesh.
Note: Union Minister of Textiles and Women & Child Development, Smriti Zubin Irani served as the Chief Guest and Secretary of Textiles, Shri Ravi Capoor was the Guest of Honour and Development Commissioner (Handlooms) Shri Sanjay Rastogi was also present for the function.
History:
The Union Government of India had declared 7th August as the first National Handloom Day in July 2015, 110 years after the Swadeshi Movement, launched on August 7, 1905.
About the Mobile app:
i.It was developed by the Textile Committee of Mumbai to digitalize the process of Registration
ii.The App has 10 Indian languages and English language which enables the weavers to apply for Handloom Mark registration easily.
iii.This app confirms the originality of the product through QR code (Quick response code) labels affixed on each handloom product.
-launched the "My Handloom" portal for individual weavers
The Union Minister of Textiles and Women & Child Development, Smt Smriti Zubin Irani launched a website portal, 'My Handloom' for the individual weavers and organization on the occasion of the 6th National Handloom Day on 7th August, 2020, virtually.
About the portal My Handloom
i.Various benefits under the handloom schemes like Block Level Clusters, Handloom Marketing Assistance and Awards can be applied through the portal. The portal will be linked to the e-office and DBT portal.
ii.The portal with a single "sign-in" acts as One-stop shop for information on all handloom schemes.
iii.It also provides status updates on applications under the National Handloom Development programme, and schemes like, Mudra Loan Scheme, Weavers' Insurance, Yarn Supply, distribution of looms and accessories, number of training, etc.
iv.An Online Lottery System for the allotment of stalls for various events such as melas, Dilli Haats, etc. has been introduced.
Key Info:
i."India Handloom" brand was launched by the Prime minister, Shri Narendra Modi, GoI in 2015 on the occasion of the 1st National Handloom Day.
ii.Upto 1590 products have been registered under this brand, which has more than 180 product categories.
During the event a virtual fair and a social media campaign has been inaugurated:
Virtual Textile Fair 2020:
The Government is providing virtual fair shop called the Indian Textile Sourcing Fair 2020 on 7, 10 and 11th of August to weavers and handloom producers through a step towards realizing "Atma Nirbhar Bharat"
More than 150 participants from different regions of the country will be participating in the programme.
Social media Campaign:
A two-week social media camping with common hashtag #Vocal4Handmade was planned for Handloom, Handloom Products, information about high-end handloom products of various regions of the country.
Highlights:
i.A presentation was made on Craft Handloom Village, Kullu, being established in association with District Administration, Kullu.
ii.The Chief Minister of Himachal Pradesh, Shri Jai Ram Thakur marked that a scheme One District- One Product will be established to unite the districts and products to set their identity.
Initiative steps:
i.The Ministry of Textiles has taken steps to on-board weavers and their producers on Government e-Marketplace (GeM) to supply their products to the Central Govt. Departments.
ii.Many Producers Companies will be set across the country in the handloom sector to extend the benefits of various handloom schemes to the weavers and workers.
Recent Related News:
i.In order to aware people about the norms to contain the spread of Covid-19 in "Unlock" phase, NITI Aayog in partnership with Bill and Melinda Gates Foundation (BMGF), Centre for Social and Behavioural Change (CSBC) of Ashoka University, Ministry of Health and Family Welfare (MoHFW), and Ministry of Women and Child Development (WCD) launched the behaviour change campaign 'Navigating the New Normal' and its website.
About the Ministry of Textiles:
Headquarters – Udyog Bhawan, New Delhi
Union Minister – Smriti Zubin Irani
Delhi Airport develops 'Air Suvidha' portal for all international arriving passengers across India
Delhi International Airport Limited (DIAL) a GMR Group-led consortium, has developed AIR SUVIDHA, a first-of-its-kind portal allowing international arriving passengers to fill a mandatory self-declaration form and eligible passengers to apply for exemption from compulsory institutional quarantine for coronavirus. It will make passengers' journey more convenient and comfortable in a contactless way as they won't have to fill the physical copies of the forms on arrival.
The online forms have been developed in collaboration with various state governments, Ministry of Civil Aviation, Ministry of Health and Family Welfare (MoHFW) and Ministry of External Affairs (MEA).
Passengers can assess AIR SUVIDHA at website of Delhi Airport 'www.newdelhiairport.in'
Key Points:
-There are total of five categories of passengers who can get exemption from the mandatory seven-day institutional quarantine viz.
Pregnant women
Those who have suffered death in the family
Those suffering from a serious illness
Parents accompanying children below 10 years of age
Those who have COVID-negative certificate from a test done 96 hours prior to the journey.
-Passengers who are allowed the exemption would have to undergo 14-day home quarantine. All other international passengers arriving in India have to follow the usual process of undergoing mandatory seven-days institutional quarantine, at their own cost, followed by seven days of home quarantine.
About Ministry of Health & Family Welfare (MoHFW):
Cabinet Minister– Dr Harsh Vardhan
Minister of State (MoS)– Ashwini Kumar Choubey
About Ministry of External Affairs (MEA):
Union Minister– Dr. Subrahmanyam Jaishankar
Minister of State (MoS)– Vellamvelly Muraleedharan
IIT Guwahati, in collaboration with Imperial College London, develops nanoparticle 'meta-grid'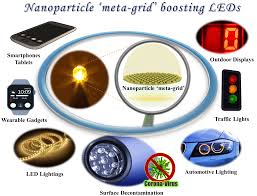 The Indian Institute of Technology (IIT) Guwahati, India, and Imperial College London, United Kingdom, have developed nanoparticles called the 'meta-grid' or 'metamaterial grid' that makes the light-emitting diodes (LED) brighter, energy-efficient and durable.
It was jointly developed by Dr. Debabrata Sikdar, assistant professor at IIT Guwahati along with Prof. Sir John B. Pendry and Prof. Alexei A. Kornyshev from Imperial College London.
NOTE: The findings have been recently published in Light: Science and Application journal of the Nature Publishing Group. The theoretical models, developed by Dr. Sikdar, find out the optimal conditions for the design of the nanoparticle 'meta-grid' layer.
What is Meta – grid?
Meta-grid is a specifically patterned array of nanoparticles acting as metamaterials and it is capable of exhibiting extraordinary optical properties.
Features of the Meta grid:
The nanoparticle 'meta-grid' enhances the light extraction and provides a wider range of optical gadgets.
The 'meta-grid' can be used as drying-mediated self-assembly of nanoparticles made of silver or alternative less-lossy plasmonic materials capped with appropriate ligands, to form free-standing the Sikdar–Premaratne–Cheng 'plasmene' sheets.
These monolayer sheets can be stretched for precise tuning of the plasmene's substrate.
About LED:
i.LEDs are deployed in traffic lights to backlighting for electronic displays, smartphones, large billboards, decorative lightings, water purification, and decontamination of infected surfaces.
ii.An increase in LED light output would reduce energy needs on a large scale, this might help us to put up with the increasing global warming and climate change.
Components LED-chip encapsulation
The LED-chip encapsulation may include: higher refractive index glasses or epoxy materials incorporated with filler powders or nanoparticle-loaded-epoxy or engineered epoxy resins.
These materials make LED chips bulkier or their fabrication becomes more challenging and less economically viable for mass production.
Material and composition of nanoparticles and parameters are: sizes, average interparticle spacing, distance from the surface of the LED chip
These are optimised to achieve the maximum enhancement in light extraction from the LED chip into its encapsulating casing, over any emission spectral range of a typical LED.
Technology involved:
i.The boosting transmission of light generated inside an LED chip or the encapsulate interface has been recently achieved.
ii.This is achieved by reducing the Fresnel reflection loss at the chip or the interface, within a fixed photon escape cone, based on tuning the destructive interference phenomena with help of the 'meta-grid'.
iii.The technique has revealed optimal design parameters for meta-grids to produce greater light output over any narrow or broadband emission spectrum.
Prototype of the embedded meta-grid LED:
i.The prototype device can be modeled within one year which can corroborate theoretical predictions with experiments.
ii.The metallic nanoparticles can be fabricated which are mostly monodisperse and have narrow spread.
iii.The prototype may vary in size, position, flatness of grid, and variation in refractive index due to fabrication error or material defects and these cannot be avoided.
iv.The effects of the 'meta-grid' on the standard commercial LEDs, based on group III–V materials are demonstrated in the developed prototype.
Recent Related News:
i.On June 07,2020, A team of Scientists from the International Advanced Research Centre for Powder Metallurgy and New Materials (ARCI), an autonomous R&D Centre of Department of Science and Technology (DST) has developed a magnetocaloric material (a rare-earth-based material that can be heated or cooled by applying or removing a magnetic field) that can be used in the treatment of cancer.
About Indian Institute of Technology (IIT) Guwaha
Headquarters – Guwahati, Assam, India
Chairman – T.G Sitharam
Motto – Knowledge is Power
About Imperial College London
President – Alice Gast
Headquarters – London, United Kingdom
Motto – Scientific knowledge, the crowning glory and the safeguard of the empire
SII Partnered with Gavi and the Bill & Melinda Gates Foundation to accelerate the manufacture & Delivery of COVID-19 vaccines for India
Serum Institute of India(SII) Private Limited has entered into a new partnership with Gavi, the International Vaccine Alliance and the Bill and Melinda Gates Foundation, to accelerate the process of manufacture and delivery of up to 100 million doses of COVID-19 vaccines for India and other low and middle income countries(LMICs) by 2021 as part of the Gavi COVAX Advance Market Commitment (AMC), a mechanism within the COVAX Facility.
The vaccines will be made available to the 92 countries included in Gavi's COVAX AMC. SII has set a ceiling price of USD 3 per dose.
The Bill & Melinda Gates Foundation, through its strategic investment fund, will provide at-risk funding of USD 150 million to GAVI.
Key Info
i.The funding will be used to support the SII to manufacture potential vaccine candidates from AstraZeneca and Novavax.
ii.The doses will be produced for distribution to India and LMIC if a vaccine or vaccines gains regulatory approval(licensure) and World Health Organization (WHO) prequalification.
iii.AstraZeneca's candidate vaccine, if successful, will be available to 57 Gavi-eligible countries. Novavax's candidate, if successful, will be available to all 92 countries supported by the AMC.
Note– The agreement also provides an option to secure additional doses. Gavi COVAX AMC, which is currently seeking USD 2 billion in initial seed funding, will meet at least part of the cost of procurement for the vaccine doses.
Highlights of the collaboration
The collaboration between Gavi, SII, and the Gates Foundation supports the efforts of the ACT Accelerator's vaccines pillar, also known as COVAX, co-led by Gavi, the Coalition for Epidemic Preparedness Innovations (CEPI) and the WHO, to accelerate the development of COVID-19 vaccines and ensure rapid, global access to them.
Background
The deal is based on a Memorandum of Understanding(MoU) between AstraZeneca and Gavi, announced in June, which will guarantee 300 million doses of AstraZeneca's candidate vaccine to the wider COVAX Facility, to be supplied upon licensure or prequalification
Other Agreement
i.Recently, Novavax has entered a supply and license agreement with SII for the development, distribution, and commercialisation ofNVX-CoV2373, Novavax' COVID-19 vaccine candidate, in low- and middle-income countries (LMIC) and India.
ii.SII had bagged a contract with British drugmaker AstraZeneca to supply one billion doses of Oxford University's potential COVID-19 vaccine for LMICs by the end of 2020
Recent Related News:
i.Centre invokes 'Epidemic Act 1897' and 'Disaster Management Act 2005' to prevent spread of COVID-19; Karnataka, first state to enact 1897 Act
ii.Hindustan Unilever joins hands with UNICEF to launch 'BreakTheChain' campaign against coronavirus
About SII:
Headquarters– Pune,Maharashtra
Chairman and Managing Director– Cyrus S. Poonawalla
CEO– Adar C. Poonawalla
About Gavi:
Headquarters– Switzerland, Washington
Chair– Ngozi Okonjo-Iweala( term will end on 31 December 2020)
Members– 28
ICC Retains India as the Host of 2021 Cricket World Cup & Australia to Host 2020 World Cup in 2022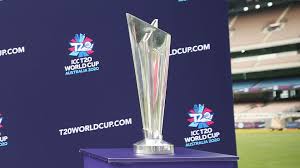 On 7th August 2020, International Cricket Council(ICC) confirmed that India will host the Twenty-20(T20) Cricket World Cup 2021 between October – November 2021 as the Board of Control for Cricket in India(BCCI) retained the hosting rights and Australia will host the 2020 World Cup edition, which was postponed due to the global pandemic in 2022.
India – Cricket World Cup:
i.The finals of the 2021 T20 World Cup will be held on 14th November 2021.
ii.The format of T20 2021 World Cup remains as it was for 2020 and the new qualification process will be adapted for the 2022 edition in Australia.
iii.The 50-over World Cup 2023 will be held in India between October – November 2023 with finals on 26th November 2023.
Women's ODI World Cup:
i.ICC also confirmed that the 2021 Women's One Day International (ODI) World cup in New Zealand scheduled for 6th February – 7th March 2021 has been postponed until February- March 2022 due to COVID-19 pandemic.
ii.The decision was taken by the ICC Business Corporation(IBC), the commercial subsidiary of ICC.
iii.The five teams (India, Australia, England, South Africa, New Zealand) which already qualified for the 2021 event will stand for 2022.
iv.The global qualification event to determine the final three scheduled to be held in Sri Lanka in 2020 is postponed due to global pandemic and will now be held in 2021.
Recent Related News:
i.Australia women's cricket team won the ICC Women's T20 World cup 2020 defeating the Indian women's cricket team by 85 runs. Australia won the title for the 5th time.
ii.Bangladesh's youth team defeated India by three wickets in the final of ICC U19 World Cup 2020. Bangladesh team won the under-19 World Cup title for the first time.
About International Cricket Council(ICC):
Chairman– Imran Khwaja (interim)
CEO– Manu Sawhney
Headquarters– Dubai, UAE
Former MP Nandi Yellaiah died due to COVID-19 at 85 in Telangana
On August 8, 2020 the former Member of Parliament (MP), Nandi Yellaiah had passed away due to COVID – 19 infection at 78 in Telangana. He was born on July 1, 1942, in Hyderabad, Telangana.
About Nandi Yellaiah
i.He was the six-term member of Lok shaba.
ii.He was elected to the 7th, 9th, 10th, 11th Lok sabha from siddipet (s.c) parliamentary constituency.
iii.He was also elected to the 16th Lok Sabha from Nagarkurnool, Telangana succeeding Manda Jagannatham.
iv.He also represented the Rajya Sabha twice until 2014.
About Telangana
Capital – Hyderabad
Chief Minister – K. Chandrashekar Rao
Governor – Tamilisai Soundararajan
78th Anniversary of Quit India Movement – August 08, 2020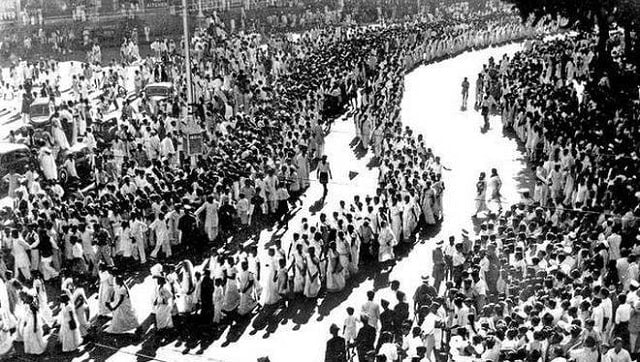 August 08, 2020 is the 78th Anniversary of the Quit India Movement. On this day in 1942, father of the nation Mahatma Gandhi gave the clarion call of 'Do or Die' to all Indians to drive away Britishers from the country.
Key Points:
i.After the failure of Cripps Mission in March 1942, Gandhiji began the Quit India Movement and determined to launch a mass civil disobedience motion.
ii.As a result, Gandhi was imprisoned at Aga Khan Palace, Pune and the All India Congress Committee and the four Provincial Congress Committees were declared unlawful associations under the Criminal Law Amendment Act of 1908
iii.The movement began from Gowalia Tank Maidan in Mumbai.
iv.This day is observed as August Kranti Day every year.
Note – The Quit India Movement helped in uniting the people of India against the British rule.
Meghalaya Cabinet Approves Policy on Reservation of Seats for Women in Village Employment Councils
On 8th August 2020, Conrad Kongkal Sangma, Chief Minister of Meghalaya informed the cabinet's approval for the passage of the "Policy on Reservation of seats for Women in Village Employment Councils(VECs)", the policy of reserving 50% seats for women in the village level community institutions.
This policy ensures the empowerment of Women by establishing a forum for women to exercise their leadership and freedom.
VECs:
i.The VECs are a political organisation established to implement the works of Mahatma Gandhi National Rural Employment Guarantee Act(MGNREGA).
ii.Under MGNREGA, in 2006 VECs were constituted in Every village of the state.
iii.The VECs consist of all male and female heads of every household with a headman as a head of the council.
iv.The available data states that only a few VEC's have female members in chairperson Secretaries positions (112 and 260 respectively).
Policy on Reservation of seats for Women in Village Employment Councils:
Objective:
To address the problems related to gender equality and development issues.
To involve active participation from women.
Features:
i.The Secretary of VECs is reserved for women members in all VEC on a rotation basis. Active adult women community workers with leadership quality can contest for the post.
ii.The Chairperson position is also reserved for women in VECs and if the post of chairperson is not held by traditional heads in any of the VECs, the post will also be on a rotation basis.
Maternal and Infant Mortality rate:
i.The Maternal Mortality Rate(MMR) of Meghalaya is comparatively higher than the national average, the policy aims to encourage women to participate in public health which will bring down the MMR and Infant Mortality Rate (IMR).
Note:The life expectancy of the state is 62.3 years whereas the national average is 68.5 years.
Sustainable development goal 5 on gender equality:
i.With this policy the state government aims to improve its performance to achieve the Sustainable Development goal 5 (SDG-5) on Gender Equality by 2030.
ii.Among the states of India in the SDG 5 ranking, Meghalaya is ranked 25th.
Recent Related News:
i.Meghalaya's Chief Minister(CM) & Finance minister Conrad Kongkal(K) Sangma resented a Rs 17,375 crore budget for the Financial Year(FY)2020-21 in the state assembly with the fiscal deficit of Rs 1,532 crore which is around 3.53 % of the Gross State Domestic Product (GSDP).
ii.The Centre has approved 175 crore rupees for implementation of Jal Jeevan Mission(JJM) in Meghalaya during 2020-21. The allocation has been made on the basis of the Annual Action Plan presented by Meghalaya to National JJM, Ministry of Jal Shakti under which the state has proposed 100% tap connections to all the households by December, 2022.
About Meghalaya:
Chief Minister– Conrad Kongkal Sangma
Governor– Tathagata Roy
Capital– Shillong
Flipkart signs MoU with the U.P. Government under ODOP scheme
On 8th August, 2020 E-commerce platform Flipkart signed a Memorandum of Understanding (MoU) with Uttar Pradesh Government's One District, One Product (ODOP) scheme.
As part of the MoU, artisans, weavers and craftsmen under the One District, One Product (ODOP) scheme will be brought into the 'Flipkart Samarth' initiative.
This partnership will enable the under-served communities to showcase their specialised products and crafts in the e-commerce platform.
Rajneesh Kumar, Chief Corporate Affairs at Flipkart Group & Navneet Sehgal Additional Chief Secretary for Ministry of Micro, Small & Medium Enterprises and Export Promotion were present during the signing of MoU.
Benefits:
i.Flipkart will provide training, dedicated space in Flipkart's fulfilment centres, constant seller support, free cataloguing, marketing, account management, business insights and warehouse support.
ii.The platform will give the artisans, weavers and craftsmen under the ODOP scheme to grow their business online to overcome the social and economic challenges that they face.
About 'Flipart Samarth'
i.On July 2019, Flipkart launched Samarth program to bring India's artisans, weavers and handicraft producers onto e-commerce.
ii.It is associated closely with government bodies, NGOs and livelihood missions to identify and empower rural entrepreneurs, women-led enterprises, differently-abled entrepreneurs, artisans and weavers
About 'One District One Product'
i.One District One Product scheme aims to encourage indigenous, specialized products and crafts of Uttar Pradesh.
ii.Under this programme artisans, production units and associations are promoted by lending loan, establishing common facility centers and providing market assistance.
iii.This scheme is an initiative under Department of MSME & Export Promotion, Uttar Pradesh.
Earlier Deal
Previously, Flipkart had signed an MoU with Uttar Pradesh Khadi and Village Industries Board to benefit weavers and artisans by introducing Khadi fabrics into Flipkart e-commerce platform.
Recent Related News:
i.Uttar Pradesh introduced an MoU Monitoring Mechanism to achieve efficient implementation of investment proposals by guiding interested investors to track the signed Memorandum of Understanding.
ii.Amazon India partners with Eastern Railways to set-up a kiosk at Sealdah railways station in Kolkata, West Bengal.
About Uttar Pradesh
Chief Minister – Yogi Adityanath
Governor – Anandiben Patel
Gujarat Announced New Industrial Policy 2020
On August 7, 2020 Gujarat Government announced the New Industrial Policy 2020 for the State, with an expected average annual outlay of up to Rs 8,000 crore, which is meant to provide incentives to the industries. It aims to provide an estimated Rs 40,000 crore as subsidies to industries in the next 5 years. The new policy is in line with the Atma Nirbhar Bharat Abhiyan. It replaces the Gujarat Industrial Policy 2015.
Under the new policy Gujarat will become the 1st state to "delink incentives from State Goods and Service Tax​(SGST)", where Large industries will be provided up to 12% of fixed capital investment (FCI) to set up manufacturing operations in the state in form of capital subsidy.
Provisions of the New Industrial Policy 2020
Focuses on 15 Thrust areas
The new Industrial policy is divided in 15 thrust areas in core sectors and sunrise sectors as follows:
i.Core sectors– Electrical machinery & equipment, Industrial Machinery & equipment, Auto & Auto Components, Ceramics, Technical Textiles, Agro & Food Processing, Pharmaceuticals & Medical devices, Gems & Jewelry and Chemicals.
ii.Sunrise Sectors– Industry 4.0 manufacturing, Electric Vehicle and its components, Waste management projects, Green Energy including Solar & Wind Equipment and Eco-friendly compostable material for substitutes to traditional plastics.
Note– Irrespective of any sector, the thrust on 100% export oriented units will be given.
Lease out government land to industrialists
The new policy will allow to lease out government land to industrialists on long term lease of up to 50 years at 6% of the market rate.
Relocation incentives
i.It will Provide incentives to private industrial parks and also provide 'relocation incentives' to the units who look to relocate in wake of Covid-19 pandemic, particularly from China.
ii.Relocation incentives- For this purpose the state has already held meetings with Japan, United States, Germany and UK.
MSME
i.The state government for the 1st time will provide the support to upto 65% of the total cost of acquiring foreign patented technologies by Micro, Small and Medium Enterprises(MSMEs). The maximum support will be up to Rs 50 lakh.
ii.The state govt will pay 50 paise more to every unit of solar power bought from MSMEs to encourage MSMEs to use rooftop solar power. The new purchase price stands at Rs 2.25 per unit against Rs 1.75.
iii.The policy will announce capital and interest subsidy for MSMEs
Startups
It increases the seed support from Rs 20 lakh to Rs 30 lakh for startups and also offers increased sustenance allowance and additional fiscal support.
Interest subsidy
It offers subsidy of up to 7% up to Rs 35 lakh per annum for seven years to service sector MSMEs in the areas of financial services, healthcare, audio-visual, and environmental services, among others. The state is preparing a separate Services Sector Policy
Incentives to private developers & Tribal Talukas
i.To set up private industrial parks in the state, the private developer will be provided incentives which will be 25% of fixed capital investment up to Rs 30 crore.
ii.For tribal Talukas, it will support establishing industrial parks at 50% of fixed capital investment up to Rs 30 crore.
Key Info
i.The new policy provides for appointment of relationship managers by the Industrial Extension Bureau (iNDEXTb) that hosts the biannual Vibrant Gujarat summit. These managers are meant to be the single point of contacts for investors.
ii.The state government has still not taken a decision about hosting the summit in January 2021.
Gujarat Industrial Policy 2015
The state govt had extended this policy which expired on December 31, 2019 up to the release of a new policy or December 31, 2020, whichever is earlier.
Recent Related News:
i.Macpower CNC Machines Ltd, a Rajkot (Gujarat) based manufacturer of CNC (Computerized Numerical Control), has made India's 1st indigenous hot air seam sealing machine used to manufacture personal protective equipment (PPE) kits.
ii.Gujarat Govt launched 'Atmanirbhar Gujarat Sahay Yojna' to provide loans to small businessmen.
About Gujarat:
Capital– Gandhinagar
Chief minister– Vijay Rupani
Governor– Acharya Devvrat
DIAT, Pune wins first prize in Smart India Hackathon 2020
Defence Institute of Advanced Technology (DIAT) Pune, an autonomous organization under the Department of Defence Research & Development, DRDO, has won first prize of rupees 1 Lakh for solving problem statement MS331 in the category of software posed by the Madhya Pradesh Government in Smart India Hackathon -SIH(Software) 2020, which is held at Noida Institute of Engineering & Technology (NIET), Uttar Pradesh from August 1 to 3, 2020.
Note: This software edition is organized jointly by the Ministry of Human Resource Development (MHRD)(officially renamed Ministry of Education (MoE)) and All India Council for Technical Education (AICTE).