PM Modi Inaugurates Asia's Largest Solar Power Project – Rewa Solar Project in Madhya Pradesh
Asia's largest solar power project: Rewa Ultra Mega Solar Power Project in Madhya Pradesh is inaugurated by Prime Minister Shri Narendra Modi, through video conferencing.
About Solar Plant:
The 750 MW ultra-solar power plant spread over 1,590 acres.
It comprises three solar generating units of 250MW each located on 500 hectare land inside the 1500 hectare solar plant.
It was developed by Rewa Ultra Mega Solar Limited (RUMSL), a joint venture of MadhyaPradesh Urja Vikas Nigam Limited (MPUVN) and Solar Energy Corporation of India (SECI).
RUMSL has been provided with Rs 138 crore financial assistance by the Centre for the development of the park.
Benefits:
It reduces emission equivalent to 15 lakh tonne of carbon dioxide per year.
It breaks the grid parity barrier.
It is a renewable energy project to supply energy to customers outside the state.
The Delhi Metro will get 24% of energy from the project, and the 76% will be supplied to state DISCOMs of Madhya Pradesh.
Recognitions to Project:
The Rewa Solar Power project recieved the World Bank Group President's Award.
It was included in the PM's "A Book of Innovation: New Beginnings".
About Madhya Pradesh:
Capital- Bhopal
Chief Minister- Shivraj Singh Chauhan
EESL Inked Agreement with NOIDA authority to Install EV Charging Units and Related Infrastructure
On July 9, 2020, Energy Efficiency Services Limited (EESL) inked an agreement with the New Okhla Industrial Development Authority (NOIDA) to install public Electric Vehicle (EV) charging stations & related infrastructure in order to promote the usage of electric vehicles.
The objective of this partnership is to create an infrastructural ecosystem to accelerate e-mobility post COVID-19 pandemic.
The agreement was signed by AK Tyagi, General Manager (GM), NOIDA Authority and Amit Kaushik, Executive Director (Growth), EESL in the presence of Ritu Maheshwari, Chief Executive Officer (CEO), NOIDA Authority.
NOIDA is responsible for the provision of space for the charging infrastructure while EESL for deployment of public charging stations in NOIDA City.
Key Points:
-This initiative is estimated to save over 3.7 tonnes of CO2 emissions per e-car per year.
-NOIDA has been sanctioned 162 Public EV Charging Stations (PCS) comprising 54 Bharat DC001 (15kW) and 108 122kW (50kW CCS2+ 50kW CHAdeMO+ 22kW Type2) Fast Chargers under the Faster Adoption and Manufacturing of (Hybrid &) Electric Vehicles in India (FAME India) Scheme Phase-II of Department of Heavy Industry (DHI).
-So far, in Noida city of Uttar Pradesh (UP), EESL has installed 20 EV chargers, 13 are commissioned and 7 are under commissioning.
e-Vehicle- Affordable for end consumer
Due to bulk procurement, EESL receives electric vehicles and chargers at a discounted rate as compared to the actual market value. Further, with access to low cost funds, the overall cost of the project becomes competitive. This kind of sustainable business model is affordable for end consumers.
About Energy Efficiency Services Limited (EESL):
It is a joint venture (JV) of Public Sector Undertaking (PSUs) under the Ministry of Power, Government of India.
Chairman– Rajeev Sharma
Managing Director– Saurabh Kumar
Headquarter– New Delhi
About New Okhla Industrial Development Authority (NOIDA)
Chairman– Alok Tandon
Headquarter– Noida, Uttar Pradesh (UP)
Ministry of Culture Released the First five Re-printed Volumes of Mongolian Kanjur Manuscripts
Under the National Mission for Manuscripts (NMM), The Ministry of Culture has taken up the project of re-printing 108 volumes of Mongolian Kanjur. A set of First Five manuscripts were presented to Shri Ram Nath Kovind, the President of India on Guru Purnima (Dharma Chakra Day) on 4th July 2020.
A set was then handed over to His Excellency Mr. Gonching Ganbold, Ambassador of Mongolia to India by the Minister of State (Independent Charge) of Ministry of Culture and Minister of State (Independent Charge) of Ministry of Tourism, Shri Prahlad Singh Patel in presence of Minister of State for Minority Affairs, Shri Kiren Rijiju.
Objective of Mission
To publish rare and unpublished manuscripts, as the knowledge enshrined in them can be spread to researchers, scholars and the general public.
Note- It is expected that all the 108 volumes of the Mongolian Kanjur will be published by March 2022.
Mongolian Kanjur
The Buddhist Canonical text in 108 volumes is the most important religious text in Mongolia.
'Kanjur' means 'Concise Orders', the words of Lord Buddha.
The 'Mongolian Kanjur' is a source of providing a cultural identity to Mongolia.
The 'Mongolian Kanjur' in 108 volumes was published by Prof. Lokesh Chandra (Former MP of Rajya Sabha) in India in the 1970s.
The present edition is being published by the National Mission for Manuscripts(NMM).
National Mission for Manuscripts (NMM)
The NMM for manuscripts was launched by the Government of India in February 2003 under the Ministry of Tourism and Culture.
The Mission is carried under the supervision of Prof. Lokesh Chandra, an eminent Scholar.
Every volume will have contents indicating the original title of sutra in Mongolian.
India- Mongolia Relations:
During the early Christian era Buddhism was carried to Mongolia by Indian cultural and religious ambassadors.
The formal diplomatic relations with Mongolia was established in 1955.
The publication of Mongolian Kanjur will act as a symbol of cultural symphony between the countries.
About Mongolia:
President- Khaltmaagiin Battulga
Capital- Ulaanbaatar
Currency- Mangolian Tugrik
About Ministry of Culture and Tourism:
Minister of State (Independent Charge) – Ahri Prahlad Singh Patel
Indian Navy Completes "Operation Samudra Setu" by repatriating 3992 Indian from 3 countries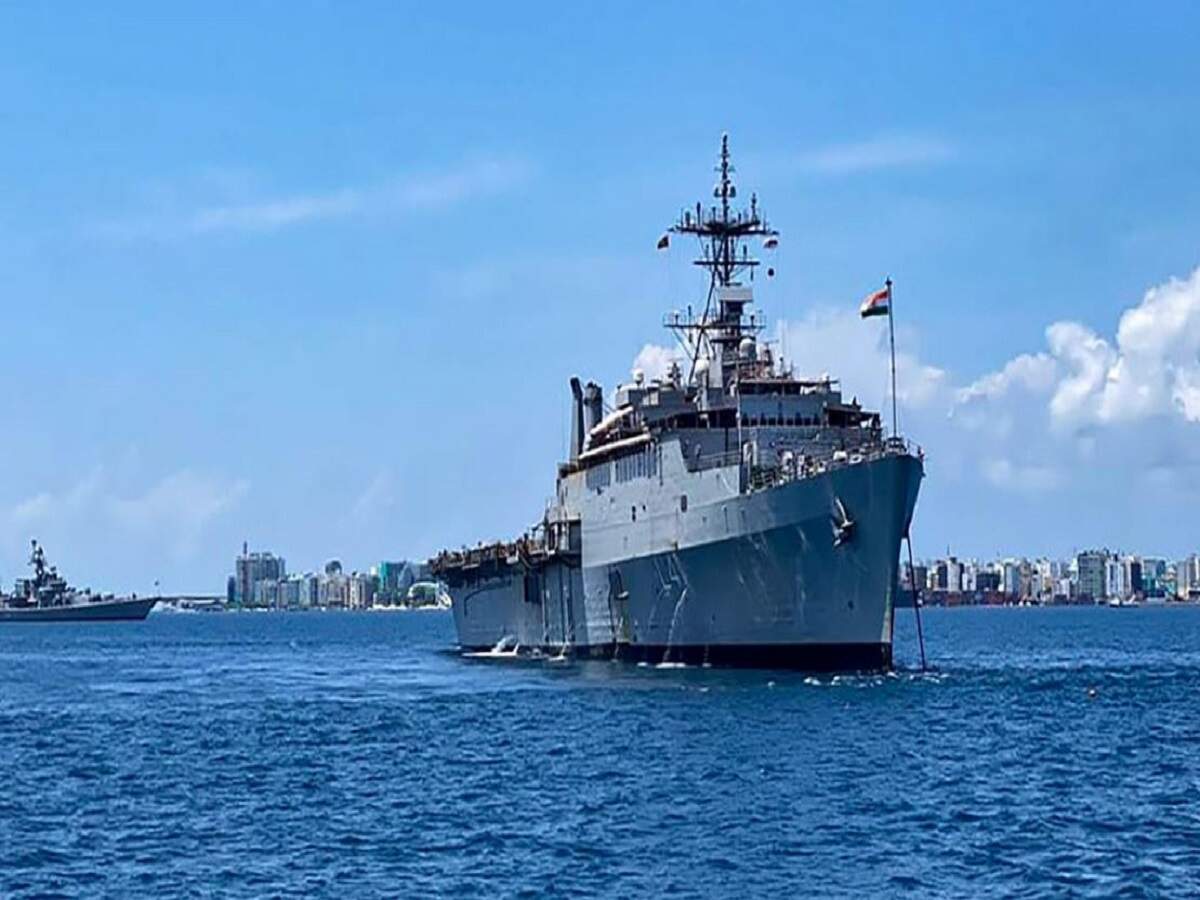 On May 5, 2020, Indian Navy has successfully completed its 55 days and 23,000 kilometers long 'Operation Samudra Setu', which was launched on May 5, 2020 as a part of the national effort to repatriate (bring back) Indian citizens from 3 countries of Maldives, Iran, and Sri Lanka during the COVID-19 pandemic. Under this operation 3,992 Indian citizens were brought back to India, which was conducted by Indian Naval Ships (INS) Jalashwa (Landing Platform Dock), and Airavat, Shardul and Magar (Landing Ship Tanks).
This operation was undertaken by the Indian Navy in close coordination with the Ministry of External Affairs (MEA), Ministry of Home Affairs (MHA), Ministry of Health and Family Welfare (MoHFW) and various other agencies of the Government of India (GoI) and State Governments.
The whole evacuation operation strictly followed medical/ safety protocols specially onboard the ships.
Other efforts by Indian Navy during COVID-19 pandemic
-Indian Navy's IL-38 and Dornier aircraft have been used for ferrying of doctors and COVID-19 related material across the country.
-Indian Navy's Landing Ship (Tank) Kesari undertook 'Mission SAGAR', carrying 580 tonnes of food aid and medical stores including ayurvedic medicines to Maldives, Mauritius, Madagascar, Comoros Islands and Seychelles, covering over 14,000 km in 49 days.
-Apart from Indian Navy's fleet Indian Naval personnel also innovated various customised equipment such as Personnel Protection Equipment NavRakshak, hand-held temperature sensors, assisted respiratory system, 3-D printed face shield, portable multi-feed oxygen manifold, ventilators, air-evacuation stretcher pod, baggage disinfectants etc.
-Indian Navy has previously undertaken similar evacuation operations as part of Operation Sukoon in 2006 (Beirut) and Operation Rahat in 2015 (Yemen).
About INS Jalashwa (L41):
Procured in 2005 from the United States (US), it was commissioned in Indian Navy in 2007. Formerly known as USS Trenton, is an amphibious landing dock capable of carrying over 1,000 people.
About INS Magar (L20):
Commissioned in 1987, INS Magar is the lead ship of Magar-class amphibious warfare vessels of the Indian Navy.She was built by Garden Reach Shipbuilders and Engineers, Kolkata, West Bengal.INS Magar is capable of carrying around 500 troops.
INS Shardul:
It is the lead ship of the Shardul-class amphibious warfare vessels of the Indian Navy, built by Garden Reach Shipbuilders & Engineers in Kolkata, West Bengal. It was commissioned in 2007.
INS Kesari:
It is also a Shardul-class tank landing ship of the Indian Navy. It was commissioned in 2008.
INS Airavat:
It is the third Shardul-class amphibious warfare vessel of the Indian Navy after INS Kesari and INS Airavat. It was commissioned in 2009.
About Indian Navy:
Chief of Naval Staff (CNS)– Admiral Karambir Singh
Integrated Headquarters of Ministry of Defence (Navy)– New Delhi
T-Hub Partners with MeitY And Digital India to Lead Scale Up Program for Hardware Startups
On 10th July 2020, T-Hub announced their partnership with the Ministry of Electronics and Information Technology (MeitY) and Digital India to lead the scale up program of Digital India for hardware and Internet of Things (IoT) startups and to support the startups with investments and market access.
i.The programme under the partnership will start in July 2020.
ii.Around 10-15 leading startups with cutting edge solutions in sectors like mobility, energy, agriculture, aerospace, manufacturing, consumer, healthtech, medtech, smart cities and logistics and supply chain will be shortlisted from the applicants through a screening process.
The Selection criteria:
The team should have at least 1 full time employee.
The functionality or capability of the product or technology offered by the startup should not be available in any off the shelf product but the product can have significant advantages or updates over the existing products.
The team should hold the full freedom of the original idea and the licence of the product that represents the startup.
The seed/pre seed startups with working prototype with established technical capability.
Service and Benefits:
i.The selected startups will go through bootcamps and mentorings organised by the T-hub.
ii.The startups will be supported to develop their hardwares design and performance.
iii.The programme provides mentorship in areas like pricing, go-to market strategies, fundraising and others.
iv.Equity free grants will be provided to the startups as a part of this program.
Additional Service:
i.Personalised one on one mentorship with business leaders.
ii.Access to mentors, industry experts, investors, service providers of the T-Hub network.
iii.Opportunity to work with the MeitY startup hub.
About Ministry of Electronics and Information Technology(MeitY):
Cabinet Minister– Ravi Shankar Prasad
Minister of State– Sanjay Dhotre
About T-hub:
CEO– Ravi Narayan
Headquarters– Hyderabad, Telangana 
Mean Average Global Temperature could rise by 1.5° Celsius in 5 years: WMO
The United Nations (UN) weather Agency, World Meteorological Organization (WMO) in its "Global Annual to Decadal Climate Update for 2020-2024" has forecasted that the annual mean global temperature is likely to be at least 1° Celsius above pre-industrial levels (1850-1900) in each of the coming five years (2020-2024) and there is a 20% chance that it will exceed 1.5 degrees Celsius (2.7 Fahrenheit) in at least one year. Overall, it is very likely to be within the range 0.91 – 1.59°C.
The 1.5 C mark is the level to which countries have agreed to try to limit global warming as per 2015 Paris accord. The agreement sets a goal of keeping global warming well below 2 degrees Celsius (3.6 Fahrenheit), ideally no more than 1.5 C.
The earth's average temperature is already over 1.0 C above the pre-industrial period. The last five-year period (2015-2019) has been the warmest five years on record.
Key Points:
-There is about a 70% chance that one or more months during the next 5 years will be at least 1.5°C warmer than pre-industrial levels.
-There is about 3% chance that the 5 year mean temperature for 2020-2024 will be 1.5°C warmer than pre-industrial levels.
-Over 2020-2024, almost all regions, except parts of the southern oceans, are likely to be warmer than the recent past
-In 2020, many parts of South America, southern Africa and Australia are likely to be dryer than the recent past.
– In 2020, large land areas in the northern hemisphere are likely to be over 0.8°C warmer than the average temperature in the 29-year period between 1981 and 2010.
-Notably, the model used in the forecast does not consider the impact of the coronavirus pandemic as the industrial and economic slowdown is not a substitute for sustained and coordinated climate action.
About The Global Annual to Decadal Climate Update:
It is led by the United Kingdom's Met Office, provides a climate outlook for the next five years, updated annually.
For 2020, the UK's Met Office acting as lead centre, WMO co-sponsored World Climate Research Programme, climate prediction groups from Spain, Germany, Canada, China, USA, Japan, Australia, Sweden, Norway and Denmark contributed in new predictions.
About World Meteorological Organization (WMO):
Secretary-General (SG)– Petteri Taalas
Headquarter– Geneva, Switzerland 
Members– 187 Member States and 6 Member Territories
WHO sets up Independent Panel for evaluation of global COVID-19 response 
On July 9, 2020, the World Health Organization (WHO) has formulated an Independent Panel for Pandemic Preparedness and Response (IPPR) to evaluate the world's response to the COVID-19 pandemic. The Panel will be co-chaired by former Prime Minister of New Zealand Helen Elizabeth Clark and former President of Liberia Ellen Johnson Sirleaf.
While Helen Clark served as an administrator of the United Nations Development Programme (UNDP), on the other hand, Ellen Sirleaf is a recipient of the 2011 Nobel Peace Prize.
Both will choose other Panel members.
Background:
At the 73rd World Health Assembly (WHA) in May, 2020 the 194 Member States of WHO adopted a resolution that called on the organization to initiate an independent and comprehensive evaluation of the international health response to COVID-19.
How will IPPR work?
A Special Session of the Executive Board will be called in September, 2020 to discuss the Panel's progress. In November, 2020 the Panel will present an interim report at the resumption of the World Health Assembly. In January 2021, the Executive Board will hold its regular session, where the Panel's work will be further discussed; and in May, 2021, at the WHA, the panel will present its substantive report.
Point to be noted:
On July 7, 2020, the United States (US) officially submitted its notification of withdrawal from the World Health Organization (WHO). Click to Read- US formally notified UN of its Decision to Withdraw from WHO; Serves Notice Period till July 6, 2021
About WHO:
Headquarters– Geneva, Switzerland
Director General– Tedros Adhanom Ghebreyesus 
Chief Scientist– Soumya Swaminathan
ADB Renews MoU with IEA to Scale up Collaboration on Energy Sector Sustainability and Resilience
On July 10, 2020, Asian Development Bank (ADB), a regional development bank has renewed a memorandum of understanding (MOU) with the Paris (France) based International Energy Agency (IEA) during IEA's Clean Energy Transitions Summit 2020 with the aim to further increase the collaboration on sustainability with a focus on energy sector resilience in Asia and the Pacific as this sector is a key promoter of growth and human development, especially during recovery from the impacts of the coronavirus (COVID-19) pandemic.
Background:

ADB, which earlier inked a 3-year MOU with IEA in March 2017 to share knowledge and best practice in energy sector data and analysis, on-the-ground engagement, capacity building, technology, and innovation, among other areas in ADB's developing member countries.
Key Points:

i.The MoU will pave the way to overcome unique knowledge and bridge the experience gap that prevents the development of sustainable energy systems in ADB's developing member countries and enhance IEA's data collection and capacity building efforts in Asia and the Pacific.

ii.From the year 2008 to 2019, ADB has offered over $23 billion in clean energy, including both sovereign and nonsovereign initiatives. In addition to that in 2019, it provides climate financing amounting $6.56 billion that results in meeting its target of doubling its annual climate investments from 2014 one year ahead of schedule.

iii.By the year 2030, ADB aims to provide 80 billion dollars from its own resources and for at least 75 % of its country operations to feature climate adaptation and mitigation initiatives.
About Asian Development Bank (ADB):Headquarters– Mandaluyong, Philippines
President– Masatsugu Asakawa
Membership– 68 countries

About International Energy Agency (IEA):Headquarters– Paris, France
Executive Director– Fatih Birol
ADB & Qatar-based EAA Foundation To Work Jointly For Quality Primary Education Project worth $100 million
On July 9, 2020, The Asian Development Bank (ADB) , a regional development bank, will help India and 9 other Asian nations to ensure quality education for the out-of-school and at-risk children in the primary level.
In its preliminary effort, ADB has entered into a 5-year agreement with Qatar-based Education Above All (EAA) Foundation to work jointly for project worth of $100 million to put at least 3.2 lakh out-of-school children, including refugees and internally displaced children into quality primary education.

Countries picked up for the project:
Initially,10 nations have been selected for projects namely- Afghanistan, Bangladesh, India, Indonesia, Myanmar, Nepal, Pakistan, Papua New Guinea, Philippines, and Sri Lanka.
Pact signed by:

The pact has been signed at an event organised by EAA, ADB, the State of Qatar, Qatar Fund for Development and the Islamic Solidarity Fund for Development, by Director General of ADB's Strategy, Policy and Partnerships Department Tomoyuki Kimura and Foundation Chief Executive Officer Fahad al Sulaiti at a special side event to the United Nations High Level Political Forum 2020 that connects global experts to discuss the impact of coronavirus (COVID-19) on education and its mitigation measures.

About Asian Development Bank (ADB):Headquarters– Mandaluyong, Philippines
President– Masatsugu Asakawa
Membership– 68 countries

About Education Above All (EAA) Foundation:Location– Doha, Qatar
Chairperson– Sheikha Moza bint Nasser 
IRDAI removes Rs 5 lakh cap on sum insured for Arogya Sanjeevani policies amid COVID-19
The Insurance Regulatory and Development Authority of India (IRDAI) has allowed all general and health insurance companies to increase the sum insured on the Standard Individual Health Insurance Product namely "Arogya Sanjeevani" beyond Rs 5 lakh.
This decision has been taken in view of the increasing cost of healthcare in the country amid the covid-19 pandemic.
Arogya Sanjeevani, is a product for which all insurers are mandated to offer had a cap of Rs 5 lakh on the sum insured and the minimum cover for it was of Rs 1 lakh. The regulator has now allows insurers to offer sum insured as low as Rs 50,000 with no upper limit. The sum insured has to be in multiples of Rs 50,000.
About Arogya Sanjeevani:
It is one of the most affordable health insurance products available today, but the policy comes with a 5% co-pay and 2% sub-limit on room rent. A 5% co-payment clause means that the person who insured will pay 5% of the claim amount and the insurer will pay the rest. The policy covers room, boarding and nursing expenses but only up to 2% of the sum insured, subject to a maximum of Rs 5,000 a day.
About IRDAI:
Headquarters– Hyderabad, Telangana
Chairman– Dr. Subhash Chandra Khuntia
Mastercard to Invest Rs 250 cr to Support SMEs in India Amid COVID-19 Crisis
On July 9, 2020 Mastercard has announced that it will invest Rs 250 crore(USD 33 million) to support Indian Small and Medium Enterprises(SMEs) to enable the SMEs to restart itself and help them in business recovery. SMEs have been hit hardest during the lockdown caused by COVID-19 due to their dependence on the cash-economy and disruption of the supply chain.
About the investment
As part of this investment, Mastercard will provide various initiatives for the following reasons:
To help small businesses to pave way for growing digital payments awareness and provide low-cost acceptance solutions through online and offline which are simple, safe and secure.
To drive inclusive growth by enabling small merchants and kirana stores with access to credit, knowledge and tools which will drive operational efficiencies.
To empower women entrepreneurs by enhancing their business intelligence.
Key Info
i.These initiatives are an extension of the global commitment of Mastercard to inject finance, that pledges to bring a total of one billion people and 50 million micro and small businesses into the digital economy by 2025.
ii.Mastercard has also pledged USD 250 million to support small businesses globally in April, 2020.
iii.These new initiatives are built on the partnership of Mastercard with the Confederation of All India Traders (CAIT) to promote digital payment awareness and support merchant on-boarding for digital commerce.
Benefits of Initiatives
i.Initiatives will enable India's small businesses and entrepreneur to gain increased access to credit.
ii.They will build operational efficiencies through improved customer and also will help in inventory management, employee engagement and regulatory compliance.
Significance of the SMEs– The small businesses contribute nearly 35% of the GDP, which makes it the foundation of India's economy
Note– More than 90% of SMEs were closed for business during the extended nationwide lockdown
Mastercard's partnership to help offline merchants and Kirana stores
Mastercard, Axis Bank Ltd & Worldline India partnered to launch a digital point-of-sale(POS) solution 'Soft POS', the 1st financial payments service in India. It will help offline merchants and Kirana stores accept payments using their smartphones. It will transform everyday smartphones into merchant POS terminals.
About MasterCard:
Headquarters– New York, United States
Chief Executive Officer– Ajay Banga ( Michael Miebach will take over as CEO on January 2021)
Indian Battalion Wins the Annual UNIFIL Environment Award for 2020
The United Nations Interim Force in Lebanon (UNIFIL) Head of Mission and Force Commander Major General Stefano Del Col awarded the annual environment awards of UNIFIL to 7 mission entities. An Indian Battalion (INDBATT) stationed with UNIFIL is declared first for environmental contributions.
The UNIFIL's Annual Environment Awards:
i.The annual award was launched by UNIFIL on 4th December 2019 to recognise the environmental achievements within the Mission's area of operations.
ii.The award is presented to the individuals, UN positions, Branches, contingents, sections, Units that showcase leadership, innovation or activities towards improving and protecting the state of the Environment.
Awardees of UNIFIL Environment Award:
i.UNIFIL's INDBATT was declared first for their project towards increasing awareness and to reduce the generation of waste by planting seedlings and building green house and compost pits in their region and areas of responsibility with a focus on reducing littering and to increase the reuse of plastic bottles.
ii.The Second place award was shared by the Mission's Sector West Headquarters for the Sector West Infrastructure Management Centre(IMC) for generation of compost from food waste and Irish-Polish Battalion (IRISHPOLBATT) for its project in supporting the host communities by reducing the environmental hazards.
iii.French-led Force Commander's Reserve, Indonesian Battalion, Republic of Korea Battalion and Italian Battalion are the other units of UNIFIL who received the awards and recognitions.
About United Nations Interim Force in Lebanon (UNIFIL):
Mission Leadership– Major General Stefano Del Col
About United Nations Peacekeeping:
Under-Secretary-General for Peace Operations– Jean-Pierre Lacroix
Nadaun Police Station of Himachal Pradesh declared as one of the best in India
On 9th July 2020 Amit Shah, The Union Minister of Home Affairs announced the Annual Ranking of Police Stations for 2019 prepared by the Ministry of Home Affairs, Government of India in the Director General of Police's (DGP's) conference. Nadaun Police Station of Hamirpur District in Himachal Pradesh is ranked as one of the best Police Stations of India.
Amit Shah, Union Minister of Home Affairs presented the Certification of Excellence to Jai Ram Thakur, Chief Minister of Himachal Pradesh during the ceremony on 9th July 2020 which was handed to Sanjay Kundu, IPS, the Director General of Police (DGP), Himachal Pradesh.
Annual Police station ranking:
i.The ranking system of Police Stations was introduced by the Ministry of Home Affairs in 2018.
ii.The ranking is made through data analysis, direct observation and public feedback.
iii. The ranking is a two stage process,
shortlisting the police stations – 3 stations are selected from the states having more than 750 police stations, 2 stations from other states and Delhi and 1 station from each Union Territories(UT).
The Survey, based on the Note on Performance measurements which includes, Crime prevention and proactive measures, Execution, Disposal of cases, Law and Order etc.
iv.The best performing police station is based on the addressing of Property offence, crime against women and weaker sections.
About Ministry of Home Affairs:
Union Minister– Amit Shah
Ministers of State– G.Kishan Reddy & Nityanand Rai
About Himachal Pradesh:
Chief Minister– Jai Ram Thakur
Governor–  Bandaru Dattatraya
Capital– Shimla (Summer) & Dharamshala (Winter)
SEBI Restructures Advisory Committee on Mutual Funds Under the Chairmanship of Usha Thorat
On July 10, 2020, Securities and Exchange Board of India (SEBI), the regulator of the securities and commodity market in India, has reconstituted the committee advising it on matters related to regulation and development of the mutual fund industry by including five new members.
The new 20 member committee, will be chaired by Usha Thorat, former deputy governor of Reserve Bank of India (RBI).
i.The previous 15 members panel that formed in 2013 was headed by Janki Ballabh, former Chairman of SBI.
Terms of Reference (ToR) of the committee are as follows,
This committee will advise SEBI on issues related to regulation and development of the mutual fund industry for ensuring investor Protection.
It will also suggest SEBI on disclosure requirements &advise measures required to be taken for change in the legal framework to introduce simplification and transparency in the mutual fund regulations.
Composition of the panel:
Mr. Ananth Narayan Associate Professor, Finance, SPJIMR; Mr. Ashish Chauhan MD & CEO, BSE ; Mr. Brij Gopal Daga Independent Trustee Director, Motilal Oswal Mutual Fund; Shri. Deepak Ranjan Deputy Director, Ministry of Finance ; Mr. Dhirendra Kumar CEO, Value Research India Pvt. Ltd ; Mr. Kailash Kulkarni CEO, L&T Investment Management Ltd ; Mr. K. N. Vaidyanathan Executive Vice President, Mahindra & Mahindra Ltd ; Ms. Monika Halan Consulting Editor, Mint Money ; Dr. M. S. Kamath General Secretary, Consumer Guidance Society of India ; Mr. Nilesh Shah Managing Director, Kotak Mahindra Asset Management Company Ltd; Mr. Nilesh Vikamsey Partner, Khimji Kunverji & Co; Mr. Nitin Vyakaranam CEO, ArthaYantra are some of the members of the panel which also include,
– Mr. N. S. Venkatesh Chief Executive, Association of Mutual Funds in India
– Mr. Rajnish Narula CEO, Canara Robeco Asset Management Company Ltd
– Mr. Sandeep Parekh Managing Partner, Finsec Law Advisors
– Mr. Sanjay Sapre President, Franklin Templeton Asset Management (India) Pvt. Ltd.
– Mr. Saurabh Mukherjea CEO, Marcellus Investment Managers Ltd
– Mr. Sunil Gulati Independent Trustee, SBI Mutual Fund
– Mr. S V Muralidhar Rao Executive Director, SEBI
About Securities and Exchange Board of India (SEBI):Headquarters– Mumbai, Maharashtra
Chairman– Ajay Tyagi
Manipur's Gyanendro Ningombam Named as officiating president of Hockey India, Mohd Mushtaque Ahmad Resigns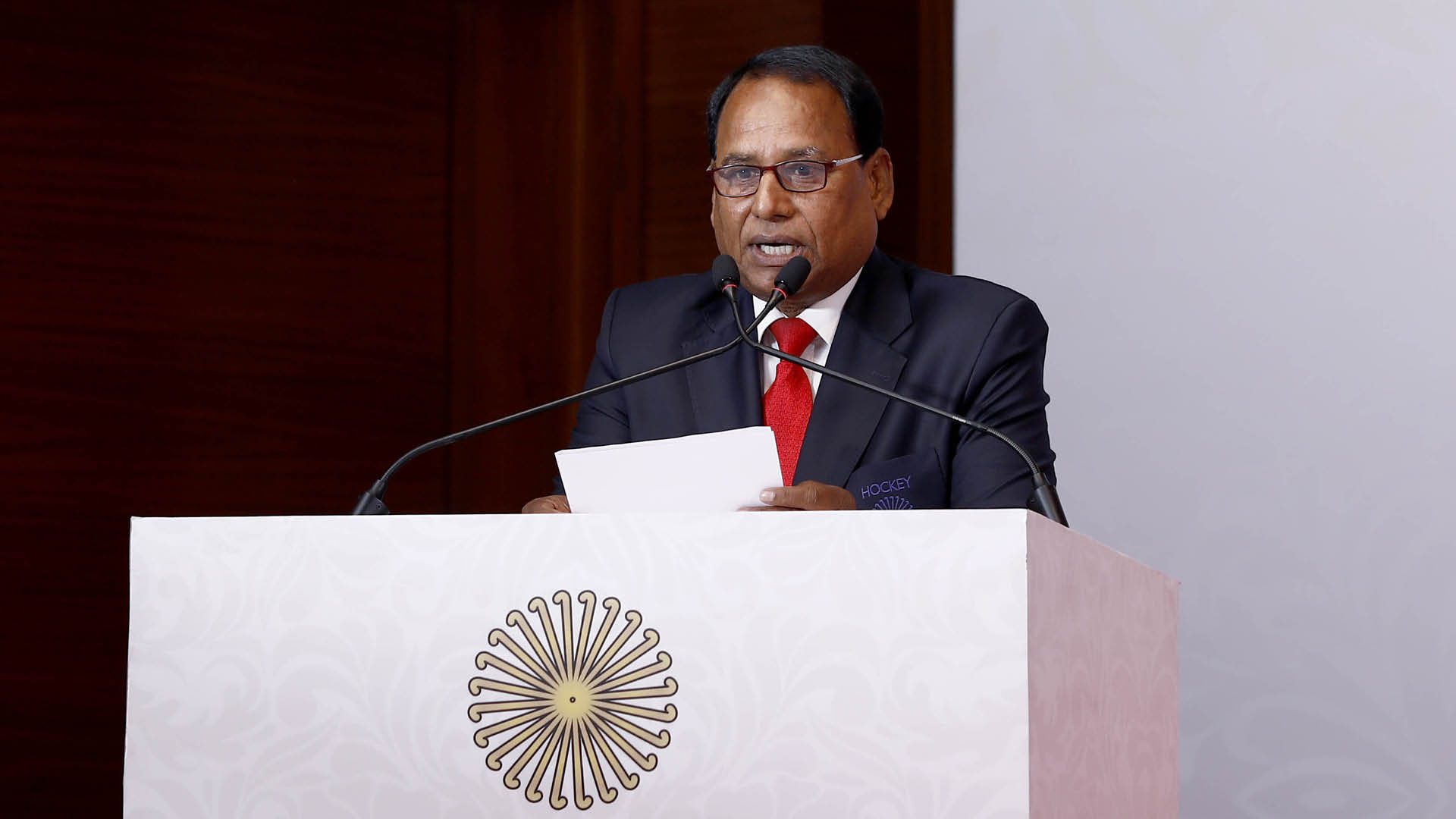 On July 10, 2020 The Hockey India(HI) in its Executive Board meeting named Manipur's Gyanendro Ningombam, who was senior vice-president in the federation, as officiating president till the end of September 2022 after Mohd Mushtaque Ahmad resigned on July 07, 2020 due to personal and family commitments.
His resignation comes after the sports ministry's order to resign from the post as his 2018 election was a violation of the 2011 National Sports Code's tenure guidelines.
About Gyanendro Ningombam
i.Gyanendro Ningombam has served as the Editor of Meeyam, an evening daily newspaper in Manipur.
ii.He has earlier served Manipur Hockey as its Chief Executive Officer from 2009 to 2014.
iii.After which he was elected as Vice President of Manipur Hockey from 2014 – 2018.
About Mohd Mushtaque Ahmad
He served as the Secretary General In HI from 2014-2018 and also as a treasurer from 2010-2014.
About Hockey India:
Headquarters– New Delhi, India
Secretary General– Rajinder Singh
ISRO to Launch Brazil's Amazonia-1 Earth Observation Satellite on PSLV
Indian Space Research Organisation (ISRO) is set to launch the Amazonia – 1 onboard the Polar Satellite Launch Vehicle (PSLV) as a primary payload by August 2020. Amazonia -1 is Brazil's first satellite for Earth observation – designed, assembled and tested in Brazil.
Purpose of Amazonia -1:
i.Amazonia – 1 will help in observing and monitoring the deforestation in the region of Amazon through the satellite images.
ii.The importance of this satellite has increased due to the recent forest fire in amazon.
iii.The images from the Brazilian satellite will also help in the agriculture and vegetation sector.
Space cooperation between India and Brazil:
i.Under the government to government level agreement between India and Brazil, Brazil started receiving data from the Resourcesat-1 satellite of India from October 2009 to September 2013 and from Resourcesat-2 since October 2014.
ii.Tracking support for Indian satellites and space programmes including Chandrayaan-I, Megha Tropiques, MOM, and ASTROSAT were provided from the Brazilian ground stations in Alcantara and Cuiaba on commercial basis.
Agreement of Cooperation between Brazil and India:
i.India and Brazil signed the agreement of Cooperation in the 6th BRICS Summit in 2014 on setting up a brazilian earth station to receive data from the Indian Remote Sensing Satellites(IRS) series.
ii.The brazilian scientists are trained at the ISRO facility to operate the station and to gather the data from the satellites through remote sensing.
iii.Under the agreement ISRO should make the data from its projects available to the National Institute for Space Research((Instituto Nacional de Pesquisas Espaciais – INPE).
Key Points:
i.The launch of Amazonia -1 is one of the 36 space and satellite missions of ISRO that has been scheduled over the next two years including the Chandrayaan-3, uncrewed mission for Gaganyaan.
ii.Countries like Brazil, Mexico, Argentina, Chile, Colombia and Bolivia have space cooperation agreements with ISRO at different levels because of ISRO's commercial consideration.
iii.The cost effective programmes of ISRO have attracted multiple countries all over the world.

About ISRO:
Chairman– Dr.K. Sivan (Secretary of Department of Space(DoS))
Headquarters– Bengaluru, Karnataka
About National Institute for Space Research (Instituto Nacional de Pesquisas Espaciais – INPE):
Interim Director– Darcton Policarpo Damião
Location– São José dos Campos, Brazil
A book titled 'His Holiness the Fourteenth Dalai Lama: An Illustrated Biography' Authored by Tenzin Geyche Tethong to be Released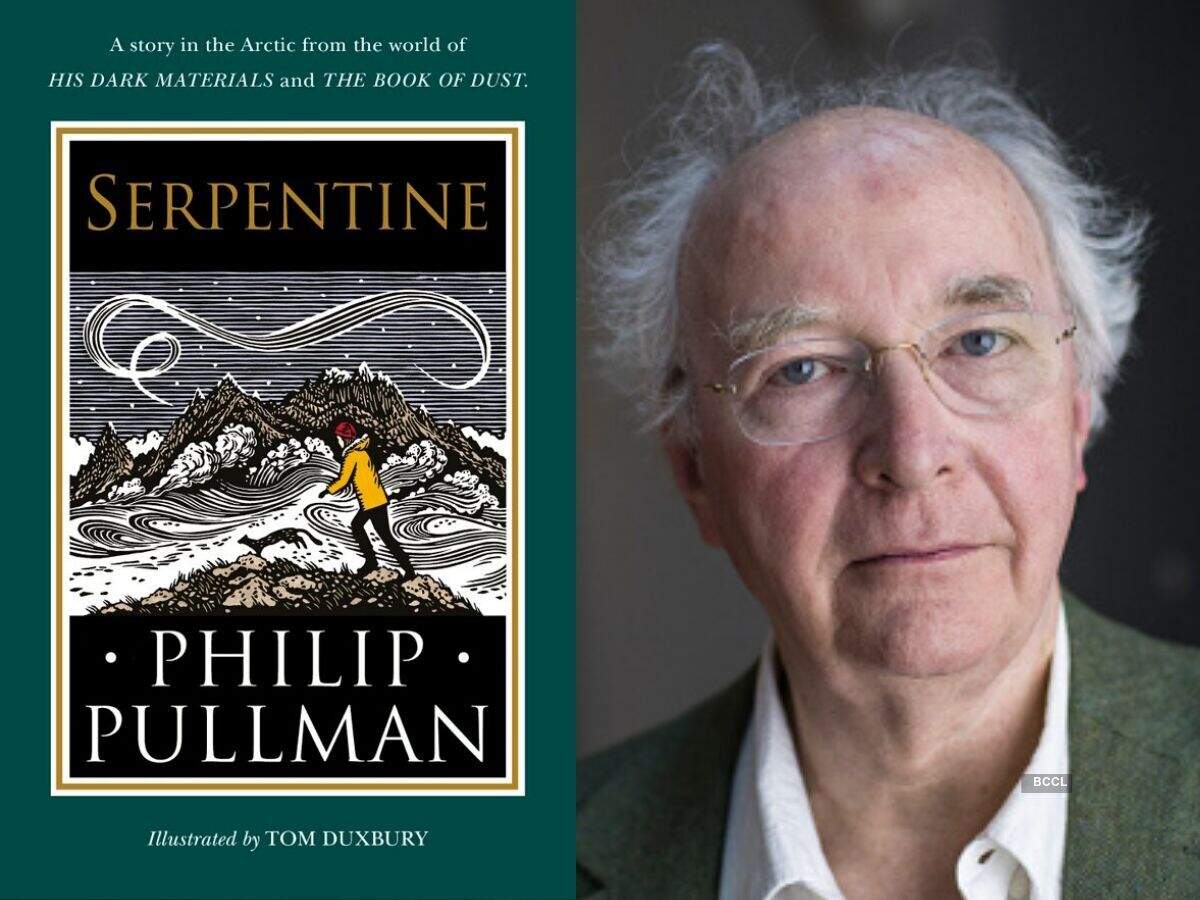 A book titled 'His Holiness the Fourteenth Dalai Lama: An Illustrated Biography' is authored by one of the Dalai Lama's closest aides and advisor of over 40 year, Tenzin Geyche Tethong. The biography is a memorable portrait of the 14th Dalai Lama, Tenzin Gyatso. The book is to be released in October 2020 and is published by Roli Books.
On the 85th birth anniversary of the Dalai Lama, the cover of the book was announced by the publisher.
The book's foreword was written by Tendzin Choegyal, younger brother of him and Ngari Rinpoche
About the Book
i.The book comprises nearly 400 unseen photographs and unpublished documents, archival material and also memories of those close to him so as to portray a composite picture of his exile, his sympathetic mannerism and the present troubled relationship with his homeland, Tibet.
ii.The book gives a glance of an important part of the history  before he was forced to flee to India in March 1959.
Key Info:
It will also be published globally in several other languages including German, Dutch, Russian, Italian, Czech, Estonian, Lithuanian and Slovak
About Dalai Lama
It is the title given by the Tibetan people for the foremost spiritual leader of the Gelug or "Yellow Hat" school of Tibetan Buddhism, the newest of the classical schools of Tibetan Buddhism.
Note– The 14th Dalai Lama was awarded the Nobel Peace Prize in 1989 for his teachings of peace and non-violence and freedom.
Flipkart Signs MoU with Government of Karnataka to Promote Local Arts, Crafts And Handlooms
On 10th July 2020, Flipkart and the Department of Micro, Small & Medium Enterprises (MSME) and Mines of Government of Karnataka signed a Memorandum of Understanding (MoU) to promote the arts, crafts and handloom sector of Karnataka by providing market access through e-commerce platform and to increase the local business.
Features of MoU:
i.The MoU focuses on increasing the business and trade inclusion opportunities by creating avenues for these underserved sectors like crafts, arts and handloom, contributing towards the efforts of Made in India.
ii.This MoU will unite the Flipkart Samarth Programme with the brands based in Karnataka like Cauvery and Priyadarshini Handlooms, part of Karnataka Handlooms Development Corporations.
iii.This will benefit the MSME through skills of branding, digital marketing and financial management and showcase the high quality products which are made by local artisans.
iv.This will promote the local handlooms and handicrafts to the consumers across the nation.
Samarth Programme of Flipkart:
i.The programme benefits the artisans with extended time bound incubation support.
ii.The benefits of the programme includes onboarding, free cataloguing, ,marketing, account management and business insights and warehouse support.
iii.Flipkart's Samarth works with Non-governmental organisations(NGOs) and government bodies to support the large number of entrepreneurs in the rural areas, enterprises led by women, differently abled people, artisans and weavers with the issues related to the access of working capital, poor infrastructure and training.
iv.The programme supports more than 5lakh artisans, weavers, and MSME units across the nation.
About Flipkart:
Chief Executive Officer (CEO)– Kalyan Krishnamurthy
Chief Operating Officer (COO)– Sriram Venkataraman
Head Office– Bengaluru, Karnataka
About Karnataka:
Chief Minister– B. S. Yediyurappa
Governor– Vajubhai Rudabhai Vala
Capital– Bengaluru
Maharashtra Govt & SBI to Set up Stress Fund to Revive Slum Rehabilitation Authority projects 
On July 9, 2020 Maharashtra Housing Minister Jitendra Awhad announced that the state govt and State Bank of India(SBI) will set up a stress fund to revive Slum Rehabilitation Authority(SRA) projects(about 370 projects) in the Mumbai Metropolitan Region (MMR) and other urban areas of the state. For this purpose, the state govt will inject Rs 700 crore to Rs 1,000 crore in this fund as a financial support. SRA will act as the nodal agency under the Housing Ministry to implement the slum redevelopment schemes.
The state govt is in discussion with State Bank of India(SBI) and other banks to create the fund under Shivshahi Punarvasan Prakalp (SPP).
The funds will be raised by state-run Shivshahi Punarvasan Prakalp Limited (SPPL), through banks, but the fund will be managed and distributed by the banks.
Other govt announcements
Slum Redevelopment Policy– The State govt has also announced a slum redevelopment policy to ensure quick access to housing for slum dwellers in MMR.
Scrutinizing Levels– Before, the files were approved after scrutinizing at 6 levels, now it will be at 3 levels. This will reduce the timeline by 50% at all stages.
Premiums- Various premiums in regard to such projects have been eased by reduction and deferred payments.
Maintenance deposit and rent payable
i.The maintenance deposit of Rs. 40,000 per tenant will now be payable after obtaining the occupation certificate for the rehabilitation building.
ii.SRA has capped the rent structure during the rehabilitation phase to Rs 12,000 and Rs 10,000 per month in the city and suburb zones respectively. In case of extended suburbs which come under the MMR region, has capped rental structure to Rs 8000 per month.
Eligibility of slum dwellers
The eligibility of slum dwellers to avail the benefits of slum rehabilitation projects will now be fully carried out by the SRA. Earlier, this was done by Municipal Corporation of Greater Mumbai (MCGM), SRA and collector office.
Intimation of Approval and Letter of Intent
i.According to the current policy, applications for intimation of approval (IOA) were accepted after issuance of letter of intent, but now it will be approved simultaneously and completion certificate (CC) issued within seven days of the application.
ii.The intimation of approval by SRA will now be granted with the issuance of a Letter of Intent(LOI) within a week of receiving an application.
iii.Before, Annexure 3 was required before LOI, which is now needed before CC.
Responsibility to vacate slums
SRA will take the responsibility to vacate the slums where the builders have received 70% consent of the slum dwellers
Other info: All the SRA will have with health centres, authorized committees to relocate religious structures within the project among others.
About Maharashtra:
Capital– Mumbai
Governor– Bhagat Singh Koshyari
Chief minister– Uddhav Thackeray
UP Government Approves Uttar Pradesh Startup Policy 2020 
On 8th July 2020, the cabinet of Uttar Pradesh Government chaired by Chief Minister Yogi Adityanath approved the new startup policy – Uttar Pradesh Startup Policy 2020 to increase the job opportunities and employment in Uttar Pradesh by promoting the developing units in agriculture, health, power, education, tourism and transport sectors.
Note:
UP was anointed as the "Inspiring Leader" in the national startup ranking.
UP Startup Policy 2020:
Aim:
To ensure the position of UP within the top tier of the Centre's startup rankings.
To create 100 incubators with at least one unit in each 75 districts.
To create an ecosystem to promote 10,000 startups.
To set up state of the art centres.
To create the largest incubator of India in Lucknow.
Features:
i.The validity of this policy is five years from the date of notification which is estimated to provide direct employment to more than 50,000 people and generate self -employment to around 1.5 lakh people.
ii.In Addition to the 1000 crore Startup Fund created with the support of Small Industries Development Bank of India (SIDBI) under the UP information Technology and start-up Policy 2017, a UP Angel Network was created to support the new corporates.
iii.To promote and incubate startups the government has launched an online portal.
Key Points:
i.The new composite policy framework is formulated by the officials by studying the similar policies of other states with suggestions of experts.
ii.The policy provides special focus, financial and incubation support on the startups in the Backward regions (Purvanchal and Bundelkhand regions).
About Uttar Pradesh:
Chief Minister– Yogi Adityanath
Governor– Anandiben Mafatbhai Patel
Capital– Lucknow
Manipur CM N. Biren Singh Virtually Inaugurates 5 Water Supply projects, worth Rs 48.39 crore and Rapid Antigen Detection Testing Centre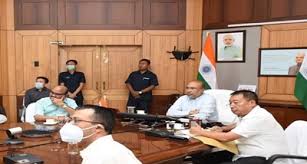 On July 8, 2020 Manipur Chief Minister(CM) N. Biren Singh inaugurates 5 Water Supply projects worth Rs 48.39 crore, which have a total capacity of more than 26.15 millions of liters per day(MLD) through video conferencing from the Chief Minister's Secretariat, Imphal. With addition to the projects one office building of Weight and Measures Department and Rapid Antigen Detection Testing Centre at Jiribam were also inaugurated.
The New Development Bank has sanctioned Rs 3,000 crore to provide drinking water to every household of the state and work orders for the projects have been issued.
5 Water Supply Projects
i.The Integrated Water Supply Project for Imphal Planning Area Phase-1(15.89 MLD) at Koirengei, is constructed with a project cost of Rs 8.58 crores. The project was started in March 2018 and completed in March 2020.
ii.The Integrated Water Supply Project for Imphal Planning Area Phase-1 i/c Pumping Station at Sangakpham(0.80 ML) is constructed with a project cost of Rs 4.44 crores. The project was started in March 2018 and completed in March 2019.
iii.The Integrated Water Supply Project for Imphal Planning Area Phase-1(9.08 MLD) at Canchipur was constructed at the project cost of Rs 6.10 crores. The project was started in March 2018 and completed in March 2020.
iv.The Water Supply Scheme at Heingang Awang Leikai(0.384 MLD) was constructed at the project cost of Rs 5.88 crores. It was started in August 2018 and completed in March 2020.
v.The Water Supply distribution network for Churachandpur was constructed at the project cost of Rs 2339.36 Lakhs or Rs 23.3936 crores. It is to promote tourism under the North East Special Infrastructure Development Scheme (NESIDS). It was started in February 2019 and completed in June 2020.
Rapid Antigen Detection Testing Centre
i.Rapid Antigen Detection Testing Centre will help in early detection of Coronavirus infection and quick diagnosis
ii.The testing facilities will also be made available to other districts of the state shortly.
iii.The state govt plans to open a COVID Care Centre in Jiribam district.
Office building of Weight and Measures Department
The office building of the Controller of Legal Metrology and Research and Development Centre, Lamphel was constructed at a project cost of Rs 2 crores during 2018-2019.
Key People– Minister for CAF&PD Karam Shyam, Minister of Agriculture V. Hangkhanlian, Deputy Chairman of State Planning Board S. Rajen Singh among others participated in the inauguration.
About Manipur:
Capital– Imphal
Governor– Najma Heptulla