India Post launches Five Star Villages Scheme to ensure 100% rural coverage of postal schemes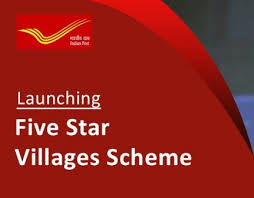 Postman and Postal Department are a vital part of the ordinary citizen's life.India post is doing exceptional work in the implementation of Government schemes . Now, in order to ensure universal coverage of flagship postal schemes in rural areas, on September 10, 2020, Union Minister of State for Communications, Sanjay Shamrao Dhotre has launched a scheme namely "Five Star Villages" along with Department of Post.
The project is initially being launched in Maharashtra and based upon the progress of the scheme, it will be implemented across the country.
Director General (Posts), Shri Vineet Pandey; and Postmaster General, Mumbai Region, Ms Swati Pandey also attended the online launch.
Schemes covered under Five Star Villages:
Savings Bank accounts, Recurring Deposit Accounts, National Savings Certificate (NSC)/ Kisan Vikas Patra (KVP) certificates
Sukanya Samridhi Accounts/ PPF Accounts
Funded Post Office Savings Account linked India Post Payments Bank Accounts
Postal Life Insurance Policy/Rural Postal Life Insurance Policy
Pradhan Mantri Suraksha Bima Yojana Account / Pradhan Mantri Jeevan Jyoti Bima Yojana Account
Key Points:
-If a village attains universal coverage for four schemes from the above list, then that village gets four-star status; if a village completes three schemes, then that village gets three-star status and so on.
-The scheme will be implemented by a team of five Gramin Dak Sevaks who will be assigned a village for marketing of all products, savings and insurance schemes of the Department of Posts. This team will be headed by the Branch Post Master of the concerned Branch Office. The teams will be led and monitored by concerned Divisional Head, Assistant Superintendents Posts and Inspector Posts. Monthly progress will be reviewed by the Chief PostMaster General.
-The team of Gramin Dak Sevaks will conduct a door-to-door awareness campaign on all schemes.
-Required training and infrastructure, would be provided to all branch offices in identified villages.
– Branch offices will function as one-stop shops to cater post office related needs of villagers.
Implementation of scheme on pilot basis:
The entire state of Maharashtra will be covered under the scheme starting with, two rural districts / areas for each region: Akola and Washim in Nagpur Region; Parbhani and Hingoli in Aurangabad Region; Solapur and Pandharpur in Pune Region; Kolhapur and Sangli in Goa Region; and Malegaon and Palghar in Navi Mumbai Region. A total of 50 villages in each district will be covered during the current financial year 2020-2021.
Recent Related News:
On 12th May 2020, the Thiruvananthapuram division of Southern Railways and Kerala Circle of Postal department has initiated a first of its kind to establish tie up with the door delivery and pick up of parcels to help the publicduring the lockdown.
Static Points:
Union Minister of Communications– Ravi Shankar Prasad
Director General (Posts)– Vineet Pandey
Union Cabinet gives approval to increase FDI limit from 49% to 74%, National Security Clause added
On September 08, 2020, the Union Cabinet led by Prime Minister Narendra Modi approved the new Foreign Direct Investment (FDI) policy in Defence Sector, thereby allowing FDI through automatic approval to be increased from 49% to 74%.
'National Security' clause:
i.The new policy has a 'National Security' clause as a condition, wherein any Foreign Investment in Defence Sector shall be subject to scrutiny on grounds of National Security.
ii.The Government also reserves the right to review Foreign Investment in the Defence Sector which will affect the national security.
iii.The Clause has been suggested by the Ministry of Commerce and Industry due to sensitivity of the defence sector.
Boosting "Make in India":
i.It has been introduced to reduce the dependency on imports in the Defence Sector and boosting "Make in India".
ii."Make in India" will generate more employment and business opportunities to Indian Businesses and boosts self- dependency.
iii.The FDI policy will also attract foreign manufacturers to set up manufacturing units in India.
Increasing Turnover in Defence Sector by 2025:
i.The Government is planning to achieve a turnover of Rs. 1.75 lakh crore, including exports worth Rs 35, 000 crores by 2025.
ii.In 2019, The defence sector along with the aerospace and shipbuilding industry was estimated to be worth Rs 80, 000 crores, out of which private investment was just 20% (around 17, 000 crore). The investment of Public Sector Undertaking was 80% (around 63, 000 crore).
Announcement by Finance Minister Nirmala Sitharaman:
The increase of FDI cap to 74% in Defence Sector was announced by Finance Minister Nirmala Sitharaman while announcing the economic stimulus package in May, 2020.
The Government also put out a list of weapons and platforms which will be purchased only from domestic industries.
Recent Related News:
i.The Stockholm International Peace Research Institute's (SIPRI) annual report titled "Trends in international arms transfers, 2019" ranked India as the world's second largest arms importer during the period 2015-19.
ii.On August 9, 2020, the Department of Military Affairs (DMA), Ministry of Defence (MoD) decided to restrict import of 101 weapons and military platforms.
About Ministry of Defence (MoD):
Union Minister – Rajnath Singh
Minister of State (MoS) – Shripad Yesso Naik
Shipping Minister Mansukh L. Mandaviya Launched 'SAROD-Ports', a Dispute Resolution Mechanism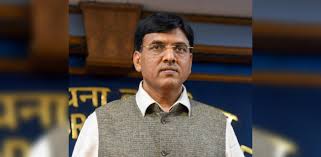 On September 10, 2020 Mansukh Laxmanbhai(L.) Mandaviya, Union Minister of State for Shipping (I/C) launched a dispute resolution mechanism, 'SAROD-Ports' (Society for Affordable Redressal of Disputes – Ports) through virtual ceremony in New Delhi, India. It was established under the Societies Registration Act, 1860. It consists of members from Indian Ports Association (IPA) and Indian Private Ports and Terminals Association (IPTTA).
Gist About 'SAROD-Ports'
Objective
To fairly resolve disputes in an affordable and timely manner, i.e., will save a huge amount of legal expenditure and time.
To enrich the dispute redressal mechanism with the panel of technical experts as arbitrators.
Note– Due to its quick, timely, cost effective and robust dispute resolution mechanism, it will make it easier to do business in the maritime sector
Alike the provision available in Highway Sector
It is similar to the provision available in the form of SAROD-Roads constituted by NHAI(National Highways Authority of India) in the Highway Sector Alike the provision available in Highway
Disputes to be resolved
i.It will advise and assist in resolving disputes through arbitrations in the maritime sector, including ports and shipping sector in Major Port Trusts, Non-major Ports, including private ports, jetties, terminals and harbours.
ii.Apart from them, it will also cover the disputes between Licensee/Concessionaire and their contractors arising out of and during the course of execution of various contracts and disputes between granting authority and Licensee/Concessionaire /Contractor.
Background
In January 2018, the Union Cabinet chaired by Prime Minister Narendra Modi approved amendments in the Model Concession Agreement (MCA).
The amendments in the MCA anticipated the constitution of SAROD-PORTS as a dispute resolution mechanism for PPP(Public-Private Partnership) Projects in the Major Ports.
Additional Info
i.In the coming days, all major Ports will shift towards 'Landlord Model. Many concessioners will be working with the Major Ports.
ii.SAROD-Ports will promote confidence in private players and ensure the right kind of environment for the partners.
About Societies Registration Act of 1860:
It was enacted under the British Raj in India. The legislation in India allows the registration of entities involved in the benefit of society – education, health, employment etc.
It provides for the registration of literary, scientific and charitable societies.
About Model Concession Agreement (MCA):
It forms the core of public private partnership (PPP) projects in India. It frames the policy and regulatory framework for implementation of a PPP project. The 1st version of MCA was developed by the Planning Commission.
• It addresses a range of critical issues pertaining to a PPP framework. It allocates risk to parties best suited to manage them
• MCA's for various sectors like National Highways, State Highways, Urban Rail Transit System and Ports are available.
Recent Related News:
On April 30, 2020 The Ministry of Shipping launched its reconstructed website (shipmin.gov.in), which is based on open source technology and is deployed on the National Informatics Centre(NIC) cloud Meghraj.
It is designed in accordance with the Guidelines for Indian Government Websites (GIGW) issued by the Department of Administrative Reforms and Public Grievances, Government of India(GOI)
Constituency:
Mansukh L. Mandaviya– Rajya Sabha, Gujarat
Five Rafale Aircrafts inducted into 'Golden Arrows' Squadron of Indian Air Force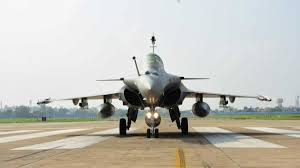 On September 10, 2020 The Five Rafale Aircrafts which arrived in India on July 29, 2020 were formally inducted into the Indian Air Force at a function held at Air Force Station, Ambala (Haryana). They were inducted into the Indian Air Force's 17 Squadron 'Golden Arrows'.
Official Present in the Ceremony:
It was inducted into Indian Air Force (IAF) in the presence of Defence Minister, Rajnath Singh, Minister of the French Armed Forces, Florence Parly, Chief of Defence Staff General Bipin Rawat, Chief of the Air Staff Air Chief Marshal RKS Bhadauria, Defence Secretary Dr Ajay Kumar, Secretary Department of Defence Research & Development and Chairman DRDO, Dr G Satheesh Reddy.
French Delegation:
i.The French delegation included Mr Emmanuel Lenain, Ambassador of France to India, Air General Eric Autellet, Vice Chief of the Air Staff of the French Air Force and other senior officials.
ii.A large delegation of senior functionaries of French Defence Industries which included Mr. Eric Trappier Chairman and Chief Executive of Dassault Aviation and Mr. Eric Beranger, CEO, MBDA were present during the ceremony.
Highlights from the Induction ceremony:
i.The Rafale aircraft was given a traditional water cannon salute after the Sarva Dharma Puja.
ii.An air display by Rafale and Tejas aircraft was conducted by 'Sarang Aerobatic Team'.
iii.This is Florence Parly's third visit to India after assuming office in 2017. France assured that it will support Indian candidature for permanent seat at the United Nations Security Council(UNSC).
iv.He also highlighted the India-France Partnership, under which Scorpene submarines are being built at the Mazagaon Docks(Mumbai). On the basis of this partnership, the first submarine, INS Kalvari was commissioned in 2017.
Policy Reforms:
Defence Minister Rajnath Singh highlighted policy reforms such as manufacturing of defence equipment under the Strategic-Partnership model, enhancing FDI to 74% by automatic route & establishment of two defence corridors in Uttar Pradesh and Tamil Nadu and reforms in Offsets.
Defence Minister Rajnath Singh holds & French defence minister Florence Parly hold conversation
i.The delegation level talks led by Rajnath Singh & Florence Parly took place at Palam Air Force Station.
ii.Rajnath Singh apprised Parly of the four-month-long border row with China in Eastern Ladakh.
iii.The two sides also reviewed areas of bilateral cooperation and exchanged views on contemporary regional and global security issues of mutual interest.
iv.The two ministers vowed to step up cooperation in the Indian Ocean Region (IOR) which is witnessing increasing Chinese Military Posturing.
NSA Ajit Doval holds talks with French Defence Minister Florence Parly
i.National Security Advisor (NSA) Ajit Doval held talks with French Defence Minister Florence Parly to further boost the bilateral defence & security cooperation between India & France.
ii.The talks were focussed on ways to enhance the overall strategic ties between the two countries.
India, France decide to expand cooperation in Indian Ocean Region
India and France are increasingly engaged in new areas of cooperation such as in the Indian Ocean region(IOR), climate change and sustainable growth and development.
i.The Indian Navy expanded its deployment in the Indian Ocean Region, stationing warships and submarines following the border row in eastern Ladakh.
ii.The maritime space around the Malacca Strait is very critical for China's supply chain through sea routes.
Inter-Governmental Agreement (IGA):
i.In September 2016, €7.87 bn (Rs 59,000 crore) Inter-Governmental Agreement (IGA), was signed between India and France for 36 Rafale Fighter Jets.
ii.On July 29, 2020, the first five of 36 Rafale fighter jets arrived from France and landed in Ambala, Haryana.
iii.The five aircraft include two twin seater trainer aircraft and three single seat fighter aircraft. These fighter jets are manufactured with 13 India Specific Enhancements (ISE), by Dassault Aviation, a french company.
iv.Notably, Rafale is the first imported fighter to be inducted into Service since the Sukhoi-30s from Russia in the late 90s.
v.The five jets were flown by pilots of the 17 Golden Arrows led by Commanding Officer Group Captain Harkirat Singh along with Wing Commander Manish Singh, Wing Commander Abhishek Tripathi, Wing Commander Sidhu, Wing Commander Arun & Rohit Kataria.
Recent Related News:
i.On July 29, 2020, the first five of 36 Rafale fighter jets, from France were landed in Ambala in Haryana after covering a distance of nearly 8500 km to join the Indian Air Force (IAF).
ii.On August 3, 2020, the Ministry of Defence (MoD) publicized a draft 'Defence Production & Export Promotion Policy (DPEPP) 2020 for public feedback by August 17, 2020 after which the policy would be promulgated by the MoD.
About France:
President – Emmanuel Macron
Capital – Paris
Currency – Euro
13th Edition of Aero India-21 to be held at Yelahanka Air Force Station, Bengaluru, Karnataka
The 13th Edition of Aero India-21 will be held at Yelahanka Air Force Base, Bengaluru, Karnataka from February 3rd- 7th, 2021. Defence Minister Rajnath Singh launched the Aero India 2021 website https://aeroindia.gov.in at NewDelhi, marking it open for space-bookings.
i.The website will be a contactless online interface and will host all online services related to the event for both the exhibitors and visitors.
ii.It will host informative content about the recent policies of the Ministry of Defence, and also the product profile of indigenous aircraft and helicopters.
Point to be Noted: –
Aero India is a biennial air show and aviation exhibition held in Bengaluru. It is organised by the Defence Exhibition Organisation under the Ministry of Defence. It is Asia's largest Aeroshow.
Aero India-2019
i.The 12th edition of "Aero India 2019" was held at the same Yelahanka, Air Force Station, Bengaluru from February 20 to24, 2019.
ii.Around 61 aircrafts participated in the Aero India 2019. Several seminars were conducted by various agencies including the Ministry of Civil Aviation, Skill Development Ministry, State Governments and Industrial Associations in addition to the Ministry of Defence.
Recent Related News:
i.On May 27, 2020 The Indian Air Force(IAF) operationalised its 2nd squadron(Sqn) No. 18 'Flying Bullet' equipped with Light Combat Aircraft (LCA) Tejas (Mk-1) Final Operational Clearance(FOC) at its Sulur Air Force Station in Coimbatore, Tamil Nadu.
About Indian Air Force (IAF):
Chief of the Air Staff – Air Chief Marshal Rakesh Kumar Singh Bhadauria
Headquarters – New Delhi
India's 'Largest Piggery Mission' launched in Meghalaya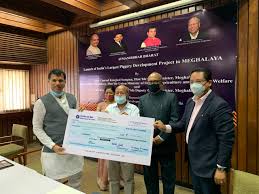 On September 10, 2020, The state government of Meghalaya launched India's Biggest Piggery Project with an outlay of Rs 209 Crores. It is being launched under the aegis of Meghalaya Livestock Enterprises Advancement Society (MLEADS) and funded by the National Cooperative Development Corporation (NCDC).
The Project was launched by Union Minister of State (MoS) for Agriculture and Farmers Welfare Kailash Choudhary in the presence of Meghalaya Chief Minister Conrad Sangma and Deputy Chief Minister Prestone Tynsong at the NCDC Headquarters in New Delhi.
Objective:
The main objective of the Piggery Mission is to reduce the annual import of Pork worth Rs 150 Crore and make Meghalaya self-sufficient ("Aatma Nirbhar") in Pork production over the next 3 years.
Key Points:
i.The Mission would provide a regular source of income to members of 300 Primary Agriculture Cooperative Credit Societies (PACCS).
ii.It aims to transform the piggery sector through Quality Enhancement, Skill Development, Value Addition & Input Cost Optimisation.
iii.Through the "Piggery Mission" farmers in the state will be provided Interest Free Loan. The State Government will pay the interest, to encourage farmers to avail the loan.
iv.The programme will be implemented with Mahatma Gandhi National Rural Employment Guarantee Act (MGNREGA) to ensure that people in villages will get benefited from it.
Highlights:
i."Restart Meghalaya Mission" – It was launched on August 15, 2020. It comprises interventions to support farmers, Entrepreneurs by enabling them to build growth-promoting basic infrastructure and services.
ii.With the aim of catapulting Meghalaya into top ten Indian states in terms of Per Capita Income by 2030, The Government of Meghalaya has launched several initiatives like The Lakadong Mission, Jackfruit Mission, Mushroom Mission, Milk Mission and Aquaculture Mission to systematically increase production and value addition.
Recent Related News:
i.On 8th August 2020, Conrad Kongkal Sangma, Chief Minister of Meghalaya informed the cabinet's approval for the passage of the "Policy on Reservation of seats for Women in Village Employment Councils(VECs)", the policy of reserving 50% seats for women in the village level community institutions.
ii.On August 18, 2020 Ram Nath Kovind, President of India appointed Satya Pal Malik as the Governor of Meghalaya.
About Meghalaya:
Governor – Satya Pal Malik
Capital – Shillong
73rd session of WHO South East Asia Region held Virtually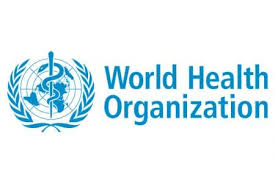 On September 9-10, 2020, the 73rd session of WHO (World Health Organization) South East Asia Region (SEAR) was hosted virtually by Thailand from Bangkok under the Chairmanship of Mr. Anutin Charnvirakul, Deputy Prime Minister and Minister of Health, Thailand where Indian side was represented by Union Minister Dr. Harsh Vardhan, Minister for Health and Family Welfare (MoHFW) along with Sh. Ashwini Kumar Choubey, Minister of State for Health and Family Welfare. Dr. Poonam Khetrapal Singh, Director WHO SEAR.
• Union Minister Dr. Harsh Vardhan, who was the Chair of the 72nd SEAR session which held in New Delhi ,addressed his part before handover the handing over the charge to the new Chair Mr. Anutin Charnvirakul
• This was for the first time that the entire event was held virtually due to COVID pandemic to discuss most pressing regional and global public health issues.
Dr. Harsh Vardhan addresses the Ministerial Round Table Session on COVID-19 Emergency Preparedness Dr. Harsh Vardhan provided two interventions in the Ministerial Round Table Session on COVID-19 Emergency Preparation.
• First one – Three important interventions that were applied to manage COVID – 19 and maintain essential non – COVID health services in India.
• Second one – He shared the strategies applied to ensure that there are increased investments in health and health emergency preparedness and response as well as in International Health Regulation core capacities to prevent future pandemics.
SEAR Member States' Declaration on the collective response to COVID-19 in South-East Asia Region
During the second and last day of the 73rd Regional Committee Session ,the declaration was signed at the end of a ministerial round table.
• All member countries shared their various COVID-19 response measures and efforts being made to maintain essential health services and restore those impacted due to the pandemic.
• Member countries agreed to continuing and expanding multi-sectoral collaboration; strengthening regional collaboration for scaling up capacities for preparedness, surveillance and rapid response, field epidemiology training, supply chain management of medicines and medical supplies, and regional stockpiling of essential health resources. They also resolved to identify gaps and strengthen core capacities as required by the International Health Regulations 2005.
Efforts taken by India in Health Sector Highlighted in Session
-National Health Policy 2017, which aims to provide affordable healthcare for all citizens of India.
-Ayushman Bharat which launched in 2018 marks a significant milestone towards universal health coverage and is also the world's largest government-sponsored free healthcare assurance program.
-Elimination of Poliomyelitis, Maternal and Neonatal Tetanus and Yaws as well as considerable reductions in maternal and newborn mortality
-India's target of elimination of Tuberculosis by 2025, and commitment to eliminate neglected tropical diseases like lymphatic filariasis and kala-azar.
-Launching of Swachh Bharat Abhiyaan, Housing for All by 2022, Nutrition Mission, Skill Development, Smart Cities, Eat Right India, Fit India etc. to elevate the quality of life of Indians.
Recent Related News:
On July 22, 2020 The World Health Organization (WHO) along with other key bodies had launched COVID-19 Law Lab(www.COVIDLawLab.org). It is a database of laws that countries had implemented in response to the COVID-19 pandemic. The lab is a joint project of the United Nations Development Programme (UNDP), WHO, the Joint United Nations Programme on HIV/AIDS (UNAIDS) and the O'Neill Institute for National and Global Health Law at Georgetown University.
About WHO South East Asia Region (SEAR):
Headquarter– New Delhi
Members– 11 nations: Bangladesh, Bhutan, Korea, India, Indonesia, Maldives, Myanmar, Nepal, Sri Lanka, Thailand, and Timor-Leste
Union Minister Prahlad Singh Patel participates in the 17th SCO Culture Ministers Meeting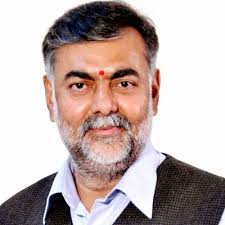 On September 10, 2020 Union Minister of State (MoS) (Independent Charge), Prahlad Singh Patel virtually participated in the 17th Shanghai Cooperation Organization (SCO) Culture Ministers meeting.
Discussions were held on the role and place of culture during the Global Crisis and the prospects for developing multilateral cultural cooperation within SCO.
Key Points:
i.The Culture Minister highlighted that one of the important aspects that unites and connects members of SCO countries is the shared heritage of Buddhist philosophy and art.
National Museum of India:
i.National Museum of India is in the process of organizing the first SCO Exhibition on Shared Buddhist Heritage in 2020 to promote mutual bonding. It will be held online due to the pandemic.
ii.The Exhibition will mark India's Chairpersonship of Council of Heads of Government in 2020.
Sahitya Akademi:
i.On the motive of sharing our literature works with SCO nations, Sahitya Akademi,India's National Academy of letters will translate ten Indian literary works into SCO languages such as Russian and Chinese.
ii.The translated works would be released during the upcoming Council of Heads of Government Meeting to be hosted by India in 2020.
iii.National Gallery of Modern Arts will host collaborative programmes such as virtual exhibitions, online are workshops and dialogues with museum professionals and artists to discuss ways to make the artnership stronger and to discuss the role of museums/institutions for the future.
India supports proposal of declaring 2021 as Year of Culture:
i.The year 2021 will mark the 20th Anniversary year of the founding of SCO. India supported the proposal of declaring 2021 as the Year of Culture of SCO to celebrate the Anniversary.
ii.Indian Council for Cultural Relations (ICCR) expressed its willingness to be part of 2021 year of SCO culture by organizing festivals/performance of Indian culture, Conference & Seminars and sponsoring Indian speakers as part of celebration in Member states of SCO. It is also planning to organize a Film Festival to commemorate the occasion.
Shanghai Cooperation Organization (SCO):
i.The Shanghai Cooperation Organisation (SCO), or Shanghai Pact was announced on 15 June 2001 in Shanghai, China.
ii.SCO has eight member states (China, India, Kazakhstan, Kyrgyzstan, Russia, Pakistan, Tajikistan and Uzbekistan), four Observer States (Afghanistan, Belarus, Iran, and Mongolia) and six "Dialogue Partners" (Armenia, Azerbaijan, Cambodia, Nepal, Sri Lanka and Turkey).
iii.SCO focuses mainly on regional security issues, regional terrorism, ethnic separatism and religious extremism and regional development.
Recent Related News:
i.On January 13, 2020 the secretary general of the Shanghai Cooperation Organisation (SCO) Vladimir Norov announced that India has been selected to host the SCO's annual meeting of council of heads of government for the 1st time.
ii.On July 24, 2020 Union Minister of Health and Family Welfare, Harsh Vardhan participated digitally in the SCO Health Minister's Digital Meet at Nirman Bhawan, Delhi. The meeting was chaired by Mikhail Murashko, Minister of Health of the Russian Federation.
About Shanghai Cooperation Organization (SCO):
Secretary General – Vladimir Norov (Uzbekistan)
Headquarters – Shanghai, China
About Sahitya Academy
President – Chandrashekhara Kambara
Headquarters – New Delhi
India slips 26 spots to 105th position on 2020 Economic Freedom Index: Fraser Institute Report
India took the 105th position in the 24th Edition of Economic Freedom of the World: 2020 Annual Report by Canada's Fraser Institute, which has been released in India in conjunction with Center for Civil Society, New Delhi- based think tank. The report is co-published by CATO Institute (America) with more than 70 think tanks around the world.
This is the 24th edition of Economic Freedom of the World.The report is based on 2018 data. Hong Kong topped the Index with a score of 8.94, followed by Singapore (8.65) and New Zealand (8.53). This year's publication ranks 162 countries and territories for 2018. The Report has been divided into 4 Quartiles based on the rankings.
| | | |
| --- | --- | --- |
| Rank | Country | (out of 10) |
| 105 | India | 6.56 |
| 1 | Hong Kong | 8.94 |
| 2 | Singapore | 8.65 |
| 3 | New Zealand | 8.53 |
Degrees of Freedom:
i.The degree of freedom is measured in five broad areas. They are:
• Size of Government
• Legal System and Property Rights
• Sound Money
• Freedom to Trade Internationally
• Regulation.
India's Prospects:
i.In order to increase Economic Freedom in India, it has to depend on next generation reforms in factor markets and openness to International Trade.
ii. India took the 79th spot in the 2018 Ranking.
iii.India reported a marginal decrease in size of Government (from 8.22 to 7.16), legal system and property rights (from 5.17 to 5.06), freedom to trade internationally (6.08 to 5.71) and regulation of credit, labour and business (6.63 to 6.53).
iv.The Rankings were based on 2018 data and many new restrictions on international trade, tightening of the credit market due to Non-Performing Assets (NPAs) and COVID-19's impact on debt and deficits did not reflect in India's score.
v.India has been ranked higher than China, which stands at the 124th position.
Other Rankings:
i.New Zealand, Switzerland, US, Australia, Mauritius, Georgia, Canada and Ireland came in the top-ten rankings.
ii.The 10 lowest-rated countries are African Republic, Democratic Republic of Congo, Zimbabwe, Algeria, Iran, Angola, Libya, Sudan and Venezuela.
iii.The rankings of other major countries are Japan (20th), Germany (21st), Italy (51st), France (58th), Mexico (68th), Russia (89th) and Brazil (105th). The Nations in the top Quartile of Economic Freedom had an average per capita Gross Domestic Product (GDP) of US $ 44, 198 in 2018, compared to $ 5, 754 for bottom quartile nations.
iv.Life expectancy is 80.3 years in the top quartile compared to 65.6 years in the bottom quartile.
Recent Related News:
i.On March 23, 2020 the Heritage Foundation published its 26th annual edition of Economic Freedom Index 2020 to measure the level of economic freedom in 186 countries. India (56.5) ranks in 120th position.
ii.On March 21, 2020 the United Nations (UN) released the 8th World Happiness Report 2020 to measure the happiness of people of 156 countries where India (3.573) ranks in 144th position & Finland (7.809) tops the 3rd time.
About Fraser Institute:
Chairman – Peter Brown
Headquarters – Vancouver, Canada
About Centre for Civil Society:
President – Partha J Shah
Headquarters – New Delhi
MoS Santosh Kumar Gangwar Attended Virtual Meeting of G-20 Labour and Employment Ministers
On September 10, 2020 Santosh Kumar Gangwar, Minister of State (Independent Charge- I/C) of Labour and Employment attended the G-20 Labour and Employment Ministers meeting . The virtual meeting was held to discuss recent developments of the economic and labour market globally.Discussion was also made about COVID-19 and its impact. The declaration also lists the measures to ease the impact of COVID-19 on the labour market while discussing the efforts of the Saudi Presidency in developing the G20 Youth Roadmap 2025.
Key Info
i.In Order to find solutions to the common problems that result from the COVID-19 pandemic, Santosh Kumar Gangwar called on all the G-20 members to continue to work together.
ii.To reduce the workers' problems, India encouraged its employers to pay their workers.
iii.For the 1st time in the G20 Forum, the indicators relating to youth have been identified. This will help India to assess the outcomes on the progress of youth in the labour market.
iv. He also stated that adequate arrangements were made to provide temporary shelters, food and medical facilities to the migrant labourers.
Note:The 15th meeting of G20 will organize from 21-22 November 2020, in Riyadh, Saudi Arabia. First time that Saudi Arabia will hold the Presidency of the G20 with the theme "Realizing Opportunities of the 21st Century For All".
About G20:
Presidency 2020– Saudi Arabia( Italian Presidency in 2021)
Members– European Union (EU) and 19 countries including India
ADB, ENGIE inked Rs 466-cr loan agreement for developing Raghanesda Solar Project in Gujarat
On September 10, 2020, as a part of Asian Development Bank's (ADB) ongoing support to India's renewable energy sector, a long term loan agreement of Rs 4.66 billion (about $65.5 million) was inked between ADB and the ENGIE group to construct and operate a 200-megawatt alternating current solar photovoltaic-based power plant at Raghanesda Solar Park in Gujarat.
• The agreement was signed by Principal Investment Specialist at ADB's Private Sector Operations Department Mayank Choudhary and ENGIE group's Head of Acquisitions, Investments, and Financial
Advisory Phuntsok Wangyal.
• The project will be implemented by Electro Solaire Private Limited (ESPL), a special purpose vehicle owned by ENGIE with expected commission in the first half of 2021.
ESPL is collaborating with the Gujarat Government for its construction and has signed a power purchase agreement for 25 years with the state government.
How will this project be beneficial to India?
Once commissioned, the power plant is expected to generate about 440 gigawatt-hours of electricity annually. This will help avoid nearly 385,000 tons of carbon dioxide emissions a year, which would otherwise have been generated by conventional fossil fuel plants.
It will help India to meet its targets for non-fossil fuel-based electric power generation.
Point to be noted:
– Since 2007, ADB has supported the development of renewable energy in India, At that time it financed the first set of wind projects under the independent power producer (IPP) model. It also financed solar independent power producers (IPPs) by assisting projects under the National Solar Mission and various state policies.
Recent Related News:
On April 29, 2020, ADB approved a loan worth $346 million (around Rs 2,616 crore) for the government of Maharashtra to provide reliable power connection in rural areas of the state, where the labour force is mostly engaged in agriculture and related activities.
About ENGIE group:
ENGIE group is a global leader in low-carbon energy and services, offering solutions in its key businesses. Its portfolio includes 810 megawatts (MW) peak of solar PV (photovoltaic) and 280 MW of wind power in India.
Headquarter– La Defense, France
Chairman– Jean-Pierre Clamadieu
About Asian Development Bank (ADB):
Headquarters– Mandaluyong, Philippines
Membership– 68 countries
President– Masatsugu Asakawa
ICICI Bank Launched "iStartup 2.0", a Comprehensive Banking Programme for Startups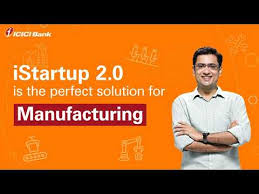 On 10th September 2020, ICICI Bank launched its comprehensive banking programme for the Startups named "iStartup 2.0" which will support the requirements of the startups like regulatory assistance, analytics, staffing, acquisition and digital outreach of customers.
iStartup2.0:
i.iStartup2.0, integrates all business, trade and banking requirements under a single platform using mobile and internet banking platforms.
ii.The Startup Assist, a one stop shop of iStartup 2.0 which provides services like digital marketing, staffing solutions, regulatory and tax solutions.
iii.The startups (up to 10 years old) including partnerships, private and public limited companies as well as limited liability partnerships can instantly open accounts and get account numbers since ICICI bank has integrated its API with the website of the Ministry of Corporate Affairs(MCA).
Banking Features:
i.It offers many industries first features like instant payment of GST, easy bulk collection & payments of funds through multiple modes, automatic bank reconciliation and inward/outward remittances among others.
ii.Access to the state-of-the-art mobile app "InstaBIZ", for customers to complete digital banking transactions.
iii.iStartup2.0' offers customers an eponymous Current Account which is available in three variants–Platinum, Gold and Silver– the widest range by any Bank for start-ups.
SBI to Launch 'SAFAL', a Loan product for Organic Cotton Growers
C.S. Setty, Managing Director(MD) of State Bank of India(SBI) informed that SBI will launch a loan product called SAFAL(Safe and Fast Agriculture Loan) during a Fintech conference organised by Federation of Indian Chambers of Commerce and Industry (FICCI). SAFAL is primarily focused on organic cotton growers who do not have any credit history.
Key Info
i.A company has brought all the organic cotton growers and created a database on the basis of blockchain.
ii.Any buyer of this cotton around the world can check if the farmer is actually growing organic cotton.
iii.Through the collected data, SBI provides credit linkage facility. Additional Info
• SBI has more than 40 Machine Learning based models, which it uses across the spectrum for business, risk mitigation, fraud management.
• In the last 2 years SBI had a net income creation of about Rs 1,100 crore.
Note– In addition to C.S. Setty, there are 3 other MDs in SBI namely, Dinesh Kumar Khara, Arijit Basu and Ashwani Bhatia.
About State Bank of India(SBI)
Headquarters– Mumbai, Maharashtra
Chairman– Rajnish Kumar
Tagline– The banker to every Indian; With you all the way; Purely banking nothing else; The nation banks on us.
India's Real GDP Growth to Contract by 9% in FY21: CRISIL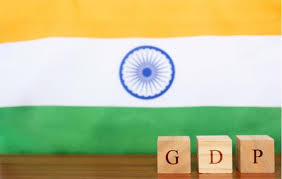 On September 10, 2020 The latest report of the rating agency CRISIL projects India's real GDP (Gross Domestic Product) growth to contract by 9%(-9%) in FY21(2020-2021) as COVID-19 infections are yet to peak and the government is not providing adequate direct fiscal support. Earlier in May, 2020 the rating agency projected that Indian economy will contract by 5%(-5%) in FY21.
Note- 9% contraction will be the highest since the 1950s.
The Indian economy contracted by 23.9% in the 1st quarter(April-June) of FY21.
Key Info
• A relief package of Rs 20 lakh crore was announced by the government, but the actual new expenditure was less than 2% of GDP.
• The rating agency's forecast of May had assumed additional direct fiscal support of 1 % of GDP, which has not come through.
Highlights of the Report
Quarter
India to contract by 12% on-year in the 2nd quarter of FY 21
Permanent Loss
i.It expects a permanent loss of 13% of real GDP over the medium term. In nominal terms, this amounts to Rs 30 lakh crore.
ii.This is much higher than a 3 % permanent hit to GDP in Asia-Pacific economies estimated by S&P Global Ratings.
iii.In order to equalise with the pre-pandemic trend value of real GDP, the average real GDP growth is required to rise to 13% annually for next 3 fiscals, which is a record India has not achieved before.
Agriculture
Agriculture to grow by 2.5% in the current fiscal year. The rating agency informed that this sector lacked the capacity to offset the sharp contraction in other sectors of the economy, which accounted for 85% of GDP.
Other Projections
i.It expects a 10% growth in FY22, against the backdrop of a very weak site and some benefits from the effects of rising-global-wave-lifting-all boats. Even so the real GDP can catch up to FY20 level by FY22.
ii.It also expects an average 6.2% growth annually over the next 3 year, i.e., between FY23 and FY25.
Recent Related News:
i.As per the report of DBS(Formerly, Development Bank of Singapore), Singaporean brokerage, India's Gross domestic Product(GDP) will contract by 6%(-6%) in FY21 as the economy is yet to stabilise the COVID -19 infection curve and due to the caseload in the economically key states. This will affect the economy badly. In its earlier forecast, the brokerage had forecasted the growth as -4.8%.
ii.On June 1, 2020 Rating agency Moody's expects India's real Gross Domestic Product(GDP) to contract by 4% in fiscal 2021 due to the COVID-19 pandemic and related lockdown measures. India's foreign-currency and local- currency long-term issuer ratings have been downgraded to Baa3 from Baa2.
• Meanwhile India's local-currency senior unsecured rating was also reduced to Baa3 from Baa2, and its short- term local currency rating to Prime(P)-3 from P-2. The outlook remains negative.
About CRISIL:
It is India's first credit rating agency.
Managing Director(MD) and Chief Executive Officer(CEO)– Ashu Suyash
Headquarters– Mumbai, Maharashtra
NASSCOM Future Skills and Microsoft Launched "AI classroom series" for Students in India
On 10th September 2020, FutureSkills, an initiative of IT-ITES (Information technology – IT enabled services) Sector Skill Council National Association of Software and Services Companies (NASSCOM) partnered with Microsoft to launch Artificial Intelligence (AI) Skilling initiative "AI classroom series" to skill 10 lakh students in India by 2021 to make India a global hub for AI skilled talents and create jobs through upskilling and reskilling.
Note:
This partnership is a part of Microsoft's initiative to help 2.5 core people across the globe to gain new digital skills to support the digital economy.
Features:
i.The "AI classroom series" commences on 21st September 2020 with multiple time slot options will provide Microsoft's expertise in AI, machine learning and data science through live demo, hand-on workshop and assignment through self-learning, virtual instructor and mentoring.
ii.This free introductory classes for the undergraduates will provide the basics of data science, machine learning models of Azure, and cognitive services to build intelligent solutions.
iii. Access to contents and developer tools of Microsoft and GitHub will be provided to registered students.
iv.This will also manage the collaboration with various institutes and colleges to integrate cloud and AI technologies into its curriculum.
About IT-ITES Sector Skill Council NASSCOM:
NASSCOM – National Association of Software and Services Companies
CEO– Amit Aggarwal
Headquarters– Noida, Uttar Pradesh
About Microsoft:
CEO– Satya Nadella
Headquarters– Washington, United States of America
West Bengal Government wins the WSIS Winner Prize 2020 for Sabooj Sathi Project: 8th Edition of WSIS Prizes Contest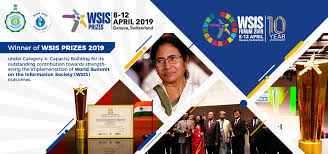 On 7th August 2020, In the 8th Edition World Summit on the Information Society (WSIS) prize contents, Sabooj Sathi online 3.0 project of West Bengal Government won the WSIS Winner Prize 2020 under the E-government category.
WSIS handed over the winner prize 2020 to S K Thade, principal secretary of the Backward Classes Welfare Department, government of West Bengal
Sabooj Sathi online 3.0:
i.The flagship initiative "Sabooj Sathi" was launched by Chief Minister Mamata Banerjee on 29th October 2015 to establish primary and upper primary schools within walking distance to reduce the dropout rates among the students, especially girls from economically and socially disadvantaged backgrounds.
ii.This scheme provided bi-cycles to the government school students of class between 9 to 12.
iii.The bicycles provided under this scheme increase the mobility of the students which resulted in the increase in the enrolment in high school by 12%.
WSIS Prizes:
The WSIS prizes is a global platform to showcase the success stories in the implementation of WSIS action lines and United Nations Sustainable Development Goals(SDGs).
Note:
In 2017, West Bengal government project Kanyashree Prakalpa,which is a targeted conditional cash transfer scheme got first place in public service and received the highest award, United Nations Public Service Award at The Hague, Netherlands.
Ministry of Finance Formed Expert Panel Headed by Rajiv Mehrishi to Assess Impacts of Waiving Loan Moratorium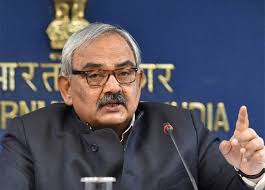 On 10th September 2020, The Ministry of Finance formed a three-member expert panel headed by Rajiv Mehrishi, former comptroller and Auditor General of India to assess the impacts of the waiver of interest on the moratorium loans offered to the COVID-19 affected borrowers which ended on 31st August 2020.
Members:
Ravindra H Dholakia, Former professor of IIM Ahmedabad and former member of Reserve Bank of India(RBI)'s Monetary Policy Committee and B Sriram, former Managing Director of State Bank of India(SBI) and IDBI Bank are the other members of the committee.
The panel will submit its report within one week.
Committees Terms of reference:
i.The committee will assess the impact of 'waiving interest' and 'interest on interest' on the COVID-19 related moratorium on the national economy and financial stability.
ii.The committee will suggest the measures and rules to control the financial constraints in the society.
iii.The SBI will provide the secretarial support to the panel and the committee is allowed to consult banks and other stakeholders.
iv.The panel will also assess the impacts on the depositors which includes the pensioners and the banks that function as commercial entities that contribute to the overall economy.
Background:
i.The RBI allowed the banks to offer a three months' moratorium on the principal and interest payments from 1st March 2020 to support the borrowers affected due to the COVID-19 pandemic.
ii.This moratorium was given an additional three months' extension on 22nd May 2020 which ended on 31st August 2020.
Key Points:
i.The Supreme Court gave two weeks' time to the central government, RBI and banks to clear their views on waiving interest during the 6months period.
ii.The court directed the banks not to declare any loan (loans that were not categorized NPA as of 31st August) as non-performing assets(NPA).
iii.The government has also rejected the request for the uniform interest waiver policy stating that all the loan accounts were different and the relief provided were on a case to case basis.
Recent Related News:
i.On August 24, 2020, Centre sets up a panel under the chairmanship of Valipe Ramagopal Rao director Indian Institute of Technology (IIT), Delhi to modify the charter of duties of 57 DRDO labs on the basis of current and futuristic defence and battlefield needs.
ii.On July 24, 2020 the Ministry of Human Resource Development set up a committee headed by UGC Chairman, D.P. Singh to form guidelines and suggest measures to ensure that more students study in India and there is a smooth transition for students returning from abroad due to COVID-19 situation.
About Ministry of Finance:
Union Minister– Nirmala Sitharaman
Minister of State– Anurag Singh Thakur
Departments– Department of Economic Affairs, Department of Expenditure, Department of Revenue, Department of Investment and Public Asset Management and Department of Financial Services.
UNICEF Appointed Ayushmann Khurrana as Celebrity Advocate for Children's Rights Campaign, 'For Every Child'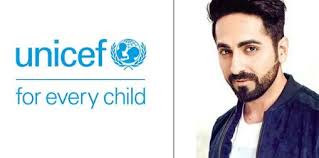 United Nations Children's Fund(UNICEF) has appointed Bollywood Actor Ayushmann Khurrana as its celebrity advocate for children's rights campaign, "For Every Child". He will work towards this initiative in India. He will support UNICEF to end violence against children, especially in the present situation- COVID-19 is increasing the risk of violence and abuse against children due to the extended lockdown and the socio-economic impacts of the pandemic.
General Info
Ayushmann Khurrana will join hands with former football star David Beckham, who works on this campaign globally.
Note
It is to be noted that recently United Nations'(UN) 1st International Day to Protect Education from Attack was observed on September 9, 2020 to raise awareness about the importance of safeguarding schools as places of protection and safety for educators and students.
About United Nations Children's Fund(UNICEF)
Headquarters – New York, United States of America
Executive Director – Henrietta H. Fore
Florida University Research Team Discovered the Explosion of 'Supernova LSQ14fmg'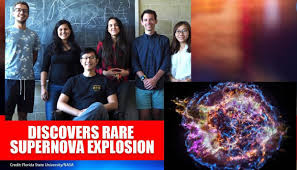 A 37-member international research team led by Eric Hsiao, Assistant Professor of Physics in Florida State University (FSU) discovered that an unusual supernova, called Supernova LSQ14fmg was exploding. It was located one -hundred million light-years away from Earth. It is known as Type Ia supernova, and more particularly, a member of the 'super-Chandrasekhar' group. The research was published in 'The Astrophysical Journal'.
• The data was collected with the Swope and du Pont telescopes at Carnegie's Las Campanas Observatory in Chile, and the Nordic Optical Telescope at the Observatorio del Roque de los Muchachos in Spain.
Key Info
• This work was part of the Carnegie Supernova Project II, a National Science Foundation-funded program to observe supernovae.
• The Carnegie Supernova Project has been supported by the U.S. National Science Foundation and the Danish Agency for Science and Technology and Innovation.
About Supernova LSQ14fmg
i.Supernova LSQ14fmg gets brighter very slowly and it is also one of the brightest explosions in its class. These characteristics are unlike any other.
ii.Type Ia supernovae played an important role in discovery of dark energy, the name given to the unknown energy responsible for the current accelerated expansion of the universe.
About United States of America(USA):
Florida is a state in USA
Capital– Washington, D.C.
Currency– Dollar
British Actress Diana Rigg Passed Away at 82: Starred in GOT, Avengers and James Bond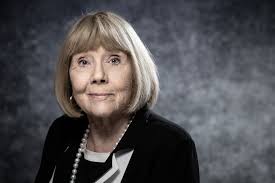 On 10th September 2020, Dame Diana Rigg, British who was popularly known for her recent role as Olenna Tyrell in the Game of Thrones series passed away at the age of 82 after being diagnosed with cancer in March 2020. She was born in Doncaster, Northern England.
About Diana Rigg:
i.Diana made her debut at the Royal Shakespeare Company in 1959.
ii.She starred alongside Partick Macnee in The Avengers (1965) as a secret agent Emma Peel.
iii.She starred as Tracy who became Mrs James Bond in the film On Her Majesty's Secret Service (1969).
iv.Her recent performances include the Duchess of Buccleuch in Victoria, Mrs Pumphrey in the new adaptation of All Creatures Great and Small.
Awards:
i.Diana Rigg won the Tony Awards for her role in Medea in 1994.
ii.She won the Primetime Emmy Awards for her role Mrs. Danvers in Rebecca in 1997.
IIT Guwahati develops self-check Kiosk: first-of-its-kind in India
Indian Institute of Technology Guwahati in collaboration with Workspace Metal Solutions Pvt. Ltd., Udaipur, has developed a self-check kiosk, it has first of its kind UV-C disinfection box capable of killing viruses/bacteria present on the surfaces of luggage, bags, keys, mobiles, wallet etc.
WHO Appoints Former Health Secretary Preeti Sudan as a member of its Panel for Pandemic Preparedness
The World Health Organization's independent panel for pandemic response has appointed India's former health secretary Preeti Sudan as one of its 11 panel member across the Globe and the decision was made by the panel's head, former New Zealand PM Helen Clarke and former Liberia President Ellen Johnson Sirleaf