TN's Guidance & WEF to Setup India's & South Asia's 1st Advanced Manufacturing Hub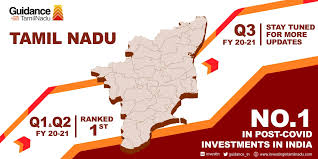 On October 7, 2020, Guidance, a nodal investment promotion and facilitation agency of Tamil Nadu (TN) located in Chennai has joined hands with the World Economic Forum (WEF) in set up India's and South Asia's first advanced manufacturing hub (AMHUB) in Tamil Nadu.This collaboration is in line with the Tamil Nadu Electronics Hardware Manufacturing Policy 2020.
• The partnership agreement was witnessed by Neeraj Mittal, Managing Director (MD) & Chief Executive Officer (CEO), Guidance, Francisco Betti, Head of Advanced Manufacturing and Production, WEF and Ion Cronin, Project Lead, Advanced Manufacturing & Production, WEF.
• Notably, AMHUB is one of the 19 platforms designed by the WEF.
About Tamil Nadu Electronics Hardware Manufacturing Policy 2020:
In September 2020, Tamil Nadu released its Electronics Hardware Manufacturing Policy 2020 to facilitate foreign investment in electronic systems design and manufacturing (ESDM) for the growth of indigenous startups. The state's focus is to raise its manufacturing output to US$100 billion by 2025 accounting 25% of India's total electronics exports, and skilling of more than 100,000 people by 2024
How will AMHUB benefit the state?
–It will provide opportunities in the sectors of electronics, electric mobility, solar energy and textiles through collaboration with AMHUB.
–It will aid in production by identifying and addressing regional opportunities brought by the Fourth Industrial Revolution (4IR).
–Through this regional success stories will be shared with other AMHUBs and vice versa for best practices.
–In the area of workforce upskilling/reskilling, it will help us identify skill gaps and bridge them from global experience.
–It will also promote sustainable manufacturing to accelerate the carbon-neutral manufacturing industry.
–AMHUB also bridges collaborations between businesses and government that maximize the potential of industrial development.
Recent Related News:
i.According to the World Risk Index (WRI) 2020, India has been ranked at the 89th spot among 181 Countries. The World Risk Index is a statistical model for the assessment of global risk of disasters such as earthquakes, storms, floods, droughts and sea-level rise. Qatar (0.31) had the lowest risk.
ii.On September 19, 2020 Tamil Nadu Chief Minister (CM) Edappadi Karuppa Palaniswami released Tamil Nadu Cyber Security Policy 2020, Tamil Nadu Blockchain Policy 2020 and Tamil Nadu Safe and Ethical Artificial Intelligence Policy 2020(Nicknamed as ABC Policies) during virtual Confederation of Indian Industry (CII) 'Connect 2020' event. With this, it became the first state in the country to release policies on Ethical AI, Blockchain and Cybersecurity.
About Tamil Nadu:
Capital – Chennai
Governor – Thiru Banwarilal Purohit
About World Economic Forum (WEF):
Founder and Executive Chairman– Professor Klaus Schwab
Headquarters– Cologny/Geneva, Switzerland
Ramesh Pokhriyal "Nishank" Virtually Inaugurated Gyan Circle Ventures of IIIT Sri City, Andhra Pradesh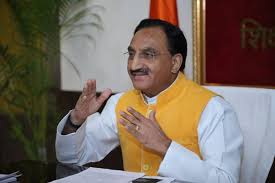 On October 8, 2020, Union Minister Ramesh Pokhriyal 'Nishank', Ministry of Education (MoE) virtually inaugurated the Gyan Circle Ventures, a MeitY (Ministry of Electronics and Information Technology) funded Technology Business Incubator (TBI) of Indian Institute of Information Technology (IIIT), Sri City (Chittoor), Andhra Pradesh (AP) through Video Conference from New Delhi.
• Gyan Circle Ventures would function as a Technology Incubation and Development of Entrepreneurs (TIDE 2.0) incubation center.
Key Points:
–These ventures will foster entrepreneurship in youngsters and help them to become successful innovators by providing support, in various phases.
— Emerging technologies will be used in such ventures like Artificial Intelligence (AI), Block-chain, Cyber Physical Systems (CPS), Cyber Security, Internet of Things (IoT), Robotics, etc.
–Notably, the TBI would have an Advisory Committee comprising leading Industrialists, entrepreneurs and technical experts which will leverage their expertise to incubates.
Other IIIT Sri City Initiatives:
It has been part of the MoE's Innovation Cell and established Institute Innovation Council. It has also established an Entrepreneurship Cell (E-cell) to support and enable students to create innovative ideas and convert them into business opportunities.
Other Participants: Amit Khare, Secretary, Higher Education (HE), Ajay Prakash Sawhney, Secretary, MeitY; Satish Chandra, Special Chief Secretary HE, Government of Andhra Pradesh; Bala M.S. Chairman, Board of Governors, IIIT Sri City Chittoor; Srinivasa C. Raju, Chairman, Sri City; Prof. G. Kannabiran, Director, IIIT Sri City Chittoor.
Union Minister Thaawarchand Gehlot Inaugurates International Conference on Mental Health : Looking Beyond COVID-19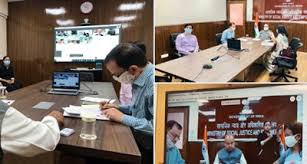 On October 8, 2020, Union Minister for Social Justice and Empowerment, Thaawarchand Gehlot virtually inaugurated the "International Conference on Mental Health: Looking Beyond COVID-19".
The conference was organized by the Department of Empowerment of Persons with Disabilities (DEPwD), Ministry of Social Justice & Empowerment in association with University of Melbourne, Australia.
Key Points:
i.Professor Craig Jeffrey, Director of Australia-India Institute co-chaired the conference.
ii.Union Minister highlighted the various initiatives taken by Government of India to address mental health concerns in India. The Initiatives are
• Setting up of National Institute of Mental Health Rehabilitation at Sehore, Madhya Pradesh.
• KIRAN Mental Health Rehabilitation Helpline.
iii.The conference touched upon the issues of Stress management for frontline non-health workers, Maintaining mental health:Working from Home, Mental Health and Human Rights in India and Australia, tools to build Mental Health Resilience for people with disability.
iv.The conference was organized as part of the Memorandum of Understanding (MoU) signed between Australia and India for cooperation in the disability sector in November, 2018.
Recent Related News:
i.On August 21, 2020, Central Government constituted the India's first 30-member National Council for Transgender Persons to advice, monitor and evaluate measures for the protection of the rights of Transgender community.
About Ministry of Social Justice & Empowerment:
Union Minister – Thaawarchand Gehlot
Minister of State (MoS) – Krishan Pal Gurjar, Rattan Lal Kataria, Ramdas Athawale
Coastal Security Exercise Sagar Kavach concluded; Reviewed by FOC-in-C Anil Kumar Chawla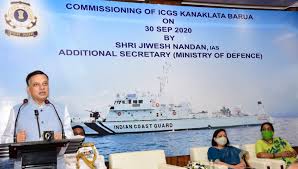 A two days long half yearly Coastal Security Exercise "Sagar Kavach" was held on October 8-9, 2020, along the coastal areas of Kerala, Karnataka and Lakshadweep to check Coastal Security mechanism and validate Standard Operating Procedures (SOPs). It assesses the preparedness of security agencies to deal with an asymmetric threat from sea.
• The exercise was closely monitored from Joint Operations Centre, Kochi (Kerala) and reviewed by Southern Naval Command Flag Officer Commanding-in-Chief (FOC-in-C) Vice Admiral Anil Kumar Chawla.
Participants:
A total of 20 ships of the Indian Navy and Indian Coast Guard (ICG) as well as 50 patrol crafts manned by various security agencies took part in the exercise which include Coastal Police,Coastal District Administration, Cochin Port, Fisheries Department, Customs, Marine Enforcement Wing (MEW), Central Industrial Security force (CISF), Intelligence Bureau (IB), LightHouse Department and fishermen community.
How did Sagar Kavach take place?
During the exercise, the participants were divided in two teams, Red (attack) and Blue (defence), with the Red Force simulating as terrorists attempting attack at coastal areas of the state and Blue Force carrying out coastal security surveillance to intercept and neutralize the attempts.
• A high level of coastal surveillance was maintained all along the Kerala coast during the period.
• A wide range of security contingencies including multi-layer security, infiltration from seaward, simulated attacks on vital installations/ assets, hijacking of merchant ships, and cross landings were exercised.
Recent Related News:
i.The 6th International Military-Technical Forum "Army-2020" was held between August 23-29, 2020 at the Patriot Park near Moscow, Russia which was organized by Russian Defence Ministry and operated by International Congresses and Exhibitions Ltd. (ICE Ltd).
ii.The 11th Edition of bi-annual, bilateral Maritime Exercise INDRA NAVY – 20 between Indian Navy and Russian Navy was conducted successfully from September 4 to 5. The Exercise was conducted in Bay of Bengal, close to the Strategic point of Strait of Malacca.
About Indian Navy:
Chief of the Naval Staff (CNS)– Admiral Karambir Singh
Integrated Headquarters (IHQ) of Ministry of Defence-MoD (Navy)- New Delhi
PM Modi addressed Invest India conference in Canada virtually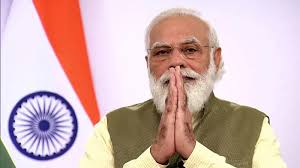 On October 8, 2020, Prime Minister Narendra Modi virtually delivered the keynote address at the Invest India Conference in Canada which aims to showcase opportunities to the business community in Canada for investing in India in the agricultural, medical, educational and business front.
• The Conference was attended by representatives from banks and insurance companies, investment funds, companies from various sectors like aviation, electronics and manufacturing, consulting firms, universities etc.
It should be noted that India is proactively monetizing assets across the sectors of Airports, Railways, Highways, Power Transmission lines, etc. Real Estate Investment Trusts (REIT) & Infrastructure Investment Trusts (InvITs) have been fully enabled for monetization of assets.
Key Points from PM's Address:
–India is playing the role of the pharmacy to the world as it provided medicine to around 150 countries so far.
–India is one the largest manufacturers of PPE (Personal protective equipment) kits.
–During March-June 2020 agricultural exports rose by 23%.
–Canadian Pension Funds were among the first investors to start investing in India
–There are incentive schemes that have been brought up by Indian Government for several sectors like pharmaceuticals and medical devices and electronic manufacturing.
About Canada:
Capital– Ottawa
Currency– Canadian dollar
Prime Minister– Justin Pierre James Trudeau
WTO Upgraded its World Merchandise Trade Forecast at 9.2% in 2020 from 12.9%
On October 6, 2020, the World Trade Organization (WTO) lowered its projection on the volume of world merchandise trade in 2020 to 9.2% as compared to 12.9% fall in April 2020. This is due to the strong trade performances in June- July, 2020 due to easing of lockdowns in many parts of the world.
• For 2021, WTO forecasts a 7.2% world trade increase, far below the April estimate of 21.3% growth (Between 21% to 24%) and pre-pandemic level.
Key Points:
–Trade in Asia declines in 2020 with a projection of 4.4% and 4.5% in imports and exports, respectively, compared to falls amounting to 8.7% and 14.7% in North America.
-In 2021, Asia's export will grow at 5.7% and import at 6.2%.
-The global GDP (Gross Domestic Product) growth will be 4.9% in 2021, but it is highly dependent on policy measures and on the severity of the disease.
-The 14.3% quarter-on-quarter decline in world merchandise trade in the second quarter is the largest on record,
About World Trade Organization (WTO):
Director-General– To be Appointed (Roberto Azevedo stepped down on 31 August 2020)
Headquarters– Geneva, Switzerland
Members– 164 Nations
American Poet Louise Glück Won 2020 Nobel Prize in Literature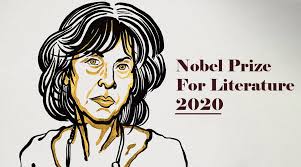 On October 8, 2020 Mats Malm, Permanent Secretary of the Swedish Academy announced the Nobel Prize in Literature 2020 to 77 year old Louise Glück, American Poet and essayist "for her unmistakable poetic voice that with austere beauty makes individual existence universal".
Points to be Noted
She is the 3rd american woman to receive the Nobel Prize in Literature after Toni Morrison in 1993 and Pearl Buck in 1938. She is also the 16th woman to receive this prize in literature.
About Louise Glück
i.Louise Glück made her literary debut with her work Firstborn, a collection of poems in 1968.
ii.She has authored 12 collections of poetry, including the recent collections Faithful and Virtuous Night (2014) and several volumes of essays on poetry.
iii.Her notable works includeThe Triumph of Achilles (1985).
iv.Currently she is a writer-in-residence at Yale University and lives in Cambridge, Massachusetts.
Awards & Honours
i.She has won many awards including
• Pulitzer Prize for her poetry book, The Wild Iris (1992).
• National Book Award for her latest collection, "Faithful and Virtuous Night", in 2014.
• Bollingen Prize in 2001, National Humanities Medal in 2015.
ii.She was named as the 12th US Poet Laureate in 2003.
iii.She received fellowships from the Guggenheim and Rockefeller Foundations, and from the National Endowment for the Arts.
Gold Medal & Prize amount
The award comprises a gold medal and prize money of 10 million Swedish kronor (more than USD 1.1 million).
General Info
i.Rabindranath Tagore received Nobel prize in literature in literature in 1913 and became the 1st Indian and 1st Asian to win a nobel prize. He also became the 1st non European to win a Nobel prize in literature.
ii.Rudyard Kipling born in India won in 1907.
iii.Indian origin Sir Vidiadhar Surajprasad Naipaul in 2001.
Recent Related News:
On 7th September 2020, Over a virtual event, Former Prime Minister Manmohan Singh conferred the Indira Gandhi Peace Prize for the year 2019 upon Sir David Attenborogh, a British broadcaster. Sonia Gandhi, President of Congress was also present during the event.
UN's World Food Programme Won 2020 Nobel Peace Prize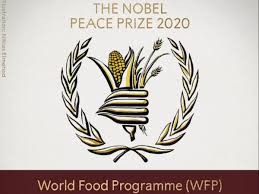 On October 9, 2020 Berit Reiss-Andersen, Chair of the Norwegian Nobel Committee announced the Nobel Peace Prize 2020 to the United Nations(UN) World Food Programme(WFP) for its efforts to fight hunger, for its contribution to improving peace conditions in conflict-affected areas and for acting as a driving force in efforts to prevent the use of hunger as a weapon of war and conflict.
• As the largest specialized agency of the United Nations, the World Food Program is a modern version of the Peace Congresses, that the Nobel Peace Prize aims to promote.
About World Food Programme:
i.UN's World Food Programme is the largest humanitarian organisation in the world, that addresses hunger and promotes food security.
ii.In 2019, it provided assistance to about 100 million people in 88 countries, who were victims of acute food insecurity and hunger.
iii.The UN adopted, eradicating hunger as one of the Sustainable Development Goals in 2015. It is to be noted that WFP is the UN's primary instrument to realize this goal.
iv.In spite of pandemic, WFP has proved an impressive ability to increase its efforts.
v.It took an active part in the diplomatic process that culminated in May 2018 in the UN Security Council's unanimous adoption of Resolution 2417, which for the first time openly addressed the link between conflict and hunger.
Nobel Prize
The Nobel Laureates will receive a Nobel diploma, a Nobel Medal and a document confirming the Nobel Prize amount of 10 million Swedish kronor (more than USD 1.1 million).
General Info
i.List of Indians who bagged Nobel Prize in Peace
• Mother Teresa won this prize in 1979 and became the 1st Indian citizen to bag this award.
• Kailash Satyarthi, the founder of Bachpan Bachao Andolan won in 2014 along with Malala Yousafzai of Pakistan.
ii.Notable winners of Nobel Prize in Peace include,
• Nelson Mandela won in 1993 along with Frederik Willem de Klerk,
• Barack Obama, 44th President of the United States of America won in 2009,
• European Union bagged the award in 2012 among others.
Recent Related News:
On September 18, 2020 Krushi Bhavan, a facility developed for the State's Department of Agriculture & Farmers'
Empowerment located in Bhubaneswar, Odisha won 10th annual AZ Awards 2020 as People's Choice Winner under the category social good. The awards were revealed at its first-ever virtual AZ Awards Gala. The 12,077-square-metre Krushi Bhavan is one among 20 winners and the only winner from India.
ii.On 7th August 2020, In the 8th Edition World Summit on the Information Society (WSIS) prize contents, Sabooj Sathi online 3.0 project of West Bengal Government won the WSIS Winner Prize 2020 under the E- government category.
About World Food Programme:
HeadQuarters– Rome, Italy
Executive Director– David Beasley
MA Ganapathy IPS appointed as the Director General of BCAS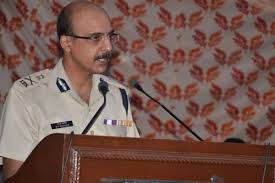 On 6th October 2020, the Appointments Committee of the Cabinet chaired by Prime Minister Narendra Modi approved the appointment of MA Ganapathy IPS (Indian Police Service) as the New Director General(DG) of Bureau of Civil Aviation Security (BCAS), under the ministry of Civil Aviation. He will hold the position till the 29th February 2024, the date of his retirement or until further order. He succeeds Rakesh Asthana, who was appointed as DG of Border Security Force(BSF) in August.
• MA Ganapathy is currently serving as the special director general of the Central Industrial Security Force(CISF), incharge of the Airport Security.
Note:
Usha Padhee IAS was given additional changes as the Interim DG after Rakesh Asthana was appointed as DG of BSF.
About MA Ganapathy:
i.MA Ganapathy, a 1986 batch Indian Police Service Officer of Uttarakhand cadre.
ii.He served as the Joint Secretary of the Left Wing Extremism for 3 years.
iii.Later he was appointed as the joint Secretary in the Ministry of Home Affairs, incharge of internal security and part time director on the Board of Security Printing and Minting Corporation of India Limited (SPMCIL).
Awards:
i.He received the Police Medal for Meritorious Service in 2002.
ii.He also received the President's Police Medal for distinguished Service in 2010.
Recent Related News:
The Central government appointed Anil Dhasmana, former chief of Research and Analysis Wing (R&AW or RAW) as the new chief of National Technical Research Organisation (NTRO). He will serve till he attains the age of 65, i.e., for 2 years. He succeeds Satish Chandra Jha, former Intelligence Bureau (IB) officer, who resigned from the office on September 17, 2020.
About Bureau of Civil Aviation Security (BCAS):
Director General– MA Ganapathy
Headquarters– Janpath, New Delhi
Union Minister Piyush Goyal Gets Additional Charge of the Ministry of Consumer Affairs, Food and Public Distribution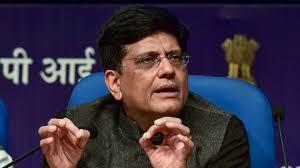 On October 10, 2020 Ram Nath Kovind, President of India, as advised by Prime Minister Narendra Modi, has assigned Union Minister Piyush Goyal with additional charge of the Ministry of Consumer Affairs, Food and Public Distribution following the death of Ram Vilas Paswan.
Piyush Goyal is currently serving as the Cabinet Minister of Railways and Commerce and Industry and as deputy leader of BJP(Bharatiya Janata Party) in Rajya Sabha.
About Piyush Goyal:
i.Piyush Goyal started his career as an investment banker and has served in State Bank of India and Bank of Baroda as Government nominee.
ii.He has also served as the Minister of State for Power, Coal, New and Renewable Energy.
iii.He was awarded the 2018 Carnot Prize for his work on energy policy and village electrification by the Center for Energy Policy at the University of Pennsylvania.
Recent Related News:
On 18th September 2020, President of India, Ram Nath Kovind accepted the resignation of Harsimrat Kaur Badal, Union Minister of Food Processing Industries with immediate effect. Cabinet Minister Narendra Singh Tomar was assigned to the additional charges of the Ministry of Food Processing Industries(MoFPI).
About Ministry for Consumer Affairs,Food & Public Distribution:
Union Minister(additional charge) – Piyush Goyal(Constituency- Rajya Sabha, Maharashtra)
Minister of State (MoS) – Raosaheb Patil Danve
Chetan Anand, CWG Shuttle Medalist appointed as the Brand Ambassador of India's first Badminton Brand, 'Transform'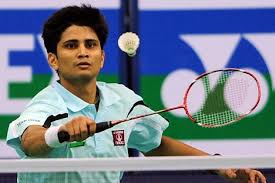 Chetan Anand, Indian Badminton player and Commonwealth Games(CWG) medalist was appointed as the brand ambassador of Transform, India's first homegrown badminton brand which was virtually launched on 7th October 2020.
Chetan Anand was signed as the face of Transform along with his academy in Hyderabad.
About Transform:
The racquets of Transform are made out of military grade graphite.
These racquets have the best weight to strength ratio which is on par with the best racquets available in the market which are imported to India from overseas.
The initiative of Transform is promoted by VICKY Sports, one of India's top 3 sports brands.
Products:
Transform produces racquets, nylon shuttles, shoes and apparels with design, style and colors for the new age players.
The price of the racquet range from Rs.1990 to Rs11990 which are available at https://www.transformbadminton.com/#.
About Chetan Anand:
i.Chetan Anand 40 years old Indian badminton player from Vijayawada, Andhra Pradesh.
ii.He won his first Asian Satellite Tournament in 2001.
iii.He won the bronze medals under the Men's Single and Mixed team in 2006 Commonwealth games at Melbourne, Australia.
iv.He won the 3 gold medals under Men's Single and 3 gold medals under Men's team and one silver under Men's Doubles in the South Asian Games of 2004, 2006 and 2010.
v.He won the Silver medal under Mixed team in the 2010 CWG in New Delhi.
Awards:
He received the Arjuna Award in 2006 for his performance in CWG.
India Successfully Test Fired 1st Anti-Radiation Missile 'Rudram' from Sukhoi-30 Fighter Aircraft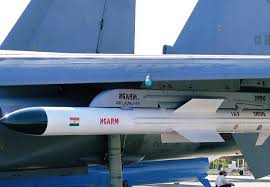 On October 9, 2020, India successfully test-fired its first indigenous anti-radiation missile, Rudram 1, a New Generation Anti-Radiation Missile (NGARM) integrated on Su-30MKI fighter aircraft of Indian Air Force. Developed by Defence Research and Development Organisation (DRDO), this air-to-surface missile was tested at the interim test range Balasore, off the coast of Odisha in the Bay of Bengal.
• It has been designed for suppression of enemy air defenses (SEAD).
• The missile will provide air superiority, tactical capability for the Indian Air Force (IAF) fighter aircraft.
Features:
Range: It depends upon the height at which the fighter jet is flying. It can be launched from a height ranging from 500 metres to 15 km.
Target Range: It can hit radiation emitting targets within a range of 250 km.
Length: Approximately 5.5 meter
Weight: 140 kg
Key Points:
-It has INS-GPS (inertial navigation system-Global Positioning System) navigation with Passive Homing Head for the final attack.
• Passive Homing Head can detect, classify and engage targets over a wide band of frequencies as programmed.
-During the test-fire, the weapon hit the radiation target with pinpoint accuracy.
-DRDO is also working on Rudra M2 and Rudra M3 projects which have been approved in 2016-17.
Recent Related News:
i.On September 07, 2020, Defence Research and Development Organisation (DRDO) successfully tested Hypersonic Technology Demonstrator Vehicle (HSTDV) using the Indigenously developed Scramjet Propulsion System in its second attempt.
ii.On September 22, 2020 Defence Research and Development Organisation (DRDO) successfully conducted the flight test of ABHYAS – High Speed Expendable Aerial Target (HEAT) from the Interim Test Range, Balasore, Odisha.
About Defence Research and Development Organisation (DRDO):
Chairman – Dr. G. Satheesh Reddy
Headquarters – New Delhi
Justice KK Usha, 1st Woman Chief Justice of Kerala High Court from Bar Passed away at 81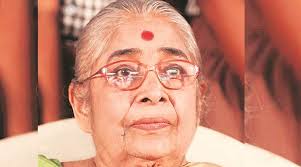 On 5th October 2020, Justice KK Usha, the former Chief Justice(C.J.) of Kerala High Court(HC) passed away at the age of 81 in a private hospital at Kochi, Kerala due to cardiac arrest. She was the first woman to be directly elevated to the High Court bench from the bar and become Chief Justice. She was born on 3rd July 1939 in Thrissur, Kerala.
About KK Usha:
i.KK Usha began her career as an advocate in 1961 and was appointed as the Government pleader in Kerala High Court in 1979 and later she served as the justice from 1991 to 2000.
ii.KK Usha became the Chief Justice of Kerala High Court in 2000 and served till 2001.
iii.She headed the Customs, Excise and Service Tax Appellate Tribunal, Delhi from 2001 to 2004.
iv.She represented India in the 1975 International Convention of the International Federation of Women Lawyers held at Hamburg, Germany.
v.She also represented Indian in the United Nations joint seminar organised by the International Federation of Women Lawyers and the International Federation of Women of Legal Careers on "Convention on the elimination of all forms of discrimination as regards women"
vi.She was a member and President of the University Women's Association and she was also involved with "Sree Narayana Sevika Samajam" an orphanage and home for women in distress.
Union Minister of Consumer Affairs, Food and Public Distribution Ram Vilas Paswan Passed Away at 74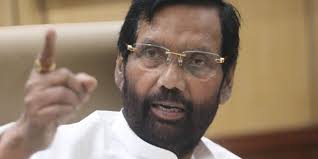 On 8th October 2020, Ram Vilas Paswan, Union Minister of Consumer Affairs, Food and Public Distribution (elected from the Hajipur constituency of Bihar) passed away at the age of 74 in a hospital at New Delhi due to heart ailments. He was born on 5th July 1946 at Khagaria, Eastern Bihar. He was the leader of the Lok Janshakti Party(LJP) and a stalwart of socialist movements and known as the foremost Dalit leader of Bihar.
About Ram Vilas Paswan:
Political Career:
i.Ram Vilas Paswan was elected to Bihar Legislative assembly in 1969 as a member of Samyukta Socialist Party.
ii.He was elected to the Lok Sabha for the first time in 1977 with highest margin as a member of Janata Party and he held the Guinness record for winning his constituency, Hajipur, with the highest margin for many years.
ii.Later he formed the Lok Janshakti Party(LJP) in 2000.
iii.He was elected 8 times to Lok Sabha between 1977 to 2014 and he also served as a member of Rajya Sabha from 2010 to 2014.
v.He was elected to Rajya Sabha in 2019 and continued as the Minister of Consumer Affairs, Food and Public Distribution.
v.He served as a Union Minister under several Prime ministers including Atal Bihari Vajpayee and Manmohan Singh.
Initiatives:
i.Ram Vilas Paswan was instrumental in the implementation of the Mandal Commission report in the 1990s.
ii.He played a major role in consolidating the Dalits of North India.
iii.He launched the "One Nation One Ration Card" scheme which enables migrant workers to access food grains at a cheap price.
Recent Related News:
On 23th September 2020, Suresh Channabasappa Angadi, Union Minister of State for Railways and Bharatiya Janata Party (BJP)'s Member of Parliament(MP) from Belagavi constituency of Karnataka passed away at the age of 65 after testing positive for COVID-19 at the Covid Facility, New Delhi. He is the first Central Minister to die of Coronavirus. He was born on 1st June 1955 at Belagavi, Karnataka.
About Ministry of Consumer Affairs, Food and Public Distribution:
Union Minister– Piyush Goyal (Additional Charges)
Minister of State– Raosaheb Patil Danve
Veteran Marathi Actor and Producer Avinash Kharshikar Passed Away at 68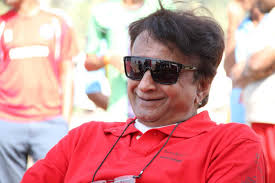 On 8th October 2020, Producer and Veteran Marathi Actor Avinash Kharshikar, known for his sense of humor passed away due to heart attack at the age of 68 in a private hospital at Thane, Maharashtra.
About Avinash Kharshikar:
i.Avinash Kharshikar started his career in Marathi film industry in 1978.
ii.He debuted in the movie Bandiwan Mi Ya Sansari and he is well known for his comic performances in the Marathi films, Tele serials and plays.
iii.His popular films include Aadhar, Aai Thor Tujhe Upkaar, Majha Navra Tujhi Baiko, Chalu Navra Bholi Bayako among others.
iv.He starred in numerous Marathi plays which includes, Tujhe Aaye Tujpashi, Saujanyachi Aishi Taishi, Vasuchi Saasu, Apradh Meech Kela and Lafda Sadan.
v.He worked in the Marathi Film Industry for more than 50 years.
World Post Day – Observed on 9th October, 2020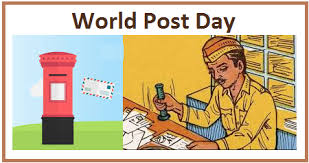 The World Post Day is observed annually on 9th October. It aims to bring awareness about the role of Post in the lives of people, business and its contribution to global social and economic development.
History:
i.It is observed to celebrate the anniversary of establishment of Universal Postal Union (UPU) in 1874 in Bern, Switzerland.
ii.It was declared as World Post Day by the Universal Postal Union (UPU) Congress in Tokyo, Japan in 1969.
Key Points:
i.UPU will raise awareness about the role Post by designing and distributing posters for display across the world.
ii.UPU's poster design will include its Three Main Pillars – Innovation, Integration and Inclusion.
iii.Postal services has a network of more than 6, 50, 000 Offices and 5.3 Million Staff Globally.
iv.The Celebrations of World Post Day 2020 will be held virtually due to Pandemic.
International Letter-Writing Competition:
i.An International Letter-Writing Competition is organized for members of the UPU.
ii.Volga Valchkevich, aged 11 from Belarus, took the top prize for her letter reflecting on the lessons she learnt from her late grandfather.
About Universal Postal Union (UPU):
Director General – Bishar Hussein
Headquarters – Bern, Switzerland
National Postal Week to be Observed from October 9-15, 2020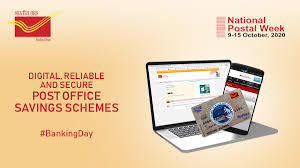 National Postal Week is observed in India from October 9-15, 2020. The week is observed to generate awareness about the role and activities of India Post among public and media at National level.
Department of Posts, Ministry of Communication, Government of India is observing the National Postal Week.
National Postal Week celebrations:
India posts has released 7-day schedule for celebrating the National Postal Week .
i.World Post Day – 9th October, 2020 – Post Forum meeting inside Post Office Premises. A workshop on soft skills, public interaction and general courtesy will be organized.
ii.Banking Day – 10th October, 2020 – To promote saving schemes offered by Post Office Savings Bank (POSB) and products offered by India Post Payments bank (IPPB) such as Aadhar Enabled Payment System (AEPS), mobile ATM (Automated Teller Machine).
iii.Postal Life Insurance Day (PLI) – 12th October, 2020 – Head Post Offices will conduct drives to clear the condition of insurance claims.
iv.World Philately Day – 13th October, 2020 – A meeting with Philatelists (Stamp Collectors) will be organized.
v.Business Development Day – 14th October, 2020 – India post interacts with major customers to promote business and receive feedback.
vi.Mails Day – 15th October 2020 – Know Your Postman Campaign to be conducted. Oldest Post Box Holders to be honoured.
National Postal Week:
India posts has released 7-day schedule for celebrating the National Postal Week.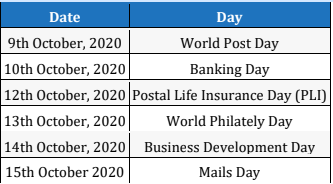 Recent Related News:
i.On September 10, 2020 Union Minister of State for Communications, Sanjay Shamrao Dhotre launched a scheme namely "Five Star Villages" along with Department of Post to ensure universal coverage of flagship postal schemes.
About India Post:
Director General of Postal Services – Vineet Pandey
Headquarters – New Delhi
World Egg Day 2020: October 9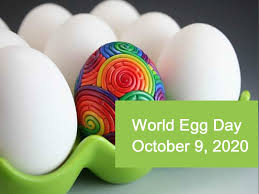 World Egg Day is observed annually on the 2nd friday of October, this year(2020) the day falls on October 9. The day aims to raise awareness of the benefits of eggs and their importance in human nutrition.
Background
The day was established by the International Egg Commission(IEC) in 1996 in a conference held at Vienna.
Note- In India, as 2020 World Egg Day Celebrations, Srinivasa Farms is celebrating World Egg Day Month, with a social media campaign.
Benefits of Consuming Egg:
i.It helps to minimize the risk of heart diseases and to manage cholesterol.
ii.It contains choline, an essential nutrient that promotes brain and cardiovascular health and cell membrane formation.
iii.Egg yolks contain significant amounts of zeaxanthin and lutein, which benefits eye health.
iv.The eggs contain high protein that helps to reduce the calorie intake, thereby, aiding with weight loss.
About International Egg Commission(IEC):
Administration Office– United Kingdom
Membership– Over 80 countries including India
Chairman– Suresh Chitturi, India
Uttarakhand CM Launches Mukhya Mantri Saur Swarojgar Yojana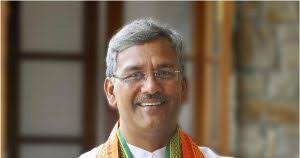 On October 8, 2020, Uttarakhand Chief Minister Trivendra Singh Rawat launched the Mukhya Mantri Saur Swarojgar Yojana at the Veer Chandra Singh Garhwali Auditorium in Dehradun, Uttarakhand.
The scheme is aimed at promoting self-employment of the youth and promoting the production of Green Energy.
Targeted Beneficiaries:
The targeted beneficiaries include youths and migrant workers, who returned home after leaving jobs in various parts of the country due to pandemic.
Key Points:
i.Under the scheme, 10, 000 Youths and Migrants will get self-employment in the Green Energy Sector.
ii.The targeted beneficiaries will be allocated Solar Plants of 25 Kilowatts (KW) each.
iii.1.5-2 nalis (Land Measurement Unit) of Land, and INR 10 Lakh at the rate of INR 40, 000 per unit are required to set up each plant.
iv.The plants will generate 38, 000 Units of Electricity per annum which will be bought by Uttarakhand Power Corporation Limited for 25 years.
Loans for the Scheme:
i.Cooperative Banks & Private Banks will grant loans at an Interest Rate of 8 % per year for 15 years to set up solar plants on private land or on lands taken on lease.
ii.To Achieve the goal, year-wise and district-wise targets are being discussed with the Ministry of Micro, Small and Medium Enterprises (MSMEs).
Integrated Farming:
i.With installation of Solar Panels for integrated farming, Fruits, Vegetables and herbs will also be produced on the same land.
ii.To promote integrated farming seeds of climate-based medicinal and spongy plants will be provided free of cost.
Uttarakhand 1st State to use QDA Technology:
Uttarakhand CM inaugurated the State Disaster Response Force's (SDRF) latest Quick Deployment Antenna (QDA) technology.
i.QDA is a satellite based communication technology which establishes communication in places where network coverage is low or has zero coverage. ii.It will be able to send and receive video or voice calls, and is capable of data transfer which are vital during Emergency Situations.
iii.Uttarakhand is the First State to use QDA technology for disaster management.
Helpline for Wildlife:
The CM also launched a forest and wildlife helpline number 1926 for protection of forests and reducing human- wildlife conflict.
Recent Related News:
i.The Forest Department of Uttarakhand has developed India's First Lichen Park in Munsiyari(Munsiyari), Pithoragarh district, Uttarakhand as a research centre with over 150 Lichen species – Jurassic Era plant which was inaugurated on 27th June 2020.
ii.On 13th May 2020, The Chief Minister of Uttarakhand Trivendra Singh Rawat launched 'HOPE'- Helping Out People Everywhere a portal to create employment opportunities for the youths in their expertise and to provide skill development opportunities.
About Uttarakhand:
Lakes – Skeleton Lake (Roopkund Lake), Bhimtal Lake, Dodital, Nainital Lake, Naukuchiatal, Sat Tal Lake.
Rivers – Yamuna River, Saryu River, Bhagirathi River, Dhauliganga River – Garhwal,Ganga River, Gaula River, Kali River.
AP CM Launched Rs 650 crore Jagananna Vidya Kanuka Scheme to Provide Free Kits to Govt School Students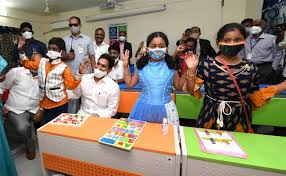 On October 8, 2020 In an effort to combat child labor and help poor parents choose the education for their children, YS Jagan Mohan Reddy, Chief Minister of Andhra Pradesh has launched Rs 650 crore Jagananna Vidya Kanuka scheme at Punadipadu ZP High School Krishna District. Under the scheme free kits will be provided to 42.32 lakh government school students from Class 1 to 10.
• The Schools are scheduled to begin from November 2, 2020.
Note– Kits will be distributed for 3 days across the state.
About Jagananna Vidya Kanuka
i.The Vidya Kaunaka kits comprise the following namely, 3 pairs of uniform cloth, 1 pair of shoes, 2 pairs of socks, a belt, textbooks and notebooks and a school bag.
ii.The stitching charges of the uniform will be directly credited to the mothers' account.
Key People
Ministers Adimulapu Suresh, Peddireddy Ramachandra Reddy among others were present at the launch programme.
Key Info
In a bid to bring down the illiteracy rate of the state, which is at 34%, Andhra Pradesh government is introducing welfare scheme
Other schemes and programme launched for school children
i.To encourage mothers to send their children to schools and drop the rate of illiteracy, Amma Vodi Scheme has been implemented by depositing Rs 15, 000 annually into the mothers' account directly.
ii.All govt schools are renovated and the necessary furniture is provided at par with the private schools, under the Nadu Nedu-Mana Badi Programme.
Recent Related News:
On September 11, 2020 As a step to empower women economically and socially, YS Jaganmohan Reddy, Chief Minister of Andhra Pradesh(AP), launched the 'YSR Aasara' scheme. Under the scheme, AP government will reimburse outstanding bank loans of women Self-Help Groups (SHG) as on April 11, 2019 into their accounts directly in four phases. YSR Aasara is a part of the Navaratna welfare schemes.
About Andhra Pradesh:
Wildlife Sanctuary– Coringa Wildlife Sanctuary, Kaundinya Wildlife Sanctuary, Gundla Brahmeswaram Wildlife Sanctuary, Sri Penusila Narasimhaswamy Wildlife Sanctuary, Kambalakonda Wildlife Sanctuary
Airport– Visakhapatnam International airport, Vijayawada International Airport, Tirupati International Airport.
Assam CM Sarbananda Sonowal Launches "Swa-nirbhar Naari:Atmanirbhar Asom"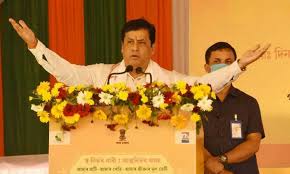 On October 8, 2020, Assam Chief Minister Sarbananda Sonowal launched "Swa-nirbhar Naari:Atmanirbhar Asom" for empowering the economically disadvantaged women in the State.
Key Points:
i.The scheme is expected to create more than 3.72 Lakh Sustainable Individual Assets and 822 Community Assets. It will benefit around 4 Lakh Families.
ii.It will be implemented in convergence with several schemes of Assam state government departments and missions such as Assam State Rural Livelihood Mission, Agriculture & Horticulture, Fishery, Environment & Forest, Handloom & Textiles, Sericulture, Veterinary & Animal Husbandry.
Individual & Community Asset Creation:
i.Five activities will be implemented in all Development Blocks in the case of Individual Asset Creation.
ii.Twenty activities to be implemented in selected Development Blocks for Community Asset Creation.
Monitoring Committees:
To ensure effective implementation of the scheme, monitoring committees will be constituted from Panchayat to State Level.
Importance of Panchayati Raj Institutions (PRI):
i.The Chief Minister highlighted the role of Panchayati Raj Institutions (PRI) in the implementation of the scheme.
ii.Prize awards of INR 3 Lakh, 2 Lakh and 1 Lakh will be given to the First Three Best Performing Panchayats.
Recent Related News:
i.On 4th September 2020, The Government of Assam relaunched its old scheme Swami Vivekananda Assam Youth Empowerment (SVAYEM) worth Rs.1000 crore. The scheme is aimed to provide self-employment opportunities to more than 2 lakh youths of the state.
About Assam:
Lakes – Dipor Bil, Son Beel, Haflong Lake.
Major Festivals – Bihu, Baishagu, Ambubachi Mela, Me-Dum-Me-Phi
MCGM, Google Collaborate to Mark Containment Zones in Mumbai on Google Maps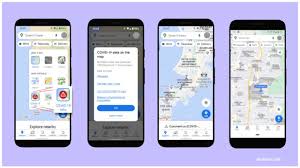 The Municipal Corporation of Greater Mumbai (MCGM) (also known as Brihanmumbai Municipal Corporation (BMC)) has collaborated with Google to mark Containment Zones in Mumbai on Google Maps.
i.This will enable citizens to determine the safety of an area before travelling.
ii.The information to be provided on the platform will be provided by BMC.
iii.The Containment areas will be shaded in Gray on Google Maps, the shaded areas will be labelled as COVID-19 containment zones.
iv.The containment zones will be visible when the user enables COVID-19 info layer. The layer also indicates the number of new COOVID-19 (7-day average) per 100, 000 cases.
v.In addition, BMC has also provided information about civic-run hospitals and COVID Care Centres too.
Recent Related News:
i.On June 15, 2020 Maharashtra signed 12 Memorandum of Understanding (MoUs) with 12 domestic and foreign companies for Foreign Direct Investment(FDI) worth over Rs 16,000 crores. It is a part of the Magnetic Maharashtra 2.0 initiative.
About Maharashtra:
Chief Minister – Uddhav Thackeray
Governor – Bhagat Singh Koshyari
Bhuvan Bam named Myntra's First Digital Brand Ambassador
Youtuber Bhuvan Bam has been named as Fashion e-commerce platform Myntra's First Digital Brand Ambassador. He has been appointed to strengthen Myntra's Digital presence ahead of the Festive Season. The collaboration will create content to ensure that Myntra's features go beyond traditional forms of communication.
Anantkumar Surendraray Dave, Ex-Gujarat HC Acting Chief Justice Passed Away at 62
On October 5, 2020 Anantkumar Surendraray Dave, Former acting Chief Justice of the Gujarat High Court passed away at the age of 62 at a private hospital in Ahmedabad after prolonged illness. He was born on December 5, 1957, in a tribal village in Panchmahal district. He also served as an Additional Judge of the Gujarat High Court, before his appointment as a permanent Judge.