Gujarat, Andaman & Nicobar Emerge as Best State/UT in providing Strong Ecosystem for Startups: DPIIT ranking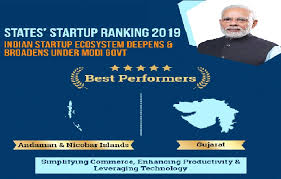 On September 11, 2020 Department for Promotion of Industry and Internal Trade (DPIIT) released the 2nd Edition of 'States on Support to Startup Ecosystems 2019' . The Rankings are based on providing a Strong Ecosystem for promoting Startups.
i.Gujarat emerged as the best performer among Category X.Gujarat topped the rankings in the 2018 edition of Ranking also.
(In Category x – All States and New Delhi, barring North Eastern (N. E) States & other Union Territories (U. T))
ii.Andaman and Nicobar Islands emerged as best performer among Category Y
(Category y – All N.E states except Assam and all UTs except Delhi).
iii. The Rankings were released by Union Minister for Commerce and Industry, Piyush Goyal and a total of 22 states and 3 UTs participated in the exercise.
Rankings:
For the purposes of ranking, states/UTs are classified into five categories: Best Performers (100 Percentile), Top Performers (More than 75 to Less than 100), Leaders (More than or equal to 30 to less than or equal to 75), Aspiring Leaders (More than 10 and less than 30) and Emerging Startup Ecosystems (Less than or equal to 10).
Other Performers:
Category X:
i.Bihar, Maharashtra, Odisha, Rajasthan, and Chandigarh were placed in Leaders Category.
ii.Haryana, Jharkhand, Punjab, Telangana, Uttarakhand and Nagaland were placed in Aspiring Leaders Category.
iii.Andhra Pradesh, Assam, Chhattisgarh, Delhi, Himachal Pradesh, Madhya Pradesh, Tamil Nadu, Uttar Pradesh, Mizoram and Sikkim were placed in Emerging Startup Ecosystems.
Category Y:
i.Nagaland was placed in Aspiring Leader Category.
ii.Mizoram & Sikkim were placed in Emerging Startup Ecosystems.
Basis for Dividing into Categories:
The States and UTs have been divided into two groups to establish uniformity and standardisation in the ranking process.
Ranking Framework:
i.The ranking framework 2019 has seven broad reform areas consisting of 30 action points ranging from institutional support, easing compliances, relaxation in public procurement norms, incubation centres, seed funding, venture funding, and awareness and outreach.
ii.The parameters also involved getting feedback from beneficiaries gathered through 60, 000 calls to connect with beneficiaries to ascertain real situations at the implementation level.
Other Info:-
The National Report and Specific Reports for all participating States and Union Territories had also been launched and it is available in Startup India Portal.
National Report – highlights the vision, trajectory, methodology and the future roadmap of the States RankingExercise.
State Specific Report – containing a comprehensive analysis of respective ecosystem, which highlights strengths and priority areas for future
A 'Compendium of Good Practices' adopted by various States in supporting start-ups has also been released. It identifies 166 good practices.
Initiatives for Startups:
i.Government launched Startup India Action Plan in January 2016 to promote startups in the country.
ii.The aim of Startup India Action Plan is to give incentives like tax holiday and remodel Inspection regimes and capital gains tax exemption.
Note – The DPIIT has created an India Investment Grid (IIG), an interactive investment portal providing details of sectors, states and projects to ease the domestic and foreign investors.
Recent Related News: online portal called the
i.On May 8, 2020 Union Minister for Fisheries, Animal Husbandry and Dairying, Giriraj Singh (chief guest) presented the award to the winners of "Startup India-Animal Husbandry Grand Challenge".
ii.On June 25, 2020, According to the report, 'Global Startup Ecosystem Report (GSER) 2020; the New Normal for the Global Startup Economy and the Impact of COVID-19' released by Startup Genome, Bangalore,Bengaluru Becomes India's Only City in Top 30 with 26th position.
About DPIIT:-
Department for Promotion of Industry and Internal Trade (DPIIT) is a central government department under the
Ministry of Commerce and Industry.
Secretary – Guruprasad Mohapatra.
Ministry of Education Organises Two-day Conclave on 'School Education in 21st Century'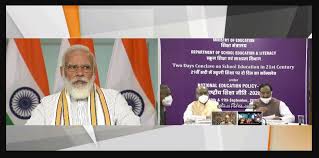 The Ministry of Education organised a two-day conclave on the topic 'School Education in the 21st Century' under the Shikshak Parv Initiative on 10th & 11th September, 2020.
Participants of the Conclave:
Expert Practitioners held discussions in the two days' conclave to give clear explanations on important themes of NEP for school education. Suggestions received on MyGov will also be shared in the conclave. National Awardee teachers and other creative teachers will be a part of this conclave.
Officials Present for the conclave:
Prime Minister Narendra Modi addressed the conclave virtually on 11th September, 2020 in the presence of Union Minister for Education Ramesh Pokhriyal, Minister of State (MoS) for Education, Sanjay Dhotre, Secretary to Department of Higher Education, Amit Khare, Secretary to Department of School Education and Literacy Anita Karwal.
Topics of Discussion:
During the conclave, discussions were held on six major topics by experts of New Education Policy (NEP). The topics discussed during the conclave include:
• Subject of 'Foundational Literacy and Numeracy'
• Subject 'Art Integrated and Toy Integrated Pedagogy'
• Subject of 'Promotion of Indian Languages'
• Subject of 'Early Childhood Care and Education'
• Subject of 'Holistic Progress Card'
• Subject of 'No Hard Seperation'
Foundational Literacy and Numeracy
Discussed about the need of competency based learning instead of rote learning. Also need of learning enhancement programs and third party assessment of foundational skills.
Art Integrated and Toy Integrated Pedagogy
New National Educational Policy, (NEP) 2020 stresses the need for holistic, integrated, enjoyable, experiential and engaging learning.learning. Experiential learning will be adopted, including art sintegrated based pedagogy, among others, as standard pedagogy within each subject, and with explorations of relations among different subjects.
Promotion of Indian Languages:
i.The New Education Policy, 2020 (NEP) provides for promotion of Indian Languages use, preparation of pedagogy, training of teachers and adoption of mother tongue as medium of instruction. NEP also focuses on the importance of Mother Tongue and stress on use of home languages.
Holistic Progress Card:
i.The main idea behind the Holistic Progress Card is to develop good human beings capable of rational thought and action, possessing compassion and empathy, courage and resilience, scientific temper and creative imagination with ethics and values.
Early Childhood Care and Education(ECCE):
Impact of early learning, socialisation in preschool on educational and behavioural outcomes in the primary stages were discussed.
No Hard Seperation:
No separation in subject study, curricular, co-curricular, extra-curricular, vocational and academic streams. It promotes multilingualism, critical thinking and life skills.
Key Points from Prime Minister's Address:
i.Around 1.5 million suggestions received from teachers across the country for the implementation of the NEP.
National Mission:
i.Focus of the NEP is on foundational education, and Foundational Literacy and numeracy to be taken as National Mission.
ii.The Prime Minister laid down a goal for Children of the nation in Oral Reading Fluency. This will help in understanding the content of subjects with ease.
Core of New Age Learning:
i.The Core of the new age learning is Engage, Explore, Experience, Express and Excel.
ii.National Curriculum Framework to be developed to make learning integrated interdisciplinary, and fun based.
21st Century Skills
i.The 21st Century skills are Critical Thinking, Creativity, Collaboration, Curiosity and Communication.
ii.Students should learn coding from a young age, understand Artificial Intelligence, join Internet of Things, Cloud Computing, Data Science and Robotics to excel in the 21st century world.
Parakh:
i.New National Assessment Center "Parakh" to be established for improvement of the evaluation system.
Other Key Points:
i.NEP is in line with the Sustainable Development Agenda-2030 set by the United Nations. NEP 2020 is built on fundamental pillars of access, equity, quality, affordability and accountability.
Shikshak Parv:
i.Shikshak Parv to be celebrated from 8th September- 25th September, 2020.
ii.Various Webinars, Virtual Conferences, and Conclaves on various aspects of National Education Policy 2020 will be organized across the country to take forward NEP 2020.
Recent Related News:
i.On 28th July 2020, Ramesh Pokhriyal 'Nishank' Union Minister for Human Resource Development(HRD) launched the compilation India Report – Digital Education June 2020 prepared by the Digital Education Division of MHRD in consultation with Education Departments of States and UTs.
ii.On 7th August 2020, Prime Minister Narendra Modi delivered the inaugural address at the "Conclave on Transformational Reforms in Higher Education under National Education Policy(NEP)"
About Ministry of Education (formerly known as Ministry of Human Resource Development):
Union Minister – Ramesh Pokhriyal 'Nishank'
Headquarters – New Delhi
MoHUA Launched Climate Smart Cities Assessment Framework 2.0 & Streets for People Challenge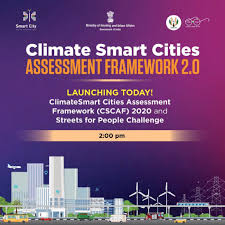 On September 11, 2020, Union Minister of State (MoS)- Independent Charge (I/C) Hardeep Singh Puri for Ministry of Housing and Urban Affairs (MoHUA) launched the Climate Smart Cities Assessment Framework (CSCAF) 2.0, along with the "Streets for People Challenge" in a virtual event organised by the Smart Cities Mission from New Delhi.
• It should be noted that the National Institute of Urban Affairs (NIUA) with support from MoHUA has established the Climate Centre for Cities (C3), now these C3 under NIUA are supporting MoHUA in implementation of CSCAF.
• The objective of CSCAF is to provide a roadmap for cities for combating Climate Change while planning and implementing their actions.
• This decision regarding launch of CSCAF) 2.0 has been taken to tackle the increasing frequency of cyclones, floods, heat waves, water scarcity and drought-like conditions have had adverse impacts on many of the cities.
Categories of Framework:
The framework has 28 indicators across five categories:
Energy and Green Buildings
Urban Planning, Green Cover and Biodiversity
Mobility and Air Quality
Water Management
Waste Management
About Streets for People Challenge
In order to make cities more pedestrian friendly, MoHUA has initiated Streets for People Challenge to develop a unified vision of streets, in consultation with stakeholders and citizens, through quick, innovative, and low-cost measures. This challenge is open to all cities under the Smart Cities Mission, capital cities of States/UT's and cities with a population of over 5 lakh.
• All participating cities are encouraged to use the 'test-learn-scale' approach to initiate both, flagship and neighbourhood walking interventions.
Challenge will have two stages viz:
Pilot intervention and conceptual city-level scale-up plan;
Scaling up the transformation and strategizing measures for long-term impact.
Recent Related News:
On July 17, 2020, a mobile Application of Prime Minister Street Vendor's AtmaNirbhar Nidhi (PM SVANidhi) was virtually launched by Durga Shanker Mishra, Secretary, MoHUA from New Delhi, in order to bring paperless Microcredit facility for street vendors at their door steps and also to give impetusto the implementation strategy of the Scheme.
About Ministry of Housing and Urban Affairs (MoHUA):
Minister of State (Independent Charge)– Hardeep Singh Puri
Secretary– Durga Shanker Mishra
74th Session of the UN General Assembly High-Level Forum on the Culture of Peace held virtually
On September 10, 2020, the 74th Session of the United Nations General Assembly (UNGA) High-Level Forum (HLF) on the Culture of Peace which was convened by its President Tijjani Muhammad-Bande and addressed by UN Secretary- General Antonio Guterres on the theme "The Culture of Peace: Change our world for the better in the age of Covid-19". The event was also addressed by ambassadors of a large number of Member States and High
Representatives of several UN entities where Indian side was represented by Counsellor in the Permanent Mission of India to the UN Paulomi Tripathi.
• Apart from the above mentioned main event, a side event titled "Education, Covid-19 and the Culture of Peace" was also organized by the renowned US Think Tank the International Peace Institute (IPI).
• This HLF was held on the lines of the UNGA's resolution 53/243 (Declaration and Programme of Action on a Culture of Peace) adopted on 13 December 1999 stating convening of HLF to the implementation of the Programme of Action on a Culture of Peace on the occasion of the anniversary of its adoption.
• The objective of the meet to renew the programme particularly under the challenging circumstances of the COVID-19 pandemic and also to discuss long-term ramifications of COVID-19.
India calls for collaboration between nations and tech companies to check misinformation
During the meet India called for greater collaboration between nations and technology companies to stop the spread of misinformation related to COVID-19 as fake news and doctored videos undermine the people's trust in authorities to tackle the disease.
• The coronavirus has claimed over 900,000 lives with over 28 million confirmed cases in the world so far.
Participants: Member States and Observers of the General Assembly are invited to participate in the virtual High- Level Forum.
Recent Related News:
On 17th July 2020, Tijjani Muhammad-Bande, Marianna Vardinoyannis, of Greece, and Doctor Morissana Kouyaté, of Guinea as the awardee of 2020 Nelson Mandela Prize. They were recognised in the virtual ceremony on 20th July 2020.
About UNGA:
President Elect– Volkan Bozkir
Headquarters– New York, United States of America
India-US 2+2 inter-sessional meet held virtually; Exchange Views on Regional Developments

On September 11, 2020, India-United States (US) 2+2 Inter-sessional Meeting was held virtually to discuss bilateral, regional, and multilateral issues including combating COVID-19, counter terrorism, India's membership on the United Nations Security Council (UNSC), efforts to counteract recent destabilizing actions in South Asia, and the broader Indo-Pacific region. This Inter-sessional meeting was set up pursuant to the India-US 2+2 Ministerial Dialogue which is expected to take place later this year.
• The Indian delegation was led jointly by Vani Rao, Joint Secretary (Americas) in the Ministry of External Affairs, and Somnath Ghosh, Joint Secretary (International Cooperation) in the Ministry of Defence.
• The US side was led jointly by Dean Thompson, Senior Bureau Official, Bureau of South and Central Asian Affairs in the U.S. Department of State, and David Helvey, Acting Assistant Secretary for Indo-Pacific Security Affairs in the U.S. Department of Defense. Previous 2+2 ministerial meeting held on December 18, 2019 in Washington DC.
Key Points from Meeting:
-The countries decided to further strengthen the US-India-Australia-Japan quadrilateral consultations.
-Both side also agreed to pursue their quest for a free, open, inclusive, peaceful and prosperous Indo-Pacific.
-They reviewed the progress and developments in bilateral ties in defence, security, and foreign policy areas since the last 2+2 Ministerial meeting held on 18 December 2019 in Washington D.C.
-Both nations also discussed the US-India Comprehensive Global Strategic.
Recent Related News:
On July 6, 2020, the United States of America (USA), as a depositary of the 1946 Constitution of the World Health Organization (WHO), formally notified the United Nations (UN) of its decision of withdrawal from the global health body, WHO . The US, which has been a party to the WHO Constitution since June 21, 1948 is the largest funder to the WHO, contributing more than USD 450 million per annum.
About United States:
Capital– Washington, D.C.
Currency– United States Dollar (USD)
President– Donald John Trump
MoS for External Affairs, V Muraleedharan, Participates in 27th ASEAN Regional Forum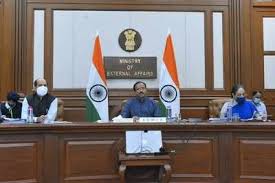 On September 12, 2020, Minister of State (MoS) for External Affairs, V Muraleedharan participated in the online meeting of the Foreign Ministers of the Association of South East Asian Nations (ASEAN) Regional Forum (ARF) under the Chairmanship of Vietnam.During the 27th ARF meeting, the Ministers exchanged views on International and regional issues.
i.MoS Muraleedharan presented India's perspectives on Indo-Pacific Ocean's initiative, threat of terrorism, maritime issues and Corona Pandemic.
ii.India will co-chair the ASEAN Regional forum on port securities and United Nations Convention on the Law of Sea(UNCLOS).
Adoption of Statements:
The ARF ministers adopted 3 statements during the meeting. They are
i.Enhancing cooperation to prevent and respond to outbreak of infectious diseases.
ii.Treating children who were recruited or associated with terrorist groups and
iii.Cooperation in the field of Security and use of Information and Communication Technology (ICT) in context of international security.
India's activities under ARF:
i.India takes part in various activities & initiatives of ARF such as maritime security, counter-terrorism, ICT & Disaster Relief.
ii.A list of ARF activities were approved during the meeting, under which India will co-chair workshops on International Ship and Port Facility Security Code (ISPS Code) and on Implementing UNCLOS and other international instruments.
Recent Related News:
i.On 13th August 2020, Government of India signed a Memorandum of Understanding (MoU) on space cooperation with the Federal government of Republic of Nigeria at the Federal Ministry of Science and Technology headquarters in Abuja, Nigeria.
About Association of Southeast Asian Nations (ASEAN):
2020 Chairmanship – Vietnam
Chairman – Nguyen Xuan Phuc
Secretariat – Jakarta, Indonesia
Membership – 10 States ― Brunei Darussalam, Cambodia, Indonesia, Laos, Malaysia, Myanmar, Philippines, Singapore, Thailand, and Vietnam. 1 Observer – Papua New Guinea.
RBI Lays Down Guidelines for Banks to Appoint Chief Compliance Officers: September 2020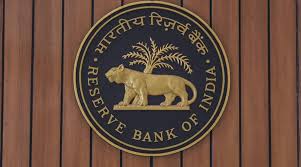 In order to ensure uniformity and effective management of compliance risk in banking sector, on September 11, 2020, Reserve Bank of India (RBI) laid down guidelines for "Compliance Functions in Banks and Role of Chief Compliance Officer (CCO)" stating appointment and tenure of chief compliance officer (CCO), policy (which should be reviewed at least once a year), and reporting requirements and duties of the compliance function, among others.
• With regards to appointment of CCO, he/she must be a senior executive of the bank, preferably in the rank of a General Manager (GM) or an equivalent position (not below two levels from the CEO) with no vigilance case or adverse observation from the RBI should be pending against the candidate. CCO could also be recruited from the market.
• CCO should be appointed for a minimum fixed period of three years with age not more than 55 years.The Audit Committee of the Board (ACB) / Managing Director (MD) & CEO should factor this requirement while appointing CCO.
• –No vigilance case or adverse observation from RBI, shall be pending against the candidate identified for appointment as the CCO.
Key Points from guidelines:
-Selection of the candidate for the post of the CCO should be done on the basis of a well-defined selection process and recommendations made by the senior executive-level selection committee constituted by the board for this purpose.
-The CCO shall have direct reporting lines to the MD & CEO and/or Board/(ACB) of the bank.
-Banks that already have a CCO, they should follow the indicated processes for selection within 6 months, and are free to reappoint the current incumbent as the CCO if she/he meets all the requirements.
-As per guidelines there should not be any "dual hatting" means CCO should not be given any responsibility which brings elements of conflict of interest.
-The guidelines also state processes for identifying, assessing, monitoring, managing, and reporting on compliance risk throughout the bank.
-As per reporting requirements, prior intimation to the RBI's Department of Supervision should be provided before
appointment, premature transfer/removal of the CCO.
-A bank shall also develop and maintain a quality assurance and improvement programme covering all aspects of the compliance function.
Authority – The CCO and compliance function shall have the authority to communicate with any staff member and have access to all records or files that are necessary to enable him/her to carry out entrusted responsibilities in respect of compliance issues. This authority should flow from the compliance policy of the bank;
Recent Related News:
In accordance with the 21st issue of Financial Stability Report (FSR), July 2020 by Reserve Bank of India (RBI) released on July 24, 2020, the gross non-performing assets (GNPA) ratio of all scheduled commercial banks (SCBs) may increase from 8.5% in March 2020 to 12.5% by March 2021 under the baseline scenario; the ratio may escalate to 14.7% under a very severely stressed scenario.
About Reserve Bank of India (RBI):
Headquarters– Mumbai, Maharashtra
Formation– 1 April 1935
Governor– Shaktikanta Das
Deputy Governors– 4 (Bibhu Prasad Kanungo, Mahesh Kumar Jain, Michael Debabrata Patra, one is yet to be appointed).
SEBI Modified Multi-Cap Mutual Funds Category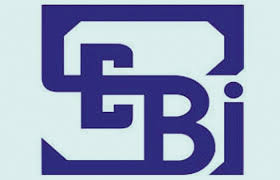 On September 10, 2020, the Securities and Exchange Board of India (SEBI) publicized a partially modified portfolio structure for multi-cap mutual funds category through a circular stating minimum investment in equity & equity related instruments and definition of large-cap, mid-cap and small-cap.
• With regard to this, Asset Management Company (AMC) will now have to invest at least 25% of their portfolios across large-cap, mid cap and small cap companies each. This decision has been taken for decreasing the risk of being overweight on any one kind of market-cap firm.
The definition of large-cap, mid-cap and small-cap as follows:
• Large Cap: 1st -100th company in terms of full market capitalization
• Mid Cap: 101st -250th company in terms of full market capitalization
• Small Cap: 251st company onwards in terms of full market capitalization
As per the circular the minimum investment in equity & equity related instruments: 75% of total assets in the following manner:
• For large-cap companies: 25% of total assets
• For mid cap companies: 25% of total assets
• For small cap companies: 25% of total assets
Key Points:
-SEBI has mandated that the existing schemes Multi Cap Funds will have to comply with the above provisions within one month from the date of publishing the next list of stocks by Association of Mutual Funds in India (AMFI), i.e. January 2021.
-Multi-cap funds currently have assets under management of Rs1.46 trillion. Hence, this modification can shift around Rs 30,000 crore into mid- and small-caps over the next few months as these funds raise their mid- and small-cap allocation from 30% to 50% as required by the SEBI rules.
What are Large-Cap, Mid-Cap, and Small-Cap Funds?
Large Cap funds : An equity funds which invest at least 80% of their total assets in large-cap stocks. Large-cap companies are reliable and sturdy with an excellent open record.
Mid-cap funds : An open-ended, equity funds which invest around 65% of their total assets in equity and equity- related instruments of mid-cap companies. These companies have been around for quite some time and have a good track record too.
Small-cap funds : These are open-ended equity funds which invest a minimum of 65% of their total assets in small- cap stocks. These are the smaller companies or the new one which enter into business market. They are usually recommended for investors with higher risk tolerance.
Recent Related News:
The Central Board of Direct Taxes (CBDT) and SEBI signed a Memorandum of Understanding (MOU) for the data exchange between the two organisations on a regular basis for doing their functions under various laws.
About Securities and Exchange Board of India (SEBI):
Headquarter– Mumbai, Maharashtra
Chairman– Ajay Tyagi
ADB, Suguna Foods Signed USD 15 Million Deal to Sustain Rural Livelihoods in India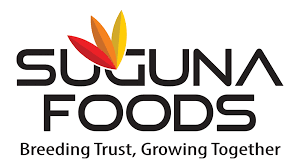 On September 11, 2020 In order to help sustain poultry farming operations, rural livelihoods and food security in India during the COVID-19 pandemic, Asian Development Bank (ADB) has signed an agreement for USD($) 15 million debt financing through the subscription of nonconvertible debentures for Suguna Foods Private Limited (Suguna), one of India's largest poultry broiler enterprises, in equivalent Indian rupees.
Key People
Mr. Christopher Thieme, Deputy Director General at ADB's Private Sector Operations Department and G.B. Sundararajan,Managing Director of Suguna Foods Private Limited signed the agreement
Note- The assistance of ADB comprises a 2-year amortizing senior secured nonconvertible debentures, in three tranches.
About the Assistance
i.The transaction coincides with efforts of Indian Govt to reinforce the agriculture sector and improve farmers' incomes by filling in gaps in agricultural supply chains.
ii.It aligns with the National Action Plan for Egg and Poultry and with the $20 billion response package of ADB to COVID-19.
Benefits of ADB's Assistance to Suguna
i. ADB's assistance will provide Suguna, essential liquidity support for its operations during the pandemic.
ii.It will help the company to sustain production and ensure a continued supply of poultry and build inventory buffers and make timely payments to contract farmers and feed suppliers
iii.It will also encourage the local lenders in order to support the business and help attract other medium- and long- term capital and international partners.
Additional Info
Suguna was affected by the nationwide lockdown, which employs 7,700 employees and partners. It also supports more than 40,000 contract broiler farmers, including many women, and 200,000 corn and soybean farmers.
About Asian Development Bank (ADB):
HeadQuarters– Metro Manila, Philippines(officially the Republic of the Philippines)
President and Chairperson of ADB's Board of Director– Masatsugu Asakawa
About Suguna Foods Private Limited (Suguna)
Managing Director(MD)– G.B. Sundararajan
Headquarters– Coimbatore, TamilNadu
India's GDP to Contract by 8.0 – 8.2% in FY 21: CARE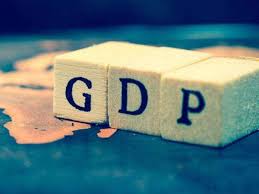 On September 11, 2020, The latest report for revised GDP forecast FY 21 by CARE Ratings Limited-CARE ( formerly Credit Analysis and Research Limited) projected India's GDP (Gross Domestic Product) to contract by 8.0 – 8.2%(- 8.0% to -8.2%) in FY 21. Earlier in July, 2020 the rating agency had projected that India's GDP will contract by 6.4% (- 6.4%) in FY21.
The report also forecasted that Gross Value Added (GVA) growth in FY21 will be -7.7%
Key Info
The fall in GDP growth by around 8% will be associated with a decline in the gross fixed capital formation. The fall will also be responsible for consumption growth, which will be affected by lower growth in income across all categories of consumers.
Highlights of the Report
Sector
i.Agriculture and allied activities will be growing at 3.8% with both the rabi and kharif output being normal.
ii.Industrial growth (GVA) will be mostly negative: mining(-9.4%), manufacturing (-11.7%) and electricity (-1.3%).
Note
i.CARE for its forecast has made an assumption that there will be no new expenditure outside the Budgetary numbers for this year.
ii.As indicated by the Purchasing Managers' Index(PMI) there will be improvement on a month-on-month basis, however the same will display as negative growth numbers on a year-on-year basis.
About CARE Ratings Limited
Headquarters– Mumbai, Maharashtra
Managing Director (MD) & Chief Executive Officer (CEO)– Ajay Mahajan
HCL Partnered with NVIDIA Partner Network to Pursue Opportunities in AI Space; HCL to launch NEXT.ai, AI Lab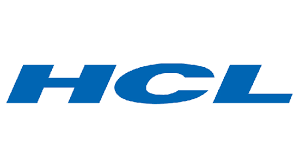 On September 11, 2020 In order to pursue expanded opportunities in the Artificial Intelligence (AI) space, HCL Technologies Ltd (HCL), a leading global technology company, has partnered with NVIDIA Partner Network (NPN),the US-based technology company's partner program. HCL to launch NEXT.ai, HCL's AI Lab, which focuses on upskilling engineers and architects, using AI solutions across hardware and software technology stacks. NEXT.ai is powered by two NVIDIA DGX-1 systems, which enables accelerated delivery of AI solutions.
About NEXT.ai lab
i.For next-generation technologies, it serves as a learning center and for transformational business solutions as an incubation zone.
ii.It focuses on developing technologies to develop AI solutions that are industry-specific for customers who pursue digital transformation
iii.It is equipped with the latest technology products and infrastructure from its partner ecosystem.
iv.Proofs of concept and full-fledged, scalable and production-ready solutions in the lab can be co-created by customers and partners.
v.Areas of focus include computer vision, predictive modeling and failure analysis among others.
About HCL Technologies Ltd (HCL)
HeadQuarters– Noida, Uttar Pradesh
Chairperson– Roshni Nadar Malhotra
President & CEO– C Vijayakumar
Moody's Projected 11.5% Contraction in India's Economic Growth in FY21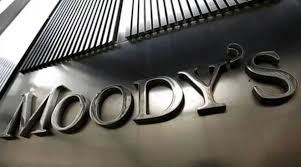 On September 11, 2020, Ratings agency Moody's projected a contraction of 11.5% in India's economic growth in FY20-21 amid COVID-19 in comparison to (-) 4% estimated earlier. On the other hand, the agency predicted a rebound in India's economic growth to 10.6% in the next fiscal year (FY22) on a strong base in comparison to 8.7% earlier.
• Notably, India's gross domestic product (GDP) contracted by 23.9% in April-June (Q1FY21) and some agencies have predicted negative growth even during the July-September (Q2FY21) quarter of the FY21.
• This sharp decline will result in weaker government revenue. In this regard, the government's fiscal deficit is expected to reach 12 % of GDP in fiscal 2020 while general government debt to hit 90.1% of GDP in FY21.
India's growth Predictions by other rating agencies in FY21:
-Goldman Sachs projected at -14.8%
-Nomura revised its forecast to -10.8%
-Fitch slashed its GDP forecast for FY21 to -10.5%
-India Ratings and Research projected an 11.8% contraction -Morgan Stanley projected a contraction of 5%
About Moody:
President & Chief Executive Officer (CEO)– Raymond W. McDaniel, Jr.
Headquarters– New York, New York, United States (US)
Liberty General Partnered with SpiceJet to Offer 'Liberty Secure Travel' an Insurance Policy; Offers New Zero Cancellation Service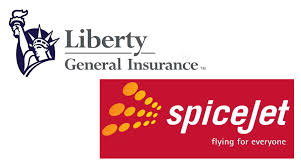 On September 11, 2020 Liberty General Insurance Ltd. (Liberty) has partnered with SpiceJet to offer 'Liberty Secure Travel' an Insurance Policy to consumers who book tickets through the airline's website and mobile site.
The new Zero Cancellation service of Liberty offered under the policy enables the passengers to cancel the tickets and claim 100%(full) reimbursement of the cancellation charges if the customers are unable to fly due to any unavoidable circumstances. This is applicable across the domestic network of SpiceJet.
Key Info
i.Customers to avail the offering should pay an additional nominal fee and add the insurance cover while booking the flight ticket
ii.Only for a flight booking which is made in advance not beyond 90 days, the passengers with Zero Cancellation insurance can claim full cancellation fee reimbursement.
iii.Sum insured on cancellation of ticket is Rs 5000
iv.Premium per passenger on an airline booking varies anywhere between Rs 399, for advance bookings of minimum 7 days to Rs 643 for a maximum of 30-90 days.
About Liberty General Insurance Ltd.
Headquarters– Mumbai, Maharashtra
CEO and Whole Time Director– Roopam Asthana
About SpiceJet
HeadQuarters– Gurgaon, Haryana
Chairman & Managing Director– Ajay Singh
President Ram Nath Kovind appoints Paresh Rawal as Chairman of NSD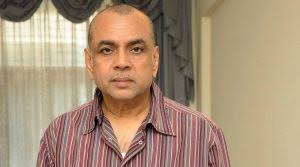 On 10th September 2020, On the recommendation of the Ministry of Culture, Ram Nath Kovind, President of India appointed Paresh Rawal, actor and former Member of Parliament as the Chairman of National School of Drama(NSD) for the next years, he succeeded Ratan Thiyam, Playwright and theatre Director who served as the chairman of NSD from 2013 to 2017 after which the post was vactan until now.
About Paresh Rawal:
Career in Film and Theatres:
i.Paresh Rawal started his career in the entertainment industry in 1982 with the movie Naseeb Ni Balihari(Gujarati).
ii.Rawal's productions like Krishan vs Kanhaiyaa and Dear Father are popular among the theater audiences.
iii.His popular works include Hera Pheri, Bhagwaan Dada, Naam, OMG- Oh My God, King Uncle, Sanju and Uri: The Surgical Strike.
Political career:
Paresh Rawal, member of Bharatiya Janata Party (BJP), won the 2014 Lok Sabha election in the Ahmedabad East constituency.
Awards:
i.He won the National Award for best supporting Actor in 1994 for his performance in the films Sir and Woh Chokri.
ii.He received the Padma Shri Award in 2014.
Government constitutes EGoM to oversee Corporatisation of Ordnance Factory Board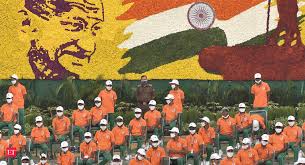 On September 11, 2020 Government of India constituted an Empowered Group of Ministers (EGoM) under the chairmanship of Union Minister for Defence, Rajnath Singh to oversee the Corporatisation of Ordnance Factory Board (OFB).
Ministers in EGoM:
The Ministers in EGoM includes Home Minister Amit Shah, Finance Minister Nirmala Sitharaman, Minister for Law and Justice Ravi Shankar Prasad, Minister of State for Labour and Employment Santosh Kumar Gangwar and Minister of State for Personnel, Public Grievance and Pension Jitendra
Background:
On May 16,2020, Government of India announced a move to convert OFB, which is a subordinate office of defence ministry, into one or more government-owned corporate entities to improve the autonomy, accountability and efficiency in ordnance supplies.
Terms of Reference (ToR):
The ToR for the EGoM will include
i.Decision on the conversion of OFB into single Defence Public Sector Undertaking (DPSU) or multiple DPSUs.
ii.Issues related to various categories of employees in OFB such as salary and pension of existing employees.
iii.The financial support to be provided to entities to make them economically feasible and making them self-reliant.
iv.Grandfathering (A provision in which an old rule continues to apply to some existing situations while a new rule will apply to all future cases) of orders executed by OFB or for facilities created in OFB. v.They will also decide about the treatment for Land Assets of OFB.
Suggestions to be placed before EGoM:
All the employee unions or associations at the "Board/Factory/Unit level" will place their suggestion, issue and concerns relating to corporatisation of OFB to EGoM.
Consultants for Corporatisation:
KPMG Advisory Services Private Limited and Khaitan & Company were selected as consultants to the Department of Defence for corporatisation of OFB.
Ordnance Factory Board:
i.Ordnance Factory Board is a Government Agency under the control of Department of Defence Production (DDP), Ministry of Defence (MoD), Government of India.
ii.It is involved in research, development, production of product range in the areas of air, land and sea systems.
iii.OFB has 41 factories to produce ordnance for the country's armed forces.
Recent Related News:
i.On February 26, 2020, OFB became the 1st government entity to adopt centralised invoicing platform, TreDS (Trade Receivables Electronic Discount System).
ii.On June 3, 2020, the Acquisition Wing of Ministry of Defence (MoD)has ordered Ordnance Factory Board (OFB) in Telangana's Medak, to supply 156 BMP 2/2k Infantry Combat Vehicles (ICVs) worth Rs 1,094 crore
About Ordnance Factory Board(OFB):
Director General, chairman – C S Vishwakarma
Headquarters – Kolkata
CCI Approved 20% acquisition of Piramal Pharma Limited by CA Clover Intermediate II Investments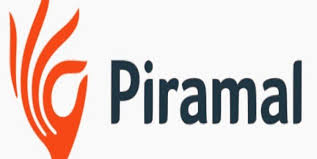 The Competition Commission of India (CCI) has approved the proposed acquisition of 20% issued and paid-up equity share capital(in short- stake) of Piramal Pharma Limited (in short- Piramal Pharma), wholly owned subsidiary of Piramal Enterprises Limited (PEL) by CA Clover Intermediate II Investments (Curie), an affiliated entity of CAP V Mauritius Limited.
Curie is a special purpose acquisition vehicle, which is owned and controlled by investment funds advised by the affiliates of the Carlyle Group Inc. (Carlyle Group).
• PEL in June had stated that Carlyle Group Inc will buy a 20% stake in Piramal Pharma for around $490 million (over Rs 3,700 crore).
Proposed Acquisition
i.The proposed acquisition is to happen in 2 steps as follows:
• PEL will transfer global pharmaceutical business (Transferred Business) to Piramal Pharma, a wholly owned subsidiary of PEL.
• 20% stake of Piramal Pharma to be acquired by Cuire.
ii.Pharmaceutical business of PEL comprises the following namely, the Contract Development and Manufacturing Organisation (CDMO), Complex Hospital Generics (CHG), and Consumer Healthcare Division (CHD)segments,
iii.In addition to the PEL's pharma business Piramala phara will also acquire equity interest in certain PEL entities.
Key Info:
The Carlyle Group is a global alternative asset manager, which manages funds invested globally across four investment disciplines, namely: Corporate Private Equity, Real Assets, Global Credit and Solutions.
About Piramal Enterprises Limited (PEL):
HeadQuarters– Mumbai, Maharashtra
CEO of Piramal Global Pharma & Piramal Enterprises Ltd. – Peter DeYoung
About Carlyle Group Inc. (Carlyle Group):
Co-Chief Executive Officer– Kewsong Lee, Glenn Youngkin
15th National Forest Martyr day 2020: September 11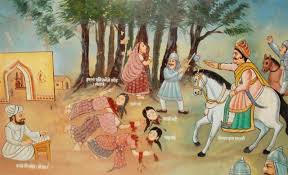 National Forest Martyrs Day is observed annually on September 11 in India to pay tribute to those who have sacrificed their lives in order to protect the environment, forests and wildlife across the country. September 11 was chosen to commemorate the Khejarli massacre, which took place on September 11 in 1730.
September 11, 2020 marks the 15th National Forest Martyr Day.
Background
In 2013, the Ministry of Environment and Forest, Government of India made a declaration to observe the day.
National Forest Martyr Day 2020
i.For the 1st time, the Minister of Environment, Forest and Climate Change(MoEFCC) observance of the day was made at the national level.
ii.Prakash Javadekar, Union Minister of Environment, Forest and Climate Change, paid tribute to all forest martyrs who died, while protecting invaluable fauna, flora and our natural resources from forest fires, smugglers and due to wildlife attacks by single horned rhino, tigers and elephants.
iii.Digital Certificates were issued to the forest staffs, to recognise the forest personnel who laid their lives while performing their duty in the year 2019-20.
Khejarli massacre
On September 11, 1730 more than 360 people of the Bishnoi tribe led by Amrita Devi Bishnoi, opposed deforestation and were killed in Khejarli, Rajasthan on the orders of Maharaja Abhai Singh Rathore- the Raja of Marwar (Jodhpur) Kingdom due to their protest to save the trees. Later, the massacre was known as a precursor to the 20th century Chipko movement.
Commemoration
i.On October 3, 2012 a foundation stone of the memorial pillar was laid at the Memorial site near Brandis Road, Forest Research Institute( FRI) campus, Dehradun, Uttarakhand.
ii.A Forester Memorial has also been instituted in the same campus to commemorate the foresters who laid down their lives to protect the Forests and Biodiversity of the country.
iii.Indian Government to recognize the sacrifice of Amrita Devi, instituted an award, the "Amrita Devi Environment Protection Award"
Key Info
i.The MoEFCC with Japan International Cooperation Agency (JICA) aided project 'Capacity Development of Forest Personnel' in 13 states were influential to bring overall qualitative and quantitative improvements for frontline staff of the state Government.
ii.A consent for the 2nd phase was also indicated by JICA. To further reinforce, the ministry is working on a SOP(standard operating procedure) to support frontline staff and their family members.
Constituency:
Prakash Javadekar– Rajya Sabha, Maharashtra
International Day of South-South Cooperation 2020 – September 12
United Nations(UN) International Day of South-South Cooperation Day or United Nations Day of South-South Cooperation is annually observed on 12th September since 2011 to create and spread awareness on the social, economic and political developments made by the regions and countries in the south and to highlight the efforts of UN on the technical cooperation among the south countries (developing countries).
United Nations Day for South-South Cooperation will host a virtual high-level event 2 days prior to the observance and ahead of the celebration of the 75th anniversary of the United Nations.
Background:
i.The United Nations General Assembly(UNGA) adopted the resolution A/RES/58/220 on 23rd December 2003 declaring 19th December, the date when the UNGA endorsed the "Buenos Aires Plan of Action(BAPA) for Promoting and Implementing Technical Cooperation Among the Developing Countries" as the United Nations Day of South-South
Cooperation.
ii.Later in 2011, The UNGA moved the date to 12th September, the date on which the "Buenos Aires Plan of Action for Promoting and Implementing Technical Cooperation Among the Developing Countries" was adopted by the UNGA in 1978.
India UN Development Partnership Fund:
i.The India UN Development Partnership Fund promised 850000 USD (around Rs.6.25 crore) to support the new initiative "Developing Climate Disaster Risk Financing framework and Parametric Insurance" to create a climate disaster risk financing framework of Fiji.
ii.This fund is sponsored by the Government of India and implemented in collaboration with the UN.
iii.UNOSSC, the coordinating partner, contributes the resources and expands its partnership for the development in the Global South.
iv.This initiative is led by the Climate Change and International Cooperation Division of the Fiji Ministry of Economy along with the UN Capital Development Programme (UNCDF), UN Development Programme (UNDP) and Munich Climate Insurance initiative (MCII).
South-South Cooperation:
i.South South Cooperation is the exchange of development solutions between and among the global south.
ii.This is a framework for cooperation among the south countries in the form of knowledge sharing, capitalizing on experiences and good practices, policies, technologies or resources in political, economic, social, cultural, environmental and technical domains.
Events of 2020:
High Level Virtual Event:
i.United Nations Day for South-South Cooperation hosted a virtual high-level event "Pathways toward the SDGs through South-South solidarity beyond COVID-19" on 10th September 2020.
• Around $5 million is now being fast-tracked from the UN Fund for South-South Cooperation to support developing countries' collective efforts to respond to the pandemic.
• United Nations Development Programme (UNDP) to be currently working with the support of the India-UN Development Partnership Fund on a total of 27 projects across the Global South. One project has fully rehabilitated Barbuda's only hospital following the devastating Hurricane Irma.
ii."Good Practices in South-South and Triangular Cooperation for Sustainable Development – Volume 3" featuring around 200 good practices presented by 35 member states, 23 UN entities and other partners was launched during the event.
CADFund:
2020 UN Day for South-South Cooperation: Launch of South-South in Action Report
i.UNOSSC organised a side event for the launch of South-South in Action on 11th September 2020.
ii.China-Africa Development Fund (CADFund) is one of the important initiatives of the Forum on China-Africa Cooperation. In September 2018, the CADFund and the United Nations Office for South-South Cooperation (UNOSSC) signed a memorandum of understanding in which the two organizations committed to jointly promoting cooperation in poverty reduction, capacity development, joint research and project incubation in Africa.
• CADFund has been committed to serving China-Africa cooperation with a market-oriented approach, giving full play to its financial advantages and guiding role as a platform.
ii.UNOSSC and China-Africa Development Fund(CADFund) launched the South-South in Action report titled "China- Africa Development Fund: Promoting the Sustainable Development of Africa through South-South Investment".It developed by UNOSSC and CADFund.
South-South Galaxy:
United Nations Office for South-South Cooperation along with development partners has developed a global knowledge sharing and partnership-brokering platform – South-South Galaxy. The global knowledge sharing and partnership platform "South-South Galaxy" which was launched in 2020 offers webinars adapted to the COVID-19 situation and COVID-19 response of UNOSSC.
About UNOSSC:
Director– Jorge Chediek
Headquarters– New York, United States of America
World First Aid Day 2020 – September 12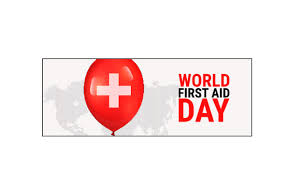 World First Aid Day is annually observed on the 2nd Saturday of September across the world to promote the importance of first aid training in saving lives and preventing injuries and to create awareness among the general
public that first aid saves lives.
2020 World First Aid Day falls on 12th September 2020.
The theme of World First Aid Day 2020 is
Background:
The International Federation of Red Cross and Red Crescent Societies(IFRC) established the World First Aid day in 2000 to encourage the general public to learn first aid and ensure the first availability of pre-hospital care (first link of the survival chain) for all.
First Aid:
First aid is the immediate assistance provided to the injured to minimize the injury or future disability and to keep the victims alive until the arrival of the medical professionals.
Aim:
• To save the lives of the victims.
• To handle the condition of the injured and prevent further infection.
• To take the injured to the nearby hospital before any other complications.
Events:
Global road safety and IFRC collaborated to create a platform to provide resources and learning materials that are required to reduce the rate of deaths due to traffic accidents. Online training and workshops are organised by IFRC to educate the general public on the basics of first aid.
Key Points:
i.Red Cross Red Crescent volunteers have been providing first aids services to the injured people for more than 100 years.
ii.Around all the 187 Red Cross Red Crescent(RCRC) National Societies(NS) focuses on First Aid as their core activity.
About International Federation of Red Cross and Red Crescent Societies(IFRC):
Secretary General– Jagan Chapagain
Headquarters– Geneva, Switzerland
Odisha Signed MoU with NCDC to Promote Farmer Producer Organisations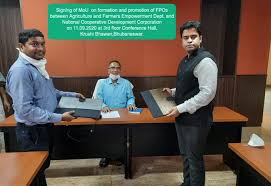 On 12th September 2020, Government of Odisha signed a Memorandum of Understanding (MoU) with National Cooperative Development Corporation (NCDC) to promote and manage the farmer producer organisations with the central sector scheme.
Rohit Kumar Lenka, Director of Horticulture on behalf of Agriculture and Farmers' Empowerment (A & FE) Department, Government of Odisha and Shardul S. Jadhav, Regional Director (Bhubaneswar) of NCDC signed the MoU at Krushi Bhawan in the presence of Suresh Kumar Vashishth, Special Secretary, A and FE Department.
Features:
i.Under the central scheme, National Centre for Cold-chain Development (NCCD) will form Farmer Producer Organisations(FPOs) and provide training and guidance to the small and marginal farmers of Odisha to tackle the huddles in production, quality, optimum price realisation, credit, seed production and marketing.
ii.These FPO's will be managed according to the Cooperative Society Act.
iii.This Central Section scheme is implemented in the state to benefit the farmers because of their skilled guidance, hardworking efficiencies and determination and will power for quick disposals.
Recent Related News:
i.On June 29, 2020 Odisha government in a high-level meeting held under the Chairmanship of Chief Secretary Asit Tripathy decided to implement a new initiative 'Sabuja Odisha'. The initiative will increase green cover through extensive plantations over 1,30,264 Hectares of land.
ii.Odisha Government launched a new scheme 'Promotion of Intensive Aquaculture through Introduction of Bio- flocTechnology during the year 2020-21'
About NCDC:
Managing Director– Sundeep Kumar Nayak
Headquarters– New Delhi
About Odisha:
Chief Minister– Naveen Patnaik (serving his 5th term as the chief Minister of Odisha)
Stadium– Kalinga Stadium (outdoor -Hockey), Barabati Stadium (outdoor- Cricket), East Coast Railway
Stadium(outdoor -Cricket), Jawaharlal Nehru Indoor Stadium, Railway Indoor Stadium.
Odisha Government Launches "GARIMA" Social Security Scheme for Sanitary Workers
On September 11, 2020 Chief Minister of Odisha, Naveen Patnaik launched a first-of-its-kind statewide scheme called "GARIMA" to ensure the safety and dignity of core sanitation workers of the state. He dedicated the scheme to Mahatma Gandhi.
It will be implemented by Housing & Urban Development (H&UD) Department through 114 Urban Local Bodies (ULBs) of Odisha and an Initial Fund of Rs. 50 Crore will be allocated for implementation of the scheme. The Ministry of Housing and Urban Development department, Odisha has signed a Ministry of Understanding (MoU) with not-for-profit organisation Urban Management Centre for providing the technical support to implement the scheme.
Key Points:
i.Under this scheme, 20, 000 core sanitation workers and their families covering one lakh population will be benefitted.
ii.The working hours of sanitation workers will be limited to 6 hours per day.
iii.The Core Sanitation workers and their family members will be covered under health insurance scheme with regular health check-ups, housing, educational support, mobility support and mobile support.
i.The scheme will identify and register core sanitation workers through statewide surveys. It also mandates registration of sanitation service providers.
ii.Through registration, the state government will ensure provision of necessary machines and appropriate Personal Protective Equipment (PPE) to ensure safe working conditions.
Benefits of "GARIMA":
i.It introduces a special category of wages for core sanitation work, introduction of Risk & Hardship allowance, financial assistance to family in case of accident or injury.
ii.It will also provide financial support in form of House Grant and purchase of two wheelers to extent of 90 per cent of the cost.
iii.The scheme also envisages Employee Provident Fund (EPF) benefits, post service benefits and illness allowance.
iv.The core sanitation workers will receive skilling and training to improve their skills. Additionally, they will get access to counselling support to acquire new skills and financial support. They can choose an alternative livelihood, if they wish.
Recent Related News:
i.The Department of Social security and Empowerment of Persons with Disabilities(SSEPD) informed that, Odisha Government has included the transgender community under Madhu Babu Pension Yojana(MBPY), a social security scheme by amending to Rule 6 of the Madhu Babu Pension Rules 2008.
About Odisha:
Capital – Bhubaneswar
Governor – Ganeshi Lal
J&K Governor Announces Universal Health Insurance Scheme for All Residents of UT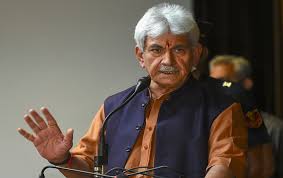 On September 12, 2020, Jammu & Kashmir (J&K) Governor, Manoj Sinha announced Universal Health Insurance Coverage Scheme for all residents of the Union Territory at an annual expenditure of Rs 123 Crores. The scheme will have the same benefits as the Ayushman Bharat Scheme.
Through the scheme which is the first of its kind in the country, beneficiaries can avail cashless treatment at all hospitals under the Ayushman Bharat Scheme across the country. The Governor invited suggestions from the public for naming of the J&K Health Scheme.
Beneficiaries:
i.The scheme would include all the residents, employees and retired officers of Government Services of J&K and their families.
ii.The scheme will cover 15 lakh families, more than the 5.97 lakh families covered under Ayushman Bharat Pradhan Mantri Jan Arogya Yojana (AB-PMJAY), with an annual health insurance cover of Rs 5 Lakh Per Family. iii.The scheme will be implemented through insurance service provider Bajaj Allianz General Insurance Company Ltd.
Key Points:
i.Cancer, Kidney Failure and treatment of Covid-19 will be covered under the scheme.
ii.All treatments of Oncology, Cardiology and Nephrology shall be covered from day one while high-end diagnostic treatments during hospitalisation will also be covered.
iii.There is no restriction on family size or age. All pre-existing medical conditions are also covered under the scheme.
iv.The Scheme will provide cover for 3 days of pre-hospitalisation, hospitalisation and 15 days of post-hospitalisation costs, including diagnostic care and expenditure on medicines.
v.The Health Department of J & K will launch a beneficiary registration drive to distribute Golden Cards (e-cards) amongst the beneficiaries.
Other Schemes:
Jammu & Kashmir Integrated Grievance Redress and Monitoring System (JK-IGRAMS)
i.The Lieutenant Governor (LG) also launched Jammu & Kashmir Integrated Grievance Redress and Monitoring System (JK-IGRAMS), through which people can file complaints.
ii.JK-IGRAMS is a revamped and decentralized system, where people can file and also track their complaints.
iii.It is linked with Centralized Public Grievance Redress and Monitoring System (CPGRAMS), through which grievances related to the Union Government can be forwarded to the Central Government.
Recent Related News:
i.On May 16, 2020, The Jammu and Kashmir (J&K) administration approved the appointment of senior vice president (SVP) of HDFC bank Zubair Iqbal as the new Managing Director (MD) of Jammu and Kashmir Bank, for a period of 3 years.
ii.On 16th May 2020, The Centre approved to modification of the Detailed Project Report (DPR) of the Ujh multipurpose Project (MPP) located on the river Ujh, main tributaries of river Ravi in Kathua district of Jammu and Kashmir at the estimated cost of Rs. 9,167 crores.
About Jammu & Kashmir:
Nickname – Switzerland of India
Hydro Projects – Ratle Hydroelectric project (River Chenab), Kiru hydro-electric project (River Chenab), Pakal Dul (Drangdhuran) Hydroelectric Project (River Marusudar), Kishanganga Power station (River Kishanganga), Dulhasti power station (River Chenab), Salal power station (River Chenab), Uri hydroelectric plant (River Jhelum).
Andhra Pradesh CM YS Jaganmohan Reddy Launched 'YSR Aasara' scheme for Women Empowerment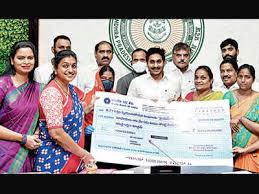 On September 11, 2020 As a step to empower women economically and socially, YS Jaganmohan Reddy, Chief Minister of Andhra Pradesh(AP), launched 'YSR Aasara' scheme. Under the scheme, AP government will reimburse outstanding bank loans of women Self-Help Groups (SHG) as on April 11, 2019 into their accounts directly in four phases. YSR Aasara is a part of the Navaratna welfare schemes.
1st installment released
In a virtual meeting with all district collectors and some of the beneficiaries, AP government has disbursed Rs 6,792.20 crores as the 1st installment of the total due of Rs 27,168.83 crores to bank accounts of 87,74,674 women belonging to 8.7 lakh SHGs.
Key People
Ministers- Botcha Satyanarayana, P. Viswaroop, and Ch. Srinivasa Venugopala Krishna; Chief Secretary Neelam Sawhney, Members of the Legislative Assembly (MLAs)- R.K. Roja and V. Rajani, Adviser S. Ramakrishna Reddy; CEO of SERP- Raja Babu, and other officials of the Panchayat Raj, BC Welfare, Social Welfare, and Minority Welfare departments were present during the event.
Key Info
i.There is no restriction for the beneficiaries to utilise this amount,i.e., they can use it the way they like.
ii.If they intend to invest the money and make use of the business opportunities, Society for Elimination of Rural Poverty(SERP) and Mission for Elimination of Poverty and in Municipal Areas(MEPMA).
iii.AP government will also open opportunities for entrepreneurship starting from small grocery stores to dairy and food processing
Additional Info
AP Govt has signed MoU with corporates like ITC, Amul Dairy and Reliance, which was a part of women empowerment through YSR Cheyutha and 'YSR Aasara'
Few Other Schemes, Act initiatives Introduced by AP Govt:
YSR Sampoorna Poshana– nutritional support to lactating mothers and infants
Jagananna Ammavodi scheme– Depositing Rs 15,000 directly to the accounts of 43 lakh women.
Vidya Deevena scheme– A complete fee reimbursement scheme for college students
Vasati Deevena scheme– Govt is paying Rs 20, 000 to degree, ITI, polytechnic, eng. students to accommodate expenses under the scheme with an annual expenditure of Rs 1,221 crore
Nadu-Nedu– All schools and hostels are given a complete facelift.
Jagananna Vasthi Deevena– Financial assistance of Rs 2,300 crore is to be provided in 2 installments to meet the hostel and mess expenses of students who are pursuing post-intermediate courses.
YSR Cheyutha scheme– Women between 45-60 yrs belonging to SC, ST,BC, Minorities will receive Rs 18,750 annually for 4 years.
YSR Sunna Vaddi– Under this, AP Govt has distributed Rs 1,400 crore to women in the 45-60 age group, irrespective of their region and affiliations.
50% reservation– For women, 50% reservation in all nominated posts
Disha Act, 2019– AP is the 1st state to enact the Disha Act, 2019 that provides stringent punishment to those who abuse, stalk or assault women.
Recent Related News:
Chief Minister of Andhra Pradesh, Y. S. Jaganmohan Reddy launched a one-month long virtual cybercrime awareness programme 'E-Raksha Bandhan' in Amaravati. The Aim of the Programme is to create awareness among women, youth and children on Cyber Crimes across the state. It is organized by the Andhra Pradesh Police, CID, FM Radio, Cyber Crime Prevention Against Women and Children(CCPWC), Cyber Peace Foundation (CPF) and other organisations.
About Andhra Pradesh(AP):
Airport– Visakhapatnam International airport, Vijayawada International Airport,Tirupati International Airport
Festivals – Ugadi, Makar Sankranti, Lumbini festival
Reliance Industries became the first Indian company to hit $200 billion m-cap
Reliance Industries became the first Indian company to hit $200 billion market capitalization with an approximate value of $200.8 billion Tata Consultancy Services (TCS) is a distant second with market cap of Rs 8.75 trillion, or USD 119 billion. Mukesh Ambani-led Reliance Industries Limited (RIL) also becomes World's 40th Most Valuable Company.
PM Modi holds 'Svanidhi Samvaad' with Madhya Pradesh's street vendors
Prime Minister Narendra Modi addressed street vendors from Madhya Pradesh via video conferencing through 'SVANidhi Samvaad'. PM SVANidhi scheme was launched on June 1, 2020, to help poor street vendors, impacted by coronavirus, to resume livelihood activities. More than 1 lakh street vendors in Madhya Pradesh have registered under the Scheme in just 2 months. Over 90% of loans under the scheme are sanctioned by Public Sector Banks. Under the scheme, street vendors of urban areas get collateral-free loan of up to Rs 10,000 for a period of one year.