Atal Innovation Mission, CGI India sign SOI to boost innovation in Schools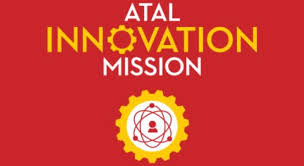 On October 13, 2020, Atal Innovation Mission (AIM), NITI Aayog signed a Statement of Intent (SOI) with CGI India to promote innovation in schools.
Key Points:
i.CGI India will adopt 100 schools with Atal Tinkering Labs (ATL) in Bangalore, Chennai, Hyderabad and Mumbai to promote and train students.
ii.Volunteers from CGI will mentor and coach students at ATLs to increase technical literacy.
iii.The opportunity will provide the students hands-on experience using STEM (Science, Technology, Engineering and Maths) tools.
iv.CGI will conduct training workshops for teachers on design thinking, computational thinking, robotics and coding.
CGI India:
CGI India is one of the largest IT and business consulting service firms.
It employs more than 14, 000 consultants across major cities in India. It provides global delivery support to clients, ensures close collaboration, accountability, and flexibility.
Atal Tinkering Labs (ATL):
i.ATL is a dedicated innovation workspace setup in schools. In ATL, students get access to do-it-yourself (DIY) kits to experiment and create innovative solutions using latest technologies.
ii.It is being used by more than 2.5 Million School Kids in India.
Atal Innovation Mission (AIM):
AIM was set up by NITI Aayog to promote innovation and entrepreneurship across the country.
Recent Related News:
i.On September 09, 2020, Atal Innovation Mission (AIM), NITI Aayog launched ANIC-ARISE Challenges (Atal New India Challenges in Applied Research and Innovation for medium and Small Enterprises) to stimulate applied research and innovation in Indian Micro, Small & Medium Enterprises (MSMEs) and startups.
ii.On 20th August 2020, Atal Innovation Mission (AIM), NITI Aayog and Business Sweden on behalf of India-Sweden Healthcare Innovation Centre signed a virtual Statement of Intent (SoI) to boost the culture of innovation in India.
About Atal Innovation Mission (AIM)
Mission Director – Ramanan Ramanathan
Headquarters – New Delhi
PM Modi Released Rs.100 Coin to Honour Rajmata Vijayaraje Scindia
On 12th October 2020, Prime Minister(PM) Narendra Modi released the new coin of Rs.100 denominations to honour the legacy of Rajmata Vijayaraje Scindia on the occasion of her birth centenary over a virtual event. She was born on 12th October 1919.
Prahlad Singh Patel, Union Minister of Culture and the family members of Vijayaraje Scindia participated in the event.
About Vijayaraje Scindia:
i.Vijayaraje Scindia played a major role in inspiring a generation of Party Karyakartas through her courage, compassion and ideologies.
ii.She contributed to popularizing the Ram Janmabhoomi movement of BJP following the demolition of Babri Masjid in 1992.
iii.She served as a member of parliament from 1957 to 1967.
iv.She served as the vice president of BJP till she stepped down and quit electoral politics in 1998 due to health reasons.
v.She passed away in January 2001.
Books:
She penned her autobiography "The last Maharani of Gwalior" with the support of author Manohar Malgonkar.
Joint Anti Terrorist Exercise 'Suraksha Kavach' held between Army and Maharashtra Police
On October 9, 2020, a joint anti-terrorist exercise "Suraksha Kawach (security shield)" between Indian Army and Maharashtra Police at Lullanagar Pune (Maharashtra) was organized by Agnibaaz Division (41 Artillery Division) of Southern Command of the Indian Army, along with equipment display. It was carried out taking all safety norms of COVID-19.
• The aim of the exercise was to coordinate the drills and procedures of both Army and Police to counter any terrorist actions in Pune.
• The exercise involved the participation of Quick Reaction Teams (QRTs), Dog Squads, Bomb Disposal Teams of Army as well as Anti-Terrorism Squad (ATS) and QRT of Maharashtra Police.
About Exercise:
As a part of exercise a scene regarding the presence of terrorists in family accommodations was built up.
• Traffic control on the nearby roads was jointly carried out by Maharashtra traffic police and Corps of Military Police Army.
• Joint action was carried out by Army's Counter-Terrorism Task Force (CTTF) and QRT of Maharashtra Police to neutralize terrorists involving room intervention drill.
ASEAN-India Track 1.5 Dialogue focuses on cyber security during COVID-19 pandemic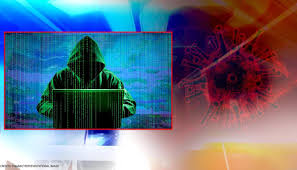 On October 13, 2020, The Second Edition of ASEAN (Association of Southeast Asian Nations)-India Track 1.5 Dialogue took place virtually. The summit was organized by the Observer Research Foundation (ORF) in partnership with the External Affairs Ministry (EAM).
The summit held discussions on cooperation safety in the virtual and cyber area during the pandemic.
Participants:
i.It was attended by Dato' Suryodipuro, Ambassador of the Republic of Indonesia to India, Akshay Mathur, Director Observer Research Foundation, Vijay Thakur Singh, Secretary (East) in EAM.
ii.It was also attended by eminent cyber experts representing governments, think-tanks, academia, and industry from the ASEAN member states and India.
Key Points:
i.There has been an increase in 'digitization' and 'cyberization' due to the pandemic. With increasing interconnectedness, cybercrimes have also increased.
ii.The discussion highlighted that COVID-19 related frauds, phishing campaigns, online sale of fake medical supplies have increased.
iii.Vijay Thakur Singh, Secretary (East) in EAM highlighted Government of India's initiatives to tackle cybercrimes. They are
• Digital India Programme – Pradhan Mantri Grameen Digital Shaksharta Abhiyan (Prime Minister's Rural Digital Literacy Campaign).
• National Cyber Security Strategy 2020 for five years.
iv.ASEAN highlighted its measures to curb cybercrimes – e-ASEAN Framework Agreement, ASEAN Economic Community 2025, and Master Plan of ASEAN Connectivity (MPAC 2025).
Note: –
India is the Second Largest internet user in the world. According to India Cellular and Electronics Association Report, the number of smartphone users is expected to reach 820 million by 2022.
India launches Centres of Excellence:
i.India launched India's Centres of Excellence in Software Development and Training (CESDTs) in Cambodia, Lao PDR, Myanmar and Vietnam to increase digital cooperation.
ii.India is funding 'Child Online Risks Awareness Campaign' & 'Building Capacity on Digital Public Services Implementation and Cyber Security for Government Agencies' as Quick Impact Projects in Cambodia in 2020.
Recent Related News:
i.On September 12, 2020, the ASEAN-India Ministerial Meeting took place virtually, it was co-chaired by Union Minister Dr. Subrahmanyam Jaishankar, Ministry of External Affairs (MEA) along with Don Pramudwinai, Deputy Prime Minister and Minister of Foreign Affairs of Thailand.
ii.On August 29, 2020, the 17th ASEAN-India Economic Ministers Consultations took place virtually, it was co-chaired by Minister of Commerce and Industry & Railways Piyush Vedprakash Goyal and Minister of Industry and Trade of Vietnam Tran Tuan Anh.
About ASEAN (Association of Southeast Asian Nations):
Members – Brunei, Cambodia, Indonesia, Laos, Malaysia, Myanmar, the Philippines, Singapore, Thailand and Vietnam.
Chair – Vietnam (2020)
Headquarters – Jakarta, Indonesia
Sixth Session of India-Norway Joint Commission Meeting held virtually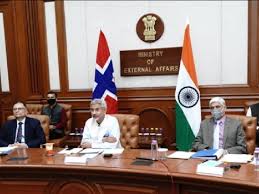 On October 13, 2020, the 6th session of India-Norway Joint Commission was held virtually where Indian delegation was led by Union Minister Dr. Subrahmanyam Jaishankar, Ministry of External Affairs (MEA) and Norwegian delegation was led by Ms. Ine Marie Eriksen Soreide, Foreign Minister of Norway.
• It was held to review the entire gamut of bilateral relations and to expand it further to boost trade and investment ties.
• Both sides decided to hold the next round of Joint Commission Meeting in Oslo, Norway at a mutually convenient date.
• Views were also exchanged on regional, multilateral and global issues of interest.
Key Point:
–The two sides hoped for an early conclusion of the India and EFTA (European Free Trade Association) trade negotiations. The four members of EFTA are Switzerland, Iceland, Norway and Liechtenstein.
–They reiterated their commitment to cooperate closely in combating the COVID-19 pandemic and also welcomed the establishment of the global facility COVAX.
–Both sides reaffirmed their commitment to the bilateral cooperation on maternal and child health.
–Both sides showed their satisfaction on Dialogue on Trade and Investment (DTI) which accelerated participation of Norwegian companies in the flagship programmes of India.
• Its first meeting was held in January 2020 in New Delhi which identified areas of cooperation to include maritime, fisheries, tourism, skill development, micro, small and medium-sized enterprises (MSME) and renewable energy among other areas.
–There is significant progress made in the Ocean Dialogue and the initiatives undertaken by the Task Force on Blue Economy for Sustainable Development in areas such as fisheries, aquaculture, green technologies for maritime use, construction of vessels, ship recycling and green ports.
Recent Related News:
i.On 26 August 2020, India has joined the Djibouti Code of Conduct/ Jeddah Amendment (DCOC/JA) as Observer in order to collaborate with DCOC/JA member states towards for enhancing maritime security in the Indian Ocean Region (IOR).With this, India joins Japan, Norway, the United Kingdom (UK) and the United States (US) as Observers to the DCOC/JA.
ii.Cochin Shipyard Ltd (CSL) signed a contract to build the world's first fully automatic electric vessel for ASKO Maritime, Norway. In this regard, CSL will construct and supply two autonomous electric ferries to ASKO Maritime at a cost of Rs 125 crore.
About Norway:
Capital– Oslo
Currency– Krone
Prime Minister– Erna Solberg
India ranks 58th in the List of Arton Capital's Passport Index 2020; New Zealand tops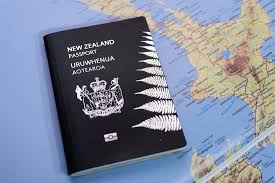 According to Arton Capital's Passport Index 2020, India has been ranked 58th in the list of World's Most Powerful Passports. New Zealand topped the list followed by Japan, Germany, Austria, Luxembourg, Switzerland, Ireland, South Korea and Australia in second place.

Key Points:
i.A strong passport means that the passport holder of a particular country should be welcomed by a maximum number of countries.
ii.More Countries that welcome the passport holder – without a visa, with visa on arrival, with a visa in advance – the more powerful the passport becomes.
iii.Indian passport holders can visit 18 countries visa-free, 34 countries with Visa on Arrival, and 146 countries where visas are required in advance.
iv.The rankings are based on real-time basis, visa restrictions, taking into account legislative changes and entry requirements.
v.The New Zealand passport allows visa-free or visa-upon-arrival access to 129 destinations.
vi.Afghanistan, Iraq are placed at the bottom of rankings at 75th place with access to only 31 destinations.
Recent Related News:
i.January 08, 2020, As per Henley passport Index 2020 Indian passport ranked at the 84th spot among the world's most powerful passports list, the list was topped by Japan.
About New Zealand:
Prime Minister – Jacinda Ardern
Capital – Wellington
Currency – New Zealand Dollar (NZ $)
Debt Crisis has increased in Developing Countries due to Pandemic : World Bank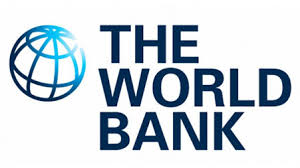 According to International Debt Statistics 2021 released by the World Bank Group, COVID-19 has deepened the Debt Crisis in Developing Countries.
The International Debt Statistics 2021 has been prepared by the Debt Statistics Team of Development Data Group (DECDG) at the World Bank.
Key Points:
i.The Top 10 Borrowers with largest end-2019 External Debt Stock are Argentina, Brazil, China, India, Indonesia, Mexico, Russia, Thailand, Turkey and South Africa.
ii.The Debt burden of Least Developed Countries (LDC) has increased to a record USD 744 Billion in 2019.
iii.The total external debt of 120 low-and middle-income countries has increased to USD 8.1 Trillion in 2019 (Increase of 5.4 %).
iv.The report states that External Debt owed by low and middle income countries are mostly Long-Term, and majority of the Debts are owed by Governments and public sector Entities.
v.According to the report, China became the largest creditor, its share of combined debt owed to G-20 countries increased to 63 % in 2019 from 45 % in 2013.
India's External Debts:
i.According to the report, the total External Debt Stocks of India in 2019 was USD 560, 035 Billion.
ii.South Asia registered a 7.6 % rise in debt stock, India accounted for 6% increase in debt stocks in South Asia after Bangladesh (9.5 %) and Pakistan (7.8%).
Recent Related News:
i.The 2020 Human Capital Index (HCI) is a collaboration between the Human Development Practice Group and the Development Economics Group of the World Bank.World Bank released the report titled "The Human Capital Index 2020 Update: Human Capital in the Time of COVID-19" on September 16, 2020.
About World Bank Group:
President- David R. Malpass
Headquarters- Washington, D.C., United States
Digital payments increased in 5 years to 3,434.56 cr in FY20; RBI to Adopt NGTA for Managing Forex, Gold Reserves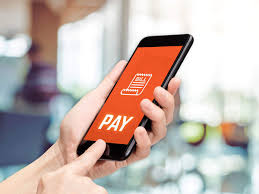 In accordance with the latest data of Reserve Bank of India (RBI), between 2015-16 and 2019-20, digital payments increased at a compounded annual growth rate of 55.1% from 593.61 crore in FY2015-16 to 3,434.56 crore in FY19- 20.
• In absolute terms, this value has grown from Rs 920.38 lakh crore to Rs 1,623.05 lakh crore during this period at an annual compounded rate of 15.2%.
• As percent of card usage, they are being used increasingly for payments–from 20 per cent in FY16 to 45 per cent in FY20, with debit card turnover outpacing credit card values.
Following table showing Year-On-Year rise in Digital Transactions: Year Digital Payments Value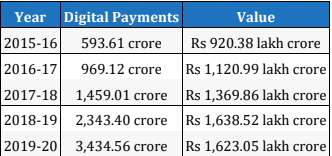 It should be noted that in FY20 digital payments saw a massive increase in volumes in comparison to FY19 but in value it slipped down to Rs 1,623.05 lakh crore, due to steep fall in the overall economy forcing people to spend less and save more cash.
What factors pushed digital payments?
-Initiation of National Electronic Fund Transfer (NEFT), Real Time Gross Settlement (RTGS) and Electronic Clearing System (ECS) payments.
-Demonetisation (Note Ban) of all Rs 500 and Rs 1,000 banknotes in November 2016.
-Development of Unified Payments Interface (UPI) based payments as well as app-based payments.
-Promotion a safe, secure, sound and efficient payment system by RBI viz. mandating use of only EMV (Europay, Mastercard, and Visa) chip and PIN-based debit and credit cards from January 2019; tokenization from January 2019, facility to switch on/off transaction rights, among others.
RBI to Adopt NGTA for Managing Forex, Gold Reserves
RBI has decided to adopt Next Generation Treasury Application (NGTA) for managing India's foreign exchange and gold reserves in order to improve its functioning. In this regard, RBI has invited bids from eligible vendors. The prime bidder should have a minimum annual turnover of at least Rs 475 crore 2017-18, 2018-19 and 2019-20.
What is Next Generation Treasury Application (NGTA)?
It is a web-based application providing scalability, maneuverability and flexibility to introduce new products and securities, besides supporting multi-currency transactions and settlements like Fixed Income (FI), Forex (FX), Money Market (MM) and Gold.
• It can automatically fetch all the relevant details of a security/contract from a trading platform.
• Apart from this it will also help in portfolio management, workforce management, repository management and integration with various third party systems.
Points to be noted:
–India's foreign exchange reserves rose by USD 3.618 billion to reach a life-time high of USD 545.638 billion in the week ended October 2, 2020.
–The gold reserves were also up by USD 486 million in the same week to USD 36.486 billion.
–The special drawing rights with the International Monetary Fund (IMF) rose by USD 4 million to USD 1.476 billion and reserve position with the IMF was also up by USD 23 million to USD 4.631 billion in the same week.
Recent Related News:
i.On September 2, 2020, Small Industries Development Bank of India (SIDBI) has inked a Memorandum of Understanding (MoU) with the Government of Maharashtra to develop the micro, small and medium enterprise (MSME) ecosystem in the state.
ii.On September 15, 2020, RBI issued Draft Rupee Interest Rate Derivatives (Reserve Bank) Directions, 2020 under Section 45 W of the RBI Act, 1934 to allow foreign portfolio investors (FPIs) to undertake exchange-traded rupee interest rate derivatives transactions subject to an overall ceiling of Rs 5,000 crore.
Static points about Reserve Bank of India (RBI):
-It was established on the recommendation of the Hilton Young Commission.
-RBI is responsible only for printing the currency notes. Minting of coins is done by the Government of India.
-Dr. Manmohan Singh is the only Prime Minister to have also served as the Governor of RBI.
EarlySalary in Collaboration with NPCI Launched 'Salary Card', a Zero-Touch Digital card Powered by RuPay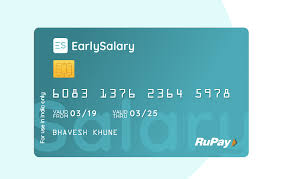 On October 14, 2020 EarlySalary in collaboration with National Payments Corporation of
India (NPCI) launched 'Salary Card', a Zero-Touch Digital card. The Salary Card credit solution is powered by Rupay. It provides instant access for salaried professionals, allowing them to make purchases instantly across merchants in India.
Vivifi India Finance Private Limited (Vivifi) has launched FlexPay, which offers credit on Unified Payments Interface (UPI).
About Salary Card:
Set up a dynamic credit limit- Unique feature
The Salary card has a unique feature that enables the customers to set up a dynamic credit limit to suit their shopping, medical, travel, entertainment and other needs.
This feature helps customers to exercise tighter control over their finances.
Backed By
It is backed by advanced ML( Machine Learning) technologies and risk-oriented decision-making mechanisms.
Activation
Customers by accessing the EarlySalary mobile app, can activate the card within seconds.
Key Info
i.The card aims to make credit access easier to the digitally-savvy young generation of India.
ii.The card will also democratise digital credit and payments to Indians.
iii.The card is designed to serve as a secure payment mode.
Additional Info
EarlySalary had introduced the EarlySalary Credit Suite to provide a one-stop credit solution to serve all credit requirements of a salaried individual.
FlexPay
i.It allows customers to use a line of credit, If they have no funds available in their bank accounts or virtual wallets.
ii.The product facilitates purchases offline by scanning any UPI QR code or a UPI ID to salaried and self-employed individuals.
Recent Related News:
Federal Bank has partnered with Fiserv, Inc. to enable the digitization of it's end-to-end card issuance and processing cycle to support the launch of the Federal Bank credit card, their 1st Independent Credit Card. The Federal bank will also outsource associated operational processes to Fiserv.
About EarlySalary:
Chief Executive Officer(CEO) and Co-Founder– Akshay Mehrotra
HeadQuarters– Pune, Maharashtra
About National Payments Corporation of India (NPCI):
Managing Director(MD) & CEO– Dilip Asbe
Head Office– Mumbai, Maharashtra
IMF Projected India's GDP to contract 10.3% from 4.5% in FY21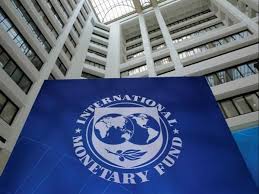 On October 13, 2020, International Monetary Fund (IMF) in its latest World Economic Outlook (WEO-October 2020), titled "A Long and Difficult Ascent" projected India's gross domestic product (GDP) to contract 10.3% (i.e.-10.3 %) in comparison to June forecast of 4.5% amid COVID19. On the other hand for FY21-22 Indian economy is expecting a rebound of 8.8% growth rate higher than the 6% forecast earlier.
• On global front, the economy growth is downgraded to -4.4% as compared to 5.2% projected earlier.
• The global recovery in 2021 is projected to be at 5.2%. After 2021, global growth is expected to ease off at 3.5% in the medium term.
Key Points:
-Indian economy projection is slowest among BRICS (Brazil, Russia, India, China, and South Africa) nations.
• Notably, India's GDP contracted 23.9% in Q1FY21.
–Consumer prices in India are expected to grow at 4.9% this year and 3.7% in 2021 while the current account balance is projected to grow by 0.3% in FY21 and -0.9% (i.e., a contraction) in FY22.
-India's retail inflation rose to an eight-month high of 7.34% in September, 2020.
-As per the forecast only Chinese economy would grow in FY21 at 1.9% faster than the earlier forecast of 1%.
-Close to 90 million people could fall below the $1.9 a day income threshold of extreme deprivation" in 2020.
-The world will not catch up fully to its pre-pandemic 2020-25 projected growth trajectory. -Global growth will progressively decline to 2.1% in 2050 from 3.7% in 2021reflecting a diminished growth in emerging market economies.
Basis of Projections:
-The projections are based on the assumption that social distancing continues into 2021, vaccine coverage expands and therapies improve.
-By the end of 2022 local transmission is expected to be low in the forecasting model.
Recent Related News:
i.India Ratings and Research (Ind-Ra), domestic rating agency projects India's GDP growth to contract by 11.8%(- 11.8%), from earlier -5.3%.
ii.On September 10, 2020 The latest report of the rating agency CRISIL projects India's real GDP growth to contract by 9%(-9%) in FY21(2020-2021) as COVID-19 infections are yet to peak and the government is not providing adequate direct fiscal support.
About International Monetary Fund (IMF):
Managing Director (MD)– Kristalina Ivanova Georgieva Kinova
Economic Counsellor and Research Department Director– Gita Gopinath
Headquarter– Washington, DC, United States of America (USA)
Members– 189 countries
Government sets up Panel of Secretaries under Cabinet Secretary Rajiv Gauba to Streamline Telecom Spectrum Allocation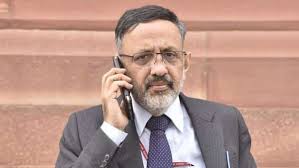 On October 14, 2020, the Central Government has formulated a panel of secretaries under cabinet secretary Rajiv Gauba to streamline telecom spectrum allocation process and examine the possibility of making the auction of spectrum an annual calendar event. The panel comprises the secretaries of home, defence, railways, telecom, Information and Broadcasting (I&B) and department of space.
• The decision regarding formulation of the panel has been made on the lines of telecom sector demand for the requirement of a clear road map for auctioning spectrum enabling them to plan and allocate resources efficiently.
• In the past 10 years, the government has auctioned spectrum six times viz. 2010, 2012, 2013, 2014, 2015 and 2016 but there is no clarity on the frequency of future airwaves sale.3
What is Spectrum allocation?
Spectrum allocation or Frequency allocation is the allocation and regulation of the electromagnetic spectrum into radio frequency bands done by governments.
• Spectrum is invisible radio frequencies that wireless signals travel over which enables us to make calls from our mobile devices do everything on our mobile devices.
Responsibilities of Panel:
–Sorting out various spectrum related issues between ministries.
• The immediate task in this regard is to resolve a tussle between the telecom department and Department of Space on 5G spectrum in the 26 GHz (Gigahertz) band.
–Identifying spectrum which is likely to be released for commercial purposes in future and conveying that to the telecom.
Need for panel:
As there is no clarity on the timing of the next sale, operators have been forced to spend huge amounts to stock up on the critical natural resource, which is one key reason for their high debt and weak balance sheets.
• Notably, the telecom industry has spent a cumulative Rs 2.51 lakh crore on buying spectrum in the six auctions since 2010, and currently has a debt of over Rs 8.55 lakh crore.
Recent Related News:
i.On September 18, 2020 Ministry of Electronics & Information Technology (MEITY) in partnership with National Jal Jeevan Mission (NJJM), Department of Drinking Water and Sanitation, Ministry of Jal Shakti has launched ICT (Information & Communication Technology) Grand Challenge for Development of 'Smart Water Supply Measurement & Monitoring System' to be deployed at the village level.
ii.Prime Minister inaugurated the "Har Gaon Optical Fibre Cable" project ,under this about six lakh villages would be provided internet services through optical fibre cable in 1,000 days. This includes all 45,945 villages in Bihar. It will be executed by the Department of Telecom, MEITY, and Common Service Centres (CSC).
About Ministry of Communication:
Union Minister– Ravi Shankar Prasad
Minister of State (MoS)– Sanjay Shamrao Dhotre
AICTE Constituted a Committee Headed by M.S Ananth to Prepare the Professional Engineers Bill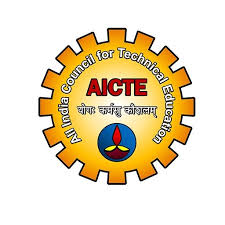 Ramesh Pokhriyal 'Nishank' Union Minister of Education informed K. Somaprasad, Member of Parliament(MP) in Rajya Sabha, that All India Council for Technical Education (AICTE) has constituted a Committee to Prepare the Professional Engineers Bill. The committee is chaired by M.S. Ananth, Former Director of Indian Institute of Technology Madras(IIT-M).
Background:
i.K. Somaprasad, MP demanded a professional regulatory mechanism in the field of Engineering to monitor and measure the professional ethics of engineers.
ii.He mentioned that currently there are around 10396 engineering institutes that were approved by the AICTE where only few of these institutes were providing quality education.
iii.The issue on the lack of regulatory mechanics in the field of engineering was raised following the consultation with experts like E. Sreedharan, Principal Advisor of Delhi Metro Rail Corporation.
Engineering in India:
i.The largest segment of the Indian Industry is Engineering which accounts to around 27% of the total factories in the industrial sector.
ii.The Engineering sector gets around 63% of the shares through foregin collaborations.
Recent Related News:
On July 24, 2020 Ramesh Pokhriyal 'Nishank', Union Minister of Human Resource Development announced that the ministry has set up a committee headed by UGC Chairman, D.P. Singh to form guidelines and suggest measures to ensure that more students study in India and there is a smooth transition for students returning from abroad due to COVID-19 situation.
About All India Council for Technical Education (AICTE) :
Chairman– Prof. Anil D. Sahasrabudhe
Headquarters– New Delhi
About Ministry of Education(MoE):
Union Minister– Ramesh Pokhriyal 'Nishank'
Minister of State(MoS)– Sanjay Dhotre
Olympic Champion Constantina Dita Named Brand Ambassador for World Athletics Half Marathon Championships Gdynia 2020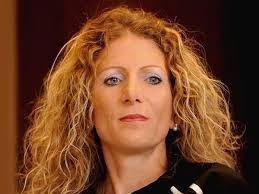 On 13th October the World Athletics named Constantina Dita, Romanian long-distance runner and the Champion of 2008 Beijing Olympics as the brand ambassador of World Athletics Half Marathon Championships 2020 which will be held on 17th October 2020 at Gdynia, Poland.
About Constantina Dita:
i.Constantina Dita won the 2004 Chicago Marathon and came second in the 2005 Chicago Marathon (major City Marathons).
ii.She made her double victory (both individual and team gold) in the 2005 Edmonton.
iii.She also made into the podium position in 3 editions of the London Marathon.
iv.She is the founder and President of the annual Bucharest International 10 kilometers(Km).
v.She completed the 2019 Berlin and New York marathons in 3.07 and 3.30 respectively.
Note:
She earned 7 medals out of the 8 editions of World Half Marathon Championships in which she had competed.
CCI Approves Acquisition of CG Power and Adani Green Energy Ten Ltd's Solar Energy Generation Assets
On October 14, 2020 The Competition Commission of India (CCI) has given approval to the following acquisition,
TIIL's Acquisition of over 50% equity share capital of CG Power
CCI approved the acquisition of more than 50% equity share capital of CG Power and Industrial Solutions Limited(CG Power) by Tube Investments of India Limited (TIIL).
TIIL in August 2020 offered to invest Rs 700 crore for over 50% stake.
Adani Green Energy Twenty-Three Ltd's Acquisition of solar energy generation assets of Adani Green Energy Ten Limited
i.CCI, under Section 31(1) of the Competition Act, 2002 has approved the acquisition of solar energy generation assets of Adani Green Energy Ten Limited (AGE10L) by Adani Green Energy Twenty-Three Ltd (AGE23L).
ii.AGE23L will acquire 100% of the share capital of the targeted companies.
List of assets proposed to be acquired
TN Urja Private Limited; Essel Urja Private Limited; PN Renewable Energy Limited; PN Clean Energy Limited; KN Indi Vijaypura Solar Energy Private Limited; KN Bijapura Solar Energy Private Limited; KN Muddebihal Solar Energy Private Limited; KN Sindagi Solar Energy Private Limited; Essel Bagalkot Solar Energy Private Limited; and Essel Gulbarga Solar Power Private Limited. Adani Green Energy Ten Limited is the holding company of all the companies listed above.
Key Info About the companies:
Tube Investments of India Limited
i.TIIL is a listed entity and is a part of Murugappa group.
ii.It has 3 business verticals, namely, engineering, metal formed products and bicycles.
iii.It is involved in the manufacture of a wide range of products for the automotive, railway, construction, mining and agriculture industries.
CG Power and Industrial Solutions Limited
CG Power, a listed entity has 2 major business units namely, power systems and industrial systems.
Adani Green Energy Twenty-Three Ltd
i.It is a Joint Venture(JV) between Total Solar Singapore Pte. Ltd. and Adani Green Energy Limited.
ii.Adani Green Energy Twenty-Three Ltd, through its subsidiaries is engaged in the business of solar power generation in India.
Recent Related News:
The Competition Commission of India (CCI) has approved the proposed acquisition of 20% issued and paid-up equity share capital(in short- stake) of Piramal Pharma Limited (in short- Piramal Pharma), wholly owned subsidiary of Piramal Enterprises Limited (PEL) by CA Clover Intermediate II Investments (Curie), an affiliated entity of CAP V Mauritius Limited.
About Competition Commission of India (CCI):
Chairperson– Ashok Kumar Gupta
HeadQuarters– New Delhi, India
NASA to Launch Nano Satellite, 'India Sat' Developed by 3 Tamil Nadu Students into Sub-orbit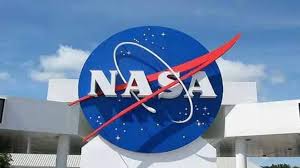 The National Aeronautics and Space Administration(NASA) has chosen 'India Sat', an indigenous experimental satellite developed by 3 students from Tamil Nadu namely, M. Adnaan of Thanthonrimalai, M. Kesavan of Nagampalli and V. Arun of Thennilai for launch in suborbital space in June, next on NASA's sounding rocket 7.
• This satellite model has outnumbered many other satellites designed as part of the global competition conducted by the Cubes in Space, a programme of Idoodledu Inc in association with NASA.
Note– This satellite has been considered to be the world's smallest and lightest satellite.
About the satellite
i.It is made of reinforced graphene polymer that is 3 cm(centimetre) in size and weighs 64 gm(gram).
ii.To transmit and receive the signal from Earth to outer space, it has its own radio frequency communication.
iii.The satellite through the solar cells attached, generates power for it.
iv.The cosmic radiation inside the rocket will be absorbed and measured by the photographic film.
Key Info
• The students were mentored by Rifath Shaarook of Chennai-based Space Kids India for this research.
• The Department of Physics of Government Arts College, Karur sponsored for this research which cost Rs 1.35 lakh.
Additional Info
i.In 2017, an Indian High school student team and Space Kidz India designed Kalam SAT, an experimental student payload flown under Cubes in Space program by a STEM-based education program by Idoodle Learning.Inc and NASA.
ii.It is named after former Indian president Dr. A. P. J. Abdul Kalam. In 2019 this satellite was launched by Indian Space Research Organisation (ISRO)
iii.It is to be noted that this is the first to use the rocket`s fourth stage as an orbital platform.
Recent Related News:
Indian Space Research Organisation (ISRO) is set to launch the Amazonia – 1 onboard the Polar Satellite Launch Vehicle (PSLV) as a primary payload by August 2020.
Amazonia -1 is Brazil's first satellite for Earth observation – designed, assembled and tested in Brazil.
About National Aeronautics and Space Administration (NASA):
Administrator– James Frederick "Jim" Bridenstine(13th administrator)
Headquarters– Washington, United States of America
Odisha, IRFU sign agreement to sponsor Indian National Rugby Team for 3 years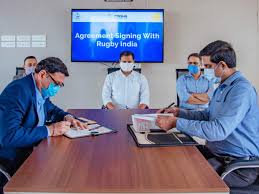 On October 13, 2020 The State Government of Odisha signed an Agreement with Indian Rugby Football Union (IRFU) to sponsor the Indian National Rugby Team for a period of 3 years (till 2023). The agreement was signed at the Kalinga Stadium, Bhubaneswar, Odisha.
It was signed by R Vineel Krishna, Director of Sports & Youth Services Department, Odisha and Maneck Unwala, President of IRFU.
Participants:
Tusharkanti Behera, Minister of Sports and Youth Services, Odisha and Chief Executive Officer (CEO) IRFU Naseer Hussain and former rugby players Rahul Bose were present during the signing of the agreement.
Key Points:
i.The agreement will cover training, conditioning and incentivising the Indian National Rugby Teams (men and women) participating in International Rugby events.
ii.It is expected to improve the development of sport in Odisha and India.
Odisha's Vision:
i.The State of Odisha is taking steps to develop the state as a hub for major sporting events and creating international standard high-performance training centres as part of its vision "Sports, a priority for Odisha".
ii.In February, 2018, Odisha signed an agreement with Hockey India to sponsor the National Hockey Team (Junior, Senior, Men and Women) for a period of 5 years.
Recent Related News:
i.On August 12, 2020, the Odisha cabinet headed by Chief Minister Naveen Patnaik approved four mega drinking water projects in its Koraput, Malkangiri, Mayurbhanj, Balasore, Gajapati and Cuttack districts worth Rs 800.27 crore.
About Odisha:
Folk Dances – Gotipua, Chhau, Ghumura, Ranappa, Chaiti Ghoda, Sambalpuri
Festivals – Dola Purnima, Budi Thakurani Yatra, Magha Saptami, Chhau, Dhanu Yatra
About Odisha:
Folk Dances – Gotipua, Chhau, Ghumura, Ranappa, Chaiti Ghoda, Sambalpuri
Festivals – Dola Purnima, Budi Thakurani Yatra, Magha Saptami, Chhau, Dhanu Yatra
Veteran Kannada Music Composer Rajan Passed Away at 85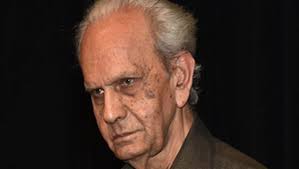 On 11th October 2020, Veteran Kannada Music Composer Rajan of the popular Rajan – Nagendra duo passed away at the age of 85 in his residence at Bengaluru, Karnataka.He was born in 1933, in Mysuru, Karnataka.
About Rajan:
i.Rajan debuted into the Kannada film industry as a music director along with his brother Nagendra through the film "Sowbhagya Lakshmi" in 1952.
ii.The duo were popularly known as the Kalyanji-Anandji of Kannada film music.
iii.For around 40 years (1952 to 1999) of this career as the Music Directors, they have composed music for around 375 films in Kannada, Telugu, Tulu, Tamil and Sinhala.
iv.Most of his songs were sung by SP Balasubramanyam and S.Janaki.
v.Some of his popular works include, Akashave beelali mele (Nyayave Devaru), Aakaashadinda Dharegilid(Chandanada Gombe) etc.
vi.After his retirement from composing music for films, Rajan started his classical music school "Sapta Swaranjal" in Bengaluru.
Awards:
The Rajan-Nagendra Duo won the Kannada State Awards for Best Music Director for Eradu Kanasu (1973-1974) and Parasangada Gendethimma (1978-1979).
Note:
Nagendara passed away in 2000 at the age of 65.
Renowned Kuchipudi Dancer Padma Shri Shobha Naidu Passed Away at 64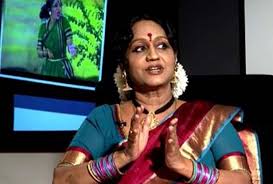 On October 14, 2020 Renowned Kuchipudi dancer Padma Shri Shobha Naidu passed away at the age of 64 in a private hospital Hyderabad, Telangana. She was a disciple of the legendary guru Vempati Chinna Satyam. She was the Principal for Kuchipudi Art Academy, Hyderabad. She was born at Anakapalli in Visakhapatnam district in 1956.
About Shobha Naidu:
i.She was among the foremost Kuchipudi dancers of India.
ii.Her portraits of Satyabhama, Padmavathi and Chandalika, are her best roles.
iii.She has choreographed about 80 solo numbers and about 15 ballets.
iv.She has also trained over 1,500 students from India and overseas.
v.She had given stage performances in the countries namely US, UK, among others.
vi.She declined to enter the cinema field.
Awards & Honours
i.She has received the following awards, namely, Nritya Choodamani award(1982), Sangeet Natak Akademi Award(1991), Nritya Kala Siromani award(1996) from the Sri Krishna Gana Sabha of Madras, Late Sri N T Rama Rao award(1998), Padma Shri in 2001 for Art and Hamsa award by State Government of Andhra Pradesh among others.
ii.Visakha Music and Dance Academy (VMDA) honoured her with the title 'Navarasa Natya Kalanidhi' at Kalabharathi in 2013.
iii.She was awarded the title 'Nritya Kala Siromani' from the Nungambakkam cultural association.
World Standards Day 2020: October 14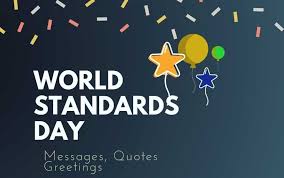 World Standards Day or International Standards day is annually celebrated on October 14 by the members of the International Electrotechnical Commission (IEC), International Organization for Standardization (ISO) and the International Telecommunication Union (ITU). It is celebrated as a way of paying tribute to the collaborative efforts of many experts globally, namely American Society of Mechanical Engineers (ASME), Institute of Electrical and Electronics Engineers (IEEE), and Internet Engineering Task Force (IETF) who develop the voluntary technical agreements that are published as International Standards.
Theme of World Standards Day 2020– "Protecting the planet with standards".
Key Info
The day also aims to raise awareness about the importance of standardisation to the global economy among the consumers, regulators and industry.
This will enhance peace and prosperity of earth without harming it.
Reason Behind the Theme
Grab the opportunity to combat climate change with the power of international standards.
Winners of World Standards Day 2020 poster competition
Winner- Jyoti Bisht from India
Runners-up- Avishek Sahoo from India and Mohsen Jafari from the Islamic Republic of Iran.
Background
i.This day(October 14) was specifically chosen, as delegates from 25 countries first gathered in London in 1946 and decided to create an international organization focusing on facilitating standardization.
ii.It is to be noted that ISO was formed a year later in 1947.
iii.The first World Standards Day was celebrated in 1970.
About Standards
i.All aspects of energy savings, water and air quality are covered by standards.
ii.Especially ISO 14001 is the universal benchmark for best practice in environmental management, which can be applied to businesses of any size.
Bureau of Indian Standards
i.Bureau of Indian Standards (BIS) is the national standard body of India established under the BIS Act 2016 in October 2017.
ii.It is working under the aegis of Ministry of Consumer Affairs, Food & Public Distribution, Government of India.
iii.It is responsible for the harmonious development of the activities of standardization, marking and quality certification of goods and for any related or incidental matters.
About International Organization for Standardization (ISO):
HeadQuarters– Geneva, Switzerland
Members– 165, including India
President- Eddy Njoroge(Kenya)
International E-Waste Day observed on 14th October 2020

The Third International E-Waste Day was observed on 14th October, 2020. The day is observed to raise awareness about e-waste recycling and encourage consumers to recycle e-waste. It aims to sensitise the youth on E-waste.It is annually observed on 14th October.
i.International E-Waste Day has been observed since 2018 by WEEE (Waste Electrical & Electronic Equipment) Forum.
ii.International E-Waste Day 2020 Theme -Education.
Electronic Waste (E-Waste):
i.E-Waste are Electrical and Electronic Equipments (EEE) which have been discarded by consumers with no intent of re-use.
ii.Some of the common e-waste are Televisions, Laptops, Mobile goods, Washing Machines etc
Key Points:
i.According to the UN's (United Nations) Global E-Waste Monitor 2020 about 53.6 Million Metric Tonnes (Mt) of e-waste was generated worldwide in 2019. Only 17.4 Percent of e-wastes in 2019 were collected and recycled.
ii.The report also estimates that by 2030, 74 Mt of e-wastes will be generated.
iii.in last five years, the volume of E-waste increased by 21 per cent globally. It has a doubling rate of 16 years.
Reasons for high levels of e-waste:
i.The increase in production of EEE equipment has been attributed to Industrialization, Urbanisation and also high levels of disposable income. It is also due to irresponsible consumptions, shorter life spans of products planned by the producers of EEE.
ii.As of 2019, only 78 countries had sound policy for management of E-waste.
India & E-waste:
i.India has generated 3.2 Million Tonnes of E-Waste in 2019.
ii.According to the Central Pollution Control Board (CPCB), India has 312 registered E-waste recyclers. They have the capacity to handle 782, 080.62 tonnes of E-waste each year.
iii.In 2016, the Ministry of Environment, Forest and Climate Change (MoEFCC) notified the E-Waste Management Rules, 2016.
iv.The E-waste (Management) Rules enforces Extended Producer Responsibility (EPR).
v.According to EPR, the producers will be responsible for a certain percentage of E-waste generated from their goods once the products have reached the "end-of-life".
About WEEE (Waste Electrical & Electronic Equipment):
President of WEEE forum– Jan Vlak
Headquarters – Brussels (Belgium)
Haryana CM Manohar Lal Launches a State-of-the-Art Mobile Water Testing Laboratory Van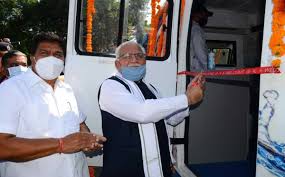 On October 2, 2020 In an effort to address the pressing need of testing water at the doorstep, Manohar Lal, Chief Minister(CM) of Haryana launched a state-of-the-art Mobile Water Testing Laboratory Van, an innovative solution for Water testing of the Public Health Engineering Department (PHED). He also launched 'Swachhta Pakhwada' in Panchkula.
• The mobile van will be stationed at State Water Testing Laboratory, Karnal and its operation will be throughout the state.
• The mobile van is procured at a cost of Rs 99 lakhs.
Note- Under Jal Jeevan Mission the state Government is fully committed to provide functional household tap connection with a sustainable supply of quality drinking water to every rural household.
Point to be Noted
i.This facility will provide access to water-testing facility in the remotest corner of the state. In rural areas of the state, it is an effective mode of surveillance of drinking water quality.
ii.In case of spread of waterborne disease, the mobile van is to be deployed on site for quick access to water test reports.
iii.They can also be used for counter checking of quality of testing from all laboratories.
About the state-of-the-art Mobile Water Testing Laboratory Van:
Measures Different Water Quality Parameters
It can measure different water quality parameters like Ph, Alkalinity, TDS(Total Dissolved Solids), Hardness, Residual Chlorine, Zink, Nitrite, Fluoride, Turbidity and Microbiological Test of water samples.
Multi-parameter system
It is completely equipped with a multi-parameter system, which contains analyzers, sensors, probes and instruments based on Colorimetric, Electrochemistry etc.
Latest Technologies
It has been designed in a unique manner and is fully loaded with the latest technologies.
It is enabled with Global Positioning System (GPS) to track the location and the analyzed sample data can be transmitted to a centralized PHED server through General Packet Radio Service (GPRS)/ 3G connectivity with power backup.
On-site recording
It enables on-site recording and reporting of results through a smartphone or similar device.
Jal Jeevan Mission
Jal Jeevan Mission is a flagship initiative launched by the Central Government. It functions under the Ministry of Jal Shakti and aims to provide tap water connection to every rural home by 2024.
Swachhta Pakhwada
The state government has decided to celebrate 'Swachhta Pakhwada' in all cities of the State from October 2, 2020 to October 17, 2020. During these days, special attention will be given to cleanliness of sewer systems and the desilting of ponds.
Key Info
i.Haryana's water quality is mainly affected due to constituents like TDS, Fluoride among others.
ii.Swacchta Abhiyan (campaign) has been launched in the State and became the 1st state in the country to achieve 100% open defecation free (ODF) in rural areas. Now, urban areas have also been certified as ODF.
Recent Related News:
On September 07, 2020, Haryana Chief Minister Manohar Lal Khattar virtually launched the first of its KindEducational Chatbot "Apka Mitra" & Online Admission Platform for UnderGraduate (UG) courses in government- aided and self-financed colleges for the new academic session 2020-21.
About Haryana:
Wildlife Sanctuary– Kalesar Wildlife Sanctuary, Bir Shikargah Wildlife Sanctuary, Chhilchhila Wildlife Sanctuary, Nahar Wildlife Sanctuary, Abubshahar Wildlife Sanctuary
Zoological park– Mini Zoo Bhiwani, Rohtak Zoo, Mini Zoo Pipli
Odisha CM Naveen Patnaik Virtually Launched 1st of its kind mission 'Sujal- Drink From Tap' to Ensure Quality Drinking Water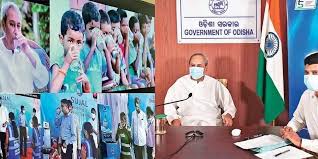 On 13th October 2020, Chief Minister of Odisha Naveen Patnaik launched the "Sujal- Drink From Tap mission", an initiative to enable a 24-hour supply of quality drinking water to all the urban areas of Odisha. Odisha is set to become the first state to provide piped water connection to all urban areas of the state by March 2022.
The Drink From Tap mission was launched in Salia Sahi, Bhubaneswar and Masanichandi, Puri.
Key People:
Durga Shankar Mishra, Secretary, Union Ministry of Housing and Urban Affairs was present during the virtual launch of Suja – Drink from the tap mission.
Features of the Sujal- Drink From Tap:
i.The scheme is aimed to benefit around 1.8 lakh households of Bhubaneswar and Puri.
ii.The Drink from tap mission will cover 15 cities besides Bhubaneswar and Puri with a cost of Rs.1300 crore, which will benefit around 15 lakh households of Odisha.
iii.The Drink from tap mission will be implemented phase wise and benefit all the parts of the state.
Background:
The government of Odisha has already provided the pipe water facility to all the households of Bhubaneswar, Gopalpur, Digapahandi and Kashinagar.
Recent Related News:
On September 28, 2020, the Chief Minister (CM) of Odisha Naveen Patnaik launched the stage II of JAGA Mission (Odisha Liveable Habitat Mission) from Balasore (Odisha) through video conference, under which all slums in the State will be converted into Adarsh (ideal) colonies within the next 3 years. The process will start immediately in 1,000 slums and then scaled up to cover every slum in the State.
About Odisha:
Wildlife Sanctuary(WLS)– Nandankanan WLS, Kuldiha WLS, Kotagarh WLS, Chandaka-Dampara WLS, Balukhanda- Konark WLS, Baisipalli WLS, Bhitarkanika WLS, Karlapat WLS, Badrama WLS, Hadagarh WLS, Kapilash WLS.
Lakes of Odisha– Chilika Lake (2nd largest brackish water lagoon in the world), Ansupa Lake, Pata Lake, Kanjia Lake.
Nihal Sarin emerges winner in Chess.com's 2020 Junior Speed Online Championship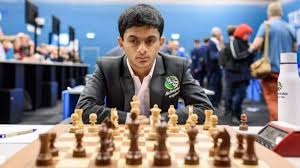 Sixteen-Year Old Indian Chess Player Nihal Sarin emerged winner in Chess.com's 2020 Junior Speed Online Chess Championship. He defeated Russia's Alexey Sarana in the final. With this win, Sarin will qualify for the 2020 Speed Chess Championship Final which will feature the world's best players. Nihal Sarin hails from Thrissur, Kerala.