Agriculture Ministry: Targets to Cover 100 Lakh Ha Under Micro Irrigation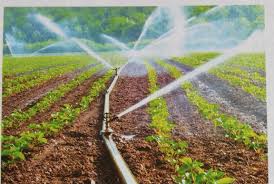 On 9th September 2020, Narendra Singh Tomar, Union Minister for Agriculture and Farmers Welfare announced that the Ministry has set target to cover 100 lakh Hectares(Ha) under micro irrigation in 5 years while addressing the webinar on Enhancing Water Use Efficiency and Coverage of Micro Irrigation in Indian Agriculture organised by the Department of Agriculture, Cooperation & Farmers Welfare (DAC&FW).
Key People:
Kailash Chaudhary, Minister of State(MoS) for Agriculture & Farmers Welfare along with experts from state governments, Confederation of Indian Industry (CII) – International Water Management Institute deliberated on coverage of Micro Irrigation for enhancing water use efficiency in agriculture sector in India and other dignitaries participated in the webinar.
Key Points:
i.DAC&FW is implementing the Per Drop More Crop component of Pradhan Mantri Krishi Sinchayi Yojana (PMKSY- PDMC) since 2015-16 to increase the efficiency of water usage in the agri sector and increase the farmer's income.
ii.The ministry with National Bank for Agriculture and Rural Development(NABARD) created a dedicated Micro Irrigation Fund(MIF) of Rs.5000 crores to support the states to mobilize their resources to expand the micro irrigation coverage.
iii.NABARD and MIF committee have sanctioned projects worth Rs.3805.67 crore to cover 12.53 lakh Ha under MIF.
iv.This fund will provide an additional subsidy over the subsidy available under PMKSY-PDMC.
Prime Minister Virtually Inaugurated 900 crore worth Petroleum Project in Bihar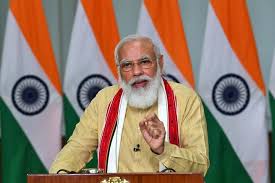 On September 13, 2020 Prime Minister Narendra Modi Inaugurated 3 key projects of the petroleum sector worth more than Rs 900 crore in Bihar through video conference and dedicated it to the Nation. The projects include the Durgapur-Banka section(about 200 km) of the Paradip-Haldia-Durgapur Pipeline Augmentation Project and 2 LPG(Liquefied Petroleum Gas) Bottling Plants.
• Of the 2 LPG Bottling plants one plant of the Indian Oil Corporation Limited(IOCL) is launched in Banka and another plant of the Hindustan Petroleum Corporation Limited(HPCL) in Champaran(East), Harsidhi.
• The projects have been commissioned by IOCL and HPCL, Public Sector Undertakings(PSUs) under the aegis of the Ministry of Petroleum and Natural Gas.
Key Info
These projects are a part of the Mission Purvodaya which anticipate to expand the Barauni Refinery with Rs 14,000 crore and the work has already commenced.
Note
The special package given for Bihar had 10 big projects related to petroleum and gas worth Rs 21 thousand crore. Among them, the inaugurated project is the 7th one.
LPG penetration in Bihar
• LPG penetration in Bihar has increased to 76.9% now from 23.5% in 2014.
• This in turn has reduced the kerosene consumption in the state from 8 lakh kilo litre (kl) to 2 lakh kl in 2014.
About the 3 Projects
Durgapur-Banka section
i.The Durgapur-Banka pipeline section, built by state-owned Indian Oil Corp (IOC), is a part of the Paradip-Haldia- Durgapur Pipeline Augmentation Project. For this, foundation stone was laid by the Prime Minister on February 17, 2019
ii.The entire project will become one of the longest pipeline projects in the world.
LPG Bottling Plant at Banka
i.It has been built at an investment of around Rs 131.75 crore. It will serve the districts of Bhagalpur, Banka, Jamui, Araria, Kishanganj & Katihar in Bihar, along with the districts of Godda, Deoghar, Dumka, Sahibganj, and Pakur in Jharkhand.
ii.It has a LPG storage capacity of 1,800 tonnes and bottling capacity of 40,000 cylinders per day.
LPG Bottling Plant at Champaran
i.The 1,20,000 tonnes per annum LPG Bottling Plant and has been constructed at a cost of Rs 136.4 crore.
ii.It has been constructed on 29 acres of land and its foundation stone was laid by the Prime Minister on April 10, 2018.
iii.The 2 LPG Bottling plants have the capacity to fill more than 125 million cylinders annually.
Govt Approved a Rs 971 crore highway project in Bihar
The Ministry of Road Transport and Highways (MoRTH) has approved a proposal to construct a Rs 971 crore 120 km Munger-Bhagalpur-Tirpety-Kahalgaon concrete road on national highway 80 in Bihar.
Significance
i.This road will connect the state government-built bridge at Agvani Ghat of Sultanganj to Khagaria
ii.It serves as the lifeline for the stone supply sector catering to the entire Bihar, Nepal, West Bengal, etc.
Recent Related News:
i.On 25th August 2020, Nitin Jairam Gadkari, Union Minister for Road Transport and Highways inaugurated and laid foundation stones for 45 highway projects in Madhya Pradesh (MP) during a virtual event. Shivraj Singh Chauhan, Chief Minister of Madhya Pradesh presided over the virtual event. The aim was to complete projects worth Rs 50,000 crore out of Rs 1.25 lakh crore by 2023.
ii.On July 8, 2020 Manipur Chief Minister(CM) N. Biren Singh inaugurated 5 Water Supply projects worth Rs 48.39 crore, which have a total capacity of more than 26.15 millions of liters per day(MLD) through video conferencing from the Chief Minister's Secretariat, Imphal. With addition to the projects, one office building of Weight and Measures Department and Rapid Antigen Detection Testing Centre at Jiribam were also inaugurated.
About Bihar:
Chief Minister– Nitish Kumar
Governor– Phagu Chauhan
Overview of S Jaishankar visit to Russia from Sept 8- 11, 2020 to Attends SCO Foreign Ministers in Moscow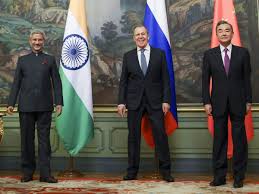 A days after Union Defence Minister Rajnath Singh visited Moscow, Russia to attend the Shanghai Cooperation Organisation (SCO) Defence Ministers Meeting, now Union Minister Dr. Subrahmanyam Jaishankar, Ministry of External Affairs (MEA) had a four-days visit to Russia from September 8-11, 22 to attend the SCO-CFM (Council of Foreign Ministers) Meeting in Moscow.
• During his way to Russia he made a stopover in Tehran, Iran on September 8, 2020 to meet his Iranian counterpart Mohammad Javad Zarif for discussing various aspects of bilateral relations and regional developments including the Chabahar port project.
• Both sides emphasised to further expand bilateral ties in "all aspects". Now, here is the complete overview of his visit to Moscow, Russia.
India attended 3rd SCO-CFM meeting as SCO's full member
Dr. S Jaishankar participated in the SCO-CFM meeting, held on September 9-10, 2020, which was hosted by Russia under the chairmanship of Russia's Foreign Minister Sergey Viktorovich Lavrov. The objective of the meeting is to review the preparations for the forthcoming SCO summit and also exchange views on international and regional issues.
• Notably, it was the third SCO foreign ministers meeting that India attended as a full member of the eight-nation bloc. Earlier two meetings were held in Beijing (China) on 23-24 April, 2018 and Bishkek (Kyrgyz Republic) on 21-22 May, 2019.
• The SCO-CFM is the highest forum of SCO after the Council of Heads of State (CHS) and the Council of Heads of Government (CHG).
About SCO:
Founded in2001, the SCO comprises eight member states — India, Kazakhstan, China, Kyrgyzstan, Pakistan, Russia, Tajikistan and Uzbekistan. India and Pakistan were admitted as observers of the grouping in 2005. Both the countries were admitted as full members in 2017.
Secretariat– Beijing, China
Secretary-General– Vladimir Imamovich Norov
Other Meetings on the Sidelines of SCO-CFM:
–EAM Jaishankar met his Chinese counterpart in Moscow; Both sides agreed on 5 Point roadmap On the sidelines of SCO-CFM, Dr. Subrahmanyam Jaishankar had frank and constructive talks with State Councilor and Foreign Minister of China, Wang Yi on September 10, 2020 regarding the developments in the India-China border areas as well as on India-China relations. Both sides agreed on 5-point roadmap to resolve border standoff in eastern Ladakh which are as follows:
• Not to allow differences to become disputes.
• Border troops of both sides should continue their dialogue, quickly disengage, maintain proper distance and ease tensions.
• Commitment towards protocol on China-India boundary and affairs, maintain peace and all the existing agreements signed in 1993, 1996, 2005 and 2012 to maintain peace and tranquility on their borders and avoid any action that could escalate matters.
• To have continued communication through the Special Representative mechanism on the India-China boundary question. Therefore, Working Mechanism for Consultation and Coordination on India-China border affairs (WMCC), should also continue its meetings
• Both sides should expedite work to conclude new Confidence Building Measures to maintain peace in the border areas.
Importantly, this is the first time that talks between India and China have produced a joint statement since tensions shot up in May 2020 in Galwan valley of eastern Ladakh.
–Foreign ministers of Russia, India, China met in Moscow; RIC's Chairmanship handed over to India by Russia
A luncheon meeting was also held between the Foreign Ministers of Russia, India and China (RIC), on the sidelines of SCO in Moscow which was organised by Russia which holds the current presidency of RIC. The focus of the meet was to ease tensions along the Line of Actual Control (LAC) i.e. between India and China and to strengthen RIC
trilateral cooperation as well as topical issues of international and regional importance.
• During the meet, the Foreign Minister of Russia Sergey Lavrov officially handed over the chairmanship of RIC to the External Affairs Minister of India, Dr S Jaishankar.
• Under the RIC framework, the foreign ministers of the three countries meet periodically to discuss bilateral, regional and international issues of their interest. The last RIC meet was held virtually on June 23, 2020.
Key Points:
-Ministers reiterated their support for inclusive multilateralism and principles of international law.
-The continuation of joint activities held under the RIC framework were appreciated including the2nd RIC DG-level Consultations on Regional Issues hosted by India in August 2019, 17th RIC Academic Exchange Conference hosted by China in September 2019, the 3rd edition of the RIC Young Diplomats Programme hosted by Russia in October 2019 and the first online meeting of national sanitary and epidemiological services held on 8 September 2020.
-The Ministers agreed that the three countries will make a significant contribution towards mitigating the impact of the Covid-19 pandemic.
-Russia which holds the current presidency of RIC-SCO-BRICS (Brazil, Russia, India, China and South Africa) has been playing a quiet but an important role through backchannels to solve Sino-Indian tensions.
–S Jaishankar met his Kyrgyz counterpart
On the sidelines of the SCO meeting, S Jaishankar also met Finance Minister of Kyrgyzstan Chingiz Aidarbeko to discuss issues of bilateral and regional interest. Both nations agreed to further enhance strategic partnership in all spheres.
• Notably, Kyrgyzstan supported India in facilitating the return of Indian nationals from the Central Asian country. Air India operated several flights under Vande Bharat Mission to evacuate its nationals stranded in other nations due to lockdown.
• About 4,500 Indian students are studying medicine in various medical institutions in Kyrgyzstan.
Recent Related News:
Minister of Defence (Raksha Mantri) Rajnath Singh paid a 3-day visit to Russia from June 23- 25, 2020 on the
invitation of Defence Minister of the Russian Federation Sergey Shoigu to attend the 75th Anniversary of Victory Day
Parade and to strengthen the longstanding special and privileged strategic partnership between India and Russia.
Recent Related News:
Minister of Defence (Raksha Mantri) Rajnath Singh paid a 3-day visit to Russia from June 23- 25, 2020 on the invitation of Defence Minister of the Russian Federation Sergey Shoigu to attend the 75th Anniversary of Victory Day Parade and to strengthen the longstanding special and privileged strategic partnership between India and Russia.
About Kyrgyzstan:
Capital– Bishkek
Currency– Kyrgyzstani som
President– Sooronbay Sharipovich Jeenbekov
About Iran:
Currency– Iranian Rial
President– Hassan Rouhani
ASEAN-India Ministerial Meeting held virtually; New ASEAN-India Plan of Action (2021- 2025) adopted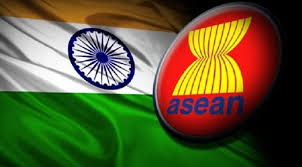 On September 12, 2020, the Association of Southeast Asian Nations (ASEAN)-India Ministerial Meeting was held virtually which was co-chaired by Union Minister Dr. Subrahmanyam Jaishankar, Ministry of External Affairs (MEA) along with Don Pramudwinai, Deputy Prime Minister and Minister of Foreign Affairs of Thailand. It was attended by Foreign Ministers of the ten ASEAN Member States. During the meet ASEAN-India Plan of Action (2021- 2025) was adopted.
• The objective of the meet was to review the status of ASEAN-India Strategic Partnership in areas of maritime cooperation, connectivity, education & capacity building and people-to-people contacts.
• The discussions were also held to strengthen cooperation to fight COVID-19 pandemic and exchanged views on important regional and international developments.
Key Points regarding review of ASEAN-India Strategic Partnership:
-The progress was reviewed for implementation of the ASEAN-India Plan of Action (2016-2020).
-The meeting also reviewed the preparations for the upcoming 17th ASEAN-India Summit and the progress in the implementation of key decisions of the Leaders of ASEAN Member States (AMS) and India at the 16th ASEAN-India Summit held in Bangkok in November 2019 and the previous Summits.
The meet saw an adoption of ASEAN-India Plan of Action (2021-2025) for 5 years which envisages greater cooperation in areas including trade, maritime security and counter-terrorism. Through this plan both sides will work towards the ASEAN 2025 vision that narrows the development gap and enhances connectivity. Following the key highlights from plan:
• Both sides will also cooperate on common challenges and enhance coordination at international forums.
• The plan envisages India's active participation and co-chairing of joint exercises and activities, and strengthening of practical defence cooperation to address challenges in maritime security, counter-terrorism, humanitarian assistance and disaster relief, peacekeeping operations, and cyber-security.
• The two sides will also promote freedom of navigation and overflight, unimpeded commerce, the non-use of force, and the resolution of disputes by peaceful means, in accordance with international law, including the 1982 UN Convention on the Law of the Sea (UNCLOS).
• In the field of economic cooperation, the two sides will continue efforts to make the ASEAN-India Free Trade Area (AIFTA) more user-friendly by initiating a review of the ASEAN-India Trade in Goods Agreement and work towards ratification of the ASEAN-India Investment Agreement to facilitate further economic integration.
• The plan will also expedite the completion of relevant sections of the India-Myanmar-Thailand trilateral highway and provide support in building an economic corridor along it and its extension to Cambodia, Laos, and Vietnam.
Points to be note:
-The ASEAN region along with India together comprises a combined population of 1.85 billion people, which is one- fourth of the global population, and their combined GDP has been estimated at over USD 3.8 trillion.
-Investment from ASEAN to Indian has been over USD 70 billion in the last 17 years accounting for more than 17% of India's total FDI (foreign direct investment).
Recent Related News:
The 3rd India-Association of Southeast Asian Nations (ASEAN) youth dialogue 2020 was held virtually on June 8-10, 2020 focusing on coronavirus pandemic. The meet has regarded the youth as "vehicles of change" who are playing a pivotal role by leading the fight against the pandemic. It should be noted that India has 65% of its population below 35 years i.e. the largest number of young people in the world.
About ASEAN:
2020 Chairmanship– Vietnam
Chairman– Nguyen Xuan Phuc
Secretariat – Jakarta, Indonesia
Secretary General– Dato Lim Jock Hoi
Membership– 10 States ― Brunei Darussalam, Cambodia, Indonesia, Laos, Malaysia, Myanmar, Philippines, Singapore, Thailand, and Vietnam. 1 Observer – Papua New Guinea
IFSCA Signed MoU with India Gold Policy Centre- IIMA to Set up International Bullion Exchange (IBE) in India
On September 12, 2020 International Financial Services Centre Authority (IFSCA) and India Gold Policy Center (IGPC) at Indian Institute of Management – Ahmedabad (IIMA) (IFSCA-IIMA), sponsored by World Gold Council, signed Memorandum of Understanding (MoU) at the IFSCA, GIFT City Gandhinagar to provide consultation to facilitate the establishment of International Bullion Exchange(IBE) in India.
Provisions of MoU
i.As part of the MoU, IGPC-IIMA an independent think tank with in-house expertise in the area of gold markets shall be a knowledge partner for IFSCA to successfully roll out the International Bullion Exchange.
ii.IGPC-IIMA by setting broader vision, developing success strategies and creating operating guidelines for smooth functioning of the bullion exchange, will take a top-down approach.
Note– IIMA has supported efforts to build a multi-strategic nation building initiatives in the past, and this cooperation reaffirms IGPC-IIMA commitment.
About International Bullion Exchange(IBE)
i.It aims to strike a balance to reduce the current market inefficiency in the Indian bullion trade, thus precious metals trade with financial markets, and create a transparent platform for bullion trading.
ii.Through this, IBE intends to achieve efficient price discovery, quality and services that are on par with international standards.
iii.IBE is expected to facilitate market development through higher degree compliance, traceability, and product innovation.
Significance
i.The share of global gold consumption of India is about 20 to 25%.
ii.Even after 2 decades of opening the gold market in India, it still does not have the infrastructure to connect India with the rest of the world.
iii.To a well-functioning market that can operate at scale, price discovery and transparency are fundamental.
iv.It is to be noted that creating a market that is connected to the rest of the world is the answer to most of the challenges that gold is supposed to bring to the economy.
International Financial Services Centre Authority (IFSCA)
On 27th April 2020, The Union government had notified that it had set up IFSCA, a unified authority to regulate all financial services in International Financial Services Centres (IFSCs) across the country. Its headquarters will be at Gandhinagar, Gujarat.
Recent Related News:
i.On 6th August, 2020 National Highways Authority of India (NHAI) signed an agreement with Indian Institute of Technology Delhi to set up a Centre of Excellence (CoE) for use of Artificial Intelligence (AI) in data driven decision making and Advance Data Management System for Highways (ADMS Highways).
• The Memorandum of Understanding (MoU) was signed in the presence of Dr. Sukhbir Singh Sandhu, Chairman NHAI and Dr V Ram Gopal Rao Director, IIT Delhi.
ii.On August 5, 2020 Andhra Pradesh(AP) Government signed an Memorandum of Understanding (MoU) with US based, The Boston Group(TBG) to set up a facility at Visakhapatnam dedicated to Research and Development (R&D) in the Information Technology sector with focus on learning platforms and also leveraging advanced technologies like artificial intelligence (AI), machine learning (ML) and cybersecurity.
About IGPC-IIMA:
The full name of the centre is the India Gold Policy Center at Indian Institute of Management – Ahmedabad (IIMA)
Chairperson– Prof Arvind Sahay
HeadQuarters– Ahmedabad, Gujarat
About International Financial Services Centre Authority (IFSCA):
Chairman- Injeti Srinivas(1st chairman)
HeadQuarters– Gandhinagar, Gujarat
ICICI Lombard inks bancassurance tie up with Yes Bank for selling insurance products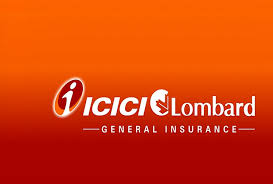 ICICI (Industrial Credit and Investment Corporation of India) Lombard Insurance Company Ltd has entered into a Bancassurance tie-up with Yes Bank to sell its insurance products. Through this agreement, ICICI Lombard aims to offer innovative insurance solutions to Yes Bank's Customers across 28 States and 8 Union Territories.
Bancassurance:
It is an arrangement between a Bank and an Insurance Company allowing the Insurance Company to sell its products to the Bank's Client Base.
i.Bancassurance encourages customers of banks to purchase insurance policies and helps in building better relationship with the bank
ii.If the number of insurance providers increase, people can expect better premium rates and better services from bancassurance as compared to the traditional insurance companies.
iii.Bancassurance is a French word.
Bancassurance companies in India:
• State Bank of India Life Insurance Company – State Bank of India (SBI)
• LIC tie-up with Vijaya Bank, Oriental Bank of Commerce, Corporation Bank
• Barclays – MetLife India
• Axis Bank – MetLife India.
Recent Related News:
i.Flipkart-owned PhonePe announced that it has partnered with ICICI Bank on the Unified Payments Interface(UPI) multi-bank model, to provide its users the option to create and use multiple UPI IDs with ICICI Bank's "@ibl" handle and YES Bank's '@ybl' handle on the PhonePe app.
About ICICI Lombard Insurance Company Ltd:
Chief Executive Officer (CEO), Managing Director (MD) – Bhargav Dasgupta
Headquarters – Mumbai, Maharashtra
About YES Bank:
Chief Executive Officer (CEO), Managing Director (MD) – Prashant Kumar
Headquarters – Mumbai
S&P Projected India's GDP to contract 9% in FY21 on rising covid-19 cases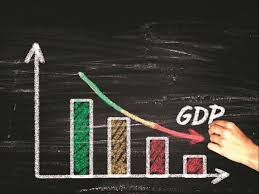 On September 14, 2020, S&P (Standard & Poors) Global Ratings projected a contraction of 9% in India's gross domestic product (GDP) in FY21 in comparison to previous estimate of 5% contraction. The reason behind this down gradation is rising coronavirus cases in India that are keeping private spending and investment lower for a longer- than-anticipated period.
• In accordance with the World Health Organization (WHO) data, new cases per day in India averaged nearly 90,000 in the week ended Sept 11, 2020, an increase from an average of about 70,000 per day in August, 2020.
• As long as the virus spread remains uncontained, consumers will be cautious in going out and spending will be under strain.
Key Points:
-India's economy shrank 23.9% year-on-year in the Q1FY21, the steepest decline among G-20 countries.
-The private consumption is lowered by 26.7% while fixed investment sunk by 47.1% due to pandemic induced lockdown. However, higher welfare spending prevented an even sharper fall in growth.
–Agriculture is the only major sector to expand due to the favorable monsoon season.
-Due to lower relative output in industrial activity the growth for the September quarter (Q2FY21) will be negative.
-While fiscal spending increased during the March–June quarter, the targeted fiscal stimulus measures announced so far amounts to about 1.2% of GDP. This magnitude is lower compared with global averages.
Recent Related News:
To state "2020-21 Resolution of the Monetary Policy Committee (MPC)" a three day meeting of Reserve Bank of India's (RBI) six-member MPC, headed by Shaktikanta Das was held from August 4-6, 2020 where it was forecasted that India's real gross domestic product (GDP) will contract in the first half (H1) of FY21 as well as full FY 2020-21 in view of rising inflation and declining of economic growth amid the gradual lifting of COVID-19) countrywide lockdown.
About S&P (Standard & Poors) Global Ratings:
President– John Berisford
Headquarters– New York, New York, United States
77th Venice Film Festival 2020: Chaitanya Tamhane's Marathi Film "The Disciple" Bags Best Screenplay Award
Venice Film Festival 2020, the 77th Venice International Film Festival organised by La Biennale di Venezia was held from 2nd September to 12th September 2020. Marathi film – The Disciple, directed by Chaitanya Tamhane and starring Aditya Modak, Arun Dravid, Sumitra Bhave and Kiran Yadnyopavit won the Best Screenplay Award at the festival.
Chatainya Tamhane is the first Indian to contest in the main category of a European film festival since Mira Nair for Monsoon Wedding in Venice 2001.
• Chinese-American filmmaker Chloe Zhao bagging the top prize of the coveted Golden Lion for her drama Nomadland.
About "The Disciple":
i.The movie was produced by Zoo Entertainment, the company of Vivek Gomber and the executive producer of the film was Alfonso Cuaron, the director of Gravity and Roma.
ii.The movie The Disciple portrays the both professional and personal life experiences of a Hindustani classical singer.
iii.The movie also won the Fédération Internationale de la Presse Cinématographique (FIPRESCI) Award which is given by International film critics.
iv.Under the special presentations category this film was screened in the Toronto International film festival.
Points to be noted – Previous Indian film to be awarded the FIPRESCI Award at the annual film gala was "Mathilukal", directed by Adoor Gopalakrishnan in 1990.
Other awards at Venice Film Festival 2020: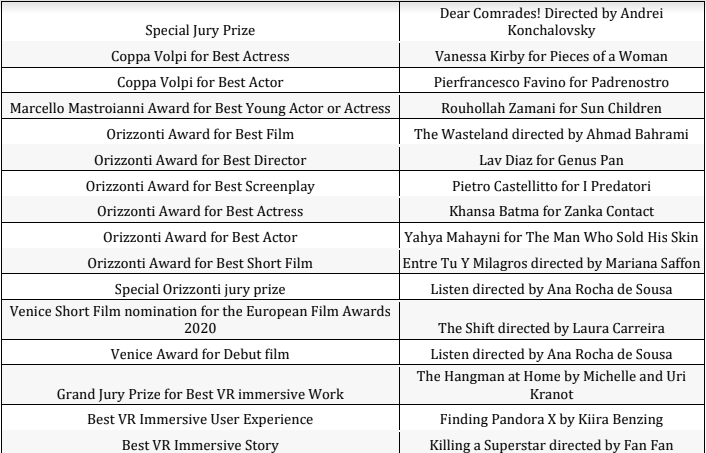 Recent Related News:
i.On 2nd August 2020, Malayalam film 'Moothon' and National Award winning documentary 'Son Rise' won awards at the 20th edition of New York Indian Film Festival(NYIFF) of Indo-American Arts Council (IAAC) which was conducted as a virtual event.
ii.The 70th edition of Berlin International Film Festival(Berlinale) 2020 was held in Berlin, Germany from 20 February–1 March 2020. 'There Is No Evil',a film about the death penalty in Iran,won the Golden Bear prize 2020 for the best picture at the Festival.
About La Biennale di Venezia:
President– Roberto Cicutto
Director General– Andrea Del Mercato
Headquarters– Venice, Italy
Govt Formed 16-member Committee to Study Ancient Indian Culture: Prahlad Singh Patel
Prahlad Singh Mulayam Singh Patel(in short- Prahlad Singh Patel) Minister of State (I/C- Independent Charge) of Culture and Tourism has informed that Government has formed a 16 member expert committee to conduct a study on the origin and evolution of Indian culture dating back to about 12,000 years ago and its interface with other cultures of the world.
Key People
The committee will include K N Dikshit, Chairman, Indian Archaeological Society, New Delhi and former Joint Director General, Archaeological Survey of India, among others. and its interface with other cultures of the world.
Constituency
Prahlad Singh Patel– Damoh, Madhya Pradesh
MoRTH Conducted Orientation and Training Programme of iRAD App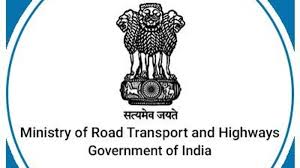 On September 7-8, 2020, Ministry of Road Transport & Highways (MoRTH) conducted the 2-days Orientation and Training programme on Integrated Road Accident Database Project (iRAD) App for the selected districts of Karnataka and on 10th & 11th September 2020 for some districts of Uttar Pradesh (UP).
• This has been done to receive feedback and other suggestions for the customization of iRAD app as per the requirements of the states/UT.
• Notably, India accounts for about 5 lakh road accidents per annum in which about 1.5 lakh people die and another 3 lakh become crippled.
About iRAD App:
The basic iRAD app, for capturing the spot accident data, has been developed by IIT (Indian Institutes of Technology) Madras (Tamil Nadu) and National Informatics Centre Services Inc (NICSI) of New Delhi. This app will enable the stakeholders such as the Police, Transport, Health, etc. to use their mobile phones to collect accident data on the spot.
• This data can then be utilized for various purposes like finding the causes of the accidents and remedial measures to improve the road infrastructure, to record the accidents data for the use of police, health services and other concerned departments.
• On pilot basis it has been decided to implement the proposal in six States, viz. Maharashtra, Karnataka, Madhya Pradesh, Rajasthan, Uttar Pradesh and Tamil Nadu after that MoRTH will implement it pan-India. Mobile app of iRAD is available for Android platform, and for other platforms like iOS , it will be available shortly.
Recent Related News:
On July 14, 2020 Union Minister for Road Transport, Highways and Micro, Small and Medium Enterprises (MSMEs) Nitin Gadkari inaugurated and laid foundation stones of 11 Highway projects worth around Rs 20 thousand crore in Haryana through a web based program (video conferencing) presided over by Haryana Chief Minister, Manohar Lal Khattar. The projects are part of new economic corridors in the state. The 3 projects worth Rs 2,240 crore were inaugurated and foundation stones were laid for 8 projects worth Rs 17,757 crore.
About MoRTH:
Union Minister– Nitin Jairam Gadkari
Minister of State(MoS)– Gen (Retd) Vijay Kumar Singh
US Open 2020 – Overview

The 140th Edition of American Open or US Open took place at the USTA Billie Jean King National Tennis Centre, New York, United States from August 31, 2020 – September 13, 2020.
It was the Second Grand Slam Event of the year, after Australian Open took place in January. Wimbledon was called off due to the pandemic.
Dominic Thiem beats Alexander Zverev to win his Maiden Grand Slam Title
i.On September 13, 2020, Dominic Thiem (Austria) beat Alexander Zverev (Germany) in five sets to win the 2020, US Open and also clinched his First Grand Slam Title.
ii.Dominic became the first player in 71 years to win the US Open after losing the first two sets of the match.
iii.It was also the first time that the final has been settled by a tie-break. Dominic became the first new Grand Slam Champion since Marin Cilic (Croatia) won at the US Open in 2014.
iv.He became the first man apart from Novak Djokovic, Rafael Nadal & Roger Federer to win a Grand Slam since the 2016 US Open.
Naomi Osaka beats Victoria Azarenka to win Women's Title
i.On September 12, 2020, Naomi Osaka (Japan) defeated Victoria Azarenka (Belarus) to clinch the women's 2020 US Open title. Naomi Osaka climbed to No.3 spot in WTA (Women's Tennis Association) Rankings after US Open title win.
ii.This is Naomi's Third Grand Slam Title, and her Second US Open Title after winning it for the first time in 2018.
iii.Osaka became the first player since Arantxa Sanchez-Vicario in 1994 to win the title after losing the first set in the women's final.
iv.She became the first woman to win her first three Grand Slam finals since Jennifer Capriati.
Pavic, Soares Clinch 2020 US Open Men's Doubles Crown
i.On September 10, 2020 Mate Pavic (Croatia) & Bruno Soares (Brazil) clinched the 2020 US Open Doubles Title by defeating Wesley Koolhof (Netherlands) & Nikola Mektic (Croatia).
ii.This is Third Grand Slam Title in Men's Doubles for Soares, and Second Grand Title in Men's Doubles for Pavic. This is their first Doubles Title together.
Laura Siegemund & Vera Zvonareva Clinch the 2020 US Open Women's Doubles Title
i.On September 11, 2020 Laura Siegemund (Germany) & Vera Zvonareva (Russia) defeated Nicole Melichar (United States) & Yifan Xu (China) to claim the 2020 US Open Women's Doubles Title.
ii.The Victory was the First Grand Slam Doubles title for Siegemund and the Third Doubles Title for Zvonareva.
Sumit Nagal becomes first Indian to win a Round at Grand Slam in seven years
i.Sumit Nagal became the First Indian to win a Round at a Grand Slam in seven years as he defeated America's Bradley Klahn in his first round at the 2020 US Open.
ii.Eventually he was defeated by 2020 US Open Title Dominic Thiem in the Second Round.
iii.Somdev Devavarman was the last Indian to win a main draw match in the 2013 US Open, when he defeated Lukas Lacko of Slovakia in the First Round.
World Number One Novak Djokovic Disqualified from 2020 U.S. Open
i.The World Number One Novak Djokovic (Serbia) was disqualified from the 2020 U.S. Open Fourth Round, after he accidentally hit a line judge with a ball during his match against Pablo Carreno Busta of Spain.
2020 US Open Winners

About United States Tennis Grand Slam (US Open):
i.It is a Hard Court Tennis Tournament and has been conducted annually since 1881.
ii.For the year 2020, It had a Prize Money of US$ 53.4 Million.
Lewis Hamilton wins Tuscan Grand Prix, Albon secures first career podium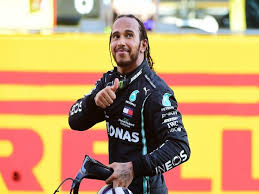 On September 13, 2020 Mercedes' Lewis Hamilton (Britain) Won the Tuscan Grand Prix 2020, held at the Mugello Circuit, Italy.
i.This Hamilton's 90th Pole Position of his career, he is one win short of equalling Michael Schumacher's All-Time Record.
ii.Mercedes' Valtteri Botta(Finland) finished Second, while Red Bull's Alexander Albon Ansusinha (Thailand) finished third in the Tuscan Grand Prix 2020.
ii.This is the First Podium Finish of Alexander Albon's Formula 1 Career.
Highlights:
i.This is the First Ever Formula One Grand Prix at the Mugello Circuit, Italy.
ii.The Race saw two multi-car crashes, and two red flag stoppages.
Recent Related News:
i.On August 2, 2020 Formula One Champion Mercedes Lewis Hamilton(British) won British Grand Prix(GP) 2020 held at the Silverstone Circuit in Silverstone, United Kingdom(UK).
About Italy:
President – Sergio Mattarella
Capital – Rome
Currency – Euro
Swami Agnivesh, Social activist, Former Cabinet Minister and Arya Samaj leader Passed Away at 80
On September 11, 2020 Swami Agnivesh(Original Name- Vepa Shyam Rao), renowned social activist, scholar, former MLA(Member of the Legislative Assembly) and Cabinet Minister for Education of Haryana passed away at the age of 80 due to cardiac arrest at the Institute of Liver and Biliary Sciences (ILBS) in New Delhi, India. He served as the president (2004–2014) of the World Council of Arya Samaj, which is the highest international body of the Arya Samaj. He was born on 21st September, 1939 in Srikakulam, Andhra Pradesh.
Key Info about Swami Agnivesh
i.He founded the Bonded Labour Liberation Front-BLLF(or Bandhua Mukti Morcha-BMM), a Non-Governmental Organisation(NGO)
ii.From 1994 to 2004, he served as the chairperson of the United Nations Voluntary Trust Fund on Contemporary Forms of Slavery
Books
He also has authored books namely, Vaidik Samajvad (Vedic Socialism)-1974, Religion Revolution and Marxism among others.
Awards
Rajiv Gandhi National Sadbhavana Award (2004) – Delhi, India; The Right Livelihood Award(2004)- Sweden ; M. A. Thomas National Rights Award (2006) – Bangalore, India
Former Union Minister Raghuvansh Prasad Singh Passes Away at 74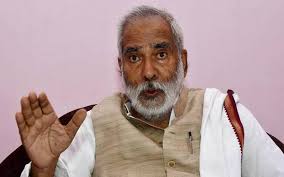 On 13th September 2020, Former Union Minister for Rural Development, Raghuvansh Prasad Singh passed away at the age of 74 at New Delhi due to post COVID complications. He was born on 6th June 1946 in Bihar.
About Raghuvansh Prasad Singh:
i.Raghuvansh Prasad Singh, was a former Professor with a doctorate in mathematics who served as the Minister of State for Energy during the term of Karpoori Thakur as Chief minister in 1977.
ii.He became the Lok sabha member in 1996 and served as a Lok Sabha member for five terms representing Vaishali, Bihar.
iii.He served as the Union minister for Rural development from 2004 to 2009 in the cabinet led by Manmohan Singh.
iv.He was well known as the architect of the Mahatma Gandhi National Rural Employment Guarantee Act (MGNREGA) which was rolled out as a flagship programme under the United Progressive Alliance (UPA) government.
A Book Titled 'End of an Era, India Exits Tibet' Authored by Claude Arpi to be Released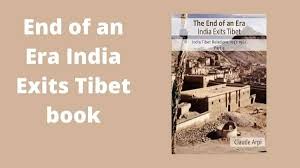 The book titled 'End of an Era, India Exits Tibet' authored by Claude Arpi to be released soon. The book portrays India Tibet relation during 1947-1962. The core of the book is about India losing all its influence in Tibet, helping China press aggressive claims along the border with India. It is based on Nehru Memorial Library papers, de-classified Indian and Chinese documents and personal interviews.
Note- This book is the 4th part of the series
About The Book
i.The book describes India's last years of presence in Tibet.
ii.The book also states how the voluminous reports by India's own agencies about the threatening consolidation of China's occupation of Tibet, i.e, China had illegally built a road in territory-Tibet claimed by India, failed to stimulate India to take action.
About Claude Arpi
Claude Arpi is French-born author, journalist, historian and Tibetologist born in 1949 in France,lives in Auroville,Pudhucherry, India.
Hindi Diwas 2020 – September 14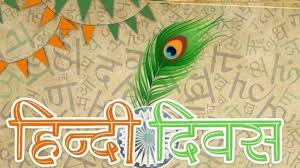 Hindi Diwas is celebrated annually on 14th of September across India to promote Hindi and to create awareness about the language. This day is celebrated to mark the anniversary of the adoption of Hindi (the Devanagari Script) as one of the official languages of the Republic of India. It is one of the 22 scheduled languages of India.
Note:
Hindi is used by around 258 million people and it is recognised as the 4th most spoken language in the world.
Background:
i.Former Prime Minister Jawaharlal Nehru designated 14th September as the Hindi Diwas to mark the day when the Constituent Assembly gave the official language status to Hindi in 1949.
ii.The 14th September 2020 also marks the birth anniversary of Beohar Rajendra Simha, the illustrator of the original final manuscript of the Indian Constitution.
Events 2020:
i.Usually the President of India presents the Rajbhasha Gaurav Puraskar and Rajbhasha Kirti Puraskar to the people for their contribution and excellence in the hindi language.
ii.The Department of Official Language under the Ministry of Home Affairs have released the list of the winners of Rajbhasha Gaurav Puraskar and Rajbhasha Kirti Puraskar 2019-2020.
iii.Every year from 14th September to 21st September "Rajbhasha Week" or Hindi Week is celebrated and schools and colleges organise various activities and competitions to celebrate hindi diwas.
Note:
The Department of Official Language has canceled the events and celebration of Hindi Diwas 2020 due to the ongoing COVID-19 pandemic.
Maharashtra CM to launch 'My Family, My Responsibility' Campaign to Tackle COVID-19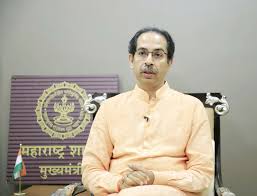 In a bid to tackle the coronavirus pandemic among further relaxation of lockdown curbs, Maharashtra Chief Minister(CM) Uddhav Thackeray announced the launch of 'My Family, My Responsibility' Campaign. The campaign aims to motivate the maximum number of people to adopt a new lifestyle for effective COVID-19 control and also aims to reach people before the virus reaches them.
On September 15, 2020 the campaign will be launched in the BMC Brihanmumbai Municipal Corporation (BMC), (formerly the Bombay Municipal Corporation) jurisdiction area and will be implemented across the state under the guidance of CM.
Key Info
• It's main objective is to achieve effective healthcare education for the control of COVID-19. It will be conducted in 2 phases.
About the 'My Family, My Responsibility' Campaign
Under the campaign, volunteers appointed by the BMC's public Health Dept will reach out to every family in the BMC area and will check the citizens for Covid-19 symptoms and will provide medical help and guidance if needed.
About Maharashtra:
Capital– Mumbai
Governor– Bhagat Singh Koshyari
JK LG Manoj Sinha Laid e-Foundation Stone of Arun Jaitley Memorial Sports Complex, Hiranagar

On 12th September 2020, Lieutenant Governor(LG) of Jammu & Kashmir(J&K) Manoj Sinha, Jitendra Singh, Minister of State (Independent Charge) Development of North Eastern Region(DoNER) laid the e-foundation stone of the Arun Jaitley Memorial Sports Complex in Hiranagar, Kathua. This first of its kind multipurpose sports complex in the Northern Region is a tribute to the former union Minister of Finance Arun Jaitley.
Key People:
Kiren Rejiju, Union Minister of Youth Affairs and Sports along with Farooq Khan, Advisor to the LG, Ravi Mittal, Union Secretary of Sports and other dignitaries and cricketer Mithun Manhas were present at the event.
About the Sports Complex:
i.The development of this complex is estimated to cost around Rs.58.23 crore which has been undertaken by the Prime Minister's Development Package (PMDP).
ii.The northern region is provided with Rs.200 crores under the PMDP for the development of this sports complex.
iii.This complex will provide the required infrastructure to promote sports culture in J&K.
Other initiatives:
Kiren Rejiju mentioned that following the success of Kehlo India Winter Games 2020 in Gulmarg a world class Winter sports academy will be constructed in Gulmarg and other sports projects of J&K will also be completed.
About Ministry of Development of North Eastern Region(MDoNER):
Minister of State (Independent Charge)– Dr. Jitendra Singh
About Ministry of Youth Affairs and Sports:
Minister of State (Independent Charge)– Kiren Rijiju