Cabinet Approvals on October 14, 2020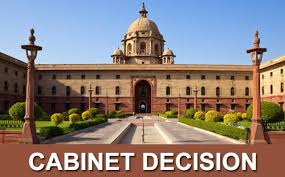 On October 14, 2020, the Union Cabinet chaired by Prime Minister Narendra Modi approved the following proposals, which were detailed by Union Information and Broadcasting Minister Prakash Keshav Javadekar during a press conference.
–Cabinet approved Special Package J&K and Ladakh under DAY-NRLM
The Central Government is planning to extend all centrally sponsored schemes to the union territories (UTs) of Jammu and Kashmir (J&K) and Ladakh after revoking its special status under article 370 of its constitution. In this regard, the Union Cabinet approved changes in the criteria to extend benefits under the Deendayal Antyodaya Yojana
– National Rural Livelihoods Mission (DAY-NRLM) to make 10.58 lakh women in both UTs as it's part.
About DAY-NRLM
Launched in 2011 as Aajeevika – National Rural Livelihoods Mission (NRLM) by the Ministry of Rural Development (MoRD), the scheme is aimed at providing livelihood to rural women through self-managed Self Help Groups (SHGs). In November 2015, the program was renamed Deendayal Antayodaya Yojana (DAY-NRLM) with a target of reaching about 10 crore households.
Background:
DAY-NRLM has been implemented in the erstwhile state of J&K by the Jammu and Kashmir State Rural Livelihoods Mission (JKSRLM) as "Umeed" programme. As per the current funds allocation procedure under DAY-NRLM, the share of J&K was less than 1% of the annual allocation. In order to ensure sufficient funding support under the Mission, Gol had approved a Special Package for the State of Jammu & Kashmir.
About Jammu & Kashmir (J&K):
Capital– Jammu (Winter), Srinagar (Summer)
Lieutenant Governor– Manoj Sinha
–Cabinet approved Rs. 5718 cr World Bank aided project STARS to Strengthen School Education System As a part of implementing the new National Education Policy (NEP), 2020, the Cabinet approved the implementation of Rs 5718 crore Strengthening Teaching-Learning and Results for States (STARS) project with a financial aid from World Bank amounting to US $500 million (approximately Rs. 3700 crore).
• It is a Centrally Sponsored Scheme (CSS) under Department of School Education and Literacy, Ministry of Education (MoE) to support states in strengthening the school education system by focusing on quality based learning outcomes.
• It will be implemented in six states — Himachal Pradesh, Rajasthan, Maharashtra, Madhya Pradesh, Kerala and Odisha.
Key Features of Project:
-STARS has two components viz. National Level & State Level
-It will support MOE to set up PARAKH (Performance Assessment, Review, and Analysis of Knowledge for Holistic Development), an independent and autonomous institution, under the ministry's Department of School Education and Literacy.
-The project also includes a Contingency Emergency Response Component (CERC) under the national level which would enable it to be more responsive to any natural, man-made and health disasters
–It also aims to focus on initiatives of PM e-Vidya, Foundational Literacy and Numeracy Mission and National Curricular and Pedagogical Framework for Early Childhood Care and Education as part of the Atmanirbhar Bharat Abhiyan.
Point to be noted:
Besides above, it is also envisaged to implement a similar ADB (Asian Development Bank)-funded project in five states — Gujarat, Tamil Nadu, Uttarakhand, Jharkhand and Assam. All states will partner with one other state for sharing their experiences and best practices.
About Ministry of Education (MoE):
Union Minister– Ramesh Pokhriyal Nishank
Minister of state (MoS)– Sanjay Shamrao Dhotre
–Cabinet approved Demerger of Nagarnar Steel Plant from NMDC Ltd. and it's strategic disinvestment
The Cabinet Committee on Economic Affairs (CCEA) has amended its decision taken on 27th October, 2016 by approving the demerger of Nagarnar Steel Plant (NSP) from state-owned mineral producer National Minerals Development Corporation (NMDC) Ltd. The CCEA also approved the strategic disinvestment of the demerged company (NSP) by selling the entire Government of India stake in it to a strategic buyer.
• This decision has been taken to unlock the NSP value as the plant is 90% complete and is expected to be commissioned by March 2021.
• After that it will be demerged from NMDC Ltd by April 2021, and the strategic disinvestment will be completed by September 2021.
Points to be noted:
-NSP is a three million ton per annum (mta) Integrated Steel Plant being set up by NMDC at Nagarnar, Bastar District, Chhattisgarh in an area of 1980 acres at revised estimated cost of Rs.23,140 crore (as on 14.07.2020).
-NMDC is a listed Central Public Sector Enterprise (CPSE) under the Ministry of Steel and Government of India (GoI) has 69.65 % shareholding in the Company.
–Govt allowed ADNOC to Export Oil from Strategic Reserve
The Cabinet has permitted Abu Dhabi National Oil Company (ADNOC) to export crude oil it has stored in Indian strategic reserve i.e. Mangalore strategic storage and also lowered the quantity of crude oil required in the emergency stockpile in a bid to make it commercially more attractive for the foreign investor.
• In this regard, the commercial quantity for Adnoc increased to 50% which means the company can trade half of 0.75 million tonnes at any time but can't allow the stored quantity to slip below 50%. This would mean the government can have access to at least 50% of stored oil during a supply emergency, lower from the current 65%.
• Also, Indian companies will have a first right of refusal in case of any re-exports by ADNOC.
Background:
This decision has been taken on the demand of ADNOC and Saudi Aramco to re-export crude from Indian strategic reserves with the ambition to make India a regional crude storage hub from where they can serve neighbouring countries like Bangladesh and Sri Lanka.
• The previous lease allowed ADNOC to sell only 35% of its oil stored in Mangalore to Indian refiners and another 15% with permission from the government. The remainder was kept for India's needs.
Points to be noted:
–India is the world's third-biggest oil importer and consumer.
–India also plans to build strategic storage at Chandikhol in Odisha and Padur in Karnataka for around 6.5 million tonnes of crude. Cabinet Approval with Foreign Country:
–Cabinet approved India-Australia MoU for collaboration in R&D for sustainable groundwater management
The Union Cabinet approved the Memorandum of Understanding (MoU) signed between Central Ground Water Board (CGWB), Department of Water Resources, River Development and Ganga rejuvenation, India and Managing Aquifer Recharge and Sustaining Groundwater use through village-level intervention (MARVI) PARTNERS, Australia in October, 2019.
• It was signed to promote cooperation in surface and groundwater training, education and research to achieve sustainable groundwater management and water security for agricultural, urban, industrial and environmental purposes.
About Australia:
Capital– Canberra
Currency– Australian dollar
Prime Minister– Scott John Morrison
Recent Related News:
i.On September 2, 2020, Union Cabinet has approved the launching of a National Programme for Civil Services Capacity Building (NPCSCB) or "Mission Karmayogi" to enable government officers and employees get the opportunity to improve their performance under 'iGOT-Karmayogi' Digital Platform.
ii.The Central Government has approved MoU for cooperation in the field of geology and mineral resources between Geological Survey of India (GSI), Ministry of Mines of India, and Geological Survey of Finland (Geologiantutkimuskeskus), Ministry of Employment and the Economy, Finland.
Union Minister Harsh Vardhan Launches Second Phase of "Thalassemia Bal Sewa Yojna"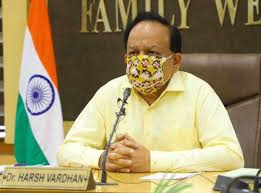 On October 14, 2020 Union Minister for Health and Family Welfare, Dr Harsh Vardhan virtually launched the Second Phase of "Thalassemia Bal Sewa Yojana" from Nirman Bhawan, New Delhi. It will benefit underprivileged patients.
Participants:
Rajesh Bhushan, Union Health Secretary, Vandana Gurnani, Additional Secretary & Mission Director (AS & MD), Pramod Agarwal, Chairman and Managing Director, Coal India were present during the launch.
Beneficiaries:
The beneficiaries are Underprivileged Thalassemia Patients who are eligible for Bone Marrow Transplantation but lack financial support.
Funding:
The program is funded by Coal India's Corporate Social Responsibility (CSR).
Key Points:
i.It will provide a Financial Assistance of INR 10 Lakhs per Haematopoietic Stem Cell Transplantation (HSCT) for 200 Patients.
ii.The Scheme has been extended to cover a total of 200 Aplastic Anaemia Patients from 2020.
iii.The program was launched in 2017 to provide one-time cure opportunities for Haemoglobinopathies like Thalassaemia and Sickle Cell Disease for patients with matched family donors.
iv.The Union Minister highlighted that Blood Transfusion facilities have been made available in district hospitals and health centres at sub-district level to help patients.
Recent Related News:
i.On June 24, 2020, Ministry of Health and Family Welfare's (MoHFW) Union Health Minister Dr Harsh Vardhan and its Minister of State (MoS), Ashwini Kumar Choubey launched the Annual "India TB (Tuberculosis) Report 2020" through a virtual event which is released by Central TB Division (CTD), MoHFW.
About Ministry of Health and Family Welfare:
Union Minister – Dr Harsh Vardhan
Minister of State (MoS) – Ashwini Kumar Choubey
India provides USD 1 Million to UNRWA for Palestinian Refugees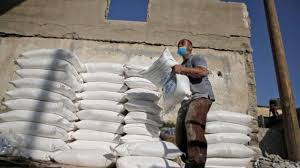 On 14th October, 2020 the Government of India contributed USD 1 Million (Approximately INR 7.3 Crores) to the United Nations Relief and Works Agency in Near East (UNRWA) for Palestine refugees. It will help in improving the lives of Palestine refugees suffering due to the pandemic.
The contribution was presented by Representative of India to the State of Palestine, Sunil Kumar to Sami Mshasha, Officer-in-Charge of Department of External Relations and Communication and Director of Communication of UNRWA.
Key Points:
i.The funding will be utilised for Education, Healthcare, Relief and Social Services of the Palestine refugees.
ii.India has sent medicines and other supplies to Palestinian National Authority for dealing with COVID-19 situation.
Contributions to UNRWA by India:
i.In May, 2020 India contributed USD 2 Million to UNRWA. The total contribution for this year is $three million so far.
ii.India has increased its annual financial contribution to UNRWA from USD 1.25 Million in 2016 to USD 5 Million in 2018 and 2019.
iii.In June, 2020 Minister of State for External Affairs, V. Muraleedharan during the Extraordinary Virtual Ministerial Pledging Conference for UNRWA made a commitment to contribute USD 10 Million to UNRWA in the next two years.
India-Palestine Development Partnership:
i.India is funding Eight on-going developmental projects worth USD 59 Million in Palestine.
ii.It includes Building of a 215 Bed Super Specialty Hospital in Bethlehem, Information Technology Park, National Printing Press, Turathi-Women Empowerment Project, Diplomatic Training Institute and Three schools in different governorates of Palestinian Territories.
United Nations Relief and Works Agency in Near East (UNRWA) for Palestine refugees:
i.It is a United Nations Agency (UN) established by the General Assembly in 1949.
ii.The main function of UNRWA is to provide assistance and protection to some 5.6 million Palestine refugees registered with UNRWA.
iii.It provides help for Palestine refugees in Jordan, Lebanon, Syria, West Bank, East Jerusalem and Gaza Strip.
iv.It includes education, health care, relief and social services, camp infrastructure and improvement, protection, and microfinance among Palestinian refugees.
Recent Related News:
i.June 24, 2020, During an Extraordinary Virtual Ministerial Pledging Conference for United Nations Relief and Works Agency for Palestine Refugees in the Near East (UNRWA), India announced a contributing United States (US) $10 million towards UNRWA over the coming two years.
ii.On 19th May 2020 India provided 2 million USD (Rs 15 crore) to support the United Nations Relief and Works Agency (UNRWA) to support the Palestinian refugees.
About United Nations Relief and Works Agency in Near East (UNRWA) for Palestine refugees:
Commissioner-General – Philippe Lazzarini
Headquarters – Amman, Jordan & Gaza City, Palestinian Territory
Chandigarh University Bags First Rank in India for Filing Highest Number of Patents : Intellectual Property India Report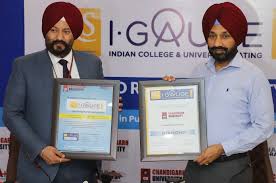 According to Intellectual Property India's Annual Report for 2018-19, Chandigarh University (Gharuan, Mohali, Punjab) has emerged as the Leading Stand-Alone University in India for filing 336 Patents, which is the highest number of patents in a year.
The reports were released by the Office of Controller General of Patents, Designs and Trademarks (CGPDTM) (commonly known as Indian Patent Office), Government of India.
Highlights:
i.In the overall patents filing category, 27 Indian Institute of Technology (IITs) Collectively filed 557 Patents and grabbed the Top Position followed by Chandigarh University (336 Patents), Tata Consultancy Services (TCS) with 239 patents.
ii.Maharashtra (4, 197), Tamil Nadu (2, 382) & Karnataka (2, 138) topped the list of states with Highest Number of Patent Applications.
iii.Punjab with 660 Applications entered the Top 10 States of India in the field of Research & Innovation for the first time.
iv.The report also included a list of Top 10 lists in the field of Information Technology, Scientific Research & Development Organizations.
v.As per the report, India has registered a growth of 5.86 percent in the number of patent applications in the year 2018-2019.
Note: –
According to the World Intellectual Property Organization (WIPO) India ranks 7th Globally in the list of Global Patent Filing Index.
Rankings:
Top 3 Indian Applicants for patents from Academic Institutes and Universities:

Top 3 Indian applicants for patents in the field of Information Technology


Top 3 Indian Applicants for patents from Scientific Research & Development Organizations

Recent Related News:
i.April 9, 2020, For the year 2019, China has become the world leader in international patent filings by WIPO's Patent Cooperation Treaty (PCT) with a total of 58,990 applications surpassing the United States (US), which was at top spot since the PCT began operations in 1978.
ii.26th April 2020 is annually observed as World Intellectual Property Day established by the World Intellectual Property Organization (WIPO). The theme of this year is "Innovate for a Green Future".
About Indian Patent Office:
The Office of the Controller General of Patents, Designs and TradeMarks (CGPDTM) known as the Indian Patent Office, is an agency under the Department for Promotion of Industry and Internal Trade.
Headquarters – Mumbai, Maharashtra.
Controller General of Patents, Designs & Trade Marks – Shri. O P Gupta
Housing & Urban Affairs ministry Launched ARHC Website & National Report on Angikaar – Campaign for Change Management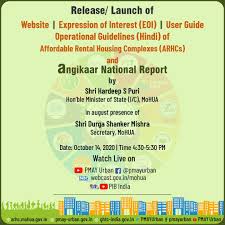 On October 14, 2020, a webinar was conducted at the launch of Affordable Rental Housing Complex (ARHC) portal (http://arhc.mohua.gov.in/) and for the releasing of guidelines and guidebook, from New Delhi which was addressed by Union Minister of State (MoS)- Independent Charge (I/C) Hardeep Singh Puri, Ministry of Housing and Urban Affairs (MoHUA).
• He also launched a National Report on ANGIKAAR – a campaign for change management for PMAY-U (Pradhan Mantri Awas Yojana-Urban) beneficiaries through a 3 C strategy- Community Engagement, Convergence and Communication. The report is a recollection of various activities under the campaign i.e. October 2019- October 2020.
• A short movie 'ANGIKAAR 2019…a reminiscence' showing a journey of the campaign so far, was also released.
About ANGIKAAR Campaign:
Launched on 29th August 2019, its objective is to build capacities to manage change by focusing on issues such as water & energy conservation, waste management, health, tree plantation, sanitation and hygiene for beneficiaries of completed houses PMAY (U).
• Around 18,500 ANGIKAAR Resource Persons were trained by about 2,200 specialists of City Level Technical Cell (CLTC) working in 4,427 cities of PMAY (U).
What are Affordable Rental Housing Complexes (ARHCs)?
On July 8, 2020, Union Cabinet approved the Affordable Rental Housing Complexes (ARHCs) as a sub scheme under PMAY (U) to provide ease of living to urban migrants/poor. They will be implemented through two Models:
• Model-1: Utilizing existing Government funded vacant houses to convert into ARHCs through Public Private Partnership or by public agencies for a period of 25years.
• Model-2: Construction, Operation and Maintenance of ARHCs by Public/ Private Entities on their own available vacant land for a period of 25 years.
Central Govt. will also provide Concessional Project finance under Affordable Housing Fund (AHF) & Priority Sector Lending (PSL), Exemption in Income Tax and GST and Technology Innovation Grant for promotion of innovative technologies in ARHCs.
Recent Related News:
i.On September 11, 2020, Hardeep Singh Puri launched the Climate Smart Cities Assessment Framework (CSCAF) 2.0, along with the "Streets for People Challenge" in a virtual event organised by the Smart Cities Mission from New Delhi.
ii.On September 17, 2020, Minister of State (MoS) Hardeep Singh Puri, Ministry of Civil Aviation inaugurated India's first General Aviation Terminal at Indira Gandhi International (IGI) Airport, Delhi to handle the flight operations and movement and processing of passengers flying through of private jets or chartered flights.
GoI notifies Directorate General of Shipping as National Authority for Recycling of Ships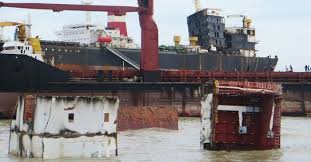 On October 15, 2020, Government of India (GoI) notified Directorate General of Shipping as National Authority for Recycling of Ships under Section 3 of the Recycling of Ships Act, 2019.
As apex body, DG Shipping will administer, supervise and monitor all activities related to recycling of ships.
Key Points:
i.DG Shipping will be the final authority for approvals required by ship-recycling yard owners and State Governments.
ii.It will be responsible for the sustainable development of the ship recycling industry, monitoring of compliances with environment-friendly norms.
iii.DG Shipping represents India in International Maritime Organization (IMO) and all other conventions of IMO.
National Authority of Ship Recycling:
National Authority of Ship Recycling will be set up in Gandhinagar, Gujarat.
Note: –
The location of the National Authority of Ship Recycling will greatly benefit ship recycling yard owners in Alang, Gujarat, as it is home to Asia's largest ship breaking and ship recycling industry in the world.
India's Vision for Ship Recycling:
i.India is looking to double its contribution from ship recycling to Country's Gross Domestic Product (GDP) to USD 2 Billion after enactment of Ship Recycling Act in December, 2019.
ii.It is aiming to increase direct jobs in the recycling sector to about 90, 000.
iii.At present, India is recycling 70 Lakh Gross Tonnage of Ships per annum.
Ship Recycling Act, 2019:
i.As per Ship Recycling Act, 2019 India has accepted to follow Hong Kong Convention for Ship Recycling under International Maritime Organization (IMO).
ii.With the enactment of Ship Recycling Act, 2019, India set global standards for safe and sound environment-friendly recycling of ships, and ensured safety of yard workers.
Recent Related News:
i.On September 10, 2020 Mansukh Laxmanbhai(L.) Mandaviya, Union Minister of State for Shipping (I/C) launched a dispute resolution mechanism, 'SAROD-Ports' (Society for Affordable Redressal of Disputes – Ports) through virtual ceremony in New Delhi, India.
ii.On 20th August, 2020, A Memorandum of Understanding (MoU) was signed between the Ministry of Shipping (MoS) and Ministry of Skill Development and Entrepreneurship(MSDE) for skilling, re-skilling and upskilling of manpower in Port, Maritime sectors.
About Ministry of Shipping:
Directorate General of Shipping is an attached office under the Ministry of Shipping
Minister of State (MoS) (Independent Charge) – Mansukh Mandaviya
Headquarters – New Delhi
Nirmala Sitharaman Virtually Participated in 4th G20 Finance Ministers & Central Bank Governors; DSSI extended till June 2021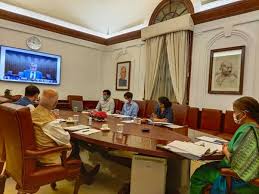 As a part of the Finance Track for the G20 (Group of Twenty) Leaders Summit 2020, the 4th G20 Finance Ministers and Central Bank Governors (FMCBG) meeting was held virtually on October 14, 2020. It was organized under the Saudi Arabian Presidency where Indian side was represented by Union Minister for Finance & Corporate Affairs Smt. Nirmala Sitharaman. The meeting was co-chaired by Mohammed Al-Jadaan, Saudi Arabia's Minister of Finance, and Ahmed Al-Kholifey, governor of the Saudi Arabian Monetary Authority.
• The objective of the meet was to discuss the current global economic outlook and G20's response to the COVID-19 pandemic, along with other G20 Finance Track priorities for the year 2020.
• The officials also discussed updates to the G20 Action Plan agreed in April, 2020 which supports the global economy during the COVID-19 pandemic.
Key Outcome: Extension of DSSI by 6 Months till June 2021
During this meeting, the G20 Finance Ministers and Central Bank Governors agreed to extend the Debt Service Suspension Initiative (DSSI) by 6 months i.e. till June 2021 to ease liquidity pressures. It was initially in force till December 2020.
• This means payments covered are not forgiven but delayed, with a repayment period of three years and a one- year grace period. This re-scheduling is known as Net Present Value (NPV) neutral.
• To receive DSSI relief, countries are required to apply for an arrangement with the International Monetary Fund (IMF) which could be either a regular programme or a shorter-term emergency facility.
Recent Related News:
i.On September 5, 2020, Saudi Arabia hosted the virtual G20 Education Ministers Meeting from Riyadh (Capital of Saudi Arabia) to discuss and share experiences of member countries in the three identified areas viz. Education Continuity in Times of Crises, Early Childhood Education and Internationalization in Education. The meeting was chaired by Saudi Arabia's Education Minister Dr. Hamad Al-Asheikh where India was represented by Union Minister Ramesh Pokhriyal Nishank, Ministry of Education.
ii.On September 10, 2020 Santosh Kumar Gangwar, Minister of State (Independent Charge- I/C) of Labour and Employment attended the G-20 Labour and Employment Ministers meeting . The virtual meeting was held to discuss recent developments of the economic and labour market globally.
About G-20 or Group of Twenty:
Composition– 19 countries and the European Union (EU)
The 19 countries are Argentina, Australia, Brazil, Canada, China, Germany, France, India, Indonesia, Italy, Japan, Mexico, the Russian Federation, Saudi Arabia, South Africa, South Korea, Turkey, the UK, and the United States (US).
2020 Presidency– Saudi Arabia
2020 theme– Realizing Opportunities of the 21st Century For All
Chairman– Saudi Arabian King Salman bin Abdulaziz Al Saud (2020)
India registers 25-30 Percent drop in Tuberculosis Case Notifications: WHO Report
According to the Global Tuberculosis Report 2020 released by World Health Organization (WHO), there has been a 25 to 30 % drop in Tuberculosis (TB) case notification across three high-burden countries – India, Indonesia and Philippines between January-June 2020.
WHO has collected data from 200 countries for the report, the reduction in case notifications may lead to dramatic increase in additional TB deaths.
Key Points:
i.According to the report, the pandemic is reversing the progress made in Global Burden of TB.
ii.Due to the pandemic, the global TB deaths may increase by 0.2 – 0.4 million in 2020, the global number of TB deaths may increase by two lakhs to four lakhs in 2020.
Tuberculosis in India:
i.According to the report, India has the highest burden of drug-resistant TB.
ii.India (27%), China (14%) and Russian Federation (8%) had the largest share of Tuberculosis in the world.
iii.The rate of TB incidence in India is 193 per 1 Lakh population, the total number of cases is estimated at 26, 40, 000.
iv.In India, an estimated 26.4 Lakh cases emerged in 2019, 24 lakh cases were reported to the Indian Government, and 2.4 Lakh cases were unreported.
v.Globally, an estimated 29 Lakh TB cases went unreported to national TB programmes in 2019.
vi.The economic impact of pandemic is expected to worsen two key determinants of TB incidence – Gross Domestic Product (GDP) per capita and undernutrition.
TB cases to increase by 10 Lakh:
WHO's modelling suggested that the number of people developing TB will increase by 10 Lakh per year during 2020- 25 period.
Recent Related News:
i.On February 13, 2020, According to the Vikas Sheel, the Joint Secretary in Ministry of Health and Family Welfare, Tuberculosis (TB) notifications to the government has been increased to 38%, up from 17.36 lakhs in 2017 to 23.98 lakhs in 2019 Since the launch of the new National Strategic Plan (2017-25).
About World Health Organization (WHO):
Director General – Tedros Adhanom
Headquarters – Geneva, Switzerland
IRDAI Introduces Standard Life Product, 'Saral Jeevan Bima'; Mandated Life Insurers to launch by Jan 1, 2021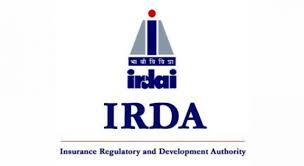 On October 15, 2020, Insurance Regulatory and Development Authority of India (IRDAI) released Guidelines for Standard Life Insurance Product 'Saral Jeevan Bima'.
The insurance scheme should be mandatorily offered by All Life Insurance Companies from January 1, 2021. A Standard Insurance Product will enable the customers to easily make an informed choice, enhance trust between Insurers and insured and reduce mis-selling.
Key Points:
i.It will be a non-linked non-participating individual pure risk premium life insurance plan.
ii.The assured sum will be paid to the nominee in case of life assured's death during the policy term.
iii.It has no maturity benefit under the policy as it is a pure term insurance plan. It also offers optional Accident Benefit and Permanent Disability Rider.
iv.The minimum amount under the product will be INR 5 Lakh, and maximum amount will be upto INR 25 Lakhs.
v.The policy term extends from 5 to 40 years and it will offer three premium payment options: regular premium, limited premium payment term for 5 years, 10 years and single premium.
vi.The minimum entry age for this product is 18 years and maximum entry age is 65 years. Maximum Maturity Age is 70 .
vii.There will be no exclusions under the product other than suicide exclusion. It will be available to everyone without any restriction on Gender, Place of Residence.
Recent Related News:
i.On 1st September 2020, IRDAI formed a 6-member working group headed by Dinesh Pant, appointed actuary of LIC to scrutinize various aspects for allowing the life insurance companies to offer index linked products.
ii.On May 22, 2020, IRDAI approved the proposal of the state owned lender Union Bank of India-UBI to continue with its 30% holding in IndiaFirst Life Insurance.
About Insurance Regulatory and Development Authority of India (IRDAI):
Chairman – Subhash Chandra Khuntia
Headquarters – Hyderabad, Telangana
PhonePe in Association with Bajaj Allianz General Insurance Launched Car and Bike Insurance Products on its Platform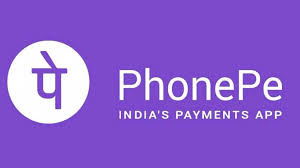 On October 14, 2020 PhonePe in association with Bajaj Allianz General Insurance Company launched car and bike insurance products on its platform. This launch enables more than 230 million registered PhonePe users to insure their vehicles, in under 2 minutes, without having to upload any documents before making a purchase. They can also view their policy documents instantly on the app.
• The launch is in line with the goal of PhonePe to be a one-stop destination for all insurance needs of our customers.
Note- The car and bike insurance customers of PhonePe can avail hassle-free renewal, cashless repair services at nationwide network of garages.
Key Info about the Insurance Product
Cost of Insurance
The 2 wheeler insurance on PhonePe starts at Rs 482 and car insurance at Rs 2,072.
Avail
PhonePe users can avail the car and bike insurance from the app's 'My Money' section, where Car & Bike insurance products will be visible under the Motor Insurance section of the Insurance section.
Instant claim settlement
They will receive instant claim settlement within 20 mins.
Customise car insurance plan
i.They have an option to customise their Car insurance plan based on their needs, with value added offers like Zero Depreciation, 24X7 Roadside Assistance and Engine protection among others.
ii.It is to be noted that zero depreciation helps to protect the vehicle, in spite of the annual depreciation in the value of its parts and pays for the entire claim amount, thereby controlling out-of-pocket expenses for the users.
E-Commerce Firm's contribution in Insurance Sector
i.Flipkart partnered with Bajaj Allianz General Insurance Company to offer digital motor insurance policy to customers of e-commerce major.
ii.Amazon Pay partnered with Acko General Insurance Ltd to offer auto insurance for two and four-wheelers in India, a 100% paperless insurance plan.
Recent Related News:
SBI General Insurance Co Ltd launched a 1st of its kind offering, 'Shagun – Gift an Insurance', a unique gift of Personal Accident policy which provides complete financial protection to the insured person against uncertainties such as accidental death and partial or total disabilities, and permanent & temporary disabilities resulting from an accident.
About Bajaj Allianz General Insurance Company:
Managing Director(MD) and Chief Executive Officer(CEO)– Tapan Singhel
Head Office– Pune, Maharashtra
About PhonePe:
HeadOffice– Bengaluru, Karnataka
Chief Executive Officer(CEO)– Sameer Nigam
IKEA in Partnership with Citibank India and Mastercard Launched a Co-Branded Card, 'IKEA Family Credit Card by Citi'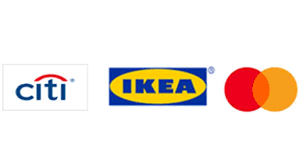 On October 13, 2020 In order to make shopping at IKEA, home furnishing company more affordable, convenient and rewarding, it has launched 'IKEA Family Credit Card by Citi', in partnership with Citibank India (Citi) and Mastercard. This card is IKEA's first co-branded card in India.
Points to be Noted
i.It is a first for any co-branded card in India, to have a full digital in-store card application process with instant verification and immediate usage.
ii.For the first time in India, Mastercard along with Citi has partnered with IKEA to offer a unique customer proposition.
iii.It is the first consumer credit card partnership between IKEA and Citi globally.
Benefits of 'IKEA Family Credit Card by Citi'
Instant Offerings
It offers instant in-store card bookings, direct payments through Bharat QR. On all the purchases, the card offers reward points with instant reward redemption at IKEA.
EMI Option
Along with Citi, IKEA offers customers an affordable EMI(Equated Monthly Installments) option for 03 to 48 months, which allows for more flexibility.
Zero joining and annual fee for IKEA family members
IKEA Family members can avail this card at 'zero joining fee and zero annual fee' .
Used for IKEA's online and offline purchase
It can be used for purchases made on IKEA's online and offline stores, or anywhere around the world that accepts credit cards.
Note– The banking relationship of IKEA and Citi extends several decades and spans 11 countries.
Recent Related News:
On March 02, 2020, RBL Bank (formerly known as Ratnakar Bank),an Indian private sector bank, entered into a partnership with Online food ordering and delivery app Zomato to launch co-branded credit cards, powered by Mastercard, for Zomato users.
About Citibank India:
HeadQuarters– Mumbai, Maharashtra
Chief Executive Officer(CEO), Citi India and Regional Head for South Asia – Ashu Khullar
About IKEA:
Headquarters– Sweden
Gurdeep Singh, CMD of NTPC Gets Extension on His Term Till July 2025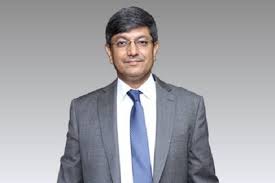 The Appointments Committee of the Cabinet (ACC) extended the tenure of Gurdeep Singh, the Chairman and Managing Director(CMD) of NTPC limited. Gurdeep Singh will serve as the CMD till July 2025, which makes him as the one of the longest serving chief of NTPC Ltd.
Gurdeep's extended second term will start from 4th February 2021 and end on 31st July 2025, the date of his retirement.
About Gurdeep Singh:
i.Gurdeep Singh is a mechanical engineer by training.
ii.He was appointed as the CMD of NTPC in February 2016.
iii.Prior to this appointment, he served as the Managing Director(MD) of the Gujarat State Electricity Corporation Limited.
iv.He served in various firms in the power sector which includes, CLP, Calcutta Electric Supply Corporation(CESC), IDFC, Powergen and AES.
Future Plans of NTPC:
i.With a total capital expenditure of Rs.1 trillion between 2019 and 2024, NTPC plans to become a 130Gigawatt (GW) power producer by 2032.
ii.NTPC is discussing with the state governments of Gujarat, Rajasthan, Madhya Pradesh, Maharashtra, and Andhra Pradesh for the allocation of land parcels to establish Ultra Mega Renewable Energy Power Parks (UMREPP).
iii.NTPC plans to build the massive clean energy parks at a cost of 2 billion USD for each park.
About NTPC:
Chairman & Managing Director(CMD)– Gurdeep Singh
Headquarters– New Delhi
Sooronbai Jeenbekov, President of Kyrgyzstan announced his Resignation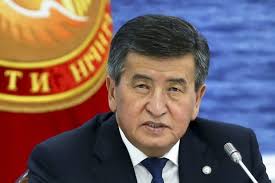 On 15th October 2020, Sooronbai Jeenbekov, the President of Kyrgyzstan announced his resignation to end the commotion and disorder caused by the results of the 2020 Parliament elections. Following the demands of the citizens of Kyrgyzstan and to settle the protest at Bishkek on 14th October 2020, the President, Sooronbai Jeenbekov announced his resignation.
Background:
i.Sooronbai Jeenbekov deployed the troops in Kyrgyzstan after declaring the state of emergency in Bishkek, capital of Kyrgyzstan to end the turmoil.
ii.Sooronbai Jeenbekov accepted the appointment of Sadyr Zhaparov as the Prime Minister(PM) after the parliament of Kyrgyzstan named him as the PM in the repeat vote conducted on 14th October 2020.
Protest of Kyrgyzstan:
i.Kyrgyzstan was plunged into turmoil following the 2020 elections conducted on 4th October in which the pro government parties won.
ii.The opposition claimed that the election was tainted by irregularities.
iii.The protestors took over the government buildings and offices following which the Central Election Commission nullified the election.
Recent Related News:
On August 2, 2020 Former Guyanese housing minister Mohamed Irfaan Ali (40 years old) became the President of the country after he was declared as the winner of the disputed March 2, 2020 general election following a recount. He is a member of the opposition People's Progressive Party (PPP). He succeeds David Arthur(A.) Granger.
About Kyrgyzstan:
Capital– Bishkek
Currency– Kyrgyzstani Som
New Zealand's Former Captain & Oldest Surviving Test Cricketer John R Reid Passed Away at 92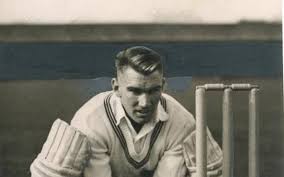 On 14th October 2020, John R Reid, former captain of New Zealand's Cricket Team and the oldest surviving Test Cricket passed away at the age of 92 in Auckland, New Zealand. He was born on 3rd June 1928 in Auckland, New Zealand.
About John R Reid:
i.John R Reid, one of the world's best all-rounders in the 1950 and later 1960s.
ii.He served as the captain of the New Zealand's cricket team for 34 test matches including the first 3 victories of New Zealand.
iii.He had played around 246 first class games in which he scored 16128 runs, including the 39 centuries and took 466 wickets.
iv.He made his test debut in 1949 and played around 58 tests scoring 3428 runs and took 85 wickets.
v.He retired in 1965 with a record for most Tests, most as captain, most runs, most catches and most wickets for New Zealand.
vi.He served as a New Zealand selector and manager, later he was appointed as the President of New Zealand Cricket Council (NZCC) in 2003.
vii.He was appointed as ICC (International Cricket Council) match referee in 1993.
Honours:
i.John R Reid was honoured with the tag of an officer of the order of the British Empire for his service to cricket in 1962.
ii.He was also made a companion of the New Zealand Order of Merit in 2014.
Jnanpith & Padma Shri Awardee and Malayalam Poet 'Mahakavi' Akkitham Achuthan Namboothiri Passed Away at 94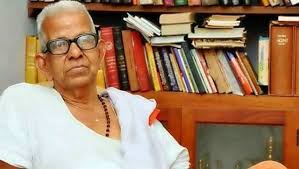 On October 15, 2020 'Mahakavi'(great poet) Akkitham Achuthan Namboothiri, renowned Malayalam Poet passed away at the age of 94 at a private hospital in Thrissur, Kerala. He is the last Malayalam poet to be called as 'Mahakavi'. He introduced "meaningful modernism" in Malayalam poetry several decades ago.
He is a recipient of Jnanpith Award(2019),India's highest literary honour and Padma Shri(2017). He was born on March 18, 1926 in Kumaranallur in Palakkad District, Kerala.
• Noted painter Akkitham Narayanan is his younger brother.
About 'Mahakavi' Akkitham Achuthan Namboothiri :
i.He started his career with Unni Namboothiri magazine as an editor.
ii.He served as the co-editor of Mangalodayam and Yogakshemam journals. He also worked at Kozhikode station of the All India Radio (AIR).
iii.He has published about 45 books, that comprises poetry anthologies, plays and short stories.
Awards
i.He received the Sanjayan Award in 1952 for his work Irupatham Noottandinte Ithihasam(Epic of the 20th Century), that is his poetic masterpiece.
ii.Kerala Sahitya Akademi Award for Poetry in 1971 and Sahitya Akademi Award in 1973 for his work Balidarshanam.
iii.In 2016, Kerala Government awarded him Ezhuthachan Puraskaram, their highest literary award.
iv.He received Padma Shri in 2017 for Literature and Education.
v.In 2019, he received 55th Jnanpith Award
Pradeep Goorha Penned His 2nd Book titled "Mr Prime Minister, We Shrank The Dragon"
Pradeep Goorha authored his 2nd book titled "Mr Prime Minister, We Shrank The Dragon", published by Partridge Publishing India is set to be released. The Fiction book is based on the reality around the issues along the Northern borders of India and the illegal occupation of Pakistan-occupied Kashmir(PoK), Gilgit-Baltistan by Pakistan.
About The Book:
i.Pradeep Goorha's "Mr Prime Minister, We Shrank The Dragon" attempts to provide the solutions to solve the issues of the illegal occupation of Pakistan along the northern borders of India.
ii.Through this book Pradeep Goorha introduces his readers to believe that the problems are not as hard as they appear.
About Pradeep Goorha:
i.Pradeep Goorha, is an alumnus of IIT Roorkee and Clemson University, South Carolina.
ii.He was a management consultant and he also worked for the London based Commonwealth Secretariat.
iii.He has been a columnist for business magazines in India and authored articles including Gains from Failure, The Going Concern Chimera, etc.,
iv.His debut book was "Survival Redux", a historical fiction published by Createspace Independent Pub in 2016 in the United States of America.
International Day of Rural Women 2020 – October 15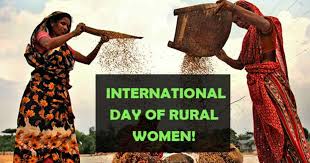 United Nations(UN)'s International Day of Rural Women is annually observed across the globe on 15th October to recognise the role and contribution of rural women in agriculture and rural development, food security and eradicating rural poverty. The day also promotes gender equality and elimination of gender discrimination.
The First International Day of Rural Women was observed on 15th October 2008.
The theme of International Day of Rural Women 2020 is "Building rural women's resilience in the wake of COVID-19" with a focus to create awareness on the struggles and issues of rural women and their role in the society.
Background:
i.The United Nations General Assembly (UNGA) adopted the resolution A/RES/62/136 on 18th December 2007 proclaiming the 15th October as the International Day of Rural Women
ii.The idea of the International day for rural women was initiated in the 4th World Conference on Women held in Beijing, China in 1995.
iii.October 15th, the eve of World Food Day was chosen to highlight the role of women in the food production and security.
Effects of COVID-19 on Rural women:
i.The lockdown due to the global COVID-19 pandemic has increased the unpaid care and domestic works of the rural women, restricted their mobility and affected the supply chain..
ii.The pandemic has increased the vulnerability of rural women's rights to land and resources.
The contribution of rural women towards development:
i.Rural women and girls play a major role in ensuring the sustainable rural households and communities and improving the livelihood and well being of the rural society.
ii.Reducing the gap between men and women in labour force participation rates by 25% by 2025 will increase the global GDP by 3.9%.
iii.Providing equal access to women in agriculture assets, education and market will increase agricultural production and reduce the number of hungry people by 100-150 million.