Cabinet approval on September 15 2020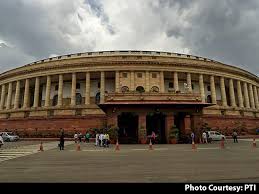 On September 15, 2020, Union Cabinet chaired by Prime Minister Narendra Modi has given its approval to the following:
–Cabinet approves establishment of new All India Institute of Medical Sciences (AIIMS) at Darbhanga, Bihar In order to boost health infrastructure in Bihar, the Central Government has given its consent for the establishment of a new All India Institute of Medical Sciences (AIIMS) under the Pradhan Mantri Swasthya Suraksha Yojana (PMSSY) at Darbhanga, Bihar with an outlay of Rs.1264 crore. In this regard, the Cabinet also approved the creation of post of Director in the basic pay of Rs 2,25,000/- (fixed) plus NPA (however pay + NPA would not exceed Rs 2,37,500/-) for AIIMS.
• The project is likely to be completed within a period of 48 months.
• Its construction, operations and maintenance expenses are full funded by Central Government.
• The objective behind this project is to establish the new AIIMS as Institution of National Importance for providing quality tertiary healthcare, medical education, nursing education and research in the Region.
Point to be noted:
It should be noted that six new AIIMS taken up under Phase-I of PMSSY and recurring cost on these Institutions shall be met through Grant-in-Aid to them from Plan Budget Head of PMSSY of Ministry of Health and Family Welfare (MoHFW).
Key Points regarding new AIIMS:
Features: The AIIMS in Darbhanga will have 100 UG (MBBS) seats and 60 B.Sc (Nursing) seats. PG (Post Graduate) and DM (Doctorate of Medicine)/ M.Ch (Master of Chirurgiae/Surgery) Super-specialty courses will also be started in due course.
• It will have 15-20 Super Specialty Departments and 750 hospital beds and can cater to around 2000 OPD patients per day and around 1000 IPD patients per month,
Employment Generation: This project will generate employment for nearly 3000 persons in various faculty & non- faculty posts. Also, there will be indirect employment due to facilities like shopping centre, canteens, etc.
• Jobs will also be created in construction phase.
Benefits: The AIIMS would not only provide the much needed super specialty / tertiary health care at affordable costs, to the poor and needy, it would also make available trained medical manpower for the National Health Mission (NHM) / other Health Programmes of MoHFW.
• It will also create a trained pool of teaching resources / faculty which can impart quality medical education.
About Pradhan Mantri Swasthya Suraksha Yojana (PMSSY):
Announced in 2003, PMSSY, focuses on providing affordable/ reliable tertiary healthcare services and also to augment facilities for quality medical education in the country.
It has two components:-
-Setting up of AIIMS like Institutions: A total 22 new AIIMS have been announced so far under this component. 6 AIIMS are already functional & 16 more AIIMS are announced. Out of which 15 AIIMS are approved by the Cabinet.
-Upgradation of Government Medical College(GMC)/ Institutions: 75 Projects have been considered under this component under 6 phases.
About Ministry of Health and Family Welfare (MoHFW):
Union Minister– Dr. Harsh Vardhan (Constituency- Chandni Chowk, Delhi)
Minister of State (MoS)– Ashwini Kumar Choubey
–Cabinet approves Haryana Orbital Rail Corridor Project from Palwal to Sonipat via Sohna-Manesar- Kharkhauda
The Cabinet Committee on Economic Affairs (CCEA) chaired by Prime Minister Narendra Modi has given its approval to the Haryana Orbital Rail Corridor Project from Palwal to Sonipat via Sohna-Manesar-Kharkhauda, benefitting Haryana's district of Palwal, Nuh, Gurugram, Jhajjar and Sonipat, at an estimated cost of Rs. 5,617 crore. The project is likely to be completed in 5 years.
• Objective: The project focuses on decongesting National Capital Region (NCR) by facilitating diversion of traffic not meant for Delhi.
• Implementation: The project will be implemented by Haryana Rail Infrastructure Development Corporation Limited (HRIDC), a Joint Venture (JV) company set up by Ministry of Railways with Government of Haryana with a joint participation of Ministry of Railways, Government of Haryana and private stakeholders.
Key Points:
-This new railway line will have connectivity with all existing railway routes originating from Delhi and passing
through Haryana.
-This will also have connectivity with the Dedicated Freight Corridor (DFC) network resulting in reduction of cost and
time of transportation for EXIM (export-import) traffic from NCR to ports of India
-This Rail Line will start from Palwal and end at existing Harsana Kalan station (On Delhi-Ambala section). This will
also give connectivity enroute to existing Patli Station (On Delhi-Rewari line), Sultanpur station (On Garhi Harsaru-
Farukhnagar Line) and Asaudha Station (On Delhi Rohtak Line).
-The project will connect unserved areas of the state of Haryana, thereby boosting economic and social activities.
-It will also facilitate affordable and faster commuter travel, long distance travel in different directions from Gurugram and the industrial regions of Manesar, Sohna, Farukhnagar, Kharkhauda and Sonipat.
-Approximately 20,000 passengers each day will be travelling through this line and 50 Million Tonnes goods traffic would also be carried out every year.
About Haryana:
Chief Minister– Manohar Lal Khattar
Capital– Chandigarh
Recent Related News:
In August 2020, The Central Government has approved the proposal for leasing out three airports namely Jaipur, Guwahati and Thiruvananthapuram airports of Airports Authority of India (AAI) under Public Private Partnership (PPP) to Adani Enterprises Ltd. for Operation, Management and Development.
Indian Army to get Indigenous Carbines, Anti Air Systems; MoD cancels Import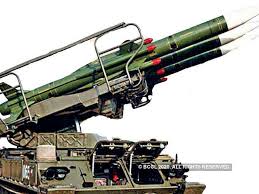 On September 15, 2020 The Ministry of Defence cancelled two arms import contracts worth over $2.5 Billion (Approximately Rs. 21,500 Crores), which were in final stages of procurement. The decision was taken in a special meeting chaired by the Defence Secretary, Raj Kumar, Chief of Defence Staff General Bipin Rawat also attended the meeting.
The orders will now be placed under the Make in India initiative to give a boost to the domestic industry.
Key Points:
i.The request for Proposal (RfPs) Close Quarter Carbines (CQBs) from a UAE based company 'Caracal' and the program to import Self Propelled Air Defence – Gun Missile Systems (SPAD-GMS) from South Korean Company 'Hanwa' will now be withdrawn.
ii.The army was looking for a replacement for the Bofors weapon system of the Indian Army. It needs five regiments of the guns to deploy with the forces.
iii.The move is expected to reduce the dependency of Indian Army on Imports and is in line with the Government's Aatmanirbhar Bharat.
Stopping Import of 101 key Military items:
i.On August 10, 2020 the Government of India announced that it will ban the import of 101 types of weapons and ammunitions from December, 2020 to December, 2025 to give a push to 'Aatmanirbhar Bharat Abhiyan (Self-reliant India Movement)'.
ii.The list includes assault rifles, sniper rifles, short-range surface-to-air missiles, beyond visual range air-to-air missiles, corvettes, missile destroyers, light combat helicopter, ship-borne cruise missiles, light combat aircraft, a variety of radars and different types of ammunition.
iii.Imports account for 60-65% of India's Military requirements.
Recent Related News:
i.On August 13, 2020, Union Defence Minister (Raksha Mantri) Rajnath Singh virtually launched 15 products of Defence Public Sector Undertakings (DPSUs) and Ordnance Factory Board (OFB) as a part of the Atma Nirbhar Week celebration (Atmanirbharta Saptah) between August 7-14, 2020.
ii.On August 14, 2020, Union Defence Minister (Raksha Mantri) Rajnath Singh virtually launched Department of Defence Production (DDP) portal SRIJAN as a part of "opportunities for Make in India in Defence".
About Ministry of Defence:
Union Minister – Rajnath Singh
Minister of State (MoS) – Shripad Yesso Naik
4th Global Ayurveda Summit Inaugurated virtually by M Venkaiah Naidu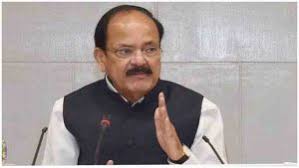 On September 15, 2020, the 4th edition of Global Ayurveda Summit was virtually inaugurated by Vice- President Muppavarapu Venkaiah Naidu on the theme "Emerging Opportunities for Ayurveda during Pandemic". It will culminate on October 14, 2020. The summit will include 8-day International Conference, 30-day International Exhibition and Focused Business to Business Meetings and participation from more than 25 countries.
• The objective of the summit is to showcase the Ayurveda immunity model to the global level as a solution named 'Health as One' and 'Immunity through Ayurveda'.
• It is being organized by the CII (Confederation of Indian Industry)-Kerala in partnership with Ministry of Ayush (Ayurveda, Yoga and Naturopathy, Unani, Siddha and Homeopathy), and with the support of Ayurveda Medical Association of India (AMAI), Ayurvedic Medicine Manufacturers Organisation in India (AMMOI) and Ayurveda Hospital Management Association (AHMA).
• It is also supported by the National Ayurvedic Medical Association (NAMA) in the United States (US), Association of Swiss Ayurveda Doctors and Therapists in Switzerland, Association for Ayurvedic Medicine in the Netherlands.
Point to be noted:
The Fourth Global Ayurveda Festival (GAF) was held at Kochi in Kerala from 16th to 20th May 2020. This festival was organized by the Centre for Innovation in Science and Social Action (CISSA). The theme of the event was Ayurveda Medical Tourism: Actualizing India's credibility.
Recent Related News:
On 8th August 2020, Nitin Gadkari, Union Minister for Micro Small and Medium Enterprises(MSME) and Road Transport & Highways addressed the "[email protected] Summit – Mission 2022" organised by the confederation of Indian Industries (CII) which was focused on 'reinventing technology in India'.
About Confederation of Indian Industry (CII):
Director General– Chandrajit Banerjee
Headquarter– New Delhi
PMGKP for Health Workers Fighting COVID-19 Extended as 6 Months Insurance Scheme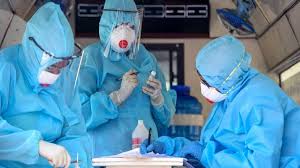 The Pradhan Mantri Garib Kalyan Package(PMGKP) Insurance Scheme for Health Workers who are fighting against COVID-19 has been extended as 6 months scheme, i.e., 180 days. The central sector scheme was announced on March 30, 2020 for a period of 90 days, it was extended for further 90 days i.e. up to Sept, 2020.
The Rs 50 lakh insurance scheme is a part of the Rs 1.70 lakh Pradhan Mantri Garib Kalyan Package announced in March 2020.
Note– Under the scheme till now, 61 claims are processed and paid, 156 claims are under examination by New India Assurance (NIA) Company Limited, and 67 cases claims forms are yet to be submitted by the States.
About Pradhan Mantri Garib Kalyan Package Insurance Scheme
General Info
It is implemented by NIA Company Limited. It is operated by the Ministry of Health and Family
Welfare(MoHFW), Government of India and is funded through the National Disaster Response Fund (NDRF).
Coverage
• Loss of life due to COVID-19, and
• Accidental death on account of COVID-19 related duty.
Persons Covered
The scheme covers the following, namely:
i.Healthcare providers, including community health workers, who are in direct contact and care of COVID-19 patients.
ii.Private hospital staff/ retired/ volunteer/ local urban bodies/contract/daily wage/ ad-hoc/outsourced staff, requested by States/ Central hospitals/autonomous hospitals of Central/States/Union Territories(UTs), All India Institute of Medical Sciences(AIIMS) & INIs/ hospitals of Central Ministries drafted for COVID-19 related responsibilities.
Age limit & Individual enrolment– No age limit is required for this scheme and individual enrolment is not required.
MoHFW bornes the entire amount of premium
The Ministry of Health and Family Welfare(MoHFW) bornes the entire amount of premium for this scheme.
MoHFW Collaborated with NIA to Provide Insurance amount
In order to provide insurance amount based on the guidelines prepared for the scheme, MoHFW has collaborated with the New India Assurance (NIA) Company Limited
Note
The insurance that is provided under the scheme is more than any other insurance plan received by the beneficiary. The benefit, claim under the policy is in addition to the amount payable under any other policies.
Recent Related News:
On May 20, 2020, Union Cabinet headed by Prime Minister Narendra Modi has given its approval to the following among others:
Relaxed the norms of the Partial Credit Guarantee Scheme (PCGS) worth Rs 45000 crore and extended its time period from June 30, 2020 to March 31, 2021 for purchase of pooled assets of the distressed entities. Approved the extension of the Pradhan Mantri Vaya Vandana Yojana (PMVVY) for further 3 years till March 31, 2023 from March 31, 2020. The assured rate of return for fiscal 2020-21 has been pegged at 7.4% per annum. Earlier, the scheme offered an assured return of 8%.
About Ministry of Health and Family Welfare(MoHFW):
Union Minister– Harsh Vardhan(Constituency- Chandni Chowk, New Delhi)
Minister of State– Ashwini Kumar Choubey
10th Defense Technology and Trade Initiative (DTTI) held Virtually between India and U.S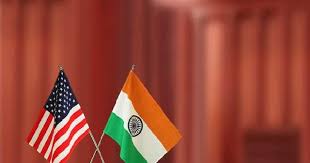 On September 15, 2020 the 10th Defense Technology and Trade Initiative (DTTI) was held virtually through a video conference. The aim of the DTTI group is to bring focus on bilateral defense trade relationship and to create opportunities for co-production and co-development of defense equipment.
The DTTI Group Meetings are normally held twice in a year, alternating between India and US, this time it was held in virtual mode due to the Pandemic.
Co-Chairs of 10th DTTI:
The meeting was co-chaired by Raj Kumar, Secretary, Defence Production, Indian Ministry of Defence and Ellen M. Lord, Under Secretary of Defense for Acquisition and Sustainment, from the US Department of Defense.
Key Points:
i.Under the DTTI, Four Joint Working groups focused on Land, Naval, Air and Aircraft Carrier technologies have been established to promote mutually-agreed projects.
ii.The groups reported to co-chairs on ongoing activities and collaborative opportunities. This included a number of near-term projects targeted for completion on priority.
iii.The Co-chairs also highlighted the completion of a DTTI Standard Operating Procedure (SOP) for identification and development of cooperative projects.
iv.The SOP will serve as a framework for DTTI for both sides to reach and document a mutual understanding on how to define and achieve success.
First DTTI Industry Collaboration Forum (DICF):
i.On September 10, 2020 the first DTTI Industry Collaboration forum (DICF) took place virtually. It highlighted the efforts taken to encourage US and Indian industry to develop next-generation technologies.
ii.The DICF was convened by Sanjay Jaju, Joint Secretary (Defence Industries Production), Michael Vaccaro, Director, International Armaments Cooperation, and Amy Murray, Director, Small Business Programs.
iii.The forum presented an opportunity for Indian and U.S. industry to be involved directly in DTTI and facilitates dialogue between government and industry on issues which impact industrial collaboration.
Statement of Intent:
i.The co-chairs also signed a Statement of Intent that declared "to strengthen our dialogue on defense technology cooperation by pursuing detailed planning and making measurable progress" on several specific DTTI projects.
ii.In July, 2020 an extract of key elements of SOP was published as DTTI Initial Guidance for Industry and distributed through Indian and U.S. Industry associations.
Recent Related News:
i.During the President of United States of America (USA), Donald John Trump State Visit to India on 24-25 February 2020 – India, U.S. finalised defence deals worth $3 billion for MH60R navy choppers, Apaches.
ii.The 11th edition of DefExpo-2020, organized by Department of Defence Production, was held in Lucknow, Uttar Pradesh (UP) for the first time from 5th to 9th Feb 2020. Its main theme was "India: The Emerging Defence Manufacturing Hub"
About United States (U.S):
President – Donald Trump
Capital – Washington D.C
Currency – American Dollar
RBI Issued Draft Rupee Interest Rate Derivatives (Reserve Bank) Directions: September 2020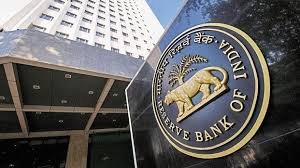 On September 15, 2020, the Reserve Bank of India (RBI) issued Draft Rupee Interest Rate Derivatives (Reserve Bank) Directions, 2020 under Section 45 W of the RBI Act, 1934 to allow foreign portfolio investors (FPIs) to undertake exchange-traded rupee interest rate derivatives transactions subject to an overall ceiling of Rs 5,000 crore. The RBI has sought comment on these directions by October 15, 2020.
• This decision has been taken to encourage higher non-resident participation, enhance the role of domestic market makers in the offshore market, improve transparency, and achieve better regulatory oversight.
User Classification:
-For the purpose of offering Rupee IRD contracts to a user, the market-maker (entities which provide bid and offerprices to users in order to provide liquidity to the market) should classify the user either as a retail user or as a non- retail user.
• Non-retail users, as per the draft, are entities regulated by RBI, Securities and Exchange Board of India (SEBI), Insurance Regulatory and Development Authority of India (IRDAI) or Pension Fund Regulatory and Development Authority (PFRDA); resident companies with a minimum net worth of Rs 500 crore; and non- residents, other than individuals.
• Any user who is not eligible to be classified as a non-retail user shall be classified as a retail user.
What are Interest Rate Derivatives (IRDs)?
These are contracts whose value is derived from one or more interest rates, prices of interest rate instruments, or interest rate indices.
Recent Related News:
On August 13, 2020, RBI revised the guidelines applicable for Core Investment Companies (CICs) on the basis of the recommendations of the Working Group (WG) to Review the Regulatory and Supervisory Framework for Core Investment Companies (CICs), constituted under the Chairmanship of Tapan Ray, former Secretary, Ministry of Corporate Affairs (MCA). The report by the WG was published by RBI on November 6, 2019.
About Reserve Bank of India (RBI):
Headquarters– Mumbai, Maharashtra
Formation– 1 April 1935
Governor– Shaktikanta Das
Deputy Governors– 4 (Bibhu Prasad Kanungo, Mahesh Kumar Jain, Michael Debabrata Patra, one is yet to be
appointed).
Titan and SBI launched Titan Pay, India's 1st Contactless Payment Watches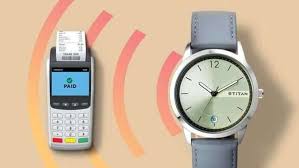 On 16 September, 2020 Titan Company Limited(Titan), one of the world's 5th largest watch manufacturers associated with TATA group, in collaboration with State Bank of India(SBI) introduced Titan Pay, powered by YONO(You Only Need One) SBI. Through this partnership, Titan and SBI are launching a range of stylish new watches with contactless payment functionality for the 1st time in India.
CK Venkataraman, MD of Titan and Rajnish Kumar, the Chairman of SBI unveiled the product.
Key Info about Titan Pay
i.To make payment, SBI account holders can tap their Titan Pay watch on contactless MasterCard-enabled Point-of- Sale (POS) machines without the need of their SBI bank card.
ii.Without entering a PIN(Personal Identification Number), payments can be made up to Rs 2000.
iii.These watches have a secure certified Near-Field Communication (NFC) chip embedded in their strap by Tappy Technologies. This enables all the functions of a standard contactless SBI debit card.
iv.This collection includes 3 different styles for men and 2 for women. The watches are priced between Rs 2,995 and Rs 5,995 and are available on the website of Titan(www.titan.co.in.).
Note– Payment feature of these watches are accessible on more than 2 million contactless MasterCard-enabled POS machines in the country.
Gist about YONO SBI
• It is a digital banking platform offered by SBI. It enables users to access a variety of financial and other services like flight & train payments among others.
• It is offered as a smartphone app for both Android and iOS.
Recent Related News:
Yes Bank launched a digital wallet solution(app)'Yuva Pay' in partnership with UDMA Technologies Pvt Ltd to enable contactless payments for its customers. The wallet is issued under minimum Know Your Client (KYC) regulations.
About SBI:
Headquarters– Mumbai, Maharashtra
Chairman– Rajnish Kumar
Tagline– The banker to every Indian; With you all the way; Purely banking nothing else; The nation banks on us.
About Titan Company Limited(Titan):
Managing Director– C K Venkataraman
HeadQuarters– Bengaluru, Karnataka
SBM Bank India and Mastercard Partnered to Launch SBM World Debit Card for High Net Worth Customers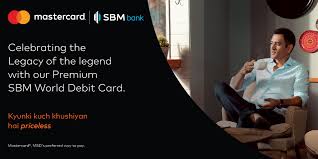 On September 15, 2020 SBM Bank (India) Limited (SBM Bank India) and Mastercard have collaborated to launch SBM World Debit Card, a one-of-a-kind debit card for the sophisticated needs of high net worth customers. It represents a combination of niche banking solutions and thoroughly managed lifestyle privileges, including some of the finest shopping and dining opportunities.
The custom built card is an addition to SBM Bank India's Private Wealth offering.
Features of SBM World Debit Card
Availability– It is available to the customers of SBM Private Wealth on request.
High Standard Safety & Security– It has the highest standards of safety and security, where detection of fraud and decision intelligence features detects, resolves and prevents fraud issues rapidly.
Zero cross currency mark up on international transactions– It offers a zero cross currency mark up on international transactions for Indians who move globally, thus making it an all-in-one international travel card.
Benefits
i.The customers of the bank can avail a range of preferential personal banking services like, attractive returns on savings accounts with monthly interest payouts, competitive forex rates, etc.,
ii.The cardholders can avail signature experiences worldwide through PricelessTM Cities.
iii.Other privileges for the cardholders include 1000+ global hotel and travel privileges, unlimited free withdrawals at all bank's ATMs among others.
What is Niche Bank?
These banks have a specific purpose, focused on a particular subset of the population. It's entire operations, marketing, and product mix are developed to cater to the target market's preferences.
Points to be noted:– SBM Bank (India) Limited "SBM Bank India" is the first bank to receive universal banking license from the RBI to set up and operate as a Scheduled Commercial Bank under Wholly Owned Subsidiary (WOS) mode offering banking services in India.
SBM Bank India and PayNearby launch Nivesh, a Goal Based Recurring Deposit Platform for the masses
SBM Bank India and PayNearby announced the launch of Nivesh a unique Goal Based Recurring Deposit Platform powered by SBM Bank India. It will be available across all the PayNearby retail touch points across the country
Recent Related News:
i.On July 28, 2020 Indian Railway Catering and Tourism Corporation Limited(IRCTC) and SBI Card launched a co- branded contactless credit card, IRCTC -SBI Platinum Card on RuPay Platform to reward the frequentailway(train) travellers. The card is equipped with Near Field Communication (NFC) technology by which users can facilitate their transactions at the point of sale(POS) machines by Tap and Pay Option. This enables consumers to transact safely and securely online.
ii.FamPay, India's first Neobank for teenagers, in partnership with IDFC First Bank launched India's 1st numberless card, FamCard. FamPay with National Payments Corporation of India(NPCI) developed this card. This card is accepted across the RuPay payment network of merchants. It is similar to a debit card which enables teenagers to transact in a cashless manner.
About SBM Bank (India) Limited (SBM Bank India):
Headquarters– Mumbai, Maharashtra
Managing Director(MD) and Chief executive Officer(CEO)– Sidharth Rath
About Mastercard:
Headquarters – New York, United States
President and CEO – Ajay Banga
BHEL ties up with SwissRapide AG to bring Maglev trains to India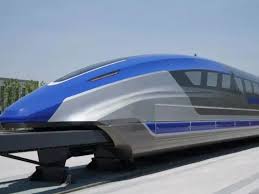 On September 16, 2020 Bharat Heavy Electricals Limited (BHEL) has signed a Memorandum of Understanding (MoU) with SwissRapide AG to Maglev Train (Magnetic Levitation) Projects in India.
The MoU was signed by S V Srinivasan, General Manager & Head (Transportation Business Group), BHEL and Niklaus H Koenig, President and Chief Executive Officer (CEO), SwissRapide AG.
Key Points:
i.The agreement has been signed in the backdrop of Government of India's initiatives of 'Make in India' & 'Aatmanirbhar Bharat'.
ii.The MoU will enable the Indigenous manufacturing of the State-of-the-art Maglev Trains.
iii.The MoU will set the foundation for cooperation and exploration of mutually beneficial business opportunities.
iv.The MoU aims to utilise the capabilities, skills, knowledge and assets of both companies for the development of Maglev Train Projects in India.
v.SwissRapide AG is a swiss company, which is the only established and commercially proven ultra-high-speed Maglev Rail System in the world.
Magnetic Levitation Train:
i.The Maglev system drifts in the air instead of rolling due to magnetic levitation. The vehicle will have no physical contact with the guideway.
ii.The Advantages of Magnetic Levitation Trains systems are Energy Efficient (25% less energy consumption), high speeds, Environment Friendly (50% less noise emissions), cost efficient and elevated guideway (means requires less land to operate).
iii.It is considered the most advanced innovation in railway technology in the last 50 years.
BHEL's Projects:
i.BHEL has been a reliable partner in the growth of Indian Railways by supplying electric, diesel locomotives, EMU (Electrical Multiple Unit), propulsion system sets and drives.
ii.Kolkata Metro, which is the first metro in India is equipped with a BHEL made propulsion system.
iii.The first ever air-conditioned AC-EMUs operational in Mumbai suburban trains are equipped with BHEL-made propulsion and related electrics.
Recent Related News:
i.On July 6, 2020 For the 1st time in the world, Indian Railways directly supplied power to the Overhead Traction System of trains. To achieve this, Indian Railways set up 1.7 MWp (megawatt power) at Bina (Madhya Pradesh) to be connected directly to the Overhead Traction System.
ii.On July 17, 2020, Railway Board Chairman Vinod Kumar Yadav announced the connectivity of all capitals of North- Eastern (NE) states through rail network by 2023.
About Bharat Heavy Electricals Limited (BHEL):
Chairman, Managing Director (MD) – Nalin Shinghal
Headquarters – New Delhi
TPCI sets up Food Sectoral Committees to tap into New Markets and Investment
On September 15, 2020, Trade Promotion Council of India (TPCI) constituted three committees to tap into new markets and identify new opportunities for trade and investment. The Three Committees will focus on Food & Beverages, Food Processing Technology and Chemical and Allied Products.
These committees will act as think tanks, and submit their suggestions, recommendations to the government for policies to boost exports. They will meet regularly and represent their demands and concerns of the industry at various forums.
Committees:
Food & Beverages:
i.Laxman Singh Rathor, President of International Business of Ramdev Food Products Pvt Ltd was elected as Chairman of committee on Food and Beverages (F&B) and Vivek Agarwal, Managing Director of Capital Venture Pvt Ltd was elected as Vice Chair of the committee.
ii.The committee will promote the Indian F&B products globally and help the Indian products to reach retail shelves across the world.
Food Processing Technology:
i.R. Senguttuvan, Chief Executive Officer (CEO) of Indian Tobacco Company (ITC) Limited (Printing & Packaging Division) was elected as Chairman of Committee and Sanjay Grover, Vice President of International Business of Kirloskar Pneumatic Company Limited was elected as Vice Chairman of the Committee.
ii.This committee will give new thrust to India's Food Processing and Packaging machineries area to improve efficiency, productivity to encourage Indian Entrepreneurs to become "Local Global Champions".
Chemical and Allied Products:
i.The Committee on Chemical and Allied Products will be chaired by Manish Shah, Managing Director of Tanya Exports and Kapil Malhotra, Vice President of Marketing of Gujarat Fluorochemicals Ltd will be the Vice-Chairman.
ii.The objective of the committee will be to explore and develop a new market strategy and plan for restructuring the chemical sector in India.
Recent Related News:
i.On July 27, Union Minister for Chemicals and Fertilizers, Sadananda Gowda launched guidelines for four schemes of Department of Pharmaceuticals, two each for Bulk Drugs and Medical Devices parks to boost domestic manufacturing of bulk drugs and medical devices parks in India.
ii.On February 17, 2020, The 15th Finance Commission has set up an 8-member group led by ITC chairman and managing director (MD) Sanjiv Puri to promote exports & also to encourage the concerned crops to ensure replacement of more imports.
Key Points:
i.During the Pandemic, the global markets witnessed huge demand for food products, India had the potential to tap into the demands to boost its exports.
ii.The Indian Food Sector witnessed huge demands in major destinations such as the US, Europe, Australia, New Zealand, Israel, Palestine, and Egypt.
iii.The challenges faced by Indian exporters are shortage of containers, complying with norms of various countries, delays in clearance and delay in payments.
About Trade Promotion Council of India (TPCI):
Chairman – Mohit Singla
Headquarters – New Delhi
Yoshihide Suga formally elected as Japan's New Prime Minister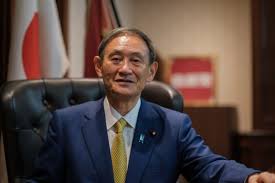 On September 16, 2020 Yoshihide Suga was formally elected as Japan's New Prime Minister. He will succeed Shinzo Abe, who was Japan's Longest serving Prime Minister and stepped down due to health problems.
The 71-year old Yoshihide received 314 votes (462 votes were cast) in the 465-member House of Representatives, and 142 votes in the 245-member House of Councillors (House of Representatives & House of Councillors are both part of DIET, National Parliament of Japan).
Yoshihide's party Liberal Democratic Party (LDP) holds a majority in the Japan Parliament.
Key Points:
i.Yoshihide Suga was born on December 6, 1948 in a village called Akita Prefecture in Northern Japan.
ii.He has decades of experience in Politics and most recently he served as Chief Cabinet Secretary (2012-2020) of the Government of Japan. He was the longest serving Chief Cabinet Secretary in the history of Japan.
iii.He will be the Oldest Prime Minister to take the Office since Kiichi Miyazawa in 1991 and is also the First Prime Minister of the Reiwa Era.
iv.Yoshihide was also elected as Leader of his Liberal Democratic Party (LDP).
v.His tenure as Prime Minister will end in September 2021.
Recent Related News:
i.Luis Rodolfo Abinader Corona has been sworn in as the 54th President of Dominican Republic. He succeeds Danilo Medina of Liberation Party.
ii.On August 05, 2020 Sri Lanka Podujana Peramuna (SLPP) headed by Prime Minister Mahinda Rajapaksa won 145 in the elections, securing two-thirds majority in the parliament.
About Japan:
Emperor – Naruhito
Capital – Tokyo
Currency – Yen
Indian Cricketer Suresh Raina Becomes Brand Ambassador of Online Poker Platform, 9stacks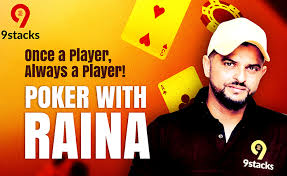 9stacks, India's fastest growing online poker platform has roped in Suresh Raina, Indian cricketer as its brand ambassador. A left-handed batsman and a spin bowler, Suresh Raina will be a part of the upcoming campaigns and engagement activities of 9stacks.
He will anchor the brand and help to create a higher brand recall among the key target audience.
Key Info
i.Suresh Raina announced his retirement from international cricket in August 2020.
ii.He is the 1st Indian player to score a century in all three formats, i.e., ODI(One Day International) , Test, T20(Twenty-20).
iii.He is the Co-founder of Gracia Raina Foundation(Raise awareness to women to make improved reproductive and maternal health-oriented decisions) and Maate Care, Indian babycare brand.
About 9stacks:
CEO & Co-Founder– Sudhir Kamath
Delhi Metro Launched India's 1st Indigenous Signalling Technology 'i-ATS' under Make in India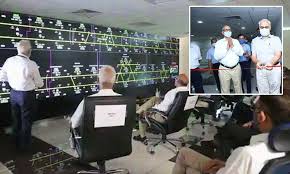 On the occasion of Engineers Day i.e. September 15, 2020, the Delhi Metro Rail Corporation (DMRC) launched i-ATS (Automatic Train Supervision), the first Made-in-India signalling system. It is an important sub-system of the signalling system for the development of CBTC (Communication Based Train Control) based signalling technology for metro railway by automatically detecting all trains on a corridor.
• The prototype, as well as a state of the art laboratory for further development of the technology, was inaugurated at the Metro's Shastri Park depot, Delhi by Union Housing and Urban Affairs (MoHUA) Secretary, Durga Shanker Mishra in the presence of DMRC managing director Mangu Singh, v director Shikha Gupta, and other senior officials from DMRC and BEL.
• Along with the DMRC, NITI (National Institution for Transforming India) Aayog, MoHUA, BEL and Centre for Development of Advanced Computing (C-DAC) are part of this development. DMRC and BEL inked a memorandum of understanding (MoU) for development of this indigenous ATS system.
• Notably, this system is imperative in running and stopping trains as it helps in applying brakes in emergency situations.
Key Points:
-This launch is on the lines of 'Make in India' under which MoHUA has decided to indigenize the CBTC technology. Therefore, DMRC opted to use indigenous ATS (i-ATS) while upgrading the ATS of line 1 (Red Line) i.e. from Rithala to Shaheed Sthal, Ghaziabad (Uttar Pradesh).
-This will reduce the dependence of Indian metros on foreign vendors dealing and can be customized as per the need. Also it is cheaper.
What is Automatic Train Supervision (ATS)?
It is a computer based system to manage high density train operations such as the metro, where services are
scheduled every few minutes. Its key features are as follows:
• It can work with Train Control & Signaling Systems of different suppliers.
• It can work with different levels of technology of Train control and Signalling systems.
• It is also suitable for introduction in Indian Railways which is now introducing Centralized Train control, on a large scale, which uses part of ATS functions.
Recent Related News:
On June 25, 2020 Ministry of Housing and Urban Affairs (MoHUA) organized an online event to mark the 5th Anniversary of Pradhan Mantri Awas Yojana(Urban) (PMAY-U), Smart Cities Mission (SCM) and Atal Mission for Rejuvenation and Urban Transformation (AMRUT).
About Ministry of Housing and Urban Affairs(MoHUA):
Minister of State (MoS) – Hardeep Singh Puri
List of Schemes under MoHUA – Smart Cities Mission, HRIDAY, AMRUT, Urban Transport, Swachh Bharat Mission, Cleanest cities in India.
Former Indian Cricketer Sadashiv Raoji Patil Passes Away at 86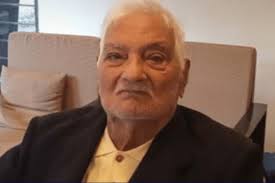 On 15th September 2020, Former Indian Cricketer Sadashiv Raoji Patil who represented India in one test match passed away at the age of 86 at his residence in Kolhapur, Maharashtra. He was born on 10th October 1933 in Kolhapur, Maharashtra.
About Sadashiv Raoji Patil:
i.Sadashiv Raoji Patil made his first class debut for Maharashtra in 1952-53 season.
ii.He made his test debut in 1955-56 test series at the Brabourne Stadium against New Zealand and he also received the India Test Cap.
iii.He has played around 36 first class matches for Maharashtra scoring 866 runs and 83 wickets between 1952 – 1964.
iv.He served as the captain of Maharashtra in the Ranji Trophy.
Former President of Mali, Moussa Traore Passed Away at 83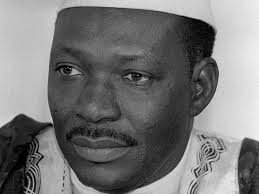 On 15th September 2020, Former President of Republic of Mali (South Africa) General Moussa Traoré, who reigned over Mali for more than 22 years passed away at the age of 83 at his retirement villa in Djicoroni-Para,Bamako, Mali. He was born in 1936 in Kayes, Mali.
About Moussa Traoré:
i.Moussa Traoré joined the army in 1954.
ii.He overthrew Modibo Keita, the first President of Mali and seized power in the 1968's military coup.
iii.He then became the chairman of the Military Committee for National Liberation (CMLN) and ruled the country as its military leader from 1969 to 1979 and later he installed himself as the President of the Republic of Mali.
iv.He was later ousted by the coup d'état of 26th March 1991and later imprisoned and sentenced to death in 1993.
v.Alpha Oumar Konare, president of Mali from 1992 to 2002 reduced this sentence to life imprisonment in 1999 and later pardoned him in 2002.
vi.For the past 5 years Traoré served as the mediator within Mali.
Kapila Vatsyayan, Indian Cultural Icon, Former MP and Padma Vibhushan Awardee, Passed Away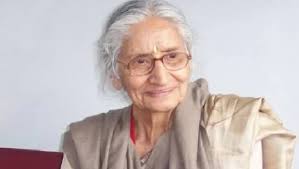 On September 16, 2020 Kapila Vatsyayan, a renowned scholar of Indian classical dance, art, architecture, and art history passed away at New Delhi, India due to age related ailments. She was about 91 years old. She was a former Member of Parliament(MP) and lifetime trustee of India International Centre (IIC). She was founder trustee, academic director and chairperson of Indira Gandhi National Centre for the Arts. Kapila Vatsyayan is the recipient of Padma Vibhushan(2011).
Key Info about Kapila Vatsyayan
Described as
Kapila Vatsyayan is described as the 'grand matriarch' of cultural research.
Key Positions
i.She was also the chairperson of the Asia Project at the IIC. She served as Secretary to the Government of India in the Ministry of Education.
ii.She held important positions in India's representations to UNESCO(United Nations Educational, Scientific and Cultural Organization).
Honours
Sangeet Natak Akademi Fellowship(1970), Jawaharlal Nehru Fellowship(1975), Lalit Kala Akademi Fellowship(1995), Rajiv Gandhi National Sadbhavana Award(2000).
Books
She has authored many books including Traditions in Indian Folk Dance (1987), Bharata: The Natya Sastra (1996) and The Square and the Circle of Indian Arts (1997).
World Ozone Day 2020 – September 16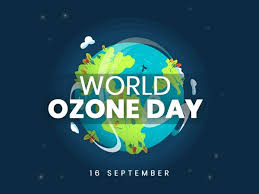 United Nations (UN's) World Ozone Day or also called as International Day for the Preservation of the Ozone Layer is annually observed across the globe on 16th September to create and spread awareness on the importance of Ozone layer and the effective ways to protect it. The first International Day for the Preservation of the Ozone Layer was observed on 16th September 1995.
The theme for the 2020 is "Ozone for life: 35 years of ozone layer protection".
The 2020 International Day for the Preservation of the Ozone Layer or World Ozone Day marks the celebration of 35 years of the Vienna Convention and 35 years of Global ozone layer protection.
Background:
i.The United Nations General Assembly(UNGA) adopted the resolution A/RES/49/144 on 19th December 1994 and proclaimed 16th of September as the International Day for the Preservation of the Ozone Layer.
ii.The date 16th September was chosen to commemorate the signing of Montreal Protocol on Substances that Deplete the Ozone Layer on 16th September 1987.
Ozone Layer & its Depletion:
i.Ozone layer is the stratospheric layer that protects the earth from the harmful ultraviolet radiation emitted from the sun. It contains highly reactive gas Ozone (O3) composed of 3 oxygen atoms.
ii.In the late 1970's scientists discovered the depletion in the ozone layer – the hole – caused by the Ozone depleting gases(ODSs) which are used in the cooling and aerosols like refrigerator and air conditioners.
iii.The depletion in the ozone increases the rate of skin cancer, cataracts and damaged ecosystems.
Global Responses:
Vienna Convention:
i.Around 28 countries signed and adopted the Vienna Convention for the Protection of the Ozone Layer under the Montreal Protocol on 22nd March 1985, under which the governments, industries and scientists worked together to reduce around 99 % of the all ODSs.
ii.The Ozone layer is expected to get back to the pre 1980 value by the mid-century.
Montreal Protocol:
The Montreal Protocol is aimed to control the global production and consumption of the OSDs like chlorofluorocarbon (CFCs), Methyl Chloroform, CTC halons and Methyl Bromide.
Note:
The Vienna convention and Montreal Protocol became the first treaties to achieve Universal ratification (198 countries) on 16th September 2009.
Kigali Amendment:
On the 28th meeting of the Parties of the Montreal Protocol on 15th October 2016 in Kigali, Rwanda the parties agreed to phase down the hydrofluorocarbons (HFCs).
About Ozone Secretariat:
Ozone Secretariat is housed within the United Nations Environment Programme.
Executive Secretary– Tina Birmpili
Headquarters– Nairobi, Kenya
Telangana Minister KT Rama Rao Launched First of its Kind Web Portal of Pothgal PACS
On 15th September 2020, Telangana's Minister of Information Technology and Industries, Kalvakuntla Taraka Rama Rao(KTR) launched the Primary Agriculture Cooperative Society(PACS), Pothgal web portal – www.pacspothgal.com at Mustabad Mandal, Rajanna Sircilla district. This is the first of its kind portal which contains all the details of the loans, loan processes and services offered by the co-operative society.
Features:
i.Pacspothgal web portal is available in both Telugu and English.
ii.The portal provides the data and information of various services like paddy procurement and others with figures, fixed deposits and lockers.
iii.This also provides data on the projects like petrol bunks, godowns, food processing industries, ATMs, official buildings, etc.
About Telangana:
Chief Minister– K. Chandrashekar Rao
Governor– Tamilisai Soundararajan
Capital– Hyderabad
Heritage Sites– The Qutb Shahi Monuments of Hyderabad, Golconda Fort, Qutb Shahi Tombs, Charminar, Mecca Masjid
Gujarat Signs MoU with SIDBI to support MSMEs
On 15th September 2020, The Government of Gujarat signed a Memorandum of Understanding(MoU) with the Small Industries Development Bank of India (SIDBI) to provide capacity building and market support around 35 lakh Micro Small Medium Enterprises (MSMEs) of Gujarat and to increase their self reliance.
MK Das, Additional Chief Secretary of Industries and Mines, government of Gujarat and Vasantharao Satya Venkata Rao, Deputy Managing Director of SIDBI signed the MoU at Gandhinagar in the presence of Vijay Rupani, Chief Minister of Gujarat.
Aim:
To increase the rate of technology transfer and innovation in the MSMEs of Gujarat through capacity building programmes and training.
Features:
i.Under this MoU, SIDBI will support the MSMEs to scale up their industries and effectively get out of the financial difficulties due to COVID-19 pandemic.
ii.SIDBI will help the MSME units to create digital platforms and keep up with the global trends.
Key Points:
i.Around Rs.1056268 lakh worth of loans for more than 211532 MSME units have been approved under the Centre's Emergency Credit Line Guarantee Scheme (ECLGS).
Gujarat govt has announced a Rs.768 crore package to support the MSMEs affected due to COVID-19 pandemic.
Recent Related News:
i.On August 10, 2020, the Chief Minister of Gujarat, Vijay Rupani, launched Rs 1,800 crore scheme "Mukhya Mantri Kisan Sahay Yojana" by replacing "Pradhan Mantri Fasal Bima Yojana (PMFBY)", for FY20-21 only, for the state's 56 lakh farmers facing crop losses due to drought, excess rain or unseasonal rain.
ii.On 28th July 2020, The UK India Business Council (UKIBC) signed a memorandum of Understanding (MoU) over a virtual platform with the Industrial Extension Bureau (iNDEXTb), Industries and Mines Department, Government of Gujarat to speed up the business and industrial development process of Gujarat.
About Gujarat:
UNESCO sites– Champaner-Pavagadh Archaeological Park, Historic City of Ahmedabad, Rani-ki-Vav (the Queen's Stepwell) at Patan, Gujarat
National Parks– Gir National Park, Blackbuck National Park, Vansda National Park, Marine National Park
About Small Industries Development Bank of India (SIDBI):
Managing Director– Mohammad Mustafa
Headquarters– Lucknow, Uttar Pradesh
India to be self-reliant in fertilizers production by 2023: Sadananda Gowda
The Union Minister of Chemical and Fertilizers D.V. Sadananda Gowda announced that India will be self-reliant in fertilizer production by 2023 while addressing a webinar on Self-Reliant India and Sustainable Agriculture Organized by cooperative Indian Farmers Fertilizer Cooperative Limited (IFFCO) for farmers of Karnataka. Currently, the fertilizer production of the country is 42-45 million tonnes, and imports are at around 18 million tonnes.
NABARD launches Awareness & Sensitization programme for FPO in Co-ordination with District Administration
An Awareness & Sensitization programme was launched by National Bank for Agriculture and Rural Development (NABARD) for the newly proposed Farmer Producer Organizations (FPO) along with district administration, the objectives of the awareness cum sensitization programme is to aid the farmers to form FPO's and sell their product on reasonable rates by avoiding brokers.
Madhya Pradesh Chief Minister Launched a 'Poshan Sarkar' program
Madhya Pradesh Chief Minister Shivraj Singh Chouhan Launched a 'Poshan Sarkar' program with an Objective of ensuring active participation of local Bodies-Gram Panchayats and Urban bodies in the Nutrition Campaign. The month September is Observed as Nutrition month in India.