CRPF Collaborates with IIT Delhi, DRDO and JATC to Augment its R&D Capabilities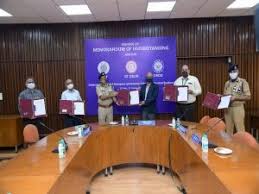 On October 17, 2020 In order to augment its Research and Development(R&D) capabilities, The Central Reserve Police Force (CRPF) has collaborated with Indian Institutes of Technology(IIT) Delhi, Defence Research and Development Organisation(DRDO), and Joint Advanced Technology Centre (JATC), a joint initiative of DRDO and IIT Delhi.
• Prof Naresh Bhatnagar from IIT Delhi, Sudhir Gupta DG TM(Technology Management) at DRDO, MH Rahaman, Director of JATC and Nalin Prabhat, IG(Inspector General) Ops(Operations) CRPF signed the MOU at Senate Hall, IIT Delhi campus.
Key People
V Ramgopal Rao, Director of IIT Delhi and AP Maheshwari, Director General of CRPF along with senior officers of the CRPF were present at the event.
Aim & Benefit of the Initiative
i.This initiative aims at capacity building to make optimal use of police technologies.
ii.It will also help in integrating with DRDO labs for realistic Indigenisation of technologies on the internal security grid.
iii.It will also provide operational feedback on futuristic technologies, which enable the IIT Tech experts to conduct proactive R&D.
Key Info
Certificate course under IIT Delhi's Continuing Education Program
i.Under the Continuing Education Program of IIT Delhi, a batch of 40 engineering graduate officers or subordinate officers of the CRPF with the right aptitude and potential will undergo 3-6 months certificate course.
ii.This certificate course will equip them with skills, competencies and knowledge to tackle complex challenges, meet operational and strategic needs, and also to enhance competitive advantage.
Higher degree courses at IIT Delhi
Further, from this trained batch a few selected officers will undergo higher degree courses at IIT Delhi. These trained officers also act as technical advisers to CRPF.
Trained officers of CRPF will be associated with projects
The CRPF officers/SOs(Subordinate Officers) who are trained by the IIT Delhi will also be associated with joint research projects undertaken by DRDO and IIT Delhi in the field of defense/security tech solutions.
Additional Info
CRPF has over 3 lakh personnel, of which more than 500 officers/SOs hold a degree in Engineering.
Recent Related News:
Defence Research and Development Organisation(DRDO) will establish a research cell at Indian Institute of Technology Hyderabad(IIT-H), 'DRDO – IIT-H Research Cell' to meet the future defence technological requirements of the country. The research cell is established as an extension of the DRDO Research and Innovation Centre (RIC), Chennai.
About Defence Research and Development Organisation(DRDO):
Chairman– Dr G. Satheesh Reddy
Headquarters– New Delhi, India
About Central Reserve Police Force (CRPF):
Director General– AP Maheshwari
Headquarters– New Delhi, India
Jewar at Gautam Budh Nagar to Become one of the Aerotropolis of India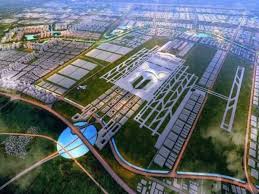 On October 16, 2020 Navneet Sehgal, additional chief secretary of Department of MSME(Micro, Small & Medium Enterprises) and exports promotion, Uttar Pradesh while addressing a meeting to review functioning of the department, stated that with International airport arising in Jewar in Gautam Budh Nagar, Uttar Pradesh will become one of the aerotropolis of the country.
The Jewar airport(Spread over 5,000 acres), that is to be managed by Flughafen Zürich AG (FZAG), based in Kloten, Switzerland, will become India's largest airport having six runways.
Key People
Arun Vir Singh, CEO(Chief executive Officer) of Yamuna Expressway Industrial Development Authority (YEIDA) and board member of NIAL(Noida International Airport Limited (NIAL) also attended the meeting.
Key Info
i.Jewar Aerotropolis (JA) will usher the economic activities, mainly in the MSME and agriculture sectors.
ii.It will also boost the business activities, which result in more job avenues for locals and for people from outside the district
Gist about Jewar airport
i.On October 7, 2020 NIAL and Zurich Airport International AG(ZAIA) signed a concession agreement to begin work at the site of the upcoming Jewar airport or Noida International Airport(NIA).
ii.The construction will start in the year 2021 and the operations are likely to begin in 2024.
iii.Upon completion of the work on the 1st phase, around 12 to 16 million passengers are expected annually at the airport.
India Hosted 7th Meeting of Ministers of Justice of Shanghai Cooperation Organisation (SCO) Member States virtually
On October 16, 2020, the seventh meeting of Ministers of (Law and) Justice of the Shanghai Cooperation Organisation (SCO) Member States was virtually hosted by Indian Minister of Law & Justice, Communication and Electronics & Information Technology, Ravi Shankar Prasad, which saw the adoption of Joint statement by SCO member states..
• The Indian side urged the SCO Member States to promote exchange of ideas, best practices and experiences in identified areas through the platform.
• Notably, prior to this meet, i.e. on October 13-14, 2020, Anoop Kumar Mendiratta, Secretary, Department of Legal Affairs, Ministry of Law & Justice also hosted the 2nd meeting of the Experts Working Group (EWC) where discussion were held to promote resolution of disputes and other related activities of the Ministries of (Law and) Justice including legal services and forensic activities.
Key Points from Joint Statement:
–Implementation of the Agreement on Cooperation between the Ministries of Justice of the SCO Member States (Dushanbe, 18 August 2015).
–To continue the work on implementation of the Action Plans of the EWCs on forensic activities and legal services for 2018-2020, as well as to develop Action Plans for 2021-2023.
–Organization of exchange programs for representatives of the ministries (law and justice of the SCO member-states) to develop cooperation.
–Continue efforts to develop an online platform for the exchange of legal information, taking into account national laws.
Efforts of India highlighted during Meet:
The Indian side highlighted the initiatives taken by the Indian Government for providing affordable and easy access to justice for all which are.
• Initiation Pro Bono Legal Services to provide free legal aid to marginalized sections of the society.
• Initiation of Tele-Law services in 2017 under which 3.44 Lakh free legal consultations have been given to poor people through video conferencing.
• e-Courts projects with Video-Conferencing facility and rolling out of Virtual Courts.
• During COVID19 pandemic over 25 Lakh hearings through video conference have taken place at various courts of India, out of which 9,000 virtual hearings have taken place at the Supreme Court alone.
Participants: The Ministers and senior officials from the Ministries of Law & Justice from Kazakhstan, China, Kyrgyz Republic, Pakistan, Russian Federation, Tajikistan and Uzbekistan participated in the Justice Minister Meeting.
• The Keynote address and Closing Remarks were delivered by Anoop Kumar Mendiratta, Secretary. A First Expert Group Preparatory Meeting through video-conferencing will be held October 17 and 18.
Recent Related News:
i.Union Minister Dr. SubrahmanyamJaishankar, Ministry of External Affairs (MEA) had a four-days visit to Russia from September 8-11, 22 to attend the SCO-CFM (Council of Foreign Ministers) Meeting in Moscow.
ii.On July 24, 2020 Union Minister of Health and Family Welfare, Harsh Vardhan participated digitally in the SCO Health Minister's Digital Meet at Nirman Bhawan, Delhi. The meeting was chaired by Mikhail Murashko, Minister of Health of the Russian Federation.
About Shanghai Cooperation Organisation (SCO):
The SCO comprises eight member states — India, Kazakhstan, China, Kyrgyzstan, Pakistan, Russia, Tajikistan and Uzbekistan; four Observer States (Afghanistan, Belarus, Iran, and Mongolia); and six "Dialogue Partners" (Armenia, Azerbaijan, Cambodia, Nepal, Sri Lanka and Turkey).
Secretariat– Beijing, China
Secretary-General– Vladimir Imamovich Norov
Nirmala Sitharaman Virtually Participated in 102nd meeting of the WB Development Committee Plenary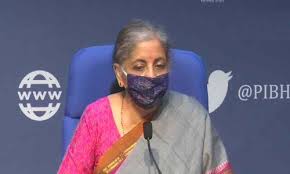 On October 16, 2020, Union Minister of Finance & Corporate Affairs Nirmala Sitharaman participated in the 102nd Meeting of the World Bank (WB) Development Committee Plenary through video conferencing from New Delhi.
• The agenda points of the meet were: Leaning Forward to Save Lives; Scale-up Impact and Get Back on Track: World Bank Group (WBG) COVID-19 Crisis Response; and Update Joint IMF(International Monetary Fund)- WBG Staff Note: Implementation and Extension of the Debt Service Suspension Initiative.
• The Indian side emphasized on collective actions for the effective response to the COVID-19 pandemic.
• It should be noted that WB Group has committed $45 billion for COVID-19 response in Q4 of FY 2020.
Point to be noted:
The global economic contraction caused by the ongoing coronavirus pandemic is the largest in the last eight decades, raising the world poverty rate, and damaging long-term economic growth prospects, as per WB & IMF.
Indian Government Efforts amid COVID-19 Highlighted in the Meet:
-An amount of $23 billion was infused as the first stimulus for providing direct cash transfers and food security measures to the poor.
-A special economic package of $271 Billion equivalent to 10% of India's GDP (Gross Domestic Product) was launched to provide relief to the business, to bring major reforms in the labour sector by amalgamating 44 central labour laws, and to provide ration cards for migrant workers, among others.
-Support to rural sector through NABARD (National Bank for Agriculture and Rural Development), injection of additional liquidity of $27.13 Billion in the farm sector.
-Government has committed $2.03 Billion for strengthening of Health infrastructure.
-India is also playing a leading role in the South Asian region as part of its "Neighbourhood First" policy.
Recent Related News:
i.In order to increase the groundwater table in parched land of 20 taluks, the state cabinet of Karnataka approved Rs 600 cr project titled Rejuvenating Watersheds for Agriculture Resilience through Innovative Development (REWARD) with World Bank (WB) assistance. The state government would provide Rs 180 crore while the World Bank would extend an assistance of Rs 420 crore for the period of next six years.
ii.On September 7, 2020 The State Government of Himachal Pradesh (HP) and World Bank signed a $82 million (approximately Rs. 600 Crores) loan deal to strengthen its transport and road safety institutions by improving the condition, safety, resilience, and engineering standards of the state's road network.
About World Bank (WB):
President– David Robert Malpass
Headquarters– Washington, D.C., United States (US)
India Ranked 94 out of 107 countries in Global Hunger Index 2020; Worldwide Hunger is at "Moderate" Level
On October 16, 2020, Concern Worldwide and Welthungerhilfe released the Global Hunger Index (GHI) 2020 report in which India ranked 94th among 107 countries with a score of 27.2. Although there is improvement in a score as compared to 38.9 in 2000, 37.5 in 2006, and 29.3 in 2012 but still it represent a serious level of hunger.
• In 2019, India was ranked 102 out of 117 countries and in 2018 it was ranked 103 among 119 countries.
• It is to be noted that 17 countries have scores of less than 5 and are collectively ranked 1-17.
Global Front:
As per the report the worldwide hunger is at "moderate" level but there are nearly 690 million people across the world who are undernourished.
— 144 million children suffer from stunting, (low height for age, reflecting chronic undernutrition).
— 47 million children suffer from wasting (low weight for height, reflecting acute undernutrition).
–In 2018, 5.3 million children died before the age of 5 years.
— Africa South of the Sahara and South Asia have the highest hunger and undernutrition levels among world regions.
–Approximately 37 countries will fail even to reach low hunger, as defined by the GHI Severity Scale, by 2030 amid COVID-19.
Indian Front:
–South Asia has the highest child wasting rate for any region, and India is the low performer at 17.3% in the period of 2015-19 as compared to 15.1% in 2010-14.
–India also fares low in stunting but improved from 54% in 2000 to less than 35% now.
–14% of India's population is undernourished.
–India ranks lower than most of its South Asian neighbours – Pakistan (88), Nepal (73), Bangladesh (75), Sri Lanka (64) and Myanmar (78).
Improvements:
–India has improved in child mortality rates, which are now at 3.7%.
About Global Hunger Index (GHI):
The GHI is a tool designed to measure and track hunger at the global, regional, and national levels to make a reasonable assessment. Data from the United Nations (UN) and other multilateral agencies are used for the calculation GHI on the basis of 4 Indicators which are:
• Share of the population that is undernourished
• Share of children under the age of five who are wasted.
• Share of children under the age of five who are stunted
• The mortality rate of children under the age of five
A score of less than 9.9 signifies "low" hunger, that of 10-19.9 represents "moderate" levels of hunger, 20-34.9 points to "serious" hunger, 35-39.9 signifies "alarming" and over 50 "extremely alarming" levels of hunger.
Recent Related News:
i.On September 17, 2020, Institute for Management Development (IMD), in collaboration with Singapore University forTechnology and Design (SUTD), IMD World Competitiveness Center, and Smart Cities Observatory (SCO) has released he 2nd edition of global listing of smart cities i.e. "Smart City Index (SCI) 2020" in which the ranking of four Indian cities- New Delhi, Mumbai (Maharashtra), Hyderabad (Telangana), and Bengaluru (Karnataka) were declined as the technological advancement in these cities is not up to date to cater the COVID19 Pandemic.
ii.India took the 105th position in the 24th Edition of Economic Freedom of the World: 2020 Annual ReportbyCanada's Fraser Institute, which has been released in India in conjunction with Center for Civil Society, New Delhi- based think tank.
About Welthungerhilfe:
Patron– Frank-Walter Steinmeier (President of Germany)
President– Marlehn Thieme
Headquarter– Bonn, Germany
About Concern Worldwide:
Headquarter– Dublin, Ireland
3rd Assembly of International Solar Alliance held virtually; ISA Solar Awards Presented for the 1st Time

On October 14-16, the third Assembly of the International Solar Alliance was held in a virtual mode where India and France were re-elected as the President and Co-President of the International Solar Alliance (ISA) for a term of two years at the virtual third Assembly of ISA.
• During the assembly, a report prepared by the World Resources Institute (WRI) was presented which identified the sources of funds, opportunities and constraints, in scaling up solar investments and the contribution of ISA in assisting Member countries.
• Notably, ISA is working with WRI to develop a roadmap for mobilization of USD 1 Trillion by 2030 and for implementing the vision of One Sun, One World, One Grid. The financial assistance for the same is being provided by Netherlands, Bloomberg Philanthropies, Bloomberg New Energy Finance andClimate Works Foundation.
–ISA Secretariat launches Seventh Programme on Solarizing Heating and Cooling systems
On the lines of the global demand for cooling and heating utilities, the Seventh Programme on Solarizing Heating and Cooling systems was launched by the ISA Secretariat i.e. Gurugram (Haryana).
Other Initiatives:
• Demand aggregation initiative for 47 Million Solar Home Systems and 250 Million LED (Light Emitting Diode) Lamps in ISA Member Countries launched in August 2020.
• India-Brazil-South Africa Dialogue Forum (IBSA) Facility Technical Assistance of USD 2 Million for deployment of Solar Water Pumping Systems demonstration projects in ISA Member countries, in partnership with United Nations Development Programme (UNDP), under the Solar Pump Programme of the ISA.
Kalpana Chawla awards ,Visvesvaraya award, and Diwakar awards presented during the assembly
For the first time ISA Solar Awards were presented which are as follows:
Kalpana Chawla Awards:
The Haryana Chief Minister (CM), Manohar Lal Khattar conferred the Kalpana Chawla awards named after the American astronaut of Indian origin, to Dr. Bhim Singh from IIT (Indian Institute of Technology) Delhi and Dr. Aaesha Alnuaimi from Dubai Electricity and Water Authority, United Arab Emirates (UAE).
• Named after the American astronaut of Indian origin, Kalpana Chawla awards recognise outstanding contribution of scientists and engineers working in the field of solar energy.
Visvesvaraya Award:
This award was conferred by Mahendra Jain, Additional Chief Secretary to the Government of Karnataka. For Asia Pacific Region it was awarded to Japan while for Europe and other regions it was awarded to The Netherlands.
• Named after Bharat Ratna Sir Mokshagundam Visvesvaraya, the award carries an amount of 12,330 USD as prize money, a scroll and a certificate to recognize the countries with a maximum floating solar capacity in each of the four regions of ISA.
Diwakar Award:
It was awarded to Arpan Institute (Haryana) and Arushi Society (Madhya Pradesh).
• This award was instituted by ISA out of the contribution made by India's Minister for Railways and Commerce & Industry, Piyush Goyal of 25,000 USD received by him from the University of Pennsylvania.
• It recognizes organisations & institutions that have been working for the benefit of differently-abled people and have maximised the use of solar energy in the host country.
Important take aways in the 3rd Assembly:
i.Four new Vice-Presidents were also chosen to represent the four regions of ISA. The representatives of Fiji & Nauru for Asia Pacific Region; Mauritius & Niger for Africa Region; UK & Netherlands for Europe and others Region, and Cuba and Guyana for Latin America and Caribbean Region assumed the vice presidency.
ii.Initiatives of the ISA Secretariat in institutionalizing ISA's engagement with the private and public corporate sector through the Coalition for Sustainable Climate Action (CSCA). Ten public sector organisations in India presented a cheque for 1 million USD each at the assembly.
iii.France has also supported the collaboration with the World Bank to mobilise financing: a facility "Sustainable Renewables Risk Mitigation Initiative" (SRMI) should help mobilize 18 billion € in private investment to finance more than 10 gigawatts of solar projects, and a first project is being launched in Mozambique with the support of France and the European Union.
Recent Related News:
i.On September 8, 2020, the first World Solar Technology Summit (WSTS) was held virtually which was organized by the International Solar Alliance (ISA) along with Federation of Indian Chambers of Commerce and Industry (FICCI), as the convenor of ISA Global Leadership Task Force on Innovation, to focus on new Technologies and Innovations in the field of Solar.
ii.On 23rd July 2020, The Republic of Nicaragua became the 87th country to sign the ISA Framework Agreement. E. Jaime Hermida Castillo, Permanent Representative to the UN of the Republic of Nicaragua, signed the Agreement at the Permanent Mission of India to the United Nations, New York.
About International Solar Alliance (ISA):
In November 2015, ISA was jointly launched by India and France during the 21st session of the United Nations Climate Change Conference of the Parties (COP-21) in Paris, France to promote solar energy among its Member Countries. The major objective of the organization is the deployment of 1000 GW of solar capacity and mobilization of US$ 1000 billion of investment in the solar energy sector by 2030.
Director General– Upendra Tripathy
Headquarter– Gurugram, Haryana
India, Netherlands Collaborates in E-Health Initiative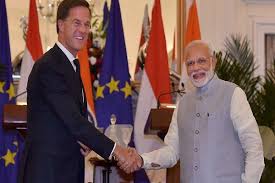 On October 16, 2020 India and Netherlands discussed a joint thrust in the e-health sector to provide digital health facilities and security to Indians and help Netherlands to accelerate the digital transformation of health. This collaboration is part of National Digital Health Mission (NDHM) of India.
i.The discussion was made in a webinar on "Energizing Partnership between India & Netherlands on Digital Health Solutions", organized by Embassy of India, The Hague along with Embassy of the Kingdom of Netherlands, India, Invest India and Primus Partners, management consultancy firm.
ii.The collaboration also aims to see 2 countries to work closely in order to create capacities and seat up the requisite technology backbone to enable this revolutionary initiative and also to take quality healthcare to the masses.
Note- India's alliance with the Netherlands is the 1st step to build a digital health backbone in the country.
Points to be Noted
i.Under the NDHM, the main Open Digital Ecosystem (ODE), will be present that drives healthcare transformation in India.
ii.This will include transparency of information with 'health registries', that act as a single source of information for all stakeholders.
iii.The ability of all stakeholders to use data supported between different stakeholders will allow patients to share their digital health records across providers.
iv.This happens, while India's healthcare is improved by standardised claim processing, digitised prescriptions and development of patient-centric innovations.
Key Info
i.The National Digital Health Blueprint that was finalised in 2019 provides an architectural approach to realise the goal of longitudinal electronic health record.
ii.In this initiative, a federated PRESS NOTE architecture model is being utilised to set and follow global standards.
iii.A mission mode approach is followed by launching the NDHM in that direction.
In order to take this programme forward, necessary infrastructure has been created and India has the capability to conduct 500,000 consultations in the country every day.
General Info
India is growing at a Compounded Annualised Growth Rate (CAGR) of 18% and is expected to touch billions of dollars in this year(2020).
About National Digital Health Mission
Unveiled
The National Digital Health Mission was unveiled by Prime MInister Narendra Modi on August 15, 2020, i.e., occasion of 74th Independence Day.
Aim
It aims to develop the backbone needed to support the country's integrated digital health infrastructure.
This will bridge the existing gap amongst different stakeholders of the Healthcare ecosystem through digital highways.
Implementation
It will be implemented through the National Health Authority (NHA). NHA also is responsible for the implementation of Ayushman Bharat Pradhan Mantri Jan Arogya Yojana (AB-PMJAY).
Recent Related News:
On 19th September 2020, At the 50th Director General(DG) level conference between India and Bangladesh, both the countries have agreed to share real time intelligence on the smuggling syndicates ,both the countries agreed to resume the joint coordinated border patrol and the list of smugglers to control and prevent criminal activities and other problems and to ensure the peace and security in the Indo-Bangladesh borders.
ii.On 28th July 2020, Lord Tariq Ahmad of Wimbledon, The Minister of State for South Asia and the Commonwealth announced funding and tie up between The United Kingdom(UK) and India for five new medicinal research projects worth 8 million pounds (around Rs78 crore) to tackle the anti-microbial resistance to support the combat against antibiotic resistant bacteria and genes during his 'virtual visit' to India.
About Netherlands:
Capital– Amsterdam
Currency– Euro
India, Chile hold First Joint Commission Meeting; Chile to Open Consulate General in Mumbai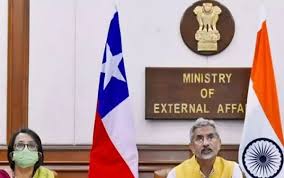 On 16th October, 2020 India, Chile held their First Joint Commission Meeting virtually. This is the first institutionalized dialogue between two countries at the level of Foreign Ministers.
Co-Chairs:
The meeting was co-chaired by S. Jaishankar, External Affairs Minister (EAM), India and Andres Allamand Zavala, Minister of Foreign Affairs of the Republic of Chile.
Key Points:
i.Both sides agreed to increase momentum to their relations in fields of Trade and Commerce, Agriculture, health and Social Security, Defence and Space, Energy, Mining, Culture & Education, Disaster Management and Cooperation in Antarctica.
ii.Chile designated India as a Priority Country in its Foreign Policy.
iii.The Two countries exchanged views on regional and international issues of mutual interests in the context of COVID-19.
iv.The two sides agreed to coordinate closely on International Forums based on convergence of views in regional and global issues.
Consulate General in Mumbai:
Chile will open a Consulate General in Mumbai.
Recent Related News:
i.On 15th July 2020, the 15th summit between India and the European Union (EU) was held virtually where India was represented by Prime Minister Narendra Modi, the EU was represented by Charles Michel, President of the European Council, and Ursula von der Leyen, President of the European Commission.
About Chile:
President – Sebastian Pinera
Capital – Santiago
Currency – Peso (CLP)
Tata Motors Partnered with HDFC Bank for Financing of Passenger Vehicles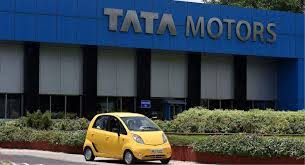 On October 17, 2020, TATA (formerly Tata Engineering and Locomotive Company) Motors has collaborated with HDFC (Housing Development Finance Corporation) Bank for financing of its passenger vehicles. In this regard, Tata Motors introduced two new schemes viz. "Gradual Step Up Scheme" and "TML Flexi Drive Scheme" which will be available till November 2020.
• This partnership will boost Tata motor's sale in the festive season.
• It should be noted that these schemes can be redeemed on the entire new Bharat stage (BS) -VI range of cars and SUVs (Sport Utility Vehicles) along with the company's EV range.
• It is also providing up to 100% ex-showroom financing on the entire Passenger Vehicles (PV) product range under both schemes.
About Schemes:
–Under the Gradual Step Up scheme, customers can avail Equated Monthly Installment (EMI) options as low as Rs 799 per lakh per month, depending on the product and variant.
–Under Flexi Drive scheme consumers have the option to choose any three months every year to pay a minimum EMI of Rs 789 per lakh per month, depending on the product and variant as per convenience.
Recent Related News:
i.On 31st August 2020, Vedanta announced its tie up for a long term syndicated loan facility for Rs.10000 crore with State bank of India(SBI) as facility agent and SBICAP Trustee Company limited (SBICTCL), a wholly owned subsidiary of SBI Capital Market Limited(SBICAP) as the security trustee with door to door tenor of 7 years.
ii.To provide convenient and affordable options of Federal Bank Debit Cards through Innoviti Point of Sale (POS) terminals, the Federal Bank and Innoviti Payment Solutions Pvt. Ltd(Innoviti) have entered into a partnership, which will offer Equated Monthly Installments(EMIs) options to over 7.5 million Federal Bank Debit Card holders at over 70,000 Innoviti POS terminals across 1000 cities.
About TATA Motors:
Chief Executive Officer (CEO) & Managing Director (MD)– Guenter Butschek
Headquarter– Mumbai, Maharashtra
About Housing Development Finance Corporation (HDFC) Bank:
Chief Executive Officer (CEO)– Sashidhar Jagdishan
Headquarter– Mumbai, Maharashtra
Assistant– Ask EVA
Rajkiran Rai G Elected as Chairman of IBA Succeeding Rajnish Kumar;Dinesh Kumar Khara, elected as Deputy chairman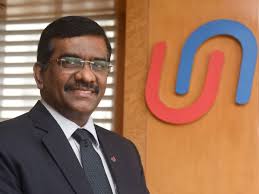 On October 16, 2020 At the meeting of the Managing Committee of the Indian Banks' Association (IBA), Rajkiran Rai G, Managing Director(MD) and Chief Executive Officer (CEO), Union Bank of India(UBI), has been elected as the Chairman of the Association for the term 2020-21. He succeeds Rajnish Kumar.
While, Dinesh Kumar Khara, Chairman, State Bank of India(SBI), was elected as Deputy Chairman of the Association for the year 2020-21. He is one among the 3 deputy chairman namely, CH S S Mallikarjuna Rao, MD & CEO of Punjab National Bank and Madhav Kalyan, CEO of J.P. Morgan Chase Bank, India.
Note– Earlier, Rajkiran Rai G served as the Deputy Chairman of IBA.
About Rajkiran Rai G
i.He holds the position MD & CEO of UBI since July 1st, 2017.
ii.He currently holds several post, the following are the few posts held by him:
Chairman of Union Bank of India (U.K.) Limited, Union Asset Management Company and Star Union Dai-Ichi Life Insurance Company Limited.
iii.He also serves as the Director on the Board of Export-Import(Exim) Bank of India and Oriental Insurance Company Limited.
About Dinesh Kumar Khara:
i.He is a Certified Associate of Indian Institute of Bankers(CAIIB).
ii.He joined SBI as a probation officer in 1984 and served in various capacities.
iii.He was appointed as the Chairman of SBI for a period of three years effective from 7th October 2020.
Recent Related News:
The Appointments Committee of the Cabinet (ACC) approved the appointment of S Krishnan as the Managing Director(MD) and Chief Executive Officer(CEO) of Punjab & Sind Bank. He will replace S Harishankar. ACC has given permission to S Harishankar to voluntarily retire with effect from the date of notification of the acceptance.
About Indian Banks' Association (IBA):
It was formed on September 26, 1946. It is an association of banks and other entities in the banking ecosystem in India catering to its members.
HeadOffice– Mumbai, Maharashtra
CEO– Sunil Mehta
India conducts Successful Night Trial of Nuclear Capable Prithvi-2 Missile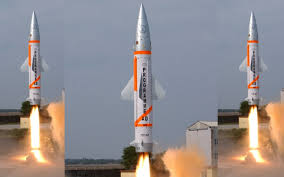 On October 16, 2020, India successfully conducted the night trial of indigenously developed Nuclear-capable Prithvi-2 Missile at the Integrated Test Range (IPR), Balasore, Odisha. Prithvi-2 is a surface-to-surface Short Range Ballistic Missile (SRBM).
This is the second night trial of the missile, the First Trial of Prithvi-2 was tested successfully after sunset on September 23, 2020.
The launch was carried out by Strategic Force Command (SFC) of the Army and monitored by scientists of Defence Research and Development Organisation (DRDO).
Prithvi-2 Missile:
i.It was developed by DRDO under the Integrated Guided Missile Development Program (IGMDP) and is deployed by SFC.
ii.It has a range of 350 Kilometres and is capable of carrying 500-1, 000 Kilograms of Nuclear warheads.
iii.It is a single stage Missile and is powered by Liquid Propulsion Single Engines.
iv.The missile uses an Advanced Inertial Guidance System with a maneuvering trajectory to hit its target.
v.The missile has been inducted into the armory of Indian Defence Forces in 2003, and was the first missile to have been developed by DRDO under IGMDP.
Recent Related News:
i.On May 23, 2020, The Research Centre Imarat (RCI), DRDO laboratory, Hyderabad, Telangana, developed an AI (Artificial Intelligence)-based Attendance application (AINA) which allows non-contact based personnel verification, using facial features of the person in the wake of COVID-19 pandemic.
ii.The strategic partnership of India-Israel is expanding in various sectors whether it's innovation or defence. Earlier Israeli companies like Rafael Advanced Defense Systems, Elbit and Elta Systems have also formed seven joint ventures with Indian companies.
About Defence Research and Development Organisation (DRDO):
Chairman – Dr. G. Satheesh Reddy
Headquarters – New Delhi
Pakistan Cricketer Umar Gul Announces Retirement from All Forms of Cricket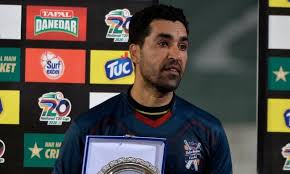 On 16th October, 2020, Pakistan Fast Bowler Umar Gul announced retirement from all forms of Cricket at the age of 36. He is a Right-arm Fast Medium Bowler.
Key Points:
i.He hails from Peshawar, Pakistan and has represented Pakistan in 47 Tests, 130 One Day Internationals (ODIs) and 60 Twenty20 Internationals (T20Is).
ii.He has taken 163 Wickets in Tests, 179 in ODIs and 85 wickets in T20Is.
ii.He was part of the 2009 Twenty 20 World Championship winning Pakistan Team which took place in England.
iii.With 85 Wickets in 60 T20Is, Umar Gul is the Fifth Highest Wicket Taker in Twenty20 International Cricket.
iv.Umar Gul finished as leading Wicket Taker in 2007 (South Africa) & 2009 (England)Twenty20 World Championship Tournaments.
v.Apart from the National Team, he has played for Gloucestershire, Sussex, Quetta Gladiators, Kolkata Knight Riders.
vi.He last played for Pakistan National Team in 2016 against New Zealand.
About Pakistan:
Prime Minister – Imran Khan
Capital – Islamabad
Currency – Pakistani Rupee
Padma Bhushan P.S. Narayanaswamy Renowned Carnatic Vocalist & Guru Passed away at 86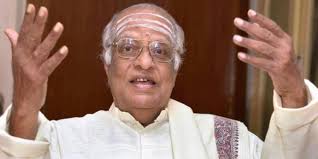 On 16th October 2020, Padma Bhushan Puliyur Subramaniam Narayanaswamy(P.S. Narayanaswamy), esteemed carnatic vocalist and guru for hundreds of carnatic students passed away at the age of 86 at his residence in Mylapore, Chennai. He was born on 24th February 1934 in Thanjavur, Madras Presidency (now Tamil Nadu), British India.
About PS Subramaniam:
i.P.S. Narayanaswamy trained in carnatic music under Thirupambaram Somasundaram Pillai, Mudikondan Venkatarama Iyer and Semmangudi Srinivasa Iyer.
ii.He also received veena training under Kumbakonam Sastrigal.
iii.He was known as one of the greatest bearers of Semmangudi baani.
iv.He composed orchestral music and conducted the ensemble while working in the Vadya vrinda section of All India Radio(AIR).
v.He led the joint orchestra of Delhi and Chennai vadya vrinda at the golden jubilee commemoration of the chennai AIR station.
vi.He conducted workshops on manodharma and compositions of the trinity at the Bharatiya Vidya Bhavan, London.
Awards:
i.He received the Padma Bhushan for arts in 2003.
ii.He was awarded the Bala Gana Kala Rathnam at the age of 12. In 1999, he was conferred the title, 'Sangita Kala Acharya' by the Music Academy.
iii.He also received the Sangeet Natak Akademi Award and Kalaimamani Award from the Government of Tamil Nadu for his contribution to carnatic music.
Jagdeep Dhankar, Governor of West Bengal Released Deepankar Aron's Book "On the Trails of Buddha: A Journey to the East"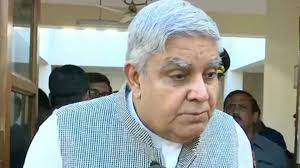 On 14th October 2020, Jagdeep Dhankar, Governor of West Bengal released the book "On the Trails of Buddha: A Journey to the East" authored by Deepankar Aron, IRS (Indian Revenue Service) Officer.The book is published by Niyogi Books Private limited.
The foreword of the book was written by Padma Bhushan Lokesh Chandra.
Key People:
Nakamura Yutaka, Consul-General of Japan in Kolkata and P. Seewalee Thero, General Secretary of Maha Bodhi Society in India was present during the release at Raj Bhavan.
About the "On the Trails of Buddha: A Journey to the East":
i.The book explores the connection between ancient India and Oriental and discovers the diverse culture connected through the 2000 miles of Silk road and separated by 2000 years' history.
ii.This book portrays the spiritual sojourn in China, Korea, Taiwan, Japan and Mongolia in search of the spiritual, Philosophical and cultural link that connects India and east asian countries.
About Deepankar Aron:
i.Deepankar Aron, IRS officer of 1996, is an alumnus of Indian Institute of Technology – Delhi (IIT-D).
ii.He is serving as the Additional Director General(ADG) in the Directorate of Revenue Intelligence(DRI) an Indian intelligence agency at Kolkata, West Bengal.
iii.He received the Presidential Award for his contribution as IRS officer in 2016.
Book:
His first pictorial book "World Heritage sites of Uttarakhand" was published by Beehives Communications Pvt. Ltd. in 2010.
Nagaland Minister Launches handbook on "TB Harega, Desh Jeetega"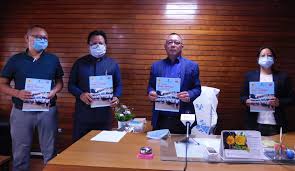 On October 16, 2020, Nagaland Minister for Health and Family Welfare, S. Pangnyu Phom launched a handbook on "TB Harega, Desh Jeetega!" –an elected Representative's book on Tuberculosis in Kohima, Nagaland.
i.The Handbook will engage Members of Legislative Assembly (MLA), members of Zila Parishad, Gram Panchayat or Gram Sabha to address social stigma surrounding Tuberculosis.
ii.The book will promote advocacy and community involvement in TB Programme.
iii.National TB Elimination Programme, Nagaland will work towards reducing TB burden in terms of incidence, prevalence, morbidity and mortality to make the state free from Tuberculosis.
iv.India has committed to end Tuberculosis by 2025, which is five years ahead of Global 'End TB' target of 2030.
About Nagaland:
Chief Minister – Neiphiu Rio
Capital – Kohima
Governor – Ravindra Narayana Ravi (known as R N Ravi)
International Day for Eradication of Poverty 2020 – October 17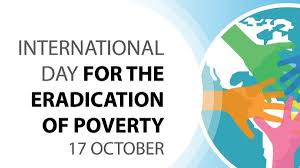 United Nations(UN)'s International Day for the Eradication of Poverty is annually observed across the globe on 17th October to create and raise awareness on the needs to eradicate poverty and about the life conditions of the people living in poverty.
The first International Day for the Eradication of Poverty was observed on 17th October 1993.
The theme of 2020 International day for the Eradication of Poverty is "Acting together to achieve social and environmental justice for all".
Background:
i.The United Nations General Assembly (UNGA) in its resolution A/RES/47/196 on 22nd December 1992 proclaimed the 17th October as the International Day for the Eradication of Poverty.
ii.The International Day for the Eradication of Poverty 2020 marks the 27th anniversary of the declaration of the resolution.
History:
i.The observance of 17th October as the World day for overcoming Extreme Poverty was inspired by the Call to Action by Father Joseph Wresinski, founder of International Movement ATD Fourth World which was later recognised by the UN as the International Day for the Eradication of Poverty.
ii.The 2020 also marks the 32nd anniversary of the call to action by Father Joseph Wresinski. World day for overcoming Extreme Poverty was first celebrated in 1987 at the Human Rights Plaza in Paris.
Events 2020:
i.The International day for the Eradication of Poverty 2020 is commemorated as a online event over the social media campaign using #EndPoverty.
ii.This campaign aims to promote the call to action and connect people across the globe.
iii.As a part of the International day a commemorative event will be held in New York and various events are organised across the globe.
3rd Decade of Eradicating poverty:
i.The economic growth across the developing countries since 2000, with a higher growth rate in Gross Domestic Product(GDP) per capita than the advanced countries.
ii.This economic growth has supported the reduction of poverty in job creation, gender equality, education and health care, agriculture and rural development, and climate change adaptation and mitigation.
Impacts of COVID-19 on Global poverty:
i.The estimated short term impacts on global monetary poverty through the reduction in per capita household income or consumption shows that the pandemic poses a threat to the UN Sustainable Development Goals(SDGs) of ending poverty by 2030.
ii.The pandemic could increase global poverty for the first time since 1990.
iii.In the worst case scenario of around 20% income or consumption contraction, will increase the number of people living in poverty by 420-580 million.
iv.The World Bank estimates that the pandemic will push around 150 million people into extreme poverty by 2021.
Recent Related News:
i.On 2nd September 2020, The United Nations(UN) Women and United Nations Development Programme(UNDP) released new data which states that the COVID-19 pandemic will have negative impacts on the women and will increase the poverty rate of women and widen the gap between men and women in poverty. The summarised data is published as a report titled "From Insights to Actions: Gender Equality in the wake of COVID-19" by the UN Women.
ii.The United Nations Children's Fund (UNICEF) released its first report titled "Lives Upended How COVID-19 threatens the futures of 600 million South Asian children" focusing on the South Asian region on the impacts of COVID-19 on children
About ATD Fourth World International Movement:
President– Donald Lee
General Delegate– Isabelle Pypaert Perrin
PFC Signed & Exchanged Agreement with JKPCL for Liquidity Infusion Scheme Under "Aatmanirbhar Bharat Abhiyaan"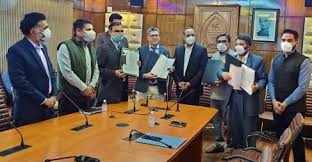 On 16th October 2020, Power Finance Corporation Limited(PFC), India's leading Non-Banking Financial Company(NBFC) owned by Government of India and Jammu Kashmir Power Corporation limited (JKPCL) signed and exchanged an agreement for Liquidity Infusion Scheme under "Aatmanirbhar Bharat Abhiyaan" for the Union Territory(UT) of Jammu and Kashmir(J&K).
Key People:
The agreement was signed in the presence of Rohit Kansal, Principal Secretary, Power Development Department (PDD) and the officials of Jammu and Kashmir Power Development Department(JKPDD), Kashmir Power Distribution Corporation Limited (KPDCL), Jammu Power Distribution Corporation Ltd (JPDCL), PFC and Rural Electrification Corporation (REC).
Purpose of the agreement:
PFC has sanctioned Rs.2790 Crore to JKPCL for the clearance of the outstanding dues of Central Public Sector Undertaking (CPSU), Power Generating Companies (GENCOs) & Power Transmission Companies (TRANSCOs), Independent Power Producers(IPPs) and Renewable Energy (RE) Generators as on 31st March 2020.
Note:
i.The utilities will get the loans at economical rates from PFC and REC under the liquidity infusion of Rs 90000 crore for discoms which was announced by the government in May 2020.
ii.The package of the liquidity infusion was increased to Rs.1.2 lakh crore.
Recent Related News:
On January 17, 2020, a concession agreement was signed in New Delhi for completing the Z-Morh tunnel in the Union Territory (UT) of Jammu and Kashmir(J&K). Under the agreement, Rs.2379 crore has been allocated to complete the construction of the tunnel within 3.5 years.
About Power Finance Corporation Limited(PFC):
Chairman & Managing Director(CMD)– Ravinder Singh Dhillon
Headquarters– New Delhi
IAA India and UNICEF Partners to Promote Gender Equality in Ads
India Chapter of International Advertising Association (IAA India) partners with the United Nations Children's Fund (UNICEF) to support the evidence and real time validation based research on gender representation and stereotypes in TV and advertisements in India.
IAA will provide technical insights to the research and share the findings to the advertising industries to support responsible and gender empowering policies.
Russian Soyuz Spacecraft launched with 1 NASA Astronaut & 2 Russian Cosmonauts
On 14th October 2020, Russian Soyuz MS-17 spacecraft carrying (National Aeronautics and SpaceAdministration) NASA astronaut Kate Rubins and two Russian cosmonauts Sergey Ryzhikov and Sergey Kud- Sverchkov was launched from Baikonur cosmodrome in Kazakhstan. This marks the last scheduled Russian flight carrying a U.S. crew member. The crew boarded the International Space Station on 14th October 2020.
Astrosat, India's first Multi-Wavelength Astronomical Observatory Completes 5 years of Imaging Celestial Objects in Space
Astrosat, the first multi-wavelength astronomical observatory of India completed its 5 years of imaging celestial objects in space, on September 28, 2020. It was launched by the Indian Space Research Organisation (ISRO) on September 28 2015. It has carried out 1,166 observations of 800 unique celestial sources proposed by scientists from India and abroad. The Ultraviolet Imaging Telescope(UVIT), a 3-in-1 imaging telescope simultaneously observing the visible, the near-ultraviolet (NUV), and the far-ultraviolet (FUV) spectrum is one of the five payloads on board AstroSat.
The UVIT project was led by the Indian Institute of Astrophysics (IIA).
Religare Health Insurance Rebrands as 'Care Health Insurance'
Religare Health Insurance has rebranded itself as Care Health Insurance from September 01, 2020. As per the company statement, the rebranding is an adoption of its principal deliverable 'Care' and the policies across the continuum of care, will continue to focus on customer-centricity, product innovation and financial inclusion. Care Health Insurance covers 80 cashless healthcare providers in Coimbatore and more than 900 in Tamil Nadu. The health insurance company is headquartered in Gurgaon, Haryana. Anuj Gulati is the founding Managing Director and CEO of the company.