Power Minister RK Singh launched India's 1st public EV Charging Plaza in New Delhi & RAISE initiative
On July 20, 2020, Minister of State (MoS) for Power, and New & Renewable Energy, Raj Kumar (RK) Singh inaugurated two initiatives by Energy Efficiency Services Limited (EESL) focusing on energy efficiency (EE), improving indoor air quality (IAQ) and promoting e-mobility. Notably, both initiatives are on the lines of the pledge undertaken by EESL and other key stakeholders during the "#iCommit" campaign held on World Environment Day i.e. on June 5, 2020.
India's 1st EV charging plaza inaugurated at Chelmsford Club in New Delhi
India's first public EV (Electric Vehicle) charging plaza inaugurated by RK Singh at Chelmsford Club in New Delhi in order to make e-mobility hassle free and convenient for the consumers.
This plaza has been established by EESL, a joint venture of Public Sector Undertakings (PSUs) under Ministry of Power, in collaboration with New Delhi Municipal Council (NDMC), which will host 5 Electric Vehicle Chargers of different specifications.
Launch of Retrofit of Air-conditioning to improve Indoor Air Quality for Safety and Efficiency (RAISE)- a joint initiative of EESL and USAID
The minister also launched a national programme namely "Retrofit of Air-conditioning to improve Indoor Air Quality for Safety and Efficiency (RAISE)" in order to alleviate the issue of bad air quality in workspaces and to develop healthy and energy efficient buildings.
This programme is a part of "Healthy and Energy Efficient Buildings", a joint initiative of EESL and United States Agency for International Development's (USAID) MAITREE (Market Integration and Transformation Program for Energy Efficiency) programme, launched on the occasion of World Environment Day. Click Here to Read.
This initiative is considering employee's occupational health and safety particularly in the COVID-19 scenario.
Pilot Project:
EESL's corporate office in Scope Complex, New Delhi has been taken up as a pilot for this initiative to improve IAQ, thermal comfort, and EE in the office's air conditioning system. Notably, this pilot project has shown 80% improvement in Air Quality parameters.
About Market Integration and Transformation Program for Energy Efficiency (MAITREE):
MAITREE is a 5 year long (2017-2021) bilateral program between USAID and the Ministry of Power, Government of India, under the US government's Asia EDGE (Enhancing Development and Growth through Energy) initiative.
Environmental Design Solutions (EDS) of New Delhi is the program implementing partner.
About Energy Efficiency Services Limited (EESL):
Chairman– Rajeev Sharma
Managing Director (MD)– Saurabh Kumar
Headquarter– New Delhi
About New Delhi Municipal Council (NDMC):
Chairperson– Dharmendra
About Ministry of Power
Raj Kumar Singh Constituency- Arrah (Bihar)
Secretary– Sanjiv Nandan Sahai
About United States Agency for International Development (USAID):
Headquarters- Washington, D.C. United States (US)
Acting Administrator- John Barsa
Acting Mission Director to India– Ramona El Hamzaoui
Recent Related News:
On January 3, 2020 the Department of Heavy Industries had sanctioned 2636 EV (Electric Vehicles) charging stations in 62 cities across 24 States/UTs under FAME India (Faster Adoption and Manufacturing of Electric Vehicles in India) scheme phase II to clean the mobility in the Road Transport Sector.
Indian Navy hold PASSEX with US's Nimitz carrier group in Indian Ocean Region
On July 20, 2020, Indian Navy undertook a short joint naval Passage Exercise (PASSEX) with the United States (US) Navy near the Andaman and Nicobar (A&N) islands in the Indian Ocean Region (IOR) to conduct maritime drills, against the backdrop of the India-China border standoff in Ladakh. Both naval forces conducted high-end exercises designed to maximize training and interoperability, including air defence. The passage exercise involved a total of eight Indian and US warships which are as follows:
Indian side: India was represented by Rajput class destroyer INS (Indian Naval Ship) Rana (D52), two Shivalik class indigenously built stealth frigates – INS Sahyadri (F49) and INS Shivalik (F47) and anti submarine corvette of the Kamorta class INS Kamorta (P28).
Notably, all are from the Eastern Naval Command as they are currently carrying out manoeuvres near A&N Islands.
US Side: US was represented by US Navy carrier strike group which was led by USS (United States Ship) Nimitz (CVN 68), a nuclear-powered World's largest aircraft carrier USS Nimitz and consisted of Ticonderoga-class guided missile cruiser USS Princeton (CG 59), Arleigh Burke-class guided missile destroyers USS Sterett (DDG 104) and USS Ralph Johnson (DDG 114).
Rear Admiral Jim Kirk is the commander of the Nimitz carrier strike group which is operated by US 7th Fleet headquarter in Japan, the largest of the US Navy's forward deployed fleets.
Key Points:
-This PASSEX was conducted at a time when the US Nimitz carrier strike group was on its way to be deployed in the Gulf region from the South China Sea which symbolizes the close strategic partnership between India & US.
-The larger exercise i.e. "Malabar" is delayed amid COVID-19 and set to be held by the end of 2020. It is usually held between India, the US and Japan. This year Australia is likely to join the trio.
– Indian Navy has also recently conducted similar joint exercises with Japanese and French Navy.
About United States:
Capital– Washington, D.C.
Currency– United States Dollar
President– Donald John Trump
Recent Relate News:
On June 29, 2020, In order to promote mutual understanding, Indian Navy and Japanese Navy (Japanese Maritime Self-Defence Force) have conducted a day long Naval Exercise PASSEX (Passing Exercise) for tactical and communications training, towards the Malacca Strait in the Indian Ocean Region (IOR). Read India, Japan Hold PASSEX Naval Exercise to Promote Understanding in Indian Ocean.
Union HRD Minister Launched MANODARPAN initiative to provide psychosocial support to students for their Mental Health and Well-being
On July 21, The Union Human Resource Development (HRD) Minister Shri Ramesh Pokhriyal 'Nishank' launched MANODARPAN initiative of HRD Ministry virtually in New Delhi. The initiative provides psycho-social support to students, teachers and parents and addresses their issues related to mental health and emotional wellbeing.
It is a part of the 'Atma Nirbhar Bharat Abhiyan', to strengthen human capital and increase productivity and initiatives in the education sector.
MANODARPAN website: http://manodarpan.mhrd.gov.in/
Components included in MANODARPAN:
Advisory Guidelines for students, teachers and faculties.
Web page on the MHRD website, carries advisory, practical tips, videos, FAQs and an online query system.
National Toll-free Helpline: 8448440632 accessible from 8 AM to 8PM. It is managed by experienced counselors/ Psychologists and other mental health professionals.
Handbook on Psychosocial Support: Enriching Life skills & Wellbeing of Students to be published online. The booklet will cover ways to manage emotional and behavioural concerns during the pandemic and beyond.
About Ministry of Human Resource Development:
Union Minister- Ramesh Pokhriyal 'Nishank'
Minister of State- Sanjay Dhotre
Consumer Protection Act, 2019 comes into force
The Consumer Protection Act (CPA), 2019, which has replaced old Consumer Protection Act 1986 has came into force w.e.f. July 20, 2020 aiming to enforce and protect the rights of consumers, and provide an effective mechanism to address consumer grievances. The act was briefed by Union Minister for Consumer Affairs, Food & Public Distribution Ram Vilas Paswan through video conference with media.
Notably, the rules for prevention of unfair trade practice by e-commerce platforms will also be covered under this Act.
The rules for this new act will be finalized after the meeting of former Secretaries of the Consumer Affairs Department and Members of Parliament which will be held this month.
Punishment for manufacture or sale of products containing adulterant / spurious goods
A product manufacturer and seller will be liable to provide compensation for injury or damage caused by a defective product or service.
A product manufacturer and seller will be penalized with up to 6 months in jail or a fine of up to Rs 1 lakh if the consumers do not suffer any injuries.
In cases where the consumer is injured, the fine to the manufacturer, seller or distributor could go up to Rs 5 lakh and up to seven years in jail.
In case of death of the consumer, the culprit will have to pay a minimum fine of Rs 10 lakh and spend seven years in jail, which can be extended to life imprisonment.
Establishment of Central Consumer Protection Authority (CCPA)
The Act proposes the establishment of a Central Consumer Protection Authority (CCPA) to promote, protect and enforce the rights of consumers, and make interventions in situations of unfair trade practices.
CCPA will be empowered to conduct investigations into violations of consumer rights and institute complaints / prosecution, order recall of unsafe goods and services, order discontinuance of unfair trade practices and misleading advertisements, impose penalties on manufacturers/endorsers/publishers of misleading advertisements
Rules for e-commerce
Every e-commerce entity is required to provide information relating to return, refund, exchange, warranty and guarantee, delivery and shipment, modes of payment, grievance redressal mechanism, payment methods, security of payment methods, charge-back options, etc. including country of origin which are necessary for enabling the consumer to make an informed decision at the pre-purchase stage on its platform.
E-commerce platforms have to acknowledge the receipt of any consumer complaint within 48 hours and redress the complaint within one month from the date of receipt under this Act.
Simplified dispute resolution mechanism
The Act provides for a simplified dispute resolution mechanism, with a provision for mediation and e-filing of cases. The consumers are provided with a three-tier consumer dispute redressal machinery at the National (NCDRC), State (State Commissions) and District levels ( District Fora)
It also enables a consumer to file complaints electronically and file complaints in consumer Commissions that have jurisdiction over the place of his residence, videoconferencing for hearing and deemed admissibility of complaints if the question of admissibility is not decided within the specified period of 21 days.
There will be no fee for filing cases upto Rs 5 lakh as per Consumer Disputes Redressal Commission Rules.
There is provision to credit the amount due to unidentifiable consumers to Consumer Welfare Fund (CWF).
Background:
The Consumer Protection Bill, 2019 was introduced in the Upper House of Parliament by the Minister of Consumer Affairs, Food and Public Distribution, Ram Vilas Paswan, on July 8, 2019. It was passed by the Lok Sabha on July 30, 2019 and Rajya Sabha on August 6, 2019. The Bill was then signed into law by President Ram Nath Kovind on August 9, 2019
Ministry of Youth Affairs and Sports Partners with UNICEF's YuWaah to Mobilise 1 Crore Youth Volunteers to Achieve Goals of Atmanirbhar Bharat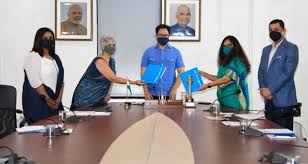 On 20th July 2020, The Ministry of Youth Affairs and Sports(MYAS) signed the statement of intent with United Nations Children's Fund(UNICEF)'s multi stakeholder platform – YuWaah to mobilise 1 crore youth volunteers in India to achieve the goals of Atmanirbhar Bharat and to promote the volunteerism among the youth in India.
Usha Sharma, Secretary, Youth Affairs and Dr.Yasmin Ali Haque, UNICEF Representative in India launched the partnership in the presence of Kiren Rijiju, Minister of State (Independent Charge) of Youth Affairs and Sports.
Features of the Partnership:
i.This will provide support to the youth in the transition from education and learning to productive work and skills.
ii.This partnership aimed to work with the youth of India to create and implement solutions to deal with education, skilling and challenges of unemployment.
iii.The partnership will provide career guidance to the youths, supporting direct dialogue and feedback mechanisms between young people and the stakeholders of the policy.
iv.This builds the capacity of the NSS (National Service Scheme) and NYKS (Nehru Yuva Kendra Sangathan) cadre and volunteers on sustainable development goals.
v.This also includes the collaboration on supporting them with entrepreneurship, upskilling young people, creating linkages with socio-economic opportunities and promoting changemaking and civic participation of youths.
About Ministry of Youth Affairs and Sports(MYAS):
Minister of State (Independent Charge)– Kiren Rijiju
About United Nations Children's Fund(UNICEF):
Executive Director– Henrietta Holsman Fore
Headquarters– New York, United States
UNICEF Representative in India– Dr. Yasmin Ali Haque
Recent Related News:
i.Ministry of Sports Identified 8 State-Owned Sports Facilities to Upgrade into Khelo India State Centres of Excellence.
ii.Kiren Rijiju, Minister of State (Independent Charge) of Youth Affairs and Sports(MYAS) inaugurated the 1st Khelo India Winter Games in Leh, Ladakh.
CBDT, MoMSME Signs Formal MoU for Sharing of Data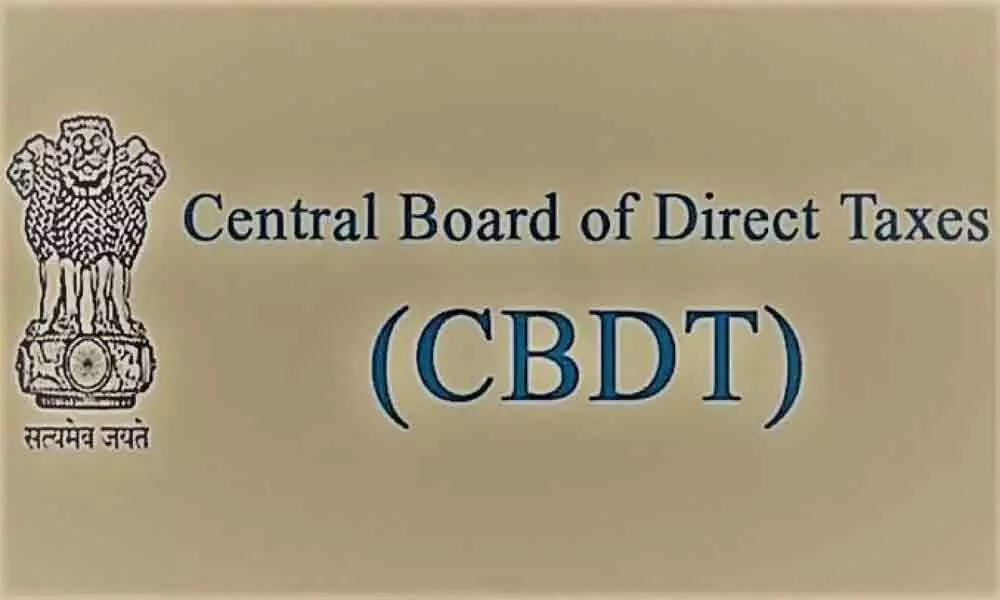 On 20th July 2020, the Central Board of Direct Taxes(CBDT) and the Ministry of Micro, Small and Medium Enterprises(MoMSME) signed the formal memorandum of understanding(MoU) for sharing of data related to income tax returns by the CBDT to the Ministry of MSME.
Anu J Singh, the principal director General of Income tax (systems) and Devendra Kumar Singh, Additional Secretary and Development Commissioner of MSME Ministry signed the MoU.
Note:
The MoU came into force on 20th July 2020, marking the era of cooperation and synergy between CBDT and MoMSME.
Features of MoU:
i.The MoU enables a seamless sharing of information related to the Income Tax Return (ITR) by the Income Tax Department to the Ministry.
ii.The shared data will support the Ministry to check and classify the enterprises in the category of micro, small and medium enterprises as per the criteria specified by the Ministry of MSME in S.O. 2119(E) dated 26th June 2020.
iii.To enable the data exchange both, CBDT and MoMSME will appoint nodal officers and alternate nodal officers.
iv.This data exchange enables the ministry to obtain the required information related to the investment and turnover of the entity for declaring the enterprise as a MSME directly from the IT Department.
Key Points:
i.The CBDT has directed the Principal Director General of Income tax systems to share the information with the MoMSME on the order dated 14th July 2020.
ii.Section 138 of Income Tax Act empowers the income tax authorities to share the information of the taxpayers with other government agencies
iii.With the consultation from the concern ministry the timeline for providing the information will be decided by the Principal Director General of Income tax systems.
Revision of MSME definition in Atma Nirbhar Bharat:
| Enterprise | Investment in plant and machinery | Turnover |
| --- | --- | --- |
| Micro | Does not exceed Rs.1 crore | Does not exceed Rs.5 crore |
| Small | Does not exceed Rs.10 crore | Not over Rs.50 crore |
| Medium | Should not exceed Rs.50 crore | Below Rs.250 crore |
Recent Related News:
i.MSMEs Launches Funding Scheme "Distressed Assets Fund–Sub-ordinate Debt for MSMEs" to Help the Distressed MSME Sector.
ii.MSME implemented a new scheme "Scheme of Fund for Regeneration of Traditional Industries" (SFURTI) to set up traditional industries clusters (Khadi, Coir & Village industries clusters).
About Ministry of Micro, Small and Medium Enterprises(MoMSME):
Union Minister– Nitin Jairam Gadkari
Minister of State– Pratap Chandra Sarangi
About Central Board of Direct Taxes(CBDT):
Chairperson– Pramod Chandra Mody
Headquarters– New Delhi
Ministry of Defence signed with BEML to procure Mine Plough for Battle Tank T-90
On 20th July 2020, To boost Make in India Initiative of the Indian government, the Defence Acquisition Council(DAC) chaired by Rajnath Singh, Union Minister of Defence signed the contract worth Rs.557 crores with Bharat Earth Movers Limited (BEML) for the procurement of 1,512 mine plough(MP) for the battle tank T-90 S/SK of Indian Army.
About the Contract:
i.The contract includes Buy and make (Indian) categorisation with a minimum of 50% of the indegenous content in the make portion of the contract.
ii.To increase the capabilities of the Indian army, induction of the 1512 mine ploughs is planned to be completed by 2027.
Mine Plough(MP):
The mine plough is a device fitted with the tanks that helps to clear a lane through the minefields for armoured fighting vehicles and reduces the risk factors to the men and machines.
Key Points:
i.The procured mine ploughs will be fitted to the T-90 Tanks, the main battle tanks of Indian Armoured Corps to facilitate the mobility of the individual tanks in the negotiating minefields
ii.The mine ploughs supports in reducing the mine casualties and extending the reach of the armoured formation to into the enemy territory.
About Bharat Earth Movers Limited (BEML):
Chairman & Managing Director– DR. D. K. Hota
Head Office– Bengaluru, Karnataka
About Ministry of Defence:
Union Minister– Rajnath Singh
Minister of State– Shripad Yesso Naik
Recent Related News:
i.Larsen & Toubro gets big contract from Indian Army to install state-of-the-art IT enabled network.
ii.Ministry of Defence places orders with Ordnance Factory Board (OFB) to supply 156 upgraded tanks worth of Rs 1,094 crore for Army.
Ministry of Civil Aviation set up Investment Clearance Cell for Assistance and Clearance of Proposals
On 18th July 2020, The Ministry of Civil Aviation(MoCA) has set up the Investment Clearance Cell(ICC), a single window clearance mechanism for assistance and clearance of investment proposals in the domestic aviation industry.
Nirmala Sitharaman, Finance Minister announced the setting up of ICC in the 2020-2021 Union Budget in February 2020.
Investment Clearance Cell(ICC):
i.The Investment Clearance Cell consists of 10 members headed by Amber Dubey, joint secretary, Ministry of Civil Aviation.
ii.The ICC will act as a single window system for attracting investments
iii.The ICC's terms of reference include, accelerating investments, to bring projects that require special incentives, policy interventions, expeditious clearances, and systemic reforms to the Empowered Group of Secretaries(EGoS), among others.
iv.ICC will identify the policy and regulate issues regarding the investment and attract potential investors to get the proposals for the EGoS considerations.
Members of ICC:
Five members from the Ministry of civil aviation,
one from each Airport Authority of India(AAI) and its Cargo and Logistics business subsidiary, AIACLS.
One from the Directorate General of Civil Aviation
One to be co-opted by the Chairman as per the requirements.
About Ministry of Civil Aviation:
Minister of State (Independent Charge)– Hardeep Singh Puri
Recent Related News:
i.The Ministry of Civil Aviation(MoCA) and Directorate General of Civil Aviation(DGCA) launched Government Authorisation for Relief Using Drones(GARUD) to fast-track approval to COVID-19 related drone operations.
ii.As a part of curbing the adverse impact of COVID 19 MoCA launched Lifeline Udan flights, which transported 37.63 tonnes of medical cargo across India in 6 days.
Prakash Javadekar: Government approved the Zonal Master Plan of Bhagirathi Eco-Sensitive Zone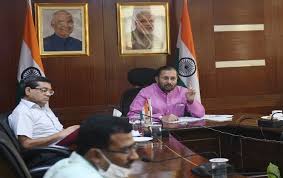 On 17th July 2020, in the review meeting of "Char Dham Road Project" over a virtual platform, Prakash Javadekar, the Union Minister of Environment, Forest and Climate Change(MoEF&CC) informed the approval of the Zonal Master Plan (ZMP) of Bhagirathi Eco-Sensitive Zone by the Ministry Environment, Forest and Climate Change(MoEF&CC) on 16th July 2020.
The review meeting of Char Dham project was chaired by Prakash Javadekar, the Union Minister of Environment, Forest and Climate Change and Nitin Gadkari, Union Minister of MSME.
Key People:
Trivendra Singh Rawat, Chief minister of Uttarakhand, V K Singh, Union Minister of State for Road Transport & Highways(MoRTH), State Ministers of Environment & Forest, PWD, and secretaries of MoRTH and other senior officers of the other ministries attended the virtual meeting.
Bhagirathi Eco-Sensitive Zone:
i.On 18th December 2012, The Ministry of Ministry Environment, Forest and Climate Change issued the notification of Bhagirathi Eco-Sensitive Zone of area covering 4179.59 square kilometers from Gaumukh to Uttarakashi.
ii.The notification was issued keeping in view of the requirements of the local people, ensuring their livelihood security without affecting their rights and privileges.
iii.In consultation with the Ministry of Road, Transport and Highways, Government of Uttarakhand and Indian Road Congress the notification was amended on 16th April 2018.
Note:
The notification mandated the Uttarakhand Government to prepare the ZMP, implemented under the Monitoring committee's supervision.
Zonal Master Plan:
i.The Zonal Master Plan was prepared by the State government of Uttarakhand and appraised by the Ministry of Jal Shakti.
ii.The Zonal Master Plan was made based on the watershed approach and the governance in the forest and wildlife area, watershed management, irrigation, energy, tourism, public health and sanitation and road infrastructure.
The Benefits of the ZMP approval:
i.The approval of ZMP will boost the conservation and ecology of the area and also to undertake the development activities that are permitted under the ZMP.
ii.The approval will boost the execution of the Char Dham Project – to provide connectivity to Gangotri, Yamunotri, Badrinath and Kedarnath.
About Ministry Environment, Forest and Climate Change(MoEF&CC):
Union Minister– Prakash Javadekar
Minister of State– Babul Supriyo
Recent Related News:
i.Chardham Project: BRO constructs 440-meter long tunnel below Chamba town in Uttarakhand.
ii.Uttarakhand becomes the 1st state to release report on conservation of endemic, threatened floras.
Rajya Sabha Launches Employees Welfare Scheme in Arun Jaitley's Name: "Arun Jaitley Financial Assistance for Group C Employees"
The Rajya Sabha Secretariat launched "Arun Jaitley Financial Assistance for Group C Employees", an Employees Welfare Scheme in the name of former Union Minister of Finance, Arun Jaitley funded by his pension to his family. The scheme was formulated and approved based on the decision of Sangeeta Jaitley, wife of Arun Jaitley.
Arun Jaitley Financial Assistance for Group C Employees:
i.After the demise of Former Finance minister Arun Jaitley on 24th August 2019, Sangeeta Jaitley, submitted a request to the chairman of rajya sabha, M Venkaiah Naidu, to utilise the family pension (Rs 3 lakhs at present) entitled to her for the benefit of Group C employees of the Rajya Sabha Secretariat with low salaries.
ii.The Rajya Sabha Secretary General, Desh Deepak Verma approved the scheme formulated by the Rajya Sabha Secretariat and the scheme will be put to effect from 2020.
Features of the Scheme:
i.The wards of the Group C employees will be awarded 3 scholarships for higher technical or professional education in engineering, medicine and MCA/MBA/LLB.
ii.Financial support in case of death and medical emergencies will be provided to the Group C employees.
About Rajya Sabha:
Chairman– M. Venkaiah Naidu
Secretary General– Desh Deepak Verma
Recent Related News:
i.PM Modi launches e-Gram Swaraj portal & Swamitva Scheme on Panchayati raj day for accelerating the pace of development in India's villages.
ii.Jharkhand is set to launch a 100-day employment scheme "Mukhyamantri SHRAMIK (Shahri Rozgar Manjuri for Kamgar) Yojna" to enhance the livelihood and security of urban poor.
CBDT signs MoU with CBIC for smooth bilateral data exchange
On July 21, Two tax policy bodies under the Finance Ministry: The Central Board of Direct Taxes (CBDT) and the Central Board of Indirect Taxes and Customs (CBIC), signed A Memorandum of Understanding (MoU) for a smoother data exchange between the two organisations. The MoU comes into force from the date of signing.
The MoU was signed by:
CBDT- Shri Pramod Chandra Mody, Chairman, CBDT
CBIC- Shri M. Ajit Kumar, Chairman, CBIC
In the presence of senior officers from CBDT and CBIC.
Highlights of the MoU:
It facilitates data sharing between both the organisations on automatic and regular basis.
A Data Exchange Steering Group has been constituted in this regard, to review the data exchange status and also to improve the effectiveness of the data sharing mechanism periodically.
It marks the beginning of a new era of cooperation and synergy between both the organisations.
Note: This MoU supersedes the MoU signed between CBDT and CBEC in the year 2015.
About Finance Ministry:
Union Minister- Nirmala Sitharaman
Minister of State- Shri Anurag Singh Thakur
About Central Board of Direct Taxes (CBDT):
Headquarters- New Delhi
Chairperson- Pramod Chandra Mody
About Central Board of Indirect Taxes and Customs (CBIC):
Headquarter- New Delhi
Chairman- M. Ajit Kumar
Harsh Vardhan Launched PNB's Nationwide CSR Campaign to Fight COVID-19 Pandemic
On July 20, 2020 Union Minister of Health and Family Welfare, Harsh Vardhan launched Punjab National Bank(PNB)'s nationwide Corporate Social Responsibility(CSR) campaign to prevent the spread of COVID-19 by distributing face masks and sanitizers.
The bank will be providing COVID-19 related prevention materials to 662 districts throughout the country.
Key People
S.S. Mallikarjuna Rao, Managing Director(MD) and Chief Executive Officer(CEO) and other senior officials of PNB were also present. In addition to them, PNB's 22 zonal offices across the nation also participated through video conferencing.
About Ministry of Health and Family Welfare:
Minister of State– Ashwini Kumar Choubey
About PNB:
Headquarters– New delhi, India
Recent Related News:
i.Indian Farmers Fertiliser Cooperative (IFFCO) organized a social awareness campaign,'Break the CORONA Chain' on Ground zero in different states across
ii.Surakshit Dada-Dadi & Nana-Nani Abhiyan campaign launched virtually by NITI Aayog to protect senior citizens during COVID-19.
Ramesh Babu Boddu Appointed as MD and CEO of Karur Vysya Bank
On July 21, 2020 Karur Vysya Bank (KVB)'s Board of Directors has co-opted Ramesh Babu Boddu as an Additional Director and appointed him as the Managing Director(MD) & Chief Executive Officer(CEO) for three years tenure. He replaces P R Seshadri, who resigned in January 2020 citing personal reasons.
The tenure is effective from the date of taking charge, on the terms and conditions approved by the Reserve Bank of India(RBI) under Section 35B of the Banking Regulation Act, 1949.
About Ramesh Babu Boddu
Career in SBI
i.Prior to this appointment he was serving as a Deputy Managing Director(DMD) in State Bank of India(SBI). He retired from the post in April 2020. He also worked as Chief Operating Officer of the bank.
ii.Earlier to his appointment as DMD he served as Chief General Manager in SBI.
About KVB:
Headquarters– Karur, Tamil Nadu
Non-Executive Independent (Part-time) Chairman– N. S. Srinath
Recent Related News:
i.Arun Singhal appointed as CEO of Food Safety and Standards Authority of India (FSSAI).
ii.Govinda Rajulu Chintala appointed as NABARD chairman, Shaji KV and PVS Suryakumar appointed as Deputy Managing Directors (DMD) of NABARD.
South Korea Launched 1st Military communications Satellite, ANASIS-II by Falcon 9 Rocket
South Korea launched its first military communications satellite, Army/Navy/Air Force Satellite Information System 2(ANASIS-II). The satellite was deployed into a geostationary transfer orbit (GTO) by a Falcon 9 rocket developed by US space firm SpaceX. It was lifted off from the Cape Canaveral Air Force Station in the US state of Florida.
With this launch South Korea has become the 10th country to own a military-only communications satellite, which will provide permanent and secured military communications.
ANASIS-II is SpaceX's 1st geostationary transfer orbit (GTO) mission of 2020.
About ANASIS-II
Key Facts
ANASIS-II was previously named as KMitSatCom-1. It replaces the Koreasat-5/ANASIS-I satellite, a combined civilian and military communications satellite launched in 2006.
Construction
i.As part of a package for Lockheed Martin's F-35A combat aircraft, South Korea's Defense Acquisition Program Administration(DAPA) contracted with Lockheed Martin for the satellite.
ii.Lockheed Martin then subcontracted the construction of the satellite to Airbus Defence and Space.
iii.Airbus Defence and Space manufactured the satellite in France as part of an offset obligation related to a USD 7 billion sale of U.S. F-35 fighter jets to South Korea in 2014.
iv.The spacecraft of the satellite is based on Airbus's Eurostar E3000 satellite bus. Over 80 of which have been ordered for various communications missions.
Note– The satellite is expected to reach its orbit of 36,000 kilometres in 2 weeks. The South Korea's military will take over the system in October after testing.
About South Korea:
Capital– Seoul
Currency– South Korean Won
Recent Related News:
i.China launched the last satellite for its BeiDou Navigation Satellite System (BDS). A Long March 3B rocket launched the final BDS into orbit from the satellite launch center.
ii.Russia to launch its 1st satellite 'Arktika-M' by December 9, 2020 to monitor Arctic climate & environment.
A Team of Researchers from Singapore Discovered a New Species, 'Bathynomus raksasa' in Indian Ocean
A team of researchers from Singapore confirmed the discovery of a new species called 'Bathynomus raksasa'(Described as "cockroach of the sea"). The scientists reported their findings in the biodiversity research journal 'ZooKeys'. The researchers found the new species in 2018 during a deep-sea survey off of the coast of Banten, Western Java, Indonesia(Indian Ocean).
'Bathynomus Raksasa' is the second-largest isopod species known to researchers to date and is the sixth "supergiant" species from the Indo-West Pacific.
The largest isopod is 'Bathynomus Giganteus', which is commonly found in the deep waters of the western Atlantic Ocean.
Journal– The authors of the paper are: Conni M Sidabalok, Helen P S Wong, and Peter K L Ng.
About Bathynomus raksasa
i.The Bathynomus raksasa is a giant isopod in the genus Bathynomus.
ii.The giant isopods are related to crabs, lobsters, and shrimps (which belong to the order of decapods), and are found in the cold depths of the Pacific, Atlantic, and Indian Oceans.
Key facts of the species
i.It has 14 legs but uses these only to crawl along the bed of oceans in search of food. It usually d feeds on remains of other dead marine animals.
ii.It has an appearance of Darth Vader( a fictional character in the Star Wars) due to its shape of the cockroach's head and compound eyes.
iii.It measures around 50 centimetres (1.6 feet) in length, which is big for isopods, which normally do not grow beyond 33 cm (just over a foot) due to their low level of predation and cold conditions, as compared to other isopods.
iv.Isopods that reach 50 cm are referred to as supergiants. Like cockroaches, these giant isopods can also survive without food for days.
Researchers Team
i.The research team is a group of 31-member, comprising researchers and support staff. The team was led by Peter Ng of the Lee Kong Chian Natural History Museum of the National University of Singapore (NUS).
ii.The project was conducted jointly by a NUS and Research Center for Oceanography (RCO) of the Indonesian Institute of Sciences (LIPI).
Note– In addition to this new species researchers also discovered 12 other new species, which are unrecorded during the sea exploration which include, crabs, jellyfish, fish, molluscs, prawns, sponges, starfish, urchins, and worms.
About Singapore
Currency– Singapore Dollar(SGD)
President– Halimah Yacob
Recent Related News:
i.New fish species 'Schizothorax sikusirumensis' discovered in Arunachal Pradesh.
ii.Indian Scientists discover 3 new species of fishes namely, Dawkinsia apsara, Dawkinsia austellus, Dawkinsia crassa under genus 'Dawkinsia' in western ghats.
ICC postpones T20 World Cup due to COVID-19
The International Cricket Council (ICC) confirmed that the Men's T20 World cup, 2020 scheduled to be played in Australia in October – November, has been postponed to 2022 due to the COVID-19 pandemic.
Windows for the forthcoming three ICC Men's T20 World Cup has been rescheduled.
i.ICC T20 World Cup 2021 is rescheduled on October – November 2021 with final on 14 November 2021.
ii.The ICC T20 World cup 2022 is rescheduled in October – November 2022 with the final on 13 November 2022
iii.The ICC World cup (50 over) is 2023 rescheduled in October – November 2023 with the final on 26 November 2023 in India.
Also, the ICC Women's Cricket World Cup 2021 will be held in February of 2021 at New Zealand.
ICC ODI World Cup in India Shifted to October-November 2023
Following the ICC Men's World cup reschedule, the finale of 2023 ODI (One Day International), to be held in India for the first time is rescheduled from February-March to October-November, 2023. Specifically, it will start on November 26.
About ICC
CEO (Chief Executive Officer) – Mr. Manu Sawhney, 1 April 2019 (Succeeding -David Richardson, June 2012)
Chairman – Mr. Imran Khwaja
Motto – "Cricket for Good"
Headquarters – Dubai, United Arab Emirates
About T20
Twenty 20 (T20) is a cricket match which has a maximum of 20 overs.
Administrator: ICC
Madhya Pradesh Governor Lalji Tandon dies at 85
On July 21, 2020, Madhya Pradesh (MP) Governor Shri Lal ji Tandon, who was admitted in Medanta hospital, in Uttar Pradesh, Lucknow, had passed away at the age of 85. He was diagnosed to have chronic liver disease and breathing problems and put on severe medical ailment. He was born on 12, April 1935, in Lucknow, Uttar Pradesh.
Mr. Ashutash Tandan, son of Mr. Lalji Tandon and the Minister of Urban Development, Uttar Pradesh, announced his death.
Note – On June 28, 2020, Uttar Pradesh Governor, Smt. Anandiben Patel was given additional charges of Madhya Pradesh in the absence of Shri. Lal ji Tandon.
About Lal Ji Tandon:
i.He served as the 28th Governor of Bihar between 23rd August 2018 to 28th July 2019.
ii.He took charge as the 22nd Governor of Madhya Pradesh on July 20, 2019.
iii.He was elected to the 15th Lok Sabha from the Lucknow constituency in May, 2009
iv.He remained the Leader of the Opposition Party from 2003 to 2007.
v.Served as MLA (Member of Legislative council) from 1996 to 2009.
vi.Served as a member of Uttar Pradesh Vidhan Parishad from 1990 to 1996.
May 7 2020: Vesak Day
The Vesak, also known as Buddha Jayanti, Buddha Purnima and Buddha Day 2020 was observed on May 7 by International Buddhist Confederation (IBC). The day was recognised by the United Nations and celebrated since 2000.The Day of Vesak (1st full moon day in the month of May) commemorates Buddha's birth, enlightenment, and death.
June 17 2020: World Crocodile Day
World crocodile day or World croc day is observed annually on 17th June to create awareness about the endangered crocodiles and alligators specious around the world. The day was first observed in 2017 by the Crocodile Research Coalition (CRC) & The Belize Zoo.
June 5 2020: World day against speciesism
On June 5, People for the Ethical Treatment of Animals (PETA), Farm Animal Rights Movement (FARM), and other animal rights groups observe, The World day against speciesism every year to enlighten knowledge about speciesism among people.
Note: The word "speciesism" refers to the assignment of different rights, values, or special consideration to individuals solely on the basis of their species.
2020: International Year of Plant Health
According to Food and Agriculture Organisation (FAO) data, annually there is a loss of food crops upto 40% due to plant pest and diseases which leaves millions of people without enough food & affects the agricultural sector severely, In order to address the issue the United Nations (UN) has declared the year 2020 as the International Year of Plant Health (IYPH) to raise the global awareness on how, protecting the plant health can help to end hunger, reduce poverty, protect the environment, and boost economic development.
Finland Government has proposed the UN to dedicate the year 2020 as IYPH. FAO and its International Plant Protection Convention (IPPC) are the Implementing agencies to promote plant health.
2021: International Year for the Elimination of Child Labour
The United Nations General Assembly has declared the year 2021 as the International Year for the Elimination of Child Labour to eradicate forced labour and child labour across the world. The International Labour Organisation (ILO) will be the Nodal agency for the implementation of activities.
The Republic of Argentina has proposed the Idea of International Year for the Elimination of Child Labour.
Puducherry Chief Minister V Narayanasamy Presented Rs 9000 Crore Tax Free Budget for FY 20-21
Puducherry Chief Minister V Narayanasamy, who also holds the finance portfolio presented Rs 9000 crore tax free budget for the financial year 2020-2021 in the assembly. The budget is Rs 575 crore more than the previous year's outlay of Rs 8,425 crore and Rs 1073 crore more than the revised budget outlay of Rs 7927 crore in 2019-2020.
Note– The budget was presented amid objections from Lt Governor Kiran Bedi and without her customary address.
Highlights of the budget:
i.Resources of the budget
Rs 5257 crore (59%) of the budget is from the state's own resources.
Rs 2023 crore (22%) of the budget from central assistance and centrally sponsored schemes
Rs 1710 crore (19%) of the budget will be from open market borrowings and negotiated loans from central financial institutions (National Bank for Agriculture and Rural Development- NABARD, Housing and Urban Development Corporation Ltd (HUDCO) and others).
ii.Major Expenses
The major expenditure will be the following:
Rs 1966 crores for salaries(21.84%),Rs 1177 crores for pension (13.07%), Rs 1625 crores for repayment of loans and interest (18.06%) and Rs 1525 crores for power purchase (16.94%).
iii.Old age pension scheme– Rs 896 crores has been earmarked for the old age pension scheme.
iv.Grants– Rs 864 crores earmarked for grants to educational institutions, public sector undertakings and cooperative institutions.
v.Bank Loans– Bank loans of Rs 87 crore will be arranged for students to pursue their education.
vi.Free breakfast scheme
The free breakfast scheme which is now implemented in Puducherry schools will be named after former Tamil Nadu Chief Minister late M Karunanidhi. Nutritious food will be included in it, presently only milk is supplied to students.
vii.To implement infrastructure development scheme
The government will implement a massive infrastructure development scheme with a loan of Rs 746.53 crore from JICA (a Japanese International Cooperative Agency) to meet the UT's power requirements.
About Puducherry
Capital– Pondicherry
Recent Related News:
i.Gujarat Deputy Chief Minister and Finance Minister Nitin Patel presented a Rs 2,17,287 crore budget for the financial year 2020-21.
ii.Andhra Pradesh becomes the 1st Indian State to present its Budget amid COVID-19. The budget of Rs 2.24 lakh crore for the FY20-21 was presented.
Rajasthan Cabinet Approved 'One-Stop Shop' Scheme to Fast-Track Investments
Rajasthan Cabinet has approved 'One-Stop Shop' Scheme– OSS(earlier known as single window clearance system) to fast track investment and capacity expansion proposals by facilitating time-bound approvals and clearances. This will help revive industries in the midst of the COVID-19 pandemic.
As per the scheme, entrepreneurs who invest above Rs 10 crore will be able to get 98 types of clearance under one roof at OSS under the Bureau of Investment Promotion(BIP) of the State Industries Department.
Background
Recently The State Cabinet has approved amendments in the 'The Rajasthan Enterprises Single Window Enabling and Clearance Act, 2011' and provided for the constitution of a Board of Investment under the chairmanship of the Chief Minister Ashok Gehlot for the purpose
Departments Deputed to One-Stop Shop
Officers from 14 major departments, including industries, energy, labour, urban development, local self-government, State Pollution Control Board, consumer affairs, tourism, revenue, public works, health and Rajasthan State Industries Development & Investment Corporation, will be deputed to the one-stop shop.
Key facts of the scheme
Avoidance of delay in clearances-As the investment related issues in regard to multiple departments are received and addressed at one location, the unnecessary delay in clearances will be avoided
Online Application Process– To make the process even easier for the aspiring investor, the application process will also be available online.
Motivate investors– The scheme will motivate investors to come to the State.
Various pro-Industry measures taken
The establishment of OSS is in line with various pro- industry measures taken by the government like: Rajasthan Industrial Development Policy (2019), Rajasthan Investment Promotion Scheme (2019) and MSME (Facilitation of Establishment and Operation) Act, 2019.
About Rajasthan:
Capital– Jaipur
Governor– Kalraj Mishra
Recent Related News:
i.Rajasthan Chief Minister Ashok Gehlot launched the Online Shramik Employment Exchange, 'Raj Kaushal Portal' through video conference.
ii.Rajasthan signed a tripartite agreement with POWERGRID & EdCIL to Setup Smart Classrooms in 100 Schools with a cost of Rs 1.85 crore.
Haryana Cabinet approved 'Samadhan se Vikas' to Recover External Development Charges dues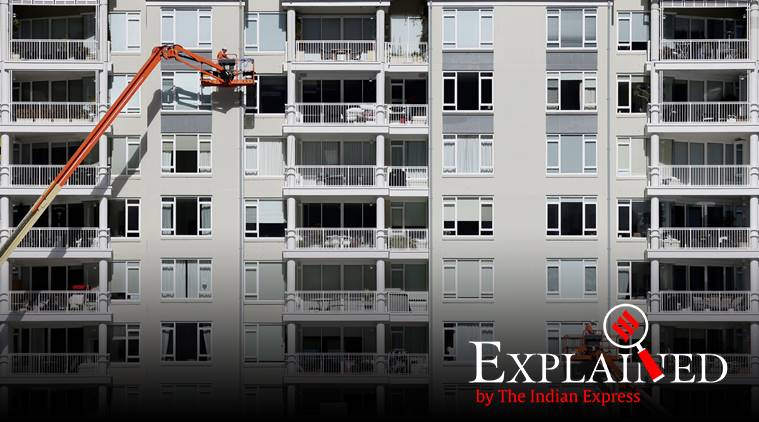 The Haryana Cabinet gave approval to the 'Samadhan se Vikas', a one-time settlement scheme for the recovery of long-pending dues on account of External Development Charges (EDC). It is modeled on the central scheme 'Vivad se Vishwas-2020'.
The scheme is applicable in respect of the full amount outstanding on account of the EDC and on interest and penalty interest.
Note– Many colonisers and builders, mostly in Gurgaon and Faridabad failed to pay the state government over Rs 10,000 crore as EDC.
Key Info
If Deposited 100% of o/s principal amount; 75% interest and penal interest waived
If a coloniser deposits 100% of the outstanding(o/s) principal amount against EDC and 25% of interest and penal interest within six months from the date of notification of the scheme,the balance 75% of the accumulated interest and penal interest will be waived.
If Deposited at least 50% of o/s principal amount; 50% of interest and penal interest waived
if a coloniser deposited at least 50 % of the outstanding principal amount against EDC and 50% of interest and penal interest within six months, the balance 50% of interest and penal interest will be waived
Remaning 50% principal amount will be recovered
The remaining 50% of the outstanding principal amount will be recoverable in four 6-monthly installments. The amount will be recovered with an interest of 8 % per annum on delay of the payment and 2 per cent per annum on default of the payment
Deposit
The first 6 month for the deposit of first instalment will begin from the date of deposit of 50% principal plus 50% interest and penal interest component.
Original EDC will come into effect
i.If the coloniser does not clear all EDC dues within the prescribed 2 years, the waiver of the balance 50% of the accumulated interest and penal interest will be cancelled and the original EDC schedule will come into effect.
ii.If any amount of the 50% outstanding principal amount with interest is not deposited within the prescribed period, the coloniser will lose all benefits under this policy and the original EDC schedule will come into effect.
Few Other Cabinet Approvals
i.Revision of rates of various fees and charges for grant of licence and change of land use (CLU) permissions in Panchkula.
ii.Establish Baba Banda Singh Bahadur, Lohgarh Foundation (Trust), to promote research, archaeological discoveries and development of museums, memorials and literature
iii.Introduction of the Industrial Disputes (Haryana Amendment) Ordinance 2020
About Haryana:
Capital– Chandigarh
Governor– Satyadeo Narain Arya
Chief Minister– Manohar Lal Khattar
Recent Related News:
i.Andhra Pradesh CM YS Jagan Mohan Reddy launches 'Jagananna Chedodu' scheme to provide financial assistance to tailors, barbers and dhobis(washermen).
ii.Uttar Pradesh Govt Decides to Adopt Flatted Factory Model to ensure the availability of industrial land which means that non-polluting industries can operate in Multistoried buildings.