MoHUA Signs MoU to Engage SIDBI as Implementation Agency for PM SVANidhi
Ministry of Housing & Urban Affairs (MoHUA) has inked Memorandum of Understanding (MoU) with Small Industries Development Bank of India (SIDBI) to make latter as the implementation Agency for Prime Minister Street Vendor's AtmaNirbhar Nidhi (PM SVANidhi) – a Special Micro-Credit Facility for Street Vendors.
The MoU was signed by Sanjay Kumar, Joint Secretary on behalf of Ministry of Housing and Urban Affairs (MoHUA) and Shri V. Satya Venkata Rao, Deputy Managing Director, SIDBI, in the presence of Hardeep Singh Puri, Minister of State (Independent Charge) MoHUA during a meet in New Delhi.
Terms of MoU:
-SIDBI will implement the PM SVANidhi Scheme under the guidance of MoHUA.
-It will manage the credit guarantee to the lending institutions through Credit Guarantee Fund Trust for Micro and Small Enterprises (CGTMSE).
-It will develop and maintain a customized and integrated IT Platform providing end-to-end solutions through a Portal and a Mobile App, to ensure engagement and information flow between Urban Local Bodies (ULBs), Lending Institutions, Digital Payment Aggregators and other stakeholders.
-It will leverage the network of lending Institutions like Scheduled Commercials Banks (SCBs), Non-Bank Finance Companies (NBFCs), Micro Finance Institutions (MFIs), Co-operative Banks, Small Finance Banks (SFBs), Regional Rural Banks (RRBs), etc. for the Scheme implementation.
-SIDBI will also provide a Project Management Unit (PMU), comprising of domain experts in training/ capacity building, project and platform management, Information Education and Communication (IEC), banking, NBFC and MFI sectors etc., for the period of PM SVANidhi i.e. upto March 2022.
About PM SVANidhi:
It was launched by the MoHUA, on June 01, 2020 for providing affordable Working Capital loan to 50 lakh street vendors to resume their livelihoods that have been adversely affected due to Covid-19 lockdown. Under the Scheme, the vendors can avail a working capital loan of up to Rs. 10,000, which is repayable in monthly instalments in the tenure of one year.
On timely/ early repayment of the loan, an interest subsidy @ 7% per annum will be credited to the bank accounts of beneficiaries through Direct Benefit Transfer on quarterly basis. There will be no penalty on early repayment of loan.
The scheme promotes digital transactions through cash back incentives up to an amount of Rs. 100 per month.
In the first phase, 108 cities have been selected, in consultation with States/Uts, for saturation by September 2020. Disbursement of loan is planned to commence in July, 2020.
About SIDBI:
Headquarter– Lucknow, Uttar Pradesh (UP)
Chairman & Managing Director (CMD)– Mohammad Mustafa
Odisha's Raja Parba – Celebration of Menstruation and Womanhood
Raja Praba of Odisha is a three-day festival during the mid-June (preferably starts from 14th June and ends on 16th June) marking the beginning of monsoon. On this day people celebrate menstruation and womanhood, based on the belief that mother earth menstruates for three days which is considered as a sign of fertility.
History:
The celebration started as a tribal practice and later became a celebration all over Odisha acknowledging that there was no taboo on menstruation of women in the past.
Celebration of Raja Praba:
i.The work Raja means "Menstruation" in odia, the first day of the celebration is called Pahili Raja, followed by Mithuna Sankranti and Bhu Daaha or Basi Raja the 2nd and 3rd day and on the 4th day (Vasumati Snana) the celebration is completed with a ceremonial bath performed by everyone on a grinding stone as a symbol of earth.
ii.During this festival, no activities will be followed like tilling construction and other works which disturbs the earth, also women and girls do not participate in cooking and spend their days on the improvised swings (Ram Doli, Charki Doli, Pata Doli, Dandi Doli) and celebrate.
iii.This festival promotes sustainable development by not hurting the earth for three days and menstrual hygiene for women and girls and supports them to be liberated from the societal taboo (social prohibition).
About Odisha:
Chief Minister– Naveen Patnaik
Governor– Prof. Ganeshi Lal
Capital– Bhubaneswar
Niti Aayog Forms Panel Led by Amitabh Kant to Develop Job Platform For Migrant Labours
On June 19, 2020, NITI (National Institution for Transforming India) Aayog, a policy think tank of the Government of India (GoI)has formed a high-powered committee of top executives of technology companies like Google, Microsoft and Tech Mahindra under the leadership of its CEO (Chief Executive Officer)Amitabh Kant to develop a job platform that will help migrant labours & blue-collar workers, who have lost their jobs during the lockdown, to find better employment opportunities in their language and around their place.
The committee will look into technology-based measures to address the issue related to migrant laborers
Job platform:
The platform, which will use technology with public and private participation, will connect job seekers, employers, government agencies, skill centers and external partners who are using new technology such as artificial intelligence (AI) and machine learning (ML).
It will eliminate digital distance by helping workers to find jobs, gain necessary skills, get training center in their language & will also help employers to cater to the needs of location-specific and different categories of workers.
Key Points:
i.Reliance Industries president Kiran Thomas, Microsoft India president Anant Maheshwari, Tech Mahindra MD and CEO CP Gurnani, Google India country manager and vice president Sanjay Gupta, Bharti Airtel CEO Gopal Vittal, MSME(Micro, Small and Medium Enterprises)secretary A K Sharma are some of the key members of the panel.

ii.According to estimates, there are about 40 crore workers in the unorganized sector in the country. This sector contributes about 30 % of the country's GDP ((Gross Domestic Product)) &around 60 % of migrant laborers are either unskilled or semi-skilled.
About NITI (National Institution for Transforming India) Aayog:Headquarters– New Delhi.
Chairperson– Narendra Modi.
Chief Executive Officer(CEO)- Amitabh Kant.
Vice Chairperson– Rajiv Kumar.
Indian Officials Attend 32nd Virtual EAG Plenary Meeting 2020 Led by FATF
On June 19, 2020, Indian officials, including representatives from enforcement agencies, have participated in the 32nd special Eurasian Group on Combating Money Laundering and Financing of Terrorism (EAG) plenary meeting 2020, under the aegis of the Financial Action Task Force (FATF).
The virtual meet, chaired by the EAG Chairman Mr. Yury Chikhanchin (Russian Federation) and the EAG Deputy Chairman Mr. Farhod Bilolov (Republic of Tadjikistan), is said to be held in China in June 2020. However, due to the coronavirus (COVID-19) pandemic, the FATF has decided to cancel the joint Plenary meeting.
Key issues discussed at the Plenary meeting:
-The meeting witnessed the approval of ML/TF (Money laundering /terrorist financing) risk assessment methodology in the Eurasian region along with the information collection methods.
-It saw the adoption of EAG Annual Report for 2019 and the EAG Budget for 2021, as well as approved amendments to a number of current EAG documents governing the EAG Secretariat's activities.
-The Secretariat has presented the report on the progress in the implementation of the pilot project to coordinate the provision of technical assistance for the Republic of Tajikistan, which included interim findings.
-EAG members have taking necessary steps to curb the spread of the virus, including isolation and distancing at the national level, making on-site missions.Because of this, EAG Plenary Meeting decided to postpone the Mutual Evaluations and Progress Reports of the 2nd round of EAG Mutual Evaluations for one plenary cycle.
Pakistan and FATF:
As we know that Islamabad (Pakistan), which continues to remain on the "grey list" of FATF, had earlier been given the deadline till the June 2020 to ensure compliance with the 27 tasks, including stopping terrorist funding, eradicating terrorism from its land (Out of this, Pakistan was able to complete only 14 tasks till February 2020). However, due to the COVID-19, the deadline has been shifted to the October 18-23, 2020 plenary.

EAG of FATF: The EAG is a regional body consisting of 9 nations namely India, Russia, China, Kazakhstan, Kyrgyzstan, Tajikistan, Turkmenistan, Uzbekistan and Belarus. It is an associate member of the FATF.
About FATF:Headquarters– Paris, France
Membership– 39
President– Xiangmin Liu
France commits 200 Million Euros to Support India's Covid Response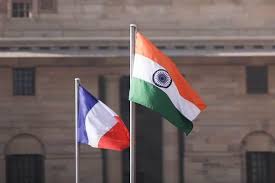 On 19th June 2020, France and India signed a credit financing agreement promising 200 million euros (Rs. 1709 crore) to support the social welfare system and India's covid response. The fund will be provided to India through the AFD, French Development Agency (Agence Française de Développement).
Credit Financing Agreement:
The agreement was signed in India by C.S. Mohapatra, Additional Secretary of the Department of Economic Affairs, and Bruno Bosle, Director of AFD,French Development Agency(Agence Française de Développement) in the virtual presence of Emmanuel Lenain, Ambassador of France to India.
Application of the Loan:
i.This will be used to increase the capacity of the state and central government to support the people who are prone to illness amid the corona pandemic.
ii.To increase the current social protection measures by the Government of India, this programme design was developed by the World Bank in collaboration with the Indian authorities.
iii.The programme focuses on the "Pradhan Mantri Garib Kalyan Yojana" to benefit the low income families and to ensure their social, health and economic wellbeing and their contribution towards the nation's economic growth amid covid pandemic.
iv.This provides health insurance to the frontline workers like, healthcare, sanitation and security workers.
v.For the migrant workers and others who could not seek PMGKY for compensation will be assisted through a social assistance programme.
About AFD:
President– Laurence Tubiana
Director General– Rémy Rioux
Headquarters– Paris, France
Nearly 1% of world's population, "79.5 mn" forcibly displaced globally at the end of 2019: UNHCR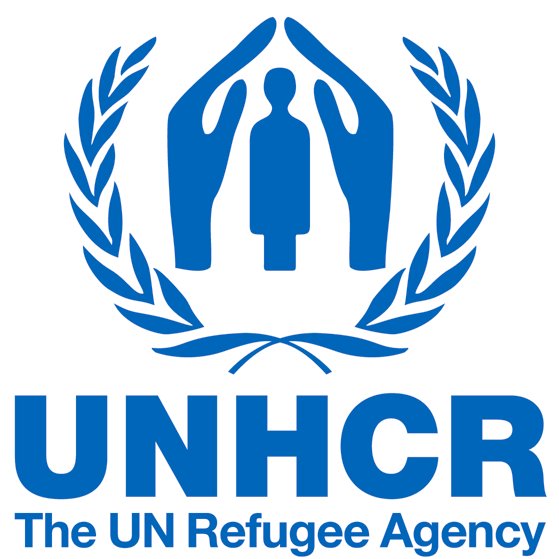 In accordance with the annual report on displacement titled "Global Trends- Forced Displacement in 2019″ released by UN refugee agency- United Nations High Commissioner for Refugees (UNHCR), in 2019, additional 11 million people were displaced where 2.4 million sought protection outside their country, and 8.6 million were newly displaced within the borders of their countries.
On the Global front, the displacement number is 79.5 million or one in every 97 people on the planet at the end of 2019. This number of forced displacement has almost doubled since 2010 (41 million).
It should be noted that this figure is the highest since these statistics have been systematically collected. It is approximately 1% of the world's population.
Key Points:
– Of the 79.5 mn people cited in the report, 26 million are refugees; 20.4 million come under UNHCR's mandate and 5.6 million are Palestine refugees registered with the United Nations Relief and Works Agency for Palestine Refugees in the Near East (UNRWA).
-Among the overall displaced people globally, 26 million were refugees, 4.2 million asylum seekers and 45.7 million internally displaced people (IDPs) – those who fled to other parts of their own country.
-30 to 34 million of the world's 79.5 million forcibly displaced, are children.
-Five countries account for two-thirds (68%) of people displaced across borders: Syria, Venezuela, Afghanistan, South Sudan and Myanmar.
– For the first time, Venezuela's 3.5 million displaced people feature in the UNHCR report, accounting for a significant rise, compared with the 2018-19 data.
– Turkey hosted the largest number of refugees, 3.9 million people while Developing countries hosted 85% of the world's refugees.
-Only 317,200 refugees able to return to their country of origin and only 107,800 resettled in third countries.
How COVID-19 impacted the displaced population?
The coronavirus pandemic has hit the refugee community and internally displaced people the hardest due to the health risks, loss of income and greater exposure to gender-based violence.
The border closures and travel restrictions to prevent the spread of the virus have also caused delays in the asylum-seeking process.
About UNHCR:
High Commissioner– Filippo Grandis
Headquarters– Geneva, Switzerland
1 bn children experience violence annually as countries fail to protect them: UN Report 
In accordance with the "Global Status Report on Preventing Violence Against Children 2020", a first of its kind report by United Nations (UN), upto 1 billion children are affected by physical, sexual or psychological violence, with long-lasting and costly emotional, social and economic consequences due to the inability of the countries to protect them by following the established strategies.
This COVID-19 lockdowns have made the situation worsen which have left far too many youngsters stuck with their abusers.
The report has been launched by the World Health Organisation (WHO), the UNICEF (United Nations Children's Fund), the United Nations Educational, Scientific and Cultural Organization (UNESCO), the UN Special Representative of the Secretary-General on Violence against Children and the End Violence Against Children.
It charted progress in 155 countries against the "INSPIRE" framework, a set of seven strategies for preventing and responding to violence against children.
Global status:
-It is estimated that one out of two children aged 2–17 years suffer some form of violence each year.
-Close to 300 million children aged 2–4 years regularly experience violent discipline by their caregivers.
-A third of students aged 11–15 years worldwide have been bullied by their peers in the past month, and 120 million girls are estimated to have suffered some form of forced sexual contact before the age of 20 years.
-Emotional violence affects one in three children.
-Estimated 40,150 children worldwide were victims of homicide in the year 2017. The global homicide rate for 0–17 year olds was 1.7 per 100 000 population, and the rate for boys of 2.4 per 100 000 was over twice that in girls (1.1 per 100 000 population)
Efforts by Countries:
89% of countries allocate responsibility to multiple sectors for addressing violence against children, with the education, health, justice and social sectors; and 80% of countries have at least one national action plan to prevent violence against children. Towards INSPIRE, 56% of countries provide some national support for implementing the INSPIRE strategies.
The evidence behind the INSPIRE approaches shows that 20% to 50% decreases in prevalence have been achieved by well-designed programmes.
Between 32% and 37% of the countries considered that victims of violence could access support services, while 26% of the countries provided programmes on parent and caregiver support; 21% of the countries had programmes to change harmful norms; and 15% of the countries had modifications to provide safe physical environments for children
What is INSPIRE?
Launched in 2016, INSPIRE is a set of seven evidence-based strategies for countries and communities working to eliminate violence against children. INSPIRE is an acronym, with each letter representing a strategy:
I for the implementation and enforcement of laws;
N for norms and values;
S for safe environments;
P for parent and
caregiver support;
I for income and economic strengthening;
R for response and support
services; and
E for education and life skills.
About UNESCO:
Headquarter– Paris, France
Director-General– Audrey Azoulay
Members– 193 Members and 11 Associate Members
About UNICEF:
Headquarter– New York, United States (US)
Executive Director– Henrietta Holsman Fore
About WHO:
Headquarters– Geneva, Switzerland
Director general– Tedros Adhanom Ghebreyesus
Chief Scientist– Soumya Swaminathan
About End Violence Against Children:
Executive Director– Howard Taylor
Headquarter– New York, US
About UN Special Representative of the Secretary-General on Violence against Children:
Special Representative– Dr. Najat Maalla M'jid of Morocco
RBI doubles withdrawal limit to Rs 1 lakh for PMC Bank depositors; 4 other banks withdrawal limit increased
The Reserve Bank of India (RBI) raised the withdrawal limit from Punjab and Maharashtra Cooperative (PMC) Bank to Rs 1 lakh from Rs 50,000 but extended the moratorium on the bank for another six months.
The moratorium was earlier imposed till June 23, 2020 will now be applicable until December 22, 2020.
The decision has been taken after reviewing bank's liquidity position, its ability to pay the depositors and to help depositors mitigate the difficulties faced during the prevailing COVID-19 situation.
With this relaxation, over 84% of the bank's depositors will be able to withdraw their entire account balance.
Background
PMC is under All-Inclusive Directions under sub-section (1) of Section 35 A read with Section 56 of the Banking Regulation Act, 1949 with effect from September 23, 2019. The restrictions have been placed due to the financial irregularities and fraudulent operations.
RBI also superseded the board and the management of PMCbank and appointed an ex-RBI official JB Bhoria as the administrator at the bank.
Increased withdrawal limit for 4 other banks
The RBI also raised the withdrawal limit of four other banks on whom curbs had earlier been put in place, namely
Kerala Mercantile Co-operative Bank Limited, Kozhikode, Kerala: The withdrawal limit increased to Rs 50000 from Rs 2000.
Hindu Cooperative Bank Limited, Pathankot, Punjab: The limit has been increased to Rs 50,000 from Rs 25,000.
Sri Guru Raghavendra Sahakara Bank Niyamitha, Bengaluru, Karnataka: The withdrawal limit increased to Rs 1,00,000 from Rs 35,000.
Youth Development Cooperative Bank Limited, Kolhapur, Maharashtra: The withdrawal limit per depositor under the existing directions is Rs 5000 which has now enhanced to Rs 20,000.
It should be noted that the RBI has no powers to enforce reconstruction schemes for cooperative banks unlike "Yes Bank Ltd. Reconstruction Scheme, 2020".Regulation of urban cooperative banks is divided between the RBI and the Registrar of Co-operative Societies (RCS), while for smaller co-operative banks it is divided between National Bank for Agriculture and Rural Development (Nabard) and RCS.
About Reserve Bank of India (RBI):Headquarters– Mumbai, Maharashtra
Formation– 1 April 1935
Governor– Shaktikanta Das
Deputy Governors– 4 (Bibhu Prasad Kanungo, Mahesh Kumar Jain, Michael Debabrata Patra, one is yet to be appointed).
EXIM Bank Extends Line of Credit of USD 20.10 Million to Nicaragua Govt
On June 19, 2020 Export-Import(EXIM) Bank on behalf of the Indian Government, extended a Line of Credit(LOC) of USD 20.10 million to the Government of the Republic of Nicaragua for the reconstruction of Aldo Chavarria Hospital.
Agreement
The agreement was signed by Tarun Sharma, General Manager, EXIM bank & José Adrián Chavarria, General Vice minister, Ministry of Finance and Public Credit, Government of Nicaragua.
Key Points
Total LOC extended to Nicaragua– Till now, with this agreement EXIM bank has extended 4 LOCs to Nicaragua, on behalf of Indian Government, with a total value of USD 87.63 million.
Projects covered under the LOCs– The projects under the LOCs include the following; The supply of equipment for the construction of two sub-stations, construction of transmission lines, building new substation, expanding the existing substations and reconstructing a hospital.
Key Info of LOC
i.After signing this LOC agreement the bank now holds 261 LOCs which cover 62 countries in Africa, Asia, Latin America & Commonwealth of Independent States(CIS), with approximately USD 25.70 billion of credit commitments available to finance exports from India.
ii.In addition to promoting India's exports, EXIM bank's LOC helps India demonstrate expertise and project execution capabilities in emerging markets.
What is LOC?
It is a credit facility extended by a bank or other financial institution to a government, business or individual customer. The borrower can take the money as needed until the reached limit & as the money is repaid, it can be again borrowed if it is an open LOC
About EXIM Bank:
Headquarters– Mumbai, Maharashtra
Managing Director(MD) and Chief Executive Officer(CEO)– David Rasquinha
Hyundai Motor India Ltd Partners with HDFC Bank offers 1st Online Auto Retail Financing : 'Click to Buy' Platform
On June 19, 2020 Hyundai Motor India Limited(HMIL) partnered with HDFC Bank to offer industry 1st online auto retail financing on its end-to-end online automotive retail platform, 'Click to Buy' to the customers.
Key Points
i.Under this collaboration, HMIL will provide customised car financing solutions to its customers from HDFC bank through its online car buying platform.
ii.This partnership enables the customers to choose loans and get the funds they need to buy their favorite Hyundai car without visiting HDFC Bank branch
About Click to Buy
HMIL launched 'Click to Buy', an upgraded version of end-to-end online automotive retail platform to provide a safe, contactless & convenient purchasing experience to its consumers after the COVID times.
About HMIL:
It is a wholly owned subsidiary of Hyundai Motor Company (HMC)
Headquarters– New Delhi, India
Managing Director(MD) & Chief Executive Officer(CEO)– Seon Seob Kim
About HDFC Bank:
Headquarters– Mumbai, Maharashtra
Chairman– Deepak S. Parekh
RIL Becomes India's 1st Firm to Hit Rs 11 Tn Market Cap on June 11, 2020 after Valuing at Rs 11.15 tn; Mukesh Ambani became world's 9th richest
On June 19, 2020, Reliance Industries Ltd (RIL) became the first Indian company to reach a market capitalisation of Rs 11 trillion, as the company was valued at Rs 11.15 trillion. With this, RIL accounts for nearly 9% of the country's total m-cap of Rs 138 trillion. Its stock on Bombay stock exchange (BSE) was record high at Rs 1,738.95. Notably the company's share doubled since mid-March 2020.
In dollar terms, RIL's m-cap translates into $155 billion, making it the 54th largest company globally.
If the value of RIL's partly paid shares of Rs 67,500 crore is added, then the company's m-cap adds up to almost Rs 11.83 trillion.
Importantly, RIL is the most valued firm followed by Tata Consultancy Services (TCS), which is valued at Rs 7.7 trillion.
Reason behind this Jump
The reason behind this jump is the net-debt free status of RIL which has been attained through the fundraising to the tune of Rs 115,693.95 crore through the sale of 24.71% stake in its digital services arm, Jio Platforms Ltd (JPL), to 10 global investors in 11 investments. Click Here to Read
RIL also raised Rs 53,124.20 crore through rights issue. Its net debt was at ₹1.61 trillion as of 31 March, 2020.
RIL first hit Rs 1 trillion in market cap in August 2005. It took the company 12 years to reach Rs 5 trillion in market cap in July 2017.
Mukesh Ambani became 9th richest in the world: Bloomberg Billionaires Index
The net worth of Mukesh Ambani, chairman has jumped to $64.5 billion, making him the only Asian tycoon in the exclusive club of the world's top 10 richest people, according to the Bloomberg Billionaires Index. He overtook Larry Ellison of Oracle Corp. and France's Francoise Bettencourt Meyers, the wealthiest woman, to reach the No. 9 spot.
About RIL:
Founder Chairman– Dhirubhai Ambani
Chairman & Managing Director (CMD)- Mukesh Dhirubhai Ambani
Headquarter– Mumbai, Maharashtra
Former RBI Governor Urjit Patel Appointed as the Chairman of NIPFP
On 19th June 2020, The former governor of Reserve Bank of India (RBI) Urjit Patel was appointed as the Chairman of National Institute of Public Finance and Policy (NIPFP). He will start his 4year tenure on 22nd June 2020 succeeding Vijay Laxman Kelkar, former chairman of NIPFP.
Roles of NIPFP Chairman:
i.The role is advisory in nature and he does not interfere in the daily function of the institution.
ii.He heads the board meeting of NIPFP which will be held 3 to 4 times a year.
Governing body of NIPFP:
The governing body of the NIPFP consists of,
Three representatives of the Ministry of Finance
Three representatives of sponsoring state governments
One representative of Niti Aayog
One representative of RBI
Three economists
Three heads of sister research institutions
Members of other sponsoring agencies and invitees.
About Urjit Patel:
i.He hails from a business family in Nairobi and until 2013 he was holding the nationality of Kenya.
ii.He went to the London School of Economics, Oxford University and Yale University.
iii.He was appointed as the deputy Governor of RBI, shortly after acquiring Indian Nationality in January 2013.
iv.He was appointed as the Governor of RBI in September 2016 succeeding Raghuram Rajan.
v.Patel resigned nine months prior to the end of his tenure as the Governor of RBI due to personal reasons, he was the first governor since 1990 to resign before the end of his term.
vi.He was involved in the autonomy and independence of the central bank.
About NIPFP:
The centre undertakes research, policy advocacy and capacity building in areas related to public economics and the institute assists the central, state and local government in formulating policies by providing an analytical base.
Chairman– Vijay Laxman Kelkar (Urjit Patel, will take office on 22nd June 2020)
Headquarters– New Delhi
About RBI:
Governor– Shaktikanta Das
Headquarters– Mumbai, Maharashtra
Union Minister Pralhad Joshi Launches 'SATYABHAMA' Portal to Promote R&D in Mining & Mineral Sector
On June 19, 2020, Shri Pralhad Joshi, Union Minister for Coal &Mines has launched SATYABHAMA (Science and Technology Yojana for Aatmanirbhar Bharat in Mining Advancement) Portal, developed by National Informatics Centre (NIC), Mines Informatics Division.
The Portal, integrated with NGO Darpan Portal of NITI (National Institution for Transforming India) Aayog, will promote research and development in the mining and minerals sector.
SATYABHAMA Portal:
-Unlike the current system, where research proposals are physically submitted by scientists /researchers, the Satyabhama portal allows online submission of project proposal & also its status and use of funds can be monitored.
-Researchers can also submit the progress report and final technical report of the projects in electronic format in the portal.
-A user manual is also available on the portal where step-by-step procedures for the presentation of project proposals are outlined.

Benefits: It will increase efficiency as well as effectiveness in the implementation of Science and Technology Programme Scheme of Ministry of Mines.

Projects funded by:
The key Institutes where research projects have been funded include Indian Institute of Science, Bengaluru; Indian Institute of Technology (IIT), Kharagpur; IIT-Indian School of Mines, Dhanbad;IIT, Roorkee; IIT, Bombay; IIT Delhi; IIT, Bhubaneswar; IIT, Madras Chennai;CSIR – Institute of Minerals & Materials Technology, Bhubaneswar, etc.
i.Mines Informatics Division. Shri Sushil Kumar,Secretary, Ministry of Mines and other senior officials of the Ministry were also present during the launch.

About Ministry of Mines:Headquarters– New Delhi
National Champion Niki Kalayanda Poonacha elected to ITF Men's Tennis Panel
On 18th June 2020, The International Tennis Federation (ITF) announced, 25 years old Niki Kalyanda Poonacha, National Champion of India as a member of the ITF World Tennis Tour Men's Panel representing the Asia-Oceania zone with Ti Chen of Chinese Taipei.
Men's Tennis Panel:
i.In addition to Niki and Ti Chen, the members of the Men's tennis panel include Juan Pablo Paz & Jose Bendeck representing South America, Aldin Sektic & Francesco Vilardo representing Europe.
ii.The panel has an option to appoint additional members if they fulfill the regional and ranking requirements.
Women's Tennis Panel:
The Women's panel includes, Akgul Amanmuradova of Uzbekistan and Olivia Tjandramulia of Australia representing Asia-Oceania, Ines Ibbou of Algeria representing Africa, Petra Januskova of Canada representing North and Central America – Caribbean,Yuliana Lizarazo of Colombia representing South America and Tara Moore of Great Britain and Conny Perrin of Switzerland representing Europe.
ITF World Tennis Tour Players Panel:
i.The Men's and Women's Panel will be headed by Mark Woodforde and Mary Pierce respectively who are the athlete representatives on the ITF board of directors.
ii.The chair and the coaches are the non-voting members of the panel and the players voting is required on each tour panel to recommend the ITF World Tennis Tour Committee.
iii.As a part of the ITF2024 strategy, the federation is planning to improve the communication between the federation and athletes all over the world.
Niki Poonacha:
i.Niki was born in Neyveli, Tamil Nadu currently residing in Anantapur, Andhra Pradesh
ii.Niki Poonacha won the ITF title against Michael Look of Australia in the Indonesia F3 Futures tournament in the singles category in 2018.
iii.He won doubles titles in the 2019 M15 Kampala, 2015 India F19 Futures & Spain F23 Futures and 2014 India F8 Futures.
iv.He won the Fenesta National Tennis Championship in New Delhi in October 2019.
About ITF:
President/CEO– David Haggerty
Chief Operating Officer(COO)– Kelly Fairweather
Headquarters– London, United Kingdom
Padma Shri Awardee & Social Worker Vidyaben Shah Passed Away
On June 19, 2020 Padma Shri awardee & National Awardee, Freedom fighter & Social worker, Vidyaben Shah passed away around the age of 97 in her residence in New Delhi. She established India's 1st Bal Bhavan in Rajkot in the 1940s. She was born on November 7, 1922 in Gujarat.
About Vidyaben Shah:
Various Posts held
i.Vidyaben Shah served as the 1st Honorary Magistrate for Juvenile Courts in Rajkot from 1948 & held this post for 8 years.
ii.She became the President of Bal Sahyog in 1966 and held the post for 10 years.
iii.She was the President of the Indian Council for Child Welfare (ICCW) for 12 years from 1976 to 1979 and 1985 to 1994.
iv.She was the 1st non-official head of the New Delhi Municipal Council in the 1970s.
v.She also served as the chairman of the Central Social Welfare Board from 1985 to 1988 & was the President of Delhi Gujarari Samaj for over 40 years.
vi.She was the key person to establish one of Delhi's most renowned schools, Sardar Patel Vidyalaya and the Triveni Kala Sangam, a premier institution for training in dance, music and painting.
vii.She was also a lead to set up the Mahatma Gandhi Sanskritik Kendra in the 1970s.
Facts about Vidyaben Shah- She participated in the Quit India Movement.
Few Awards received
i.Padma Shri award in 1992 for her long tenure of social and economic welfare work.
ii.National Award in 1986 by Govt of India for outstanding services in the field of child welfare.
iii.Woman of the Century Award (Shatabdi Mahila) for social work spanning the entire lifetime in 2000.
iv.The Plaque of Honour of Indian Council for Child Welfare (ICCW) in 2002 for "Fifty Golden Years of Service to the Children of India".
v.Kalpana Chawla Excellence Award for excellence in the field of social service in 2006.
vi.Freedom Fighter Award by Indian govt in 2007, Freedom Fighter Award by Indian govt in 2008.
vii.National Award by Govt of India in 2011 for "Lifetime Achievements and Contributions".
About Delhi:
Chief Minister– Arvind Kejriwal
Governor– Anil Baijal
World Refugee Day 2020 – June 20
20th June of every year is observed as World Refugee Day to celebrate the strength and courage of the people who were forced to leave their homes and flee their country due to conflicts or persecution. The day was designated by the United Nations(UN) to honour the refugees all around the world.
The theme of this year is "Every Action Counts" to remind that everyone including the refugees can contribute to society in creating a world with equality and equity.
Background:
i.The United Nations General Assembly(UNGA) designated June 20 as the World Refugee Day in the resolution A/RES/55/76 adopted in December 2000.
ii.The first world refugee day was celebrated on 20th June 2001 to commemorate the 50th anniversary of the 1951 Refugee Convention and its 1967 Protocol help protect Refugees which contains the rights and the obligations of the refugees towards the host nation.
iii.Before the globalization of the day by the UN it was initially celebrated as the African Refugee day by the Organization of African Unity.
Events:
i.The world refugee day is celebrated by various events organised or involving refugees, government officials, institutions, organisations, celebrities and the general public.
ii.The United Nations High Commissioner for Refugees(UNHCR), the UN refugee agency, conducts multiple events such as shops of refugee made artisan goods, charity film festivals and events like fashion challenges, cooking challenges etc.
iii.Due to COVID-19 situation, this year's events are conducted online as virtual events.
Forcibly displaced person:
According to the UN, every minute 20 people are forcibly displaced from their homes. The several types of forcibly displaced persons include,
Refugees – People who fled the home and country due to fear of persecution because of their race, religion, nationality or political opinion or to escape the natural or man-made disasters.
Asylum seekers – People who claim to be refugees but their status is yet to be evaluated by the country to which they fled.
Internally displaced people – People who leave their homes and move within their country without crossing any international borders.
Stateless persons – People without recognised nationality and do not belong to any country.
Returnees – Former refugees who return to their own country or region
About UNHCR:
The High Commissioner– Filippo Grandi
Headquarters– Geneva, Switzerland
25th edition of the National Reading Day 2020: June 19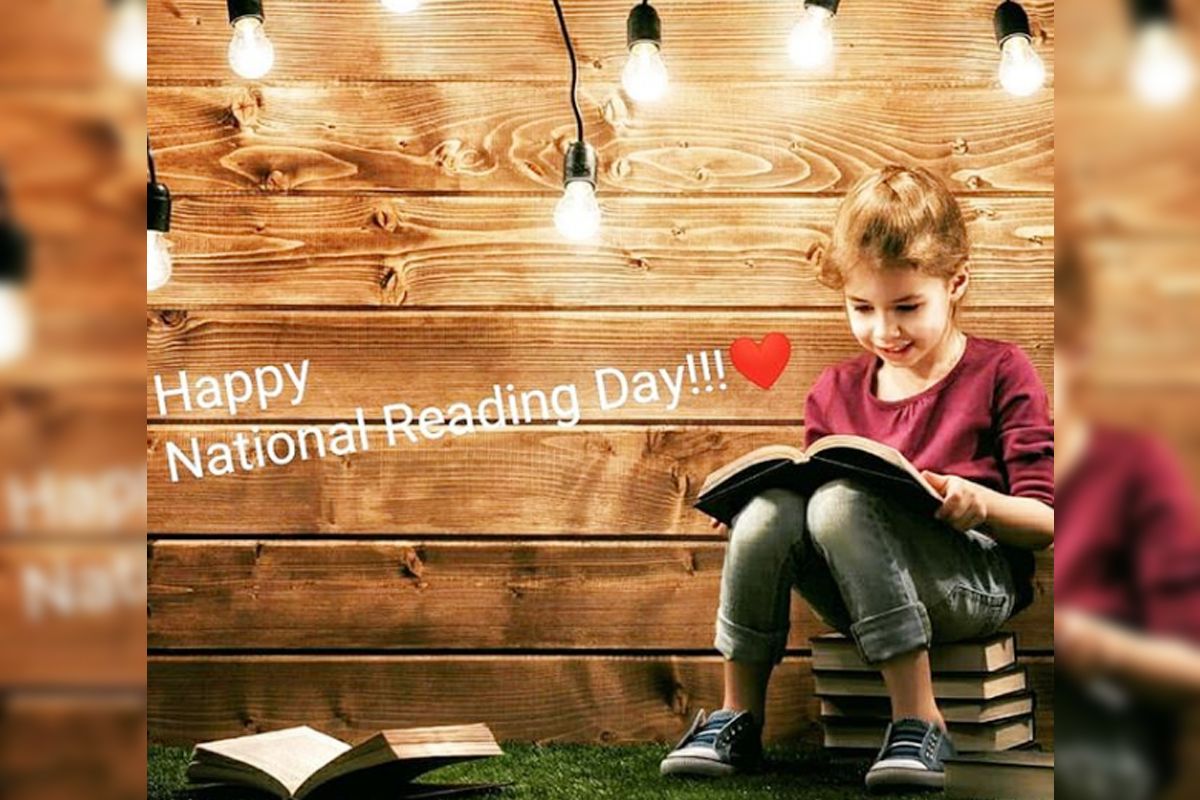 On June 19, 2020 India celebrated the 25th edition of the National Reading Day to honour Kerala's Father of Library Movement, Puthuvayil Narayana(P.N.) Panicker
& his significant contribution to the reading culture which made Kerala's universal literacy rate (100%) in 1990. The day aims to encourage reading among students across the country.
The following week of June 19, 2020 will be celebrated as Reading week and reading month will be celebrated from June 19 – July 18, 2020.
P.N.Panicker's death anniversary is celebrated as National Reading Day. He was born on March 1, 1909 in Kerala.
About National Reading Day 2020
i.As per the notice released by The Central Board of Secondary Education (CBSE) on June 16, the 25th National Reading Day will be celebrated with a special attention on technology-driven reading.
ii.P.N. Panicker Foundation has initiated various online reading related activities, which include: Quiz, Open Art and Essay Writing and Debate Competition for the students; Quiz and video book competition for the faculty members and Librarians.
Facts about the day
The 1st National Reading Day was celebrated on 19th June, 1996.
Gist about P.N.Panicker:
i.P.N.Panicker as a teacher started the Sanadanadharmam Library in Kerala in 1926.
ii.He was the key person for establishing the Travancore Library Association or Thiruvithaamkoor Granthasala Sangham in 1945 with 47 rural libraries. The association's slogan- 'Read and Grow'.
iii.Later, when the state of Kerala was formed in 1956, it became the Kerala Granthasala Sangham (KGS). The association won the 'Krupsakaya Award' from UNESCO in 1975.
iv.He served as the General Secretary of the association for 32 years till 1977, when the association was taken over by the State government, and became the Kerala State Library Council.
v.The Human Resource Minister Ramesh Pokhriyal 'Nishank' launched a social media campaign '#MyBookMyFriend' to encourage reading among students on April 23, 2020 on the occasion of World Book Day.
About P N Panicker Foundation
P N Panicker Foundation, the mother organization of P N Panicker Vigyan Vikas Kendra was established during the 84th birth anniversary of P N Panicker under the Chairmanship of Justice V R Krishna Iyer.
Headquarters– Trivandrum, Kerala
About Kerala:
Capital– Thiruvananthapuram
Chief Minister– Pinarayi Vijayan
Governor– Arif Mohammad Khan