Union Minister Harsh Vardhan launches 'CuRED' – website for information on CSIR Partnered Clinical Trials for COVID-19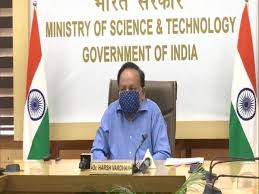 On October 20, 2020, Union Minister for Science & Technology, Harsh Vardhan launched 'CuRED' or 'CSIR Ushered Repurposed Drugs' (Council for Scientific and Industrial Research-CSIR) a website for providing information on Repurposed Drugs for COVID-19.
i.CuRED can be accessed at https://www.iiim.res.in/cured/ or http://db.iiim.res.in/ct/index.php.
Key People:Dr. Shekhar C Mande, Secretary, DSIR and DG-CSIR, Dr.Ranjana Aggarwal, Dir, NISTADS and Dr. Geetha Vani Rayasam, Senior Principal Scientist & Head, Science Communication and Dissemination Directorate CSIR HQ participated in the event.
Key Points:
i.The website provides information regarding clinical trials of diagnostics and devices in which CSIR is involved.
ii.It provides information about Partnering institutions which are involved in the trials, their role in the trials and other details.
Clinical trials of CSIR:
i.CSIR is working with AYUSH (Ayurveda, Yoga & Naturopathy, Unani, Siddha & Homeopathy) Ministry for clinical trials of AYUSH drugs.
ii.Five Clinical Trials involving Withania somnifera (Ashwagandha), Tinospora Cordifolia (Guduchi) & Piper Longum (Long Pepper) – Combination, Glycyrrhiza Glabra (Liquorice), Tinospora Cordifolia (Guduchi) & Adhatoda Vasica (Malabar Nut) – Individual and Combination & AYUSH-64 formulation is undergoing safety and efficacy trials.
iii.Another Key Clinical Trial of CSIR is the Sepsivac (Mw) against COVID-19 in partnership with Cadila.
Recent Related News:
i.On 5th May 2020, the Constituent lab of CSIR, Institute of Genomics and Integrative Biology(CSIR-IGIB) and TATA Sons signed an MoU for licensing of KNOWHOW related to the development for FELUDA – for Rapid Diagnosis of COVID-19.
ii.September 1, 2020, Council of Scientific and Industrial Research – Central Mechanical Engineering Research Institute (CSIR – CMERI) developed the world largest Solar Tree with customisable features for application in different locations and installed it in the residential colony of CMERI at Durgapur, West Bengal.
About Council for Scientific and Industrial Research (CSIR):
President – Prime Minister (Narendra Modi)
Director General – Shekhar C. Mande
Headquarters – New Delhi
CSIR-CMERI Develops Sustainable Municipal Solid Waste Processing Facility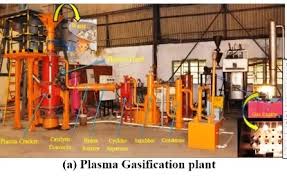 On October 18, 2020 In an effort to address the issue of 'Sustainable Processing of Municipal Solid Waste', Council of Scientific & Industrial Research (CSIR)-Central Mechanical Engineering Research
Institute (CMERI) developed Sustainable Municipal Solid Waste(MSW) Processing Facility.
Objective
The CSIR-CMERI MSW Technology intends to achieve a Zero-Landfill and a Zero Waste City and envisions to develop job creation opportunities.
Note– CSIR-CMERI primarily focuses to relieve the common households from segregation responsibilities through Advanced Segregation techniques. The adopted Bio-Digestion process has a minimum pollution factor.
Key Info about Sustainable Municipal Solid Waste Processing Facility
Benefits
i.It has helped to achieve decentralised decimation of solid wastes.
ii.It helped to create value-added end-products from numerous available unnecessary stuff like Dry Leaves, Dry Grass etc.
iii.The facility helps to create a revived Green Energy reliant India.
iii.It can greatly reduce transportation Logistics related expenditure and helps to reduce CO2(Carbon dioxide) emissions by minimising the use of fossil fuel.
iv.The Scientifically decentralized waste processing hubs will help increase outreach for different locations and also increase potential for the residents of the area.
Equipped
i.In order to deal with various ranges of waste including masks, etc., it has been equipped with special capabilities.
ii.It also has special disinfection capabilities to help Break the COVID Chain through UV( Ultraviolet)-C Lights and Hot-Air Convection methods.
iii.Solar Energy technology has been embedded in the MSW facility.
Created
The solid waste disposal was created using Plasma Arc, converting wastes into plasma state for proper disposal.
Recent Related News:
On 17th July 2020, Dr. Harish Hirani, Director of Council of Scientific and Industrial Research – Central Mechanical Engineering Research Institute(CSIR-CMERI), Durgapur introduced the COVID Protection System(COPS), a collection of technologies for workplace, which includes, contactless Solar Based Intelligent Mask Automated Dispensing Unit cum Thermal Scanner (IntelliMAST), Touchless Faucet (TouF) and 360° Car Flusher.
About CSIR-CMERI:
Council of Scientific & Industrial Research-Central Mechanical Engineering Research Institute is abbreviated as CSIR- CMERI
Headquarters– Durgapur, West Bengal
Director– Prof. (Dr.) Harish Hirani
Ministry of Home Affairs Amended J&K Panchayati Raj Act, 1989; DDCs will be Created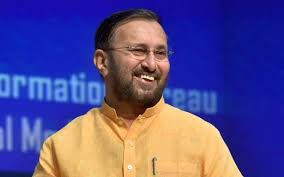 On October 17, 2020, the Ministry of Home Affairs (MHA) has amended the Jammu and Kashmir Panchayati Raj Act, 1989 under the J&K Reorganisation Act, 2019 by removing a provision in Section 10 that requires payment of honorarium to panches and sarpanches (village head) in the Union Territory (UT) of Jammu & Kashmir (J&K).
• Currently, a sarpanch and panch get Rs 3,000 and Rs 1,000 as honorarium respectively.
• This omission will not affect the remuneration and the panches will continue to get paid.
• It should be noted that this omission provides administrative flexibility. Now there will be no need of amendment when the government wants to increase the honorarium, unlike now.
Important– The J&K Reorganisation Act, 2019 enables MHA to amend the Union Territory's laws by issuing an order.
Creation of District Development Councils (DDCs)
The amendment also provides for the creation of District Development Councils (DDCs) in each district of J&K which will have jurisdiction over the entire district excluding areas designated as municipality or Municipal Corporation.
The term of the DDCs will be 5 years.
• In this regard, every district will be divided into 14 territorial constituencies to elect members for the body which will pave the way for three-tier panchayati Raj System.
• The DDC shall consist of the directly elected members from territorial constituencies in the district, members of the Legislative Assembly representing a part or whole of the district whose constituencies lie within the district and the Chairperson of all Block Development Councils of the district,
Important– This move marked the implementation of the Constitution (73rd Amendment) Act, 1992 in the UT of J&K.
Auditing of Halqa Panchayat Accounts:
In accordance with the amendment, the accounts of the Halqa Panchayat will be audited annually by a chartered accountant. Halqa means the area comprising a village or contiguous number of villages determined by the government.
• Also Halqa Panchayat can employ necessary staff for carrying out duties but should pay remuneration to such staff out of its own resources.
Recent Related News:
i.On 28 August, 2020 MHA notified the 'Rules of Transaction of Business' for the Government of J&K. The rules have been issued under the exercise of powers conferred by section 55 of the Jammu and Kashmir Reorganization Act, 2019.
ii.On September 4, 2020, an online portal, Smart Performance Appraisal Report Recording Online Window (SPARROW) for Jammu & Kashmir Administrative Service Officers (JKAS) was launched.
About Jammu & Kashmir (J&K):
Lieutenant Governor– Manoj Sinha
Capitals– Srinagar (Summer), Jammu (Winter)
Surat's BRTS becomes India's Longest BRTS Network with a coverage of 108 kms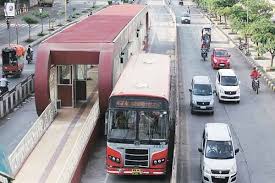 On 20th October, 2020, Chief Minister of Gujarat, Vijay Rupani inaugurated the newly expanded Bus Rapid Transit System (BRTS) route from Kumbhariya to Kadodara, Surat virtually from Gandhinagar. With the opening of this BRTS corridor, Surat became the only city in the country to have Longest BRTS network with 108 kms.
Key Points:
i.The newly inaugurated 5.08 Km corridor Kumbhariya to Kadodara was completed at a cost of INR 28 crore.
ii.It will benefit around 1.35 Lakh commuters travelling from city to industrial areas and textile markets located in and around Kadodara.
Projects Worth 200 Crores Launched:
i.The Chief Minister e-launched projects worth more than INR 201 Crore in Surat. The developmental projects will be undertaken by Surat Municipal Corporation (SMC) and Surat Urban Development Authority (SUDA).
ii.The projects launched include a health centre, garden in Rander, RCC roads, footpath, street lights, canal beautification in Athwa zone and drainage system in Vesu-Bharthana.
Recent Related News:
i.September 18, 2020, In order to encourage the use of electric vehicles to prevent air pollution Chief Minister Vijay Rupani announced subsidy schemes for electric two-wheelers and e-rickshaws during a virtual programme on climate change to commemorate the founding day of the state climate change department.
About Gujarat:
Governor – Acharya Devvrat
Folk Dances – Garbo, Dandiya, Bhavai, Tippani, and Hudo
6th India International Science Festival 2020, headed by CSIR to be held Virtually from 22nd to 25th December, 2020: Harsh Vardhan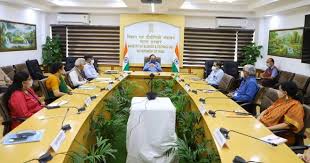 On October 20, 2020 Harsh Vardhan, Union Minister for Science & Technology, Earth Sciences and Health & Family Welfare, at a review meeting held in New Delhi announced that the 6th edition of India International Science Festival (IISF) 2020 will be held from 22nd to 25th December, 2020. IISF 2020 will be organized at a virtual platform and will be spearheaded by Council of Scientific & Industrial Research (CSIR) with support of all other concerned ministries and departments.
Key People
Secretary DST, Dr. Ashutosh Sharma, DG, CSIR Dr. Shekhar C. Mande, Secretary DBT (Department of Biotechnology) Dr. Renu Swarup, DG ICMR Dr. Balram Bhargav, Shri Jayant Sahastrabudhe and others were present in the meeting.
Note
i.Harsh Vardhan stated that IISF 2020 needs to reflect the role of Indian Scientists and Science & Technology(S&T) innovations for Atmanirbhar Bharat and also for global welfare.
ii.IISF 2020 expects participation of scientists and institutions from India and abroad as well as young people.
About India International Science Festival
i.IISF is an annual event organised jointly by science & technology-related Ministries and Departments of the Government of India and Vijnana Bharati (Vibha).
ii.It is a festival that celebrates India's scientific and technological advancement with students, innovators, craftsmen, farmers, scientists and technocrats from India and abroad.
iii.The 1st and 2nd edition of IISF were held in New Delhi, the 3rd in Chennai, TamilNadu, 4th in Lucknow, Uttar Pradesh and the 5th was held in Kolkata, West Bengal.
Recent Related News:
On Occasion of World Tourism Day (i.e 27th September, 2020) Union Home Minister Amit Shah (Home Minister is also the Chairman of North-East Council) inaugurated the "Destination North East-2020" through video conference.
The theme for Destination North East 2020 is "The Emerging Delightful Destinations".
Constituency:
Harsh Vardhan– Chandni Chowk, New Delhi
18th meeting of SCO Prosecutors General Virtually Attended by India's SG Tushar Mehta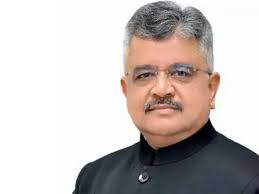 On October 20, 2020, the 18th meeting of Prosecutors General of Shanghai Cooperation Organisation (SCO) Member States was virtually organized by the General Prosecutor's Office of Uzbekistan from Tashkent where India was represented by Solicitor General (SG) Tushar Mehta.
• During the meet, Prosecutors agreed to strengthen cooperation in preventing and combating corruption, mutual legal assistance and exchange of regulatory legal acts.
• It should be noted that India will host the next meeting of Prosecutors General in 2021. Also, it will host the 2020 SCO Council of Heads of Government on November 30th.
Key Points:
–Indian side put forth his commitment towards zero tolerance to corruption and black money and also highlighted Pradhan Mantri Jan Dhan Yojna (PMJDY) which expanded India's financial architecture.
–The officials also exchanged the information on modern supervisory practices and effective mechanisms to prevent corruption and ways to combat it.
Participants: Apart from the delegations from SCO member States the event was also attended by the officials from observer states – Belarus, Afghanistan, Iran and Mongolia; dialogue partners – Armenia, Azerbaijan and Cambodia.
Recent Related News:
i.The Union Minister Rajnath Singh, Ministry of Defence (MoD) paid a 3 days visit to Moscow, Russia from September 3-5, 2020 to attend a meeting of the Shanghai Cooperation Organisation (SCO) defence ministers and to hold talks with his Russian counterpart Sergey Shoigu on further boosting bilateral defence cooperation.
ii.Union Minister Dr. Subrahmanyam Jaishankar, Ministry of External Affairs (MEA) had a four-days visit to Russia from September 8-11, 22 to attend the SCO-CFM (Council of Foreign Ministers) Meeting in Moscow.
About Shanghai Cooperation Organisation (SCO):
The SCO comprises eight member states — India, Kazakhstan, China, Kyrgyzstan, Pakistan, Russia, Tajikistan and Uzbekistan
Secretariat– Beijing, China
Secretary-General– Vladimir Imamovich Norov (Uzbekistan)
India Recorded Highest Air Pollution Exposure Globally in 2019: 3rd SOGA 2020 Report
On October 20, 2020, the 3rd State of Global Air 2020 (SOGA 2020) report was released by United States (US)- based Health Effects Institute (HEI) and Institute for Health Metrics and Evaluation's (IHME) Global Burden of Disease (GBD) Project in which India recorded the highest annual average PM 2.5 concentration exposure in the world in 2019 followed by Nepal (2nd), and Niger (3rd). The report used data from ground monitors and satellites to make their assessments.
• India is also among the top ten countries with highest ozone (O3) exposure in 2019. Qatar recorded the highest O3 exposure followed by Nepal and India.
• Among the 20 most populous countries, India recorded the highest increase (17%) in O3 concentrations in the past ten years.
• India had the highest burden of infant deaths due to air pollution followed by Nigeria (67,900), Pakistan (56,500), and Ethiopia (22,900). Over 116,000 infants in India died within a month after their birth due to exposure to severe air pollution in 2019.
Number of people exposed to household air pollution reduced in India:
Notably, India has managed to reduce the number of people exposed to household air pollution from 73% to 61% over a period of 10 years because of Pradhan Mantri Ujjwala Yojana (PMUY), Household LPG (Liquefied petroleum gas) programme and other schemes that have expanded access to clean energy, especially for rural households.
Key Points:
— Long-term exposure to outdoor and household air pollution contributed to over 6.7 million annual deaths globally, including 1.67 million in India.
–Of all neonatal deaths attributable to air pollution globally, household air pollution accounted for about 64% of them.
— On average, global exposure to ozone increased from about 47.3 parts per billion (ppb) in 2010 to 49.5 ppb in 2019.
— Out of 87 health risk factors based on the total number of deaths caused in 2019 assessed by the team, air pollution has the fourth highest risk globally preceded by high systolic blood pressure, tobacco and dietary risks.
–India has been recording an increase in PM 2.5 pollution since 2010
–Out of the 20 most populous countries, 14 have recorded a gradual improvement in air quality but India, Bangladesh, Niger, Pakistan and Japan are among those that have recorded a modest increase in air pollution levels.
Recent Related News:
i.On September 11, 2020, The latest report for revised GDP forecast FY 21 by CARE Ratings Limited-CARE ( formerly Credit Analysis and Research Limited) projected India's GDP (Gross Domestic Product) to contract by 8.0 – 8.2%(- 8.0% to -8.2%) in FY 21.
ii.On September 22, 2020 Small Industries Development Bank of India (SIDBI) partnered with CRIF High Mark Credit Information Services(CRIF High Mark), a leading Indian credit bureau owned by CRIF to launch 'Industry Spotlight', a quarterly report based on Industry sectors/ clusters, with focus on MSMEs(Micro, Small and Medium Enterprises).
Static Points:
i.O3 is a major respiratory irritant which is not released directly into the air but is formed in a complex chemical interaction between nitrogen oxides (NOx) and volatile organic compounds (VOCs) in the presence of sunlight.
ii.NOx is emitted from the burning of fossil fuels (oil, gas, and coal) in motor vehicles, power plants, industrial boilers, and home heating systems.
iii.Volatile organic compounds are also emitted by motor vehicles, as well as by industrial activities.
Global Trade Value set to fall by 7-9 percent in 2020: UNCTAD Report
According to "Trade and Development Report 2020 – From Global Pandemic to Prosperity for All: Avoiding Another Lost Decade" released by the United Nations Conference on Trade and Development (UNCTAD) Global Trade is expected to fall by 7-9% in 2020 due to the Pandemic.
Key Points:
i.According to the report, Global Trade has recorded little growth in the Third Quarter less than the estimated 4.5 per cent in the same period in 2019.
ii.No region has been spared by an estimated 19% year-on-year plunge in World Trade in the Second Quarter of 2020 due to the Pandemic.
iii.Trades in Home Office Equipments, medical supplies and Textile Sector have increased, whereas Trade in Automotive and Energy sectors have weakened.
iv.The report has put a preliminary forecast has put year-on-year growth for Quarter 4 of 2020 at less than 3%.
v.In October, 2020 the World Trade Organization (WTO) upgraded its forecast for trade in goods due to improvements in June, 2020. It predicted a drop of 9.2 per cent for 2020.
China's Exports rebound Strongly:
i.China's Exports have rebounded strongly in the Third Quarter and has posted year-on-year growth rates of nearly 10%.
ii.Contrary to major economies, Chinese demand for imported products recovered following a decline in Quarter 2 of 2020.
According to the report, India's Economy will contract by 5.9% in 2020.
Recent Related News:
i.On June 11, 2020, According to the report 'Global Trade Update 2020' released by the UNCTAD, the value of international trade in goods fell by 5% in the first quarter (Q1) of 2020 and is expected to plunge further by 27% in the ongoing second quarter (Q2) due to the unprecedented effects of the coronavirus (COVID-19) pandemic.
About United Nations Conference on Trade and Development(UNCTAD):
Secretary-General– Mukhisa Kituyi of Kenya (7th Secretary-General)
HeadQuarters– Geneva, Switzerland
COVID, Technological Advances to disrupt 85 Million Jobs by 2025: WEF Report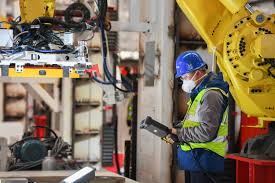 According to the Third Edition of "The Future of Jobs Report 2020" released by the World Economic Forum (WEF), COVID-19 and Technological Advances will disrupt around 85 Million Jobs by 2025.
The WEF report is based on the Future of Jobs Survey, which is based on projections of senior Business Leaders from 300 Global firms who together employ over a million workers.
Key Points:
i.In the next five years, automation and new division of labour between humans and machines will create disruption of jobs.
ii.Redundant work roles will decline from 15.4 percent of the workforce to 9 per cent.
iii.The pandemic induced economic crisis has accelerated the disruption of jobs.
iv.The report also points out that
• 43 per cent of Businesses are set to reduce their workforce due to technology integration
• 41 percent will expand their use of contractors for task-specialised work
• 34 percent plan to expand their workforce due to technology integration.
v.The report also highlights that 50 percent of the workers require re-skilling to remain in their jobs for the next five years.
97 Million New Jobs in New Labour Market:
i.The report found that 97 Million New Jobs may emerge in the New Labour Market consisting of division of labour between humans, machines and algorithms.
ii.The acceleration of technology is set to increase the Global Inequality, and low-income workers, young people, women and low-skilled workers will be most affected.
Suggestions from Report:
i.The report suggested governments provide displaced workers with access to social safety nets, improve education and offer incentives for businesses to invest in jobs of the future.
ii.It urged the private sector to set benchmarks, training programmes and targets to ensure that workers are not left behind.
Antivirals, Spaceflights, hyperloops among 20 markets to transform Economy:
i.WEF released a white paper on '20 markets of tomorrow' which will transform the Economies in an inclusive and sustainable way during the Jobs Reset Summit 2020.
ii.'20 Markets of Tomorrow' includes antivirals, spaceflights, skills capital, water rights and quality credits, genes and DNA sequences, precision medicines and orphan drugs, ed-tech and reskilling services, artificial intelligence, satellite services, greenhouse gas allowances, reforestation services, and hydrogen.
iii.Besides the list, electric vehicles, plastics recycling, care, data, digital financial services, hyperloop-based transport services, new antibiotics, unemployment insurance have been included in the list.
India named among countries with Solid Technological Systems for a transformation:
i.India has been named among the countries that present solid technological systems for such a transformation.
ii.However, India needs development in social and institutional fabric to deliver in these markets.
iii.Czech Republic, Israel, Italy, Japan, Spain, Hungary, Poland and BRIC countries (Brazil, Russia, India and China) have been named among the countries with the potential for such transformations.
Recent Related News:
i.From September 21—24, 2020, the World Economic Forum's fourth and first fully virtual Sustainable Development Impact Summit 2020 was held under the banner "Realizing a Great Reset for Sustainable Development"
ii.On May 13, 2020 According to the World Economic Forum(WEF)'s global Energy Transition Index(ETI) 2020, India ranked 74th with a score of 51.5%.
About World Economic Forum (WEF):
Founder, Executive Chairman – Klaus Schwab
Headquarters – Geneva, Switzerland
India 4th Most Powerful Country in Asia: Lowy Institute Asia Power Index 2020 Edition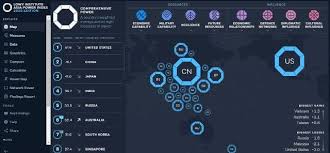 According to Lowy Institute Asia Power Index 2020 Edition released by Sydney (Australia) based Lowy Institute, India with a score of 39.7 (out of 100) is the 4th most powerful country in Asia.
i.United States Topped the index with a score of 81.6, followed by China – 76.1 & Japan – 41.0
ii.However, India has lost its status as "Major Power" as its power came down to 39.7. The score is marginally shy of the Major Power threshold of 40 Points.
iii.India's overall score showed a decline of 1.3 points compared to 2019.
iv.India ranked 4th in Five other measures – Economic Capability, Military Capability, Resilience, Diplomatic influence and Cultural Influence.
v.The index measures power using 128 indicators including economic relations, defense spending, internal stability, information flows and projected future resources.
Rankings according to Lowy Institute Asia Power Index 2020 Edition: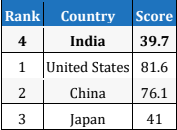 About Lowy Institute:
Executive Director – Michael Fullilove
Headquarters – Sydney, Australia
Indian Bank partnered with IITMIC to Launch Credit Facility for Startups "IND Spring Board"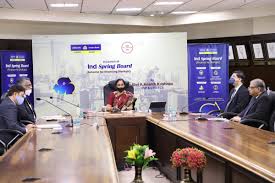 On October 20, 2020, Indian Bank in collaboration with IIT (Indian Institute of Technology) Madras Incubation Cell (IITMIC) has launched an exclusive credit facility of up to Rs 50 crore for start-ups namely "IND Spring Board".
• This new model for financing start-ups was e-launched by K Ananth Krishnan, Executive Vice President (EVP) & Chief Technology Officer (CTO), Tata Consultancy Services (TCS) in the presence of Debasish Panda, Secretary, Financial Services, Ministry of Finance.
• The e- launch was also attended by the Board of Directors (BoDs) of Indian Bank, customers of the Bank and representatives from print & electronic media.
• Recently, Indian Bank also launched "MSME Prerana" programme to empower MSME (Micro, Small & Medium Enterprise) entrepreneurs through skill development and capacity building workshops in local languages.
About IND Spring Board:
Under the project IITMIC will refer start-ups with adequate technology and cash flows to the bank and also extend advisory to the bank on the business model. The bank will then extend loans up to Rs 50 crore to these start-ups to meet their working capital requirement or purchase of machinery, etc.
Recent Related News:
• On 3rd September 2020, the Reserve Bank of India (RBI) approved the appointment of Murali Ramakrishnan as the New Managing Director(MD) and Chief Executive Officer (CEO) of the South Indian Bank, Kerala for a period of 3 years with effect from 1st October 2020. He succeeds V. G. Mathew.
• On September 24, 2020 Reserve Bank of India (RBI) released "'Technology Vision for Cyber Security' for Urban Co-operative Banks (UCBs) – 2020-2023". It aims to enhance cyber security in the Urban Co-operative banking sector against the growing Information Technology (IT) and cyber threat environment.
About Indian Bank:
On April1, 2020, Allahabad Bank amalgamated with Indian Bank.
Managing Director (MD) and Chief Executive Officer (CEO)– Padmaja Chunduru
Headquarter– Chennai, Tamil Nadu
Tagline– Your Own Bank
About IIT Madras-Incubation Cell:
Chief Executive Officer (CEO)– Dr Tamaswati Ghosh
Chairman– Dr. Ashok Jhunjhunwala and Dr Bhaskar Ramamurthi
Headquarter– Chennai, Tamil Nadu
Zenpay Solutions, RBL Bank and YAP join hands to Digitalise Salary Accounts for SMEs, MSMEs
On October 20, 2020 In order to drive financial inclusion to issue salary cards to its customers across India, Zenpay Solutions partnered with RBL bank and YAP. The corporate expense and salary payment solution helps the employees(working class people who perform manual labor) who work with SMEs(Small and medium-sized enterprises) and MSME(Micro, Small and Medium Enterprise) to receive digital payments through a salary account.
Key Info:
i.A digital salary card and mobile application will also be offered by Zenpay Solutions to the customers. This helps the customers to manage their finance efficiently with the help of the interactive dashboard.
ii.The benefits of the partnership include, instant activation, easy KYC(Know your Customer), zero paperwork, salary card and enhanced customer experience.
Additional Info:
i.Zenpay Solutions, by increasing the reach and the targeted customers particularly those from rural sectors who do not access banking services, has benefited more than 50,000 customers across India in a short span of time.
ii.The company aims to expand its reach by creating 1 lakh new customers across north India, in the next 6 months and also intends to create a customer base of 1 million customers by 2021.
Recent Related News:
On June 29, 2020, SAP India Private Limited, a subsidiary of Germany based enterprise technology firm, in partnership with National Association of Software and Service Companies (NASSCOM) Foundation, United Nations Development Programme (UNDP) and Pratham InfoTech Foundation, has rolled out Global Bharat program to equip micro, small and medium enterprises (MSMEs) by providing them access to global marketplace, digital skilling for the workforce and transforming business processes.
About Zenpay Solutions:
Founder andChief Executive Officer(CEO)– Ankit Bhargava
HeadQuarters– New Delhi, India
About RBL Bank:
HeadQuarters– Mumbai, Maharashtra
Managing Director(MD)& CEO– Vishwavir Ahuja
Pravir Krishna MD of TRIFED won the CEO of the Year and Visionary Leadership award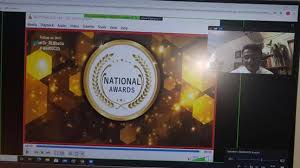 On 14th October 2020, Pravir Krishna, Managing Director(MD) of Tribal Cooperative Marketing Development Federation of India (TRIFED) received the CEO of the Year and Visionary Leadership Award for his exemplary and inspirational leadership. The awards were presented at the virtual edition of National Awards for Excellence – PSU hosted by the World Human Resource Development (HRD) Congress.
The TRIFED team led by Pravir Krishna won the collective award for the investment in the start-ups category.
About National Awards for Excellence – PSU:
The National Awards for Excellence of the World HRD congress recognises the outstanding initiatives of the government departments, Public Sector Units (PSU) and industry leaders who play a major role to achieve self-reliant economy and Aatmanirbhar Bharat.
About Pravir Krishna:
i.Pravir Krishna, 1987 batch Indian Administrative Service(IAS) officer from Madhya Pradesh cadre served as the joint secretary in the Ministry of Shipping.
ii.He was included in the list of the 50 most influential Indians in May 2020, for his contribution towards changing the lives of the tribals.
Bank of Ghana (BoG) won Central Bank of the Year Award 2020 in 7th Annual Central Banking Awards 2020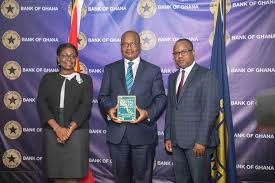 On 13th October 2020 the Central Banking organised a virtual award ceremony to honour the winner of the Annual Central Banking Awards 2020. The 2020 awards mark the 7th edition of the Annual Central Banking Awards. The award recognises the excellence in the central banking community.
About Central Banking Awards:
i.The annual Central Banking Award was first launched in 2014.
ii.The trophies of the central banking awards were made of sustainable material and were presented at the virtual award ceremony.
iii.The awards were formally presented to the governors and business-line head of the central banks and market practitioners.
Winners of Central Banking Awards 2020:
i.The Bank of Ghana (BoG) received the Central Bank of the Year Award 2020 and Ernest Addison, the governor of BoG received the award on behalf of the bank.
ii.Otmar Issing, was honoured with the Lifetime Achievement Award 2020. Christopher Jeffery, editor-in-chief and chairman of the Central Banking Awards Committee presented the award to Otmar Issing.
iii.Mark Carney, governor of the Bank of England won the Governor of the Year Award 2020. The award recognises the all-round achievements in the job.
Note:
Raghuram Rajan, former governor of Reserve Bank of India (RBI) received the Governor of the Year in the Central Banking Awards 2015.
Recent Related News:
State Bank of India (SBI) to receive Brandon Human Capital Management(HCM) Excellence Award(also known as the Academy Awards of Learning & Development)2020, a global recognition for its HR initiative, "Nayi Disha". The award winners will be honored at Brandon Hall Group's annual HCM Excellence Conference, January 26-28, 2021 at the Hilton West Palm Beach, Florida.
About Ghana:
President- Nana Akufo-Addo
Currency- Ghanaian cedi
Seema Gupta, Director (Operations) of POWERGRID Won GOLD Stevie® Award in 17th Annual Stevie Awards for Women in Business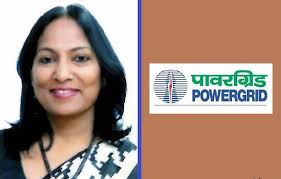 Seema Gupta, Director (Operations) of Power Grid Corporation of India Limited(POWERGRID), a PSU(Public Sector Undertaking) under Ministry of Power, Government of India has been named the winner of GOLD Stevie® Award in the Lifetime Achievement-Business category in the 17th annual Stevie Awards for Women in Business.
• The awards will be presented on December 9, 2020 during a virtual awards ceremony.
Note– The Gold Stevie winners will receive a Gold Stevie trophy.
About Stevie Awards for Women in Business
i.It is an international competition produced by the creators of the prestigious International Business Awards® and American Business Awards®.
ii.It is given to honor women globally who are in positions as executives, entrepreneurs, employees, and also the companies they run.
iii.The Gold, Silver, and Bronze Stevie Award winners of this year(2020) were determined by the average scores of more than 180 business professionals around the world, working on 7 juries.
iv.The Gold Stevie Award has been conferred since 2002, the silver and bronze awards were introduced in 2012.
About Seema Gupta:
i.Seema Gupta has over 36 years of experience in the power sector.
ii.She joined POWERGRID in 1991 and was appointed as a Director (Operations) in March 2018.
iii.Prior to joining POWERGRID, she has worked for about 7 years in NTPC limited(formerly known as National Thermal Power Corporation Limited)
Awards & Honours
• In 2017 she was conferred with Special Commendation Award for Outstanding Women Manager in Public Sector Enterprises by President of India.
• She was considered as the Best Contributor at the ITOMS 2018 Conference in Malaysia.
About Power Grid Corporation of India Limited(POWERGRID):
Headquarters– Gurgaon, Haryana
Chairman & Managing Director– Kandikuppa(K.) Sreekant
IRDAI sets up panel under P Umesh to Examine Need for Standard Cyber Liability Insurance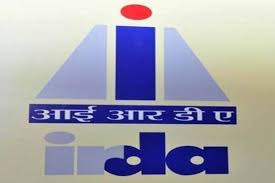 The cases of cyberattack and high-profile data breaches have increased amid COVID-19 pandemic. In order to curb this situation, on October 20, 2020, Insurance Regulatory and Development Authority of India (IRDAI) set up a 9- member panel under P Umesh, Consultant-Liability Insurance, to explore the possibility of a basic standard cyber liability insurance product for individuals and establishments that can manage their cyber risks.
• The panel will recommend the scope of the cyber liability insurance covers for the present context and for the medium term.
• The working group will submit its report within two months.
Other Responsibilities of Panel:
— Examining of various types of incidents involving cyber security in the recent past and possible insurance coverage strategies for those.
–Examining cyber liability insurance covers available in Indian market and in other developed jurisdictions.
About Insurance Regulatory and Development Authority of India (IRDAI):
Chairman– Dr.Subhash Chandra Khuntia
Headquarter– Hyderabad, Telangana
Police Commemoration Day observed on 21st October, 2020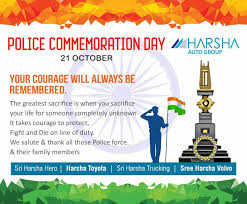 Police Commemoration Day is observed annually on October 21. It is observed to honor the loyalty and supreme sacrifice of police personnel for the nation.
Background:
It is observed to remember the sacrifice of Ten policemen who were killed in an ambush by Chinese Troops on October 21, 1959 in Ladakh's Hot Spring area.
Key Points:
i.The Annual Conference of Inspectors General of Police of States and Union Territories held in January, 1960 decided to observe October 21 as 'Police Commemoration Day' in order to commemorate the exceptional valour by the men of CRPF (Central Reserve Police Force).
ii.Since 2012, Police Commemoration Day Parade has been held at the National Level at the Police Memorial, Chanakyapuri, New Delhi.
iii.Since 1961, more than 35, 298 Police personnel have sacrificed their lives for the security of the nation and service to society.
iv.In the last one year, 264 personnel of State Police Forces and Central Armed Police Forces (CAPF) have lost their lives in the line of duty.
v.343 Police and CAPF personnel have lost their lives to COVID-19 in line of duty during Pandemic.
Global Iodine Deficiency Disorders Prevention Day 2020 – October 21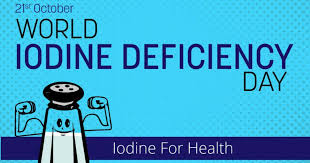 Global Iodine Deficiency Disorders (IDD) Prevention Day is also known as World Iodine Deficiency Day is annually observed on 21st October. The day aims to create awareness of the needs of the Iodine, an essential dietary mineral required for the normal function, growth and development.
Need of Iodine:
The trace amount of iodine is required for the normal function of the body since it supports the thyroid gland to produce thyroxine (T4) and triiodothyronine (T3) hormones.
Iodine Deficiency Disorders (IDD):
The Iodine Deficiency Disorders (IDD) contributes to the single largest cause of the preventable brain damage across the globe.
The consequences of IDD are invisible and cannot be reversed.
IDD in India:
The people of India are prone to IDD due to the deficiency of iodine in the Indian soil which produces iodine deficient food.
To overcome the risk of IDD, the salt is fortified with iodine (iodized salt).
Around 350 million people of India are at risk of IDD since they do not consume the sufficient amount of iodized salt.
Efforts of India – NIDDCP:
India launched the National Goitre Control Programme(NGCP) in 1962 with an aim to eradicate iodine deficiencies in the people across India.
NGCP was renamed as the National Iodine Deficiency Disorders Control Program (NIDDCP) in 1992, to focus on the iodine deficiency illness like mental retardation, physical weakness, deaf-mutism, stillbirth, abortion and cretinism.
Aim of NIDDCP:
• To reduce the prevalence of IDD to below 5% in the country.
• To ensure 100% consumption of adequately iodized salt (15ppm) at the household level.
Note:
The WHO guidelines state that a daily intake of 150 micrograms is required to prevent IDD, which can be achieved by taking an adequate iodized salt that contains 15 parts per million(ppm) of iodine.
FICCI Selected as National Industry Partner for the 3rd "Make in Odisha" Conclave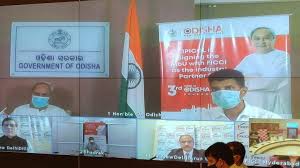 On 20th October 2020, the Government of Odisha selected the Federation of Indian Chambers of Commerce and Industry (FICCI) as its national industry partner for the 3rd edition of the "Make in Odisha" conclave.
Industrial Promotion and Investment Corporation of Odisha Limited(IPICOL) owned by the government of Odisha is the nodal investment promotion and industrial facilitation agency signed a Memorandum of Understanding(MoU) with the FICCI for the promotion and investor outreach activities which has to be carried out until the next edition of the "Make in Odisha" conclave.
Key People:
The MoU was signed in the presence of Naveen Patnaik, Chief Minister (CM) of Odisha and Dibya Shankar Mishra,Minister for Industry and MSME; Sangeeta Reddy president of FICCI and Monica Nayyar Patnaik, Chairperson of Odisha State Council also present during the signing.
About "Make in Odisha" Conclave:
i.The "Make in Odisha" conclave, is the flagship industrial summit of the Government of Odisha which showcases Odisha as an industrial powerhouse and a suitable investment destination in India.
ii.At the wake of COVID-19 the state has decided to resume the investment outreach activities over the virtual platform as webinars and virtual meetings to undertake the physical form activities of Make in Odisha.
Results of Make in Odisha Conclave:
i.The Make in Odisha conclave of 2016 and 2018 has resulted in significant increase in the amount of new investments to the state which aided to create a diversified industrial base in Odisha.
ii.The state had picked up new investments worth Rs. 24,300 crore since February 2020.
Note:
The revised date and manner of the 3rd edition of Make in Odisha conclave will be decided by the state government considering the COVID-19 situation and the guidelines of the Central government.
Recent Related News:
On June 29, 2020 Odisha government in a high-level meeting held under the Chairmanship of Chief Secretary Asit Tripathy decided to implement a new initiative 'Sabuja Odisha'. The initiative will increase green cover through extensive plantations over 1,30,264 Hectares of land.
About Federation of Indian Chambers of Commerce and Industry (FICCI):
President– Dr Sangita Reddy
Headquarters– New Delhi
Established in- 1927
India and Kazakhstan Explores Co-Production and Co-Development of Defence Products
Sanjay Jaju, Joint Secretary (DIP-Defence Industries Production), while speaking at the inaugural of the India- Kazakhstan Defence Cooperation Expo, a two-day virtual expo jointly organized by FICCI(Federation of Indian Chambers of Commerce & Industry) and Ministry of Defence stated that many Indian companies are already in talks with Kazakhstan defence industries for co-production and co-development in defence production and for opening a new chapter in the heavy engineering sector.
Aishwarya Sridhar, First Indian Woman to Win Wildlife Photographer of the Year 2020
On 13th October 2020, Aishwarya Sridhar (23 years old) became the first and youngest Indian Woman to Win Wildlife Photographer of the year 2020. The 2020 awards mark the 56th year of the Wildlife photographer of the Year Award. The award show was organised by the National Museum of History, London. Aishwarya won the award for her photograph titled "Light of Passion" featuring fireflies.2635b7On 13th October 2020, Aishwarya Sridhar (23 years old) became the first and youngest Indian Woman to Win Wildlife Photographer of the year 2020. The 2020 awards mark the 56th year of the Wildlife photographer of the Year Award. The award show was organised by the National Museum of History, London. Aishwarya won the award for her photograph titled "Light of Passion" featuring fireflies.
ADTL Signed to Build & Run Rs.753 Crore Worth MiG-29 Simulator Centre for IAF
Alpha Design Technologies Ltd. (ADTL), Bengaluru based company has signed the 1st of 2 phased Defence contracts with the Ministry of Defence and Russia's RAC MiG. ADTL will build, run and maintain the Rs.753 crores worth two types of fighter aircraft simulators. Pilots of Indian Air Force(IAF) will train on these simulators before flying MiG- The 1st contract worth Rs.53 crores is to establish the Alpha design and run MiG-29 simulator centre at Adampur airfield for 2 years. The 2nd 18-year contract will be signed after 2 years.
UIDAI Introduce Aadhaar PVC card, a New Form of Aadhaar
The Unique Identification Authority of India (UIDAI) introduced a new form of Aadhaar, namely, Aadhar polyvinyl chloride (PVC) card. The Aadhaar PVC card has enhanced security features and is more convenient to carry. The pocket-sized verifiable identity card can be obtained at a price of Rs 50. Aadhaar card holders can order the new Aadhaar PVC card even if their mobile number is not registered in Aadhaar.