MWCD signed MoU with Ministry of AYUSH to integrate AYUSH systems with nutrition interventions of ICDS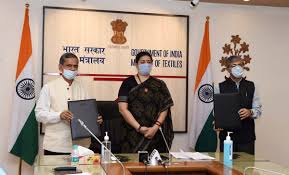 India is a home to traditional health care systems but still the menace of malnutrition is ruling the nation. The Central Government is working towards the collaboration of science and ayurveda to achieve optimum nutritional standards among the target groups. In this regard, on September 20, 2020, Ministry of Women and Child Development (MWCD) inked Memorandum of Understanding (MoU) with the Ministry of Ayurveda, Yoga and Naturopathy, Unani, Siddha and Homoeopathy (AYUSH) to control Malnutrition as a part of POSHAN (Prime Minister's Overarching Scheme for Holistic Nutrition) Abhiyaan or National Nutrition Mission Abhiyaan of MWCD to improve the nutritional outcomes for children, pregnant women and lactating mothers.
• The MoU was signed by Ram Mohan Mishra, Secretary, WCD and Vaidya Shri Rajesh Kotecha, in the presence of Smt Smriti Zubin Irani, Union Minister for WCD and Textiles, and Shripad Yesso Naik, Union Minister of State (Independent Charge), Ministry of AYUSH, who joined the signing ceremony through videoconferencing.
• As a part of MoU there will also be a launch of hashtag #Ayush4Anganwadi for generating awareness about the activities on the digital media.
Areas of Cooperation under MoU:
Integration of AYUSH into POSHAN Abhiyaan and under the Umbrella Integrated Child Development Services (ICDS) program
Control of malnutrition through the principles and practices of Ayurveda, Yoga and other Ayush systems.
Key Points:
-As part of collaboration, the Ministry of AYUSH provides support to the beneficiaries of Umbrella Integrated Child Development Services (ICDS) program of the MWCD attending Anganwadi Centers.
-There will be establishment of Nutri-gardens (PoshanVatika) and medicinal gardens in every Anganwadi in near future with live demonstration to beneficiaries how to use them through various home-based preparations. Also, Yoga sessions in the Anganwadi Centers would be conducted.
-AYUSH would provide technical guidance and support for the implementation of various interventions including developing nutritious recipes based on regional and climatic preference.
-Initially, a pilot will be conducted in 1000 Anganwadi Centers each in few States, which can be upscaled later in a phased manner. It should be noted that an Anganwadi worker who is providing the Ayurveda nutrition message to the community at ground level will be designated as 'DHATRI' – Dedicated Health Activist to Replenish the Innutrition.
Recent Related News:
i.On 13th August 2020, The Governing board of National Health Authority(NHA) approved the proposal to integrate the existing health schemes of the central ministries with the Ayushman Bharat Pradhan Mantri Jan Arogya Yojana (AB-PMJAY) for employees, during the governing board's review meeting on the implementation AB-PMJAY chaired by Harsh Vardhan, Union Minister of Health and Family Welfare.
ii.In order to give a major boost to the "Beti Bachao, Beti Padhao" campaign, on August 5, 2020, the state government of Haryana has launched two schemes, with a total outlay of Rs 256 crore, viz. launched "Mahila Evam Kishori Samman Yojana" to provide free sanitary napkins to girls and women of below poverty line (BPL) families, and initiated "Mukhya Mantri Doodh Uphar Yojana" to provide fortified flavoured skimmed milk powder to women and children.
NITI Aayog, ISPP sign Statement of Intent to Enhance Capacity Building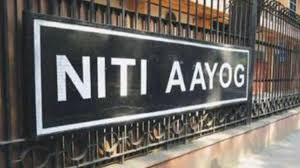 On September 19, 2020 Development Monitoring and Evaluation Office (DMEO) of NITI (National Institution for Transforming India) Aayog signed a Statement of Intent with Indian School of Public Policy (ISPP) to provide training, mentoring and other activities to strengthen the knowledge, ability, skills of Government Officials and public policy scholars.
Objective:
NITI Aayog, ISPP have joined hands with an objective of building a working practice for faster intermediation of knowledge and use within the public system.
Key Notes:
i.Under the Statement of Intent, evidence building exercises, organising joint conferences and podcast series will be conducted by ISPP Scholars.
ii.ISPP scholars will interact and interview with DMEO and NITI Aayog's experts on current policy issues, evaluations and perspectives.
iii.In future, Live projects for ISPP scholars, Internships, exchange of experts between DMEO and ISPP will also be explored under the Statement of Intent.
Development Monitoring and Evaluation Office (DMEO):
i.DMEO was established in September, 2015 by merging Programme Evaluation Organization and Independent Evaluation Office.
ii.It actively monitors and evaluates the implementation of the Government of India's programmes and initiatives.
iii.It will also suggest and identify needed resources to strengthen the probability of success and scope of a Program.
Recent Related News:
i.NITI Aayog in partnership with Bill and Melinda Gates Foundation (BMGF), Centre for Social and Behavioural Change (CSBC) of Ashoka University, Ministry of Health and Family Welfare (MoHFW), and Ministry of Women and Child Development (WCD) launched the behaviour change campaign 'Navigating the New Normal' and its website to spread awareness about COVID-19 in "Unlock" phase.
ii.On August 14, 2020 NITI Aayog's Atal Innovation Mission(AIM) in collaboration with NASSCOM launched Atal Tinkering Lab(ATL) Artificial Intelligence(AI) Step-up module (ATL AI Step Up Module).
About Development Monitoring and Evaluation Office (DMEO):
Director General – Sekhar Bonu
Headquarters – New Delhi
About Indian School of Public Policy (ISPP):
Director – Parth Shah
Location – New Delhi
PM Modi lays Foundation Stone for 9 Highway Projects worth Rs 14, 528 crores in Bihar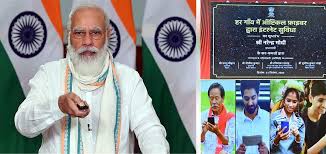 On September 21, 2020 Prime Minister Narendra Modi laid the Foundation Stone for Nine Highway Projects worth Rs 14, 528 Crores in Bihar through video conference. The project includes making six-lane highways, and three bridges on rivers.He also laid foundation of 'Har Gaon Optical Fibre Cable' for Internet Services to connect all villages of Bihar.
Bihar Chief Minister, Nitish Kumar, Deputy Chief Minister of Bihar, Sushil Kumar Modi, Minister of Law and Justice Ravi Shankar Prasad participated in the virtual meeting.
Highway Projects:
i.The total road length of the road projects is 350 kms. The projects worth Rs 14, 528 Crores on completion will improve Bihar's connectivity with Uttar Pradesh and Jharkhand.
ii.Upon successful completion of the projects, all the rivers in Bihar would have bridges which will conform to the 21st century specifications. All major national highways would be widened and strengthened.
iii.Under the Prime Ministers Package announced in 2015, over 3000 Kms of National Highway were proposed. In addition, under the Bharatmala Project, a six and a half kilometer national highway is being constructed.
• Now in Bihar, there are 5 projects underway to connect East and West Bihar with four lanes and 6 projects underway to connect North India with South India.
"Har Gaon Optical Fibre Cable" Project:
i.Prime Minister inaugurated the "Har Gaon Optical Fibre Cable" project ,under this about six lakh villages would be provided internet services through optical fibre cable in 1,000 days. This includes all 45,945 villages in Bihar. It will be executed by the Department of Telecom, Ministry of Electronics & Information Technology and Common Service Centres (CSC).
ii.It will be executed in 180 days and will be completed by March 31, 2021, at an approximate cost of Rs 1,000 crore.
iii.The project also includes implementation of one Wi-Fi and five fibre-to-the-home (FTTH) connections for one year, free of cost to identified government institutions, primary schools, Anganwadi centres, ASHA workers, and Jeevika Didi, etc., and one Wi-Fi at a public place in every village of Bihar.
iv.The project will enable digital services like e-Education, e-Agriculture, Tele-Medicine, Tele-law to be easily available for the common citizens of Bihar.
v.In the next 1000 days, around one lakh villages are set to be connected through Optical Fibre under this project.
Special Package in 2015:
i.PM declared a special package for infrastructure development of Bihar in 2015. Which included 75 projects worth Rs 54,700 crore.
ii.13 projects have been completed, works are progressing in 38, while others are in the Detail Project Report/Bidding/Sanction stage.
iii.Under the package, the total number of bridges over Ganga will increase to 17, with a lane capacity of 62.
iv.On an average, there would be a bridge over rivers every 25 kms in the state.
Other Participants in Virtual conference :-
Shri Giriraj Singh, Bihar Governor Shri Fagu Singh, Deputy Chief Minister Shri Sushil Kumar Modi, Union MoSs Shri R K Singh, Gen (Dr) V K Singh (Retd), Shri Ashwini Kumar Chaube, Shri Sanjay Dhotre, Ministers from the State, several MPs, MLAs and senior officers from the Centre and the State.
Recent Related News:
i.On August 28, 2020 Union minister Ravi Shankar Prasad laid foundation stone of the digital training and skilling center of the National Institute of Electronics and Information Technology (NIELIT) at Muzaffarpur in Bihar which will be developed by the Ministry at a cost of Rs 9.17 crore.
ii.On July 11, 2020 Institute for Human Development (IHD), an Indian non-profit institution conferred with 'Development Marketplace Award 2020: Innovations to Address Gender-Based Violence' from World Bank Group and Sexual Violence Research Initiative (SVRI) for the project alcohol, intimate partner violence and household economy: an assessment of liquor ban in Bihar.
About Bihar:
Rivers – Ganga, Ghaghra, Gandak, Burhi Gandak, Bagmati, Kamla, Mahanada, Kosi, Sone, Phalgu and Karmanasa.
UNESCO Heritage Sites – Mahabodhi Temple Complex, Nalanda Mahavihara, Kushinagar.
India Launches First Ever Cargo Ferry Vessel "MCP Linz" to Maldives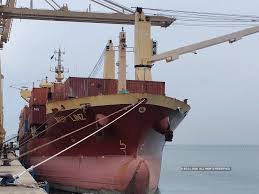 On September 21, 2020 Minister of State (MoS) (Independent Charge) for shipping, Mansukh Mandaviya and Minister of Transport and Civil Aviation of Maldives, Aishath Nahula jointly launched the First Ever Direct Cargo Ferry Service between India and Maldives. The services will be a big boost for business communities in India and Maldives to expand their business and trade relations.It is considered to be the new connectivity effort has begun in Indian Ocean Region.
The Ceremony was attended by representatives from Tuticorin and Cochin ports and Officials from Maldives Ports Limited (MPL) and Foreign Ministry of Maldives.
"Neighbourhood First":
The service reflects the "Neighbourhood First" policy of the Indian Government and "India First" policy of the Maldives.
Key Points:
i.The service will connect the Indian ports of Tuticorin, Cochin Ports with Kulhudhuhfushi and Male Ports in the Maldives.
ii.The Cargo Ferry Vessel "MCP Linz" will be operated by Shipping Corporation of India (SCI). India will subsidize the service approximately at $ 3 Million.
iii.It will reduce the transportation cost, and provide a timely, short and cost effective means of transportation between the two countries.
iv.The service will run twice a month.
Areas of Benefit:
i.Indian medium and small-size enterprises are expected to benefit from the services.
ii.Maldivian Exporters of Tuna and other marine products will get an opportunity to enter the Indian market. It will also open the possibility of sending their goods to Europe through Cochin and Tuticorin ports.
iii.The Maldives Majlis (Parliament) has announced a 50% reduction in custom duties for import items which are cleared at Kulhudhuffushi port.
iv.With the expansion of Hanimaadhoo Airport (via Indian credit line), the freight ferry service link to the northern port of Gulhudufushi will ensure the economic growth of the Northern Maldives and facilitate investments in other machinery for tourism and prosperity.
MCP Linz:
i.MCP Linz is capable of carrying 380 TEUs (Twenty-foot equivalent unit) and 3000 MT (Metric Tonnes) on bulk cargo. It will have a turnaround time of 10-12 days for its voyages.
ii.It also has a cold stage facility.
iii.It is capable of carrying all types of commodities such as electrical machinery, furniture, pharma products and other perishable goods.
Background:
i.India, Maldives had signed a Memorandum of Understanding (MoU) on ferry services during Prime Minister Narendra Modi's visit to Maldives in June 2019. Federation of Indian Chambers of Commerce and Industry (FICCI) carried out the feasibility study on the Cargo Ferry Service.
ii.The decision to launch the service was announced in a virtual meeting between Union Minister of External Affairs, S Jaishankar and Maldives Foreign Minister Abdulla shahid on August 13, 2020.
Recent Related News:
i.On July 28, 2020, the Financial Assistance for High Impact Community Development Projects (HICDP) from the Government of India handed over to the Government of Maldives in the form of a symbolic cheque of USD 5.6 million.
ii.On August 10, 2020, India and Maldives signed a contract for the development of five eco-tourism zones in Addu atoll of Maldives during an online signing ceremony held from Addu City.
About Maldives:
President – Ibrahim Mohamed Solih
Capital – Male
Currency – Maldivian Rufiyaa
India extends US$250 mn support to Maldives amid Covid-19; routed through Treasury bonds subscription by SBI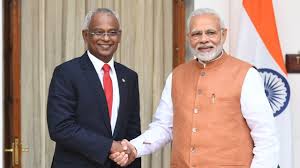 The whole globe is facing challenging situations arising due to COVID-19 which also include India's maritime Border sharing partner Maldives. In order to reduce the economic and financial impact driven by COVID-19, the President of Maldives Ibrahim Mohamed Solih requested Prime Minister of India Narendra Modi for urgent financial aid. In this regard, on September 20, 2020, India provided a financial assistance of US$250 million(Indian Rupees of around 1837 crores) at favourable terms to the Government of Maldives in the form of symbolic cheque which was handed over by the High Commissioner of India Sunjay Sudhir to the Minister of Foreign Affairs Abdulla Shahid during an event held at the Ministry of Foreign Affairs, Maldives.
• This financial support is provided through subscription in Maldives' Government Domestic Treasury bonds by State Bank of India (SBI), Male (Maldives) so that it does not reflect in the external borrowings of the Maldives.
• This soft loan has 10 years tenure for repayment and a very low interest rate.
• It should be noted that it is the largest financial support package announced by a bilateral partner during this crisis, and Maldives is the only country to which India has provided such assistance.
• This financial assistance was first announced by Union Minister Subrahmanyam Jaishankar, Ministry of External Affairs (MEA) during a virtual conversation with Maldivian Counterpart Abdulla Shahid in August 2020.
How will this aid be helpful to Maldives?
Tourism constitutes a third of the Maldives' national revenue. This aid will not only provide significant relief for cash flow burden during the Covid19 crisis but also helps in financing a part of the revenue gap caused due to the halt in the tourism sector.
• It will be utilised towards critical public service functions and Covid19 response packages.
How India helped Maldives at the time of COVID-19?
-In March 2020, a team of doctors and specialists visited the Maldives in March to assist in COVID-preparedness.
-In April 2020, consignment of 5.5 tonnes of essential medicines was donated.
-In May 2020, another consignment of 6.2 tonnes of medicines was airlifted from 4 Indian cities to Male by the Indian Air Force, and 580 tonnes of food aid was provided through Mission Security and Growth for All in the Region (SAGAR).
-India lifted export restrictions on medical consumables, respiratory apparatus, and testing kits and reagents for Maldives.
– Maldives is the first neighbouring country with which an air bubble is being operationalized by India.
-Again, India will also send doctors and nurses recruited on short-term contracts to reinforce the health system in the Maldives in the battle against COVID-19.
Other Participants: The special ceremony was also attended by SBI Chief Executive Officer (CEO) Male Bharat Mishra and officials from the Ministry of Foreign Affairs, the Ministry of Finance and the High Commission of India in the Maldives.
Recent Related News:
On August 5, 2020, India has extended the Line of Credit (LoC) worth US$18 million to the Government of Maldives for the expansion of fishing facilities at Maldives Industrial Fisheries Company (MIFCO) based in Felivaru, Lhaviyani Atoll, through the development of fish collection and storage facilities, and the setting up of a tuna cooked plant and fishmeal plant.
On August 27, 2020, the government of Maldives launched India backed infrastructure projects viz. Hulhumale Central Park and renovation of the Arrival Jetty in Maldives during a ceremony which was attended by Foreign Minister Abdulla Shahid, Hulhumalé MP Ali Niyaz, High Commissioner Sunjay Sudhir, MD of Housing Development Corporation Limited (HDC) Suhail Ahmed and officials from the Ministry of Foreign Affairs of Maldives.
About Maldives:
Capital– Male
Currency– Maldivian rufiyaa
India delivers Two Modern DMUC Trains to Nepal Railways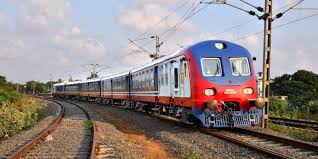 On 18th September, 2020 Konkan Railways (operated by Konkan Railway Corporation) handed over two modern Diesel-Electric Multiple Unit (DMUC) trains to Nepal Railways for the Jaynagar-Kurtha Broad Gauge Line.The Rails will run between Jaynagar (Bihar) and Kurtha in Dhanusa district from December, 2020.
Key Points:
i.The Trains have been manufactured by Integrated Coach Factory, Chennai with modern amenities and latest AC- AC Propulsion Technology.
ii.They were procured by Nepal's Railway Department for a price of 84 Crore 65 Lakhs Nepali Rupees.
iii.Each set will have 5 coaches, and will withstand a capacity of 1, 300 passengers at a time.
Jaynagar-Kurtha Railway Line:
i.The train services between Jaynagar and Kurtha will cover a distance of 35-km and will benefit people of both countries.
ii.This line was originally built by British Raj to transport logs from forests at Mahottari, Nepal to India.
iii.India has provided the financial and technical support for the construction of the railway line. The services in the line will start after the Dashain and Tihar festivals.
Nepal begins first Broad-Gauge railway service trails:
With the arrival of the two modern trains, the trial service for Nepal's first Broad-Gauge railway service began from September 18, 2020.
Projects in-progress:
i.Indian Government is building the 69-km Jaynagar-Janakpur-Bardibas railway at a cost of Rs 10 billion.
ii.The Railway Track is being built in three phases. The first phase links Jaynagar and Kurth, the 17 km long second section will link Kurtha and Bhangaha (Nepal) and the 17 km long third phase extends from Bhangaha to Bardibas.
Recent Related News:
i.On 12th May 2020, TheThiruvananthapuram division of Southern Railways and Kerala Circle of Postal department has initiated a first of its kind to establish tie up with the door delivery and pick up of parcels to help the public during the lockdown.
ii.As a part of 111 kilometre-long Jiribam-Tupul-Imphal line project, Indian Railways' North East Frontier Railway zone is constructing the world's tallest pier bridge, having height of 141 metres, across river Ijai in Manipur with an outlay of Rs 280 crore.
About Nepal:
Prime Minister –Khadga Prasad Sharma Oli (known as KP Sharma Oli)
Capital – Kathmandu
SBI Started Women Self-Reliance Programme in Assam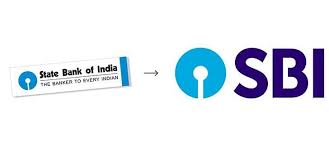 On September 19, 2020, State Bank of India (SBI) initiated "Mahila Atmanirbharshil Aachani (Women Self-Reliance programme)" in Assam on the lines of the Atmanirbhar Bharat Abhiyanto accelerate Self Help Group (SHG) finance in a mission mode,. In this regard, SBI branches of Assam sanctioned 856 SHGs sponsored by NRLM with financial outlay of Rs. 38 crore.
• Notably, women SHGs of Assam are very active and rely on social collateral rather than on financial collateral.
• The basic objective of the programme is to create a strong bonding with the SHG members besides extending credit linkages to the women SHGs nurtured and sponsored by National Rural Livelihoods Mission (NRLM), Assam for self-reliance and economic upliftment.
Recent Related News:
i.SBI has launched "KCC (Kisan Credit Card) Review option" on its digital agricultural solution platform, YONO ("You Only Need One") Krishi. With this application the farmers can access their KCC limit in the virtual platform.
ii.SBI has partnered with India's First Real-Time Group Negotiation E-Platform, AddaCorner to launch 'Online Home Carnival', which will help in boosting the Real Estate market in Bangalore. Along with the launch of 'Online Home Carnival', AddaCorner was also launched.
About State Bank of India (SBI):
Chairperson– Rajnish Kumar
Headquarter– Mumbai, Maharashtra
SBI Life Insurance Signs Bancassurance Pact with YES Bank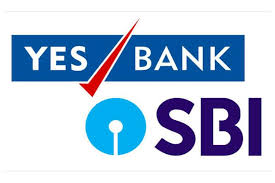 On 21st September 2020, SBI Life Insurance signed a bancassurance agreement with YES Bank to provide a range of insurance solutions to the customers of YES Bank across the nation.
Rajan Pental, Global Head of Retail Banking of Yes Bank and AVS Sivaramakrishna, Regional Director-Mumbai region of SBI Life Insurance signed the bancassurance agreement in the presence of Mahesh Kumar Sharma, MD & CEO of SBI Life Insurance and Ravi Krishnamurthy President-Zone 1, SBI Life and other dignitaries.
Objective:
YES Bank aims to provide financial security to its customers and reduce the protection gap in india.
Features of the agreement:
i.Under this pact the assorted range of individual and group insurance solutions of SBI life Insurance will be offered to the customers of YES bank through its branches across India.
ii.The product portfolio of the SBI life integrated with the digital capabilities and widespread coverage of the YES bank will ensure the accessibility of life insurance to its customers.
Key Points:
i.SBI life is working toward strengthening its distribution channels through its strategic association with banks, corporate agents etc.
ii.This integration of the innovative products and expertise of SBI life and the customer network of YES Bank will benefit the customers.
Recent Related News:
i.Bharti AXA Life Insurance has entered into a bancassurance partnership with SBM Bank (India) Limited (SBM Bank India). Through this partnership, Bharti AXA Life Insurance will offer its entire suite of life insurance products, including protection, health, savings and investment plans, to the customers of SBM Private Wealth, the retail banking arm of SBM Bank India.
ii.On July 6, 2020, Karur Vysya Bank (KVB), a Scheduled Commercial Bank in India has joined hands with Star Health and Allied Insurance Co Ltd for bancassurance (selling of life assurance and other insurance products and services by bank).
About SBI Life Insurance:
MD & CEO– Mahesh Kumar Sharma
Headquarters– Mumbai, Maharashtra
About YES Bank:
MD & CEO– Prashant Kumar
Headquarters– Mumbai, Maharashtra
India's Nominal GDP to Grow by 19% in FY22: Finance Ministry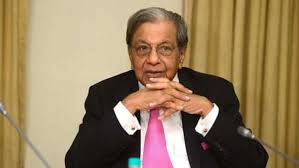 On September 20, 2020 Krishnamurthy Subramanian, chief economic advisor in the finance ministry, Government of that as per the estimate of finance ministry, India informed Gross Domestic Product(GDP) is expected to grow by 19% in FY22(2021-22) on a low base.
NK Singh, chairman of Fifteenth Finance Commission (FFC) stated that this estimate is a bit moderate when compared with some estimates received from experts.
Note– Some experts had estimated that nominal Gross Domestic Product(GDP) could be 21% as an extreme case and others stated it could be more modest.
Nominal GDP of 1st Quarter of this financial year
The nominal GDP in the 1st quarter of this financial year contracted by 22.6% to Rs 38.08 lakh crore compared to Rs 49.18 lakh crore in the same period last year.
Key Info
The Economists have warned that although the rebound in FY22 appears to be strong, the GDP may still be behind the record for the year ended March 31, which was estimated to be Rs 203.4 lakh crore by the National Statistical Office.
No expenditure Projections for FY22 and FY23
i.The finance ministry stated that it will not be able to submit Medium Term Expenditure Framework with targets representing expenditure of FY22 and FY23 as mandated under the FRBM (Fiscal Responsibility and Budget Management) Act, 2003.
ii.This is because reliable projections of GDP growth cannot be obtained due to the continuing impact of COVID-19 pandemic on the Indian economy.
iii.It is to be noted that the government makes expenditure projections every year under the provisions of Section 7(3)(b) of the FRBM Act, 2003.
Note– The Reserve Bank of India(RBI) is expected to release its own growth forecast on October 1.
What is Nominal GDP?
It measures a country's gross domestic product (GDP) using current prices, without adjusting for inflation.
Other Projections
• As per the latest forecast of Moody's, India's real GDP growth is projected at 10.6% and a 4% CPI inflation for FY22, after an 11.5% contraction in the current fiscal(FY20-21).
• Goldman Sachs Group Inc expects a 14.8% contraction in GDP for the year through March 2021, while the Asian Development Bank(ADB) forecasted a contraction of 9%.
Recent Related News:
In a meeting with the 15th Finance Commission the Union Health Minister Harsh Vardhan highlighted that the government aims to gradually increase the public health expenditure to 2.5% of Gross Domestic Product(GDP) by 2025.
About Ministry of Finance
Union Minister– Nirmala Sitharaman(Constituency- Rajya Sabha,Karnataka)
Minister of State– Anurag Singh Thakur
SBI Card Collaborates with Google to Enable Customers use their Cards on Google Pay Platform
On September 21, 2020 Inorder to enable customers to use their SBI Credit Cards to make card payments using the Google Pay app on their Android smartphones, SBI Card(legally- SBI Cards and Payment Services Limited) has collaborated with Google.
The launch is in accordance with the endeavour of SBI card to promote zero contact, digital forms of payments for a safe and enhanced customer experience.
Payments can be made in 3 modes using Google pay namely:
• Tap-and-pay at Near Field Communication (NFC) enabled point-of-sale terminals.
• Scanning Bharat QR code at the merchant.
• Online payments.
Key Info
i.The feature is currently available for SBI Credit Cardholders on Visa Platform.
ii.Through Tokenization a highly secure payment experience is enabled.
Google Pay in Collaboration with Visa and Banking Partners Rolled out Tokenisation
On September 21, 2020 Google Pay has rolled out tokenisation across its platform in collaboration with Visa and banking partners. It will enable users to safely transact with their cards and use Tap-to-pay feature on NFC-enabled Point of Sale (POS) terminals and online merchants.
Significance of Tokenisation
Google Pay Android users with tokenisation can use their debit or credit card to make payments through a secure digital token linked to their phone, without sharing the card details with merchants.
Key Info
i.Currently this feature is available to all the users of Axis and SBI Card. It is likely to be available to kotak and more banks shortly.
ii.The feature also works with online merchants and provides more native and seamless One-Time Password (OTP) experiences without any redirects to 3D secure sites.
Additional Info
i.Google pay with this feature can enable NFC-enabled Android devices to make contactless payments at over 2.5 million Visa merchant locations.
ii.It will allow users to scan and pay at more than 1.5 million Bharat QR enabled merchants and the customers can pay bills and recharges from the Google Pay app using their card.
Recent Related News:
Innoviti Payment Solutions Pvt. Ltd.(Innoviti) and Visa have partnered to develop an installment platform, which will enable the issuers to extend credit to their cardholders at face-to-face Point of Sale(PoS) in India. The installments platform with the suite of platform capabilities leveraging Innoviti's uniPAYNEXT platform and Visa's APIs, provides shoppers the ability to choose how they pay during the purchase.
About SBI Cards and Payment Services Limited(SBI Card):
It was formerly known as "SBI Cards and Payment Services Private Limited"
Headquarters– Gurgaon, Haryana.
Managing Director(MD) and Chief Executive Officer(CEO)– Ashwini Kumar Tewari(Succeeded Hardayal Prasad)
About Google:
Headquarters– California, United States
CEO– Sundar Pichai
Visa & IFundWomen Launched a Grant Program in India to Support Women Entrepreneurs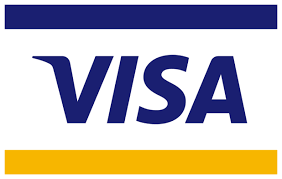 On September 21, 2020 Visa Inc.(Visa) along with its global partner IFundWomen, a funding marketplace for women-owned businesses, launched a grant program in India to support women entrepreneurs. This program enables India's women entrepreneurs to receive funding from Visa to grow and expand their business. It is the extension of 2 successful programs that were launched in the U.S in 2020.
• As a digitization partner for the program in India, Visa has partnered with FLO (the ladies' wing of Federation of Indian Chamber of Commerce & Industry -FICCI) and Instamojo.
• This partnership will help women entrepreneurs to get funding they need through a series of grants.
About the Program
i.Visa will seek applications from women entrepreneurs across all sectors from September 21 to October 20.
ii.Applicants must submit details of their business and online presence, with a short video about their business to www.ifundwomen.com/visa-india.
iii.3 winners will be selected from the shortlist and will receive grants of Rs. 7,00,000 each and also coaching from leaders of Visa and IFundWomen.
About Visa Inc.:
Headquarters– California, United States
Narendra Modi Won the Ig Nobel Prize 2020 for Medical Education at 30th First Ig Nobel Prize Ceremony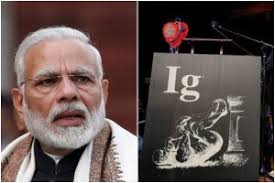 On 17th September 2020, Narendra Modi, Prime Minister of India won the Medical Education Prize of Ig Nobel Prize 2020 at the 30th First Ig Nobel Prize Ceremony over virtual platform. He became the 2nd Prime Minister from India to win the Ig Nobel Prize after Atal Bihari Vajpayee who won the 1998 Peace award for "Aggressively peaceful explosion of atomic bombs".
Ig Nobel Prize:
i.The Ig Nobel Prize is an annual sarcastic or a parody award presented by the magazine "Annals of Improbable Research", which is dedicated to scientific humors as a mockery of the standard academic journal.
ii.The word "Ignoble" is an antonym of nobel. The Ig Nobel Award was instituted in 1991 by Marc Abrahams with an objective to honour the achievements that make people laugh and then think.
iii.The award comprises a paper box trophy along with a real fake 10 trillion-dollar bill from Zimbabwe.
Ig Nobel Prize 2020 for Medical Education:
The Ig Nobel Prize 2020 for Medical Education is shared among Jair Bolsonaro of Brazil, Boris Johnson of the United Kingdom, Narendra Modi of India, Andrés Manuel López Obrador of Mexico, Alexander Lukashenko of Belarus, Donald Trump of the USA, Recep Tayyip Erdogan of Turkey, Vladimir Putin of Russia, and Gurbanguly Berdimuhamedow of Turkmenistan, for "Using the Covid-19 pandemic to show the world that politicians can have more impacts on life and death than scientists and doctors".
Peace Prize to India and Pakistan:
The Government of India and Pakistan together won the Ig Nobel Prize 2020 for peace for "having their diplomats surreptitiously ring each other's doorbells in the middle of the night, and then run away before anyone had a chance to answer the door."
Recent Related News:
i.On 11th June 2020, 76-year-old Indian-American Soil scientist, Dr. Rattan Lal received the 2020 World Food Prize Laureate (250,000 USD – Rs. 1.89 crore) for developing and mainstreaming a soil centric approach to increase food production that conserves natural resources and mitigates climate change.
ii.On June 4, 2020 Kiran Mazumdar-Shaw (67 years old), Executive Chairperson of India-based Biocon Limited was named as EY World Entrepreneur of the Year 2020 for her contribution to improve access to affordable life- saving medicine & transform the world in one of its kind virtual entrepreneurship award ceremony.
About Improbable Research:
Editor- Marc Abrahams
Headquarters– Cambridge, Massachusetts, USA
PK Mishra Panel to Initiate Action in Advance For Managing Air Pollution in NCR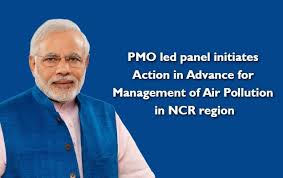 On September 18, 2020, a high-level task force led by Dr Pramod Kumar Mishra, Principal Secretary to the Prime Minister reviewed the action taken by agencies and firm up plans for the coming harvesting and winter season during a meeting with Chief Secretaries of Delhi, Punjab, Haryana, Rajasthan and Uttar Pradesh, Secretaries of different departments/ministries of the central government including M/o of Environment, Forest & Climate Change, Agriculture, Road, Petroleum and Central Pollution Control Board (CPCB).
• Its objective was to initiate proper precautionary and preventive measures in advance for the management of air pollution in the National Capital Region (NCR).
• The meet notified that incidence of stubble burning has reduced by more than 50% in the last two years and the number of Good Air Quality Index (AQI) days have gone up.
Key Points:
–The meeting reviewed the main sources of air pollution, measures taken and the progress made by the State Governments and various Ministries was carried out.
–As Reserve Bank of India (RBI) included residue based power /fuel plants under priority sector lending (PSL) therefore both State and Central Governments will jointly work out action plans for rapid deployment of such units.
–The importance of effective implementation of the existing in-situ management of crop residue scheme of the Ministry of Agriculture by the States was highlighted.
–State Governments mandated for the deployment of new machinery for farmers in the current year before the start of the harvesting season.
— Government of National Capital Territory (GNCT)-Delhi was requested to ensure measures to control local sources of pollution with a support of the Ministry of Agriculture.
–To control stubble burning, it was stressed that an adequate number of teams should be deployed at ground level to ensure that no stubble burning takes place especially in the State of Punjab, Haryana and Uttar Pradesh (UP).
Recent Related News:
On July 2, 2020 Delhi Environment Minister Gopal Rai informed that a 17 day campaign "Podhe Lagao, Paryavaran Bachao" (Plant Trees, Save Environment) will be launched from July 10 to July 26 from the National Highway(NH) 20 near ITO to reduce air pollution. During the campaign 31 lakh saplings will be planted.
Bharti AXA General Insurance has launched its crop insurance campaign,'Bohot Zaroori Hai' for farmers in Maharashtra and Karnataka to encourage them about their yield protection and financial security. It
About Delhi:
Chief Minister(CM)– Arvind Kejriwal
Governor– Anil Baijal
Tata Group to launch India's 1st CRISPR COVID-19 test, 'FELUDA'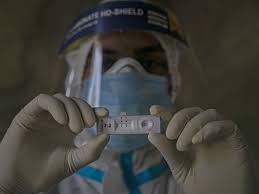 On September 19, 2020 Drug Controller General of India (DCGI) has given regulatory approval for the commercial launch of 'FELUDA'(FNCAS9 Editor-Limited Uniform Detection Assay), India's 1st CRISPR (Clustered Regularly Interspaced Short Palindromic Repeats) test. It is developed by the scientist of CSIR-IGIB (Council of Scientific and Industrial Research -Institute of Genomics and Integrative Biology). As per the agreement as signed by Tata Sons Private Limited and CSIR-IGIB in May, 2020, Tata group will manufacture it.
Points to be noted
• Tata CRISPR test is the world's 1st diagnostic test to successfully detect the virus causing COVID-19 by deploying a specially adapted Cas9 protein.
• Tata Group has worked closely with CSIR-IGIB and Indian Council of Medical Research (ICMR) to create this test.
Note
Tata CRISPR got the approval as per ICMR guidelines, as it met the high quality benchmarks with 96% sensitivity and 98% specificity to detect the novel coronavirus.
Key Info
i.The low-cost coronavirus test strip uses an indigenously developed, cutting-edge CRISPR technology to detect the genomic sequence of Severe acute respiratory syndrome coronavirus 2 (SARS-CoV-2).
• CRISPR is a genome editing technology to diagnose diseases.
ii.The Tata CRISPR test achieves accuracy levels of traditional Reverse transcription polymerase chain reaction (RT- PCR) tests, with fast turnaround time, low cost equipment, and better ease of use.
iii.The research team was led by Dr Debojyoti Chakraborty and Dr SouvikMaiti.
Additional Info
FELUDA test costs about Rs 500 while the RT-PCR test now costs between Rs 1,600 to Rs 2,000.
Recent Related News:
On 15, July 2020 The Ministry of Health and Family Welfare(MoHFW) informed that, the Drug Controller General of India(DCGI) has given approval to India's first fully indigenously developed vaccine against pneumonia, Pneumococcal Polysaccharide Conjugate Vaccine. The vaccine has been developed by M/s. Serum Institute of India Pvt. Ltd, Pune.
• DCGI has also granted permission to manufacture the vaccine domestically.
About CSIR-IGIB:
The expansion of CSIR- IGIB is Council of Scientific and Industrial Research -Institute of Genomics and Integrative Biology
Director– Dr. Anurag Agrawal
Headquarters– New Delhi, India
About Tata Sons Private Limited :
Tata Sons Private Limited is the holding company of Tata Group and promoter of all Tata Group companies.
Chairman of the Board at Tata Sons– Natarajan Chandrasekaran
Headquarters– Mumbai, Maharashtra
John Turner, Former Canadian Prime Minister Passed Away at 91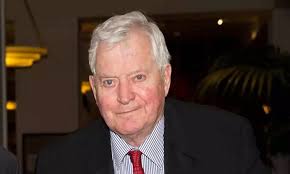 On 18th September 2020, John Turner, the former Prime Minister of Canada, who served as the Prime Minister for just 79 days in 1984, the 2nd shortest term in the office recorded in the history of Canada passed away at the age of 91 at this residence in Toronto, Canada.
He was born on 7th June 1929 at Richmond, England.
About John Turner:
i.John Turner served in the cabinet of Prime Minister Pierre Trudeau as the justice minister from 1968 to 1972 during which he created the federal court, defended against the criminalisation of homosexuality and abortion in 1960s among other reforms.
ii.He later served as the finance minister from 1972 to 1975 during the oil crisis and high unemployment in the country.
iii.He resigned from the cabinet in 1975 and resumed his career as lawyer for 9 years.
iv.He became the leader of Liberal party and the 17th Prime Minister of Canada in 1984.
v.He resigned as the leader of Liberal party in 1990 but retained his seat in the House of Commons till 1993.
vi.He was named the companion of the Order of Canada in 1994.
He led the Canadian delegation of election monitors in Ukraine in 2004.
International Day of Peace observed on 21st September, 2020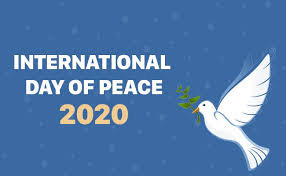 United Nations'(UN) International Day of Peace ("Peace Day") is observed annually on September 21. The day will be devoted to strengthening the ideals of peace through observing "24 hours" of non-violence and cease-fire. The theme for 2020 International Day of Peace is "Shaping Peace Together".
Key Points:
i.The Peace Day was established by the United Nations General Assembly (UNGA) in 1981.
ii.It was only in 2001, that the UNGA called for complete "non-violence and cease-fire" on the peace day.
iii.The "Peace Day" will be commemorated by spreading awareness and educating people on issues related to peace.
iv.In March, 2020 United Nations (UN) Secretary-General Antonio Guterres called for all warring parties to lay down their weapons, express solidarity and cooperate across borders, sectors and generations to focus on the battle against COVID-19.
v.The UN urged people to stand against the attempts to use the virus to promote discrimination and hatred.
"Celebrate Peace" – Virtual Event
i.On the occasion of International Day of Peace, Heartfulness Institute partnered with the United Nations Information Centre, Global Citizens India and Spirit of Humanity Forum to organize a virtual event called "Celebrate Peace".
ii.The Event will explore the power of peace through conversations with eminent personalities such as Dr Kamlesh Patel, BK Shivani, Dr Bruce Lipton and Dr Deepak Chopra.
About United Nations:
Secretary General – Antonio Guterres (Portugal)
Headquarters – New York (United States)
International Red Panda Day 2020 – September 19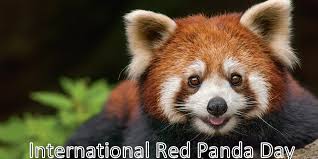 The International Red Panda Day(IRPD) is annually celebrated on the third Saturday of September which aims to create and raise awareness about the red panda among the general public and to support the conservation of red pandas.
The International Red Panda Day 2020 falls on 19th September 2020.
Background:
i.The Red Panda Network(RPN) with the support of Nicki Boyd, Associate curator of Behavioral Husbandry for the San Diego Zoo launched the International Red Panda Day(IRPD) in 2010.
ii.The first international red Panda day was celebrated on 18th September 2010.
Key Points:
i.The international Red Panda Day is observed to save these red pandas which are at the brink of extinction due to poaching, destruction and fragmentations of its natural habitat and inbreeding depression.
ii.The International Union for Conservation of Nature (IUNC) has classified the red pandas as endangered species.
About Red Pandas:
i.There are two distinct species of red pandas Ailurus fulgens fulgens commonly known as Himalayan Red Panda and Ailurus fulgens styani commonly known as Chinese Red Panda, these are mostly found in the Eastern Himalayan region and southwestern China.
ii.These reddish brown furry solitary animals are also known as lesser panda, red bearcat, red cat bear.
iii.Genetically the red pandas belong to the order of carnivora, but mostly eat bamboo shoots, mushrooms etc and also eat birds, eggs, and insects.
iv.The average lifespan of these red pandas is 23 years and the female pandas stops breeding after the age of 12.
Events of IRPD:
The events of the IRPD focuses on supporting the Red Panda Network(RPN) to create more Red Panda Rangers, the title awarded to children who contribute to spread awareness about the red pandas.
Steps for conservations:
i.The Eastern Nepal have established the PIT Red Panda Protected Forest, the world's first protected area dedicated to the red pandas.
ii.RPN launched its efforts to eliminate the illegal trade of red pandas, to educate the general public on the needs for the red pandas to remain wild and to reduce the demand of red pandas in the illegal trade.
World Alzheimer's Day 2020: September 21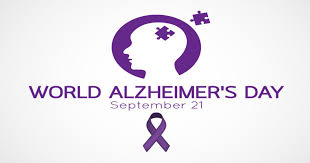 World Alzheimer's Day is observed annually on September 21 across the world to raise awareness and educate people about Alzheimer's and Dementia. Since 2012, the month of September has been observed as World Alzheimer's Month. This year marks the 9th World Alzheimer's Month.
Theme for the year 2020– 'Let's talk about dementia'
Background
The Alzheimer Disease International(ADI), founded in 1984 on its 10th anniversary(1994) announced the 1st World Alzheimer's Day to be observed on September 2, while World Alzheimer's Month was launched in 2012.
Facts
i.As per the data gathered by the World Health Organisation(WHO), around 50 million people suffer from dementia globally and 10 million new cases emerge every year.
ii.Globally every 3 seconds, a new case of dementia occurs.
iii.Alzheimer's disease affects about 6%of people aged 65 years and older. An average of 2 out of 3 people globally have little or no understanding about Alzheimer's disease nor of dementia.
iv.The first diagnosis of Alzheimer's disease was made in 1906. Alzheimer's disease is most common in Western Europe.
Dementia
General Meaning
i.It is a syndrome (a group of related symptoms) associated with continuous decline in functioning of the brain. Alzheimer's disease is a type of dementia.
ii.It is to be noted that there are many different causes of dementia, and many different types.
Symptoms
It's symptoms include memory loss, language, such as using words incorrectly, or trouble speaking among others.
Treatment
Currently there is no treatment for Dementia. In some cases, with an early diagnosis its progress can be slowed down.
Alzheimer's disease
General Info
i.Alzheimer's disease is a chronic neurodegenerative disease that usually starts slowly and gradually worsens over time.
ii.It is an irreversible, progressive brain disorder that slowly destroys memory and thinking skills, and, ultimately, the ability to perform simple tasks.
iii.It is the most common cause of dementia.
Symptoms
It's symptoms include, confusion, disorientation and getting lost in familiar places, hallucinations and delusions among others.
Stages
There is 7 stages of Alzheimer's disease, namely, no impairment, very mild decline, mild decline, moderate decline, moderately severe decline, severe decline and very severe decline.
Treatment
There is no cure for Alzheimer's disease but there are drug and non-drug options that may help treat symptoms.
About Alzheimer Disease International(ADI):
ADI is the international federation of Alzheimer associations around the world, in official relations with the World Health Organization.
HeadQuarters– London, United Kingdom
Chairman– Glenn Rees(Australia)
President– Princess Yasmin Aga Khan(USA-United States of America)
SCTIMST develops device to prevent deep vein thrombosis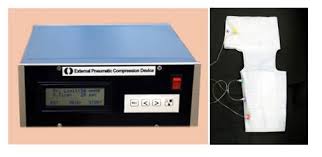 Sree Chitra Tirunal Institute for Medical Sciences and Technology, Trivandrum (SCTIMST), an autonomous institute of the Department of Science and Technology, has Indigenously developed a device for the prevention of Deep Vein Thrombosis (DVT). Deep Vein Thrombosis (DVT) is the formation of blood clots in deeply located veins, usually in the legs.