Cabinet Approved hike in MSP for RMS 2021-22; Sets Foodgrain Output Target at Record 301MT for 2020-21
On the lines of the recommendations of Swaminathan Commission, on September 21, 2020, Cabinet Committee on Economic Affairs (CCEA) chaired by the Prime Minister Narendra Modi has approved an increase in the Minimum Support Prices (MSPs) for all mandated Rabi crops for marketing season 2021-22.
• The decision regarding the increase in MSPs for Rabi Marketing Season (RMS) 2021-22 is taken with the principle of fixing the MSPs at a level of at least 1.5 times of the All-India weighted average Cost of Production under "Pradhan Mantri AnnadataAaySanraksHan Abhiyan" (PM-AASHA) as announced in Union Budget 2018-
19.
• This increase will also cater to the nutritional requirements and changing dietary pattern and to achieve self- sufficiency in pulses and oilseeds production.
Following table shows the MSP for RMS 2021-22 in comparison to RMS 2020-21

Key Points:
–In this regard, the highest MSP has been announced for lentil (Rs. 300 per quintal) followed by gram and rapeseed & mustard (Rs. 225 per quintal each) and safflower (Rs. 112 per quintal).
–The expected returns to farmers over their cost of production are estimated to be highest in case of Wheat (106%) followed by rapeseed & mustard (93%), gram and lentil (78%). For barley, return to farmers over their cost of
production is estimated at 65% and for safflower, it is 50%.
— In the case of cereals, Food Corporation of India (FCI) and other designated State Agencies will continue to provide price support to the farmers via procurement under PM-AASHA scheme. Domestic procurement of pulses is also being done under the Price Stabilization Fund (PSF).
• This procurement process is aiding the maximum number of farmers to get their benefit.
About PM-AASHA scheme:
The Umbrella Scheme "Pradhan Mantri AnnadataAaySanraksHan Abhiyan" (PM-AASHA) ensures remunerative prices to the farmers for their produce as announced in the Union Budget for 2018. It comprises three components viz. Price Support Scheme (PSS), Price Deficiency Payment Scheme (PDPS), and pilot Scheme of Private Procurement and Stockist Scheme (PPSS) will aid in procurement of pulses and oilseeds. These are explained as below:
Price Support Scheme (PSS): Under this, the physical procurement of pulses, oilseeds and Copra is done by the Central Nodal Agencies viz. National Agricultural Cooperative Marketing Federation of India and Food Corporation of India (FCI) with a proactive role of State governments. Central agencies undertake procurement as and when prices fall below the MSP and continue till prices stabilize at or above the MSP.
• Any losses incurred by agencies are reimbursed by the central Government.
Price Deficiency Payment Scheme (PDPS): This scheme covers all oilseeds for which MSP is notified. Under this, farmers are compensated for the difference between the MSPs for produce and their actual market prices via Direct Benefit Transfer (DBT).
• This scheme does not involve any physical procurement of crops as farmers are paid the difference on disposal in the notified market.
Private Procurement and Stockist Scheme (PPSS): In the case of oilseeds, states will have the option to roll out PPSSs in select districts where a private player can procure crops at MSP when market prices drop below MSP. The private player will then be compensated through a service charge that will be up to a maximum of 15% of the MSP of the crop.
Efforts Taken by Government to aid Farmers:
In the times of COVID-19, the Centre has made several efforts to alleviate the problems faced by the farmers, which are as follows:
• During pandemic 390 lakh tons of wheat has been procured at a cost of Rs.75,000 crore which is 15 percent more than the last year.
• Nearly 9 crore farmers have received around Rs.38000 crore during Covid pandemic under PM-KISAN (Pradhan Mantri Kisan Samman Nidhi).
• 1.25 Crore new KCC (Kisan Credit Card) have been issued in the last 6 months.
• Summer Season sowing is 57 lakh hectare, which is 16 lakh hectare more than the last year. Kharif sowing is also 5 percent higher than that of last year.
• Number of E-NAM markets has increased from 585 to 1000 during Covid pandemic. Last year, e-platform witnessed trade of Rs. 35000 crore.
• Rs. 6850 crore will be spent for creation of 10,000 FPOs over the period of five years.
• In the last 4 years under FASAL BIMA YOJANA, farmers received a claim of Rs.77,000 crore against a paid premium of Rs. 17500 Crore. It is made voluntary.
• Kisan Rail has been started.
• Under the Scheme for Agriculture Infrastructure Fund, Rs 1 Lakh Crore will be provided by the banks and financial institutions as loans with interest subvention of 3% per annum and credit guarantee coverage under CGTMSE (Credit Guarantee Fund Trust for Micro and Small Enterprises) for loans up to Rs. 2 Crore.
Govt sets foodgrain output target at record 301 mn tonnes for 2020-21
During the National Conference for Rabi Campaign 2020 held on September 21, 2020, a target for the 2020-21 crop year (July-June) or foodgrain production target was set at a record 301 million tones (MT), up nearly 1.5% from the previous year's output. This decision has been taken on the back of good monsoon rains and higher acreage in the kharif season.
• The conference was addressed by Union Minister Narendra Singh Tomar, Ministry of Agriculture & Farmers' Welfare (MoAFW).
Other Targets:
–Rice production target has been fixed at 119.6 million tonnes (MT) in 2020-21 as against 118.43 MT output in the last year.
–Wheat output has been set at 108 MT as compared to 107.59 MT.
–Coarse cereals output target is almost flat at 47.80 MT as against 47.48 MT in the previous year.
–Pulses production target has been is fixed at 25.60 MT, up from 23.15 MT output in 2019-20.
-Oilseeds were set at 37 MT as against the estimated output of 33.42 MT last year.
Recent Related News:
i.On August 25, 2020, Agricultural and Processed Food Products Export Development Authority (APEDA), under the Ministry of Commerce and Industry, has signed two MoUs (Memorandum of Understanding) one each with AFC (formerly Agricultural Finance Corporation Ltd) India Limited, and National Cooperative Union of India (NCUI),Delhi for working together in the interest of agriculture and allied sectors.
ii.On August 9, 2020, Prime Minister Narendra Modi launched the Central Sector Scheme (CSS) of financing facility under the Agriculture Infrastructure Fund of Rs. 1 lakh crore via video conferencing. In this regard, the first sanction of over Rs. 1000 Crore was made to over 2,280 farmer societies. The duration of the scheme is 10 years i.e. from FY2020 to FY2029.
What is Rabi Crop?
hese crops need relatively cool climate during the eriod of growth but warm climate during the germination of their seed and maturation.
Sowing months: October-December
Harvesting months: February-April
Important Crops: Wheat, Barley, Gram, Linseed, Mustard, Masur, Peas, and Potatoes.
J-K inked MoU with Army to Operationalise Kishtwar Airstrip
On September 20, 2020, the Union Territory (UT) of Jammu & Kashmir (J&K) inked Memorandum of Understanding (MoU) with Army for the development and operationalization of Airstrip in Kishtwar.
• The MoU was signed by Brigadier Vikram Bhan, Commander, 9 Sector Rashtriya Rifles and S. Katoch, Commissioner Civil Aviation signed the MoU in the presence of LG, Manoj Sinha and Dr. Jitendra Singh, Minister of State (MoS), Prime Minister Office (PMO) through video conferencing at Raj Bhava
• Airstrip is a location from which aircraft flight operations take place i.e. take-off and landing of aircraft.
How will this airstrip be helpful?
Kishtwar district lies at more than 210 km's from the nearest airport in Jammu with a population of 2,50,000. This project will cater to the Better Health Indicator (HDI)-low mortality rates as the speedy and crucial transfer of patient to better equipped Jammu hospital will be possible because this airstrip will reduce travel time from 08 hours to less than 30 minute.
• It will also give boost to the socio-economic development of the region increasing per capita earnings in district, owing to higher tourists influx which will facilitate better and quick transport facility through operationalization of airstrip.
Recent Related News:
i.On the occasion of National Panchayati Raj Day on 24th of April 2020, three Panchayats in Jammu andKashmir (J&K) Union Territory-UT & Odisha's (State) has clinched national awards under separate categories for their outstanding performance in strengthening rural democracy.
ii.The Union Cabinet has given its ex post facto approval for the Jammu & Kashmir (Adaptation of State Laws) Second Order, 2020 issued under section 96 of Jammu & Kashmir Reorganisation Act, 2019. This order has further modified the applicability of domicile conditions to all levels of jobs in the Union Territory of Jammu & Kashmir under the Jammu & Kashmir Civil Services (Decentralisation and Recruitment) Act (Act No. XVI of 2010).
About Jammu and Kashmir:
Capital– Jammu (Winter), Srinagar (Summer)
National Parks (NP)– City Forest (Salim Ali) NP , Dachigam NP , Kishtwar NP.
Greenhouse Emissions to add 15 inches to global sea level rise by 2100: NASA-led study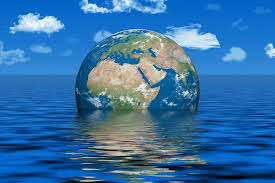 In accordance with the study "Ice Sheet Model Intercomparison Project (ISMIP6)" by NASA's (National Aeronautics and Space Administration) Goddard Space Flight Center in Greenbelt, Maryland (United States) which has been done on the lines of the projection in the Intergovernmental Panel on Climate Change's (IPCC) 2019 Special Report on Oceans and the Cryosphere, there will be more than 38 centimetres (15 inches) rise in global sea-level rise by 2100 due to the melting of Greenland and Antarctica's ice sheets driven by continuous greenhouse emissions.
• The results of the study are prepared through the collaborative study of more than 60 ice, ocean, and atmosphere scientists around the world, and are published in the special issue of the journal The Cryosphere.
• Ice scientist Sophie Nowick, State University of New York (University at Buffalo) was the project leader of this study.
• Notably, melt water from ice sheets contributes about a third of the total global sea-level rise where Greenland's ice sheet is a significant contributor to sea-level rise.
• As per IPCC report projection, Greenland would contribute 8 to 27 cm (3.1 to 10.6 inches) to global sea-level rise between 2000-2100 and Antarctica could contribute 3 to 28 cm (1.2 to 11 inches).
• These new results will be informative for the 6th IPCC report scheduled for release in 2022.
Basis of Study:
The study was done on the basis of two different scenarios: one with carbon emissions increasing rapidly and another with lower emissions. Their results are as follows:
Greenland ice sheet
• In the high emissions scenario, they found that the Greenland ice sheet would lead to an additional global sea- level rise of about 9 cm (3.5 inches) by 2100.
• In the lower emissions scenario, the loss from the ice sheet would raise the global sea level by about 3 cm (1.3 inches).
Antarctic ice sheet
In case of Antarctic ice sheet change there can be a decrease in sea level by 7.8 cm to increase it by 30 cm by 2100, with different climate scenarios and climate model inputs.
• It should be noted that ice loss in the Antarctic ice sheet is more difficult to predict because in the west, warm ocean currents erode the bottom of large floating ice shelves, causing loss; while the vast East Antarctic ice sheet can gain mass, as warmer temperatures cause increased snowfall.
Key Findings:
–Warming air temperatures melting the surface of the ice sheet, and warming ocean temperatures causing ocean- terminating glaciers to retreat are the significant contributor to sea level rise.
–On the front of regional projections there will be greatest loss in West Antarctica with up to 18 cm of sea-level rise by 2100 in the warmest conditions.
• The Amundsen Sea region in West Antarctica and Wilkes Land in East Antarctica will continue to lose large amounts of ice.
Recent Related News:
On July 30, 2020, the United States' (US) 5th Mars Mission "Mars 2020" initiated by NASA after launching the biggest Mars rover named "Perseverance", which was lifted off by United Launch Alliance (ULA) Atlas V 541 rocket from Florida's Cape Canaveral Air Force Station, United States (US).
On August 17, 2020, the government of the United Kingdom (UK) launched a £3 million "Innovation Challenge Fund2020" in India to support scientists in academia and industry to tackle the COVID-19 pandemic and climate change.
About Intergovernmental Panel on Climate Change (IPCC):
It is the United Nations (UN) body for assessing the science related to climate change.
Chair– Dr. Hoesung Lee
Headquarter– Geneva, Switzerland
About National Aeronautics and Space Administration (NASA):
Administrator– James Frederick "Jim" Bridenstine
Headquarter– Washington, D.C., United States (US)
Bandhan Bank initiated Emerging Entrepreneurs Business (EEB) Vertical to Help Entrepreneurs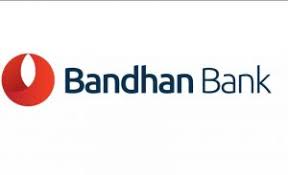 In order to support the emerging needs of the unbanked and underbanked segment of customers, Bandhan Bank has set up a new vertical called Emerging Entrepreneurs Business (EEB) to assist this segment in becoming entrepreneurs.
• In this regard, the bank has appointed Kumar Ashish as the Executive President and Head to lead EEB.
• This vertical will be responsible for managing micro home loan, micro bazaar loan and micro enterprise loan.
About Bandhan Bank:
Managing Director (MD) and Chief Executive Officer (CEO)– Chandra Shekhar Ghosh
Headquarter– Kolkata, West Bengal
Tagline– Aapka Bhala, Sabki Bhalai
HDFC Life, Yes Bank enter into Corporate Agency Arrangement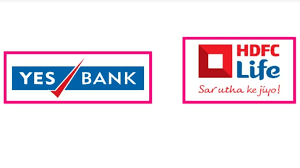 On September 22, 2020 HDFC (Housing Development Finance Corporation) Life and Yes Bank entered into a Corporate Agency Arrangement (CA). As part of the arrangement, HDFC Life will provide a diverse range of insurance products to customers of Yes Bank.
i.HDFC Life's wide range of life insurance products includes solutions for protection, saving and investment, retirement and critical illness.
ii.It will be available to customers of Yes Bank through the Bank's branches which are spread throughout the country.
About HDFC Life:
Managing Director (MD), Chief Executive Officer (CEO) – Vibha Padalkar
Headquarters – Mumbai, Maharashtra
About YES Bank:
MD & CEO– Prashant Kumar
Headquarters– Mumbai, Maharashtra
Retd Col Dr Girija Shanker Mungali Appointed as a Member of AFC Task Force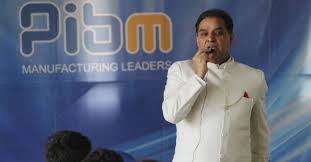 On 15th September 2020, Dato' Windsor John, the General Secretary of the Asian Football Confederation(AFC) appointed retired Colonel Dr. Girija Shankar Mungali as a member of the 7 members task force of AFC to regulate the football clubs in Asia and Australia.He is the only Indian appointed to this task force and He will hold his position in the panel till 2023.
About Col Dr Girija Shanker Mungali:
i.Dr Girija Shanker Mungali is currently serving as the chairman of the Club Licensing Committee of the All India Football Federation(AIFF).
ii.He aims to utilize this platform to create and promote opportunities for the young and upcoming footballers from the rural parts of India.
Recent Related News:
i.On 18th August, 2020, All India Football Federation(AIFF) signed a Memorandum of Understanding(MoU) with International Professional Scouting Organization (IPSO) to conduct online Scouting Workshops throughout India.
ii.On 27th August 2020, the Association of Indian Football Coaches (AIFC) and Football Coaches Australia(FCA) signed a Memorandum of Understanding(MoU) to support the development of football in both India and Australia and to encourage the involvement of more female coaches and increase the access to football for all participants.
About Asian Football Confederation(AFC):
The AFC is the nodal governing body of football in Asia and Australia.
President– Shaikh Salman bin Ebrahim Al Khalifa (10th President of AFC)
Headquarters– Kuala Lumpur, Malaysia
Former Defence Minister Bah Ndaw named as Interim President of Mali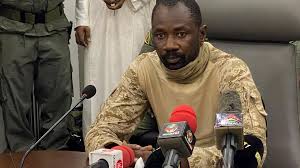 On September 21, 2020 Former Mali Defence Minister and retired Colonel Bah Ndaw was named as the Interim President of the Republic of Mali. Colonel Assimi Goita was appointed as Vice President. They will be sworn in on 25th September, 2020.
Key Points:
i.They were appointed by a group of 17-member panel chosen by Junta to oversee an 18-month transition that will end in fresh elections.
ii.He served as head of Malian Air Force and Defence Minister under the President Ibrahim Boubacar Keita in 2014.
iii.Colonel Assimi Goita is the leader of the Junta which ousted President Ibrahim Boubacar Ketia in August, 2020.
Background:
On 19th August, 2020, Mali President Ibrahim Boubacar Keita announced his resignation with immediate effect following a military mutiny in the Republic of Mali.
About Republic of Mali:
Capital – Bamako
Currency – West African CFA franc
SEBI constitutes Technical Group on Social Stock Exchange under Harsh Kumar Bhanwala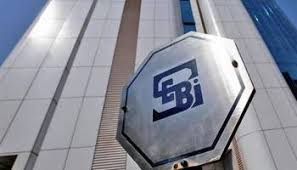 On September 21, 2020 Securities and Exchange Board of India (SEBI) constituted the Technical Group on Social Stock Exchange under the Chairmanship of Harsh Kumar Bhanwala, former Chairman of NABARD. The group will develop a framework for onboarding non-profit organisations and for-profit enterprises.
The Group will develop a framework for prescribing disclosure requirements relating to performance and aspects related to social audit and social impact.
Members of the group:
i.The other members of the group include Ingrid Srinath, Founder cum Director, Centre for Social Impact and Philanthropy at Ashoka University, Pushpa Aman Singh Chief Executive Officer (CEO) of Guidestar, and Santhosh Jayaram, Partner and Head-Sustainability and Corporate Social Responsibility (CSR) at KPMG.
ii.Roopa Kudva, Managing Director of Omidyar Network India (Social Impact Investor, part of Omidyar Group), Shaji Krishnan V, Deputy Managing Director of NABARD, Sanjeev Singhal, Chairman of Sustainability Report Standards Board at ICAI, and representatives of BSE (formerly known as Bombay Stock Exchange), NSE (National Stock Exchange of India) and SEBI will be part of the technical group.
Working Group on Social Stock Exchange (SSE):
i.The Working Group on SSE chaired by Ishaat Hussain submitted its report on June 1, 2020.
ii.It outlined its vision and made high-level recommendations such as including the participation of non-profit organisations (NPOs) and for-profit enterprises (FPEs) on SSE, subject to committing to minimum reporting requirements.
iii.It also recommended the standardisation of financial reporting by non-profit organisations on such bourses (a market organized for the purpose of buying and selling securities, commodities, options and other investments).
Recent Related News:
i.On June 5, 2020 Securities and Exchange Board of India (SEBI) rearranged the Commodity derivatives advisory committee and appointed Ashok Dalwani, Retired IAS officer as the chairman and Aliasgar S Mithwani, Chief General Manager of SEBI as Secretary of the 17-member committee.
About Securities and Exchange Board of India (SEBI):
Chairman – Ajay Tyagi
Headquarters – Mumbai, Maharashtra
2020 Italian Open – Overview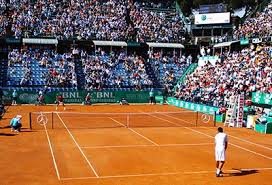 The 77th Edition of Italian Open (also known as Rome Masters or the Internazionali BNL d'Italia) 2020 took place from September 14-21, 2020 at Foro Italico Court, Rome, Italy. The Italian Open is a clay court tournament.
Novak Djokovic beats Diego Schwartzman to win 2020 Italian Open Men's Singles Title
On 21st September, 2020 World Number One Novak Djokovic (Serbia) defeated Diego Schwartzman (Argentina) to win the 2020 Italian Open Men's Singles Title for the Fifth time.
i.This is Djokovic's Record 36th Masters Title, he overtook Rafael Nadal (35 Masters Titles) to top the list of players with Most ATP Masters 1000 Titles.
ii.This is also his 3rd consecutive Masters 1000 title.
iii.Djokovic in his 287th week as No. 1, surpassed Pete Sampras (United States) (286 weeks) for second place in the all-time list of most weeks in No. 1 position. Federer tops the list with 310 Weeks at the top.
Simona Halep wins 2020 Italian Open Women's Singles Title
i.On September 21, 2020 Simona Halep (Romania) won her first Italian Open Title as Defending Champion Karolina Pliskova (Czech Republic) retired midway through the final due to an injury.
ii.This is her Third Rome WTA Final, she finished as runner-up in 2017 and 2018.
Granollers, Zeballos win 2020 Italian Open Men's Doubles Title
i.On September 20, 2020 Marvel Granollers (Spain) and Horacio Zeballos (Argentina) defeated Jeremy Chardy (France) and Fabrice Martin (France) to clinch the 2020 Italian Open Men's Doubles Title.
ii.This is their second ATP Masters title as a pair, they are the only team to win multiple ATP Tour Trophies in 2020.
iii.This is Granollers's second Italy Open Doubles Title.
Hsieh Su-Wei, Barbora Strycova win 2020 Italian Open Women's Doubles title
On September 20, 2020 Hsieh Su-Wei (Taiwan) and Barbora Strycova (Czech Republic) defeated Anna-Lena Friedsam (Germany) and Raluca Olaru (Romania) to clinch the 2020 Italian Open Women's Doubles title.
2020 Italian Open Winners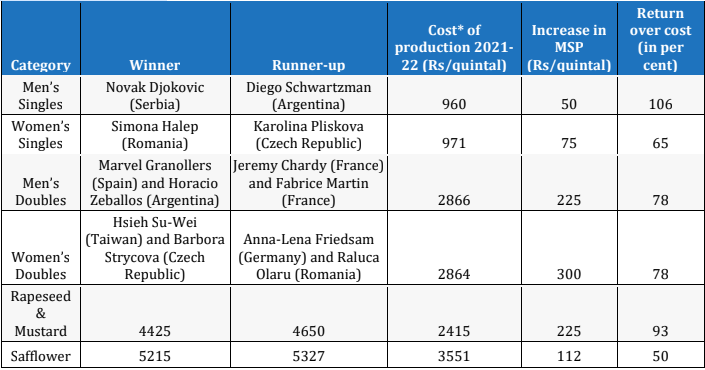 Legal & Liberal Icon, US Supreme Court Justice Ruth Bader Ginsburg passed away at 87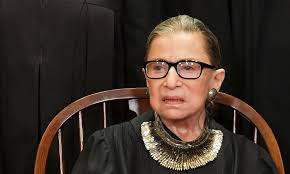 On 18th September 2020, United States(US) Supreme Court Justice Ruth Bader Ginsburg, feminist and a legal and liberal icon passed away at the age of 87 at her residence in Washington DC due to the complications caused by metastatic pancreatic cancer. She was born in 1933 in Brooklyn, New York, United States of America(USA). She was popularly known as the giant of the legal profession.
About Justice Ruth Bader Ginsburg:
i.Justice Ruth Bader Ginsburg started her career as a professor of Columbia law school and later was appointed as judge at the US court of Appeals by President Jimmy Carter in 1980.
ii.She was appointed to the Supreme Court by then US president Bill Clinton in 1993, she became the 2nd woman in that position.
iii.She served as the most senior member of the Supreme Court's liberal wing.
iv.She voted to the social issues including abortion rights, same sex marriage, voting rights, immigration, healthcare etc.
"Voices of Dissent" authored by Historian Romila Thapar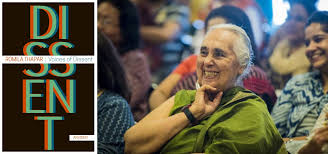 The New book titled "Voices of Dissent" authored by Historian Romila Thapar will be jointly published by Penguin Random House India and Seagull Books. The book is set to publish in October 2020.
The book is a historical essay that explores dissent, including its articulation and public response to its forms, with a focus on the recent protest in India against the citizenship law and the National Register of Citizens.
Voices of Dissent:
i.In this book the Romila Thapar speaks about the emergence of various groups like the Jains, Buddhists and Ajivikas who were collectively known as Shramanas and 1st millennium BC.
ii.She explores the ideas of the few Bhakti saints of the 15th and 16th centuries and portrays the major moments of dissents (satyagraha of Mahatma Gandhi) that resulted in establishing a free and democratic India.
iii.She highlights the use of idioms of religion as reflecting social change which resulted in the current politicization of religion.
About Romila Thapar:
Romila Thapar hails from Lucknow, Uttar Pradesh.Her works include A History of India (1966), Interpreting Early India (1992), Early India: From the Origin to AD 1300(2003).
Awards:
She received the Kluge Prize in December 2008.She was honoured with Padma Bhushan in 2005 which she declined stating that she made a resolve not to accept any "State Award".
World Rhino Day – September 22 2020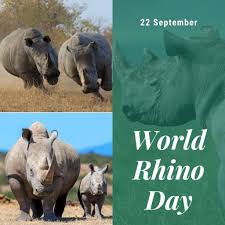 The World Rhino Day is celebrated Internationally on September 22, 2020. World Rhino Day is celebrated annually on September 22 by the World Wildlife Fund for Nature (WWF) and other international organizations.
i.Theme for World Rhino Day is "Five Rhino Species Forever".
ii.The World Rhino Day was first announced by WWF-South Africa in 2010. World Rhino Day is recognized as a day of awareness for threats facing all five rhino species (Black, White, Greater one-horned (Indian), Sumatran and Javan Rhinos).
Rhinoceros in India:
India is home to the largest number of Greater One-Horned Rhinoceros in the world with a population of 3000 Rhinoceros in Assam, West Bengal and Uttar Pradesh.
National Conservation Strategy for Indian One-Horned Rhino:
i.The Ministry of Environment, Forests and Climate Change (MoEFCC) launched the National Conservation Strategy for Indian One-Horned Rhino in 2019.
ii.The conservation initiatives for Rhino will also enrich the grassland management and will help in reducing the negative effects of climate change through Carbon Sequestration.
iii.It was the first of its kind for species in India to work for the conservation of species under five objectives which include strengthening protection, expanding distribution range, research and monitoring, and adequate and sustained funding.
iv.The one horned rhino was close to extinction with a population of less than 200 in the beginning of the 20th Century.
v.Rhinos are the only large mammal species in Asia to be down-listed from endangered too vulnerable in the International Union for Conservation of Nature (IUCN)'s of Nature, IUCN Red list in 2008.
Indian Rhino Vision 2020:
i.It was launched in 2005 to attain a wild population of at least 3, 000 greater one-horned rhinos, spread over 7 protected areas in Assam by the year 2020.
ii.The seven protected areas in Assam are Kaziranga, Pobitora, Orang National Park, Manas National Park, Laokhowa wildlife sanctuary, Burachapori wildlife sanctuary and Dibru Saikhowa wildlife sanctuary
iii.An Collaborative effort between International Rhino Foundation, Assam's Forest Department, Bodoland Territorial Council, World Wide Fund – India and the US Fish and Wildlife Service.
DNA-Profiles of Rhinos:
i.In May, 2019, MoEFCC started a project to create DNA profiles of all rhinos in India.
ii.The project is expected to end in 2021, by which Indian rhino would be the first wild animal species in India to have all its member's DNA-sequenced.
The project was supported by WWF-India and Wildlife Institute of India (WII).
iii.The DNA-sequencing will be useful in curbing poaching and for gathering evidence in wildlife crimes involving Rhinos.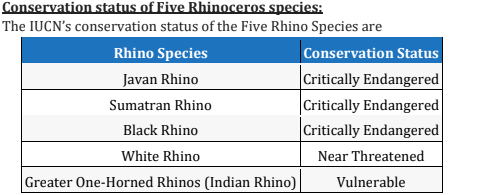 About World Wildlife Fund for Nature (WWF):
President, Chief Executive Officer (CEO) – Carter Roberts
Headquarters – Gland, Switzerland
World Car Free Day observed on September 22, 2020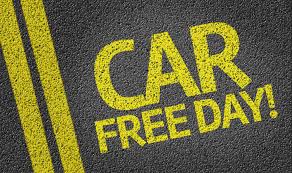 On September 22, 2020, an annual Car free day or the World Car Free Day was observed globally to encourage greener methods of travel instead of driving alone in car. This day brings awareness to the benefits of travel options such as train, bus, bicycle, carpool, vanpool, subway, or walk. This year its focus was on "Commute with Confidence".
• Carpooling and vanpooling is considered as "car-lite" as they are both lighter on the wallet and the environment than driving alone in a car.
• This day is being observed since 2000.
Points to be noted:
–Using greener methods will help in reducing harmful greenhouse gas emissions and traffic congestion. There are four major types of pollutants that come from vehicles viz. articulate matter, nitrogen oxides, hydrocarbons, and carbon monoxide.
–Notably, in India, according to the 2011 Census, cycling was the third preferred choice of commute to work, 10 per cent of the trips, after walking (39 per cent) and public transport (31 per cent).
World Rose Day 2020 – September 22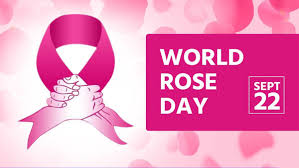 World Rose day is annually celebrated on 22nd September to spread hope and cheers to the cancer patients. The World Rose day is dedicated to spread awareness about the disease – cancer and the sufferings and pain experienced by the patients.
Melinda Rose:
i.The World Rose day was first observed in the memory of a 12-year-old Canadian girl Melinda Rose who was diagnosed with "Askin's Tumor" a rare form of blood cancer.
ii.Melinda Rose wrote several verses, notes and emails to other cancer patients, sharing her optimism towards survival, spreading cheers and hope to others.
Observance of World Rose Day:
i.The cancer treatments have harsh impacts on the body and minds of the patients which mostly affects the self-image and self-esteem of the patients.
ii.On this day, people offer roses, which are the symbol of tenderness, love and care. to the cancer patients and their caregivers to show their care, love and affection and to encourage them to have hope.
iii.People share encouraging messages and pictures of roses over social media to show their support and care for the cancer patients.
World Water Monitoring Day 2020 – September 18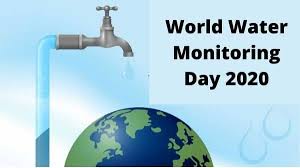 World Water Monitoring Day(WWMD) is annually observed on 18th September, it is an international outreach programme to create awareness among the general public on the importance of protecting water resources across the globe.
Objective:
To involve the public to monitor the parameters like dissolved oxygen, clarity, acidity and temperature of their local water bodies.
Background:
i.The America's Clean Water Foundation(ACWF) created and coordinated the World Water Monitoring Day as an annual worldwide event in 2003 with the support of International Water Association, The Association of State and Interstate Water Pollution Control Administration and the US Environmental Protection Agency.
ii.WWMD highlights the importance of water monitoring and the water quality issues that affect the local water bodies.
iii.The events of World Water Monitoring Day are coordinated by the Water Environment Federation and the International Water Association.
World Water Monitoring Day 2020:
i.The EarthEcho International is the current sponsor of the WWMD, who organised various community events working towards the health of the local water bodies.
ii.For the World Water Monitoring Day 2020, EarthEcho International partners with Xylem Watermark to support the citizens and students across the globe to take actions to solve the global water crisis.
Events 2020:
i.EarthEcho International organised virtual conversations on Water Quality Testing Demonstration, Careers in the Water industry and solving water with Phillippe Cousteau, Joe Vesey and other guest speakers.
ii.Over the social media's the World Water Monitoring day is observed with #LetsSolveWater.
iii.WWMD 2020 focuses on the solutions to the global water crisis with "Solve Water" as a call to action.
About EarthEcho International:
EarthEcho International is a nonprofit organization founded on the belief that youth have the power to change our planet.
Co-Founders– Philippe Cousteau Jr., Alexandra Cousteau, Jan Cousteau
Headquarters– Washington, DC, United States
About Xylem Watermark:
President & CEO– Patrick Decker
Headquarters– New York, United States
Tamil Nadu becomes 1st state with Policies on Ethical AI, Blockchain and Cybersecurity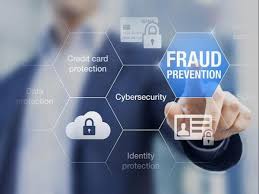 On September 19, 2020 Tamil Nadu Chief Minister (CM) Edappadi K Palaniswami released Tamil Nadu Cyber Security Policy 2020, Tamil Nadu Blockchain Policy 2020 and Tamil Nadu Safe and Ethical Artificial Intelligence Policy 2020(Nicknamed as ABC Policies) while participating in the Confederation of Indian Industry (CII) 'Connect 2020' event through video conference. It became the first state in the country to release policies on Ethical AI, Blockchain and Cybersecurity.
Tamil Nadu Safe and Ethical Artificial Intelligence Policy 2020:
i.The Artificial Intelligence (AI) policy will promote investments in AI Research & Development in Tamil Nadu.
ii.It will provide a framework for inclusive, safe and ethical use of AI in Government domains. It will also build fairness, equity, transparency and trust in AI assisted decision making systems.
To Guide the Policymakers:
Tamil Nadu has become the first state to come out with a policy which will explore the positives and negatives of emerging technologies like AI to guide the policymakers.
i.It will recommend a six-dimensional TAM-DEF Framework for evaluation of the AI-based systems.
ii.TAM-DEF (Transparency & Audit, Accountability & legal issues, Misuse Protection, Digital divide and Data deficit, Ethics, and Fairness and equity).
DEEP-MAX:
i.It also recommends the use of DEEP-MAX scorecard, to provide a path for guiding the roll-out of AI solutions.
ii.DEEP-MAX Scorecard is a transparent point-based rating system for AI Systems on the seven key parameters of Diversity, Equity, Ethics, Privacy and Data Protection, Misuse Protection, Audit and Transparency, Digital Divide and Data Deficit (Cross Geography and Cross-Society applicability and performance of AI System).
Note-It will aim for the adoption of AI in the Government's Legislature, the Judiciary and the Executive.
Tamil Nadu Blockchain Policy 2020:
i.This policy will bring transparency and efficiency to government processes, and will play a huge role in e- governance.
ii.It will also help in adding a Blockchain Backbone infrastructure (network) for Tamil Nadu.
iii.The Blockchain Backbone infrastructure would function as a single source of truth and trust anchor for government processes and data.
iv.It will be vital in reimagining governance and encouraging adoption of Blockchain within the state.
Tamil Nadu Cyber Security Policy 2020:
i.The Cyber Security Policy will define the overall scope of the cybersecurity-related agencies in the state through the formation of Security Architecture Framework of Tamil Nadu.
ii.It has been drafted by ELCOT (Electronics Corporation of Tamil Nadu Ltd) in association with Centre for Development of Advanced Computing (C-DAC).
iii.The security policies of each department will follow the Guidelines and Best Practices under this policy.
iv.Under this policy, there will be a procurement policy to create and maintain testing infrastructure and facilities for IT Security, e-Mail and e-Mail Retention Policy. They will also form a social media policy to determine how government departments and its employees conduct themselves in the Web.
Knowledge Proof Identity Based Services Delivery Project:
This project will change the way government services are offered to citizens.
It will be implemented by establishing and using the State Family DataBase (SFDB) and Block-Chain Backbone infrastructure.
Recent Related News:
i.On May 27, 2020, Industry and the economy are being hit by the increasing coronavirus (COVID-19) impact in Tamil Nadu (TN) & in the meantime, the state Government is taking various measures to restore the industry which has been hit by the virus.
ii.On July 09, 2020, According to data from the Reserve Bank of India (RBI), Tamil Nadu (TN) has topped market borrowings among States in India with a collection of Rs. 30,500 crores in the fiscal 2020-21(FY 21).
About Tamil Nadu:
Capital – Chennai
Governor – Banwarilal Purohit
ITBP Partnered with Uttarakhand Fovt for Promoting Adventure Tourism at Tehri Lake
On September 21, 2020, Indo-Tibetan Border Police (ITBP) collaborated with Uttarakhand Tourism Development Board (UTDB) to promote adventure sports activities at Tehri Lake in Uttarakhand.
• In this regard, the memorandum of understanding (MoU) was signed by Gambhir Singh Chauhan, Deputy Inspector General of Police (DIG), ITBP, and Prashant Arya, Director of UTDB.
Key Points:
-Under this MoU, the Tehri Lake Adventure Institute will now be administered and managed by ITBP for 20 years where they will impart training of water sports including kayaking, canoeing, rowing, sailing, parasailing, paragliding, water rescue and life-saving course.
It will also benefit ITBP and other Central Armed Police Forces (CAPFs) and State Police Forces in the field of water sports
About Uttarakhand:
Capital– Dehradun (Winter), Gairsain (Summer)
Chief Minister– Trivendra Singh Rawat
Governor– Baby Rani Maurya
About Indo-Tibetan Border Police (ITBP):
ITBP is deployed from the Karakoram Pass in the North–West extremity of the Indo-China border to Jachep La in Arunachal Pradesh, spanning a total stretch of 3,488 Kms. It guards the Line of Actual Control (LAC) with China. Director General (DG)– Surjeet Singh Deswal