Prakash Javadekar virtually launched piloting of National Transit Pass System (NTPS); undertaken in MP & Telangana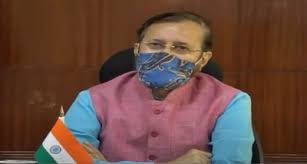 On July 23, 2020, Union Minister of Environment, Forest and Climate Change, Prakash Keshav Javadekar virtually launched the piloting of the National Transit Pass System (NTPS) from Indira Paryavaran Bhawan in New Delhi, as another step towards Digital India Movement. The pilot project will be functional in Madhya Pradesh (MP) and Telangana, and by this Diwali it will be operational in pan India.
NTPS will replace manual paper-based transit system by online transit system enabling ease of movement of timber, bamboo and other minor forest produce.
In this regard, people can apply and receive e-Passes for transit of forest produce from mobile application without physically going to forest department offices.
Need of NTPS
The transit of timber, bamboo and other forest produce is governed by various state specific rules and regulations. Though state governments have exempted many species from requirements of transit permits, however many species still require transit pass (TP). Also, a species exempted in one state, may not be exempted in other states and transit of such species in another state requires transit pass.
Therefore, this newly launched system will save time and energy of individuals with seamless movement of forest produce across India thereby enhancing the income of rural people.
About Ministry of Environment, Forest and Climate Change (MoEF&CC):
Prakash Keshav Javadekar Constituency– Maharashtra
Minister of State (MoS)– Babul Supriyo
Recent Related News:
On May 22, 2020 Prakash Javadekar launched the following five key initiatives towards conservation of biodiversity viz. Samrakshan Internship Programme, United Nations Environment Programme (UNEP) Campaign on Illegal Trafficking of Endangered Species, World Wide Fund (WWF) Model Conference of Parties (MCoP), Awareness campaign, and Webinar initiatives, during the virtual celebration of "International Day for Biological Diversity (IDB)" on the theme "Our solutions are in nature".
The Navy's largest Solar plant was inaugurated at the INA, Ezhimala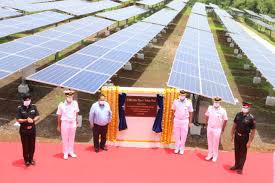 On July 22, 2020, the Vice Admiral Anil Kumar Chawal, Flag Officer Commanding-in-chief, Southern Naval Command (SNC), virtually employed the 3 MegaWatt (MW) largest Solar Power Plant at the Indian Naval Academy, Ezhimala, Kerala.
The project is a part of the Indian Government's initiative of National Solar Mission, to achieve 100 GigaWatt (GW) of solar Power by 2022.
Highlights about the solar plant
i.It is the largest established power plant by the Indian Navy with a lifespan of 25 years.
ii.The solar panels are 9,180 highly efficient monocrystalline panels employed with the latest technology.
iii.The projects has been executed by the Kerala State Electronics Development Corporation Ltd (KELTRON)
Significance:
i.The Kerala State Electric Board (KSEB) played a major part on this project despite COVID-19 pandemic.
ii.Surplus power generated will also feed the KSEB electricity grid.
iii.The solar power plant will reduce the carbon footprint in Ezhimala academy, Kannur and lead a path to a clean and green environment.
-2 MegaWatt Solar Power Plant Inaugurated at Naval Station Karanja, Uran
Indian Navy Vice Admiral, Flag Officer Commanding – in – Chief of Western Naval Command, Ajith Kumar virtually inaugurated the first 2 MegaWatt Solar capacity Solar Power Plant.
The Power Plant was set up at the Western Naval Station, Karanja in Maharashtra's Uran.
Highlights:
i.It is built at a cost of Rs. 14 crores and it is one of the largest solar plants in that region.
ii.It will save upto 20 to 30% of the power requirement which saves Rs. 30 lakhs per month.
iii.The solar plant consists of indigenously developed solar panels, tracking tables and inverters.
iv.The solar plant is grid interconnected utilizing the state- of-the-art single axis sun-tracking technology with computerized monitoring and control.
Recent Related news:
India installs 7.3 GW of solar power in CY 2019 & secures world's 3rd largest solar market: Mercom
On April 29, 2020 According to Mercom India Research's 'India Solar Market Leaderboard 2020' report, India has installed 7.3 Giga Watt (GW) of solar power in Calendar Year(CY) 2019 which consolidates its position as the 3rdlargest solar market in the world after China and U.S. India has total solar installations of approximately 35.7 GW by the end of December 2019.
Indian Naval Academy
Motto – Shaping future Naval Leadership
Commandant – Vice Admiral Mr. Dinesh K Tripathi, Ati Vishisht Seva Medal (AVSM), Nau Sena Medal (NM)
Deputy Commandant – Rear Admiral Mr. Tarun Saobiy, Vishisht Seva Medal (VSM)
Location – Ezhimala, Kannur, Kerala, India
About KELTRON
Type – A State owned electronic enterprise. 
Headquarters – Thiruvananthapuram, Kerala
Chairman (current) – Shri N. Narayanamoorthy (1st March 2019) 
India's maternal mortality ratio declined to 113 in 2016-18: Registrar General's Sample Registration System (SRS)
In accordance with the "Special Bulletin on Maternal Mortality in India 2016-18", released by the Office of the Registrar General's Sample Registration System (SRS), the Maternal Mortality Ratio (MMR) in India has declined to 113 in 2016-18 from 122 in 2015-17 and 130 in 2014-2016 andd almost 100 deaths lesser than in the period of 2007-2009.
States have been categorized into three groups namely, Empowered Action Group (EAG) States, Southern States and Other States during the survey.
The southern States registered a lower MMR — Andhra Pradesh (65), Telangana (63), Karnataka (92), Kerala (43) and Tamil Nadu (60) as compared to states of Assam & EAG viz. Assam (215), Bihar (149), Madhya Pradesh (173), Chhattisgarh (159), Odisha (150), Rajasthan (164), Uttar Pradesh (197), Uttarakhand (99) and Jharkhand (71).
In the category of other status Punjab has a maximum MMR of 129.
Points to be Noted:
-The target of United Nation's (UN) Sustainable Development Goals (SDG) of 3.1 is to reduce the global maternal mortality ratio to less than 70 per 1,00,000 live births.
-The maximum proportion of maternal deaths during 2016-18 is 33% in the age group of 20-24.
Important Terms:
Maternal Mortality Ratio (MMR): It is defined as the proportion of maternal deaths per 1,00,000 live births, reported under the SRS.
Maternal Mortality Rate: This is calculated as maternal deaths to women in the ages 15-49 per lakh of women in that age group, reported under SRS.
Maternal Death: As per World Health Organization (WHO), maternal death is the death of a woman while pregnant or within 42 days of termination of pregnancy, from any cause related to or aggravated by the pregnancy or its management.
Sample Registration System (SRS): It is India's largest demographic sample surveys that among other indicators provide direct estimates of maternal mortality through a nationally representative sample.
About Office of the Registrar General & Census Commissioner, India (ORGI):
The Office of the Registrar General, India works under the Ministry of Home Affairs (MHA).
Registrar General & Census Commissioner– Dr. Vivek Joshi
Recent Related News:
On May 10, 2020, ORGI released its SRS bulletin based which has presented the estimates of Birth Rate, Death Rate, and Infant Mortality Rate (IMR) for the year 2018 for India and its States/UTs.
As per that, India's infant mortality rate (IMR) has improved very marginally from 33 per 1,000 live births in 2017 to 32 in 2018.
The death rate of India has witnessed a significant decline over the last four decades from 14.9 in 1971 to 6.2 in 2018.
There has been about an 11% decline in birth rate in the last decade, from 22.5 in 2009 to 20.0 in 2018.
Rs 8767 crore Approved for 81 projects under Special Window for Affordable and Mid Income Housing Investment Fund I
Union Minister for Finance & Corporate Affairs, Nirmala Sitharaman informed that so far Rs 8767 crore has been approved for 81 projects under Special Window for Affordable and Mid Income Housing (SWAMIH) Investment Fund I. The approved projects will enable the completion of almost 60,000 homes across India.
The announcement was made when the performance of SWAMIH was reviewed with Secretaries of Ministries of Finance and senior management team of the State Bank of India, SBI Capital Markets Limited and SBICAPS Ventures Limited (SVL)
Key Info
The Finance Minister asked the Department of Economic Affairs to closely monitor the performance of the SWAMIH Investment Fund I so as to ensure that the capital raised by the Fund is committed towards resolving stressed projects and remove any hindrance that arises in this process.
About SWAMIH investment fund I
i.It is a Special Window for Completion of Construction of Affordable and Mid-Income Housing Projects.
ii.The Union Cabinet has cleared a proposal in November 2019 to set up a 'Special Window' in the form of an alternative investment fund (AIF) to provide priority debt financing for the completion of stalled housing projects. SVL will be the Investment Manager to the first AIF set-up under this special window.
iii.The fund will be set up as a Category-II AIF (Alternate Investment Fund) debt fund registered with SEBI and would be professionally run.
Highlights of the project
i.The approved projects include 26 projects in NCR, 27 projects in Mumbai, 10 projects in Bengaluru, 7 projects in Pune and 3 projects in Chennai. The remaining are spread across Tier 2 locations.
ii.Among these projects, the investments in 18 projects have been given final clearance and disbursement is at various stages across 7 residential projects. Applications from 353 stressed projects are under examination for provision of assistance.
iii.Employment opportunities for various skilled and semi-skilled labourers will be provided on the activation of these construction sites by the Special Window.
iv.The fund is also evaluating options to provide relief to approximately 15,000 home buyers in certain long-discontinued projects.
Recent Related News:
i.Government will launch a scheme under Pradhan Mantri Awas Yojana (PMAY) for migrant labour/urban poor to provide ease of living at affordable rent by Converting government funded housing in the cities into Affordable Rental Housing Complexes.
ii.Rs 6.16 lakh crore (trillion) has been approved so far under Pradhan Mantri Awas Yojana (Urban)– PMAY(U).
APSEZ Becomes the 1st Indian Port and 7th Port Globally to Sign Up for the Science-Based Targets initiative
Adani Ports and Special Economic Zone Ltd (APSEZ) becomes the 1st Indian port and 7th Port globally to sign up for the Science-Based Targets initiative(SBTi). By signing the commitment letter to SBTi, APSEZ is committed to set science-based emissions reduction targets(across their entire value chain) that keep global warming to 1.5°C above pre-industrial levels.
APSEZ is one out of 43 Indian companies who have signed a commitment letter to SBTi.
APSEZ has also signed a commitment as a supporter to the Task Force on Climate Related Financial Disclosure (TCFD).
Science-based targets
The science based targets are greenhouse gas emissions reduction targets that are in line with the level of decarbonisation required to meet the goals of the Paris Climate Agreement ie., to control global warming below 2°C above pre-industrial levels and pursue efforts to limit warming to 1.5°C.
SBTi
SBTi is a collaboration between CDP(formerly the Carbon Disclosure Project), the United Nations Global Compact, World Resources Institute (WRI) and the World Wide Fund for Nature (WWF).
The SBTi defines and promotes the best practices in science-based target setting and independently evaluates the target of the company.
About 800 companies have committed to set science-based emissions reduction targets.
Note– Companies who sign a commitment letter to SBTi have 24 months to have their targets approved and published by the SBTi.
Task Force on Climate Related Financial Disclosure(TCFD)
i.TCFD develops consistent climate-related financial risk disclosures for companies, banks, and investors to provide information to stakeholders.
ii.In total 16 Indian companies support TCFD, out of which 2 are Adani Group's subsidiaries.
About APSEZ:
Head Office– Ahmedabad, Gujarat
Chief Executive Officer and Whole Time Director of APSEZ– Karan Adani
About TCFD:
Chairman– Michael R. Bloomberg
India-EU, looking to develop the bio-tech to treat sewage water to the crops 
The IIT (Indian Institute of Technology), Banaras Hindu University (BHU) to develop a biotechnology based water treatment system for the purification of the river Ganga and Godavari water.
The project is funded by the Indian Ministry of science & technology, Department of biotechnology with the European Union.
Specific Goal: To develop a low cost advanced bio-oxidation system for polluted water.
Highlights
i.The field trials and testing prototypes will be done at Godavari delta and at river Ganga.
ii.Region from upstream of the Varanasi to the downstream of the river Gomati near Kaithy will be covered under the project.
iii.The river Assi and Varuna will also be a part of the study. The technology will be utilized by Municipality, NGOs or State Water Board.
Project SPRING
i.The sponsored project, SPRING (Strategic Planning for Water Resources and Implementation of Novel Biotechnical Treatment solutions and Good Practices) is funded for 3 years from June 2020.
ii.Geo Spatial analysis will be performed to identify the sources of Pollution at Ganga near Varanasi using remote sensing method.
iii.Advanced oxidation process (AOP)with will be performed for the treatment of organic pollutants
iv.Microbial Fuel Cell (MFC) based novel bio-sensing system is used to identify the study area
Key Info
i.Prof.Prabhat Kumar Singh, Dr. Shishir Gaur and Dr. Anurag Ohri from the department of Civil Engineering are the lead persons from IIT (BHU)
ii.IIT Guwahati, IIT Kharagpur and other academic and research institutes are the part of the project.
Recent Related news:
World Bank Enhances the financial Support for Ganga rejuvenation with $400 million through SNGRBP
The World bank enhanced the support to India's programme to rejuvenate the Ganga with $400 million through Second National Ganga River Basin Project (SNGRBP), for the development of infrastructure projects Under the National Ganga River Basin Project.
About IIT (BHU)
Motto – Sanskara Education
Director – Prof. PRamod Kumar Jain
Location – Varanasi, Uttar Pradesh
HRD Ministry Conducts First Ever Ind-SAT Test 2020 Under its Study in India Programme
The Human Resource Ministry conducted the first ever Indian Scholastic Assessment (Ind-SAT) Test 2020 under study in India Programme on July 22, 2020. The exam was conducted in the proctored Internet mode by the National Testing Agency.
Ind-SAT exam is for admissions and granting scholarships in selective Indian universities for foreign students
Nearly five thousand candidates from Nepal, Ethiopia, Bangladesh, Bhutan, Uganda, Tanzania, Rwanda, Sri-Lanka, Kenya, Zambia, Indonesia and Mauritius appeared for the exam
The students will be shortlisted according to their marks scored for allocation of scholarships for both Undergraduate and Postgraduate courses under study in India Programme.
'Study in India' programme: The Primary objective is to target foreign students by branding India as an attractive education destination. 
About Human Resource Ministry:
Union Minister: Ramesh Pokhriyal 'Nishank'
Minister of State: Sanjay Dhotre
'COVID-19 Law Lab' Initiative launched to provide legal information worldwide
On July 22, 2020 The World Health Organization (WHO) along with other key bodies had launched COVID-19 Law Lab(www.COVIDLawLab.org). It is a database of laws that countries had implemented in response to the COVID-19 pandemic. This will help countries to establish and implement strong legal frameworks to manage the pandemic across the world.
The lab is a joint project of the United Nations Development Programme (UNDP), WHO, the Joint United Nations Programme on HIV/AIDS (UNAIDS) and the O'Neill Institute for National and Global Health Law at Georgetown University.
Key Info– This is the 1st initiative to start studying governance response to a pandemic and to measure what works and what not.
Aim of the establishing the lab– To ensure that laws protect the health and wellbeing of individuals and communities and that they comply with international human rights standards.
About COVID-19 Law Lab
i.It was launched with gathered and shared legal documents from over 190 countries across the world. The database will continue to grow as more countries and themes are added.
ii.The database includes state of emergency declarations, quarantine measures, disease surveillance, legal measures relating to mask-wearing, social distancing, and access to medication and vaccines.
iii.The Law Lab currently organizes COVID-19 law into the following categories: Access to health services, Administrative penalties, Contact tracing among others.
iv.It will also feature research on different legal frameworks for COVID-19.
v.It enhanced the work of the universal health coverage(UHC) Legal Solutions Network, which was established to help countries achieve universal health coverage by implementing rights-based legal frameworks.
Recent Related News:
i.WHO Launched 'COVID-19 Technology Access Pool' for equal access to Life-saving Tech during an event co-hosted by WHO and Costa Rica on May 29, 2020 at Geneva, Switzerland.
ii.WHO and UN's postal agency releases commemorative stamp on 40th anniversary of smallpox eradication
About WHO:
Headquarters– Geneva, Switzerland
Director-General– Tedros Adhanom Ghebreyesus
ADB and GCF join hands towards 'green recovery' on the impacts of COVID-19 disease
n July 22, 2020, The Asian Development Bank (ADB) and the Green Climate Fund (GCF) agreed to partner toward the "Green Recovery". This is to help hands for the people who are facing the harsh economic impact due to COVID-19 pandemic.
They agreed to strengthen collaboration on non-sovereign operations while ensuring GCF's processes are as flexible as possible to foster at-scale financing.
Significance:
i.This collaboration focuses on enhancing the steps to reduce the carbon emission and for climate resilient development in Asia and the pacific.
ii.ABD has offered a support package of USD 20 billion for COVID-19.
Highlights:
i.In 2019, ADB committed more than USD 6.5 billion (Rs. 4,866 crores) in climate financing.
ii.Under Strategy 2030, ADB will ensure that 75% of its project will support climate change mitigation and adaptation by 2030.
iii.The total climatic finance support from ABD will reach USD 80 billion (Rs.1497 crores) from 2019 to 2030.
iv.GCF has approved total funding of USD 473 million for 10 ADB projects, thus ADB stands as the fourth largest accredited entity of GCF.
v.The CGF is the world's largest dedicated fund helping developing countries to reduce their greenhouse emission that affects the climatic change.
Recent Related News:
ADB forms 8-member panel to find solutions for speedy recovery of COVID-19 in Southeast Asia.
On June 10, 2020, Asian Development Bank (ADB), a regional development bank, constituted an 8-member high-level panel of leading experts in economics, finance, and health, moderated by ADB Vice-President Ahmed M. Saeed, to help ministers, central bank governors, and other senior officials identify solutions for Southeast Asian economies to tap into to quickly recover after the novel coronavirus (COVID-19) pandemic.
Indian Economy to contract by 4% in 2020-21: ADB Forecast
In accordance with the Asian Development Outlook (ADO) by Asian Development Bank (ADB), for FY20-21, Indian economy is projected to contract by 4% in fiscal year (FY) 2020, ending on 31 March 2021, before growing 5.0% in FY2021
About ADB
Headquarters– Ortigas Center, Mandaluyong, Metro Manila. Philippines
Membership – 68 countries
President – Masatsugu Asakawa
About GCF
Headquarters – Songdo International Business District, Yeonsu-gu, Incheon, South Korea
Executive Director – Mr. Yannick Glemarec
World's largest 1st Global Fintech Fest held virtually; UPI AutoPay, RuPay commercial card & OCEN protocol launched

The 1st edition of two days long (July 22-23, 2020) world's largest Global Fintech Fest (GFF) was held virtually, which was organized by Payments Council of India (PCI) and Fintech Convergence Council (FCC) at National Payments Corporation of India (NPCI) under the theme "Fintech : With and Beyond COVID". The aim of the fest was to bring together the global FinTech and Banking, financial services and insurance (BFSI) sector.
Notably, both organizers of the fest work under the aegis of Internet and Mobile Association of India (IAMAI).
The event was hosted by 6Connex Inc., a provider of virtual event solutions.
The Department of Economic Affairs – Ministry of Finance, Government of India and Reserve Bank of India (RBI) were the Presenting Partners for this event.
This event was also powered by Amazon Pay and brought to you by WhatsApp and Google Pay, it is also supported by the World Bank & United Nations Capital Development Fund (UNCDF).
The fest saw various launched for BFSI sector which are as follows:
–NPCI launched UPI AutoPAy to ease online recurring payments
In order to ease online recurring payments in India, NPCI introduced a Unified Payments Interface (UPI) AutoPay feature. It is a one-stop fintech payment solution that allows customers to create e-mandate through their UPI ID or QR Scan. For transactions less than Rs. 2,000, customers have to authenticate their account through UPI PIN for one-time and subsequent monthly payments would be debited automatically. For an amount greater than Rs. 2,000, a UPI PIN authentication will be required for every mandate.
Mandates can be set for one-time, daily, weekly, fortnightly, monthly, bi-monthly, quarterly, half yearly and yearly as well.
This feature can be used for multiple financial purposes such as utility payments, booking bus pass, train tickets, paying DTH subscriptions among others.
In January 2020, the Reserve Bank of India (RBI) allowed the NPCI to develop a recurring payments feature on UPI through electronic mandates.
UPI in India:
-As per, India Digital Payments Report 2019, there were UPI facilitated transactions worth Rs. 18,36,000 crores in 2019, up 214% from 2018.
-UPI is also the fastest product to hit 1 billion transactions-a-month in 2019 since its inception in -August 2016.
–NPCI launched SBM EnKash RuPay Business Card for small business
NPCI launched RuPay commercial card named SBM EnKash RuPay Business Card in partnership with State Bank of Mauritius (SBM) India, EnKash, YAP (API- Application Programing Interface provider) and RuPay for young entrepreneurs and small business owners. The card will be disbursed through SBM touchpoints.
The card is aimed to streamline business expenditure and finances by offering expense tracking, and also provides a 30-day credit period on business purchases, bill payments, travel expenses, automated GST, rental payments, among others.
Users can also get access to EnKash's Whatsapp- based expense management service to manage and control all employee and business related expenses.
SBM Bank (India) Limited is the first bank to receive universal banking license from the Reserve Bank of India to set up and operate as a Scheduled Commercial Bank under Wholly Owned Subsidiary (WOS) mode offering banking services in India.
Click Here for Official Notification
–Nandan Nilekani launche open credit protocol network
At the Global Fintech Festival, 2020, founding architect of Aadhaar and co-founder and non-executive chairman of Infosys Ltd, Nandan Nilekani launched a new credit protocol infrastructure called the 'Open Credit Enablement Network (OCEN) protocol, which has been developed by Indian Software Product Industry RoundTable (iSpirit), a think-tank of the software industry.
OCEN will act as a mediator between loan service providers (LSPs), usually fintechs and mainstream lenders, including all large banks and NBFCs (Non-Banking Financial Companies) with marketplaces. It will democratise credit in the country, helping small businesses and entrepreneurs get loans.
iSpirit is partnering with key lenders such as State Bank of India, HDFC Bank Ltd., ICICI Bank Ltd., IDFC First Bank Ltd., Axis Bank Ltd. and Bajaj Finserv Ltd. for this new credit rail.
This launch is on the lines of the recommendation of former SEBI Chairman Upendra Kumar Sinha Micro, Small & Medium Enterprises (MSME) in a report suggested new technological interventions for MSME lending
–SEBI formed committee for financial and regulatory technology
The market regulator Securities and Exchange Board of India (Sebi) has formed a high level committee to look at financial and regulatory technology at Global Fintech Summit. This committee will examine the aspects of technology and unstructured data analysis for surveillance functions and market development.
The committee will also make recommendations on the adoption of technology for markets as well as for SEBI.
About Internet and Mobile Association of India (IAMAI):
President– Dr. Subho Ray
Headquarter– Mumbai, Maharashtra
About National Payments Corporation of India (NPCI):
Managing Director and Chief Executive Officer (CEO)– Dilip Asbe
Headquarter– Mumbai, Maharashtra
Recent Related News:
On May 27, 2020 National Payment Corporation of India(NPCI) has launched an artificial intelligence(AI) based chatbot, PAi, to create awareness around its products like FASTag, RuPay, Unified Payments Interface(UPI), Aadhaar Enabled Payment System(AePS) on a real time basis & to improve digital financial inclusion in India. It is developed by Bengaluru based startup CoRover Private Limited.
RBI Releases Report of Committee For Analysis of QR Code headed by Prof. Deepak B Phatak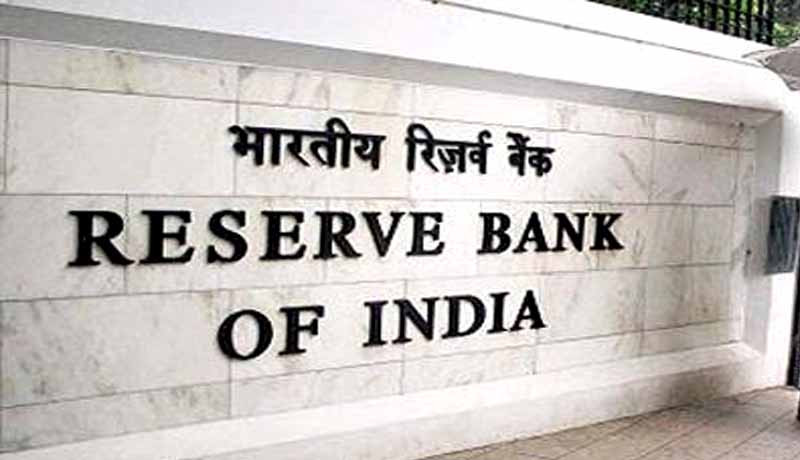 On July 22, 2020, the Reserve Bank of India (RBI) publicized the "Report of the Committee for Analysis of QR (Quick Response) Code" under the chairmanship of Prof. Deepak B. Phatak on its website for comments / suggestions of various industry players currently involved in or associated with the use of QR codes before August 10, 2020. The report has recommended making QR codes more interoperable. QR code is used to pay utility bills, fuel, grocery, food, travel, and several other categories.
Before heading towards the recommendations of the report let's have a look at QR in Indian scenario.
Usage of QR in India:
In India, the factors of post demonetization, increased penetration of smartphones and high-speed internet connectivity led to the increased adoption of QR codes for digital payments. There are three different types of QR Codes in India viz.
Bharat QR– It is the world's first fully interoperable QR code payment system. Its specifications have been jointly developed by RuPay, Visa, MasterCard, and Amex.
Unified Payments Interface (UPI) QR– It was launched by the National Payments Corporation of India (NPCI) in August 2016.
Proprietary QR (Closed loop) – It is provided by RBI authorized companies as Prepaid Payment Instruments (PPI).
For Knowledge: Closed loop mobile payments are those that enable consumers to load money into a spending account that is linked to a payment device while open platforms are connected to a personal account. For example credit card which doesn't require a prepaid amount to exist in the system that needs to be topped up when the money runs out.
Key recommendations of Report:
-The committee has recommended phasing out of proprietary, closed loop QR codes as it requires customers to manage separate apps and is creating hindrance in this payment system. Instead RBI must encourage the use of interoperable QR codes such as the Bharat QR and UPI QR to enable faster on-boarding of all types of merchants for digital payments.
-Government / RBI should allow a controlled interchange instead of zero Merchant Discount Rate (MDR) on QR code / UPI / RuPay Debit card transactions,
-Tax incentives should be provided to merchants who accept payments through electronic mode.
-For consumers also, the government should provide incentive schemes to ensure popularity of QR code transactions.
-All bank and non-bank applications must go through a process of standardisation to offer seamless experience to customers.
-Small value merchants may be allowed to access the Bharat QR ecosystem to allow them more payments acceptance options.
-Non-banks and fintechs could be allowed to participate in the Bharat QR ecosystem to increase penetration.
Background:
The Committee was constituted by RBI on December 23, 2019 under the Chairmanship of Prof. D.B. Phatak (Professor Emeritus, IIT-Bombay) to review the prevalent system of QR Codes in India for facilitating digital payments and submit recommendations. Its members were:
Arvind Kumar – Director General (DG), Standardisation Testing and Quality Certification (STQC), Ministry of Electronics and Information Technology
Sunil Mehta– Chief Executive, Indian Banks' Association (IBA)
AS Ramasastri– Director, Institute for Development of Research in Banking Technology
Dilip Asbe– Managing Director and Chief Executive Officer (CEO), National Payments Corporation of India (NPCI)
Vishwas Patel– Chairman, Payments Council of India (PCI)
About Reserve Bank of India (RBI):Headquarters– Mumbai, Maharashtra
Formation– 1 April 1935
Governor– Shaktikanta Das
Deputy Governors– 4 (Bibhu Prasad Kanungo, Mahesh Kumar Jain, Michael Debabrata Patra, one is yet to be appointed).
Recent Related News:
On June 13, 2020, RBI made some changes to the monitoring structure of Financial Markets Infrastructure (FMI) and Retail Payment Systems (RPSs) with the aim to ensure the security and stability of the payment structure. The new framework treats NPCI (National Payments Corporation of India) and National Electronic Fund Transfer (NEFT) as FMIs.
Amazon Pay partnered with Acko General Insurance Ltd to offer auto insurance in India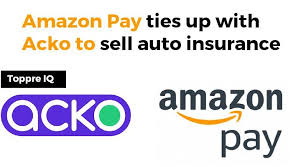 Amazon Pay, the payments arm of Amazon India has partnered with Acko General Insurance Ltd to offer auto insurance for two and four-wheelers in India, a 100% paperless insurance plan. Customers can avail this auto insurance from Amazon Pay page, Amazon app or mobile website and can get a quote for their car or bike's insurance by providing basic details.
About auto insurance
Quick Paperless insurance plan– The customers can get claims with one-hour pick-up, three-day assured claim servicing, and one-year repair warranty in select cities. It can be bought within 2 minutes.
Instant cash settlements– The policyholders will have an option for instant cash settlements for low-value claims
Select from a list of add-ons– The customers can select from a list of add-ons like zero-depreciation and engine protection.
Additional benefit for amazon prime members– Amazon Prime members will get extra benefits, including additional discounts on premiums on its insurance category.
Payment of insurance– The customers can pay for the insurance using Amazon Pay balance, UPI, or any saved card. A copy of the policy can also be downloaded from customers' Orders page.
Key Info– Amazon partnered with digital lending startup Capital Float and Karur Vysya Bank and launched its instant credit line service, 'Amazon Pay Later' in the end of April 2020
Note– Amazon India announced that it has added 10 new warehouses, and expanded seven existing buildings.
Recent Related News:
i.Flipkart ties up with Bajaj Allianz General Insurance for digital motor insurance policy
ii.Edelweiss General Insurance launched 'Edelweiss SWITCH', an app-based motor insurance own damage (OD) floater policy under IRDAI's sandbox regulations.
About Amazon:
Headquarters– Washington, United States
Founder & CEO– Jeff Bezos
About Acko General Insurance Ltd
Headquarters– Mumbai, Maharashtra
MD & CEO– Varun Dua
ICICI Lombard in partnership with PhonePe launched Hospital Daily cash benefit 
ICICI Lombard in partnership with PhonePe has launched Hospital Daily cash benefit under its Group Safeguard Insurance policy, a sachet-based group insurance product.
It is a customized hospitalisation policy that allows PhonePe users to get an assured amount if they are hospitalised due to injury or illnesses(including COVID-19).
i.Claim
The hospital bills are not required for the claim, a discharge certificate will be sufficient in most cases for the claim processing.
To be eligible for the claim, a minimum of 48 hours hospitalisation is required along with a deductible of one day for each claim.
Customers who already have mediclaim policies, employer health insurance, self-funded means of paying hospital bills will also be eligible for the claim payout benefit.
ii.Cover
Through this cash benefit, customers can choose a cover from Rs 500 per day up to Rs 5,000 per day at an annual premium starting at Rs 130 including taxes, effectively costing Rs 0.35 per day.
iii.Policy can be bought through the app– The users of PhonePe can buy the policy through the app, from the "My Money" section The policy documents can be viewed by the customers instantly on the app.
iv.Hospitals covered & double insurance cover– All government and private hospitals come under the insurance cover. The patients who are admitted in the ICU will be qualified for double the insurance cover.
Recent Related News:
i.PhonePe Partnered with ICICI Bank on Unified Payments Interface(UPI) multi-bank model.
ii.PhonePe along with ICICI Lombard launches 'first of its kind' domestic trip travel insurance.
About PhonePe:
HeadQuarter– Bengaluru, Karnataka
Chief Executive Officer(CEO)– Sameer Nigam
About ICICI Lombard:
HeadQuarter– Mumbai, Maharashtra
Managing director(MD) & CEO– Bhargav Dasgupta
Mr. Partha Pratim Sengupta appointed as MD and CEO of IOB
i.On July 24, 2020 Indian Overseas Bank (IOB) has appointed Mr. Partha Pratim Sengupta as its new Managing Director (MD) and Chief Executive Officer (CEO), and his tenure ends by December 31, 2022 or until further orders. 
ii.Mr. Partha Pratim Sengupta succeeds Shri. Karnam Sekar who was retired on June 30, 2020. 
Facts about Mr. Partha Pratim Sengupta: 
i.Sengupta was the deputy managing director of State Bank of India (SBI)
ii.Prior to Deputy MD of SBI, he was the chief General manager at the country's largest lender's Kolkata circle. 
iii.He has more than three decades of experience in the Banking sector, in various domains. 
Recent Related news:
Reserve Bank approves Lakshmi Vilas Bank's MD and CEO, Subramanian Sundar extension
On June 1, 2020, The Reserve Bank of India (RBI) approved the extension of tenure for Lakshmi Vilas Bank (LVB)
Managing Director (MD) and Chief Executive Officer (CEO), Subramanian Sundar by 6 months from May 31, 2020 to November 30, 2020.
About IOB
Founded – 10 February 1937
Founder – Mr. M.Ct.M Chidambaram Chettyar 
Headquaders – Chennai, Tamil Nadu
Chairman -Mr. T. C. A Ranganathan (Non-Exe Chairman) 
Mr. Sahil Seth appointed as honorary advisor for BRICS CCI
The Deputy Commissioner of Mumbai Customs and a 2011 batch Indian Revenue Service Officer, Mr. Sahil Seth, has been appointed as an honorary advisor for the BRICS (Brazil, Russia, India, China and South Africa) Chamber of Commerce and Industry (CCI) for the period 2020 to 2030.
The Role is a non-financial, voluntary basis, zero – remuneration appointment.
Purpose of the Honorary Advisor
The main purpose of the honorary adviser's committee is to connect youth from the BRICS nations and connect millions of youth across the world with its programmes and initiatives.
About Mr. Sahil Seth
i.Born and brought up – Amritsar
ii.Seth moved to Mumbai in 2016 and was given the charge of deputy commissioner, service tax.
iii.He was posted as deputy commissioner, GST, Bhiwandi.
iv.Presently, he is working as a deputy commissioner in the customs department.
Objectives of BRICS CCI
i.Creates support system for the MSME segment and young entrepreneurs.
ii.Stays as a voice of young entrepreneurs and help in making their businesses a success.
Activities of BRICS CCI
i.To enable support system for MSME segment and young entrepreneurs
ii.Build a database for the credible business partner across different countries.
iii.To build a social and cultural exchange between nations.
iv.To provide free advisory services to the members on legal and other business services.
v.Conduct tropical research on the business relevant issues.
Recent Related news
EAM Jaishankar participated in BRICS FMs' virtual meet on coronavirus; $15bn loan support by BRICS
BRICS countries have agreed to set up a $15 billion loan instrument to finance projects for the economic rebuilding of member-states impacted by COVID-19 crisis.
BRICS' New Development Bank provides USD 1 billion loan to India to fight COVID-19
In order to provide a financial aid to Indian economy which is facing human, social and economic losses due to COVID-19 pandemic and lockdown, the New Development Bank of the BRICS (Brazil, Russia, India, China and South Africa) countries have fully disbursed USD one billion emergency assistance loan to India.
About BRICS CCI
Parent Organization of BRICS nation
Type – non-profit, non-governmental organization 
Chairman – Mr. Vishwas Tripathi
Theme for 2020 – "BRICS Partnership for Global Stability, Shared Security and Innovative Growth".
Nitin Jairam Gadkari Launches Mentoring Platform 'RestartIndia' to Support MSME Sector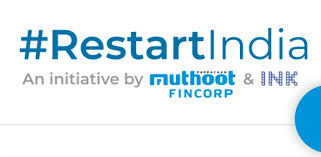 On 23dr July 2020, Nitin Jairam Gadkari, Union Minister of Micro, Small and Medium Enterprise(MoMSME), launched www.restartindia.com, a mentoring platform.It was initiated jointly by Muthoot Fincorp and INKtalks to support the MSME sector to restart the business across the nation.
RestartIndia:
Objective:
To create an environment for the MSME sector to re-establish and to increase the self-confidence of the small businesses.
Services provided by RestartIndia:
i.The restartindia.com is designed to focus on the needs of the nano and micro enterprises of the MSME sector.
ii.The platform provides the information about various schemes initiated by the government of India.
iii.The platform also provides the details of MSME focused governmental and institutional support and resources on how to establish and manage a sustainable business venture.
iv.The RestartIndia platform provides global management information and expertise to the common people and connects them to the experts and professionals from various fields, that are in line with the self-dependent India (Atmanirbhar Bharat) project.
About Muthoot Fincorp Ltd:
Managing Director– Thomas John Muthoot
Head Office– Trivandrum, Kerala
About Ministry of Micro, Small and Medium Enterprise(MoMSME)
Union Minister– Nitin Jairam Gadkari (constituency – Nagpur,Maharashtra)
Space startup Digantara selected for SID incubation program by IISc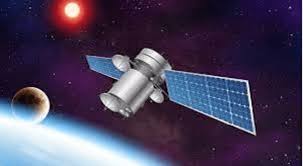 A Space start up namely Digantara Research and Technology (DRT) which has developed India's first in-orbit space debris monitoring and tracking system that works on LIDAR (Light Detection and Ranging) technology has been selected by SID (Society for Innovation and Development) incubation program at the Indian Institute of Science (IISc) Bangalore. In this regard, the startup has received a grant of Rs 25 lakhs which will be used to develop space debris monitoring systems and the company's expansion.
The In-orbit Space Debris Monitoring and tracking system provides global real-time earth coverage by deploying a constellation of cost-efficient nanosatellites in LEO (Low Earth Orbit) and a space-based air surveillance payload for accurate tracking of both aircraft and space objects.
Digantara will also help international space agencies to track and map the space debris and minimize the major threat to the future of space exploration.
About Digantara Research and Technology (DRT):
The startup is planning to establish a small satellite assembly line and production unit to develop small satellites to build a satellite constellation which in turn will help India to achieve indigenous space surveillance system as a part of self-reliant India (Atma Nirbhar Bharat).
It is founded by Anirudh Sharma and Rahul Rawat.
Headquarter– Kotdwara, Uttarakhand
Sri Lankan Cricketer Sripali Weerakkody retires from International Cricket
A 34 years old Female fast bowler Sripali Weerakkody who represent for Sri Lanka in International Crickets has announced her retirement from all forms of Cricket.She played 89 ODIs and 58 T20Is.She totally picked 89 wickets in her career.
she became the first woman cricketer from Sri Lanka to qualify as a fitness trainer from the Australian Institute of Fitness.
A book titled "The Endgame" authored by Hussain Zaidi
S Hussain Zaidi,a well known crime writer has recently written a novel named "The Endgame".It was published by the HarperCollins India.The book speaks about the politics, betrayal, and unimaginable terror.
"Black Friday", "Mafia Queens of Mumbai", "Dongri to Dubai" and "Byculla to Bangkok" are other notable books written by him. He was the associate producer of "Terror in Mumbai",a famous HBO documentary based on 26/11 terror attacks.
Pi approximation day 2020: July 22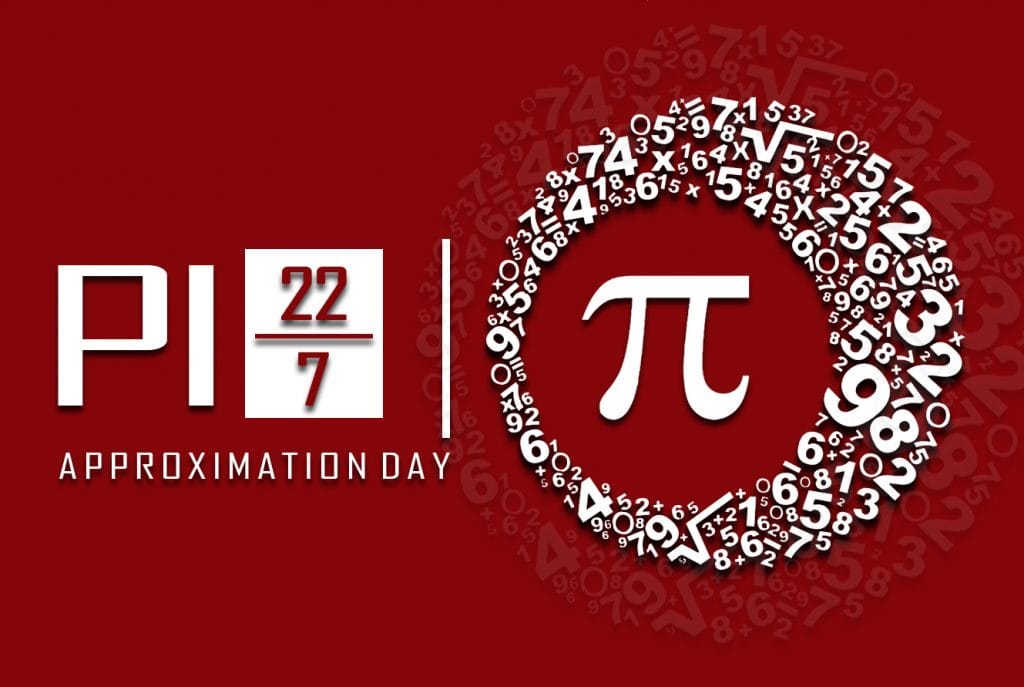 Pi approximation day is observed annually on July 22. It is dedicated to the mathematical constant pi (π). The day is also called Casual Pi Day. Pi denotes the relationship between a circle's circumference and its diameter and is denoted by the fraction 22/7 which calculates approximately to 3.14.
Why is this date and month celebrated?
In the fraction 22/7, the numerator 22 symbolizes the date and numerator 7 indicates the month(July).
Related Days
Pi day – Also known as International Day of Mathematics is observed on March 14 every year. The date has been selected because the first three digits of the date(March 14 (3/14 or 3-14)) and also correspond to the first three digits of Pi – 3.14.
Two Pi Day– It is also known as Tau Day for the mathematical constant tau (τ), is observed on June 28.
Key Facts about Pi
Pi was presented by William Jones in 1706.
The use of the symbol of Pi was popularized by Leonhard Euler, who adopted it in 1737. 
Georges Buffon, an 18th-century French mathematician, invented a way to calculate π based on probability. 
Punjab Cabinet Approved a USD 285.71 million project for canal-based water supply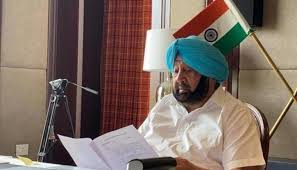 The Punjab Cabinet chaired by Chief Minister Amarinder Singh approved a USD 285.71 million(over Rs 2,130 crore) project for canal-based water supply for Amritsar and Ludhiana cities through video conferencing. The funding of these projects will be offered by the World Bank(70%) and Punjab gov(30%). In addition to this, the cabinet also approved an amendment to the Land Pooling Policy.
About USD 285.71 million project
The composition of the financing
The International Bank for Reconstruction and Development (IBRD) would finance USD 200 million (70%) and the Punjab government USD 85.71 million (30%).
Components of the project
The component of the project includes the following:
USD 11.61 million to strengthen urban water supply service management; USD 240.38 million to improve water supply infrastructure; USD 15.62 million for land acquisition and rehabilitation; USD 10 million for COVID crisis response; USD 7.6 million for project management
Background
The Punjab government in June 2018 through the Department of Economic Affairs (DEA), Government of India requested the World Bank to support Punjab for this purpose.
Amendment to the Land Pooling Policy
The amendment to the Land Pooling Policy is made for the residential Sector and its extension to the Industrial Sector in the jurisdiction of the Greater Mohali Area Development Authority (GMADA).
As per the amended policy:
Residential and Commercial Plots
1000 square yards of developed residential plots and 200 square yards of the commercial plot, excluding parking, will be given in lieu of cash compensation for every one acre of land to be acquired from landowners for the upcoming Aerotropolis Residential Estate.
Sahuliyat Certificate
i.The validity of the 'Sahuliyat Certificate' will be given to the landowners opting for land pooling policy.
ii.They will be provided with certain benefits during the purchase of equivalent value of land and will be counted from the date of allotment of plot to the landowner.
iii.The certificate holders will be entitled to get an exemption from Stamp Duty among others.
Recent Related News:
i.Odisha cabinet approved the proposal to give the status of State anthem to "Bande Utkala Janani", a poem written by Kantakabi Laxmikanta Mohapatra in 1912.
ii.Madhya Pradesh Cabinet approved to form trust for 'Ram Van Gaman Path' project.
About Punjab:
Capital– Chandigarh
Governor– Vijayender Pal(V.P.) Singh Badnore
Pravasi Rojgar app to help migrants find job opportunities: Sonu Sood
Actor Sonu Sood has launched an app " Pravasi Rojgar" to offer support to workers in finding right job opportunities in various sectors across the country.This initiative will be supported by community outreach in the villages to find the right employment opportunities for migrant workers in different parts of the country.
Veteran Odia Actor Bijay Mohanty passes away at 70
Veteran Odia Actor Bijay Mohanty has passed away at the age of 70 years in Bhubaneswar, Odisha, who earned National Film Award in his debut film, Chilika Tire and famous for his negative roles in films including Samay Bada Balaban, Naga Phasa, Danda Balunga and Chaka Bhaunri.