DST launched Rs 15 Crore fund to support India-Russia collaboration joint R&D and cross-country technology adaptation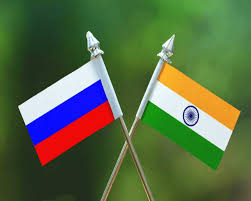 On July 24, 2020, The Department of Science and Technology (DST) under the Ministry of Science and Technology launched a joint India-Russia Joint Technology Assessment and Accelerated Commercialization Programme in partnership with Russia's Foundation for Assistance to Small Innovative Enterprises (FASIE). On the Indian side, the programme will be implemented & funded by Federation of Indian Chambers of Commerce & Industry (FICCI) on behalf of the DST.
The objective of this bilateral initiative is to strengthen the Science, Technology and Innovation ties between the two countries by connecting Indian, and Russian Science & Technology (S&T) led Small and medium-sized enterprises (SMEs) and Start-ups for joint development through Research & Development (R&D) along with technology adaptation.
Implementation of programme; DST to fund up to Rs 15 cr
The programme will run through two annual cycles and top five selected Indian and Russian partners will be provided partial funding support. DST will fund up to Rs 15 Crores to Indian SMEs/Start-ups and FASIE will provide similar funding to the Russian projects. The remaining cost will be borne by partners.
In addition to the financial support, the teams will also be supported through capacity building, mentorship and business development.
The programme is accepting applications under two broad categories, i.e. Joint Partnership Projects and Technology Transfer/Adaptation. The last date to apply for the first round is September 30, 2020 at www.indiarussiainnovate.org.
Static Points:
Secretary Department of Science and Technology (DST)– Prof. Ashutosh Sharma
Indian Ambassador to Russia – D. Bala Venkatesh Varma
Foundation for Assistance to Small Innovative Enterprises (FASIE) General Director– Sergey Polyakov
About FICCI:
Secretary General– Dilip Chenoy
President– Sangita Reddy
Headquarter– New Delhi
Recent Related News:
Minister of Defence (Raksha Mantri) Rajnath Singh paid a 3-day visit to Russia from June 23- 25, 2020 on the invitation of Defence Minister of the Russian Federation Sergey Shoigu to attend the 75th Anniversary of Victory Day Parade and to strengthen the longstanding special and privileged strategic partnership between India and Russia.
India extended medical assistance worth about USD 1 million to North Korea under WHO's anti-tuberculosis programme
On July 24, 2020, on the request of the World Health Organisation (WHO), the Government of India (GoI) has extended medical assistance in the form of anti-tuberculosis medicines worth about US$ 1 million to Democratic People's Republic of Korea (DPRK). This medical assistance is provided as a part of ongoing WHO's anti-tuberculosis programme in DPRK.
It is to be noted that New Delhi's medical assistance is under the aegis of an ongoing WHO anti-tuberculosis programme in North Korea and hence exempted from the sanctions imposed by the United Nations Security Council (UNSC).
The consignment of medicines was handed over by Indian Ambassador to DPRK Atul Malhari Gotsurve to North Korean Vice Minister for Foreign Affairs, Pak Myong Ho along with a floral basket and a congratulatory letter addressed to the Supreme Leader, Kim Jong Un, on the occasion of the 8th anniversary of conferment of the title of 'marshal" on him.
Indo-DPRK Relation:
-India had earlier provided North Korea two consignments of food worth $ 1 million each in 2011 and 2016 under the World Food Programme (WFP).
-In May 2018, Vijay Kumar Singh, the then Minister of State for External Affairs (MEA), had embarked on a rare visit to North Korea after two decades when Mukhtar Abbas Naqvi visited in September 1998. He was the Minister of State (MoS) for Information and Broadcasting in Prime Minister Late Atal Bihari Vajpayee's Government.
About Democratic People's Republic of Korea (DPRK):
Capital– Pyongyang
Currency– North Korean won
Recent Related News:
On May 5, 2020, Russian President Vladimir Putin has awarded North Korean Leader Kim Jong-un a commemorative war medal marking the 75th anniversary of the victory over Nazi Germany for recognizing his role in preserving the memory of Soviet soldiers who died on North Korean territory.
Govt imposed restrictions on public procurement from countries sharing land border with India by amending GFRs 2017
On July 23, 2020, the Government of India (GoI) has amended the Rule 144 of General Financial Rules (GFRs) 2017 entitled "Fundamental principles of public buying" by inserting sub rule (ix) which has imposed restrictions on bidders of countries sharing land borders with India in public procurement tenders. This decision has been taken to strengthen the defence and national security of India. The order in this regard has been issued by the Department of Expenditure (DoE), Ministry of Finance.
It should be noted that India shares its border with China, Nepal, Bhutan, Pakistan, Bangladesh and Myanmar.
The amendment has covered public sector banks (psbs) and financial institutions, Autonomous Bodies, Central Public Sector Enterprises (CPSEs) and Public Private Partnership projects receiving financial support from the Government or its undertakings.
By invoking the provision of Article 257(1) of the Constitution of India, the central government has also directed state governments to implement this order for all public procurement.
Bidding Eligibility for border countries as per amendment:
Any bidder from countries sharing land borders with India will be eligible to bid in any procurement whether of goods, services (including consultancy services and non-consultancy services) or works (including turnkey projects) only if the bidder is registered with the Competent Authority.
The Competent Authority for registration will be the Registration Committee constituted by the Department for Promotion of Industry and Internal Trade (DPIIT).
The competent authority is not liable to give reasons in case of cancellation of registration of a bidder amid national security reasons.
Bidders will also be required to take mandatory political and security clearance from the Ministries of External and Home Affairs
Exceptions under new amendment:
-Relaxation will be provided for procurement of COVID-19 medical supplies till December 31, 2020.
-Also, the order for prior registration will not apply for countries to which the GoI extends lines of credit, even if they share a land border with India.
As per official data, out of these, the government has extended lines of credit to Bangladesh, Nepal, Myanmar, exempting them from the new order. India has extended lines of credit totalling $30.59 billion to 64 countries, including 41 from Africa.
About Department of Expenditure (DoE):
Secretary– T. V. Somanathan
Recent Related News:
On April 24, 2020, n exercise of the powers conferred by clauses (aa) and (ab) of sub-section (2) of section 46 of the Foreign Exchange Management Act, 1999, the Central Government amended the Foreign Exchange Management (Non-debt Instruments) Rules, 2019 which has mandated prior approval of the GoI for foreign investments from countries that share border with India, to prevent opportunistic takeover of domestic firms amid COVID-19 pandemic. 
First in the World: India builds electrified rail tunnel capable to run double-stack containers 
India builds one kilometer (km) long World's first electrified rail tunnel that fits double stack containers. It cuts through Aravali mountain on the Western Dedicated Freight Corridor (WDFC) near Sohna, Haryana.
The project is implemented by the DFCCIL (Dedicated Freight Corridor Corporation of India Limited).
The tunnel Breaking was completed on 24, July 2020. The project is expected to complete by the next 12 months.
About the tunnel
i.About 2500 to 500-million-year-old proterozoic rocks were broken to build the tunnel.
ii.The tunnel is capable of running 25 tonne axle load electric goods train with double stack containers that runs at a speed of 100 km per hour (kmph).
iii. The tunnel connects Mewat and Gurgaon districts, Haryana.
iv.One end of the tunnel is at Rewari, Haryana and the other end is at Dadri, Uttar Pradesh (UP).
Dimension
It is 14.5 meters and 10.5 meters in height (straight portion) and 15 meter wide and 12.5 meter height.
The D-shape tunnel has a cross section area of 150 square meters, accommodates double line OHE (Overhead Equipment)
It is also considered to be the biggest railway tunnel in India.
Key Points
i.The WDFC and the Eastern DFC are the two most important projects carried by the Indian Railways in the transportation of freight transportation.
ii.The functions of the two DFC are expected to start by 2021.
Recent Related News
i.Indian Railways installs Automated Ticket Checking and Managing Access Machine, 1st of its Kind at Nagpur station.
About the ministry of Indian Railways:
Union Railway Minister – Piyush Goyal
Chairman Railway board – V.K Yadav 
Minister of State – Suresh Channabasappa Angadi
First by Indian Government: World Class State of the Art Honey Testing Lab was e-inaugurated by Shri Narendra Singh Tomar at Anand, Gujarat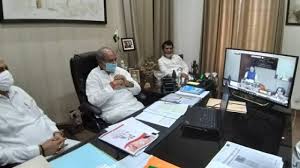 Union Minister of Agriculture and Farmers' welfare Shri Narendra Singh Tomar inaugurated the 'World Class State of Art Honey Testing Laboratory' virtually. This is considered to be the first Government Honey Testing lab in India.
The testing lab was established by National Dairy Development Board (NDDB) in Anand, Gujarat with support of NBB (National Bee Board).
Note: Shri Tomar also inaugurated 'Two Days Online Training Programme on Scientific Honey bee production' conducted by NDDB.
Other Participants of the conference
i.ShriGiriraj Singh, Union Minister of Fisheries, Animal Husbandry and Dairying.
ii.ShriParshottamRupala and ShriKailashChoudhary, Union Ministers of State for Agriculture.
iii.Dr. Sanjeev Kumar Balyan, Union Minister of State (FAH&D).
iv.Senior officers of the Department of Agriculture, Cooperation and Farmers Welfare and Department of Fisheries, Animal Husbandry and Dairying participated in the conference.
Key info
i.The MIDH (Mission on Integrated Development of Horticulture) and National Mission for Beekeeping are implemented through the National Bee Board and the States.
ii.The National Bee Keeping and Honey Mission (NBHM) is approved by the Department of Agriculture, Cooperation and Farmers' Welfare for 2 years.
iii.The NDDB has set up world class lab with protocols accredited by National Accreditation Board of Testing and Calibration Laboratories (NABL)
iv.FSSAI has notified new standards of Honey, Beeswax and Royal Jelly.
Other important points
i.The Union Agriculture Minister complimented the National Bee Board, Khadi & Village Industries Corporation for their significant contributions.
ii.Increasing the bee colonies, honey bee production, marketing and export of honey would significantly contribute to GDP and boost the rural economy.
Recent Related News
i.Union Agriculture and Farmers Welfare Minister, Narendra Singh Tomar virtually launched 'Sahakar Mitra' scheme an initiative of the NCDC (National Cooperative Development Corporation) to provide paid internship to the Youth
ii.Union Minister Narendra Singh Tomar launched "The Saras Collection" on GeM portal from New Delhi to showcase daily utility products made by rural self-help groups (SHGs).
About NDDB
Founder – Verghese Kurien
Headquarters – Anand, Gujrat, India
About NBB
Chairman – Shri Sanjay Agarwal
Vice Chairman – Ms. Vashudha Mishra
About the Ministry of Agriculture and Farmers Welfare
The role of the ministry is to provide food and nutrition security, income and employment to support broad-based economic sector growth and work towards the welfare of the farmers.
Minister – Narendra Singh Tomar
Hyderabad Ranked 16th in World's most Surveilled Cities & China tops: Comparitech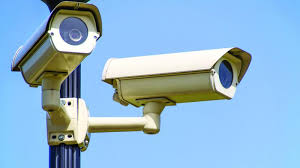 As per the new analysis by Comparitech on the World's Most Surveilled Cities, in 150 major cities across the globe, Hyderabad has positioned in 16th rank among the list of top 20 cities with the maximum number of Closed-circuit television (CCTV) surveillance cameras. It has most CCTV surveillance in India. The List was topped by Taiyuan, China.
Chennai(21st rank) and Delhi (33rd rank) made into the top 50 list.
The research is based on the number of cameras per 1,000 people.
Ranking List
Top 20 Cities in the World
Rank
Cities
Cameras per 1,000 people
16
Hyderabad, India
29.99 cameras
1
Taiyuan, China
119.57 cameras
2
Wuxi, China
92.14 cameras
3
London, England (UK)
67.47 cameras
Other Indian cities in top 50
21
Chennai
25.52 cameras
33
Delhi
14.18 cameras
Number of cameras per 1000 people with Crime Index:
Hyderabad– 29.99 cameras per 1,000 people ie., 3 lakhs camera for 10,004,144 people. It's crime index is 43.46
Taiyuan, China– 119.57 cameras per 1,000 people ie., 465,255 cameras for 3,891,127 people. It's crime index is 51.47.
Delhi ranked 2nd, Tokyo tops- 20 most populated cities in the world
The research also highlighted the 20 most populated cities in the world.Delhi ranked 2nd and the list was topped by Tokyo, Japan. The 3rd rank was secured by Shanghai, China.
Indian Cities– Other indian cities which made into top 20 are: Mumbai in 9th rank and Kolkata in 15th rank.
Highlights of the research
18 out of the top 20 most surveilled cities are in China
As per the latest report of IHS Markit, over one billion surveillance cameras will be installed worldwide by 2021.
Globally, there are already 770 million cameras in use with 54% of these being in China
There is a little correlation between the number of public CCTV cameras and crime or safety.
About the Research:
i.The researchers collated a number of data resources and reports, including government reports, police websites, and news articles for the research. The focus was primarily on public CCTV, cameras used by government entities such as law enforcement.
ii.The countries that were omitted due to lack of data are, Bekasi, Alexandria and Addis Abada among others.
Recent Related News:
i.As per the data from the US Treasury Department, India Became 12th Largest Holder of US govt Securities with Holdings of USD 157.4 bn in April end 2020 and Japan tops with USD 1.266 trillion.
ii.India ranked 23rd for world's best startup ecosystems; US topped: StartupBlink Ecosystem Rankings 2020
About Comparitech:
Head Office– England
Climate-friendly Cooling can cut 460 Giga Tonnes of Greenhouse Gas Emissions: Cooling Emissions and Policy Synthesis Report
The Cooling Emissions and Policy Synthesis Report from the United Nations Environment Programme (UNEP) and the International Energy Agency (IEA) states that, by combining energy efficiency improvements with the transition away from super-polluting refrigerants, the world can avoid cumulative greenhouse gas emissions of between 210-460 gigatonnes of carbon dioxide equivalent(GtCO2e) over the next four decades. This equals 4-8 years(roughly) of total annual global greenhouse gas emissions, based on 2018 levels.
An estimated 3.6 billion cooling appliances are in use worldwide. If cooling is provided to everybody who needs it, this will require about 14 billion cooling appliances by 2050.
About the Report:
i.The report was authored by a range of experts under the guidance of a 15-member steering committee co-chaired by Mario Molina- President, Centro Mario Molina, Mexico, and Durwood Zaelke- President, Institute for Governance & Sustainable Development, USA.
ii.The report is supported by the Kigali Cooling Efficiency Programme (K-CEP).
Key Projections of the report
Kigali Amendment to the Montreal Protocol
i.The countries can integrate them into their implementation of the Kigali Amendment to the Montreal Protocol on Substances that destroy the ozone layer.
ii.This will phase-down the production and use of hydrofluorocarbons (HFCs), climate-warming refrigerant gases.
iii.This can avoid up to 0.4°C of global warming by 2100.
Other available policy options available that can make cooling part of climate and sustainable development solutions includes:
This is in addition to the implementation of the Kigali Amendment
i.International cooperation through universal ratification and initiatives such as the Cool Coalition and the Biarritz Pledge for Fast Action on Efficient Cooling.
ii.National Cooling Action Plans under the Paris Agreement
iii.Development and implementation of Minimum Energy Performance Standards and energy efficiency labelling.
iv.Promotion of building codes and other considerations to reduce demand for refrigerant and mechanical cooling
v.Campaigns to stop environmentally harmful product dumping
vi.Sustainable cold-chains to reduce food loss and emissions from cold chains.
Recent Related News:
i.Mercer's 26th Annual 'Cost of Living Survey 2020 ': Mumbai ranks 60th globally, 19th in Asia.
ii.As per the "Global Status Report on Preventing Violence Against Children 2020", a first of its kind report by United Nations upto 1 bn children experience violence annually as countries fail to protect them.
About UNEP:
Headquarters– Nairobi, Kenya
Executive Director– Inger Andersen(Under-Secretary-General of the United Nations)
About IEA
Headquarters– Paris, France
Executive Director– Fatih Birol
India ranked 3rd in gaining forest area in world; global employment in forestry led by India: FAO

In accordance with the latest Global Forest Resources Assessment (FRA) 2020 brought out by the Food and Agriculture Organization (FAO) of the United Nations (UN), India has ranked 3rd among the top 10 countries that have gained in forest areas during 2010-2020. FRA 2020 examined the status of, and trends in, more than 60 forest-related variables in 236 countries and territories in the period 1990–2020.
India reported 0.38% annual gain in forest, or 266,000 ha of forest increase every year at an average. It's naturally regenerating forest rate was also 0.38% in 2010-20.
As per the report, the world has a total forest area of 4.06 billion hectares (ha) in 2020, which is 31% of the total land area where India accounts for 2% of total global forest area. Russia has a maximum forest area accounting 20% of global forest area (815 312 ha) followed by Brazil (496 620 ha-12%) & Canada (346 928 ha- 9%).
Top ten countries for average annual net gain in forest area, 2010–2020
| Rank | Country |
| --- | --- |
| 3 | India |
| 1 | China |
| 2 | Australia |
| 4 | Chile |
| 5 | Viet Nam |
| 6 | Turkey |
| 7 | United States of America |
| 8 | France |
| 9 | Italy |
| 10 | Romania |
Findings with respect to India:
-The FRA 2020 has credited the government's Joint Forest Management programme for the significant increase in community-managed forest areas in the Asian continent. India has been taking up massive afforestation and plantation schemes.
-The forest area managed by local, tribal and indigenous communities in India increased from zero in 1990 to about 25 million ha in 2015.
India's employment in forestry sector is maximum in world
The assessment examined employment in the forestry sector (including logging) with data from 136 countries that represent 91% of the world's forests where India reported the maximum employment in the forestry sector in the world.
Globally, 12.5 million people were employed in the forestry sector. Out of this, India accounted for 6.23 million, or nearly 50%.
Key Points:
-The world has lost 178 million ha of forest since 1990, which is an area about the size of Libya. Africa had the largest annual rate of net forest loss in 2010–2020, at 3.9 million ha.
–The South Asia sub-region reported net forest losses during 1990-2020.
-The Asian continent reported the highest net gain in forest area in 2010-2020 as it recorded 17 million hectares (ha) per year net increase in forests.
About Food and Agriculture Organization (FAO):
Director-General (DG)– Qu Dongyu
Headquarter– Rome, Italy
Recent Related News:
In accordance with the Food and Agriculture Organization (FAO) report, released in March 2020, Peatlands are facing degradation and need to be urgently monitored. Peatlands are wetlands with a thick layer of organic soil and cover only 3% of the global land area, but they store 30% of the world's soil carbon. In India, peatlands occupy 320–1,000 square kilometres area.
RBI Signed USD 400 mn Currency Swap Facility for Sri Lanka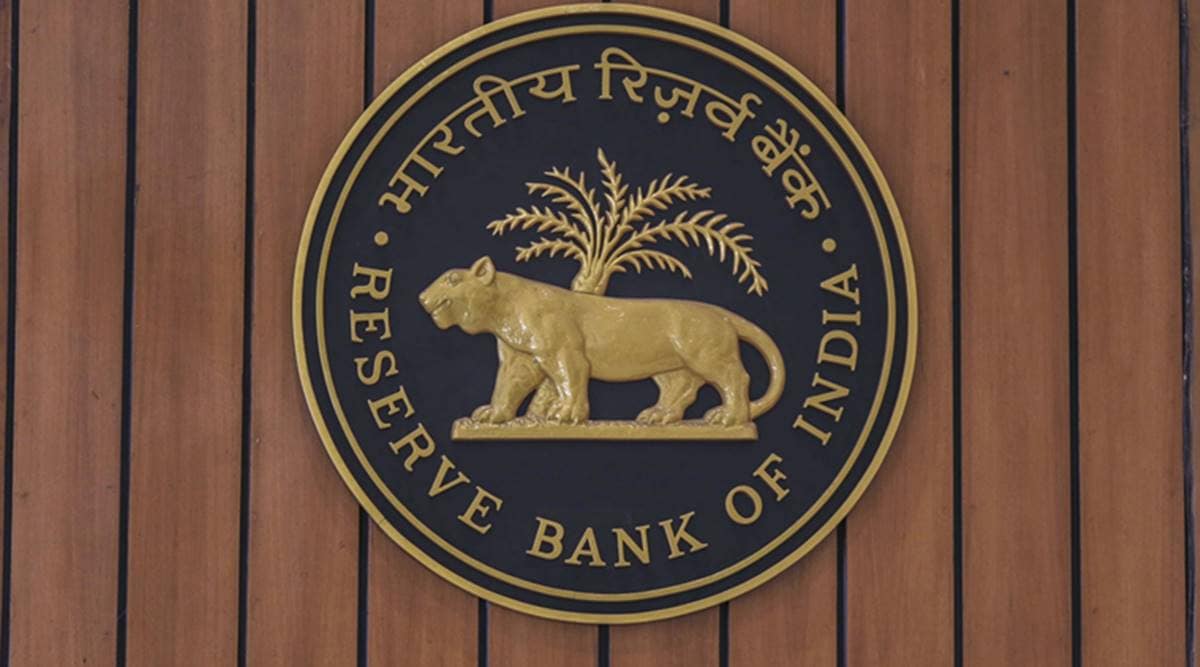 Reserve Bank of India (RBI) has agreed to a USD 400 million currency swap facility for Sri Lanka, valid till November 2022. This will help Sri Lanka to meet its short-term international liquidity requirements and to boost its foreign exchange reserves following the economic crisis resulting from COVID-19.
Technical discussion
i.Recently, India and Sri Lanka held a "technical discussion" on the rescheduling of the bilateral debt repayment through video conference.
ii.Key People: From India, senior officials from the Ministry of External Affairs, Ministry of Finance, and the EXIM Bank interacted with representatives from the Department of External Resources of Sri Lanka.
iii.The next round of technical discussions between the two sides on the rescheduling of debt repayment is expected to be held soon.
Note: Sri Lanka owes USD 960 million to India.
Webinar on 'Deepening Economic Collaboration between India and Sri Lanka'
i.The government and industry representatives from India and Sri Lanka participated in a webinar on 'Deepening Economic Collaboration between India and Sri Lanka'.
ii.The webinar is organized by the Federation of Indian Chambers of Commerce and Industry (FICCI) in association with the Lakshman Kadirgamar Institute of International Relations and Strategic Studies (LKIIRSS)
Key People- Secretary, Ministry of Foreign Affairs, Ambassador Ravinatha Aryasinha and the President of FICCI, Dr. Sangita Reddy and representatives from the Sri Lankan Board of Investment, Tourism Promotion Board, and the Institute of Nanotechnology among others participated in the webinar.
Relationship between India and Sri Lanka
i.India is among the top 5 foreign investors in Sri Lanka, and accounts for 20 % of total Sri Lankan imports. India is the 3rd largest export destination for Sri Lanka
ii.Sri Lanka is one of India's largest trading partners in SAARC. With India-Sri Lanka Free Trade Agreement in March 2000 in force the trade grew between two countries.
iii.Sri Lanka is among the major recipients of development assistance from the Government of India.
iv.India's overall commitment to Sri Lanka is about USD 3 billion, out of which around USD 560 million are in grants.
Recent Related News:
i.India and Denmark signed an MOU for developing cooperation in the power sector.
ii.India and Maldives inks 5 MoUs to establish Addu tourism Zone on 5 islands of Addu Atoll in Maldives with a project cost of $2.49 million. In addition, a 6th MoU to set up a bottled water plant at Hoarafushi, an inhabited island in Maldives was also signed.
About Sri Lanka
Capital – Colombo, Sri Jayawardenepura Kotte
Currency– Sri Lankan Rupee
President– Gotabaya Rajapaksa 
Prime Minister– Mahinda Rajapaksa 
Gross NPA of banks may rise to 12.5% by March 2021: RBI Financial Stability Report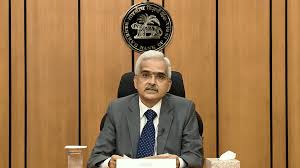 In accordance with the 21st issue of Financial Stability Report (FSR), July 2020 by Reserve Bank of India (RBI) released on July 24, 2020, the gross nonperforming assets (GNPA) ratio of all scheduled commercial banks (SCBs) may increase from 8.5% in March 2020 to 12.5% by March 2021 under the baseline scenario; the ratio may escalate to 14.7% under a very severely stressed scenario.
While Public sector banks' (PSBs) gross bad loans ratio of 11.3% at the end of March, 2020 may increase to 15.2% by March 2021 under the baseline scenario, on the other hand, Private banks may see an increase from 4.2% to 7.3%.
Key Points:
–Capital to risk-weighted assets ratio (CRAR) of SCBs declined to 14.8% in March 2020 from 15% in September 2019. This ratio could slide to "13.3% in March 2021 under the baseline scenario and to 11.8% under the very severe stress scenario.
–Gross non-performing asset (GNPA) ratio of SCBs declined to 8.5% from 9.3%.
–Provision coverage ratio (PCR) of SCBs improved to 65.4% from 61.6% over this period.
–Gross Domestic Product (GDP) will decline to 8.9% in 2020-21. In the baseline case, the GDP is assumed to contract 4.4%.
–System-level capital adequacy ratio (ratio of capital to advances) may drop from 14.6% in March 2020 to 13.3% by March 2021 under the baseline scenario and to 11.8% under the very severe stress scenario.
-Bank credit which had considerably weakened during the first half of 2019-20, slid down further to 5.9% by March 2020 to early June 2020.
-Five banks may fail to meet the minimum capital level by March 2021 in a very severe stress scenario.
-Large borrowers (with exposure of over Rs 5 crore) accounted for 51.3% and 78.3% of the -aggregate loan portfolio and GNPAs, respectively, of SCBs in March 2020. Both these shares have declined since March 2018.
About FSR:
It reflects the collective assessment of the Sub-Committee of the Financial Stability and Development Council (FSDC) on risks to financial stability, and issues relating to development and regulation of the financial sector.
About Reserve Bank of India (RBI):
Headquarters– Mumbai, Maharashtra
Formation– 1 April 1935
Governor– Shaktikanta Das
Deputy Governors– 4 (Bibhu Prasad Kanungo, Mahesh Kumar Jain, Michael Debabrata Patra, one is yet to be appointed).
Recent Related News:
On June 8, 2020, after exercising the powers conferred by the Banking Regulation Act, 1949 and the Reserve Bank of India (RBI) Act, 1934, RBI has proposed two draft documents titled "Draft Comprehensive Framework for Sale of Loan Exposures" and "Draft Framework for Securitisation of Standard Assets" consisting of guidelines applicable to all Scheduled Commercial Banks (excluding Regional Rural Banks); All India Financial Institutions; and, all Non-Banking Financial Companies (NBFCs) including Housing Finance Companies (HFCs).
RIL becomes world's second most valuable energy company, overtaking ExxonMobil
Reliance Industries Limited(RIL) became the world's second most valuable energy company, overtaking American oil giant ExxonMobil after its market capitalisation(m-cap) reached over Rs 14 lakh crore(14.1 trillion or USD 189.3 billion). Aramco tops the list. ExxonMobil has an m-cap of USD 184.7 billion.
It is to be noted that no Indian company has ever crossed the m-cap of Rs 14 trillion.
Reason Behind
Reliance's Rs 13.6 trillion m-cap and Rs 54,262 crore m-cap of its partly-paid shares that were issued in the recent rights issue, put the company's consolidated market value at Rs 14.1 trillion  
Key Info
i.As per the stock market data, RIL is now ranked 46th globally on m-cap. 
ii.Globally, Saudi Aramco has the highest market cap of USD 1.75 trillion, followed by Apple (USD 1.6 trillion), Microsoft (USD 1.5 trillion), Amazon (USD 1.48 trillion), and Alphabet (USD 1.03 trillion).
iii.RIL is the 10th highest m-cap company in Asia. China's Alibaba Group is ranked globally.
iv.RIL has a higher m-cap than Chevron Oracle, Unilever, Bank of China, BHP Group, Royal Dutch Shell and SoftBank Group.
v.It is is just below PepsiCo which has an m-cap of USD 189.8 billion
About RIL:
Chairman & Managing Director (CMD)– Mukesh Dhirubhai  Ambani
Headquarter– Mumbai, Maharashtra
Late Arnab Chaudhry honored by Legend of Animation Award 2020: TMG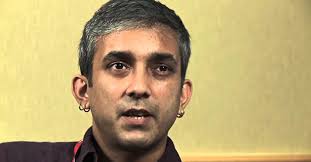 Arnab Chaudhuri posthumously awarded with The 'Legend of Animation' award, 2020. This award is instituted by the Toonz Media Group (TMG) as a part of the Animation Masters Summit (AMS), 2020 – Digital Edition.
The award was accepted by his wife, Ashuma Chaudhuri at the inaugural session.
The award is presented for his contribution towards the animation and entertainment industry of India.
About Arnab Chaudhuri
i.Arnab Chaudri passed away on December 25, 2019. 
ii.He was an alumnus of NID (National Institute of Design), Ahmedabad and worked with – Walt Disney, Turner, Channel V.
iii.His movie 'Arjun: The Warrior Prince' was the only animation from India, listed on the Oscar awards. 
iv.He worked with Toonz at multiple levels. 
Other participants in AMS, 2020
i.Senior Cinematographer, Ravi K Chandran and the National Award Winning composer Shantanu Moitar took the session. 
ii.Academy Award-winning animator Sajan Skaria, ACE Eddie award winner Fabienne Rawley,Chris Appelhans and Cinzia Angelia took off the master session. 
Facts about AMS
i.It is the first animation industry event held in Asia. A non-profit event organized by TMG. 
ii.Previously known as 'Week with Masters' and organized by Toonz Animation.
About Toonz Media Group: 
CEO – P. Jayakumar
Headquarters – Technopark, Kerala
MHRD sets up panel to form guidelines for more students studying in India headed by UGC chairman 
On July 24, 2020 Ramesh Pokhriyal 'Nishank', Union Minister of Human Resource Development announced that the ministry has set up a committee headed by UGC Chairman, D.P. Singh to form guidelines and suggest measures to ensure that more students study in India and there is a smooth transition for students returning from abroad due to COVID-19 situation. In addition to these, the committee will recommend mechanisms to increase the intake in well-performing universities.
The announcement was made on the occasion of the brainstorming session regarding "Stay in India and Study in India" in New Delhi.
Other mechanisms to be explored
Mechanisms will be explored for the following: Starting Multi-disciplinary and innovative programs, Twinning and joint degree programs, Cross Country designing of centers, facilitating online lectures by eminent faculty abroad, Linkage between academia and industry, facilitating Joint degree ventures and lateral entry to Indian Higher Education Institutions.
Submission of the report– The Committee will submit a report in 15 days.
Key Info about the committee
i.The Chairman of All India Council for Technical Education(AICTE), Anil Sahasrabudhe will handle the issues related to Technical institutions.
ii.Separate sub Committees will be formed to assist Chairman UGC and Chairman AICTE. The subcommittees consist of Directors of Indian Institute of Technology(IIT), National Institutes of Technology(NIT), International Institute of Islamic Thought (IIIT) , CoA and Vice Chancellors of Central Universities
iii.The Chairman NTA and Chairman Central Board of Secondary Education(CBSE), Rajesh Kumar Chaturvedi may also be asked for inputs looking at their experience in the education sector.
iv.The Joint Secretary (International Cooperation) will coordinate from the MHRD side.
Key people
In addition to Union Minister for HRD, Secretary, Higher Education, Shri Amit Khare, Chairman of UGC, Joint Secretary (ICC), Smt. Neeta Prasad and Secretary General, AIU, Smt. Pankaj Mittal among others participated.
Statements made by the Minister
i.During 2019 around 7.5 lakhs students travelled abroad to pursue their studies.
ii.Government has to increase seat capacity by 50% in all premier institutions by year 2024 and also Institutes of Eminence should be increased to 50 by 2024.
Recent Related News:
i.The Ministry of Corporate Affairs(MCA) has constituted a 7 member committee to enhance audit independence and accountability.
ii.Ministry of petroleum and natural gas sets up 6 member panel to review Production Sharing Contracts (PSCs) due to the fall in crude oil prices and the COVID-19 lockdown.
India's 2018 Asian Games mixed relay medal upgraded to gold after Bahrain's disqualification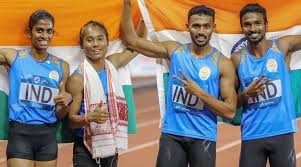 Indian 4x400m mixed relay team's silver medal in the 2018 Asian Games has been upgraded to gold. This decision has been taken after the disqualification of original winners Bahrain due to doping ban.
Anu Ragavan's fourth place in the women's 400m hurdles has been upgraded to Bronze medal after this.
Now, India's medal count increased to 20 which includes 8 gold and 9 silver in 2018 Asian Games.
NOTE: Celebrating the news Hima Das, dedicated her gold medal to the workers against COVID-19. 
Reason behind: 
i.The4x400 mixed relay final, was topped by Bahrain. 
ii.One of the winners from Bahrain, Kemi Adekoya was handed a four-year ban from the Athletics Integrity Unit (AIU) for failing a dope test. 
iii.Under the Article 15 of the World Athletics Anti-Doping Rules, the National Federations (NF's) categorize the person as A, B, C where A- having the highest doping risk to the sport and category C the towest.
India at the 2018 Asian Games
i.Bahrain clocked 3:11:89 in 4X400m, received Gold medal. The Indian quartet of Mohammed Anas, MR Poovamma, Hima Das and Arokia Rajiv, clocked 3:15:71 grabs silver medals. 
ii.Anu Raghavan clocked 56.92 in hurdles and stands fourth in the final race in Jakarta. 
iii.After the change in medals, the 4x400m has 2 golds and 1 silver. 
About Asian Games
Motto: – "Ever Onward"
Occurs every – Four years 
Last event – 2018, Jakarta, Palembang, Indonesia. 
Medal Count – India: Gold (155); Silver (201); Bronze (316), Total (672)
Rank: 5th. 
About Athletics Federation of India 
President – Mr. Adille J Sumariwalla (2016 – 2020)
Headquarters: Delhi, india
Tanzania's former President Benjamin Mkapa dies 
Tanzania's former president Benjamin Mkapa (81), died at a hospital in Dar es Salaam, Tanzania on 24 July 2020, where he was admitted for an undisclosed illness. He was born on November 12, 1938. His death was announced in a televised speech by the President of Tanzania, John Magufuli. He served as the President from 1995-2005 following the country's first multiparty election, he is the third president of his country since Independence.
About Tanzania:
Prime Minister- Kassim Majaliwa
Capital & Currency: Dodoma & Tanzanian Shilling
Eminent Danseuse Amala Shankar Passes Away at 101 in Kolkata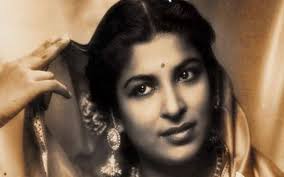 Eminent Danseuse Amala Shankar (101) passed away in Kolkata on 24 July, 2020. Amala Nandy was born on June 27, 1919 in Jessore (Now Bangladesh). She is the wife of legendary Indian dancer and choreographer Uday Shankar.
She was active till her 90s. Her last performance was the dance drama Sita Swayamvar at the age of 92, in which she played the role of King Janaka.
Awards and Honors:
Amala was awarded Banga Vibhushan by the Bengal government in 2011.
She received Sangeet Natak Akademi Tagore Ratna award for her contribution to dance in 2012.
In 2012, Amala graced the red carpet at the prestigious Cannes Film Festival in France where the restored print 'Kalpana' (1948) was screened in the Classic section.
Lt. Governor, G.C Murmu announced the 'Macadamisation Program' for improvement of roads across J-K
On 23, July 2020, Lieutenant Governor of Jammu and Kashmir (J&K), Girish Chandra Murmu launched the 'Macadamisation program' to improve the roads across Jammu and Kashmir.
The program covers 100% macadamisation of all roads along with 11,000 Km of fair-weather roads.
Members of the committee
i.A committee has been constituted to prepare the road map and financial plan that will be submitted on August 10, 2020.
ii.The committee comprises, Financial Commissioner, Principal Secretary, Public Work (PW (R&B)), Secretary of Planning and Rural Development.
Member of Prioritization committee
A district level prioritization committee formed to prioritize the roads for macadamisation work
The committee was chaired by Deputy Commissioner , Executive Engineer, PWD (Public Works Department), ACD will prioritize the roads.
G.C Murmu released Rs. 200 Crores to the PWD to cover the priority roads.
Recent Related News
i.Lt Governor G C Murmu, J&K Launches 2 Customized Loan Schemes of J&K Bank for Business Communities viz 'J&K Bank Business Support Loan Scheme 2019-20' & 'J&K Bank Business Support Loan Scheme 2019-20 for Hotels and Guest Houses'
ii.Union Minister of State for the Development of North Eastern Region Jitendra Singh e-Inaugurates" Puneja Bridge" & "Devika Bridge" in Udhampur district, J&K
About J&K
Lt. Governor – G.C Murmu (First Lt. Governor of UT, J&K)
Capitals –  Srinagar (Summer capital); Jammu (winter capital)
TN government signed 16 MoUs worth Rs 5,137 crore with companies for employment creation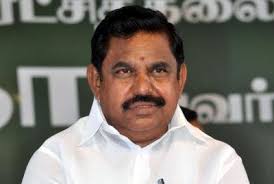 The Tamil Nadu(TN) government has signed 16 Memorandum of Understanding (MoUs) worth Rs 5,137 crore to create employment opportunities for over 6,555 people. The MoUs were signed by TN Chief Minister Edappadi K. Palaniswami. The government has signed three tranches of MoUs worth Rs 30,664 crore within 2 months, which will provide employment to over 67,212 persons.
Out of 16 MoUs, 6 were signed directly and 10 through virtual link.
7 MoUs have been signed in the technology space. Of these, 6 will come up in Chennai and one in Coimbatore.
A new portal HYPERLINK Launched
The Chief Minister launched a new portal HYPERLINK(https://investingintamilnadu.com/) for the government's investment promotion agency.
Highlights
i.Adani Enterprises Limited to invest Rs 2,300 crore and provide 1,000 jobs by setting up a data centre at Siruseri
ii.Princeton Digital Group to invest Rs 750 crore and provide 100 jobs at Siruseri
iii.The Super Auto Forge, manufacturer of cold and warm forged steel and aluminium parts will set up a forged steel and aluminium parts manufacturing facility at an investment of Rs 500 crore at SIPCOT Vadakal industrial park in Kancheepuram district and provide about 500 jobs.
Key People:
Industries Minister M.C. Sampath, N. Muruganandam, Principal Secretary, Department of Industries and Neeraj Mittal , MD and CEO, Guidance, Industries Department also participated in the occasion.
Other MoU's signed by TN govt
i.MoUs for Rs 10,399 crore was signed with eight firms to bring jobs to over 13,507 people on July 20, 2020.
ii.MoUs worth Rs 15,128 crore were signed with 17 companies to provide employment opportunities to 47,150 people on May 27, 2020.
Recent Related News:
i.UP government signs MoU with industry associations to create 10 Lakh jobs for migrants.
ii.Maharashtra signs 12 MoU's with domestic and foreign companies for FDI worth over Rs 16,000 crores. It is a part of the Magnetic Maharashtra 2.0 initiative.
About Tamil Nadu:
Governor– Banwarilal Purohit
National Parks(NP)– Gulf of Mannar Marine NP, Guindy NP, Mudumalai NP, Mukurthi NP.
5-day Sub-Tropical Fruit Expo 2020 was organised by Horticulture dept of Haryana 
Haryana Horticulture Department organised a five-day Sub-Tropical Fruit Expo 2020 at the Centre for Sub-Tropical Fruit (Indo Israel Project), at Ladwa in district Kurukshetra from 18th – 22nd July 2020.The event was inaugurated by Sanjeev Kaushal, Additional Chief Secretary in Agriculture and Farmers' Welfare Department. The event helps people learn about varieties of sub-tropical fruit and their cultivation techniques.
Objective of the expo:
To help farmers to learn about the latest technologies in the field with significance to increase adoption of horticulture under the crop diversification scheme 'Mera Pani-Meri Virasat' of the state government.
About the event:
The event was streamed live every day from 10 am to 1pm on social media.
Various techniques in the field will be demonstrated during the event.
This helps farmers utilise fewer resources more efficiently and improve their livelihood.
The event consists of a Question & answer session and a rangoli competition.
About Haryana:
Capital- Chandigarh
Chief Minister- Manohar lal Khattar
Indian-origin nurse Kala Narayanasamy in Singapore conferred with President's Award
Indian-origin nurse Kala Narayanasamy(59) in Singapore has conferred with the President's Award for Nurses for serving on the frontline during the COVID-19 pandemic, who was among the five nurses (Tay Yee Kian, Patricia Yong Yueh Li, Alice Chua Foong Sin, Chin Soh Mun).
Note: A trophy, a certificate signed by President Halimah Yacob and SGD 10,000 (USD 7,228) was awarded.
IIM-Kozhikode start-up develops wearable device 'Veli Band'
Indian Institute of Management Kozhikode (IIM-K) based incubated startup Qual5 India Pvt.Ltd,has developed a wearable device called 'Veli Band' which helps in maintaining social distancing by sending out an alarm in case of proximity with another person.
Note: The startup Qual5 India Pvt.Ltd  is co-founded by a woman entrepreneur, mentored and funded by IIMKs business incubator and entrepreneurship development centre, LIVE( Laboratory for Innovation, Venturing and Entrepreneurship).