Top Current Affairs of 26 March 2020
ICMR recommended hydroxychloroquine for caregivers of COVID-19 patients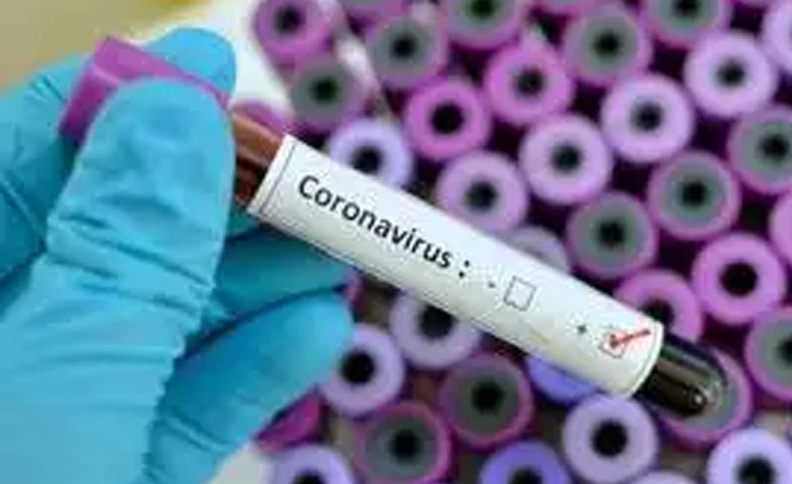 ICMR recommended hydroxychloroquine for caregivers of COVID-19 patients
The National Task Force for the novel coronavirus constituted by Indian Council of Medical Research (ICMR) has recommended the use of hydroxychloroquine for healthcare workers or persons staying with and caring for positive COVID-19 patients. This protocol has been approved by the Drug Controller General of India (DGCI), Dr V. G. Somani.
The protocol has mandated that hydroxychloroquine is to be taken only for prophylaxis or prevention. Its use is restricted for emergency situations.
It is also mandated that it should not be advised for children below 15 years of age.
Sri Lanka contributes $5 mn to SAARC corona emergency fund
On March 23, 2020, The Government of Sri Lanka has pledged to contribute $5 million to the SAARC (South Asian Association for Regional Cooperation) Corona Emergency Fund proposed by Prime Minister (PM) Narendra Modi on March 15, 2020 with an initial grant of $10 million from India to deal with the novel coronavirus (COVID-19) pandemic.
Key Points:
i.This announcement came a day after the Governments of Bangladesh, Nepal and Afghanistan have pledged to contribute $1.5 million, $1 million and $1 million respectively to the fund.
ii.Earlier, the governments of Maldives & Bhutan also pledged to provide $200,000 and 100,000$ respectively. The remaining one nation of SAARC- i.e Pakistan is yet to declare its contribution for the fund.
iii.India also provided material assistance in the forms of masks, gloves and disinfectants with a cost of $1 million to SAARC countries in the wake of the outbreak of Covid-19.
About SAARC:
Establishment– 8 December 1985
Headquarters– Kathmandu, Nepal
Secretary–General– H. E. Mr Esala Ruwan Weerakoon
Members (8)– Afghanistan, Bangladesh, Bhutan, India, Maldives, Nepal, Pakistan, and Sri Lanka.
About Sri Lanka:
Capitals– Colombo, Sri Jayawardenepura Kotte
Currency– Sri Lankan rupee
President– Nandasena Gotabaya Rajapaksa
Prime minister– Mahinda Rajapaksa
IIT-Madras to organize India's 1st Global Hyperloop Pod Competition
On March 19, 2020, Indian Institute of Technology (IIT) Madras will organize India's 1st Global Hyperloop Pod Competition named as 'Indian Hyperloop Pod Competition', to increase the awareness & enthusiasm about Hyperloop in India.
i.The competition aims to encourage student teams in India & abroad to develop a Hyperloop Pod & compete to construct the fastest, highly innovative, effective design & also prototypes of related technologies.
ii.The final round to take place in the IIT-Madras campus in July 2020.
iii.On March 14, 2020, IIT-Madras launched Career Back 2 Women (CB2 Women) initiative through its "Digital Skills Academy " to skill women who want to return to a technical profession after a break in their career.

What is Hyperloop Pod?
Hyperloop is the 5th transportation mode, a high-speed train that travels in a vacuum tube. It is a sealed pipe where a pod can travel on reduced air resistance or friction. While being very efficient, the reduced air resistance allows the capsule within the tube to reach speeds of up to 1000 km/h conveying people or objects at high speed.
SpaceX & Tesla's Chief Executive Officer (CEO) Elon Musk proposed the idea of Hyperloop to the world in 2013 through a white paper "Hyperloop Alpha."
RBI: On lending by banks to NBFCs is classified as a priority sector in FY21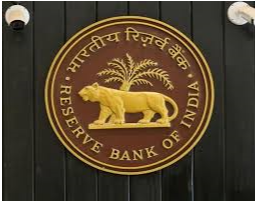 To boost credit disbursement in the targeted segment like agriculture, Micro, Small & Medium Enterprises (MSME) and housing sector, RBI has extended the priority sector classification for bank loans to Non-Banking Financial Company (NBFC) for on-lending for the FY 2020-21.
The existing loans disbursed under the on-lending model will continue to be classified under Priority Sector till the date of repayment/maturity.
Bank credit to registered NBFCs (other than MFIs) and HFCs for on-lending will be allowed up to an overall limit of five per cent of individual bank's total priority sector lending.
Key Points:
-As per the revised norms, on-lending by NBFCs for 'term lending' component under agriculture will be allowed up to Rs 10 lakh per borrower.
-In the case of micro and small enterprises (MSEs) the limit will be Rs 20 lakh per borrower.
-In the housing sector, the limit has been enhanced from Rs 10 lakh to Rs 20 lakh per borrower for classification of the loan as priority sector lending.
India's first dedicated COVID-19 Centre set up by Reliance in Mumbai, Maharashtra; to produce 1,00,000 face-masks per day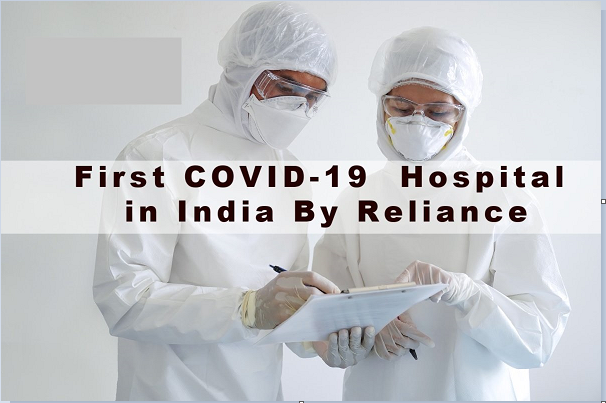 As a measure to curb deadly coronavirus (COVID-19), Sir H.N. Reliance Foundation Hospital in collaboration with the Brihanmumbai Municipal Corporation (BMC), has set up India's first 100 bedded centre at Seven Hills Hospital, Mumbai, Maharashtra for positive COVID 19 patients.
Zoya Akhter honoured with IIFTC Tourism Impact Award 2020 held in Mumbai, Maharashtra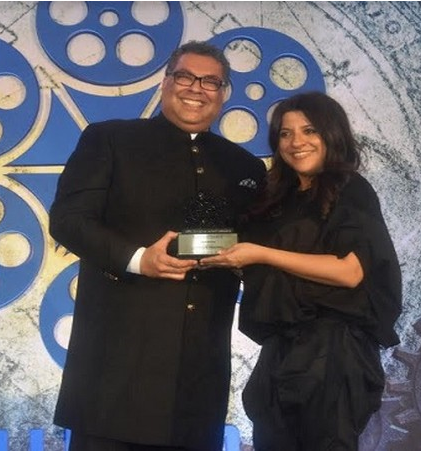 The Centre fully funded by Reliance Foundation, includes a negative pressure room that helps in preventing cross contamination and helps control infection, among necessary infrastructure and bio-medical equipment.
Other Initiatives by Reliance:
-Reliance Industries Limited (RIL) has also built a fully-equipped isolation facility in Lodhivali, Maharashtra and handed it over to the district authorities.
-It enhances its production capacities to produce 1,00,000 face-masks per day and a large number of personal protective equipment (PPE), like suits and garments, for Indian health-workers.
-RIL is providingfree fuel from its petroleum retail outlets for all emergency service vehicles used to transport.
-It also offeredan aid of 5 crore to Maharashtra Chief Minister's Relief Fund.
-Reliance Life Sciences (RLS) is importing additional test kits for effective testing.
-Sir H.N. Reliance Foundation Hospital has offered to set up special medical facilities for quarantine travellers from notified countries and suspected cases identified through contact tracing.
Shivraj Singh Chouhan becomes the CM of MP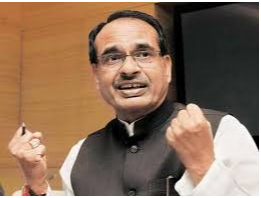 On March 23, 2020 Shivraj Singh Chouhan(61) took oath as Chief Minister(CM) of Madhya Pradesh(MP)for the 4th time. He will succeed Kamal Nath who was in power for 15 months.
Key Points:
i.He was the CM of MP for 13 years since 2005 & resigned in December 2018 after Congress secured a narrow majority which paved way for Kamal Nath to become the CM
ii.As Kamal Nath resigned before the floor test, Shivraj Singh Chouhan again become the CM
He is the vice president of BJP & is popularly known as 'Mamaji' among his followers.
About MP:
Governor– Lalji Tandon
National Park (NP)– Kanha NP, Mandla; Bandhavgarh NP, Umaria; Madhav NP, Shivpuri; Sanjay NP, Sidhi; Van Vihar NP, Bhopal; Panna NP, Panna, Chhatarpur; Satpura NP, Pachmarhi; Pench NP, Seoni, Chhindwara; Mandla Plant Fossils NP, Mandla.
US successfully tested its first nuclear-capable hypersonic missile
In a major development, the United States (US) Navy and Armyhas successfully tested its common hypersonic glide body (C-HGB), a first unarmed prototype of a hypersonic missile capable of carrying nuclear warheads. The test was carried out at the Pacific Missile Range Facility in Kauai, Hawaii and was monitored by Missile Defense Agency (MDA) of US Department of Defence i.e. The Pentagon.
C-HGB flew at five times the speed of sound, or Mach 5 to a designated impact point.
It should be noted that hypersonic weaponscan travel much faster than current nuclear-capable ballistic and cruise missiles at low altitudes.
Also, hypersonic weapons can switch direction in flight making them harder to track and intercept.
Key Points:
-Delivering hypersonic weapons is one of the highest technical researches and engineering priorities of The Pentagon and the goal is to deploy hypersonic missile capability by 2023.
-In this regard, a budgetary allocation of $3.2 billionhas been requested by The Pentagon forfiscal 2021. For ongoing fiscal it was $2.6 billion.
Static Points:
-In December 2019, Russia became the first country to have an operable surface-to–surface hypersonic weapon named "Avangard hypersonic missile"which can reachspeeds of up to Mach 27, roughly 20,500 miles (33,000 kilometers) per hour.
-China also has hypersonic glide vehicle (HGV) namely DF-ZF/WU-14 with a speed between Mach 5 and Mach 10.
Canada becomes 1st country to back out of Tokyo Olympics 2020
On March 23, 2020 The Canadian Olympic and Paralympic Committee jointly announced that it would not send any of its athletes to participate in the Tokyo Olympics 2020 which is scheduled on July 24, 2020 in Japan, due to the spread of Coronavirus disease rapidly across the world. Thus, Canada becomes the first country to back out of Tokyo Olympics 2020.
Key Points:
i.Canada joins the league of the countries, including Norway, Slovenia and Brazil, that have urged the International Olympic Committee to postpone the event to the next year (2021).
ii.Canada sent 314 athletes to the Rio Olympics in 2016, who brought 22 medals to the country and some of the most notable athletes included the swimmer Penny Oleksiak & the sprinter, Andre De Grasse.
World Tuberculosis Day 2020: March 24
World Tuberculosis Day is being observed on March 24 globally to raise awareness of Tuberculosis (TB) disease and the efforts made to eliminate the disease. The date marks the day in 1882 when Dr Robert Koch announced that he had discovered the bacterium that causes TB. World TB Day is one of the 8 official global health campaigns marked by the World Health Organization (WHO).
Theme of the year 2020: 'It's time'.
The theme aims to take urgent steps to save lives.
Key Points:
i.About Tuberculosis: Tuberculosis is an infectious bacterial disease caused by Mycobacterium Tuberculosis, which most commonly affects the lungs. TB remains the world's deadliest infectious killer.
ii.Each day, over 4000 people lose their lives to TB & nearly 30,000 people fall ill with this preventable and curable disease. Global efforts to combat TB have saved an estimated 58 million lives since the year 2000.
iii.The World Health Organization (WHO) has launched a joint initiative "Find. Treat. All. #EndTB" with the Global Fund & Stop TB Partnership, with the aim of accelerating the TB response and ensuring access to care, in line with WHO's overall drive towards Universal Health Coverage.
iv.India is committed to eliminate the prevalence of TB by 2025. Ministry of Health and Family Welfare also implementing the National Strategic Plan (NSP) for Tuberculosis Elimination (2017- 2025).
v.The campaign named "TB Harega Desh Jeetega Campaign" is also held to prevent TB.
SBI commits 0.25% of annual profit for FY 2019-20: COVID-19
State Bank of India (SBI),the country's largest lender has announced to provide 0.25% of its annual profit for Fiscal Year(FY)2019-20 to fight Covid-19 pandemic in India, which will be spent from corporate social responsibility (CSR) funds after the notification of Ministry of Corporate Affairs(MCA) under the companies law 2013, which stated that companies have to shell out at least 2% of their three-year annual net profit towards CSR activities in a particular financial year to fight against Covid-19 pandemic.