Top Current Affairs of 27 March 2020
PM Modi declared 21-day (Mar 25-April 14, 2020) lockdown to break COVID-19 infection chain; Rs 15,000 cr allotted for healthcare by Centre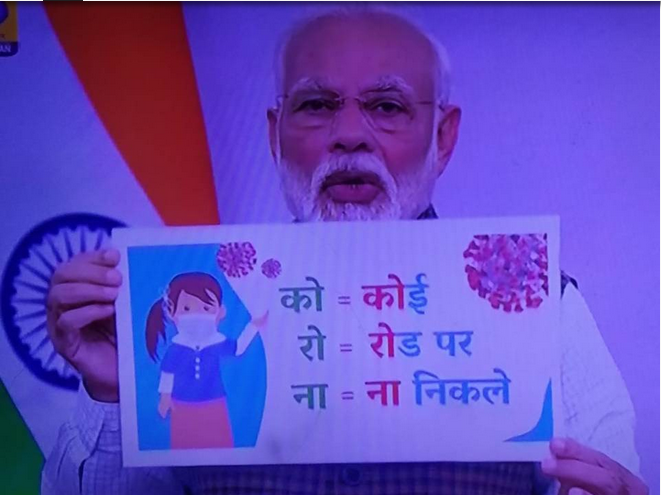 Prime Minister Narendra Modi has declared a 21-day lockdown for the whole nation starting from March 25, 2020 till April 14, 2020 as an only way to break the chain of COVID-19 infection. It is an emergency protocol mandating people to stay at home and stepping out of the house unless for an essential purpose will be a punishable offence.
During the lockdown, all essential commodities like groceries, medicines and milk remain available.
As of now, each state had different rules for lockdown but this national lockdown laid uniform guidelines issued by the Ministry of Home Affairs (MHA) for the entire country.
On March 24, 2020, 564 positive coronavirus cases were reported in India.
Rs 15,000 crore allotted for healthcare to fight coronavirus:
For quick set up health infrastructure to deal with the pandemic, Centre has allocated 15,000 crore for the purchase of personal protection equipment for healthcare workers, increasing the number of beds, testing kits, setting up testing laboratories and quarantine centres, and training of professionals to combat the disease.
COVID-19 will be tested and treated under Ayushman Bharat scheme
On March 24, 2020, Amid the growing outbreak of Corona virus (COVID-19) in India, National Health Authority (NHA), which is responsible for the implementation of the Ayushman Bharat-Pradhan Mantri Jan Arogya Yojana (AB-PMJAY) has to bring the cost of testing and treatment of coronavirus infection under the ambit of this scheme.
Key Points:
i.After the implementation of this decision, all the beneficiaries of the scheme will be able to get the treatment at government-designated testing centres and public hospitals for symptoms of COVID-19 such as Acute Febrile Illness, Pneumonia, Severe Pneumonia, Pyrexia of unknown origin, Respiratory failure due to any cause (pneumonia, asthma, COPD, ARDS, foreign body, poisoning, head injury etc.), among others for free.
ii.This scheme will be implemented as soon as the government allows treatment of COVID-19 patients in private hospitals.
iii.It is noteworthy that the government aims to bring 10.74 crore poor families in the country under PMJAY as per the socio-economic caste census 2011.
About Ayushman Bharat scheme- PMJAY:
It is the world's largest health insurance scheme fully financed by the government. The scheme was launched in 2018 under the aegis of the Ministry of Health and Family Welfare (MoHFW) in India aimed at making necessary interventions in primary, secondary and tertiary health-care systems.
Health insurance cover of Rs. 5 lakhs per family per year for secondary and tertiary care hospitalization to the poor and vulnerable families will be provided under the scheme.
Chief Executive Officer (CEO)– Dr Indu Bhushan
Coronavirus-outbreak: Punjab becomes the 1st state to impose curfew after lockdown fails
On March 24, 2020, After the lockdown became ineffective, Punjab Chief Minister (CM) Captain Amarinder Singh has ordered an indefinite curfew across the state. With this, it becomes the 1st state in the country to take drastic measure to stop the spread of coronavirus (COVID-19).
i.After Punjab ,the Chandigarh Union Territory (UT) Administration has also imposed curfew in the city to check the spread of virus.
Difference between lock down, curfew & Section 144:
What is a Lockdown?
It is an emergency tool that prevents people from leaving a given area. This scenario usually allows for essential supplies, grocery stores, pharmacies and banks to continue to serve the people. All non-essential activities remain shut for the entire period.
It can be enforced by a Collector or Chief Medical Officer(CMO) under the Epidemic Diseases Act, 1897.
What is section 144?
Section 144 of the IPC (Indian Penal Code) prevents the congregation of 5 or more people within a particular area. Under this, anyone found in violation will be booked under Section 188 of IPC for disobeying a public servant.
What is curfew?
It differs in every country, means keeping people off the streets for pre-decided hours. Any violation is met with a fine or arrest. Curfew includes complete closure essential services in addition to Section 144.
Only administration & police personnel are allowed on the street. The district administration is exempt from action, once the curfew is enforced.
Microsoft & US CDC ties-up to create a COVID-19 self-screening bot, "Clara"
On March 24, 2020, The US (United States) Center of Disease Control and Prevention (CDC) partnered with CDC Foundation and Microsoft's Azure healthcare bot service has introduced an AI (Artificial Intelligence) based bot named "Clara" [the coronavirus self-checker]. The bot is currently available in the US on the CDS website.
Key Points:
i.About Clara: The self-assessment robot can quickly assess the symptoms and risk factors for people worried about infection, it also provides information such as the need for medical tests also suggests the next step of actions such as contacting a medical provider and for those who do not need in-person care, managing the illness safely from home.
ii.Other self-assessment tests: In India, Apollo hospitals have introduced Coronavirus Risk scan, a similar self-assessment test for the users to know the risk level of getting the infection. The Apollo risk- assessment test is designed based on advice from the World Health Organisation (WHO) & the Union Ministry of Health and Family Welfare India.
iii.Apple has updated its voice assistant Siri for Apple users in the US on the advice and guidelines of WHO and if a person shows severe symptoms, they will be prompted by Siri to call 911.
Goa becomes the 1st Indian state to launch assessment tool for COVID-19
On March 23, 2020 Goa health minister Vishwajit Rane launched Test Yourself Goa, a self-assessment tool for COVID-19 to help people identify if they are infected by the virus without visiting a doctor or hospital.
Goa has partnered with Innovaccer Inc, a United States (US)-based healthcare data analytics company, to launch the tool.
Features of the tool
i.The online portal enables a person to check themselves from their home, by answering questions like; Name, contact number, location, recent travel to high-risk countries, symptoms such as fever, cough, wheezing, and any health conditions such as diabetes, asthma, hypertension among others.
ii.Based on the answers, the tool states whether the individual is likely or not likely the suspect of COVID-19, as per the US Centers for Disease Control and Prevention (CDC)'s guidelines.
iii.The tool will then assist the person to take further steps by providing information on self-quarantine, helpline numbers to reach out to the concerned authorities.
iv.The tool is accessible in English, Konkani & Hindi, and will also work on Smartphones.
About Goa:
Capital– Panaji
Chief Minister– Pramod Sawant
Governor– Satya Pal Malik
After Covid-19 pandemic "Hantavirus" death reported in China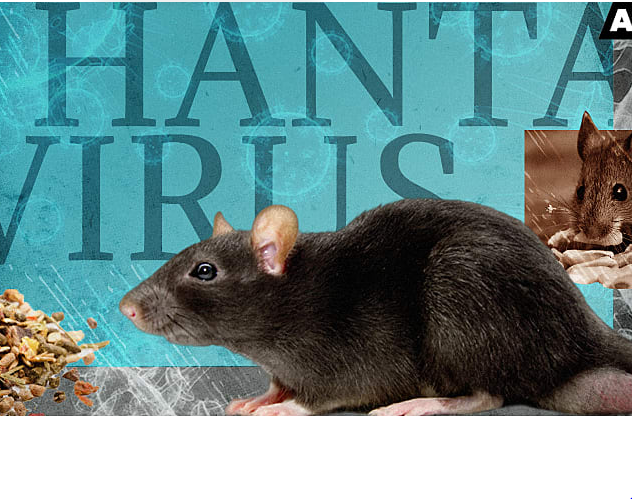 After a deadly Coronavirus, now a death has been reported in China's Yunnan province due to Hantavirus infection, a virus spread from rodents. Rodents are a type of small mammal with sharp front teeth which include mouse, squirrel, or beaver, hamster etc. However, this is not a new virus and it does not spread from person to person.
What is Hantavirus?
As per United States' (US) Centers for Disease Control and Prevention (CDC),Hantavirusis spread mainly by rodents and can cause hantavirus pulmonary syndrome (HPS), and haemorrhagic fever with renal syndrome (HFRS) to the infected person.
It is a rare type of virus that can spread to people through dust contaminated by the saliva,urine, and faecesof rodentsor a bite from an infected host.
It hasa mortality rate of 38%.
Its first cases were reported during Korean War (1951-1953).
Currently, the Hantavirus genus includes more than 21 species.
HantavirusSymptoms
-Early symptoms of HPS include fatigue, fever, muscle aches, along with headaches, dizziness, chills and abdominal problems. It can also lead to coughing and shortness of breath and can be fatal.
-While the initial symptoms of HFRS are the same as HPS but it can cause low blood pressure, acute shock, vascular leakage, and acute kidney failure.
Coronavirus: Odisha CM Naveen Patnaik launched "Mo Jeeban Programme"
On March 24, 2020, Odisha Chief Minister (CM) Naveen Patnaik launched "Mo Jeeban (My Life) Programme" and urged people to take a pledge to stay indoors.The programme was launched due to the Coronavirus (COVID- 19) outbreak.
Key Points:
i.The objective of the programme is to keep everyone safe in the state due to the dangerous spread of the virus.
ii.Patnaik also cautioned the people that the virus which has created havoc in China, Iran, US (United States) & other countries, has now reached Delhi and also at their doorstep.
About Odisha:
Capital– Bhubaneswar.
Governor– Ganeshi Lal.
WHO initiated mega trial "Solidarity" of 4 promising drugs to cure Covid-19
In accordance with the Science Magazine report, on March 24, 2020, the World Health Organization (WHO) has started a mega trial namely "Solidarity" of four most promising drugs that may cure the novel coronavirus (COVID-19). The trial consists of study, testing, and development of antidote against coronavirus through four most promising therapies which are as follows:
Remdesivir– This experimental antiviral compound was widely used to combat Ebola and other dangerous viruses in the past.
Chloroquine and hydroxychloroquine: This is used to treat patients suffering from malaria. Indian Council for Medical Research (ICMR) has also recommended this for healthcare workers and caregivers looking after positive COVID-19 patients.
Combination of lopinavir and ritonavir: This drug combination is used for treating human immunodeficiency virus (HIV). This combination slows down the process of deterioration of organs.In India, it was used to treat the first case of coronavirus who were a couple from Italy.
Ritonavir/lopinavir plus interferon-beta: This combination is used to treat Middle-East respiratory syndrome coronavirus (MERS) patients in Saudi Arabia.Interferon-beta is immune system messengers that can help cripple viruses.
Covid-19 pandemic: Tokyo 2020 Olympics postponed to 2021; First time in 124 years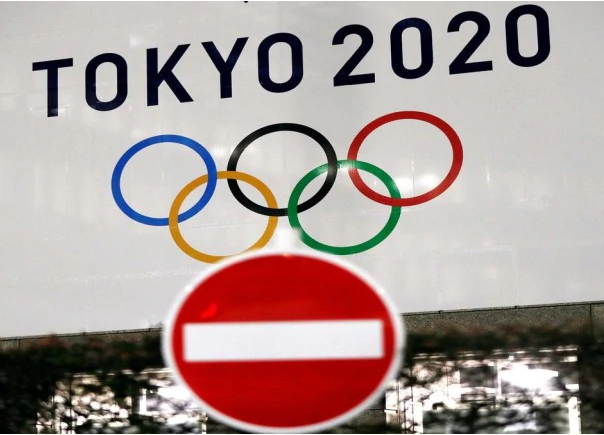 On March 24, 2020, Japan 's Prime Minister (PM) Shinzo Abe and the President of the International Olympic Committee (IOC) Thomas Bach have agreed to postpone the Tokyo 2020 Olympic Games for a year due to the worldwide coronavirus pandemic. Now the Tokyo Olympics, which is scheduled on July 24 – August 9, 2020 will take place in 2021 and the new dates will be announced later.
Key Points:
i.This is the first time in the Olympics' 124-year history that it has been postponed due to virus, because earlier the Olympic Games have been canceled only because of world war.
ii.Even though the games will be held in 2021, it will remain known as the Tokyo 2020 Olympic and Paralympic Games.
iii.Earlier, the Olympic flame arrived in Japan after a torch lighting ceremony in ancient Olympia, Greece. Canada & Australia have announced to withdraw from Tokyo Olympics 2020 due to the spread of Coronavirus disease rapidly across the world.
iv.Background: The Olympic Games have faced political boycott (Moscow 1980) and terrorism (Munich 1972) but the Games have been canceled due to war only.
The Olympic Games Berlin 1916, Tokyo 1940 and London 1944 forced to be scrapped due to the global conflicts.
About International Olympic Committee(IOC):
Founded– 23 June 1894
Headquarters– Lausanne, Switzerland
ITU launches "Global Network Resiliency Platform" : COVID-19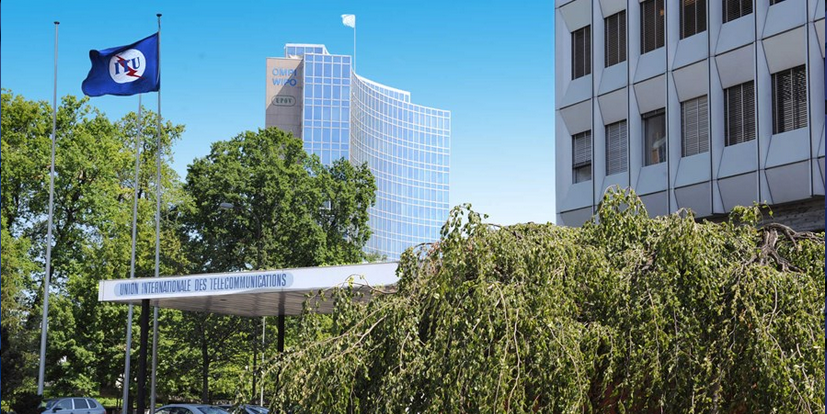 On March 24, 2020 The International Telecommunications Union (ITU) launched a "Global Network Resiliency Platform" to help global networks remain "safer, stronger and more connected" during the COVID-19 crisis.
Key Points:
i.The platform will assist the government & private sector to ensure that networks are kept flexible and all telecommunication services are available to all.
ii.To ensure telecommunication services are available to the maximum, the platform will also share best practices & initiatives put in place during the COVID-19 crisis.
iii.The portal will gather relevant information and expertise on the activities that telecommunication policymakers and others in the regulatory community can use to ensure that their networks serve their country's needs.
iv.The platform will also provide relevant and trustworthy information & expertise on how to deal with the pressures faced by the country's infrastructure.
v.It initially serves as an informative tool but will soon expand to provide an interactive and engaging platform for continuous sharing throughout the pandemic & beyond.
About ITU:
Headquarters– Geneva, Switzerland
Secretary General– Houlin Zhao
FinMin declared relief measures for financial sectors amid COVID-19 outbreak; Extension for return filing till June 30, 2020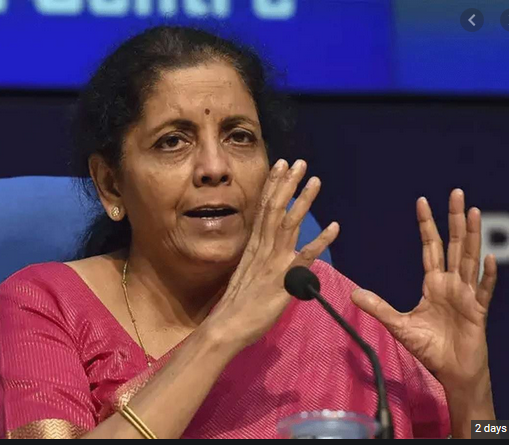 On March 24, 2020, Union Finance &Corporate Affairs Minister Nirmala Sitharaman publicized necessitated relief measures for statutory and regulatory compliance matters related to Income Tax, GST, Customs & Central Excise, Corporate Affairs, Insolvency & Bankruptcy Code (IBC) Fisheries, Banking Sector and Commerce.
The decision regarding the statutory and regulatory relief measures has been taken due to the national shutdown to control the spread of the highly contagious coronavirus or Covid-19 infection.
RBI advances its Rs 25000 cr repo auction to March 26, 2020; SPDs to participate in auction
Now-a-days Reserve Bank of India (RBI) is taking important measures to ensure standard operations to maintain liquidity flow in the disrupted conditions caused by Covid-19 (Coronavirus). As a part of these measures, RBI has advanced its first of the two Rs 25,000 crore variable rate repo auctions to March 26, 2020 from March 30. It will provide flexibility to the banking system in year-end liquidity management.
It should be noted that RBI was going to maketwo such auctions of Rs25,000 crore each on March 30 and March 31 to address the additional demand for liquidity.
There is no change in the auction scheduled for March 31, 2020.
Key point:
-Apart from eligible participants, standalone primary dealers (SPDs) are also allowed to participate in these auctions to enhance their liquidityunder the RBI's Standing Liquidity Facility (SLF) from ₹2,800 crore to 10,000 crore with immediate effect. This enhanced facility will be available till April 17, 2020.
-SPD's are subsidiaries of scheduled commercial banks or companies incorporated in India or abroad. These are established as Non-Banking Financial Company (NBFC) and got license from RBI to deal in buying and selling of Government securities.
COVID- 19: Invest India Business Immunity Platform launched
On March 21, 2020, Invest India, India's national Investment Promotion & Facilitation Agency, under the Ministry of Commerce and Industry (MoCI), launched "The Invest India Business Immunity Platform" in order to minimise the impacts & crisis in business due to COVID-19 (Coronavirus). The platform was hosted on the Invest India website, providing the latest initiative of the State and Central Governments.
Key Points:
i.About BIP: The Business Immunity Platform (BIP) is the active platform for business issue redressal which operates 24/7, with a team of dedicated sector experts & responds to queries at the earliest through emails and on WhatsApp.
ii.The platform provides details on locations of COVID-19 testing, special permissions, other location-specific information etc., and responses to leading Indian companies such as sanitation of staff vehicles, disabling biometric attendance systems, developing online solutions etc.,
iii.Invest India has also announced a partnership with SIDBI (Small Industries Development Bank of India) for responding and resolving queries for MSMEs (Ministry of Micro, Small and Medium Enterprises).
iv.Mr. Deepak Bagla, MD & CEO, Invest India also mentioned that the BIP team is working towards finding clarifications and solutions in a rapidly evolving perspective of business continuity for the business community. This also provides the ability to find matching suppliers with required supplies and for innovators and MSME to showcase their solutions and face the unprecedented challenge of COVID-19.
IRSDC is developing 1st of its kind "Form-Based Codes": Railway land
The Indian Railway Stations Development Corporation Limited (IRSDC) with support from Shakti Sustainable Energy Foundation is developing a 1st of its kind "Form Based Codes" for the development of railway land.
Key Points
i.The code is being designed & approved for layout plans, building plans for station areas which will ensure a compact, pedestrian-friendly, market responsive, transit oriented & sustainable development.
ii.It will enable the desired kind of development around station areas & includes Layout Regulating Plans, Sub Plot Property Development Card, Building Design Codes.
iii.Several stations across the country are being developed into world-class transit hubs; the first two being Habibganj in Madhya Pradesh and Gandhinagar in Gujarat.
About IRSDC:
Headquarters– New Delhi, India
Chairman & Member Engineering Railway Board– Vishwesh Chaube
Asterix' co-creator Albert Uderzo passed away at 92
On March 24, 2020 Alberto Aleandro Uderzo, French comic book artist, scriptwriter, the co-creator and illustrator of the "Asterix and Obelix" comics passed away at the age of 92 in Neuilly-sur-Seine, France. He was born on April 25, 1927 in Fismes, France.
Key Points:
i.About Uderzo: Albert Uderzo created Asterix in 1959 with the fellow Frenchman and writer Rene Goscinny, who gave life to the French-Belgian comics magazine Pilote.
ii.Both Alberto and Rene Goscinny were considered as founding fathers of modern comics.
iii.About Asterix series: The series has extended into 38 books and most recently "Asterix and the Chieftain's Daughter", where 1.6 million copies were sold in France alone in 2019 & tops the best-seller lists.
iv.The series has been translated into 111 languages & dialects, including Latin and Ancient Greek.
International Day of Remembrance of the Victims of Slavery and the Transatlantic Slave Trade 2020: March 25
On March 25, 2020 The International Day of Remembrance of the Victims of Slavery and the Transatlantic Slave Trade to honour and remember those who suffered & died at the hands of brutal slavery system.
Key Points
i.The 2020 Theme of the day is "Confronting Slavery's Legacy of Racism Together"
ii.The day aims to create awareness of the dangers of racism and prejudice today.
iii.The United Nations General Assembly designated March 25 as the day on December 17, 2007
iv.The Arc of Return a permanent memorial is erected in United Nations to honor the victims of slavery & the transatlantic slave trade. It was designed by an American Architect, Rodney Leon. The ark was unveiled on 25th March 2015.
Mayiladuthurai to become Tamil Nadu's 38th district : CM
On March 24, 2020 Tamil Nadu Chief Minister(CM) Edappadi Palaniswamy announced at the Legislative Assembly that Nagapattinam district will be bifurcated and a new district (38th) will be formed with its headquarters at Mayiladuthurai.
Hike in pension for village temple priests & new TV channel to shrines: CM
The CM announces that the pension will be hiked for village temple priests to Rs 3,000 from Rs 1,000 & also will launch a television(TV) channel to the shrines named as Thirukkoil at an estimated cost of Rs 8.77 crore.
Iqbal Singh Bains appointed as Madhya Pradesh Chief Secretary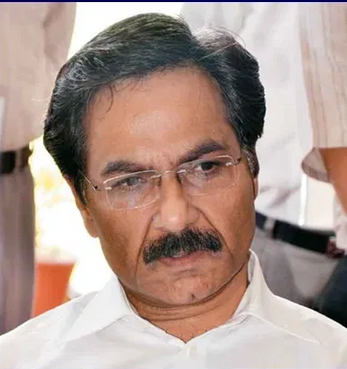 On March 24, 2020, Iqbal Singh Bains was appointed as Madhya Pradesh (MP) Chief Secretary by the newly-sworn Chief Minister (CM) Shivraj Singh Chouhan of the state. He was the successor of CS M Gopal Reddy.
Key Points:
i.About Iqbal Singh: Iqbal Singh, a 1985 batch IAS (Indian Administrative Service) officer, served as the President of Revenue Board, Gwalior, MP.
ii.This was the first appointment made by the new CM Shivraj Singh Chouhan.
About Madhya Pradesh:
Capital– Bhopal.
Governor– Lalji Tandon.