Chardham Project: BRO constructs 440-meter long tunnel below Chamba town in Uttarakhand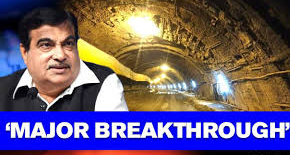 On May 26 2020, In a big boost to "Char Dham" project to connect holy towns of Gangotri, Kedarnath, Yamunotri and Badrinath, the Border Roads Organisation (BRO) has constructed a 440-meter-long tunnel under the Chamba town on Rishikesh-Dharasu road Highway (NH 94) in Uttarakhand even during the coronavirus (COVID-19) epidemic.
Key Points:
i.Breakthrough event : Union Minister for Road Transport & Highways and MSMEs (Micro, Small and Medium Enterprises) Shri Nitin Jairam Gadkari has praised the BRO for the construction & he also inaugurated the breakthrough event through video conference.

ii.About the tunnel: The long tunnel, being constructed under the Chardham Mahamarg Vikas Pariyojna using Austrian technology, will be ready for traffic by the month of October 2020, around 3 months ahead of its scheduled date of completion of January 2021.
The Chamba tunnel is a Horse shoe type tunnel with 10 metre carriage way width and 5.5 metre vertical clearance. The sanctioned cost of this tunnel is Rs 107.07 crore and awarded cost is Rs 86 crore, including Rs 43 crore for tunnel and Rs 43 crore for 4.2 Km approach roads to tunnel.
The BRO started work on the northern end of the tunnel in January 2019 but work on South Portal could be started only after October 2019 due to strong resistance by the locals on account of safety concerns.
iii.Benefits: The success of this tunnel will go a long way in facilitating traffic speed, reducing congestion and reducing the distance to Chamba city by one kilometre and easing the movement of passengers on Chardham Yatra, bringing economic prosperity & journey through the town will take only ten minutes as compared to thirty minutes earlier.

iv.Background: The BRO is constructing a 250-km long national highway leading to the holy temples of Gangotri and Badrinath under the 889-km-long Chardham project costing around Rs 12,000 crore.

About Uttarakhand:Capital– Dehradun (Winter) Gairsain (Summer)
Governor– Baby Rani Maurya
Chief Minister– Trivendra Singh
State Flower– Brahma Kamal
State Fruit- Kaphal

About Border Roads Organisation (BRO):Headquarters– New Delhi
Director General– Lt. Gen.Harpal Singh
US left open skies surveillance treaty due to non-compliance of Russia towards treaty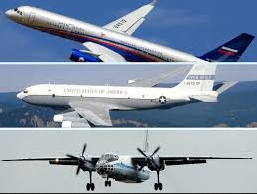 The United States (US) has left the Open Skies treaty (OST) for 6 months w.e.f. May 23, 2020 due to Russia's non-compliance with the treaty. In this regard, US submitted a notice of its decision to withdraw from the Treaty on Open Skies to the Treaty Depositories i.e. Canada and Hungary, and to all other states party to the Treaty. However, the US would reconsider its withdrawal if Russia returns to full compliance with the Treaty.
In 2019 also, US withdrew its participation in the Intermediate-Range Nuclear Forces (INF) Treaty for the same reasons.
How does Russia become non-compliant or violator of the treaty?
Russia has violated this treaty by denying and restricting the open Skies observation flights. It has refused access to observation flights within a 10-kilometer corridor along its border with the Russian-occupied Georgian regions of Abkhazia and South Ossetia, by giving false claims that these occupied territories are independent states.
In 2014, Moscow imposed an unpermitted 500-kilometer limit on flights over the strategically important enclave of Kaliningrad.
Russia also denied a U.S.-Canadian flight over its "Tsentr" military exercise in September 2019.
What is the Open Skies treaty?
It was proposed by US President Dwight Eisenhower in 1955, was signed in 1992 and came into force on January 1, 2002. It is a treaty of 34 nations while a 35th, Kyrgyzstan, has signed but not ratified it. It enables them to operate unarmed aerial surveillance flights over the entire territory of its participants.
This treaty includes Russia, the US and a majority of North Atlantic Treaty Organization (NATO) allies.
Its aim is to enhance mutual understanding and a chance to gather information about military forces and activities of participating nations by giving 72 hours prior notice to the host state.
It should be noted that India is not a part of this treaty.
Signatories: 35 states – Belarus, Belgium, Bosnia-Herzegovina, Bulgaria, Canada, Croatia, Czech Republic, Denmark, Estonia, Finland, France, Georgia, Germany, Greece, Hungary, Iceland, Italy, Latvia, Lithuania, Kyrgyzstan, Luxembourg, the Netherlands, Norway, Poland, Portugal, Romania, Russia, the Slovak Republic, Slovenia, Spain, Sweden, Turkey, Ukraine, the United Kingdom, and the United States.
Depositaries: Canada and Hungary
About US:
Capital– Washington, D.C.
Currency– United States Dollar
President– Donald John Trump
About Russia:
Capital– Moscow
Currency– Russian Rouble
President– Vladimir Vladimirovich Putin
LIC launches modified PM Vaya Vandana Yojana pension scheme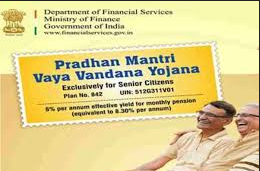 On May 26, 2020 Life Insurance Corporation of India(LIC) announced the launch of the Pradhan Mantri Vaya Vandana Yojana-PMVVY (Modified- 2020) Scheme for those over and above 60 years. The sale will be available from May 26 for 3 financial years(up to March 31, 2023). This scheme can be purchased offline as well as online from LIC website.
Key Points
i.The Union Cabinet has recently extended the pension plan till 31 March 2023 which is a social security scheme for senior citizens.
ii.LIC is solely authorised to operate this scheme that offers a total payout not exceeding Rs 15 lakhs. The scheme is a Non-Linked, Non-Participating, Pension Scheme subsidised by the Centre.
Major Highlights of the scheme
i.Tenure & interest rate
The policy has a 10-year tenure and for policies sold in the 1st financial year March 2021, the scheme will offer an assured rate of return of 7.40% per annum(p.a), but will be paid monthly for the entire 10 year period.
For policies sold over the next two fiscal years, the applicable assured interest rate will be reviewed and decided by the government at the beginning of each financial year.
ii.Senior citizens can draw a minimum pension of Rs 1,000 per month(p.m) depending on the amount invested in the scheme. The maximum pension amount is limited at Rs 10,000 p.m
iii.Mode of pension
The scheme can be purchased with a total purchase price & the pensioner has the option to choose either the amount of pension or the purchase price. At the time of purchasing the plan, the pensioner can choose the monthly / quarterly / half yearly or annual mode of pension.
Minimum Investment: The minimum investment has also been revised to ₹1,56,658 for pension of ₹12,000 per annum.
Minimum purchase price: For Monthly mode- Rs1,62,162; For quarterly mode- Rs 1,61,074; For half-yearly mode- Rs 1,59,574; For yearly mode- Rs 1,56,658
Maximum pension: In monthly mode – Rs 9,250; In quarterly mode-Rs. 27,750; In half-yearly mode- Rs 55,500; In yearly mode- Rs. 1,11,000
iv.Benefits
Pension Payment– In case the pensioner survives during the policy term, pension in arrears (at the end of each period as per mode chosen) shall be payable.
Death Benefit– In case of death of the pensioner during the policy-term, the purchase price shall be refunded to the nominee/legal heirs.
Maturity Benefit– In case if the pensioner survives through the policy term of 10 years the purchase price & the last pension payout shall be given.
v.Loan- After 3 policy years, the policy allows loan up to 75% of purchase price.
vi.Surrender Value– There is a provision of premature(early) exit for treatment of any critical/terminal illness of self or spouse. In this case, the surrender value payable shall be 98% of the purchase price.
About LIC:
Corporate Office– Mumbai, Maharashtra
Chairman– M R Kumar
Maruti Suzuki partners with ICICI Bank to provide retail financing schemes to customers
On 26th May 2020, Maruti Suzuki India Limited (MSIL) announced its partnership with ICICI Bank to offer retail financing schemes to its customers. ICICI bank offers a flexible EMI scheme allowing the customers to pay minimum EMI initially to support them in the liquidity stress during COVID-19 situation.
Features of Tie-up:
i.Flexi EMI scheme: The Bank offers a loan of Rs.1 Lakh, with the EMI amount starting from Rs.899 for the first three months and similar offers for the EMI plans for the customers of MSI. The offer is to benefit the customers of all profiles who are willing to buy a car.
ii.Balloon EMI Scheme: Offers the customers to pay Rs.1797 per lakh in a tenure barring the last instalments when the customers pay one-fourth of the loan amount.
iii.Step up EMI Scheme: This offers the customers an advantage of increasing EMI amount upto 10% as their income increases every year. The EMI starts from Rs.1752 per lakh for the first year and increases 10% a year for the 5 year tenure.
Also, the Bank offers up to 100% on-road funding of Maruti Suzuki cars and finance under Pragati-Assessed income Product (AIP) to the prospective Maruti Suzuki.
Key Points:
i.The association of MSI with ICICI bank will provide mobility solutions to the customers with low down payment and low EMI products.
ii.over 3000 outlets of Maruti Suzuki and the extensive networks of ICICI bank across the nation will provide this offer.
About Maruti Suzuki:
Chairman- Ravindra Chandra Bhargava
MD & CEO- Kenichi Ayukawa
Head office- New Delhi
About ICICI Bank:
MD & CEO- Sandeep Bakhshi
India's GDP growth is expected to reach 1.2% in Q4 FY20: SBI Ecowrap report
On May 26, 2020 According to the State Bank of India's(SBI) Ecowrap report India's Gross Domestic Product(GDP) is estimated to grow at 1.2% in the last quarter(Q4) of FY20 as economic activity came to a halt since last week of March due to the nationwide lockdown.
Major Highlights of the report
i.The GDP is likely to be 4.2% for FY20 as compared to the 5% projected earlier and (-)6.8% for FY21. The gross value added (GVA) growth would be nearly (-) 3.1%. for FY21
ii.The GDP growth of 3rd quarter of FY20 slipped to a nearly seven-year low of 4.7%, in Q1 it was 5.1% & in Q2 was 5.6%.
iii.The report forecast a loss of at least Rs 1.4 lakh crore during the last week of March.
In red zones & almost all the big districts of the country, the loss is maximum (around 50%). The combined loss of orange and red zones is around 90% of total loss.
In case of state-wise analysis, the top 10 states accounted for 75% of total GDP loss with Maharashtra contributing 15.6% of total loss followed by Tamil Nadu (9.4%) and Gujarat (8.6%).
iv.The estimates in the report are based on an assessment of current trends which may change rapidly as the cyclone disaster in West Bengal & the continued return of migrant labourers.
About SBI:
Headquarters– Mumbai, Maharashtra
Chairman– Rajnish Kumar
REC Ltd ties up with TajSATS to provide nutritious meals to medical staff in New Delhi
REC Foundation, the Corporate Social Responsibility (CSR) arm of REC(formerly known as Rural Electrification Corporation), has partnered with TajSATS (a joint venture of Indian Hotels Company Ltd and SATS Ltd) to provide specially-made nutritious meal packets for medical staff in Safdarjung Hospital, New Delhi.
REC is already providing cooked meals and ration to the needy across the nation in collaboration with various district authorities, NGOs and electricity distribution companies(DISCOMS).
Every day, 300 food packets are being delivered as a gesture of gratitude to the frontline healthcare warriors of New Delhi.
Now with REC- TajSATS initiative, over 18,000 meals will be delivered in New Delhi.
About REC:
REC is a state-run non-banking finance company focusing on power sector financing and development across India.
Headquarters– New Delhi
Chairman & Managing Director (CMD)– Ajeet Kumar Agarwal
About TajSATS:
Headquarter– Mumbai, Maharashtra
Chairman – Puneet Chhatwal
Indian Army Major Suman Gawani becomes the 1st Indian peacekeeper to receive UN Military Gender Advocate award 2019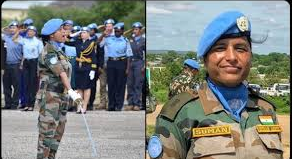 Indian Army officer and woman peacekeeper Suman Gawani who has served with the United Nations Mission in South Sudan(UNMISS) & Brazilian Naval Officer Commander Carla Monteiro de Castro Araujo have been selected for the prestigious United Nations Military Gender Advocate of the Year Award(2019).
Suman Gawani becomes the 1st Indian peacekeeper to win the award. The award will be given during an online ceremony presided over by United Nations Secretary-General António Guterres on May 29, the International Day of UN Peacekeepers.
Key Points
Carla Monteiro de Castro Araujo is the second Brazilian to receive this award.
This is the 1st time 2 different peacekeepers will receive the award.
Suman Gawani
i.Gawani joined the Indian Army in 2011 where she graduated from the Officers Training Academy, then joined the Army Signal Corps. She hails from Pokhar village in Tehri Garwhal.
ii.From the beginning of her deployment to the UNMISS ( UN Mission in South Sudan) in December 2018, she mentored over 230 UN Military Observers (UNMO) on conflict-related sexual violence and ensured the presence of women military observers in each of the mission's team sites.
iii.She also trained South Sudanese government forces and helped them to launch their action plan on conflict-related sexual violence.
Carla Monteiro de Castro Araujo
i.Monteiro De Castro Araujo joined the Brazilian Navy Health Corps in 1997 & graduated from Staff College in 2012.
ii.She serves as the military Gender and Protection Advisor in the UN Mission in the Central African Republic(MINUSCA).
iii.During her duty she has conducted training on gender and protection, and helped to increase the number of gender-responsive patrols involved with local communities from 574 to nearly 3,000 per month.
Key Points
About 6.4% of the 85,000 uniformed peacekeepers serving currently in the UN missions are women. The UN is working with member states to increase the number and percentage of women military, police and justice and corrections personnel.
About the award:
In 2016 the 1st award was given & the selection process for recipients began in 2015
i.The award is underpinned by the principles outlined in United Nations Security Council Resolution(UNSCR) 1325 and follow-on resolutions on women, peace and security.
ii.The Resolution provides three provisions, called the "3 Ps." namely, Prevention of conflict and Protection of women and their rights during and after conflict & Participation which refers to increasing the numbers of women in all mechanisms for the prevention and resolution of conflict.
Purpose of the award– It will help raise the profile and understanding of what mainstreaming a gender perspective, within a military context, means for UN Peacekeeping missions.
Recipients of the award
2016– Captain Aichatou Ousmane Issaka from Niger for her service with UN Multidimensional Integrated Stabilization Mission in Mali(MINUSMA)
2017– Major Seitebatso Pearl Block from South Africa for her service with United Nations Stabilization Mission in the Democratic Republic of Congo(MONUSCO)
2018– Lieutenant Commander Marcia Andrade Braga from Brazil for her service with MINUSCA
Dr. Rajiv Joshi won the Inventor of the year Award, NYIPLA 2020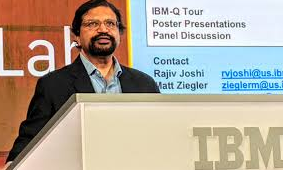 IBM Academy of Technology member Dr. Rajiv Joshi, an Indian-American scientist won The New York Intellectual Property Law Association (NYIPLA) 2020 Inventor of the Year Award, to honour for his work in advancing the electronic industry and improving artificial intelligence (AI) capabilities. He received the award through an online interview.
Key Points:
i.Dr. Joshi's inventions like novel interconnect process technology for scaling, machine learning techniques for predictive failure analytics, high bandwidth, high performance and low power integrated circuits and memories and their usage in hardware accelerators for the applications in AI helps in advancing day-to-day life, global communications, medical fields etc.
ii.Inventor of the year is awarded every year to honour the contribution of an inventor towards society and the winner will be awarded $5,000 (Rs. 3.78 Lakhs)
Background of Dr.Joshi:
i.He graduated from Indian Institute of Technology(IIT), Bombay and has an MS degree from Massachusetts Institute of Technology(MIT) and PhD in mechanical/electrical engineering from Columbia University, New York.
ii.He works for the IBM Thomas Watson Research Center, New York as the Master Inventor with more than 255 patented inventions in the United States and more than 350 international patents.
iii.He is a fellow of Institute of Electrical and Electronics Engineers (IEEE) and his works have been published as reference in more than 200 publications and journals.
Other Awards:
i.He holds the Master Inventor title of IBM since 1997.
ii.He received the IEEE Circuits and System Society's Industrial Pioneer Award, in 2013.
iii.He was inducted into the New Jersey Inventor Hall of Fame, in 2014
iv.In 2018, He Received the IEEE Daniel E. Noble Award for Emerging Technology.
About NYIPLA:
President- Colman B. Ragan
President-Elect- Robert M.Isackson
Established- March 7, 1922
Researchers of INST found a route to fabricate precisely controlled nanostructure of desired geometry and location on 2D materials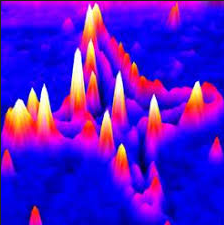 Researchers team led by Dr Kiran Shankar Hazra, of Institute of Nano Science and Technology (INST), Mohali an autonomous institute under the Department of Science and Technology (DST) found an innovative route to fabricate precisely controlled nanostructure of the required geometry and location on two dimensional(2D) materials using one-step low power laser writing process.
The approaches used so far with the synthesis of complex morphologies limits the potential in being used for large area substrates.
Method:
i.The INST team developed a hybrid – Surface-enhanced Raman Spectroscopy(SERS) platform of Molybdenum disulfide(MoS2) nanostructure decorated with gold nanoparticles, the direct laser writing is used to engineer the artificial edges on the MoS2 surface, creates controlled formation of localized hotspots for ultrasensitive and reproducible detection of analytes.
ii.In the research accepted for the publication in the journal ACS Nano, by Dr Kiran Hazra and team, the focused laser beam of the meagre power of conventional Raman Spectrometer is used to do nanostructuring on the 2D flakes of the desired geometry and size by using laser power and exposure time.
iii.The minimum feature size of ̴ 300nm, closer to the diffraction limit of the used laser(532nm laser line) is achieved using this technique.
The challenging task in SERS sensing is producing the SERS substrate of controllable hotspots distribution with desired geometry and location.
About SERS:
SERS is a technique for molecular detection and characterization that depends on the enhanced Raman Scattering of molecules, absorbed on a SERS-active surface(nanostructured gold or silver).
Key Points:
This innovative route is advantageous over the randomly distributed hotspots in the conventional SERS substrates.
The team is now exploring the different applications of 2D material in catalysis, sensing and optoelectronics devices.
This research will open up the development of commercialized SERS with localized detection capability of analytes.
About INST:
Director- Amitava Patra
Location- Mohali, Punjab
Mumbai based start-up VAMS Global develops world's 1st contactless visitor management software 'VAMS SafeGuard'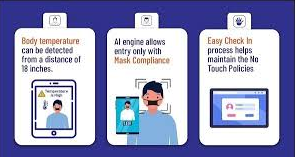 On May 25, 2020, VAMS (Visitor Authentication & Management Systems) Global, a Mumbai based startup offering specialized solutions for Corporates & Commercial Buildings, has developed world's 1st contactless Visitor Management Software called 'VAMS SafeGuard' that checks body temperature, scans faces with mask compliance & monitors social distancing on the premise.
It scans and records one person at a time from a distance of 18″ in less than 3-5 seconds.
Key Points:
i.About VAMS SafeGuard:
With the help of AI (Artificial Intelligence), the software enables entry of visitors, who are only complying to all coronavirus (COVID) protection measures.
The embedded face & palm recognition sensors equipped in the software provide 100 % hands-free user authentication for various uses including time and attendance, access control, visitor management, event management, contractor module along with others.
In addition, it has also tasked with monitoring visitors, contractors, pre appointments, Aarogya Setu Declaration, customised questionnaire for visitors for traceability and emergency notification in order to ensure the compliance of social distancing.
ii.Benefits: The software can be deployed in pharmaceuticals, hospitality, manufacturing, transportation and logistics, educational institutions, commercial and residential buildings.
About VAMS Global:Location– Mumbai, Maharashtra
CEO– Nikhil Kothary

Uttarakhand CM Rawat presented Rs 53,527-cr budget for FY20-21; 25 public welfare goals in focus
On March 4, 2020, Uttarakhand Chief Minister Trivendra Singh Rawat presented the surplus annual budget of Rs 53,526.97 crore for FY20-21. The budget is described as the document reflecting the hopes and aspirations of the people of the state. It aims to achieve 25 public welfare goals under the state government's Vision 2020.
Total expenditure for the financial year 2020 is estimated at Rs 53,526.97 crore, out of which a provision of Rs 42,389.6 crore has been made under revenue expenditure and Rs 11,137.30 crore under capital expenditure.
A revenue surplus of Rs 49.66 crore is expected, while the fiscal deficit is estimated at Rs 7,549.74 crore.
The ratio of fiscal deficit to gross state domestic product (GSDP) is 2.57%, which is within the 3% prescribed limit of fiscal responsibility and budget management (FRBM) act.
This is the fourth annual budget of the state's BJP government which took over in March 2017.
Key Allocations:
-An amount of Rs 315 crore is proposed under World Bank scheme of disaster management.
-Launch of Krishi Upadan Lagat Sarvekshan Yojana for providing minimum support price for crops like mandua, sanwa, urad, ghat and masoor.
-For generation of self-employment opportunities and prevent migration from hilly areas, a provision of Rs 15 crore has been made under Mukhyamantri Swarojgar Yojana.
-A migration cell will be set up under the Mukhyamantri Palayan Roktham Yojana for which a provision of Rs 18 crore has been made.
-An amount of Rs 1,265 crore has been proposed for Haridwar Kumbh 2021.
-A provision of Rs 2,300 crore has been made for payment of wheat and paddy procured from farmers under rabi and kharif procurement, respectively, in 2020-21.
-An amount of Rs 240 crore is proposed for the payment of residual dues to sugarcane growers.
-The integrated cooperative development project has been allocated Rs 100 crore.
-A provision of Rs 2,055.56 crore is proposed for PWD and Rs 1,072 crore has been made available under Pradhan Mantri Gram Sadak Yojana (PMGSY) to boost rural connectivity.
-Budget proposes Rs 133 crore to build school infrastructure and Rs 100 crore for Atal Ayushman Uttarakhand Yojana.
About Uttarakhand:
Capital– Dehradun, Gairsain (Summer)
State Bird– Himalayan monal
State Animal– Alpine musk deer
SKIMS in Srinagar gets its first of it's kind Infectious Disease Block facility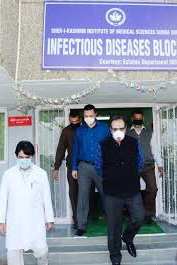 On May 25, 2020, Jammu and Kashmir (J&K) Lieutenant Governor's adviser Baseer Ahmad Khan inaugurated first of it's kind Infectious Disease Block (IDB) facility at Sher-i-Kashmir Institute of Medical Sciences (SKIMS) at Soura in Srinagar, J&K. It was an initiative for the treatment of COVID-19 and other pathologically infected patients.
Key Points:
i.The Adviser stressed on regular health check-up of staff as well as patients are safe while visiting or staying at the block. He also gave instructions to ensure optimum use of booths for screening of patients and emphasized for maintaining proper social distancing protocol.
ii.About IDB: The Infectious Disease Block is equipped with superlative quality facilities which consists of a 40-bed isolation ward, 15-bed high dependency isolation ward & an intensive care unit (ICU).
iii.The centre will also have a four-bedded RO (Reverse Osmosis) and dialysis unit, independent portable x-ray, USG (Ultrasound sonography) machine and ECG (Electrocardiogram), lab facilities for haemogram coagulation studies arterial blood gas and electrolyte analysis, biochemistry etc.
iv.The newly established IDB will be headed by Dr. Ajaz Nabi Koul, Consultant Infectious Disease and in-charge COVlD-19, SKlMS. He is a trained specialist in the management of infectious diseases and is playing a crucial role in the campaign against Coronavirus pandemic.
v.At present, the block shall be used solely for the treatment of COVID-19 related patients which gradually shall facilitate treatment to all infectious disease patients.
About SKIMS:
Director– Dr AG Ahangar.
Dean– Dr Omar Javed Shah.
About Jammu and Kashmir (J&K):
Capital– Srinagar (summer capital), Jammu (winter capital).
Governor– Girish Chandra Murmu.
Renowned vocalist Shyamala Bhave passes away at 79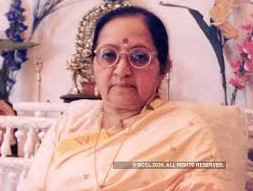 Noted Classical musician Shyamala G. Bhave, who was well versed in both the Hindustani and Carnatic styles passed away at the age of 79 on May 23, 2020, in Bengaluru, Karnataka. She was born on March 14, 1941, in Bengaluru, Karnataka.
Key Points:
i.About Shyamala Bhave: Bhave was the daughter of late Govind Vitthal Bhave, who trained her in Hindustani music and her mother Lakshmi Bhave was also a classical vocalist. She was tutored in the Carnatic stream by noted vocalists A Subbaraya and B Doreswamy.
ii.Shyamala Bhave won a music competition when she was 6 years old and started giving music performances when she turned 12.
iii.Shyamala Bhave was one of the early practitioners of the Hindustani style in the city and also taught hundreds of students at her school, Saraswati Sangeet Vidyalaya at Seshadripuram, Bengaluru.
iv.Shyamala had also composed music for some films, including the first Sanskrit film by G.V. Iyer, Adi Shankaracharya, and India's first Sanskrit serial Kadambari. She served at the Karnataka Sangeetha Nritya Academy for 2 terms from 1997 to 2001.
v.Honours: She was honoured with the title of 'Ubhayagaana Vidushi' (expert in both styles) by Sir M Visvesvaraya, the 19th Diwan of Mysore.
Shyamala Bhave won the Karnataka Rajyotsava Award.
About Karnataka:
Capital– Bengaluru.
Chief Minister (CM)– Bookanakere Siddalingappa Yediyurappa.
Governor– Vajubhai Rudabhai Vala.
'Hunar Haat' with the theme "Local to Global"to restart from September 2020
A flagship initiative 'Hunar Haat' by the Minority Affairs Ministry will make a comeback in September 2020 with a theme 'Local to Global', which is a platform for artisans and craftsmen from various parts of the country to showcase their art and craft and to generate employment for master craftspeople.
Voicebot 'TIA' on Whatsapp launched: Tata Capital
Tata Capital, Private Non-Banking Financial Company (NBFC), has launched a voicebot "TIA" on WhatsApp.The voicebot offers a range of services to its customers like opting for a new loan or getting queries resolved etc to provide seamless and interactive services on the widely used messaging platform, Whatsapp.
A song titled 'Jayatu Jayatu Bharatam – Vasudev Kutumbakkam' penned by Prasoon Joshi
A song titled 'Jayatu Jayatu Bharatam – Vasudev Kutumbakkam' was released.The song lyrics penned by Prasoon Joshi and composed by Shankar Mahadevan, as many as 211 singers involved like legendary singer Lata Mangeshkar to increase the nation's will power and evoke the spirit of self-reliance in this difficult time(COVID-19 pandemic).