GoI funded 10 Broad Gauge Locomotives handed over to Bangladesh by Indian Railways in a virtual ceremony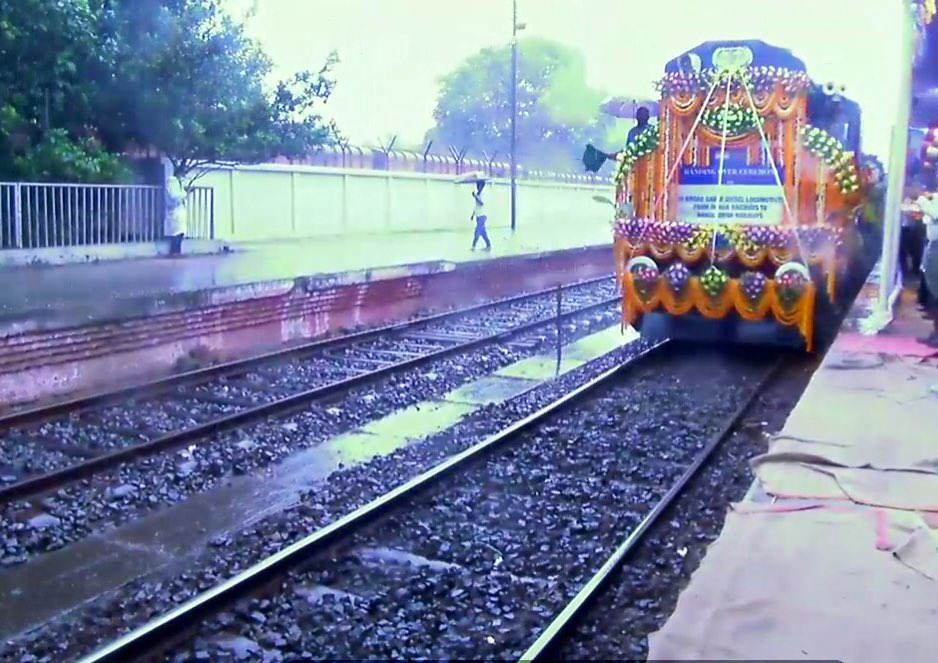 On July 27, 2020, Indian Railways handed over the specifically modified 10 railway broad gauge locomotives to Bangladesh, which will help in handling the increasing volume of passenger and freight train operations in Bangladesh. All locomotives can attain speed of up to 120 km per hour and have a residual life of 28 years or more.
The locomotives were flagged off virtually to Bangladesh by External Affairs Minister Dr. Subrahmanyam Jaishankar and Railway Minister PiyushVedprakash Goyal. From Bangladesh, the online ceremony was attended by Minister of Railway Md Nurul Islam Sujan and Minister of Foreign Affairs Abul Kalam Abdul Momen.
It should be noted that these locomotives are provided under a grant assistance from the government of India (GoI) which was agreed in October 2019 during the visit of Prime Minister of Bangladesh Sheikh Hasina to India.
The year 2020 is marking the birth centenary of Sheikh Mujibur Rahman aka Bangabandhu, the first President of Bangladesh, who was born on March 17, 1920.
Key Points:
-Both nations are committed to revive the pre-1965 railway connection between the two countries. There were 7 rail links then, out of which 4 are functional now.
-Apart from above, one new rail link, between Agartala in India and Akhaura in Bangladesh is being constructed & financed under Grant Assistance of India to further strengthen rail connectivity.
-Last week, India operated the first trial container ship of Kolkata (West Bengal) to Agartala (Tripura) and Karimganj (Assam) via the Chittagong port carrying a large cargo of steel and pulses. Read Shipping Minister Mansukh Mandaviya virtually flagged off 1st container ship, 'MV Shejyoti' from Kolkata Port to Agartala via Chattogram port (Bangladesh).
-In June 2020, a total of 103 freight trains were utilised for carrying essential commodities and raw materials between both nations. This was the highest ever exchange of freight trains
Recent Related News:
On May 20, 2020 India & Bangladesh signed the 2nd Addendum to the Protocol on Inland Water Transit and Trade in Dhaka. Under this pact- Increased 5 more ports of call from earlier 6(Total- 11) & extended 2 ports of call in each country; 2 new Indo Bangladesh Protocol(IBP) routes(from 8 to 10) & new locations are also added to the existing routes to facilitate the trade between two countries.
About Bangladesh:
Capital– Dhaka
Currency– Bangladeshi taka
President– Mohammad Abdul Hamid
PM Modi Launched High Throughput COVID-19 Testing Facilities at Kolkata, Mumbai & Noida
On 27th July 2020, Prime Minister Narendra Modi virtually launched three high throughput COVID-19 testing facilities at Kolkata, Mumbai and Noida to increase the test capacity by 10000 tests per day in each city.
COVID-19 testing facilities:
The COVID-19 testing facilities are established in the national institutes of Indian Council of Medical Research (ICMR),
Noida: ICMR-National Institute of Cancer Prevention and Research.
Kolkata: ICMR-National Institute of Cholera and Enteric Diseases.
Mumbai: ICMR-National Institute for Research in Reproductive Health.
Benefits of the Testing Facilities:
i.Increased number of tests per day helps early detection and treatment which support the combat against coronavirus.
ii.These facilities will reduce the turn-around-time and will also reduce the exposure of lab personnels to the infected materials.
iii.These labs, currently limited for the testing of COVID-19, will be enabled to test Hepatitis B and C, HIV, Dengue and other diseases in future.
Initiative Taken in India to curb COVID-19:
i.PM Modi mentioned that India has around 11000 COVID facilities, more than 11 lakh isolation beds and more than 1300 COVID testing labs.
ii.More than 5 lakhs tests are conducted per day in India and processes to increase the test capacity to 10lakhs per day are being done.
iii.More than 1200 PPE kit manufacturing facilities were established in the past six months making India the second largest PPE kit manufacturer.
iv.To support the medical and health care professionals and to control the spread of COVID-19, the government has increased the human resources – paramedics, ASHA workers, Anganwadis etc.
About ICMR:
Director-General– Prof. Balram Bhargava.
Headquarters– New Delhi
Recent Related News:
i.Union Minister for Development of North Eastern Region (DoNER), Dr. Jitendra Singh launched India's 1st indigenous wireless physiological parameters monitoring system "COVID BEEP" (Continuous Oxygenation & Vital Information Detection Biomed ECIL ESIC Pod) for the COVID-19 affected patients.
ii.In order to provide Covid testing access to rural inaccessible areas of India, the Minister for Science & Technology, Earth Sciences and Health & Family Welfare Dr Harsh Vardhan inaugurated and flagged off India's first I-Lab (Infectious disease diagnostic lab) in New Delhi.
Govt released guidelines for 4 schemes to boost domestic manufacturing of bulk drugs & medical devices Parks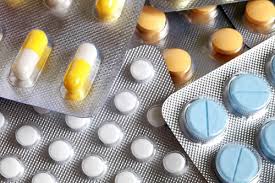 On July 27, 2020, In order to boost domestic manufacturing of bulk drugs and medical devices parks in India, Union Minister for Chemicals and Fertilizers, Devaragunda Venkappa Sadananda Gowda launched guidelines for four schemes of Department of Pharmaceuticals (under ministry of chemical & fertilizers), two each for Bulk Drugs and Medical Devices parks, on the lines of making India Atma Nirbhar (self-reliant) in pharma sector.
Before heading towards the schemes let's have a look at the Indian pharmaceutical industry.
Indian pharmaceutical industry is the 3rd largest in the world by volume and 14th largest in terms of value. India contributes 3.5% of total drugs and medicines exported globally. Currently India almost entirely depends on imports, mostly from China, for production/supply of 53 critical bulk drugs. 86% of medical devices, too, are imported. Notably, Bulk drugs accounted for 63% of the total pharmaceutical imports in the country during FY 2018-19.
In March 2020, the Union Cabinet approved schemes to boost domestic manufacturing of critical bulk drugs and Active Pharmaceutical Ingredients (APIs) as part of Rs 10,000-crore production-linked incentive scheme. It was for the first time that an impetus of Rs 10,000 crore is provided to augment API production in India.
Now, let's go through the schemes and their guidelines:
Scheme for Promotion of Bulk Drug Parks: Rs. 3,000 cr outlay to create 3 drug parks
The scheme for Promotion of Bulk Drug Parks, which has been approved by the Government of India (GoI) on March, 2020 was launched with an outlay of Rs. 3,000 crore for a period of 4 years i.e. from FY2020-2021 to FY2024-2025 to create 3 bulk drug parks in India. The scheme will be implemented through a State Implementing Agency (SIA), a legal entity, set up by the concerned State Government.
The grant-in-aid will be 70% of the project cost of the common infrastructure facilities (CIF). In case of North Eastern States and Hilly States (i.e. Himachal Pradesh, Uttarakhand, Union Territories (UTs) of Jammu & Kashmir and Ladakh), the grant-in-aid will be 90% of the CIF.
Maximum grant-in-aid for one bulk Drug Park is limited to Rs.1000 crore.
Scheme Promotion of Medical Devices Parks: Rs 400 cr outlay for 4 Medical Device Parks
The scheme for Promotion of Medical Devices Park, which has been approved by the GoI on March, 20, 2020 was launched with an outlay of Rs. 400 Crore for a period of 4 years i.e. from FY2020-2021 to FY2024-2025 to create Four Medical Device Parks in India. The Scheme will be implemented through a State Implementing Agency (SIA).
The grant-in-aid will be 90% of the project cost of the CIF in case of North-East and hilly States and 70% in case of other States.
Maximum grant-in-aid for one Medical Device Park will be limited to Rs 100 crore.
Production Linked Incentive (PLI) Scheme for Promoting Domestic Manufacturing of Medical Devices: Outlay Rs. 3,420 cr
The scheme for Promoting Domestic Manufacturing of Medical Devices has been launched with an outlay of Rs. 3,420 crore for a period of 6 years i.e. FY2020-21 to FY 2026-27.
-Eligibility: Any company registered in India and possessing a minimum net worth including group companies) of Rs.18 crore (30% of threshold investment of first year) is eligible for the scheme
-Target Segments: There are four target segments under the scheme which are as follows:
Cancer care / Radiotherapy medical devices
Radiology & Imaging medical devices (both ionizing & non-ionizing radiation products) and Nuclear Imaging devices
Anesthetics& Cardio-Respiratory medical devices including catheters of Cardio Respiratory Category & Renal Care medical devices
AII Implants including implantable electronic devices
PLI scheme for promotion of domestic manufacturing of KSMs, DIs, & APIs in India: Outlay Rs 6,490 cr
The PLI scheme for promotion of domestic manufacturing of Key Starting Materials (KSMs)/Drug Intermediates (DIs) / Active Pharmaceutical Ingredients (APIs) in India was launched with an outlay of Rs 6,490 crore for a period of 9 years i.e. from FY 2020-21 to FY 2029-30. The list of 41 products is contained in the scheme guidelines which will enable domestic production of 53 bulk drugs.
Financial incentives will be given to a maximum of 136 manufacturers selected under the scheme.
-Eligibility: The Net Worth of the Applicant (including that of Group Companies), as on the date of application, shall not be less than 30% of the total proposed investment.
The proposed Domestic Value Addition (DVA) by the applicant shall be at least 90% in case of fermentation based product and at least 70% in case of chemical synthesis based product.
Participants at launch event: Mansukh Laxmanbhai Mandaviya , Minister of State-MoS (Independent Charge) for Shipping and MoS for Chemicals & Fertilizers, Amitabh Kant, Chief Executive Officer (CEO) Niti Ayog, Dr P D Waghela, Secretary, Deptt of Pharmaceuticals.
Recent Related News:
The centre has constituted a 11 member high-level committee to "simplify and expedite" the drug approval process in India. The committee chaired by Rajesh Bhushan, Officer on Special Duty, Ministry of Health was set up by the Ministry of Health and Family Welfare(MoHFW) on May 11 as a measure to reform the drug regulatory system in India.
Central Govt. with World Bank decides to convert ravines of Chambal region into arable land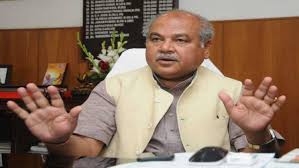 On 26th July 2020, Narendra Singh Tomar, Union Minister of Agriculture and Farmers Welfare announced that the Central Government in collaboration with the World Bank has decided to convert the area of ravines in the region of Gwalior-Chambal belt of Madhya Pradesh into cultivable land.
The decision was made through a virtual meeting with Adarsh Kumar, representative of the World Bank.
Key People:
Vivek Aggarwal, Joint Secretary, K K SinghAgriculture Production Commissioner, S K Rao Vice-Chancellor of Rajmata Vijayaraje Scindia Agricultural University.
About the Project:
i.A preliminary report for the conversion of ravines into arable land will be prepared in a month.
ii.Following the initial reports, the further actions will be discussed with the Chief Minister of Madhya Pradesh in the subsequent meetings.
iii.The aspects related to the technology, infrastructure, capital cost, investment and other will be considered before the initiation of the project with minimum budget allocation.
Benefits:
i.Around 3 lakh hectares land of this region are non-cultivable, this conversion will improve and support the integrated development of the Bihad area in the region of Gwalior-Chambal.
ii.In addition to the agricultural and environmental development this project will also create employment opportunities and will support the substantive development of this region.
iii.The overall development of this region will be made possible through the constitution of the Chambal Expressway through this region which will increase the development scope of the Beehad area in the Gwalior-Chambal region.
About World Bank:
President– David Robert Malpass
Headquarters– Washington, D.C., United States
Motto– Working for a World Free of Poverty
About Ministry of Agriculture and Farmers Welfare:
Union Minister– Narendra Singh Tomar
Recent Related News:
i.The board of executives of the World Bank (WB) has approved loan of $ 500 million (about Rs 3,700 crore) under 'Strengthening Teaching-Learning and Results for States Program (STARS)'project to improve the quality and governance of school education across six states (Himachal Pradesh, Kerala, Madhya Pradesh, Maharashtra, Odisha, and Rajasthan) in India.
ii.The Government of India and West Bengal Government have inked two loan agreements with Asian Infrastructure Investment Bank(AIIB) and World Bank (WB) for the "West Bengal Major Irrigation and Flood Management Project".
India's GDP boosts to 2.5% by AI : Report by ICRIER, Google & NASSCOM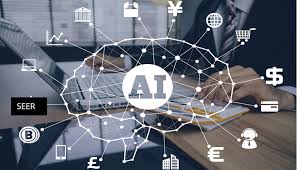 According to The report titled, 'Implications of AI on the Indian Economy' by National Association of Software and Services Companies (NASSCOM) along with the Indian Council for Research on International Economic Relations (ICRIER) and Google, a unit increase(measured as the ratio of AI to total sales) in Artificial Intelligence(AI) intensity can result in a 2.5% increase in India's Gross Domestic Product(GDP) in the immediate term.
Key Info
The report results find a positive and significant relation between AI using firms and TFP (total factor productivity) growth.
The business as usual growth in AI investments is unlikely to increase current levels of AI intensity
To trigger a positive growth shock, AI intensities must be sharply increased.
HIghlights of the report
Investment of Rs 7,000 crore
i.The report noted that the Investment of Rs 7,000 crore, announced in the Union Budget towards AI program will increase AI investments at rates higher than the business-as-usual-rates.
ii.The increase in investment will improve the AI intensity by approximately 1.3 times, resulting in benefits of $85.77 billion or 3.2% of the GDP
Recommended policy measures
The following are the recommended policy measures of the report to support AI's wider adoption in India:
Identify a nodal agency for the development and diffusion of AI.
Build collaborative frameworks for engagement between governments, industry and academia.
Build an all-encompassing data strategy for India, addressing India's skill gap in AI and promoting the development of AI safety standards among others
Key Facts of the report
i.As per estimates, Indian AI market for start-ups attracted USD 762.5 million in 2019. Even Though companies recognise the benefits and potential of AI, the cost and the doubts on return on investments in AI are acting as a barrier.
ii.Once AI goes mainstream its positive impact would become more noticeable in GDP
iii.The report recognises the role of the government to create institutions and provide public goods that enable an AI ecosystem.
Note-The report has used investments in software, databases and computer machinery as a proxy for AI.
Recent Related News:
i.According to the RBI Governor Shaktikanta Das, India's gross domestic product (GDP) growth will be in negative territory in 2020-21 as the outbreak of coronavirus has disrupted economic activities. He also stated that the inflation outlook is "highly uncertain".
ii.The Federation of Indian Export Organisations(FIEO), apex body of exporters informed that Indian exports are expected to fall by 20% in the current fiscal, in value terms it will be around USD 50 to 60 billion & also imports due to COVID-19 pandemic.
About NASSCOM:
Headquarters– New Delhi, India
President– Debjani Gosh.
About ICRIER
Headquarters– New Delhi, India
Chairperson, Board of Governors – Isher Judge Ahluwalia
Director and Chief Executive– Rajat Kathuria
India to set up Solar Power Plant in Sri Lanka
Under the aegis of International Solar Alliance(ISA) NTPC Ltd, Largest power generation utility of India plans to establish solar power plants in Sri Lanka as a part of the strategy to exhibit the presence of India in the Indian Ocean Region (IOR) amid China's attempt to attract nations into the "Belt and Road" initiative.
Key Points:
i.The Ceylon Electricity Board(CEB) has an installed power generation capacity of around 35.8 GigaWatts(GW).
ii.The NTPC's Sri Lanka Solar park with installed capacity of 62.91 GW is one of the contracts to help the ISA member countries to build a 10 GW solar capacity.
iii.The proposed solar park follows the Colombo coal fuelled power project which was scrapped due to environmental issues.
iv.Petronet LNG ltd, announced its plan to establish a terminal for liquefied natural gas in Sri Lanka.
v.As a part of creating a new energy ecosystem in the South Asian neighbourhood, India explores laying overhead electricity links with Sri Lanka.
Note:
China is one of the biggest investors in various infrastructure projects of Sri Lanka.
About International Solar Alliance(ISA):
Director General– Upendra Tripathy
Headquarters– Gurugram, Haryana
About NTPC Ltd:
Chairman & Managing Director– Gurdeep Singh
Headquarters– New Delhi
Recent Related News:
i.The Competition Commission of India (CCI) has approved the formation of Joint Venture (JV) between Adani Green Energy Limited and Total S.A. for solar power generation in India.
ii.The Republic of Mali awarded the Project Management Consultancy (PMC) contract for the development of a 500 MW solar park in Mali to NTPC Limited.
GAIL and CCSL signs MoU to partner in Compressed BioGas projects in India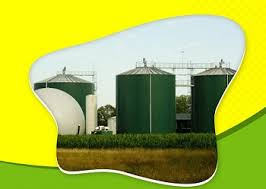 On 23rd July 2020, GAIL(India) limited and Carbon Clean Solutions Limited (CCSL) signed a Memorandum of Understanding (MoU) to explore the project development opportunities in the Compressed Biogas(CBG) value chain in India.
Santanu Roy, Executive Director (Business Development) of GAIL and Aniruddha Sharma, CEO of CCSL signed the MoU 
Objective of the MoU:
The MoU between the two organisations aims to build a closer strategic partnership by jointly working on the CBG projects in India.
Features of MoU:
i.CCSL will build 4 CBG plants with their funding, technology and expertise based on 10 year CBG off-take agreements with GAIL or its associated companies, as the off-taker in line with the Sustainable Alternative Towards Affordable Transportation (SATAT) initiative of Indian Government.
ii.Upon the completion of the initial plants the partnership will be advanced with the intention of developing 100 CBG plants in India.
iii.The partnership promotes the technological advancements in the production of CBG from organic waste.
Benefits:
i.The CBG projects will support India's future energy access, efficiency, sustainability and security.
ii.The cleaner green fuel transition will help in reducing the crude imports of the country.
About GAIL (India) Ltd:
Chairman & Managing Director– Manoj Jain
Head Office– New Delhi
About Carbon Clean Solutions Limited (CCSL):
CEO– Aniruddha Sharma
Headquarters- London, United Kingdom
Home Minister Amit Shah Distributed 100 Electric Potters Wheels to Artisans of Gujarat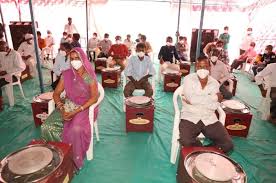 On 24th July 2020, Under the 'Kumhar Sashaktikaran Yojana' of the Khadi and Village Industries Commission (KVIC) Union Home Minister Amit Shah distributed 100 electric potters wheels to 100 trained artisans of Gujarat in a programme at the Gandhinagar constituency through video conferencing from New Delhi.
Key Points:
i.The electric potters wheels were distributed to empower and support the marginalised potters community and to boost the atma nirbhar initiative of India.
ii.By incorporating technology to increase and improve the productivity this scheme will support to strengthen the potters community and this will also support to revive the traditional art of pottery.
Khadi and Village Industries Commission (KVIC):
The KVIC have trained around 100 potters from around 14 villages and distributed around 100 electric potters wheels and 10 blunger machines.
The average income of the potters under the scheme has increased to Rs. 12,000 per month from Rs.3000 per month.
About Ministry of Home Affairs(MHA):
Union Minister– Amit Shah
Ministers of State– Gangapuram Kishan Reddy & Nityanand Rai
Recent Related News:
i.The Integrated Risk Insurance Brokers Limited(IRIBL), announced 'Mee Annapurna' for farmers' welfare across Maharashtra.
ii.Tripura govt launches Mukhyamantri Matru Pushti Uphaar Scheme to Provide Nutrition Kits to Pregnant and Lactating Women.
IRCTC and SBI Card launched a Co-branded Contactless Credit Card on RuPay Platform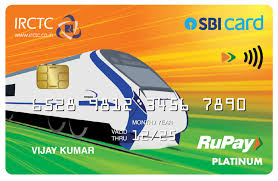 On July 28, 2020 Indian Railway Catering and Tourism Corporation Limited(IRCTC) and SBI Card launched a co-branded contactless credit card, IRCTC -SBI Platinum Card on RuPay Platform to reward the frequent railway(train) travellers. The card is equipped with Near Field Communication (NFC) technology by which users can facilitate their transactions at the point of sale(POS) machines by Tap and Pay Option. This enables consumers to transact safely and securely online.
The card offers exclusive benefits for rail passengers on retail, dining, entertainment besides transaction fee waivers. It also offers maximum savings proposition on their travel
Key Benefits of the cardholders
i.When the cardholders make bookings on IRCTC website, they will receive up to 10% value back on 1st AC, 2nd AC, 3rd AC, Executive Chair Car & AC Chair Car bookings
ii.It offers online transaction fee waiver (1% of transaction amount), 1% fuel surcharge waiver and 4 premium lounge free access at Railway stations in a year (one per quarter).
iii.Upon activation of the card the cardholders will receive 350 Bonus Reward Points.
iv.The accumulated reward points can be redeemed against purchase of train tickets on IRCTC's ticketing website.
v.It also offers several benefits for online shopping portals. The customers can avail discounts when shopping on e-commerce sites.
Recent Related News:
i.Yes Bank & Affordplan Jointly Launched Co-Branded Healthcare Card Called 'Swasth Card' under Swasth program with the aim to enable families plan and manage their finances for their healthcare needs.
ii.SOLV partnered with Standard Chartered Bank to Launch Credit Card for MSMEs
About IRCTC:
Headquarters– New Delhi, India
Chairman & Managing Director– Mahendra Pratap Mall
About SBI Card:
Headquarters– Gurgaon, Haryana.
Managing Director(MD) and Chief executive Officer(CEO)– Hardayal Prasad(will retire on July 31, 2020) Ashwini Kumar Tewari to take charge from August 1, 2020.
Bharti AXA General Insurance Launched Crop Insurance Campaign, 'Bohot Zaroori Hai' for Farmers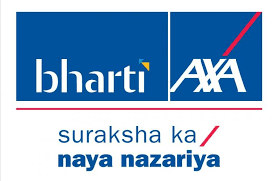 Bharti AXA General Insurance has launched its crop insurance campaign,'Bohot Zaroori Hai' for farmers in Maharashtra and Karnataka to encourage them about their yield protection and financial security. It aims to create awareness to farming communities about the relevance and significance of crop insurance, which can alleviate rural distress caused by crop failure or damage due to unseasonal rains, monsoon failure among others.
Bharti AXA General Insurance had received Rs 800 crore worth crop insurance mandate from the governments of Maharashtra and Karnataka to insure their farmers under the Pradhan Mantri Fasal Bima Yojana (PMFBY)
About the campaign
The awareness drive describes that buying crop insurance as a very important aspect of farming and also signifies that the protection of crops will eventually secure the aspirations of farmers.
Rs 800 crore worth crop insurance mandate
i.Bharti AXA General Insurance has secured authorization for a period of 3 years from both the state governments to implement the PMFBY in six districts of Maharashtra and three districts of Karnataka.
ii.The PMFBY offers insurance cover to farmers against losses of crops during the entire cycle from preparation of sowing to harvesting and post-harvest, due to poor yield.
iii.PMFBY is open for both lenders and non lenders. The scheme covers food crops (cereals, millets and pulses), oilseeds as well as horticultural crops.
iv.The farmers pay 2% of sum insured as the premium for Kharif crops and 1.5% of the sum insured for Rabi crops.
Recent Related News:
i.NITI Aayog Launched Behaviour Change Campaign, 'Navigating the New Normal',and its Website.
ii.Power Minister RK Singh initiated '#iCommit' campaign on the occasion of World Environment Day (WED) on June 5, 2020.
About Bharti AXA General Insurance 
Headquarters– Mumbai, Maharashtra 
Chief Executive Officer & Managing Director– Sanjeev Srinivasan
SBI provided USD 16.20 million liquidity support for local businesses in Maldives as COVID-relief
On the occasion of Independence Day of the Maldives on July 26, 2020, the largest Indian public sector bank, State Bank of India (SBI) provided liquidity support of USD 16.20 million as a COVID-relief for the Government of Maldives to overcome liquidity shortage. The fund will support economic relief measures by utilizing it for local businesses and defers loan repayment for over 200 retail accounts.
It should be noted that the year 2020 marks the 55 years of establishment of diplomatic ties between India and the Maldives.
Key Points:
-An Assistance of USD 400 million has been made available already to Maldives through an extended currency swap arrangement which was inked in July 2019 by both nations. Notably, the Maldives is the only country, other than Bhutan, which has been extended the USD 400 million currency swap facility.
-India will soon announce another substantial financial assistance package to support the Maldivian economy and assist in economic recovery post-COVID-19.
-The growing relationship between both nations is premised upon the 'India First' policy of Maldives and 'Neighbourhood First' policy of India.
Recent Related News:
On April 2, 2020, Indian Air Force (IAF) launched 'Operation Sanjeevani' and air-lifted 6.2 tonnes of essential medical supplies to Maldives via transport aircraft C-130J as an assistance to fight against COVID-19.
About Maldives:
Capital– Male
Currency– Maldivian rufiyaa
President– Ibrahim Mohamed Solih
About SBI:
Formed– July 1955 as SBI
Headquarter– Mumbai, Maharashtra
Chairman– Rajnish Kumar
Digital banking platform– Yono
Tagline– The Banker to Every Indian
Indian oil and France's Total formed 50:50 JV to make superior quality bitumen
Indian Oil Corporation(IOC) has formed an equal(50:50) Joint Venture(JV) with France's Total S.A. to manufacture and market high-quality innovative bitumen derivatives and superior quality products like polymer-modified bitumen, crumb rubber modified bitumen among others for the growing road-building industry in India.
Key Info
The JV will commence by taking over an existing plant of Total at Jodhpur, Rajasthan.
After which it will invest Rs 226 crore to set up 6 new plants at locations in northern, eastern and southern India with cost-effective logistics solutions
About the new JV
i.The JV will combine the R&D and marketing strengths of both IOC and Total S.A.
ii.It will cater to B2B customers involved in road infrastructure development and explore possibilities to other South Asian markets.
Note– The 2 companies have already established a LPG and fuel additives business 
 relationship in India.
About Total S.A.
Headquarters– Paris, France
Chairman & Chief Executing Officer (CEO)– Patrick Pouyanné
About IOC:
Headquarters– New Delhi, India
Chairman– Shrikant Madhav Vaidya
Former Coal India chief Anil Kumar Jha to head Expert Appraisal Committee
On July 28, 2020, the government appointed the former chairman of Coal India Ltd. (CIL), Anil Kumar Jha, as a member of Expert Appraisal Committee (EAC) that deals with violation of environment rules.
About Committee:
The EAC formed by the Ministry of Environment, Forest and Climate Change (MoEFCC) appraises projects that are commissioned without obtaining prior environmental clearance and have been termed as cases of violation. The panel was earlier constituted in June 2017 for three years. Its tenure has now been extended till June 2021.
The role of the panel is to appraise and make recommendations to the centre with respect to cases of environment rules violation.
About Anil Kumar Jha:
He retired as of Coal India's chairman in January 2020 with three decades of experience in coal mining. During his tenure Coal India's output surpassed 600 million tonnes in 2018-19.
About Ministry of Environment, Forest and Climate Change (MoEFCC):
Union Minister– Prakash Javadekar 
Minister of State– Babul Supriyo
Indian climate activist Archana Soreng becomes a member of António Guterres's new Youth Advisory Group on Climate Change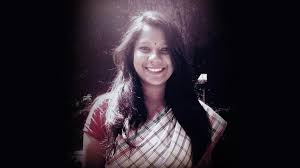 On July 27, 2020 The United Nations Secretary-General António Guterres named Indian climate activist Archana Soreng among 7 members to his new Youth Advisory Group on Climate Change. The members will advise him regularly on accelerating global action and also provide solutions to tackle the worsening climate crisis. This is to mobilize climate action as part of the COVID-19 recovery efforts.
The members are between the ages of 18 and 28 years old
About the Youth Advisory Group on Climate Change
i.The members of the Youth Advisory Group on Climate Change represent the diverse voices of young people from all regions as well as small island states.
ii.They will offer perspectives and solutions on climate change, from science to community mobilization, from entrepreneurship to politics, and from industry to conservation.
List of Other members
Nisreen Elsaim from Sudan, Ernest Gibson from Fiji, Vladislav Kaim from Moldova, Sophia Kianni from the United States, Nathan Metenier from France, and Paloma Costa from Brazil.
Background
i.The establishment of the Group builds on last year's(2019) successful Youth Climate Summit.
ii.It was the 1st time a Secretary-General has convened a summit for young people entirely devoted to climate action.
iii.The initiative is also aligned with the Secretary-General's vision for the UN Youth Strategy, launched in September 2018.
Recent Related News:
i.United Nations Association for Development And Peace(UNADAP) appointed 13 year old Madurai girl Nethra as 'Goodwill Ambassador to the Poor'
ii.Rohit Sharma becomes 1st ever brand ambassador of IIFL Finance
About UN:
Headquarters– New York, United States
Tata AIA Life Insurance Appointed Naveen Tahilyani as its new MD & CEO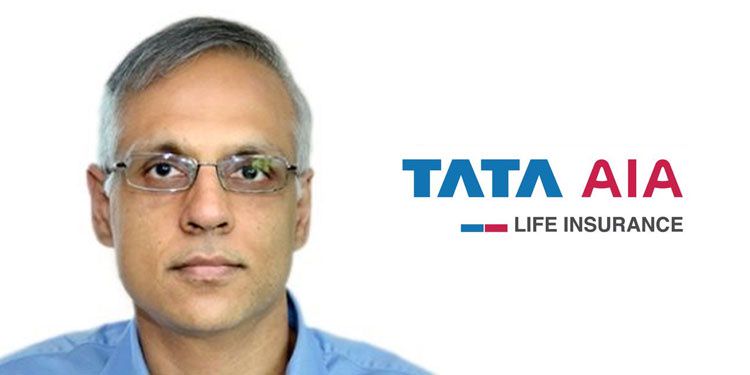 On July 23, 2020, Mr. Naveen Tahilyani was appointed as the new Managing Director (MD) and Chief Executive officer (CEO) of the Tata American International Assurance (AIA). His appointment was under regulatory approval from Insurance Regulatory and Development Authority of India (IRDAI). 
Tahilyani succeeds Rishi Srivastava who has been moved to the Group Agency Distribution, AIA Group, Hong Kong, as CEO. 
About Naveen Tahilyani 
i.He was the Senior Partner and Director of McKinsey & Company from July 1977 to November 2014. 
ii.Later he joined as the CEO, Managing Director of Tata AIA, Hong Kong from January 2015 to July 2018. 
iii.He was the group CEO, Group Partnership District Distribution at AIA Hong Kong till the 2019. 
iv.He worked as the group head in-charge of transformation at Axis-Bank. 
About Tata AIA Life Insurance:
It is the joint venture of Tata Sons Private Ltd. and AIA Group Ltd. (AIA). 
Headquarters – Mumbai, Maharashtra
Alok Misra Appointed as CEO and Director of MFIN
On 22nd July 2020, Microfinance Institutions Network (MFIN), a Self-Regulatory Organisation (SRO) for the microfinance industry announced that Dr. Alok Misra will take over the present CEO, Harsh Shrivastava on 1st August 2020 as the New Chief Executive Officer(CEO) and Director. 
Alok Misra is currently serving as the Professor and Chairperson of public policy and governance at Management Development Institute (MDI), Gurgaon.
About Microfinance Institutions Network (MFIN):
CEO– Harsh Shrivastava (Alok Misra will take over on 1st August 2020)
Ram Vilas Paswan launched 'BIS-Care' App to Check the Authenticity of ISI and Hallmark Quality Certified Products
On July 27, 2020 Union Minister for Consumer Affairs, Food & Public Distribution Ram Vilas Paswan launched the Bureau of Indian Standard's Mobile App, 'BIS-Care', by which consumers can check the authenticity of the ISI and hallmarked products and also lodge complaints using this app. In addition to this, he also launched 3 portals of e-BIS: standardisation, conformity assessment and training Portals on www.manakonline.in for consumers.
He informed that all the provisions of the Consumer Protection Act, 2019 have come into force from 24th July, 2020 including the Consumer Protection (e-Commerce) Rules, 2020.
Note– The new Consumer Protection Act 2019 was implemented across the country from 20.7.2020.
BIS-Care App
It can be operated on any Android phone. This app is operational in Hindi and English language and can be downloaded from Google play store.
Relationship b/w BIS & e-BIS
i.One of the important aspects of BIS functioning is certification and surveillance to enforce the implementation of standards.
ii.BIS strengthens its enforcement capacity by implementing e-BIS, as it is an integrated portal that includes all the functions of BIS including the following:
Enlisting the services of outside agencies for factory and market surveillance and development of mobile app-based and AI-enabled surveillance methods among others.
Portal on Consumer Engagement
BIS is developing a portal on Consumer Engagement to facilitate the online registration of consumer groups, submission of proposals, approvals and complaint management.
A scheme for the recognition of other Standard Development Organizations
BIS has formulated a scheme for the recognition of other Standard Development Organizations in the country with the objective of harmonization of standard formulation. The scheme is under examination and will be launched soon.
Approval given for Standard National Action Plan
The Department of Consumer Affairs has approved the Standard National Action Plan and also identified the important sectors of the economy for development of standards.
Key Info
i.BIS has collaborated with various Ministries and Departments to help them issue Quality Control Orders(QCOs) for 368 products and work on the formulating QCOs for 239 products is in progress.
ii.BIS had developed COVID standards for cover-all and ventilators and issued norms to grant licenses for N95 Masks, surgical masks, and eye protectors. This has resulted in an increase in the production of ISI-marked PPE items.
iii.Testing facilities for drinking water and assaying of gold jewellery are being created at 8 BIS labs and also in several branch offices, like Hyderabad, Ahmedabad among others.
BIS imparts training through the National Institute of Standardization
i.BIS through the National Institute of Standardization at Noida has been imparting training to various stakeholders, as training plays an important role in the promotion and implementation of standards.
ii.It has now formulated a comprehensive Training Policy and an action plan to reach out to industry, consumer organizations, and Govt. officials through online and offline courses.
Recent Related News:
i.Swiz launched the world's first app "SwissCovid" with the Exposure Notification API(Application Programming Interface) of Apple and Google.
ii.BharatPe launched two voice-based apps namely, Paisa Bolega and BharatPe Balance to limit the need to touch handsets for checking transactions.
About BIS
Headquarters– New Delhi, India
Director General– Pramod Kumar Tiwari 
World Hepatitis Day 2020 – July 28
World Health Organisations (WHOs) World Hepatitis Day is annually observed on 28th July to encourage the national and international efforts towards hepatitis and to educate the individuals and general public about the need for global response outlined by WHOs Global hepatitis report 2017.The first World Hepatitis Day was observed on 28th July 2011.
The theme of 2020 World Hepatitis Day is "Hepatitis-free future" focusing on prevention of Hepatitis B among mothers and newborns.
Background:
i.The World Health Organisation (WHO) declared 28th July as the World Hepatitis Day in 2011 to create awareness about the diseases caused by viral hepatitis, an inflammation of the liver causing various health problems like liver cancer etc.
ii.The 28th of July was chosen to honour the birth anniversary of Nobel Laureate Dr.Baruch Blumberg, who discovered the hepatitis B virus(HBV) and developed the diagnostic test and vaccine for HBV.
2020 Events:
i.WHO launches the new recommendations for the prevention of mother to child transmission of the hepatitis B virus(HBV).
ii.WHO organised a webinar high level global talk show: Towards a "Hepatitis Free Future" on 28th July 2020, to discuss the progress towards the elimination of viral hepatitis as a public health threat.
2020 Events in India:
i.Om Birla, Speaker of Lok Sabha inaugurated the 2nd Empathy e-Conclave organised by the Institute of Liver and Biliary Science(ILBS) in collaboration with the Airport Authority of India (AAI) to create awareness among the parliamentarians on the occasion of World Hepatitis Day.
ii.The theme of 2020 e-Conclave is "Keep your Liver Safe in COVID times".
iii.The participants of the conclave took the pledge of "Healthy Liver- Healthy India".
Key People:
Ravi Shankar Prasad, Union Minister of Law and Justice with Dr. Harsh Vardhan, Union Minister of Health and Family Welfare as the guest of honour and Dr. Poonam Khetrapal, Regional Director, SEARO (WHO), Vijay Kumar Dev, Chief Secretary of Delhi, Arvind Singh, Chairman, AAI and other parliamentarians participated over a virtual platform.
Focus of Hepatitis Free Future Campaign:
i.Hepatitis B vaccination of newborns at birth, followed by at least 2 additional doses.
ii.Pregnant women should periodically test for hepatitis B, HIV and syphilis and receive treatment if needed.
iii.Everyone including prisoners, migrants, highly-affected populations etc should have access to hepatitis prevention, testing and treatment services.
iv.Proper testing and treatment will prevent viral hepatitis.
v.Essential hepatitis services should be provided even during pandemic.
Hepatitis:
i.The five main strains of hepatitis virus that causes liver disease are referred to as types A, B, C, D and E, they differ in modes of transmission, severity of illness, geographical distribution and prevention methods.
ii.Mostly the people infected with hepatitis A, B, C, D or E show mild or no symptoms.
iii.Hepatitis D virus (HDV) is found only in people who are infected with HBV and development of chronic HDV is rare.
Key Points:
i.Around 324 million people across the globe are infected with hepatitis B and/or C and for most of the infected people do not have access for testing and treatment of hepatitis.
ii.By 2030 through vaccination, diagnostic tests, medicine and awareness campaigns, around 4.5 million premature deaths due to hepatitis in the low and middle income countries can be prevented.
iii.The global hepatitis strategy of WHO, aims to reduce the hepatitis infection by 90% and deaths due to hepatitis by 65% between 2016 and 2030.
About WHO:
Director General– Dr Tedros Adhanom Ghebreyesus
Headquarters– Geneva, Switzerland
World Nature Conservation Day 2020 – July 28
World Nature Conservation Day is celebrated annually on 28th July. This day is celebrated all over the world to create awareness about the conservation of natural resources and on environmental issues.
Aim: To focus our efforts on preserving our natural environment and keeping our home, Earth, healthy.
Significance of the day
i.The day ensures the well-being of the present and the future generations.
ii.Global warming, Ozone layer depletion are some of the severe problems which need to be focused.
iii.The population explosion results in depletion of natural resources.
iv.Urbanization has led to issues like loss of wildlife habitat, loss of forest areas which has to be controlled.
Restoration Initiatives in India
The Government of India has taken 5 measures to restore the natural resources.
i.Nagar Van Udyan
Aim – To create at least one forest in each city to having Municipal Corporation providing "wholesome natural environment"
It is a five-year scheme implemented from the year 2015 by the Ministry of Environment, Forest and Climatic Change (MoEFCC).
The Ministry of Environment, Forests and Climate Change introduced this scheme on June 5th, 2020 as World Environment Day 2020.
The scheme was previously implemented on a pilot basis in the name of Nagar Van Udyan Yojana.
The plan also aims to create 200 city forests in the country.
A Budget of Rs. 2.00 crores per City Forest is provided by the ministry of Government in which 80% is covered by the Ministry and 20% is covered by the state Government.
ii.Swachh Bharat Abhiyan
The project was launched by the Prime Minister Narendra Modi on 2nd October 2014.
Slogan -One step towards cleanliness
The major aim of this project is to improve the waste management rules and to reduce the amount of waste produced.
The rules were structured in 2016 to fit the objective of Swachh Bharat.
'Spot fine' were made on littering waste on the roads and waste pickers and waste dealers were created jobs and encouraged.
iii.Project Tiger
The project was introduced in the year 1973 to eradicate the diminishing count of the tigers
The project was sponsored by the MoEFCC.
The objectives of this project include protection, habitat restoration, day to day monitoring, eco-development for local people in buffer areas, voluntary relocation of people from main tiger habitats, and addressing human-wildlife conflicts, under the Wildlife (Protection) Act, 1972.
The project had successfully helped to increase the numbers of tigers from 1,710 in 2011 to 2,226 in 2014
iv.Mangroves for the future (MFF)
This was initiated by the International Union for conservation of Nature (IUCN) and co-chaired by the United Nations Development Programme (UNDP) to restore the mangrove forests.
It is initiated to promote investment in coastal ecosystem conservation for sustainable development.
The project covers six places that were affected by the Tsunami including, India, Indonesia, Maldives, Seychelles, Srilanka and Thailand.
The National Coordination Body of India was constituted under this project which recognized 42 sites and 4 coral reefs for restoration
A Budget of Rs. 11. 37 crores has been allocated for this project and more than 100 Square Kilometers of the forest has been increased.
v.National Wetland Conservation Programme
The projects aim to conserve the shallow water areas associated with wildlife.
Upto 115 wetlands were found in India.
Other Initiatives
i.Reduction of the use of Plastics by the year 2022 insisted by the Prime Minister Narendra Modi.
ii.Project Elephant was initiated in the year 1922 that aims to conserve the elephants and their habitat.
iii.Sea Turtle Project, Vulture Conservation, Indian Rhino Vision (IRV) were brought up to preserve the animals that are at the verge of extinction.
Some Acts passed to preserve the biodiversity
i.Indian Forest Act (1897)
ii.Wildlife Protection Act (1972)
iii.Environment Protection Act (1986)
iv.Forest Conservation Act (1980)
Recent Related News
i.June 5th of every year is celebrated as the World Environment Day. The aim of the day is to create awareness on the effect of human demands on biodiversity. The Theme of World Environment Day 2020 is "Biodiversity".
The activities of World Environment Day 2020 will be hosted by Colombia in partnership with Germany.
ii."Nagar Van" (Urban forest) Scheme launched virtually by the Central Govt. on June 5, the occasion of the World Environment Day 2020 (WED) announcing the implementation to develop urban forests across the country over the span of 5 years.
About Ministry of Environment, Forest and Climatic Change (MoEFCC):
Headquarters – New Delhi, India
Cabinet Minister – Prakash Javadekar (Constituency – Maharashtra) 
International Day for the Conservation of the Mangrove Ecosystems 2020  – July 26
The International Day for the Conservation of the Mangrove Ecosystems is celebrated worldwide on July 26th of every year. The day was adopted by the General Conference of UNESCO (United Nations Educational, Scientific and Cultural Organisation) in the year 2015.
This day is also known as 'World Mangrove day'
Aim: To raise awareness of the importance of mangrove ecosystems as "a unique, special and vulnerable ecosystem" and to promote solutions for their sustainable management, conservation and uses.
History
i.The day memorializes the Greenpeace activist Hayhow Daniel Nanoto who died of Heart attack on 26th July 1998 while protesting to re-establish the mangrove wetlands in Musine, Ecuador.
ii.The Mangrove Action Project (MAP) joined FUNDECOL of Ecuador as a memorial of this date as Mangrove Action day.
About Mangrove Forest
i.Mangrove forests reduce the natural hazards like, reduce coastal erosion, tsunami and reduce the height of the storm. They nourish biodiversity as nursery grounds for many coastal and marine species and support fisheries
ii.The global coverage of the mangrove forest has been halved in 40 years and the largest mangrove forest between Sundarbans and Bangladesh is being monitored by UNESCO.
iii.The recent survey puts the total mangrove area in 2005 has been reduced from 152,00 Km2 to 188,000Km2
Restoration initiatives
Bonne Challenge
The IUCNs global effort to restore 150 million hectares of deforested land by 2020 and 350 million hectare by 2030.
Under this project the mangrove forests are restored. The MRP Map provides a key to all these actions.
Global Mangrove alliance
The main aim is to restore the mangrove forest globally by joining all the government, civil, local sectors and funding agencies.
Mangroves for the future (MFF)
This was initiated by the International Union for conservation of Nature (IUCN) and co-chaired by the United Nations Development Programme (UNDP) to restore the mangrove forests.
The project covers places like, India, Indonesia, Maldives, Seychelles, Srilanka and Thailand.
–Godrej & Boyce, WWF India launch Magical Mangroves campaign across eight states
i.The Godrej and Boyce industries along with the WFF India (World Wide Fund) jointly organized a nationwide campaign for conservation of the Mangrove forests.
ii.Aim: To promote the awareness on the importance of the mangrove ecosystems, and invite citizens to become volunteers to help in promoting the awareness.
iii.The campaign spans 8 states including, Maharashtra, Goa, Gujarat, Andhra Pradesh, Tamil Nadu, Kerala, Odisha and West Bengal.
iv.The Godrej & Boyce's Wetland Management Services team is conserving one of the largest mangroves in Mumbai at Vikhroli.
v.WWF India is working towards the wetlands of the high altitudes, floodplains, urban centres and Ramsar sites across the country.
Recent related news
i.Nitin Gadkari launches UNDP national awareness campaign on 'Prevention of Human and Animal Mortality on Highways' on World Environment Day (June 05, 2020), through a video conference with the aim to reduce or eliminate cases of death on the roads.
About United Nations Educational, Scientific and Cultural Organisation (UNESCO):
Headquarter– Paris, France
Director-General– Audrey Azoulay
Members– 195 Members and 8 Associate Members
About International Union for conservation of Nature (IUCN)
The International Union for conservation of Nature (IUCN) was Formerly called as International Union for the Protection of Nature
President – Xinsheng  Zhang
Headquarters- Gland, Switzerland