Rs. 20,050 cr PMMSY detailed by Giriraj Singh:  Fish production target set to 220 LMT by FY24-25
On May 26, 2020, Union Minister for Fisheries, Animal Husbandry and Dairying, Giriraj Singh detailed the Pradhan Mantri Matsya Sampada Yojana (PMMSY) during a press conference in New Delhi. PMMSY was announced as a part of the Rs 20 Lakh crore Centre's economic stimulus package in response to COVID-19 and received the Union Cabinet approval on May 20, 2020. It will be implemented for a period of 5 years i.e. from FY 2020-21 to FY 2024-25 in all states and Union Territories (UTs). This is the first time insurance coverage for fishing vessels are being introduced.
PMMSY is dedicated to the fishers, fish farmers, fish workers, fish vendors and other stakeholders associated with the fisheries sector.
Importantly, the scheme is providing insurance coverage for fishing vessels, which is being introduced for the first time.
A booklet on PMMSY was also released during the conference.
Outlay of the scheme: Rs. 20,050 cr
The outlay of the scheme is Rs. 20,050 crores comprising Central share of Rs. 9,407 crore, State share of Rs 4,880 crore and Beneficiaries contribution of Rs. 5,763 crore for a period of 5 years from FY 21 to FY25.
This scheme's outlay resulted in the highest ever investment for the fisheries sector.
42% of the total estimated investment of the PMMSY is earmarked for creation and upgradation of fisheries infrastructure facilities.
Objective of scheme: To enhance fish production to 220 lakh metric tons by 2024-25 from 137.58 lakh metric tons in 2018-19 at an average annual growth rate of about 9%. It also aims to double incomes of fishers and export earnings by 2024-25.
Focus of PMMSY for next 5 years:
-Bring Blue Revolution through sustainable and responsible development of fisheries sector in India.
-To double export earnings to Rs.1,00,000 crore.
-Generation of about 55 lakhs direct and indirect employment opportunities in fisheries sector.
-To increase aquaculture average productivity to 5 tons per hectare from the current national average of 3 tons per hectare.
-To reduce post-harvest losses from the present 25% to about 10% by modernizing and strengthening the value chain.
Components of PMMSY: CS & CSS
The scheme has two components viz.
Central Sector scheme (CS)- 100% centrally funded
Centrally Sponsored scheme (CSS)- Project/Unit cost will be shared between state and centre
North Eastern/Himalayan states- 90% Centre and 10% state share
Other States- 60% Centre and 40% state share
UTs- 100% central share
Points to be noted:
-As a part of PMMSY, there will be Swath Sagar plan, which is envisaged with modernizing of the fisheries sector including promotion of Bio-toilets, Insurance coverage for fishing vessels, Fisheries Management Plans, E-Trading/Marketing, Fishers and resources survey and creation of National IT-based databases.
-Also, Government will register "Sagar Mitra" and encourage formation of Fish Farmers Producer Organizations (FFPOs) to help achieve the PMMSY goals by enhancing domestic fish consumption with corresponding health benefits.
Youth will be engaged in fisheries extension by creation of 3477 Sagar Mitras in coastal fisher villages. Large number of Fisheries Extension Services Centers will be set up in private space to create job opportunities for young professionals.
Sagar Mitra is an initiative to stop the entry of plastic into the seas.
Current status of India in fisheries sector:
India is the 2nd largest aquaculture and 4th largest fish exporting nation in the world.
It constituted 7.73% of the global fish production and export earnings of Rs.46,589 Crores (2018-19).
The sector recorded an Average Annual Growth Rate of 10.88% during 2014-15 to 2018-19, 7.53% average annual growth in fish production and 9.71% average annual growth in export earnings, with 18% share in agricultural exports.
Gross Value Added (GVA) of the Fisheries sector in the national economy during 2018-19 stood at Rs 2,12,915 crores which constituted 1.24% of the total National GVA and 7.28% share of Agricultural GVA.
Steps taken by Union Government to enhance fisheries sector:
Creation of a separate Ministry of Fisheries, Animal Husbandry and Dairying in the Union Government
Setting up a new and dedicated Department of Fisheries with independent administrative structure
Implementation of the Centrally Sponsored Scheme on Blue Revolution: Integrated Development and Management of Fisheries during the period 2015-16 to 2019-20 with a central outlay of Rs. 3,000 crore.
Creation of Fisheries and Aquaculture Infrastructure Development Fund (FIDF) during 2018-19 with a fund size of Rs. 7,522.48 crore.
Launching of PMMSY with an investment of Rs. 20,050 crore.
Participants at conference: The Ministers of State for Fisheries, Animal Husbandry and Dairying, Sanjiv Kumar Baliyan and Pratap Chandra Sarangi, and Secretary, Department of Fisheries, Dr. Rajeev Ranjan, were present during the press conference.
Click Here for Official Link or Booklet
PFC signs MoU with NBPCL to fund hydro electric projects and Multipurpose projects worth Rs 22,000 crore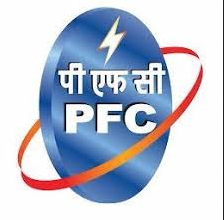 On 26th May 2020, The Power Finance Corporation(PFC), under the Ministry of Power signed an agreement to fund Rs. 22,000 crore with Narmada Basin Projects Company limited(NBPCL) of Government of Madhya Pradesh for the 225 MW hydro-electric projects and multipurpose projects in the state. The MoU was signed by Rajeev Sharma, CMD, PFC and I.C.P Keshari, MD NBPCL on a virtual platform.
Features of MoU:
i.The 22,000 crore fund will be utilised by NBPCL for setting up the hydro-electric project of 225MW and power components of 12 major multipurpose projects in Madhyapradesh and the spending of the fund amount will be associated with the execution of the projects.
ii.The 12 major multipurpose projects includes, Basaniya Multipurpose project Dindori, Chinki Boras Multipurpose project Narsinghpur Raisen Hoshangabad, Sakkar Pench Link Narsinghpur Chhindwara, Dudhi Project Chhindwara hoshangabad
iii.The financial assistance to the NBPCL will be considered by the PFC on the accepted terms of the MoU
Key Points:
The government of Madhya Pradesh approved the execution of these projects based on the study on pre-feasibility by the state of Madhya Pradesh
About PFC:
Chairman and M.D- Rajeev Sharma
Established- 16th July, 1986
About NBPCL:
Managing Director- I.C.P Keshari,IAS.,(1988 batch)
DST, Rajasthan in association with TRIFED, M/O Tribal Affairs organised Webinar on "Van Dhan Scheme: learnings for post COVID-19" 
On May 26, 2020, The Department of Science and Technology(DST), Government of Rajasthan in association withThe Tribal Cooperative Marketing Development Federation of India(TRIFED), under Ministry of(M/O) Tribal Affairs, Government of India has organized a webinar under Know Your Scheme-Lecture Series on "Van Dhan Yojana : Learning For Post Covid-19" to help the tribal people.
Few Initiatives for tribal
i.TRIFED has launched a #GoTribal campaign have opened more than 120 permanent outlets across the country (including airports), ecommerce platforms, exhibitions, and organized grand 'Aadi Mahotsavs.
Entered into tie-ups for providing training to the artisans for further capacity building, quality improvement and market alignment.
ii.To provide ration kits for survival of the tribal community TRIFED has collaborated with the Art of Living Foundation's #iStandWithHumanity initiative by a Stand With Tribal Families component.
iii.TRIFED in association with the United Nations Children's Fund (UNICEF) initiated Van Dhan Samajik Doori Jagrookta Abhiyaan, under which tribes are being provided with crucial information regarding COVID-19 with several guidelines, nationwide and state-specific webinars and instructions on safety measures to be followed.
iv.The Ministry of Tribal Affairs has revised the Minimum Support Prices(MSP) of NTFP items to provide relief to forest gatherers
v.Some best practices under the VanDhan- Door to door procurement of Non Timber Forest Produce (NTFP) items in Chhattisgarh, sale of Van Dhan products through mobile vans in Manipur, establishment of Minor Forest Produce(MFP) Processing units(TRIFOOD) at Raigad & 'Apni Dukan' initiative in Madhya Pradesh among others
Major Highlights
i.There is a need to help the tribals with their skills in Value addition and enable them as Micro enterprises.
With the minimum support price, it is possible to ensure a revenue of Rs.20,000 to Rs.30,000 per person per year by VanDhan Value addition Scheme, two to three times of the same
ii.Potential addition of 145 VanDhan Vikas Kendras which can be established as 'Tribal Startups for Atmanirbhar Bharat' were discussed.
iii.The appointment of Aajeevika / Forest Department as second Implementing Agency under Van Dhan Yojana will expand the coverage of Van Dhan to all districts of Rajasthan and increase the coverage of superfoods like Bajra, Jawar, millets, etc.
iv.The DST, Govt. of Rajasthan, expressed their interest in Van Dhan Yojana and discussed a partnership with TRIFED under VanDhan's 'Tech for Tribals' initiative as a Knowledge Partner.
Key points
i.Tribal artisans make their living through handicraft & handlooms, engaged in Textile weaving & Metal Crafts among others
ii.Over 50 lakhs tribals depend on forest produces, having inherent skills in forest produce harvesting.
About Van Dhan Yojana:
i.It is an initiative of the Ministry of Tribal Affairs and TRIFED. It was launched on 14th April, 2018 to improve tribal incomes through value addition of tribal products.
ii.Implementation
At the central level the scheme will be implemented by the M/O of Tribal Affairs as Nodal Department, at national level the TRIFED is Nodal Agency.
At state level, the State Nodal Agency for MFPs and the District collectors are envisaged to play a pivotal role in implementation of the scheme at grassroot level.
iii.There is a focus on Digitization of dashboards, monitoring of VanDhan projects to streamline the flow of information, track progress and enable quick submission of proposals under the scheme.
TRIFOOD– This Scheme is a joint initiative of M/O of Food Processing Industry, M/O Tribal Affairs and TRIFED.
About TRIFED:
It came into existence in 1987 & is a national-level apex organization functioning under the administrative control of the M/O Tribal Affairs. It has a network of 13 Regional Offices located at various places in the country.
Head Office– New Delhi, India
Managing Director– Pravir Krishna 
Taiwan President Tsai Ing-wen re-elected for second term; 2 Indian MPs sent congratulatory video messages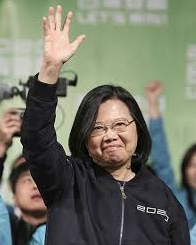 63-years-old Tsai Ing-wen, the current and first female President of Taiwan has been re-elected for a second four-year term of presidency. A representative of Democratic Progressive Party (DPP), took the oath on May 20, 2020.
It should be noted that, under her presidency, Taiwan has tackled the COVID-19 pandemic successfully as the nation has confirmed just 440 cases and 7 deaths. It has recorded no new cases since May 7, 2020 and has not seen a locally transmitted case since April 12, 2020.
It also provided proactive assistance to other countries suffering COVID-19 outbreaks.
Congratulatory Video Messages from 2 Indian BJP MPs; virtual ceremony attended by Sohang Sen
As overseas guests were not invited due to COVID-19 crisis, there are video messages of 92 foreign dignitaries from 41 countries that were played on the oath taking ceremony. Among them, there were messages from two Members of Parliament (MPs) from India's ruling Bharatiya Janata Party (BJP) viz.
Meenakshi Lekhi: Constituency- New Delhi (NCT of Delhi)
Rahul Kaswan: Constituency- Churu (Rajasthan)
Both MPs praised Taiwan as "a democratic country".
Apart from video recordings, there was also a virtual ceremony which was attended by Sohang Sen, the acting director general of the India Taipei Association from India.
Importantly, India does not have a formal mission in Taipei as it is among 179 of the 194 member states of the United Nations (UN) that do not maintain diplomatic ties.
Taiwan-China Relations:
Since the end of the Chinese civil war in 1949, Taiwan has been entirely self-ruled. However, China claims Taiwan as its province and has campaigned to limit Taiwan's participation in international bodies under the "One China Principle", the Republic of China (ROC)
Recently, the United States (US) has pushed for Taiwan's inclusion as an observer to the World Health Assembly (WHA), the decision-making body of the World Health Organisation (WHO), which has faced questions over its handling of the COVID-19 pandemic. But Taiwan dropped its bid to participate as an observer at the WHA due to opposition from Beijing and other China-friendly members. Taiwan was a WHA observer until 2016.
About Taiwan:
Capital– Taipei
Currency– New Taiwan dollar
About China
Capital– Beijing
Currency– Renminbi
Airtel Payments Bank joined hands with Mastercard to develop customised payment solutions for farmers, SMEs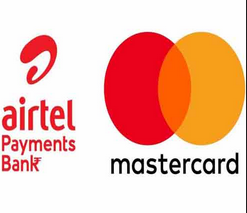 On May 26, 2020, In a bid to create financial products especially for those areas where there is less access to bank services, the Airtel Payments Bank (APBL) has joined hands with Mastercard, a leading technology company in the global payments industry, to develop a special type of payment solutions such as contact less payments via NFC (Near Field Communication), credit facility and other neighbourhood banking services for Indian farmers and small and medium enterprises (SMEs).
Key Points:

i.The payment solutions provided by the Mastercard will enable Airtel Payments Bank's 4 crore customers to access a larger market base, receive payments easily into their bank accounts, safeguard their money against risks associated with cash and get easy access to credit.

ii.This alliance, is in line with the Government of India's Digital India and the banking approach for every Indian,will help Mastarcard's global and local experiencein developing advanced financial solutions, while it will also benefit from the distribution network of Airtel Payments Bank.
About Airtel Payments Bank Limit :Headquarters- New Delhi
MD and CEO– Anubrata Biswas
About Mastercard:
Headquarters– New York, U.S.
President and CEO– Ajaypal Singh Banga

Ola Electric acquires AppScooter maker Etergo, to launch 2-wheeler EV in India in 2021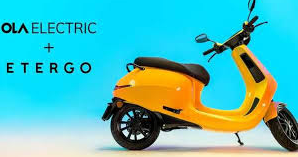 Ola Electric acquired the Netherlands-based Etergo BV, an innovative electric scooter company for an undisclosed sum, as the former has planned to set its own line of premium electric two-wheelers, both globally and nationally.
Ola electric will launch its global electric two-wheeler in India in 2021.
It aims to build a suite of electric and smart urban mobility solutions for citizens with a focus on two and three wheelers.
Key Points:
–Etergo BV has developed an all-electric state-of-the-art AppScooter, which has won multiple awards across the world for its innovative design and engineering. It uses a swappable, high energy battery that delivers a range of up to 240 km (149 miles).
-Ola Electric is working with India's leading power distribution companies for developing a conducive Electric Vehicle (EV) ecosystem through the establishment of battery swapping and charging stations in New Delhi which will further extend across the country.
-It should be noted that in 2019, Ola electric gained the unicorn status. A unicorn is a privately held startup company valued at over $1 billion.
About Ola Electric:
Chairman– Bhavish Aggarwal
Headquarter– Bengaluru, Karnataka
About Etergo BV:
Co-founder and CEO– Bart Jacobsz Rosier
Headquarter– Amsterdam, Netherlands

President– Xi Jinping
NCLT gives nod to sell IL&FS's 50% stake in GIFTCL to Gujarat government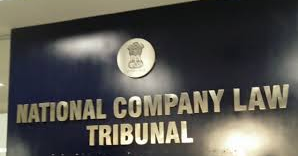 On May 27, 2020, The principal bench of National Company Law Tribunal (NCLT) has given its nod to sell 50% stake in Gujarat International Finance Tec-City Co Ltd (GIFT City) held by crisis hit Infrastructure Leasing and Financial Services (IL&FS) to the Gujarat state government for an aggregate consideration of Rs 32.70 crore.
Key Points:

i.3.27 crore shares with face value of Rs 10 each of the GIFT City Company Limited (GIFTCL) or GIFT CIty to the Gujarat Urban Development Company Ltd ( GURDCL) were decided to be sold by the NCLT bench headed by acting president B S V Prakash Kumar.

ii.IL&FS and the state government through Gujarat Urban Development Co Ltd hold 50:50 stake in GIFT City, which involves construction of a multi-services Special Economic Zone (SEZ) and the International Finance Services Centre (IFSC).

iii.Background:
IL&FS had entered into a Memorandum of Understanding (MOU) with the Gujarat government to develop an International Financial Services City (IFSC)in 2007. The integrated township was a joint venture provided with exit option with a right of first refusal of either party.
In 2019, IL&FS has issued Expressions of Interest (EoI) its entire real estate assets held by its 3 subsidiaries across Mumbai, Kolkata and Hyderabad totalling 4.85 lakh square feet for sale at around Rs 3,500 crore. Significantly, the Gujarat government had indicated their willingness to take over the project.
The firms also decided to sell 9 road assets with total debt of over Rs 11,000 crore through an Infrastructure Investment Trust (InvIT).

iv.IL&FS chairman Uday Kotak headed overseeing the significant portion of  the company's debt by July 2020. Shareholders of the IL&FS Board assured to recover around 50 % of the Rs 90,000 crore of debt. The panel also assured shareholders that around Rs 45,000 crore can be recovered under very complex situation.

About Infrastructure Leasing & Financial Services (IL&FS):Headquarters– Mumbai, Maharashtra
Chairman– Uday Kotak

About Gujarat: Capital– Gandhinagar
Chief minister– Vijay Rupani
Governor– Acharya Devvrat

About National Company Law Tribunal (NCLT):Headquarters– New Delhi
Officiating Chairperson– Justice Bansi Lal Bhat
ITC to acquire 100% equity of Sunrise Foods by share purchase agreement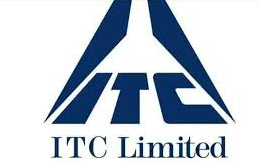 On May 23, 2020 ITC Limited entered into a Share Purchase Agreement(SPA) to acquire 100% of the equity share capital of Sunrise Foods Private Ltd(SFPL), which is primarily engaged in spices under the trademark 'Sunrise'. The value of the deal is not disclosed but expects to be around Rs 1,800 crores to Rs 2,000 crores.
Key Points
The acquisition will help increase penetration of the Sunrise brand across the country & leverage ITC's position in the country's Fast-Moving Consumer Goods (FMCG) market.
The acquisition is subject to fulfilment of various terms and conditions as specified in the SPA.
Expected Benefits for ITC through its acquisition
i.The proposed acquisition aligns with ITC's strategy to scale up its FMCG businesses in a profitable manner, leveraging its institutional strengths, the distribution network, agri-commodity sourcing, cuisine knowledge, rural linkages, and packaging know-how.
ii.This acquisition has a potential to add nearly 7% to ITC's FMCG business & will scale up its spices' business. The company due to its scale and pan-India presence through its FMCG-Others segment can generate synergies on sourcing and distribution.
iii.The proposed transaction is in line with its philosophy to enhance the competitiveness of agri value chains in India while making a meaningful contribution to increase farmer income
About SFPL(Sunrise):
Sunrise Foods had a turnover of around Rs 600 crores in 2019. But there will be a premium on the 70-year Sunrise brand.
It has an extensive presence across east India, where it is the market leader, and also operates in Uttar Pradesh, Delhi, Rajasthan, and Bengaluru
Sells its products in Bangladesh and Nepal. Sunrise's plants are located in Kolkata, Agra, Bikaner, and Jaipur.
Headquarters– Kolkata, West Bengal
About ITC:
Through its Aashirvaad brand it operates in Andhra Pradesh and Telangana.It has set a turnover target of Rs 1 trillion from its FMCG business by 2030 as it moves to expand revenues beyond its cigarettes business.
It already sells popular FMCG brands like Aashirvaad flour, Bingo chips, B Natural juices, Vivel and Yippee noodles.
Few Major acquisitions- Savlon, Shower to Shower(2015): Rs 250- 300 crores; B Natural(2015): Rs 100 crores; Charmis(2017) & Nimyle(2018)- Amount not disclosed
Registered Office– Kolkata, West Bengal
Chairman & MD– Sanjiv Puri 
CSIR-IIIM & Reliance Industries Limited (RIL) to develop RT-LAMP based test for Coronavirus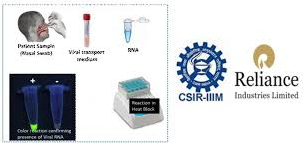 On May 26, 2020, The Institute of Integrative Medicine (IIIM) in Jammu has collaborated with Reliance Industries Limited (RIL) to develop and increase a new Reverse Transcriptase-Loop Mediated Isothermal Amplification (RT-LAMP)- based COVID-19 diagnostic kit. A Memorandum of Understanding (MoU) has also been signed between CSIR-IIIM, Jammu and RIL.
Key Points:
i.COVID-19 RT-LAMP: COVID-19 RT-LAMP test is a nucleic acid-based test carried out from nasal or throat swab samples from patients. This is a rapid test which can be done within 45-60 minutes, a cost-effective and accurate test.
ii.The RT-LAMP test has been developed & successfully demonstrated using synthetic templates.
iii.Advantage: RT-LAMP-based COVID-19 kit components are easily available and completely manufactured in India.
iv.Besides, the RT-LAMP test can be done with minimal expertise in a very basic lab setup like mobile units or kiosks for testing at airports, railway stations, bus stands and other public places.
v.The end detection of the test is a simple colored reaction, which is easily visible in UV light, and now is being modified to detect in regular light.
vi.The current COVID-19 testing is done by real-time PCR (Polymerase Chain Reaction) and their components are widely imported. These tests are highly expensive & require highly trained manpower, relatively high-end lab, costly instruments and cannot be deployed at remote locations in quarantine centres, railway stations and airports.
vii.Dr. Ram Vishwakarma, Director and Dr. Sumit Gandhi, Principal Scientist from CSIR-IIIM and Dr. Santanu Dasgupta, Senior Vice President, R&D (Research & Development) and Dr. Manish Shukla, General Manager R&D from RIL is monitoring this project.
viii.IIIM Jammu: Indian Institute of Integrative Medicine (IIIM) is a national Institute of the Council of Scientific & Industrial Research (CSIR) of India, with primary focus of research on drug discovery from natural products (medicinal plants and microbial species).
About IIIM(JAMMU)
Director IIIM Jammu- Dr Ram A Vishwakarma
About Reliance Industries Limited (RIL):
Headquarters– Mumbai, Maharashtra.
Founder– Dhirubhai Ambani.
Chairman & Managing Director (MD)– Mukesh Ambani.
CSIR-IIIM & Reliance Industries Limited (RIL) to develop RT-LAMP based test for Coronavirus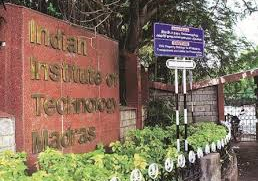 The research team of Dr. Sushanta Kumar Panigrahi, Associate Professor, Department of Mechanical Engineering at Indian Institute of Technology (IIT), Madras belonging to IMPCRG group and Professor Rajiv Mishra, University of North Texas and K.Cho, the United States(US) Army Research Laboratory has engineered a magnesium alloy to replace the steel and aluminium in the automobile industry to reduce the carbon footprint and increase fuel efficiency.
Development of magnesium alloy:
i.The magnesium alloy contains rare earth elements like Gadolinium(Gd), Yttrium(Y) and Zirconium(Zr).
ii.The ultrafine-grained magnesium alloy is obtained through thermo mechanical processing technique(severe plastic deformation and ageing treatment) on which the team engineered the nano-precipitates and thermally stable ultrafine intermetallic compounds to achieve the strength-ductility and high strain superplasticity.
Key Points:
i.The developed magnesium alloy reduces the manufacturing time, effort and cost.
ii.The lightweight material will support in reducing the carbon footprint of vehicles by reducing the weight of the vehicles, increasing fuel efficiency.
iii.The density of magnesium alloy is two-thirds of aluminium and one-quarter of steel which makes this a potential replacement for the steel and aluminium alloys used in the automotives and aerospace components.
iv.Using microstructural engineering and processing of metals, the load bearing capacity of the metals and alloys can be increased. This can be applied to other magnesium alloys and metallic alloys to obtain strong materials with superior performance.
IMPCRG:
i.Dr. Sushanta Kumar Panigrahi's Innovative Material Processing and Characterization Research Group (IMPCRG) is a pioneer in microstructural engineering and material processing based manufacturing for increasing structural efficiency of metallic materials.
ii.IMPCRG is associated with sponsored projects of government and private agencies like, Department of Science and Technology(DST),Indian Space Research Organisation (ISRO), Aditya Birla Group and Rane NSK Steering system.
About IIT Madras:
Director- Bhaskar Ramamurthi
Inaugurated- 1959
Padma Shri awardee, Noted Urdu satirist Mujtaba Hussain passes away at 84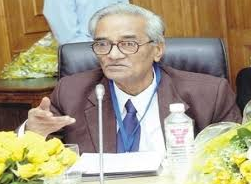 On May 27, 2020, Famous Urdu author, humorist and satirist Mujtaba Hussain who returned his Padma Shri passed away at the age of 84, after a prolonged illness in Hyderabad, Telangana. He was born on July 15, 1936, in Hyderabad, Telangana.
Key Points:
i.About Mujtaba Hussain: He was often described as the Mark Twain of Urdu. Hussain began his literary career from "Siasat", a leading Urdu daily published from Hyderabad.
ii.Mujtaba Hussain was the brother of famous writer Ibraheem Jalees and veteran journalist Mahbub Hussain Jigar, who was associated with 'Siasat'.
iii.Books: The account of his life has been published as a book titled "Mujtaba Hussain Jaisa Dekha Jaisa Paya" and "Mujtaba Hussain Aayeinon ke Beech" (deals with his art and styles). The books were published by the Educational Publishing House, Delhi.
iv.He also authored several books and travelogues, including 'Japan Chalo Japan' considered one of his biggest contributions to Urdu literature as the book covers rare and amusing insight into Japan.
v.His works were translated into Oriya, Kannada, Hindi, English, Russian and Japanese languages. Many PhDs (Doctor of Philosophy) were done on him by different scholars from across India during his lifetime.
Notable works:
Autobiographical satire titled Apne Yaad Mein, and his other writings like Urdu ke sheher urdu ke log, Behar hall, Safar lakht lakht and Mera Column.
vi.Awards: The Government of India (GOI) awarded the fourth highest civilian honour of the Padma Shri to Mujtaba in the year 2007 by then-president Dr Abdul Kalam. In 2019 following the Citizenship Amendment Act, he returned his Padma Shri as he was not happy with the situation in the country.
About Telangana:
Capital– Hyderabad, Telangana 
Governor– Dr Tamilisai Soundararajan.
Chief Minister (CM)– Kalvakuntla Chandrashekhar Rao.
Former Tamil Nadu footballer Shanmugam passes away at 77 
On May 23, 2020, Former Tamil Nadu Footballer and coach R.Shanmugam passed away at the age of 77 due to age-related illness in Chennai, Tamil Nadu (TN). He was born in Burma (now Myanmar) in 1943.
Key Points:
i.About Shanmugam: He had obtained diplomas in football coaching from the National Institute of Sports in 1975-76 and the Brazilian Football Academy in 1995.
ii.Shanmugam had attended the FIFA (Federation Internationale de Football Association) Coca-Cola coaching course in 1978 & 1991 and the Olympic solidarity course in 1996.
iii.He had represented the Burmese junior and senior national teams in 1966-67. Shanmugam played for Indian Railways in the Santosh Trophy in 1969 & Tamil Nadu (TN) in the Jalandhar nationals in 1970 and in Chennai in 1971.
iv.Shanmugam also played for Mohun Bagan Athletic Club in 1968 and ICF (Integral Coach Factory) in the Chennai Football Association (CFA) League from 1969 to 1977.
v.Coach: He also had coached ICF, TN and Indian Railways in the Santosh trophy & also served as selector for Tamil Nadu and Railways.
vi.He served as the President of the Football Coaches Association in Chennai.
About Tamil Nadu (TN):
Capital– Chennai.
State Tree– Palm tree.
State Fruit– Jackfruit.
State Sport– Kabaddi.
Hong Kong's "King of Gambling", Stanley Ho passed away at 98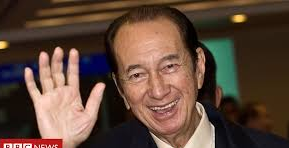 On 26th May 2020, Stanley Ho, one of the richest men in Asia, the head of Sociedade de Jogos de Macau(SJM) holdings and famously known as the Casino kingpin of Gambling Capital Macau passed away at the age of 98 at the Kong Sanatorium and Hospital. He was born in 1921 in Hong Kong.
Background:
i.He won the government monopoly license in 1961 and dominated the casino business in the former Portugal colony of Macau.
ii.Before the arrival of Las Vegas giants and the Hong Kong-Zhuhai-Macau Bridge his high speed boats and helicopters were the quickest mode of transport between Macau and Hong Kong.
iii.He operated casinos across the globe including Portugal and North Korea and built residential and office buildings in Hong Kong.
iv.He was a member of the advisory body to the legislative the Chinese People's Political Consultative Conference (CPPCC).
v.He retired at the age of 96 in 2018 with a personal fortune estimated as 6.4 billion USD (approximately Rs.48,000 crore).
Key Points:
i.The State Broadcaster of China, CCTV mourned him as 'a patriotic entrepreneur'.
ii.In 2001 he repositioned his business after the concessionaires and transformed Macau into the largest gambling centre.
Books:
He wrote numerous biographies of the stories on how he established his Macau casino empire, how he became a property developer and his personal life and growth of his family's influence across the Pearl River Delta.
About Macau SAR( Special Administrative Region ) People's Republic of China:
Macau, like Hong Kong, is a special administrative region (SAR) of greater China that operates under the "One Country, Two Systems" principle. It allows Macau broad but limited autonomy in most of its governing and economic activities.
Chief Executive- Ho Iat Seng
President of Legislative Assembly- Kou Hoi In
JK Rowling releases children's book 'The Ickabog' online for free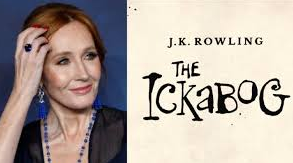 Harry Potter author JK Rowling released a new online Children's book named 'The Ickabog' to entertain children during Coronavirus lockdown. The new story will be serialized with a couple of chapters released for free online and posted on "The Ickabog" website every weekday from May 26, 2020 to July 10, 2020 in instalments.
Key points:
i.About Ickabog: This is the first book of author JK Rowling aimed at children since "Harry Potter and the Deathly Hallows".
ii.Rowling started writing 'The Ickabog' while she was still completing the original Wizarding World series, "Harry Potter" book.
iii.The author also added that the new story is not a "Harry Potter" spin-off, but a "stand-alone fairy tale". This book is suitable for 7-9 years old to read themselves.
iv.Furthermore, Rowling has also announced a new contest for children who are reading the book. Children can send in their drawings for 'The Ickabog' and the best illustrations will be published in the printed edition.
v.The english print, eBook and audiobook versions of 'The Ickabog' will be published in November 2020.
vi.Books for adults: Author also wrote books for adults — 'The Casual Vacancy' and 'The Cuckoo's Calling' (under the pseudonym of Robert Galbraith).
vii.Rowling will be donating her author royalties from this book to projects & organisations helping the groups most affected by COVID-19.
Tamil Nadu govt inks 17 investment MoUs worth ₹15,128 cr with corporates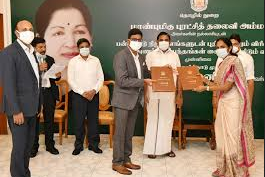 On May 27, 2020, Industry and the economy are being hit by the increasing coronavirus (COVID-19) impact in Tamil Nadu (TN) & in the meantime, the state Government is taking various measures to restore the industry which has been hit by the virus.
As part of this, the state government has inked 17 memorandum of understandings (MOUs) worth ₹15,128 crore with various companies based in Germany, Finland, Taiwan, China, France, South Korea, Japan, USA, Australia, England and Netherlands, with the aim to provide employment opportunities to 47,150 people.
Key Points:

i.Background: With the impact of Corona on the global economy, many foreign companies have decided to relocate to countries including India. In view of this, a special committee has been set up under the leadership of the Tamil Nadu Chief Secretary Shanmugam to take necessary steps to start their business in the state with special emphasis on companies from various nations who have already invested.

ii.The details of 17 MoUs signed are as follows:
Daimler India (investment Rs 2,277 crore), Finland's Salcomp (Rs 1,300 crore), Polymatech Electronics of Japan (Rs 900 crore), Taiwan's Chung Jye Company Ltd and Aston Shoes Pvt Ltd (Rs 350 crore), Australia's Lai Investment Manager Pvt Ltd (Rs 400 crore), South Korea's Mando Automotive India Pvt Ltd (Rs 150 crore), Netherlands' Dinex (Rs 100 crore), Indo-UK joint venture Chennai Power Generation Ltd (Rs 3,000 crore).
In addition, France based IGL India Transplantation Solutions Pvt Ltd (Rs 18 crore) & Vivid Solaire Energy Pvt Ltd (Rs 2,000 crore), US based HDCI Data Centre Holdings Chennai LLP (Rs 2,800 crore), Singapore's ST Tele Media (Rs 1,500 crore), Germany's Baettr (Rs 210 crore), China's BYD India Pvt Ltd (Rs 50 crore), Taiwan's TJR Precision Technology Company Ltd (Rs 46 crore), Japan's Pillar Industries India Pvt Ltd (Rs 15 crore) US based Lincoln Electric research and development centre (Rs 12 crore) also signed the MoU.
About Tamil Nadu (TN):Capital– Chennai
Chief minister– Edappadi K. Palaniswami
Governor– Banwarilal Purohit
State Fruit– Jackfruit
StateTree– Palm Tree
Flipkart signs MoU with Karnataka State Mango Department to support mango farmers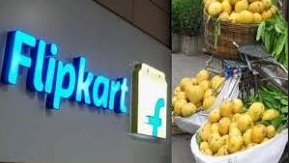 On 26th May 2020, The Karnataka State Mango Department and Marketing Corporation Ltd.(KSMD&MCL) and Flipkart signed a memorandum of understanding (MoU) to support the mango farmers in this mango season to sell their produce through the online platform of Flipkart.
Features of MoU:
i.The Flipkart will provide the platform for the Mango Board Farmer Producer Organisations, sellers, growers and traders by enrolling on the platform.
ii.Flipkart will provide training and capacity building on how to use the platform and the other user interfaces.
iii.The fruits from the Bengaluru urban, Kolar, Haveri, Hubballi-Dharwad and Belgaum will be available for the customers access through this platform.
iv.The varieties like Alphonso, Badami, Apoos, Banganapalli, Kesar, Neelam, Himam Pasand, Sendur and Mallika will be available on the Flipkart platform in batches of 3Kg.
Key Points:
i.The Indian Post Offices will support the delivery of produce to consumers as partners with the Mango Board.
ii.This partnership will create a potential revenue to the farmers by providing the needed market access to the consumers in the COVID-19 pandemic situations.
iii.To add a range of essentials to the platform, Flipkart has partnered with the Fast moving consumer goods(FMCG) and retail companies.
About KSMD&MCL:
Chairman- Rajendra Kataria
Established- January 19, 2011
Head Office- Bangalore, Karnataka
About Flipkart
Headquarter: Bangalore, Karnataka
CEO: Kalyan Krishnamurthy