Culture Ministry celebrating "Sankalp Parva" to plant trees from 28th June to 12 July 2020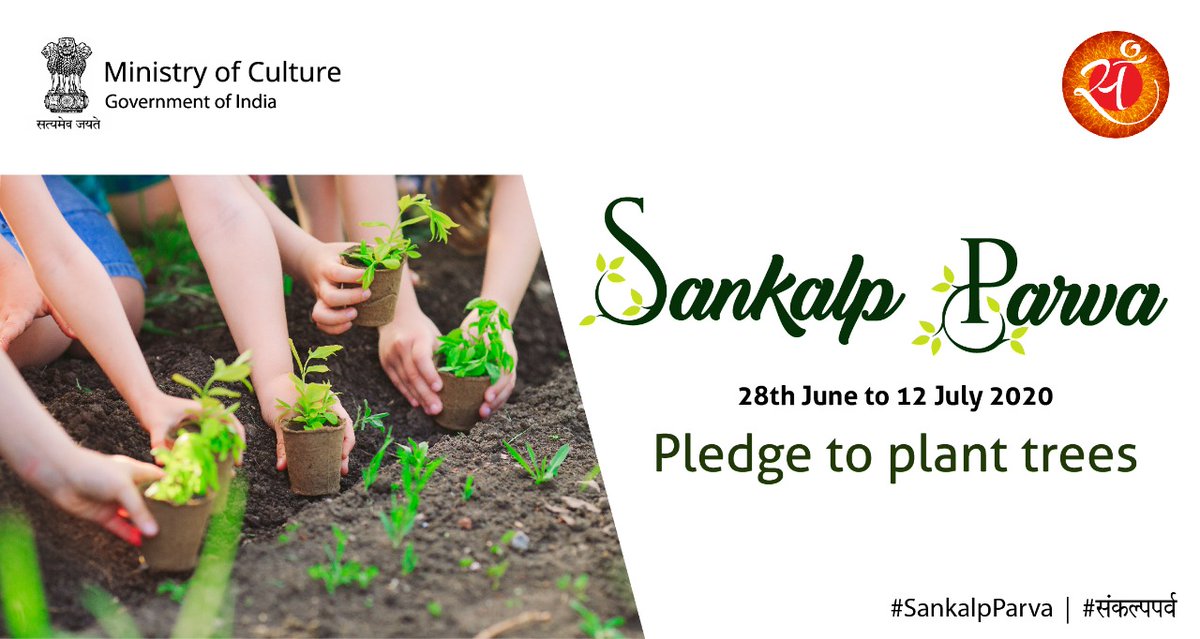 To enhance the Herbal Wealth of India and to support the clean and healthy environment, Union Ministry of Culture is celebrating two week long Sankalp Parva from 28th June to 12 July 2020 wherein, the Subordinate Offices, Academies, Attached Institutions, Affiliated Institutions of the ministry will plant trees in its campus or at the surroundings wherever it is possible. This information has been revealed by Union Minister of State (MoS) for Culture and Tourism (Independent charge) Prahlad Singh Mulayam Singh Patel. The decision for tree plantation has been taken on the call of Prime Minister Narendra Modi, who has identified 5 trees representing the herbal heritage of our country. The trees are:
Bargad (Ficus benghalensis)
Awla (Phyllanthus emblica)
Pepal (Ficus religiosa)
Ashoka (Saraca asoca)
Bel (Aegle marmelos)
Key Points:
-It is the duty of the organizations to ensure that each employee should plant at least one tree of his/her choice and over and above these five trees, and should take care of the plant during the year.
-If the saplings of the above five trees are not available, people can plant of any other sapling that is available.
-It is to be noted that the monsoon season has started, which is the right time for plantation.
About Ministry of Culture:
Prahlad Singh Patel Constituency– Damoh Loksabha in Madhya Pradesh
Secretary– Anand Kumar
1st Indo-Bhutan Joint Venture Agreement for 600 MW Kholongchhu Hydroelectric Project Signed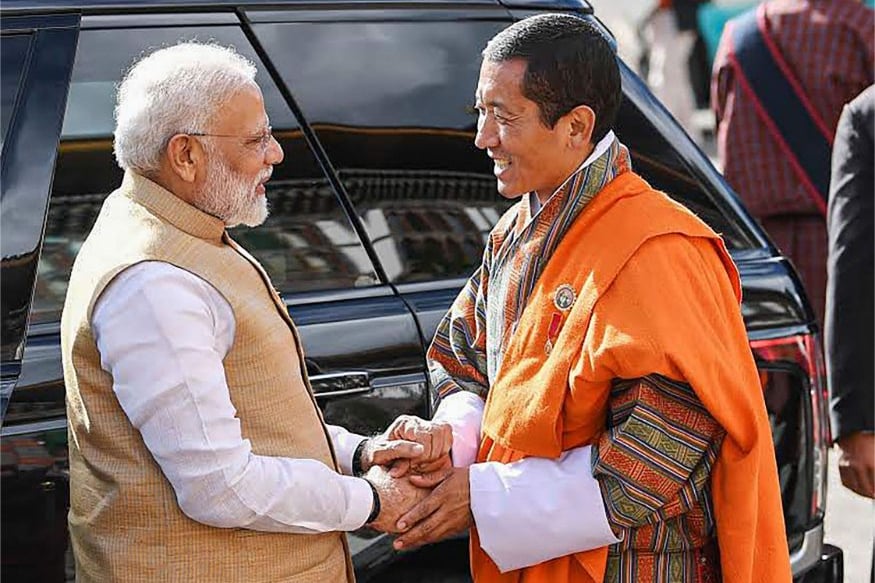 The Bhutan government and the Kholongchhu Hydro Energy Limited signed the Concession Agreement for 600 MegaWatt (MW) Kholongchhu hydroelectric Project (Joint Venture of India and Bhutan) in Thimphu, in virtual presence of Dr. S Jaishankar,Minister of External Affairs and his Bhutanese Counterpart Dr. Tandi Dorji. The project is expected to be completed by the end of 2025.
Key Highlights:-
It will be implemented by Kholongchhu Hydro Energy limited, a joint venture company formed between Drunk Green power Corporation(DGPC) of Bhutan and Satluj Jal Vidyut Nigam Limited(SJVNL) of India.
The 600 MW run-of-the-river project is located on the Kholongchhu River in Trashiyangtse District in Eastern Bhutan.
The underground powerhouse has four 150 MW turbines with water impounded by a concrete gravity dam of 95 meters height.
Hydropower sector is the flagship area of India-Bhutan bilateral cooperation.
The 720 MW Mangdechhu hydroelectric project was inaugurated by the Prime Ministers of India and Bhutan in August 2019.
With this, 4 hydroelectric projects of bilateral cooperation (336 MW Chukha HEP, 60 MW Kurichhu HEP, 1020 MW Tala HEP and 720 MW Mangdechhu HEP), totaling over 2100 MW, are already operational in Bhutan.
About Bhutan:
Capital: Thimphu
Prime Minister: Lotay Tshering
Centre Sanctions Additional Rs 1,691 crore For Road Construction in J&K, Uttarakhand
On June 28, 2020, In a major development, the central Government has sanctioned an additional Rs 1,691 crore for the construction of highways by the Border Roads Organization (BRO) in Jammu and Kashmir (J&K) and Uttarakhand during 2020-21 in the wake of clashes with China in Ladakh.
Of this amount, Rs 1,351.10 crore has been allocated for the construction of BRO roads in the border areas of J&K. While, Rs 340 crore have been sanctioned for road-building in Uttarakhand.
Additional Assistance: -In addition to these, an additional Rs 71 crore has been allocated for road works in Jammu and Kashmir, Ladakh, Sikkim and Tamil Nadu under the State Public Works Department.
-It has been said in the dialogue that the limit of approval for Nagaland under Tribal Sub-Plan (TSP) has been increased from 1,081 crore to 1,955 crore.
Key Points:
i.The current sanction for national highways work for state PWDs (Public Works Department) was Rs 2,269 crore, which has been increased to Rs 2,340 crore. In addition, Rs 1,691 crore ceiling was approved for BRO, taking the additional ceiling of Rs 4,081 crore for national highways in these areas.

ii.The approval comes after National Highways and Infrastructure Development Corporation Limited (NHIDCL) which is working on building, maintenance and upgradation of national highways and strategic roads had announced an increase in remuneration of its personnel working in tough terrains.
About Border Roads Organisation (BRO):Headquarter– New Delhi
Director General- Lt. Gen.Harpal Singh
About Jammu and Kashmir (union territory):Capitals– Jammu (Winter), Srinagar (Summer)
Lieutenant Governor– Girish Chandra Murmu
Folk dances– Rauf, Hikat, Mandjas, Kud Dandi Nach, Damali
About Uttarakhand:Capital– Dehradun (winter capital), Gairsain (summer capital).
Chief Minister (CM)- Trivendra Singh Rawat
Governor– Baby Rani Maurya.

Uttarakhand Develops India's First Lichen Park to Conserve Jurassic Era Plant in Munsiyar
The Forest Department of Uttarakhand has developed India's First Lichen Park in Munsyari(Munsiyari), Pithoragarh district, Uttarakhand as a research centre with over 150 Lichen species – Jurassic Era plant which was inaugurated on 27th June 2020, The development process of the 1.5 acres park began in 2019.
Aim:
The park is developed with an aim
To protect, conserve and cultivate the lichen
To provide employment to the locals
To educate the importance of lichens
Lichen:
i.Lichen is a composite organism.
ii.They grow on the surface of the trees, walls, rocks and soil due to the symbiotic relationship between Algae or Cyanobacteria with fungi species.
iii.The lichens have the ability to erode rocks and separate the minerals in them.
iv.They require clean air to grow, which serves as an bio-indicator to scale the air pollution in a particular area.
v.The species is widely found in the extreme conditions like arctic, tundra, hot dry desert rocky coasts
Note:
More than 20,000 species of lichens are found in the world out of which 2,714 are found in India among which around 600 species are found in Uttarakhand region followed by 503 in Himachal Pradesh and 386 in J&K.
In Uttarakhand lichens are found in Chamoli, Champawat, Pithoragarh, Nainital, Dehradun region. Some lichen species found in the state include Parmotrema pertatum, Usnea lognissima, Lecanora subfuseescens, Sarcogyne privigna, Arthonia impolitella, Acarospora fusca, Acarospora oxytona, Polysporina dubia and so on.
Uses of Lichen:
i.Jhula Ghas, Lichen species is used as a spice in cooking.
ii.Lichens are used as an ingredient in preparation of perfumes in Kannauj for its aromatic properties.
iii.They are used in the production of sunscreen creams, dyes, medicines etc.
Key Points:
i.Due to the current COVID-19 pandemic the park is opened with limited public entry.
ii.The Uttarakhand forest department opened the biggest biodiversity park (around 18 acres) in Haldwani with around 500 floral species.
About Uttarakhand:
Chief Minister– Trivendra Singh Rawat
Governor– Baby Rani Maurya
Capital– Dehradun (winter capital), Gairsain (summer capital).
Union HRD Minister Shri Ramesh Pokhriyal 'Nishank' virtually participated in G20 Extraordinary Virtual Education Ministers' Meeting
On June 27, 2020, Union HRD (Human Resource Development) Minister Ramesh Pokhriyal 'Nishank' participated in group of 20 (G20) Extraordinary Virtual Education Ministers' Meeting which was focused on the effects of the COVID 19 pandemic on the education sector. The meet discussed how different nations have dealt with it and how the Member States can collaborate to further the cause of education in these difficult times. Ramesh Pokhriyal also shared information about efforts of the HRD Ministry to promote digital learning during Covid-19 crisis which is as follows:
Initiatives by India
-Government is providing digital education Indian content on various platforms like DIKHSA, SWAYAM (Study Webs of Active-Learning for Young Aspiring Minds), Virtual labs, e-PG Pathshala and National Digital Library, among others.
-For the students who do not have access to digital means of education, govt is using extensive use of TV channels SWAYAM PRABHA, a group of 34 DTH channels, and Radio including Community Radio.
-The HRD ministry also going to launch Prime Minister eVIDYA programme which include:
One Nation One Digital Platform– All educational e-resources will be brought on one platform under the concept of One Nation One Digital Program, with easy navigation through single integrated search.
One Class One Channel– There will be one dedicated TV channel per grade for classes 1 to 12 to provide quality educational material. The PMeVidya programme is expected to benefit nearly 25 crore school children.
Online Programmes in Universities: 100 top ranked universities in the country are soon going to start full-fledged Online programmes.
SWAYAM MOOCS COURSES– SWAYAM MOOCS (Massive Online Open Courses) courses are being mapped with university curriculum and Higher Education Institutions are being encouraged to make it part of curriculum.
Regional Languages– E-learning resources are being prepared in eight regional languages.
DAISY– Study material for the differently abled is being developed on Digitally Accessible Information System (DAISY) and in sign language.
MANODARPAN– Manodarpan is an initiative by the Education Ministry for psychosocial support of students, teachers and families for their mental health and emotional wellbeing. A National Helpline has been set up to provide counselling.
About G20 or Group of Twenty:
Members– Argentina, Australia, Brazil, Canada, China, France, Germany, India, Indonesia, Italy, Japan, Mexico,  ​Republic o​f Korea​,​ Russia, Saudi Arabia, South Africa, ​​​Turkey, United Kingdom (UK), United States (US), and European Union (EU)​. Spain is a permanent guest invitee to the G20 meetings.
Current Presidency– Saudi Arabia
2020 G20 Presidency theme– Realizing Opportunities of the 21st Century for All
Chairman– Saudi Arabian King Salman bin Abdulaziz Al Saud (2020)
FATF's first global report on illegal wildlife trade released; more zoonotic diseases in the future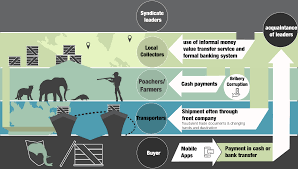 n accordance with the first ever report on illegal wildlife trade (IWT) titled "Money Laundering and the Illegal Wildlife Trade" report by Financial Action Task Force (FATF), illegal wildlife trade is a "global threat" which generate estimated revenues between $7to $23 billion a year. This crime could lead to more zoonotic diseases in the future.
The report is based on the inputs of 50 jurisdictions across the FATF global network, as well as expertise from the private sector and civil society.
During the study, 22 of the 45 respondent countries considered themselves as source for wildlife crime, 18 as transit countries and 14 as destination countries. All but nine reported to be impacted by the risks from financial flows linked to the trade, with the majority of exceptions being European countries.
Findings of the study:
-The report expressed concerns over the lack of focus on the financial aspects of the crime by the jurisdictions.
– Criminals are frequently misusing online marketplaces, mobile and social media-based payments, front companies linked to import-export industries, and shell firms to move and hide illegal proceeds (goods & money) from wildlife crimes.
-Funds are laundered through cash deposits, under the guise of loans or payments, e-banking platforms, licensed money value transfer systems (MVTS) like 'hawala', 'hundi' and 'fei chen', and third-party wire transfers via banks.
Steps to be taken
-The report recommended that jurisdictions should consider legislative changes to increase the applicability of anti-money laundering laws to the illegal wildlife trade-linked offences.
For eg: In 2012, India amended the Prevention of Money Laundering (ML), 2002 removing a value threshold of Rs 30 lakh and above applicable to the wildlife trade predicates. Under the new approach (2012), there is no threshold. This has increased the applicability of India's ML offence to a broader range of wildlife trafficking offences.
-Jurisdictions should provide all relevant agencies with the necessary mandate and tools; and cooperating with other jurisdictions, international bodies and the private sector.
About FATF:
FATF is an independent inter-governmental body that develops and promotes policies to protect the global financial system against money laundering, terrorist financing and the financing of proliferation of weapons of mass destruction.
Presidency– Xiangmin Liu of China (The term of the President is of 1 year which begins on 1 July and ends on 30 June of the following year)
Executive Secretary– David Lewis
Member– 37 member jurisdictions (including India) and 2 regional organisation
India named in Switzerland's top-3 partners for info exchange on tax matters: OECD's Global Forum study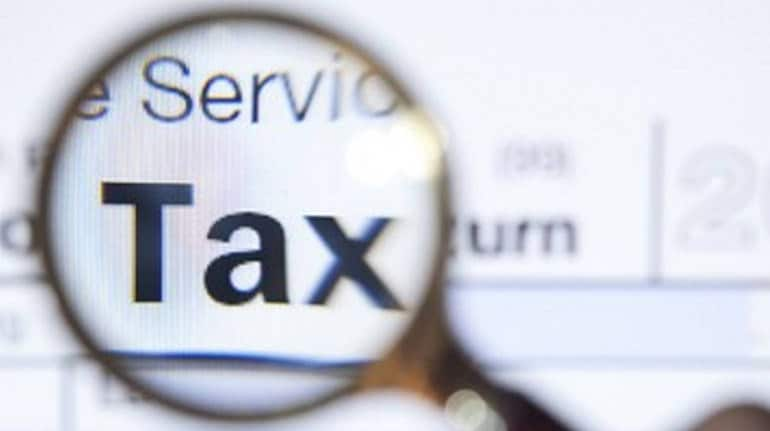 In accordance with the latest study by OECD's (Organisation for Economic Cooperation and Development) Global Forum on transparency and exchange of information for tax purposes, referring to the period from July 2015 to June 2018, India was named among the top-three countries as EOI (Exchange of Information) partners along with France and Germany. Means, India is getting detailed information on request, from Switzerland about bank accounts and beneficiary ownership of entities established by its residents.
India is also rated as 'largely compliant' by this OECD's review.
It has also named Italy, Netherlands and Spain among other significant EOI partners for Switzerland.
Key Points:
-Switzerland has been trying hard to get rid of the perception about its financial institutions being used to hide undeclared wealth by people from various countries.
-To present itself as a clean global financial centre, Switzerland has entered into pacts with more than 100 countries, including India, for automatic exchange of information on tax matters.
Notably, the issue of alleged black money parked by Indians in Swiss banks has been a political hot potato in India for many years. The first set of data under the new automatic information exchange framework was shared by Switzerland with India in September 2019 and the second round would take place in September 2020.
Under the exchange of information on request, important details have been shared related to legal ownership information, information on deceased persons and stolen data with different nations helping the latter to launch prosecution against a large number of alleged tax evaders.
In the referred time period, Switzerland received 3,252 individual requests for information. These requests related to legal ownership information (128 cases), beneficial ownership information (100 cases), accounting information (318 cases), and banking information (1,748 cases).
A number of trusts set up in overseas tax havens using a complex maze of entities have come under the scanner of Indian and Swiss authorities for suspected tax evasion by parking of illicit funds in Switzerland-based banks and their details have also been shared.
About OECD Global Forum on transparency and exchange of information for tax purposes:
Head of the Global Forum Secretariat– Ms Zayda Manatta from Brazil.
Secretariat Location– Paris, France
Member Nations– 161
About Switzerland:
Capital– Bern
Currency– Swiss Franc
NASA Renames Washington HQ after Mary Jackson, first black Engineer at NASA
The headquarter building of National Aeronautics and Space Administration (NASA) located at Washington D.C., has been renamed after Mary Winston Jackson(1921-2005), the first black female engineer at NASA. Administrator Jim Bridestone made the announcement on 24th June.
About Mary W Jackson:-
Mary Jackson was born in Hampton, Virginia.
Mary helps in opening opportunities for African Americans and women in the field of engineering and technology.
She worked as US Army Secretary before her aerospace career.
Mary was recruited by the National Advisory Committee for Aeronautics in 1951 which was succeeded by NASA in 1958.
She was a Mathematician and was promoted as the first black female engineer.
The movie 'Hidden Figures' is the story of Mary Jackson and Dorothy Vaughan and Katherine Johnson.
In 2019, The Hidden Figures Congressional Gold Medal Act was signed by President Donald Trump and awarded to honour Mary.
About NASA:
Administrator: Jim Bridenstine
Found: 1 October 1958
36th ASEAN Summit chaired by Vietnam held via video conference; 1st session on Women Empowerment in the Digital Age held
On June 26, 2020, the 36th Association of Southeast Asian Nations (ASEAN) Summit was held via video conference on the theme "Cohesive and Responsive ASEAN". The summit was chaired by Vietnamese Prime Minister Nguyen Xuan Phuc as Vietnam is ASEAN's chair in 2020. The focus of the meet was on COVID-19 response, post-pandemic recovery and further cooperation with partners.
Before this summit, preparatory meetings were also held from June 22 to June 24, including informal ASEAN Foreign Ministers' Meeting and the 26th ASEAN Coordinating Council under the chair of Vietnamese Deputy Prime Minister and Minister of Foreign Affairs Pham Binh Minh.
It should be noted that the 36th ASEAN summit had been scheduled for April in central Vietnam's Da Nang but postponed due to the COVID-19 pandemic.
Key Points:
-Leaders at the summit adopted the ASEAN Declaration on Human Resources Development for the Changing World of Work.
-Leaders also determined to establish the ASEAN Technical and Vocational Education and Training (TVET) Council as a platform for coordination, research, and development on innovations, and monitoring of regional programs that support the advancement of TVET in the region.
-Importantly, during the summit, a Special Session of the ASEAN Leaders on Women Empowerment in the Digital Age was held for the very first time on the lines of Beijing Declaration and Platform for Action and the United Nations Security Council Resolution 1325 on women, peace and security.
-The ASEAN leaders will also conduct the mid-term review of the implementation of the blueprints under the ASEAN Community Vision 2025.
Point to be noted:
During the framework of the 36th ASEAN Summit, other meetings including the ASEAN Leaders' Interface with the ASEAN Inter-Parliamentary Assembly (AIPA), representatives of ASEAN youth and ASEAN Business Advisory Council (ASEAN-BAC) also took place.
About Association of Southeast Asian Nations:
Established in 1967, ASEAN groups 10 nations viz. Brunei, Cambodia, Indonesia, Laos, Malaysia, Myanmar, the Philippines, Singapore, Thailand and Vietnam.
Secretariat– Jakarta, Indonesia
Chairman– Nguyen Xuan Phuc
Secretary General– H.E. Dato Lim Jock Hoi
World Bank Approves $500 mn Under 'STARS' Project to Improve Education Quality in 6 Indian States
On June 28, 2020, The board of executives of the World Bank (WB) has approved loan of $ 500 million (about Rs 3,700 crore) under 'Strengthening Teaching-Learning and Results for States Program (STARS)'project to improve the quality and governance of school education across six states (Himachal Pradesh, Kerala, Madhya Pradesh, Maharashtra, Odisha, and Rajasthan) in India.
The new project will be executed through flagship central scheme, Samagra Shiksha Abhiyan.
Right to education:

A total of 250 million students in the age group of 6 to 17 years studying in 15 lakh schools and more than one crore teachers will be benefited from this program by improving learning assessment systems, strengthen classroom instruction, and remediation, facilitate school-to-work transition, and strengthen governance and decentralized management.
Key Points:
i.STARS program has been built on the solid foundation of the India-World Bank relationship since 1994 to strengthen education in government schools and make education available to everyone.

ii.Prior to the STARS program, World Bank had assisted $3 billion in this direction.

iii.As per WB, India has made better improvement in access to education across the country from 2004-05 to 2018-19, where the number of children going to school hiked from 21.9 crore to 24.8 crore.
However, the learning results of students continue at below level. STARS program will help improve assessment systems at the national level through education as a whole and in partnership with states.
About World Bank:Headquarters– Washington D.C., United States (US).
Motto– Working for a World Free of Poverty.
President– David Malpass.
World Bank Enhances the financial Support for Ganga rejuvenation with $400 million through SNGRBP 
The World bank enhanced the support to India's programme to rejuvenate the Ganga with $400 million through Second National Ganga River Basin Project (SNGRBP), for the development of infrastructure projects Under the National Ganga River Basin Project.
Note – The Namami Gange Programme is an integrated conservation mission, approved by Union Government in 2014 with a budget outlay of Rs 20000 crore.
Key Points:-
The world bank and the National Mission of Clean Ganga(NMCG) discussed on the components of second national Ganga river basin Project which comprises spillovers of Ganga-I and take up new projects on tributaries like yamuna and Kali
The two parts of the SNGRBP loan consists of USD381 million of loan amount and guarantee upto USD19 million as payment security mechanism.
This is the 1st Indian Project to get the International Bank for Reconstruction and Development (IBRD) Guarantee in the water sector in India
The loan is for a period of five years upto 2026.
Namami Ganga Programme:-
The Vision: to restore the wholesomeness of the Ganga River by ensuring 'Aviral Dhara and 'Nirmal Dhara' and maintaining the geological and ecological integrity of the river.
On 12th August 2011, National Mission for Ganga (NMCG) was registered as a society under the Societies Registration Act 1860.
Till March 2020, 313 projects have been sanctioned under the Namami Gange Programme at Rs 24,966 crores.
About World Bank:
Headquarters: Washington D.C., United States
President: David Malpass
Director General NMCG: Rajiv Ranjan Mishra
Reserve Bank Extends Enhanced Borrowing Limit to Banks Under MSF Till Sept 30, 2020
On June 26, 2020, In exercise of power conferred under the Section 24 of the Banking Regulation Act, 1949, India's central bank, the Reserve Bank of India (RBI) has decided to extend the enhanced borrowing facility provided to banks till September 30, 2020 to meet the liquidity shortage in the midst of the economic crisis caused by the coronavirus (COVID-19) epidemic.
Discount was earlier up to June 30:
Under MSF (marginal standing facility), banks can borrow funds with a maturity of one day by reducing investment in Statutory Liquidity Ratio (SLR) securities from the central bank.The MSF rate currently stands at 4.25 %.
The Reserve Bank had earlier given this exemption to notified banks till June 30, 2020. Now it has been extended till 30 September 2020.
The borrowing limit of banks increased:
The RBI had raised the limit of borrowing for notified banks under the MSF as a temporary measure with effect from 27 March 2020. So, following the extension in relaxation, banks can avail loans equal to 3% (2% earlier) of their net demand and time liability (NDTL) from the Reserve Bank.

RBI extends CRR relaxations For Three More Months till September 25, 2020In exercise of power conferred under the Section 42(1) of the Reserve Bank of India Act, 1934, the RBI has extended the minimum daily cash reserve ratio (CRR) maintenance of 80% by three months until 25 September 2020.
On 27 March 2020, the central bank, in its Developmental and Regulatory Policies Statement, had reduced it from 90 % to 80 % for upto 26 June 2020.

About SLR:

Banks have to invest certain percentage of their deposits in specified financial securities like Central Government or State Government securities. This percentage is known as SLR. This money is predominantly invested in government securities which mean the banks can earn some amount as 'interest' on these investments as against CRR where they do not earn anything.
Currently, SLR is 18 % of a bank's deposits.

About CRR:

It is the ratio of Deposits which banks have to keep with RBI. Under CRR a certain percentage of the total bank deposits have to be kept in the current account with RBI. Currently, the CRR is at 3 % of a bank's deposits.

About Reserve Bank of India (RBI):Headquarters– Mumbai, Maharashtra
Formation– 1 April 1935
Governor– Shaktikanta Das
Deputy Governors– 4 (Bibhu Prasad Kanungo, Mahesh Kumar Jain, Michael Debabrata Patra, one is yet to be appointed).
24-time Grammy winner Popstar Beyonce to receive Humanitarian Award at the virtual 20th edition of BET Awards 2020 
24-time Grammy winner Popstar Beyonce(38 years old) to receive the Humanitarian Award at 20th edition of annual BET Awards 2020, for her long standing philanthropic work, including her recent COVID-19 relief efforts. The event will be held virtually for the 1st time on June 28.
Other honours:
i.The awards will honor 2 personalities namely:
Rapper Lil Wayne to give tribute to basketball legend Kobe Bryant, who died in a helicopter crash outside Los Angeles on January 26 along with his daughter and seven others.
Wayne Brady to honour Little Richard, who died of bone cancer on May 9.
ii.Nicolas Johnson, Timbaland, Swizz Beatz, and D-Nice to be recognised as 2020 Shine A Light honourees.
iii.Assa Traore, French anti-racist activist to be honored with the BET International Global Good Award
Performances- The ceremony will have performances from Alicia Keys, Black Thought, Chloe X Halle, Jennifer Hudson, John Legend & Kierra Sheard among others.
Hosting– The ceremony will be hosted by Amanda Seales
About BET Awards:
The American award show was established in 2001 by the Black Entertainment Television network to celebrate African Americans and other minorities in music, acting, sports and other fields of entertainment over the past year.
Micheál Martin Elected as the New Prime Minister of Ireland; Succeeds Leo Varadkar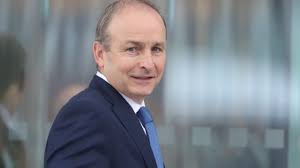 On 28th June 2020, the voting at the special meeting of the Irish Parliament (the Dáil) at the Convention Centre, Dublin, Fianna Fail leader Micheál Martin was elected as the new (Taoiseach) Prime Minister of Ireland and he will take over the office from Leo Varadkar.The results were announced by the speaker of the lower house, Sean O Fearghail.
Micheál Martin, will lead the government for the first two and a half years (until December 2022); the second half of the 5 year team will be led by Leo Varadkar, Indian Origin & Leader of Fine Gael.
Note:
Due to COVID-19 situations to follow the social distancing rule the vote took place at the Convention Centre instead of Leinster House.
Ireland Parliament Election 2020:
i.He won the election with 93 votes out of 159 in his favour.
ii.Micheál Martin will lead the three-party coalition of Fianna Fail, Fine Gael and Green Party.
iii.This is the first time for Fianna Fail and Fine Gael to become governing partners. Martin appointed the new cabinet with shared roles among the three parties.
iv.Leo Varadkar, was made Tánaiste (deputy PM) and Minister of Enterprise,Trade and Employment.
v.The Leader of Green Party, Eamon Ryan is appointed as the Minister of Transport, Energy and climate action.
vi.The Irish Natinalist party, Sinn Féin, will be the opposition party in the Ireland's parliament.
Micheál Martin:
i.Micheál Martin was a member of the Irish parliament's lower house for more than 30 years.
ii.He served as the Cabinet minister between 1997 to 2011 in the government of Fianna Fáil.
iii.He was the first national government minister to impose a workplace smoking ban including smoking in pubs during his term as health minister in 2004.
iv.Micheál Martin, the native of Cork, was the leader of the Fianna Fáil party from 2011.
About Ireland:
Capital– Dublin 
President– Michael D. Higgins
Prime Minister(Taoiseach)– Micheál Martin
Currency– Euro
Lazarus Chakwera Sworn in as Malawi's New President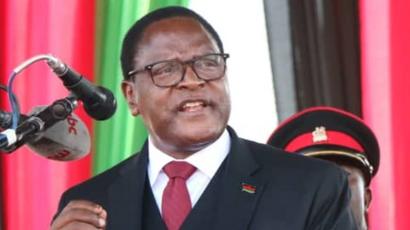 Lazarus Chakwera, won Malawi's President Elections and sworn in as the 6th President of Malawi on 28 June. He succeeded Peter Mutharika of Democratic Progressive Party by winning 58.57% of total votes.
Lazarus Chakwera:-
Chakwera was born in Lilongwe.
Head of Malawi Congress Party(MCP).
Chakwera won with 2.6 million votes against 1.75 million for Mutharika.
About Malawi:
Capital: Lilongwe
Currency: Malawian Kwacha
Anandiben Patel, Governor of UP is given additional charges as Governor of  Madhya Pradesh
On 28th June 2020, The President of India has given additional charges of Madhya Pradesh to Anandiben Mafatbhai Patel, the governor of Uttar Pradesh.
Key Points:
i.Lal Ji Tandon, the Governor of Madhya Pradesh has been under treatment at a private hospital in Lucknow since 11th June 2020.
ii.The President has appointed Anandiben Patel to take charge of the functions of Madhya Pradesh in the absence of Lal Ji Tandon.
About Anandiben Mafatbhai Patel:
i.She was the first woman Chief Minister of Gujarat.
ii.She was the Governor of Chhattisgarh from 2018 to 2019.
iii.Book:
'A mane hamesha yaad raheshe' (Gujarati Edition).
'Prayas'
'Pratibimb'
About Uttar Pradesh:
Governor– Anandiben Mafatbhai Patel
Chief Minister– Yogi Adityanath
Capital– Lucknow
About Madhya Pradesh:
Chief Minister– Shivraj Singh Chauhan
Capital– Bhopal
Aleksandar Vucic, President of Serbia Declares the Victory of the Ruling Party in the Parliament Election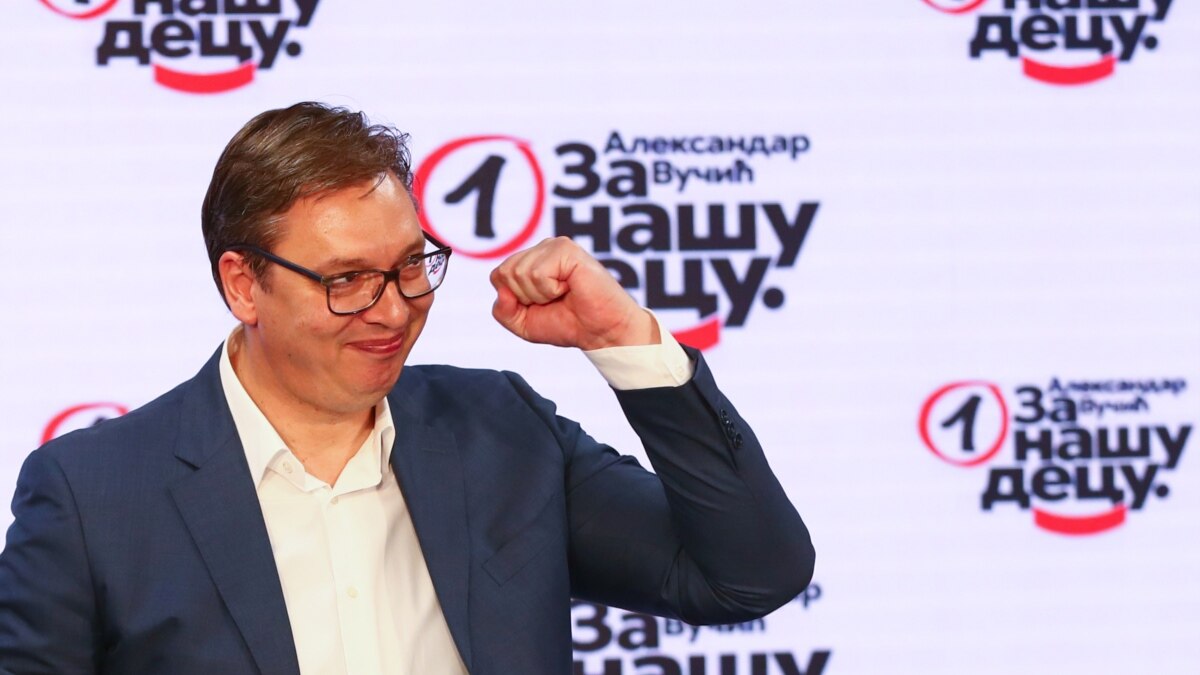 Aleksandar Vucic, President of Serbia has declared the victory of the Serbian Progressive Party (Srpska napredna stranka – SNS) with more than 63% vote in the Parliamentary election held on 28th June 2020 which was boycotted by most of the opposition parties 
Boycotted Election:
Most of the opposition parties boycotted the election considering the current pandemic situation which does not provide the free and fair environment to conduct elections.
Results of the Election:
i.The SNS holds about 189 seats in the 250 member General Assembly.
ii.The Socialist Party of Serbia (Socijalistička Partije Srbije – SPS), the junior coalition partner of the SNS, secured the second position predicted to take around 32 seats.
iii.The Serbian Patriotic Alliance( Srpski patriotski savez – SPAS) is the only opposition party with votes to pass the 3% threshold to enter parliament with around 12 seats.
iv.17 spots will be taken by a slate of ethnic minority parties, which has lower criteria to enter the parliament.
Veteran Kannada Novelist Geetha Nagabhushan passes away at 78
On 28th June 2020, Veteran Kannada Novelist Geetha Nagabhushan passed away at the age of 78 due to cardiac arrest in a private hospital at Kalaburagi. She was born on 25th March 1942 in Savalagi village, Kalaburagi.
About Geetha Nagabhushan:
i.She started as the Lecturer and retired as the Principal of Nagareshwar College in Kalaburagi.
ii.She served as the Chairperson of Karnataka Sahitya Academy
iii.She chaired the 76th Akhil Bharat Kannada Sahitya Sammelan, at Gadag in 2010.
iv.She got an honorary doctorate from the Gulbarga University.
Works:
i.Most of her works challenged the patriarchal approach and discrimination against woman.
ii.She wrote around 50 short stories including Avva Mattu Itara Kathegalu and Jwalantha, 27 novels including Baduku, Hasimamsa Mattu Haddugalu, 12 plays, collection of poems and research works.
Awards:
i.She won the Karnataka Rajotsava Award in 1998.
ii.She won the Kendra Sahitya Academy in 2004 for her novel "Baduku" and became the first Kannada woman to bag the award.
iii.She was the first woman to win Nadoja Awards of Kannada University Hampi in 2004.
iv.She won the Bhasha Parishat Award in 2012 from Kolkata.
National Statistics Day 2020 – June 29
India celebrates June 29th as the National Statistics Day to recognise the contribution of statistics in daily life and to educate the general public on the importance of statistics in socio-economic planning and policy formulation. The first National Statistics Day was celebrated on 29th June 2007.
The theme of 2020 National Statistics Day is "SDG- 3 (Ensure healthy lives and promote well-being for all at all ages) & SDG- 5 (Achieve gender equality and empower all women and girls)".
Background:
June 29th is chosen to celebrate the National Statistics Day to commemorate the birth anniversary of Prof. Prasanta Chandra Mahalanobis, who established the National Statistical System, founder of Indian Statistical Institute (ISI) and contributed to the field of economic planning and statistical development of India.
Prof. Prasanta Chandra Mahalanobis:
i.He was known as "Father of Indian Statistics"
ii.He was born on 29th June 1893.
iii.He was awarded the Padma Vibhushan in 1968 for his contribution to science and services.
Note:
Due to Covid 19 pandemic, it is decided that the events and celebration of 2020 National Statistics day will be conducted over a virtual platform.
2020 Events:
i.The updated Report on Sustainable Development Goals-National Indicator Framework (NIF) Progress Report 2020 (version 2.1) will be released during the virtual event.
ii.The Ministry will launch The Indian Statistical Services Cadre Management Portal during the event.
iii.The winner of the all India level "On the spot essay writing competitions, 2020" conducted for the Post Graduate students will be announced in the event.
Key People:
The 2020 virtual events are chaired by Rao Inderjit Singh, Union Minister of State (Independent Charge) of Ministry of Statistics and Program Implementation in the presence of Dr. Bibek Debroy – President, Council of Indian Statistical Institute and the Chairman, Economic Advisory Council to the Prime Minister and Pravin Srivastava – Chief Statistician of India-cum-Secretary to the Ministry of Statistics and Program Implementation and other officials.
Prof. P.C. Mahalanobis National Award:
Ministry of Statistics and Program Implementation instituted the Prof. P.C. Mahalanobis National Award in 2019 to recognise the outstanding achievements of official statisticians in the Central Government.
Other awards:
Prof. C. R. Rao and Prof. P. V. Sukhatme awards are awarded in the alternate years to recognise contribution of research works in applied and theoretical statistics to the statistical system.
About ISI:
Director– Sanghamitra Bandyopadhyay
Headquarters– Kolkata, West Bengal
International Day of the Tropics – June 29
United Nations (UN) International Day of the Tropics is observed annually on 29th June to raise awareness about the challenges faced by the tropical areas and the importance of the tropical areas in achieving the Sustainable Development Goals (SDG)
Background:
i.The United Nations General Assembly (UNGA) declared June 29th as the International Day of the Tropics in its resolution A/RES/70/267 adopted in 2016.
ii.June 29th is chosen as the date to commemorate the inaugural State Of The Tropics (SOTT) Report launched on 29th June 2014 which discusses the importance of the tropical regions.
The Future belongs to the tropics:
i.The International Day of Tropics is to celebrate the diversity and opportunities of the tropical nations and to share the expertise and to acknowledge the potential of the tropics.
ii.According to the United Nations, By 2050, the tropical region will accommodate most of the population and two third of its children.
iii.The nations in the tropical region have made significant progress and face several issues.
iv.The proportion of the urban population living in the slum condition are higher in the Tropics compared to the other regions of the World.
v.The Tropical regions face climate change, deforestation, logging, urbanisation and other challenges.
Events of 2020:
i.The State Of The Tropics (SOTT) 2020 Report was published on 29th June 2020 and will be launched on 30th June 2020.
ii.The celebration of the International Day of Tropics 2020 by SOTT is held as a social media campaign with #WildTropics & #WeAreTheTropics.
Tropical Region:
i.The region between the Tropic of Cancer and Tropic of Capricorn is known as the Tropical Region.
ii.The seasonal change in this region is very low and has a warm day to day temperature.
iii.Around 95% of the mangrove forests area and 99% of mangrove species are in the Tropical region.
iv.More than 54% of the world's renewable water resources are in this region and more than half of the tropical population is considered exposed to water stress.
About UN:
Secretary General– António Guterres(Portugal)
Headquarters– New York, United States of America
About SOTT:
State of the Tropics is a dispassionate, statistical analysis of a range of statistical indicators that reveal trends and areas where progress is being made or lost
Convenor– Prof Sandra Harding
Gujarat Govt's Online Aid "At One Click" Initiative of Rs 1,369 Crore for MSMEs, Textile Industry
On June 26, The Chief Minister of Gujarat Vijay Rupani launched the online aid initiative 'At One Click' with Rs 1,369 crore for around 13000 Micro Small and Medium Enterprises (MSME) (i.e. MSMEs and textile industries) in Gujarat.
Key Points:-
The initiative has been started with Rs 768 crore in bank accounts of 12,247 MSME units and Rs 601 crore aids to industrial units including textile industry in Gujarat.
After the entire process of framing the government resolution the package will be implemented in a week.
The MSMEs in the state also get the utmost benefits under the Prime Ministers 'Atma Nirbhar Bharat' package.
Under this package, in just two weeks Rs 8,200 crore has been sanctioned by accepting loan applications of 1.3 lakh units in Gujarat.
The government of Gujarat is committed to restore the former vibrancy of the state with an aim 'Jaan hai to Jahaan Hai'.
About Gujarat:
Capital: Gandhinagar
Governor: Acharya Devvrat
V P Singh Badnore & Dharmendra Pradhan inaugurates Battery Swapping Facility Quick Interchange Service virtually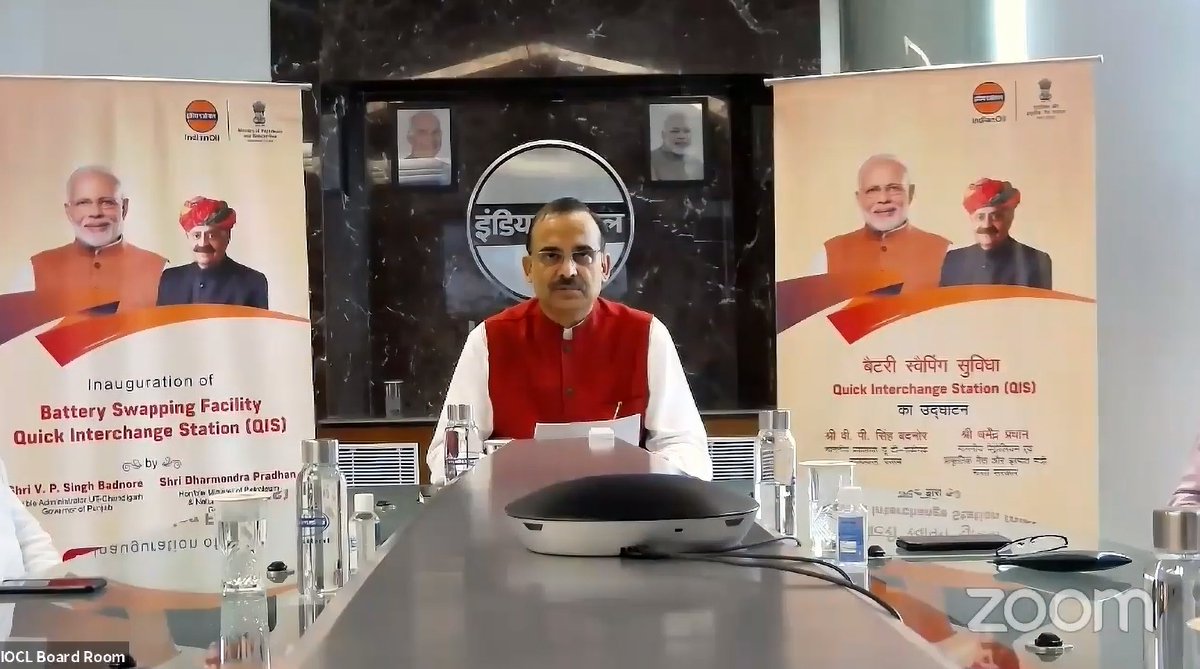 On June 26, 2020 Punjab Governor and Administrator of Chandigarh, V P Singh Badnore with Union Minister of Petroleum and Natural Gas & Steel, Dharmendra Pradhan inaugurated Battery Swapping Facility Quick Interchange Service(QIS) at Chandigarh in a virtual function.
Gist about Battery swapping technology
i.The battery swapping technology provides the best alternative to slow charging and enables drivers to optimize the use of the operational hours.
ii.The model was initiated to target the commercial segment like electric autos, rickshaws, electric 2W and the electric vehicle, which is factory fitted or retrofitted.
Agreement between IOCL and Sun Mobility Pvt Ltd
Indian Oil Corporation Limited(IOCL) has signed an agreement with Sun Mobility Private Limited to install lithium-ion battery swapping stations for electric vehicles in fuel stations across IndianOilRetail outlets in selected cities. The 1st such battery swapping station was installed at one of IOC's fuel stations in Chandigarh.
IOCL aims to run a Pilot and offer SMPLs (Smart Mobility Proprietary Solutions) to support and service vehicles like e-rickshaws, e-karts and e-bikes, and e-auto rickshaws up to 20 to 25 quick interchange stations in selected cities in India.
Sun Mobility plans to install 20 QIS across major towns, which cover New Delhi, Gurugram, Bengaluru, Chandigarh, Amritsar among others.
Key info
i.The Pilot ROs QIS has 14 Batteries, with a touch screen to swap preloaded cards and an electricity sub meter.
ii.The QIS will play a significant role as it provides an alternative energy solution to the 3-wheeler segment & helps to boost India's economic growth.
iii.This initiative could bring a reform in the energy sector which moves towards carbon neutral culture.
Key People– TarunKapoor, Secretary, Ministry of Petroleum & Natural Gas; Sanjiv Singh, Chairman, IndianOil; Officers of Ministry of Petroleum & Natural Gas, the Union Territory of Chandigarh, and Indian Oil Corporation Limited(IOCL) among others were present during the inauguration.
Note– India has developed sustainable models of renewable energy & has taken many initiatives, including introduction of BS-VI fuels.
About IOCL:
Headquarters– New Delhi, India
Chairman– Sanjiv Singh
About Sun Mobility Private Limited
Headquarters– Bengaluru, Karnataka
Co-Founder & Vice Chairman– Chetan Maini
Former Germany striker Mario Gómez retired from soccer
Former Germany, 33-year-old striker Mario Gómez retired from soccer, who won the Bundesliga title in 2007 in his first stint at Stuttgart and was also part of Bayern Munich's treble winning team in 2013.