Union Power Minister RK Singh Launches Green Term Ahead Market (GTAM)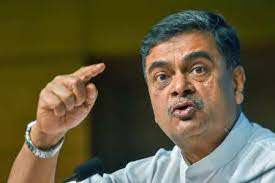 On September 1, 2020, Minister of State (MoS) (Independent Charge) for Power and New & Renewable Energy Raj Kumar Singh launched the Pan-India Green Term Ahead Market (GTAM) in New Delhi virtually, for electricity. GTAM is the World's First Exclusive Product Market for the renewable energy sector.
GTAM will lead to an increase in the number of participants in the Renewable Energy Sector. It will benefit buyers of Renewable Energy (RE) by providing them competitive prices, and transparent, flexible procurement.
Key Points:
i.It will benefit RE sellers by providing them access to the Pan-India market.
ii.It will help in achieving the Government of India's target of 175 GigaWatt (GW) RE Capacity by 2022.
iii.The initiative promotes RE merchant capacity addition and helps in achieving the RE capacity additions across the country.
iv.GTAM contracts will provide additional avenues to RE Generators for the sale of renewable energy.
v.It will enable Obligated Entities (i.e Power Distribution Companies, Captive Power Plants, and other Large Electricity Consumers) to procure renewable power at competitive prices to meet their Renewable Purchase Obligations (RPO).
Features of GTAM:
i.Transactions through GTAM will be bilateral (a Power Purchase Agreement (PPA) will be signed between the buyer and seller and generally facilitated by a trader for a little margin) in nature, which will enable clear identification of corresponding buyers and sellers and will reduce difficulty in accounting for RPO.
ii.Contracts will be segregated into Solar RPO & Non-Solar RPO, similar to RPO targets which are also segregated.
iii.In the two segments, GTAM contracts will have Green Intraday, Day Ahead Contingency, Daily, and Weekly Contracts.
Bidding will take place on a 15-minute time-block wise MW basis in the Green Intraday Contract & Day Ahead Contingency Contract.
For Daily & Weekly Contracts, bidding will take place on an MWh basis. Both buyers and sellers will submit the bid, the seller will provide a profile in terms of the 15-minute time block-wise quantity (MW) along with the price (Rs/MWh). In the case of multiple buyers, the profile will get allocated on a pro-rata basis.
iv.Price discovery will be taking place on a continuous basis (price-time priority basis).
v.The Energy scheduled through the GTAM contract will be deemed as RPO compliance of the buyer.
Recently Related News:
i.Raj Kumar Singh, MoS (IC) Power, and New & Renewable Energy stated that India will have around 60% of the installed capacity of the electricity generation from renewable resources by 2030.
ii.US Agency for International Development (USAID) has collaborated with the Ministry of New and Renewable Energy (MNRE)'s National Technical Institutions to increase US-India collaboration for clean energy development.
About Ministry of New and Renewable Energy (MNRE)
Minister of State (MoS) IC – Raj Kumar Singh
Headquarters – New Delhi
NCRD Released Accidental Deaths & Suicides in India 2019 Report; Delhi recorded highest number of road accidents deaths among cities
On 1st September 2020, The National Crime Records Bureau(NCRB), Ministry of Home Affairs released an annual report titled "Accidental Deaths and Suicides in India(ADSI) 2019". This is NCRB's 53rd edition of the series which was started in 1967.
This is the only most comprehensive data bank related to the accidental and suicidal death available with the government of India.
About the Report:
i.The report is prepared with the data and information on deaths due to accidents and suicides which were collected by the State Crime Records Bureaux (SCRBx) from the District Crime Records Bureaux (DCRBx) and sent to the NCRB.
ii.The data of the cities with a population of 10 lakh or more are collected separately.
Features:
i.The report contains the age group wise and sex wise details of the victims.
ii.The report classified the accidental deaths as two groups based on causes,
Causes attributable to nature (tornado, earthquake, epidemic, flood etc.)
Causes not attributable to nature (air crash, drowning, explosion, poisoning, traffic accidents etc).
iii.The report contains the details of deaths due to road accidents by causes, place of occurrence, type of road, month of occurrence and by time of occurrence.
iv.The report also contains the details on suicide by causes like bankruptcy, marriage, relationships, failures, property disputes etc and details of professional educational and social profile of the victims.
v.This also contains details of farmer's suicide by cause, educational and scial status etc.,
Note:
The reason of suicides among farmers has not been published by NCRB since 2015.
Accidental deaths:
i.According to the report the variation percentage of accidental deaths and suicide during 2019 over 2018 are around 2.3% and 3.4% respectively.
ii.Traffic accidents are the major contributor of the total accidental deaths in India which amounts to around 43% of total accidental deaths followed by sudden deaths, drowning and poisoning which collectively contributed around 24%.
iii.Natural disasters contribute 2% of the accidental deaths.
Road Accidents:

i.According to the report, road crash deaths in the country have increased by 1.3 per cent to 1,54,732 from 1,52,780.Number of accidents in the city, however, sees a decline of 7.2% as compared to 2018.
ii.Delhi recorded the highest number of deaths due to dangerous driving and overall road accidents in 2019.In Chennai and Bengaluru, 1,258 and 768 persons died in road accidents respectively.
Traffic Accidents:
i.Around 85% of the deaths due to traffic accidents were in the road accidents and the remaining 15% was caused due to railway accidents and accidents at the railway crossing.
ii.Around 7.7% victims of road accidents were pedestrians and motorised two wheelers are stated as the deadliest with 38%.
iii.Road traffic injuries is the 8th leading cause of death in India of which around 65% belong to the age group of 18 – 45 years.
Suicidal deaths:
i.The report states that around 139,123 people died by suicide in India during 2019.
ii.Maharashtra (18,916), Tamil Nadu (13,493), West Bengal (12,665), Madhya Pradesh (12457) and Karnataka (11,288) accounts for 49% of the suicides in India.
iii.Two third of suicides in India during 2019 belongs to the category with annual income less than Rs.1 lakh.
iv.Suicides among daily wage earners was higher which contributes 23% of those who died due to suicide.
v.The majority of the victims belong to the age group of 18-45 and educated.
Farmers Suicide:
i.According to the report the number of farmers which includes cultivators and farm labourers, who committed suicide in 2019 is around 10,281 which is only 68 numbers less than the farmers committed suicide in 2018.
ii.Suicide involving persons engaged in farming sector have increased in 2019 compared to 2018.
iii.Maharashtra topped the list constituting 38.2% (3927) of the such cases followed by Karnataka with 19.4%(1992), Andhra Pradesh with 10%(1029), Madhya Pradesh with 5.3%(541) and Telangana and Chhattisgarh with 4.9% (499) each.
iv.The farmers account for 7.4% of total suicides in India.
v.Maharashtra (2680) followed by Karnataka (1331), Andhra Pradesh (628) and Telangana (491) record the highest suicides in the farming sector which includes farmers and cultivators in India during 2019.
vi.West Bengal, Bihar, Odisha, Uttarakhand, Manipur, Chandigarh, Daman & Diu, Delhi, Lakshadweep and Puducherry reported 'zero' farmer suicides that includes cultivators and agricultural labourers during 2019.
Click here for complete report
Report Analysis carried out by SaveLIFE Foundation:
Uttar Pradesh recorded the highest road crash deaths with 15% of total deaths followed by Maharashtra with 9.4% and Madhya Pradesh with 7.7%.
97.3% of total traffic accidents occur in the 53 mega cities of India during 2019 where Chennai accounts for 10.2% of total road accidents reported in mega cities followed by Delhi with 8.0%.
Recent Related News:
i.National Crime Record Bureau's (NCRB) report on Crime in India for the year 2018 was released. The report finds that over 50 lakh crimes have been registered in 2018 which is 1.3% more than that of 2017.
ii.National Crime Records Bureau (NCRB) report titled 'missing women and children in India' states that the highest number (33,964) of women who go missing in India are from Maharashtra & the number of missing children are maximum (10, 038) in the State of Madhya Pradesh (MP) in the year 2016, 2017 & 2018.
About NCRB:
Director– Ramphal Pawar, IPS
Headquarters– New Delhi
ICAI to Come Out with Forensic Accounting, Investigation Standards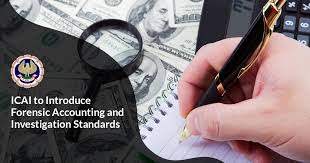 The Institute of Chartered Accountants of India (ICAI) plans to come out with a detailed set of forensic accounting and Investigation standards by the end of December 2020. The move will make India the first country in the world to release a set of standards for Forensic accounting and Investigation.
The council of ICAI has accepted the proposal of Digital Accounting and Assurance Board (DAAB) of ICAI to develop and issue a set of Forensic Accounting and Investigation Standards (FAIS) in India.
Key Points:
ICAI is coming out with standards at a time when forensic accounting and investigation are being increasingly used to ascertain facts in corporate and banking frauds.
i.The standards will help in improving the quality of work and ensure more reliability.
ii.The standards will be useful to Law Enforcement Agencies, Corporates, Banks & other stakeholders to appreciate the common practices and understand finer nuances of conducting Forensic Accounting & Investigation Engagements.
iii.There will be 30 Standards under six groups.
iv.ICAI has been conducting a flagship certificate course on Forensic Accounting & Fraud Detection since 2009.
Reserve Bank of India Guidelines:
Reserve Bank of India (RBI) has mandated forensic audit for transactions over Rs. 200 crores. Lenders and Companies can individually call for audits or investigations upon suspected fraud.
Forensic Accounting:
Forensic Accounting is the investigation of fraud or financial manipulation by performing extremely detailed research and analysis of financial information.
Usually, Forensic accountants are hired to prepare litigation related to insurance claims, insolvency, fraud, skimming and any other type of financial theft.
About ICAI:
President – Atul Kumar Gupta
Headquarters – New Delhi
Ladakh & Lakshadweep Included in 'One Nation-One Ration Card' scheme; 26 States/UTs Connected with the Scheme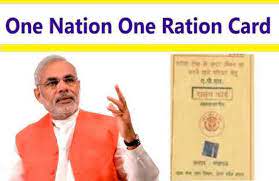 The Union Territories(UTs) Ladakh & Lakshadweep have been included in the 'One Nation-One Ration Card' scheme on 'Integrated Management of Public Distribution System'(IM-PDS). After the integration of these two UTs, a total 26 States /UTs Connected with the Scheme and will benefit about 65 crore people.
Key Info
i.Approval– Union Minister of Consumer Affairs, Food & Public Distribution, Ram Vilas Paswan has recently approved the integration of Ladakh and Lakshadweep with the scheme in a review meeting chaired by him.
ii.Necessary Preparatory Activities
The necessary preparatory activities to integrate the new states/UTs with the national cluster includes the following:
Upgrading the electronic point of sale (e-POS) software, integration with central IM-PDS and Annavitran portals, availability of ration cards/beneficiaries data in Central Repository(requisite testing of national portability transactions) will be completed with the support of central National Informatics Centre (NIC) team.
iii.Target– The remaining states will be integrated in the scheme by March 2021.
Note:
Ladakh and Lakshadweep have completed the trial and testing of national portability transactions with other states/UTs in the national cluster.
About One Nation-One Ration Card Scheme
Beneficiaries
Under this scheme, the beneficiaries covered under the National Food Security Act(NFSA), 2013 can avail the food grain from any Fair Price Shop(FPS) or ration shops located across India, irrespective of their physical location anywhere in the country.
The beneficiaries will be identified and verified through biometric/Aadhaar authentication at the FPS on the electronic point of sale (e-POS) devices.
Benefits
The migratory beneficiaries who frequently change their place of dwelling to search for employment, can now lift their entitled quota of foodgrains from any FPS anywhere in the country by using their same/existing ration card.
General Info
Under NFSA, there are over 81 crore ration card holders and each beneficiary is entitled to get 5 kg foodgrains at a subsidised rate of Rs 1-3 per kg a month.
States/UTs included in the scheme
Andhra Pradesh, Bihar, Dadra and Nagar Haveli and Daman & Diu, Goa, Gujarat, Haryana, Himachal Pradesh, Jammu & Kashmir, Jharkhand, Karnataka, Kerala, Madhya Pradesh, Maharashtra, Manipur, Mizoram, Nagaland, Odisha, Punjab, Rajasthan, Sikkim, Telangana, Tripura, Uttar Pradesh and Uttarakhand.
Recent Related News:
i.Prime Minister Shri Narendra Modi, during televised address to the nation, has announced the extension of Pradhan Mantri Garib Kalyan Ann Yojana (PMGKAY) from July, 2020 till the end of November 2020, with an outlay of more than Rs 90,000 crore.
ii.Under the 'Kumhar Sashaktikaran Yojana' of the Khadi and Village Industries Commission (KVIC) Union Home Minister Amit Shah distributed 100 electric potters wheels to 100 trained artisans of Gujarat in a programme at the Gandhinagar constituency through video conferencing from New Delhi.
About Ladakh
Lieutenant Governor– Radha Krishna Mathur
Capital– Leh, Kargil
About Lakshadweep
Capital– Kavaratti
Administrator– Dineshwar Sharma IPS
CFI is set to Host the First Ever Cycling Summit in 2021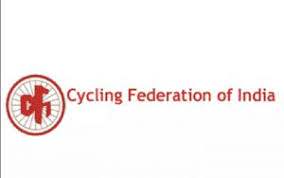 Cycling Federation of India(CFI) is set to host the first ever Cycling Summit in 2021 in Delhi, Mumbai and Bengaluru.The one-day summit is designed with an aim to promote the culture of cycling and sharing of knowledge between beginner and professional cyclists. On 1st September 2020, CFI signed a Memorandum of Understanding(MoU) for the 2021 summit with Contarctica, a marketing exploration firm.
About Cycling Summit 2021:
i.The summit is expected to attract around 25000 participants in each city.
ii.This summit will bring together the renowned athletes, cycling enthusiasts and business from all over India.
iii.The 2021 Cycling Summit will consist of cyclists, athletes, fitness and sports enthusiasts, cycling coaches, health and nutrition experts and influencers.
iv.Domestic and global brands will take part in the 2021 summit to provide the needs of health along with fitness enthusiasts.
Events:
i.The summit will begin with a cycle ride from the heart of the city to the venue location.
ii.A series of events like workshops, masterclasses and interaction with distinguished athletes are likely to be launched.
iii.The summit will also feature a cycle tech show, city tours, demos and product launches.
Recent Related News:
The Smart City Mission of the Ministry of Housing and Urban Affairs opened the registration for India Cycles4Change Challenge launched by Hardeep Singh Puri, Minister of State Housing and Urban Affairs.
About Cycling Federation of India(CFI):
President– Parminder Singh Dhindsa
Secretary General– Maninder Pal Singh
Headquarters– New Delhi
Federal Bank & Innoviti Partnered to provide Affordable Options of Federal Bank Debit Cards by Innoviti POS terminals

To provide convenient and affordable options of Federal Bank Debit Cards through Innoviti Point of Sale (POS)terminals, the Federal Bank and Innoviti Payment Solutions Pvt. Ltd(Innoviti) have entered into a partnership, which will offer Equated Monthly Installments(EMIs) options to over 7.5 million Federal Bank Debit Card holders at over 70,000 Innoviti POS terminals across 1000 cities.
The partnership is in view of COVID-19 crisis as people are cautious about their spending and still will need affordable options in essential categories such as healthcare, education and IT (computers and laptops).
Points to be Noted
EMI– Through this partnership customers can access the credit, which can be repaid in convenient Equated Monthly Installments(EMIs) through their Federal Bank Debit Card, particularly in smaller Tier 2/Tier 3 towns.
Eligibility
The proposed solution design is simple. The customers can have an instant credit eligibility check if they dip a Federal Bank Debit Card in Innoviti's POS.
The eligible customers need to enter their PIN(Personal Identification Number) and access the credit in a seamless manner.
Options for Merchants and Brands
Through in-depth integration of business billing systems with Innoviti's payment system, there are options for merchants and brands to enable product-specific EMI schemes as well.
Note– Initially the EMI options have been limited to credit cards and primarily used for purchases in durables and mobiles.
Key Info
i.Innoviti is processing over USD 6.5 billion annualized offline merchant payment volume. As per the RBI data, this is approximately 5% of India's offline merchant volume.
ii.It directs monthly terminal output at USD 7000 per terminal. According to the RBI data, this is double the India's average of all other payment providers
iii.Innoviti has further powered gross margins, with the use of technology to constantly drive reliability and automate processes, which makes it the most capital-efficient company in this space (based on publicly available data).
Additional Info
Innoviti is backed by marquee investors like Bessemer Venture Partners(USA), SBI Venture Capital(Singapore), FMO(Netherlands), and Catamaran(India).
FMO and Bessemer led the series C funding.
Recent Related News:
i.Airtel Payments Bank Ltd has partnered with National Skill Development Corporation (NSDC) to train and skill the youth in rural India.This will enable them to find employment opportunities and become entrepreneurs in the financial services sector.
ii.The Asian Development Bank (ADB) and the Green Climate Fund (GCF) agreed to partner toward the "Green Recovery". This is to help hands for the people who are facing the harsh economic impact due to COVID-19 pandemic.
About Innoviti Payment Solutions Pvt. Ltd:
Registered office– Bangalore, Karnataka
Chief Executive Officer(CEO)– Rajeev Agrawal
About Federal Bank:
Headquarters– Aluva, Kerala
Managing Director(MD) & CEO– Shyam Srinivasan
Tagline – Your Perfect Banking Partner
Adani Green Energy Ltd Ranked as World's Largest Solar Power Generation Company by Mercom Capital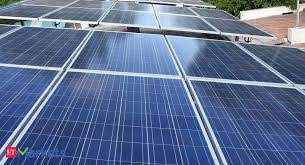 On August 31, 2020, Mercom Capital ranked Adani Green Energy Ltd (AGEL) as World's Largest Solar Power Generation Asset Owner in terms of operating, under-construction and awarded projects.
GCL New Energy (7.1 GW), a Hong Kong-listed independent solar power producer, ranked second, followed by Tokyo-based renewable energy developer, SB Energy (7 GW).
Mercom Capital Group is a clean energy communication consulting firm.
Key Points:
i.AGEL's under-construction and awarded capacity stands at 10.1 GigaWatts (GW) and its operational capacity is nearly 3 GW.
ii.AGEL's renewable energy portfolio stands at 12.32 GW, which exceeds the total capacity installed by the entire US solar industry in 2019.
iii.Solar energy generation with this capacity will displace 1.4 billion tons of carbon dioxide.
iv.The key criteria for qualification were that developers should have projects in at least two countries.
v.The developers hail from all around the world, including countries like India, China, the United States, Europe, Japan and Canada.The top 10 large-scale developers account for 33 GW of operational projects worldwide.
Amul becomes 1st Indian Dairy Company to Enter Rabobank's Global Top 20, 2020 List; Switzerland's Nestle topped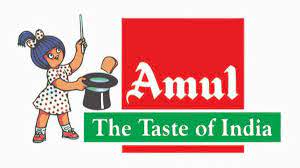 Amul, Gujarat Cooperative Milk Marketing Federation (GCMMF) became the first Indian Dairy Company to enter Rabobank's Annual listing of Global Dairy Top 20, 2020 Companies. Amul was ranked 16th with an annual turnover of USD 5.5 billion (approximately Rs 40,240 Crores). Switzerland's Nestle topped the list.
Rabobank is a Dutch multinational banking and financial services company.
Key Points:
i.Amul has experienced a 17% Compound Annual Growth Rate over the past decade due to growing milk collections, expanding into processing capacity, entering new markets and launching new products.
ii.Switzerland's Nestle topped the list with a turnover of USD 22.1 Billion, followed by France's Lactalis with USD 21 Billion turnovers.
iii.Several factors like Exchange Rate Fluctuations, modest commodity price appreciation, and limited organic growth in major dairy categories have contributed to the relatively modest gains in the Combined Turnover of the Global Dairy Top 20.
About AMUL
i.Gujarat Cooperative Milk Marketing Federation (GCMMF) is India's largest food product marketing organization with an annual turnover of USD 5.1 Billion in 2019-20.
ii.It is an apex organization of Dairy Cooperatives of Gujarat, it aims to provide remunerative returns to the farmers and also serve the interest of consumers by providing quality products.
iii.It is based out of Anand, Gujarat, India. Its tagline is "The Taste of India".
iv.Managing Director- RS Sodhi.
Note – India is the World's Largest Milk Producer, with 22 per cent of global production according to the Food & Agricultural Organization (FAO) of the United Nations.
IRDAI Set Up 6 Member Working Group Headed by Dinesh Pant to Study Index Linked Products for Life Insurance Companies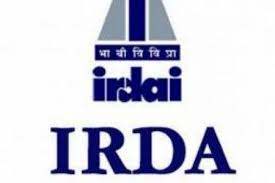 On 1st September 2020, Insurance Regulatory and Development Authority of India (IRDAI) formed a 6-member working group headed by Dinesh Pant, appointed actuary of Life Insurance Corporation(LIC) to scrutinize various aspects for allowing the life insurance companies to offer index linked products.
Background:
i.The regulations of IRDAI does not permit the insurance companies to offer or sell the index linked products.
ii.The insurers requested IRDAI to permit them to sell the index linked products.
iii.Considering the request of the life insurers, the working group has been constituted to study the aspects of index linked products in the life insurance segment.
About the Working Group:
Members:
The working group of 6 members headed by Dinesh Pant, includes members from private insurers and IRDAI,
i.Anil Kumar Singh, appointed actuary, Aditya Birla Sun Life Insurance
ii.Jose C John, appointed actuary, Max Life Insurance
iii.Manish Kumar, chief investment officer, ICICI Prudential Life Insurance
iv.Y Srinivasa Rao, DGM, investment department, IRDAI
v.DNK LNK Chakravarthi, AGM, actuarial department, IRDAI
Roles:
i.The working group will submit the report within 2 months.
ii.The group will examine the needs of the products in India, how they meet the needs and interest of the customers relative to the traditional saving products.
iii.They will examine the index linked products that are available for sale in Indian market in terms of product structure, ease of customer understanding and administrative processes, sales volumes and any other relevant matters.
Other terms of the group:
i.The working group will study the practices of the other jurisdictions associated with the Index Linked Products structure and operations.
ii.The group will make recommendations on specific aspects like product structure and its pricing.
iii.The group will also suggest any possible amendments to the current regulations of IRDAI like product and investment regulations.
iv.The group may invite experts from outside for discussion on the basis of needs.
Recent Related News:
i.IRDAI Constitutes 9-member Working Group Headed by Suresh Mathur to Look into the Possibility of Forming 'Pandemic Risk Pool'.
ii.IRDAI Forms 9-Member Working Group Headed by Anjan Dey to Look Into Drone Insurance.
About IRDAI:
Chairman– Dr. Subhash C. Khuntia
Headquarters– Hyderabad, Telangana
K Padmakar, Director (HR) of BPCL took Additional Charge as CMD, as D Rajkumar Retired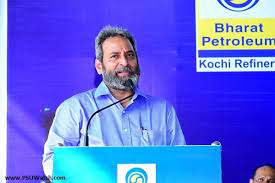 K Padmakar, Director (HR) of Bharat Petroleum Corporation Limited (BPCL) has been given additional charge as Chairman and Managing Director (CMD) of BPCL until further orders by the Ministry of Petroleum and Natural Gas. He succeeds D Rajkumar who superannuated after attaining 60 years on August 31, 2020. Ramamoorthy(R)Ramachandran, director refineries also stepped down with D Rajkumar on the same day due to the same reason.
Key Info
i.K.Padmakar is the senior most among the functional directors on the board of BPCL.
ii.D Rajkumar has been CMD since 2016. He has been acclaimed as one of the top 100 "Most Influential CEOs" in the world, by the CEOWORLD Magazine.
About BPCL:
It is the the country's second biggest state refiner
Headquarters– Mumbai, Maharashtra
LC Goyal gets 1-year extension in his tenure as CMD of ITPO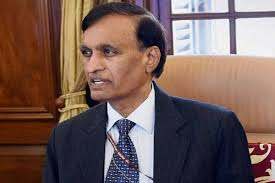 On 31st August 2020, the Appointment Committee of the Cabinet headed by Prime Minister Narendra Modi approved the 1-year extension in the tenure of L C Goyal, as the Chairman and Managing Director (CMD) of India Trade Promotion Organisation (ITPO), the trade promotion agency of the ministry of Commerce and Industries.
Goyal will hold the position for the extended period of 1 year from 1st September 2020 till 1st September 2021.
About LC Goyal:
i.Goyal, retired Indian Administrative Service (IAS) officer of 1979 batch from Kerala Cadre served as the Union Home Secretary and sought early retirement in 2015, with 17 month remaining in his tenure.
ii.He was appointed as the CMD of ITPO in August 2015.
iii.Previously his term was extended for one year on 14th August 2017, 31st July 2018 and 22nd August 2019.
IAS Officer Usha Padhee Became the First Woman DG of Bureau of Civil Aviation Security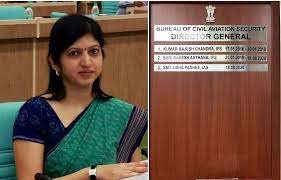 On 28th August 2020, Usha Padhee, Indian Administrative Service (IAS) officer of 1996 batch from Odisha Cadre became the first Women and the third IAS officer to be appointed as the Director General(DG) of Bureau of Civil Aviation Security(BCAS), a security regulator of civil aviation industry in India under the Ministry of Civil Aviation. She succeeds Rakesh Asthana(IPS) who was appointed as the Director General of Border Security Force(BSF) on 17th August 2020.
She is currently serving as the joint secretary in the Ministry of Civil Aviation and she was given additional charge as DG of BCAS until a new incumbent takes over the position.
About Usha Padhee:
i.Usha Padhee handled the government's flagship scheme of regional connectivity in the Ministry of Civil Aviation.
ii.The central deputation tenure of Usha is scheduled to end on 16th July 2022.
iii.Prior to her deputation to the central services, she served as the Secretary of School and Mass Education, Government of Odisha.
IIT Guwahati Collaborates with University of Pardubice, Czech Republic for Data Protection Project
A Team of Researchers from Indian Institute of Technology, Guwahati have collaborated with University of Pardubice, Czech Republic to work towards developing indigenous algorithms to protect the Country's digital data from cyber-attacks by advanced computers.
Team of Researchers:
The Indian team is led by Dr. Gaurav Trivedi, Associate Professor, Department of Electronics and Electrical Engineering, IIT Guwahati, Professor Srinivasan Krishnaswamy, Assistant Professor, Department of Electronics and Electrical Engineering, IIT Guwahati. Professor Zdenek Nemec and Professor Jan Pidanic from the University of Pardubice.
The team also consists of Research Scholars Bikram Paul, Uddipana Dowerah, Tarun Kumar Yadav, Balbir Singh, Abhishek Agarwal, Meenali Janveja and Souradip Pal from IIT Guwahati.
Recognitions:
The work has been published in the IEEE International Conference Radioelektronika (RADIOELEKTRONIKA). It received 3rd best paper award by IEEE Czechoslovakia Section based on its research contributions.
Work of the Research Team:
i.It has developed Post-Quantum Cryptography(PQC)-based encryption algorithms, and designed indigenous soft Internet Protocols (IPs), which will be integrated into System-On-Chip (SoC) to protect the computers from cyber-attacks.
ii.These algorithms and IPs will protect critical data such as national security data and citizen information through an unbreakable lock-and-key.
iii.The Team has developed Advanced Encryption Standard (AES) architecture for Internet-of-Things (IoT) applications in the healthcare sector, which will encrypt and decrypt data for transmission across the Internet. It will be suitable for low power IoT applications too.
Background:
i.The recent advances in Computer Science, such as development of Quantum Computer has opened up many possibilities as well as enormous threats.
ii.Once Quantum Computers become the workhorses in the future, they can be used to easily break the sensitive data protected by encryption, which will make all the data obsolete and vulnerable.
iii.These threats have given rise to a new field of research called "Post-Quantum Cryptography (PQC)" and research teams all over the globe, which are working on developing algorithms to secure data from attacks by advanced computers.
Recent Related News:
i.IIT Roorkee Develops "Unisaviour" – Disinfection Box to Sterilise Personal Belongings to minimise the COVID-19 transmission.
ii.The IIT, Banaras Hindu University (BHU) to develop a biotechnology based water treatment system for the purification of sewage water flowing into the rivers Ganga and Godavari through the SPRING Project.
About IIT Guwahati:
Director – T.G. Sitharam
Location – Assam
Olympic & Giant Slalom ski Champion Viktoria Rebensburg retires at 30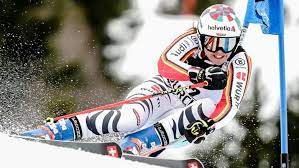 On September 1, 2020, Germany's Olympic Ski Champion Viktoria Rebensburg announced her retirement from Alpine Skiing at the age of 30. Rebensburg was a German World Cup-winning Alpine Ski Racer.
Key points:
i.She was born on 4th October 1989 at Tegernsee, Bavaria, Germany.
ii.Rebensburg won the World Cup Giant Slalom title in 2011, 2012 and 2018.
iii.She won the Gold Medal in 2010 Winter Olympics held at Vancouver (Canada) in Giant Slalom, a discipline in Alpine Skiing.
iv.She won the Bronze Medal at the 2014 Winter Olympics held at Sochi(Russia) in Giant Slalom.
v.She was a 2-time World Silver Medallist in Giant Slalom (2015, 2019).
vi.Rebensburg finishes her career with 19 career World Cup wins and 49 podium finishes.
She was injured in a crash during a World Cup Super-G Race in February in Garmisch-Partenkirchen, which kept her from performing at her best.
Ramachandra Guha Authored New book 'The Commonwealth of Cricket: A Lifelong Love Affair with the Most Subtle and Sophisticated Game Known to Humankind'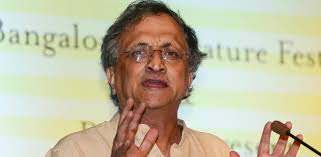 Indian writer Ramachandra Guha has authored a new book, 'The Commonwealth of Cricket: A Lifelong Love Affair with the Most Subtle and Sophisticated Game Known to Humankind'. The book portrays the entire arc of the game(cricket) in India, across all levels at which it is played and gives a glimpse of local heroes, provincial emblems and international stars. The book will be co-published by HarperCollins India and William Collins.
Key Info
i.Indian right of the book is acquired by Publisher Udayan Mitra, while UK and Commonwealth rights (excluding India) is acquired by Arabella Pike, William Collins Publishing Director
ii.The book is to be released in November, 2020.
iii.The author offers a brilliantly charming memoir and a charter of the life of cricket in India.
About Ramachandra Guha
Ramachandra Guha is currently serving as a Professor at Krea University, Andhra Pradesh. He has served as an administrator of Board of Control for Cricket in India(BCCI)
Other books authored by him includes– The Unquiet Woods, India after Gandhi, and a two-volume biography of Mahatma Gandhi.
Books on Cricket– Corner of a Foreign Field, The Picador Book of Cricket, Spin and Other Turns, Wickets in the East.
Hollywood Actor Channing Tatum is Set to Publish His First Children's Book "The One and Only Sparkella"
On 1st September 2020, Hollywood Actor Channing Tatum (American) announced the release of his first book, a Children's picture book titled "The One and Only Sparkella" dedicated to his daughter Everly. The book featuring the illustrations of Kim Barnes is set to be published by Feiwel & Friends on 4th May 2021.
The book portrays a young girl Ella who likes sparkly things and gets teased at school and Ella's father who teaches her to express and love herself.
World Coconut Day 2020: September 2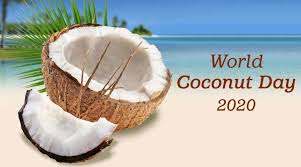 World Coconut Day is observed annually on September 2 to create awareness about the importance, usage of coconut and its benefits across the world. Predominantly, the day is celebrated in Asian and Pacific regions to a large extent as they contain the world's most coconut growing production centres.
Theme of World Coconut Day 2020– "Invest in Coconut to save the world"
Aim of the day 2020
To boost investments and promote the development of the coconut industry worldwide.
The aim for this year's World Coconut Day is to encourage investments and promote the development of the coconut industry.
ICC – Every year the theme is decided by the International Coconut Community(ICC),an intergovernmental organization of coconut producing countries organized under the aegis of the United Nations Economic and Social Commission for Asia and the Pacific (UN-ESCAP).
Background
i.1st day was celebrated in 2009, to commemorate the foundation day of APCC(Asian and Pacific Coconut Community (APCC).
ii.APCC operates under the United Nations Economic and Social Commission for Asia and the Pacific (UN-ESCAP).
iii.APCC was established in the year 1968 in the name of Asian Coconut Community and it named later as APCC.
iv.Later, the APCC was renamed as International Coconut Community(ICC)
World Coconut Day
i.The event is attended by many farmers, industrial concerns of coconut productions, and businesspersons.
ii.The event includes awareness campaigns, technical sessions by expert speakers about the advantages of coconut usage and specialised knowledge in coconut farming.
Key Info
In India, Kerala is the largest producer of coconut. Tamil Nadu and Karnataka are also making progress in this sector.
Tamil Nadu's annual production is around two crore 17 lakh nuts, the productivity is further enhanced by initiatives like the Integrated Coconut Plantation Scheme.
Facts about Coconut
i.Name
The name coconut is derived from the 16th century Portuguese and Spanish word coco(mythical character), which means 'head' or 'skull' which resembles facial features after three indentations in the coconut shell.
ii.Benefits & Usage of Coconut
Boost Immunity, helps to manage blood sugar levels for diabetics; Coconut oil can be used to tackle hair problems and as a remedy for skin issues; Coconut meat( flesh inside the coconut), a source of healthy fats and nutrients can be used as an ingredient in food.
Recent Related News:
i.National Doctors Day 2020 – July 1
ii.International Day of Cooperatives 2020 – 4th July (First Saturday of July)
About International Coconut Community(ICC):
ICC currently has 20 coconut producing member countries. The ICC member countries include eight Asian countries: India, Indonesia, Malaysia, Philippines, Sri Lanka, Thailand, Vietnam and Timor Leste, nine Pacific countries: Federated States of Micronesia, Fiji, Kiribati, Marshall Islands, Papua New Guinea, Samoa, Solomon Islands, Tonga and Vanuatu, one Caribbean country: Jamaica, one African country: Kenya and one country in South America: Guyana.
Headquarters– Jakarta, Indonesia
Executive Director– Jelfina C. Alouw
National Small Industry Day – August 30 2020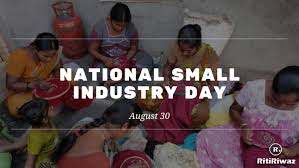 National Small Industry Day is observed annually on August 30 in our country.The day is observed to promote small industries across the country and recognizes the contribution made by small scale industries.
Background:
i.To acknowledge the announcement of an extensive policy package for the small-scale industry in August 30,2000, the National Small Industry Day is observed every year on the same date.
ii.On 30 August 2001, the Ministry of Small-Scale Industries organised a Convention for all SSI Entrepreneurs.
Aim: The main reason for celebrating this day is to highlight the importance of having small scale industries and generating job opportunities for people living in both rural and urban areas. Also celebrates to provide a platform for the people who are running or working in small scale industries.
Andhra Pradesh Government Receives Nod to form Crop Insurance Firm from IRDA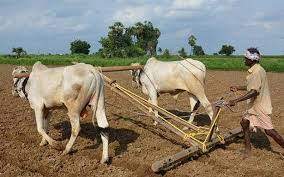 Insurance Regulatory and Development Authority (IRDA) to form its Crop Insurance Firm Andhra Pradesh General Insurance Company (APGIC).
Andhra Pradesh is among the few states like Bihar, West Bengal that has chosen to have their own crop insurance schemes.
Key Points:
i.Andhra Pradesh General Insurance Company (APGIC) will run the state's own YSR Free Crop Insurance Scheme.
ii.The authorised share capital of the company is Rs 101 Crores divided into 10.10 Crore equity shares of Rs 10 each.
iii.To be eligible for the scheme, the farmers must register themselves on the e-Karshak app (real-time crop registration window).
iv.Department of Agriculture will be the nodal agency for the implementation of the Crop Insurance scheme.
v.The Farmers need to enrol for the scheme by September 5, by paying a premium of Rupees 1.
Background:
i.The state government will provide free crop insurance to all the farmers from 2019–2020 under YSR Crop Insurance Scheme.
ii.In June 2020, the state government released Rs 596.36 crore for crop insurance claims.
iii.Around Six Lakh Farmers are expected to benefit from the scheme, the amount will be directly deposited in the bank accounts of the farmers.
Recent Related News:
i.AP ranked 1st in the country for the overall implementation of POSHAN (Prime Minister's Overarching Scheme for Holistic Nourishment) Abhiyaan as per September 2019 progress report of NITI Aayog.
ii.Bharti AXA General Insurance has launched its crop insurance campaign, 'Bohot Zaroori Hai' for farmers in Maharashtra and Karnataka to encourage them about their yield protection and financial security.
About Andhra Pradesh:
Chief Minister – Y. S. Jaganmohan Reddy
Lakes – Kolleru Lake, Pulicat Lake
Madhya Pradesh Govt Launched Cleanliness Campaign, 'Gandagi Bharat Chhodo Madhya Pradesh'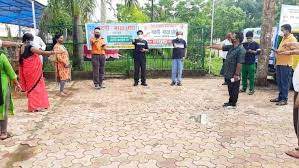 Bhupendra Singh, Madhya Pradesh(MP) Urban Development and Housing Minister launched a 15 day campaign(August 16-30, 2020) 'Gandagi Bharat Chhodo Madhya Pradesh' (Free India and Madhya Pradesh from garbage) from Sagar, MP.
5 themes of the Campaign
The campaign was executed based on the following themes, From August 16 to 17 Cleanliness Oath was administered, From August 18 to 20 online dialogues and discussions was organized to ban use of plastic in markets and public places.
From August 21 to 23, Covid-19, awareness will be generated among the people & awareness created about Cleanliness in COVID conditions, From August 24 to 26,generating awareness about waste segregation at source and safe disposal of harmful waste in residential complexes, discussions will be held between the members of voluntary organizations and residential associations.
From August 26 to 30, swacchta shramdaan will be done with the cooperation of civic bodies as well as organizations and special cleanliness campaign inside and outside all the public toilets will be launched by the civic bodies.
Key Info
i.Under the campaign awareness programmes were organized in seven thousand 178 settlements
ii.About 35 lakh people from 378 urban bodies in Madhya Pradesh took part in the campaign.
iii.During the campaign, as per the performance of the urban bodies, the best ones were awarded by the chief minister.
Additional Info
i.During the campaign over 7 lakh people took oath to maintain cleanliness and eight lakh 70 thousand people were approached to make compost from wet waste.
ii.Four lakh 65 thousand masks were distributed with the help of citizens under the mask awareness campaign.
iii.About 10,000 Corona Warrior sanitation workers were honoured.
iv.A total of 18 thousand 560 challans were made against polythene carry-bags.
Recent Related News:
i."Intzaar Aap Ka" campaign is started by the Madhya Pradesh Tourism Board(MPTB), over the social media platform in Madhya Pradesh to attract tourists with taglines and the description of the tourism destinations of the State.
ii.Raghu Sharma, Health minister of Rajasthan launched the week long campaign "Pure for Sure" from 8th July 2020 to 14th July 2020 – to ensure the purity of the milk and dairy products.
About MP:
Capital– Bhopal
National Park– Bandhavgarh National Park, Kanha National Park, Madhav National Park, Mandla Fossils National Park, Van Vihar National Park, Panna National Park, Pench National Park, Sanjay National Park, Satpura National Park,Dinosaur fossil national park.