Tripura Receives First Inland Shipping Cargo from Bangladesh under PIWTT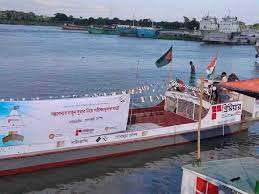 On September 3, 2020, the Daukandi (Bangladesh) – Sonamura (Tripura) Inland Waterway Protocol route has beenoperationalized giving further boost to bilateral trade between India-Bangladesh relations under Protocol for InlandWater Trade & Transit (PIWTT). This is the first ever export consignment from Bangladesh to Tripura through theinland waterways.
• Bangladeshi vessel, MB Premier carrying cement started from Daukandi on September 03, 2020, after gettingpermission from Bangladesh Inland Water Transport Authority (BIWTA), and will reach Sonamura onSeptember 05, 2020, traversing 93 kms along the river Gumti.
• The cargo would be received in the presence of the Chief Minister (CM) of Tripura, Biplab Kumar Deb and India's High Commissioner to Bangladesh, Riva Ganguly Das.
• It should be noted that this operationalization will provide an economical, faster, safer and environmentfriendly mode of transport and will result in substantial economic benefits to local communities on both sides.
• In the last one year, approx. 3.5 MMT (Million Metric Tonnes) of cargo was transported between India andBangladesh on the protocol routes.
Background:
The PIWTT was signed between India and Bangladesh in 1972 to provide inland waterways connectivity between the two countries, particularly with the North Eastern Region of India. This PIWTT was further expanded on May 20,2020 with the inclusion of additional routes and ports of calls. Read India Bangladesh sign pact to operationalise 5more ports of call & 2 new routes.
Recent Related News:
On July 27, 2020, Indian Railways handed over the specifically modified 10 railway broad gauge locomotives to Bangladesh, which will help in handling the increasing volume of passenger and freight train operations in Bangladesh. All locomotives can attain speed of up to 120 km per hour and have a residual life of 28 years or more. The move was part of a sharpened focus on India's "neighbourhood first" policy.
About Bangladesh:
Capital– Dhaka
Currency– Bangladeshi taka
President– Mohammad Abdul Hamid
12th Mekong Ganga Cooperation Senior Officials' Meeting held virtually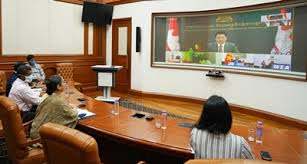 On 4th September, 2020, the 12th Mekong Ganga Cooperation (MGC) Senior Officials Meeting took place virtually,The key areas of cooperation tourism, culture, education, transport and communications were discussed and reviewed during the meeting.
The meeting was attended by Senior Officials from all 6 MGC Member States (India, Cambodia, Lao PDR (People's Democratic Republic), Myanmar, Thailand and Vietnam).
It was co-chaired by Vijay Thakur Singh, Secretary (East), Ministry of External Affairs and Mr. Sok Soken, Under Secretary of State, Ministry of Foreign Affairs and International Cooperation, Cambodia.
Key Points:
i.The meeting discussed the progress made on the MGC Plan of Action (2019-22), which was made during the 10th MGC Ministerial Meeting.
ii.The meeting discussed preparations for the 11th MGC Ministerial Meeting, to be held at the end of 2020.
iii.The progress made since the 10th MGC Ministerial Meeting held in Bangkok in August, 2019 in all areas of cooperation including tourism and culture, education, science and technology, traditional medicine and health,agriculture and allied sectors, water resources management, transportation and communication, and small and medium enterprises were reviewed.
About Mekong-Ganga Cooperation (MGC):
i.The MGC was launched in the year 2000 at Vientiane, Lao PDR.
ii.It is an initiative by six countries – India and Five ASEAN (Association of SouthEast Asian Nations) countries (Cambodia, Lao PDR, Myanmar, Thailand and Vietnam).
iii.The main areas of cooperation between MGC are tourism, culture, education, transport and communications.
iv.Ganges and Mekong are civilizational rivers, The MGC initiative aims to establish closer contacts among people living near the two major river basins.
v.The Mekong region is important for India's 'Act East Policy' for economic integration with Southeast and East-
Asian Countries.
Mekong & Ganges:
i.The Mekong is the largest river in SouthEast Asian Region and flows through six countries such as Vietnam,Thailand, Laos, Cambodia, Myanmar and China.
ii.The Ganges is a holy river in India and flows through the states of Uttarakhand, Uttar Pradesh, Bihar, Jharkhand, and West Bengal.
Recent Related News:
i.Indian officials, including representatives from enforcement agencies, participated in the 32nd special EurasianGroup on Combating Money Laundering and Financing of Terrorism (EAG) plenary meeting 2020, under the aegis of the Financial Action Task Force (FATF).
ii.Union Minister of Finance & Corporate Affairs, Nirmala Sitharaman attended the 5th Annual Meeting of Board of Governors of New Development Bank (NDB) through video-conference in New Delhi.
About Ministry of External Affairs:
Union Minister – Subrahmanyam Jaishankar
Minister of State – V. Muraleedharan
C-CAMP sign MoU with India-Sweden Healthcare Innovation Centre to nurture frugal innovations
On September 4, 2020, Centre for Cellular and Molecular Platforms (C-CAMP) signed a Memorandum of Understanding (MoU) with India Sweden Healthcare Innovation Centre (ISIC) to identify and find innovations to make quality healthcare affordable and accessible for all.
The Collaboration is aimed at building a strong crop of biopharmaceuticals, medtech, diagnostics, nutraceuticals and other healthcare interventions in India.
Key Points:
i.The goal of the partnership is to create an open, holistic innovation system for scalable solutions.
ii.The partnership will extend to ISIC (India-Sweden Innovation Challenge) Innovation Challenge 2020 and will look to drive sweeping changes in the healthcare delivery system in India.
iii.It will provide an innovation platform for 'continuum of care' which encompasses diagnostics, palliative care and therapeutic interventions.
iv.In accordance with the MoU, both parties will use each other's ecosystems to promote high-impact startups from the health care sector.
v.Startups will now be able to access AIIMS Jodhpur incubation facilities and AIIMS Jodhpur labs for carrying out clinical research on their products.
vi.ISIC will also provide networking opportunities for gaining International traction.
Frugal Innovations:
Frugal innovations are 'good enough' affordable products which can improve quality at the same cost as other solutions or provide the same quality at lower costs.
India-Sweden Healthcare Innovation Challenge:
i.The India-Sweden Healthcare Innovation Centre is a tripartite collaboration between Swedish Trade Commissioner's Office, All India Institute of Medical Sciences (AIIMS), New Delhi and AIIMS Jodhpur, including partners such as Ministry of Health and Family Welfare, ICMR, Startup India, Atal Innovation Mission and Nasscom.
ii.It acts as a growth catalyst for startups through mentorship, networking and funding access and by enabling international expansion.
About C-CAMP
Chief Executive Order (CEO), Director – Taslimarif Saiyed
Headquarters – Bangalore, Karnataka
Saudi Arabia Hosted G-20 Foreign Ministers' Meeting from Riyadh; India Proposed G20 principles on cross border movement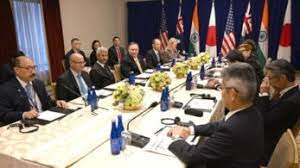 On September 3, 2020, as a part of Sherpa Track for the G20 Leaders Summit 2020, which will be held at the end of 2020, the current chair of G20 (group of twenty) i.e. Saudi Arabia hosted the virtual G20 Foreign Ministers' Extraordinary Meeting from Riyadh (Capital of Saudi Arabia) which was focused upon cross-border movement and
strengthening international cooperation across borders amid the COVID-19 pandemic.
• The meet was chaired by Minister of Foreign Affairs of Kingdom of Saudi Arabia, Prince Faisal Bin Farhan Al- Saud where Indian side was represented by Union Minister Dr. Subrahmanyam Jaishankar, Ministry of External Affairs (MEA).
Proposals by India:
–During the meet, India proposed the development of voluntary "G-20 Principles on Coordinated Cross-Border Movement of People" with three elements:
• Standardisation of testing procedures and universal acceptability of test results
• Standardisation of 'Quarantine procedures'
• Standardisation of 'movement and transit' protocols
–India also called for protecting interests of foreign students and to facilitate movement of stranded seafarers back to their home country in wake of COVID-19.
Point to be noted:
India initiated the Vande Bharat Mission and created travel bubbles for the welfare and protection of foreign citizens stranded here as well as its own citizens abroad.
Recent Related News:
As a part of the Finance Track for the G20 Leaders Summit 2020, the 3rd G20 (Group of Twenty) Finance Ministers and Central Bank Governors (FMCBG) meeting was held virtually on July 18, 2020. It was organized under the Saudi Arabian Presidency where Indian side was represented by Union Minister for Finance & Corporate Affairs Smt.
Nirmala Sitharaman. The objective of the meet was to discuss the global economic outlook amid evolving COVID-19 pandemic crisis along with other G20 Finance Track priorities for the year 2020.
About G-20 or Group of Twenty:
Composition– 19 countries and the European Union (EU) The 19 countries are Argentina, Australia, Brazil, Canada, China, Germany, France, India, Indonesia, Italy, Japan,
Mexico, the Russian Federation, Saudi Arabia, South Africa, South Korea, Turkey, the UK, and the US. 2020 Presidency– Saudi Arabia 2020 theme– Realizing Opportunities of the 21st Century For All Chairman– Saudi Arabian King Salman bin Abdulaziz Al Saud (2020)
RBI Announced Additional OMO of Rs 20,000 Cr to Ensure Orderly Market Conditions; HTM raised to 22% from 19.5%
On August 31, 2020, Reserve Bank of India (RBI) announced measures in order to ensure orderly market conditions and congenial financial conditions. In this regard Reserve Bank will conduct additional special open market operations (OMO) involving the simultaneous purchase and sale of Government securities (G-secs) for Rs 20,000 crore in two tranches of Rs 10,000 crore each on September 10, 2020 and September 17, 2020.
• The apex bank also announced term repo operations of Rs 100,000 crore (1 trillion) to infuse liquidity into the market.
• The Reserve Bank also increased the held to maturity limit (HTM) or the amount that banks invest in G-secs from 19.5% to 22%. Therefore, banks can hold fresh acquisitions of SLR (Statutory Liquidity Ratio) securities acquired from September 1, 2020 under HTM up to an overall limit of 22% of net demand and time liabilities (NDTL) up to March 31, 2021.
• This allows an additional purchase capacity of approximately Rs 3.6 lakh crore for banks without worrying about fluctuation risks over this period.
Key Points:
In order to reduce the cost of funds for banks, RBI allowed them to swap the funds raised under long term repo operations (LTRO) at 5.15% with the new funds made available under the Rs 1 trillion repo window at 4% (current repo rate).
RBI is conducting market operations as required through a variety of instruments to ensure orderly market functioning to mitigate the impact of COVID-19 and restore the economy to a path of sustainable growth while preserving macroeconomic and financial stability.
10-yr govt bond yield down by 17 bps, lowest in 3 months
On September 1, 2020, RBI measures help bring 10-yr govt bond yield down by 17 bps, lowest in 3 months. The 10- year bond yield was trading at 5.944%, its steepest decline since 13 May, 2020 from its previous close of 6.117%. Bond yield and prices move in opposite directions.
What is OMO? OMO is a part of "Operation Twist" to ease pressure evolving liquidity and market conditions. The main purpose of the OMO is to bring down the yields at the longer end.
What is Government Securities (G-Secs)?
A Government Security (G-Sec) is a tradeable instrument issued by the Central Government or the State Governments acknowledging the Government's debt obligation.
They consist of following:
Short term– usually called treasury bills, with original maturities of less than one year
Long term– usually called Government bonds or dated securities with original maturity of one year or more G-Secs carry practically no risk of default and, hence, are called risk-free gilt-edged instruments.
Recent Related News:
On August 25, 2020, Reserve Bank of India (RBI) announced a simultaneous purchase and sale of government securities (G-Secs) under open market operations (OMO) for an aggregate amount of Rs 20,000 crore in two equal tranches of Rs 10,000 crore on August 27, 2020 and September 03, 2020 on account of current and evolving liquidity and market conditions.
Static points about Reserve Bank of India (RBI):
It was established on the recommendation of the Hilton Young Commission. RBI is responsible only for printing the currency notes. Minting of coins is done by the Government of India.
Dr. Manmohan Singh is the only Prime Minister to have also served as the Governor of RBI.
RBI Releases Revised Priority Sector Lending Guidelines :Sept.2020
On September 4, 2020, Reserve Bank of India (RBI) reviewed the Priority Sector Lending (PSL) Guidelines to align itwith emerging national priorities amid COVID-19 impact. In this regard, new categories are included under priority sector for financing viz. start-ups (up to Rs 50 crore); loans to farmers for installation of solar power plants for solarisation of grid connected agriculture pumps and loans for setting up Compressed Bio Gas (CBG) plants.
Other Key features of revised PSL guidelines:
-Higher weightage has been assigned to incremental priority sector credit in 'identified districts' where priority sector credit flow is comparatively low.
-The targets prescribed for "small and marginal farmers" and "weaker sections" are being increased in a phased manner.
-Higher credit limit has been specified for Farmers Producers Organisations (FPOs)/Farmers Producers Companies (FPCs) undertaking farming with assured marketing of their produce at a pre-determined price.
-Loan limits for renewable energy have been doubled.
-For improvement of health infrastructure, credit limit for health infrastructure (including those under 'Ayushman Bharat') has also been doubled.
Recent Related News:
RBI Releases Report of Committee For Analysis of QR Code headed by Prof. Deepak B Phatak
On July 22, 2020, the Reserve Bank of India (RBI) publicized the "Report of the Committee for Analysis of QR (Quick Response) Code" under the chairmanship of Prof. Deepak B. Phatak on its website for comments / suggestions of various industry players currently involved in or associated with the use of QR codes before August 10, 2020. The report has recommended making QR codes more interoperable. QR code is used to pay utility bills, fuel, grocery, food,
travel, and several other categories.
About Reserve Bank of India (RBI):
Headquarters– Mumbai, Maharashtra
Formation– 1 April 1935
Governor– Shaktikanta Das
Deputy Governors– 4 (Bibhu Prasad Kanungo, Mahesh Kumar Jain, Michael Debabrata Patra, one is yet to be appointed).
FIDC Requested RBI to Review New Current Account Rules; Concerns on Routing All Transactions through CC/OD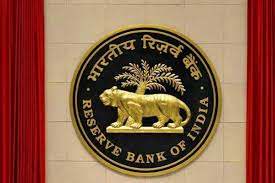 On September 1, 2020, the umbrella body for non-banking financial companies (NBFCs), Finance Industry Development Council (FIDC) requested the Reserve Bank of India (RBI) to review the current account circular dated August 6, 2020 which stated that no bank is allowed to open current accounts for the customer who availed credit facilities in the form of cash and credit (CC) or overdraft (OD) from the banking system.
Matter of Concern:
As per the circular, all transactions should be routed through the CC/OD account which is a matter of concern for FIDC as there are various current accounts of NBFCs and housing finance companies (HFCs) in the banks which may not have CC/OD facility extended to NBFC or HFC, and as per circular these current accounts will need to be closed. If closed, the loan repayments will suffer and also make tracking of business-wise collections and disbursals difficult for financial institutions.
Guidelines formed by RBI for Current Accounts:
On August 6, 2020, RBI issued revised guidelines for banks for opening current accounts in order to maintain discipline among the borrowers. In this regard the apex bank has mandated not to open current accounts for customers who have availed credit facilities in the form of cash credit (CC)/ overdraft (OD) from the banking system and all transactions shall be routed through the CC/OD account.
• The new rules will be applicable to existing current, CC/OD accounts with various banks.
In Case, a borrower has not availed CC/OD facility from any Bank, then the latter may open Current Account as per its
exposure to the former. The conditions for exposure are as under:
With Exposure of Rs.50 Crore or More:
• Mandatory Escrow Mechanism required
• Only Escrow managing bank/agent will open the Current account
• Other lenders can open Collection Accounts
• Balances in such accounts shall not be used as margin for availing any non-fund based credit facilities.
• Non-Lending banks shall not open current accounts.
Exposure More than Rs.5 Crores but less then Rs.50 Crores:
• Lending Bank : Can open Current Account
• Non Lending Bank : Can open only Collection Accounts.
Exposure Less than Rs.5 Crores:
Any Bank can open the Current Account subject to an undertaking that the customer will inform the bank(s) in case the exposure exceeds Rs.5 Crore.
Availed No Credit facilities from Banking System:
Can open Current Account
Key Points:
-Banks will monitor all current accounts and CC/OD accounts on quarterly basis to ensure the exposure compliance with above exposure requirements
-For existing Current and OD/CC accounts, banks shall ensure compliance to above guidelines within a period of 3 months i.e. latest by November 6, 2020.
Recent Related News:
Reserve Bank of India (RBI) has agreed to a USD 400 million currency swap facility for Sri Lanka, valid till November 2022. This will help Sri Lanka to meet its short-term international liquidity requirements and to boost its foreign exchange reserves following the economic crisis resulting from COVID-19.This Currency swap agreement was made under the South Asian Association for Regional Cooperation (SAARC) framework.
About Reserve Bank of India (RBI):
Headquarters– Mumbai, Maharashtra
Governor– Shaktikanta Das
Deputy Governors– 4 (Bibhu Prasad Kanungo, Mahesh Kumar Jain, Michael Debabrata Patra, one is yet to be appointed).
LazyPay Launched 1st of its Kind Digital Credit Card, 'LazyUPI', a Combination of UPI & Buy-Now- Pay-Later Concept
LazyPay, a part of PayU Finance has launched 'LazyUPI', a first of its kind digital credit card that combines Unified Payments Interface (UPI) and the Buy-Now-Pay-Later concept. The offering allows the users to access the real-time credit using UPI across omnichannel networks, which includes offline merchants and e-commerce platforms.
• It is to be noted that this solution is a strategic response to the market demand for easy access to credit across the (online and offline)platforms and higher ticket-size pay-later options.
Key Info
LazyPay will offer a credit limit (upto INR 1 lakh) to users for UPI transactions at stores (online & offline) on the basis of their credit history and payment behavior. About LazyUPI
i.Customers can set up their accounts using a 2-minute KYC(Know Your Customer) process, as LazyUPI integrated seamlessly into existing LazyPay apps.
ii.The solution is based on the same principles of LazyPay, i.e., the users to access credit through LazyUPI need not go through the process of linking their bank account(s) with UPI.
iii.With its Revolve feature, the users of the LazyUPI who are unable to repay in a monthly billing cycle, can make part-repayments.
iv.This feature, like a typical credit card, allows users to pay a Minimum Amount Due (MAD) and transfer the total outstanding amount to the next payment cycle, with a standard interest rate.
About PayU:
Headquarters– Netherlands
CEO– Laurent le Moal
CEO, India– Anirban Mukherjee
RBL Bank in Partnership with Empays Payment Systems Launched Cardless Cash Withdrawal Facility from ATMs through IMT System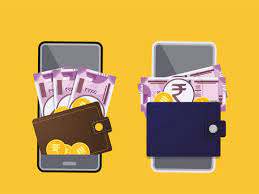 In order to expand RBL Bank's suite of contactless banking services, it has launched a cardless cash withdrawal facility from Automated Teller Machines (ATMs), through the Instant Money Transfer (IMT) system in partnership with Empays Payment Systems India Pvt Ltd. This service enables the customers of the RBL Bank to withdraw cash without their debit cards from 389 IMT-enabled bank's ATMs or more than 40,000 other bank ATMs across the country.
Key Info
i.A Customer to avail the service must log into the RBL's 'MoBank(Mobile Banking) app' in order to locate an ATM that supports the IMT function and initiate cash withdrawal by either using their mobile number linked to the account or by following a few steps on the app.
ii.The tie-up will provide the RBL bank with additional security and facilities for its customers.
Note– This service is the latest value-added service of theRBL bank's growing contactless banking suite.
About IMT
i.The IMT Payment system is the world's largest cardless ATM system. It has been licensed by the Reserve Bank of India(RBI) as a national payment system.
ii.Already member-bank ATMs have been linked to the IMT. This will enable the customers of a particular bank to use the ATMs of any member-bank to withdraw cash from their accounts or remit money.
iii.The network of IMT is gradually enlarging to include micro ATMs and other non-ATM outlets.
Recent Related News:
i.ICICI Bank in partnership with Computer Age Management Services(CAMS) launched 'Insta Loans against Mutual
Funds', a facility for retail customers to avail loans upto Rs 1 crore instantly by pledging their holdings in both debt and equity Mutual Funds(MFs).
ii.RBL Bank (formerly known as Ratnakar Bank),an Indian private sector bank, has entered into a partnership with Online food ordering and delivery app Zomato to launch co-branded credit cards, powered by Mastercard, for Zomato users.
About RBL Bank:
HeadQuarters– Mumbai, Maharashtra
Managing Director(MD)& Chief Executive Officer(CEO)– Vishwavir Ahuja
About Empays Payment Systems India Pvt Ltd
HeadQuarters– Mumbai, Maharashtra Founder and CEO– Ravi Rajagopalan
Bollywood Actor Ayushmann Khurrana Becomes Brand Ambassador of Bajaj Allianz Life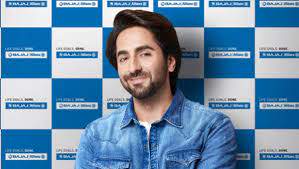 Bajaj Allianz Life Insurance Company Limited appointed Bollywood Actor Ayushmann Khurrana as its brand ambassador to promote its products and digital services across offline and online mediums. He will feature in the life insurer's next campaign, 'Smart Living', which includes its term plan, Smart Protect Goal and the new digital service, Smart Assist.
Key Info
i.It is to be noted that Ayushmann Khurrana himself becomes life insurer brand ambassador for first time.
ii.In addition to the campaign on Smart Protect Goal, he will also feature in an ad film on Smart Assist, a 1st of its kind technology service in the insurance industry.
About Ayushmann Khurrana
• Apart from being an actor he is also a singer, and television host.
• Among other films he has starred in Bareilly Ki Barfi , Shubh Mangal Saavdhan , Badhaai Ho.
• He is a recipient of the National Film award(2019) for best actor for the film Andhadhun.
About Bajaj Allianz Life Insurance Company Limited:
HeadQuarters– Pune, Maharashtra
Managing Director and Chief Executive Officer– Tarun Chugh
Celton Manx Confirmed the Appointment of Dwayne Bravo as the First Cricket Ambassador of SBOTOP
On 2nd September 2020, Celton Manx, Isle of Man betting group confirmed the appointment of Dwayne Bravo, West
Indies cricketer as the first Cricket Ambassador of SBOTOP, the flagship sportsbook brand of Celton Manx.
Aim:
SBOTOP roped in Bravo with an aim to expand its reach in the global market.
About SBOTOP:
i.SBOTOP is an online betting platform that provides e-gaming experiences with a range of products like sports, live casino, slot games and others.
ii.These products are available for both desktops and mobile.
Note:
SBOTOP signed a multi-year sponsorship as the Principal club sponsor with Leeds United FC, English Premier League club.
About Dwayne Bravo:
i.Dwayne Bravo is one of the best all-rounder representing West Indies.
ii.Bravo was a key player of the West Indies Team that won the 2012 and 2016 International Cricket Council(ICC) World Twenty20 Championship.
IIT Delhi Incubated Startup, Chakr Innovation Launched "Chakr DeCoV" to Decontaminate N95 Masks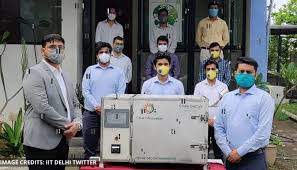 Indian Institute of Technology(IIT) Delhi incubated startup Chakr Innovation launched an Ozone based decontamination device named "Chakr DeCoV" to decontaminate the N95 masks and reuse upto 10 times. Ashwini Kumar Choubey, Minister of State(MoS) for Health and Family Welfare launched the device over a virtual platform
Chakr DeCoV:
i.The device was developed by the Chakr Innovation team led by Tushar Batham with the guidance of researchers and professors of IIT Delhi.
ii.The device was tested for safety and reliability at the Centre for Biomedical Engineering, IIT Delhi.
Objective:
To support healthcare workers with a safe use of N95 Masks.
Features:
i.Chakr DeCoV decontaminates the N95 Mask within 90 minutes for a safe reuse.
ii.The cost effective cabinet shaped device utilises Ozone gas of high penetrability to kill the viruses in the pores of the N95 masks.
iii.The device reduces the bacterial load by 99.9999% and enables the reuse of the masks without any impacts on the filtration efficiency.
Ozone gas:
i.The strong oxidising agent damages the viral RNA (Ribonucleic acid) of the virus by diffusing through its protein coat.
ii.The sufficient dosage of Ozone inactivates the SARS CoV-2.
About Ministry of Health and Family Welfare(MoHFW):
Union Minister– Harsh Vardhan
Minister of State– Ashwini Kumar Choubey
LIGO and VIRGO Detected Mammoth Collision of 'Impossible' Black Holes for 1st time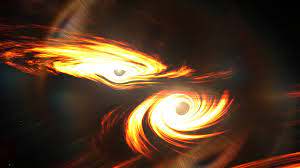 For the 1st time, The Collision of 'Impossible' Black Holes was detected and directly observed by the Laser Interferometer Gravitational Wave Laboratory (LIGO) Scientific Collaboration and the Virgo Collaboration also known as LVC (LIGO Scientific Collaboration and Virgo Collaboration), which includes scientists from the Australian National University (ANU). They Initially found 2 black holes of 66 and 85 solar masses, which generated a final black
hole of 142 solar masses, till now it is the largest black hole ever observed through gravitational-wave observations.
• 2 scientific papers about the discovery of the black hole and its astrophysical implications have been published in Physical Review Letters and Astrophysical Journal Letters respectively.
Short gravitational wave signal Captured
LIGO and Virgo gravitational wave observatories in the United States and Europe captured the short gravitational wave signal, GW190521, on May 21, 2019, which came from the two highly spinning, mammoth black holes.
'Impossible' Black Hole
• The larger of the two black holes is considered impossible.
• The impossible black hole formed is present in the black hole desert between 100 and 1,000 times the mass of the Sun.
Note– It is the 1st direct observation of an Intermediate Mass Black Holes(IMBHs) in this mass range.
Key Points
i.As per the prediction of the astronomers, the stars between 65 and 130 times the mass of the Sun will undergo a process called pair instability, which results in the star exploding and leaving nothing behind.
About 2 black holes
When the universe was about 7 billion years old(roughly half its present age), the two black holes merged.
Intermediate Mass Black Holes
i.Intermediate mass black holes (IMBHs) are the black holes of mass 100 to 100,000 solar masses
ii.They are lighter than supermassive black holes, often located at the centres of galaxies and heavier than stellar
mass black holes
iii.For IMBHs there have been no definite electromagnetic observations. Additional Info
There are various different environments in which this system of two black holes may have formed and the disk of gas surrounding a supermassive black hole is certainly one of them.
Recent Related News:
i.The researchers spotted a Jupiter-like planet, 39 times more massive than the Earth, orbiting around a distant star with temperature lower than the Sun, the planet is located around 730 light years away from Earth. The astronomers
named the planet TOI-849b. This is the first ever planetary core to be found by the astronomers.
• The study was made by the team led by Dr David Armstrong from the University of Warwick's Department of
Physics.
ii.The Institute for Astronomy at the University of Hawaii's Asteroid Terrestrial-impact Last Alert System (ATLAS)
revealed the discovery of a rare 'first of its kind' Trojan asteroid called 2019 LD2 with a comet-like-tail among the Jupiter Trojans, moving in the same orbit as Jupiter moves around the sun.
About LIGO Scientific Collaboration :
Headquarters– United States
Spokesperson– Prof. Patrick Brady
About Virgo Collaboration:
Headquarter– Santo Stefano a Macerata, Cascina, Italy
Spokesperson– Giovanni Losurdo
Union Minister of Education Launched First of its Kind Mobile App "EnglishPro" Developed by EFLU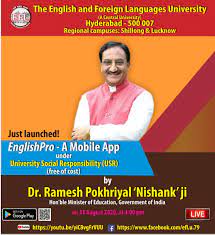 On 31st August 2020, Ramesh Pokhriyal 'Nishank', Union Minister of Education launched a free mobile app "EnglishPro" to develop Indian English Pronunciation in the unique "Indian" way in Hyderabad over a virtual platform. It was developed by the Central University, English and Foregin Languages University (EFLU) under the University Social Responsibility (USR) programme.This is the first initiative by any university in India.
Key People:
Sanjay Shamrao Dhotre, Minister of State for Education along with other dignitaries participated in the launch event.
EnglishPro:
i.EnglishPro is one of the series of learning applications planned by the university.
ii.This application will support the skilling the youth mission of the central government.
Aim:
To support and help in the development of the language learners.
Features:
i.The application supports the organic transitioning of the beginner level users from mother tongue to English.
ii.This also promotes the Standard Indian English and will support learners with general English Pronunciation in a unique Indian way.
iii.This digital tool will support people from different backgrounds like teachers, students and others.
The android version of the app is available on:
https://play.google.com/store/apps/details?id=com.glt.eflu
About EFLU:
Vice Chancellor– E. Suresh Kumar
Headquarters– Hyderabad, Telangana
About Ministry of Education:
Union Minister– Ramesh Pokhriyal 'Nishank'
Minister of State– Sanjay Dhotre
Indian GM Iniyan wins 48th Annual World Open Chess Virtual tournament (online)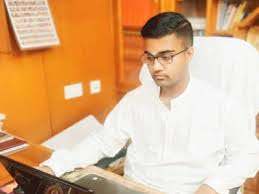 Indian Grandmaster Panneerselvam Iniyan won the 48th Annual World Open Chess Tournament via online with 7.5 points from nine games. The World Open Chess Tournament is organized by Continental Chess Association. It was held from August 7-9, 2020 in online mode following classical time control. The tournament is usually held in Philadelphia, New York in the United States, this time it was conducted virtually due to the ongoing pandemic.
Highlights:
i.The Tournament had 31 Grandmasters, in which Iniyan and Sanan Sjugirov of Russia finished with 7.5 points, and Iniyan emerged the winner because of a better tie-break.
ii.17-year old GM Iniyan hails from Erode, Tamil Nadu finished with 7.5 points from six victories and three draws.
iii.Iniyan had defeated Grandmasters Baadur Jobava of Georgia, Sam Sevian, Sergey Erenburg of USA and Nyzhyk Illia of Ukraine on his way to the title.
iv.The results of the event were officially announced after Fair Play Analysis.
v.A total of 122 participants from 16 countries India, USA, UK, Russia, Spain, Georgia, Azerbaijan, Ukraine, Poland, Uzbekistan, Belarus, Israel, Bangladesh, Mexico, Peru and Cuba participated in the tournament.
UNEP Launches New Book "The Little Book of Green Nudges"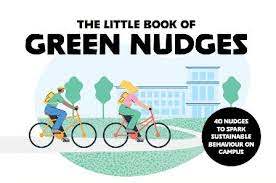 On September 1, 2020, the United Nations Environment Programme (UNEP) launched a new publication, "The Little Book of Green Nudges", to inspire students around the globe to adopt environmentally friendly habits and greener lifestyles. The Book was drafted with The Behavioural Insights Team and GRID-Arendal.
Nudging:
i.This is UNEP's first book on behavioural science and nudge theory, which focuses on human actions and how to change them.
ii.UNEP also launched a "Green Nudges" programme for Universities. UNEP is collaborating with higher education institutions around the world to pilot nudging on campuses.
iii.UNEP will share insights from discussions with leaders of world's top universities at THE (Times Higher Education) World Academic Summit, which happened from September 1-2, 2020 in this book.
iv.David Halpern, Chief Executive of the Behavioural Insights Team and GRID-Arendal Managing Director Peter Harris welcomed their work with UNEP.
Points to be noted: –
Nudging is simply meant as a push. Here through this book UNEP strongly recommends pushing ourselves on usage of food,waste,transport,recycling and Sharing.
Key Points:
i.The Book contains 40 ready-made nudges which university campuses can deploy to encourage students and staff to embrace sustainable behaviours.
ii.Nudging can be a powerful tool at universities to deploy alongside strategies like decarbonizing and divesting from fossil fuels.
iii.It encloses case studies of nudging interventions rolled out at universities from Thailand to Kenya, Finland and Colombia.
iv.Around 20 universities around the globe have already joined the programme, which includes University of Chile, University of Nairobi, University of Tsukuba in Japan and University of California at Berkeley.
THE World Academic Summit:
i.The theme of the summit was "the power of place" and it took place virtually from September 1-2, 2020. It focused on interrelationship between universities and the places.
ii.Times Higher Education World Academic Summit brings together thought leaders across higher education,
research, industry and government to share best practice and innovation in development and leadership of world-class universities and research.
iii.Times Higher Education is a weekly magazine based out of London, which focuses on news and issues specifically related to higher education.
iv.During the summit, THE World University Rankings 2021 were released.
About UNEP:
Director – Inger Andersen (Denmark)
Headquarters – Nairobi, Kenya+
Goonmeet Singh Chauhan's New Book "Invertonomics" featuring Ideas to Transform India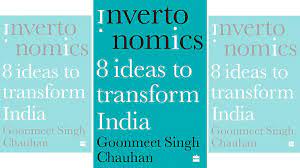 Goonmeet Singh Chauhan's new book "Invertonomics: 8 ideas to transform India" presents practical ideas and models to solve the 8 specific fundamental problems of India like, Social inequality, Air pollution, Cleanliness, Safer Cities, Women empowerment and rural economy deteriorating etc.It was published by published by HarperCollins India.
Features of the book:
i.The book focuses on creating a model to involve the citizens to work towards the solutions and to use those ideas to solve similar global problems, especially in economies.
ii.In this book, Goonmeet coined a methodology "Invertonomics", a model that invert problems into economic opportunities.
iii.The book proposes a "Dream for India" which steps into idealism tempered with realistic applications.
About Goonmeet Singh Chauhan:
i.Goonmeet Singh Chauhan, Architect and Urbanist, graduated from Indian Institute of Technology(IIT) Kharagpur.
ii.He was the co-founder of Design Forum International, an architectural practice in Delhi.
iii.He was also the founder of Invertonomics Foundation for India aimed to transform the nation and to boost his ideas to enhance the lives of people.
2 books on Ma Anand Sheela- Authorised biography, 'Nothing To Lose' by Manbeena Sandhu & Memoir, 'My Story in My Own Words' to be Released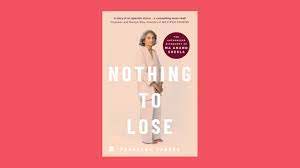 2 books on Sheela Birnstiel(Other Name- Sheela Ambalal Patel, popularly called as Ma Anand Sheela), namely 'Nothing To Lose', an authorised biography by Manbeena Sandhu, which portrays the woman behind the strong persona and her Memoir, 'My Story in My Own Words' to be published in October and November respectively.
Publish House Name
• 'Nothing To Lose'- Harper Collins, India
• 'My Story in My Own Words'- Penguin Random House
Note– 'Nothing To Lose' is the Manbeena Sandhu's 1st book of Non-fiction
Key Info
'Nothing To Lose' describes the untold story of Ma Anand Sheela, i.e, from heading to an ashram at Rajneeshpuram,Oregon, USA, in the 1980s to leading the largest (Rajneeshee) bioterror attack in American history and spending 39 months in prison.
About Ma Anand Sheela
i.Ma Anand Sheela is an Indian-born Swiss who was the spokeswoman of the Rajneesh movement (aka Osho movement).
ii.She later lead the Rajneesh commune in Wasco County, Oregon, USA
iii.In 1986, she pleaded guilty to attempted murder and assault for her role in the 1984 Rajneeshee bioterror attack.
Additional Info
The 1st book of Manbeena Sandhu is Layla in the Sky with Diamonds, is a work of fiction.
Punjab Government launches 'I Rakhwali' app to make citizens 'Greenery Saviours'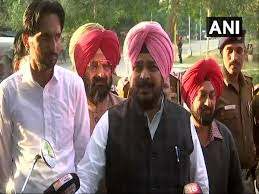 On September 3, 2020, Punjab State Minister for Department of Forest & WildLife & Preservation Sadhu Singh Dharmsot launched 'I Rakhwali' application. The app was launched to safeguard the forest areas in the state by making common citizens as stakeholders in the process.It will help citizens to become 'Greenery Saviours'.The main aim is to inspire people to plant more trees and this app will help people come forward and contribute
towards environment protection.
Key Points:
i.The app will help common people by providing them with the geographical location of the nurseries to get easy access to free plants and saplings.
ii.Using the app, a common man can report illegal felling of trees and any damage to the forests.
iii.When an issue is reported in the app, the matter will be brought to the notice of concerned Forest Divisional Officers and they will act on it immediately.
iv.The Complainants are regularly updated about actions on their complaints.
Recent Related News:
i.The Punjab government appointed 1987 batch Indian Administrative Service(IAS) Officer Vini Mahajan as the Chief Secretary, which makes her the 1st woman to hold this post.
ii.Punjab Governor and Administrator of Chandigarh, V P Singh Badnore with Union Minister of Petroleum and Natural Gas & Steel, Dharmendra Pradhan inaugurated Battery Swapping Facility Quick Interchange Service(QIS) at Chandigarh in a virtual function.
About Punjab:
Capital – Punjab
Chief Minister – Amarinder Singh