Union Minister Harsh Vardhan releases NCAER Report on Estimation of Economic benefits of Investment in NMM & HPC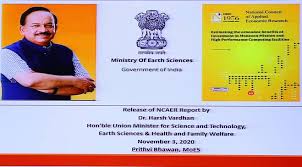 On November 3, 2020, Union Minister for Earth Science (MoES), Harsh Vardhan released the report "Estimating the Economic Benefits of Investment in National Monsoon Mission (NMM) and High-Performance Computing (HPC) Facilities" prepared by National Council of Applied Economic Research (NCAER) at a function at Prithvi Bhavan, New Delhi. The report was commissioned by MoES.
Participants:
Dr. M. Rajeevan, Secretary, MoES, Dr M. Mohapatra, Director General of India Meteorological Department, Dr Parvinder Maini, Project Director and Scientist 'G' were present during the release.
Objectives:
The Objectives of the report are:
i.To Estimate the economic benefits of investments made in the National Monsoon Mission (NMM) and High Performance Computing (HPC).
ii.To examine the role of improved accuracy of weather prediction in improving livelihood of farming, livestock rearing and fishing communities.
iii.To understand the importance of weather-based advisories in decision making and reducing loss in agricultural households and fishery households.
iv.To examine economic benefits with gender perspective.
Findings:
i.The report states that for every rupee spent by Government on NMM and HPC programs of MoES, Country gains economic benefits worth Fifty rupees, which is 50 times more benefit on investment over the next Five Years Period.
ii.The report refers to economic benefits as direct monetary gains to crop farmers, livestock rearers, and fishermen in the country.
iii.With an initial investment of ~ INR 1000 crores, NMM and HPC facilities have shown a 50-fold increase in their economic benefits.
Key Findings – Agricultural households (Farmers and livestock owners):
i.10.7 million Farmers live Below Poverty Line (BPL) agricultural households in rainfed areas.
ii.80% of Farmers and 83% of livestock owners who received information on natural calamities have reduced losses occurring due to them.
iii.98% farmers and 76% of livestock owners have made modifications to at least one of the critical practices based on weather advisories & income gain.
iv.Average annual income of farming households which have adopted no modification – INR 1.98 Lakhs, on the same hand Average annual income of Farmers who have adopted changes is INR 3.02 Lakhs.
v.According to the report, Majority of livestock owners (96%) of weather advisories are improving the practice of vaccination against seasonal disease.
80% of Farmers and 83% of livestock owners who received information on natural calamities have reduced losses.
Key Findings – Fishermen:
i.According to the report, 0.53 million Fishermen live Below Poverty Line (BPL) fisherfolk households.
ii.82% fishermen are using OSF (Ocean State Forecast) advisories before venturing out for fishing into sea and 87.7 % of fishers use OSF advisory on a daily basis, compared to 15.1 % before 2015.
iii.Following the OSF advisory, 95% of them have reported to have avoided empty trips saving nearly INR 18.25 crores of operational cost. iv.INR 1.92 crore additional income general from 1, 079 successful fishing expeditions made using Potential Fishing Zone Advisories.
v.97% of fishermen have received information about floods or cyclones on time, and 86% were able to minimize losses due to this.
Estimation of Economic Benefits:
i.Total annual economic benefits to Agricultural households is INR 13, 331 crores and incremental benefit over next five years is estimated to be about IN$ 48, 056 crores for farming community.
ii.Annual income gained by fisher households is estimated to be INR 663 Crore and present value of benefits to fishermen comes to around INR 2391 crores over a period of 5 years.
iii.Therefore, a total of INR 50, 447 crores are the present value of economic benefit to agricultural households and fisherfolk realised over a 5-year period.
Women's Contribution:
26.6 % of total benefits are attributed to women's contribution.
Survey:
i.The study was based on a face-to-face survey of 6, 098 respondents. It included 3, 965 crop farmers, 757 marine fishermen, and 1,376 livestock owners.
ii.Interactive Voice Response System (IVRS) was used to validate findings of the face-to-face survey.
iii.A total of 173 districts (out of 732 districts in India) across 16 States (of the total 29) were surveyed for the report.
iv.The study appropriately represents agro-climatic zones, rain-fed areas, coverage of major crops, and incidence of extreme weather events in the country.
The full report can be accessed here.
National Monsoon Mission (NMM):
i.NMM was launched by MoES in 2012.
ii.The main aim was to develop state-of-the-art, dynamic monsoon prediction systems for short, medium, and long- range forecasts.
iii.The successful development of the Global Ensemble Forecast System for short and medium-range prediction at 12 Kilometers and its operationalization in 2018 were done by NMM.
iv.NMM played a vital role in augmentation of HPC facilities from 1 PetaFlop to 10 PetaFlop.
Recent Related News:
i.On 27th July 2020, in the event of 14th Foundation day of the Ministry of Earth Sciences(MoES), Harsh Vardhan, Union Minister of Earth Sciences launched the mobile app "Mausam".
ii.On May 7, 2020, In the midst of Coronavirus (COVID-19) Crisis, the Regional Meteorological Centre of the Indian Meteorological Department (IMD), has included the areas of Gilgit-Baltistan and Muzaffarabad, which are parts of PoK (Pakistan-Occupied-Kashmir) in its weather forecasting for the 1st time.
About National Monsoon Mission (NMM):
Director – Professor Ravi S. Nanjundiah
Location – Indian Institute of Tropical Meteorology, Pune, Maharashtra.
About National Council of Applied Economic Research (NCAER):
President – Nandan M Nilekani
Headquarters – New Delhi
Indian Railways ties up with Indian School of Business to improve Operational Efficiency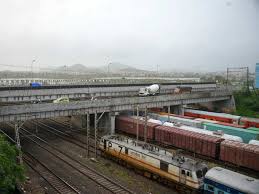 On November 3, 2020, Indian Railways (IR) has tied up with Indian School of Business (ISB), Hyderabad to improve its operational efficiency using digital tools such as Artificial Intelligence (AI) and Data Analytics. Indian School of Business will analyse the data generated by the Indian Railways.
Data to be used:
i.IR will provide passengers-related data, train operations-related data, freight data and asset-related data to ISB for the analysis.
ii.After analysis, it will be used by IR in the Passenger Reservation System (PRS), introduction of new trains, and predictive asset maintenance.
Appointment of Officers:
i.Railway Board will appoint a Chief Technology Officer (CTO) in zonal headquarters to keep track of emerging technologies in analytics and AI and integrate them in the rail system.
ii.It will also appoint Assistant Chief Technology Officer (ACTO) in all divisions.
iii.6-10 officers in divisions and about 20 in Zonal Headquarters will be identified for training in data analytics and AI.
iv.They will be trained in premier institutions such as IIT (Indian Institute of Technology), ISB, IIM (Indian Institute of Management), IIIT (Indian Institute of Information Technology) on Data analytics and AI.
v.IR has provided training to 88 officials on cloud computing, data science, big data analytics, AI using reinforcement learning, and AI for autonomous vehicles.
Role of Indian School of Business (ISB):
i.ISB will plan an introductory capacity building program and formulate a report on industrial practices of AI on rail transport and benchmarking.
ii.It will develop a report on the establishment of the Centre of Excellence and an advanced capacity building program.
Centre of Excellence:
i.IR is planning to set up a Centre for Excellence on AI and Data Analytics in the next 3 months. Railways is looking for development of data sharing protocols with Government of India for Railway Information Systems (CRIS), RailTel.
Recent Related News:
i.On 9th August 2020, Piyush Vedprakash Goyal, Union Minister of Railways and Commerce & Industry and Pralhad Joshi, Union Minister of Parliamentary Affairs, Coal & Mines dedicated the Railway Museum at Hubballi, Karnataka to the Nation
About Indian Railways:
Chairman & Chief Executive Officer (CEO) of Indian Railway Board – Vinod Kumar Yadav
Headquarters – New Delhi
TRIFED Signed MoU with JD Centre of Arts to Preserve Tribal Craft Traditions Through Collaboration
On 30th October 2020, The Tribal Cooperative Marketing Development Federation of India (TRIFED) signed a Memorandum of Understanding (MoU) with the JD Center of Arts (JDCA) for collaboration on joint socio-cultural research work and anthropological study of tribal art and tradition in the tribal dominated regions of India. Objective–To preserve the arts, crafts and traditions of the tribal communities.
Pravir Krishna, MD of TRIFED and Jatin Das Founder and Chairman of JD Centre of Arts signed the MoU over a virtual ceremony.
Key People:
Lalit Mansingh, Ambassador of India to the United States of America; Nandita Das, renowned artiste and literary personality; Siddharth Das, Architect along with the trustees of JDCA participated in the virtual ceremony.
Features of the collaboration:
i.Under this collaboration, both TRIFED and JDCA will work together to identify the areas of cooperation for research, documentation, archiving and collection of tribal arts and crafts with reference to their lifestyle and livelihood.
ii.Various initiatives which will support the preservation of tribal knowledge along with deliverable and timelines will be taken up based on this research and study.
Key Points:
Following the successful implementation of this collaboration TRIFED aims to preserve the tribal art and culture and empower the tribal communities through income and livelihood generation which will support the complete transformation of the lives and livelihood of the tribal communities across India.
Recent Related News:
On 24th July 2020, The Tribal Cooperative Marketing Development Federation of India (TRIFED) under the Ministry of Tribal Affairs(MoTA) signed a tripartite Memorandum of Understanding(MoU) with Indian Institute of Technology(IIT) – Delhi and Vijnana Bharati (VIBHA), a Swadeshi Science Movement under the Unnat Bharat Abhiyan(UBA), a flagship programme under the Ministry of Human Resource Development(MHRD).
About Tribal Cooperative Marketing Development Federation of India (TRIFED):
MD– Pravir Krishna
Established in– August 1987 under the Multi-State Cooperative Societies Act, 1984.
Headquarters– New Delhi
About JD Centre of Arts:
Founder and Chairman– Jatin Das
Headquarters– Bhubaneswar, Odisha
India hosted 8th Meeting of the India-UAE High Level Joint Task Force on Investments; Co-Chaired by Piyush Goyal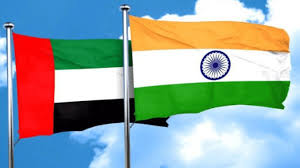 On November 3, 2020 India hosted the 8th Meeting of the India-UAE(United Arab Emirates) High Level Joint Task Force on Investments(the Joint Task Force) virtually due to the ongoing COVID-19 pandemic. The meeting was co- chaired by Piyush Goyal, Union Minister of Railways, Commerce & Industry and Consumer Affairs and Public Distribution, Government of India and His Highness Sheikh Hamed bin Zayed Al Nahyan, Member of the Executive Council of the Emirate of Abu Dhabi.
• Senior officials from both countries participated in the meeting.
Note– India and UAE noted the positive outcomes that were achieved by the Joint Task Force and also expressed satisfaction at the level of bilateral trade and investment to date.
Terms agreed by India & UAE:
i.Both countries agreed to further explore ways to facilitate investments in key sectors in order to strengthen the economic ties .
ii.India & UAE agreed to maintain their dialogue and further build on the considerable achievements of the Joint Task Force.
iii.Both sides agreed that the two civil aviation authorities need to continue to work combinedly on a priority basis, for their mutual benefit, to ensure speed normalization of air transport operations between the two countries.
• This was agreed in recognizing the vital importance of civil aviation to the economies of both sides.
iv.The two countries agreed that the recent COVID-19 challenges had enhanced the need to encourage investment and cooperation in areas of mutual interest with an aim to stimulate economic activity.
• To this end, discussions were held on a wide range of sectors and subjects of mutual interest.
v.Both sides reiterated the importance of addressing specific perceived barriers to trade, namely issues relating to anti-dumping duties and measures etc., between the two countries, with an aim to further reinforce the trade and economic ties between them.
• To this end, India and UAE agreed to coordinate the efforts and encourage mutual cooperation at the highest official levels in the areas of anti-dumping and to immediately consider these issues with the aim to seek mutually beneficial solutions.
Discussion and Review:
i.India & UAE reviewed the existing UAE special desk ('UAE Plus') and the Fast Track Mechanism created in 2018, to ease the investments and resolve challenges experienced by UAE investors in India.
ii.In this context, both sides agreed to make the best use of these mechanisms to further facilitate bilateral cooperation.
iii.The issues related to the development and operation of UAE-based funds to invest in India, that includes the SEBI Foreign Portfolio Investor Regulations 2019, were also discussed.
iv.The other key point of discussion focused on cooperation and potential investments in key sectors in India including the healthcare and pharmaceutical industry, etc.,
Key Info:
• In 2012, the Joint Task Force was created as a key forum to further deepen the existing strong economic ties between the UAE and India.
• As the 2 countries strengthen the Comprehensive Strategic Partnership Agreement signed in January 2017, the mechanism has gained more importance.
Recent Related News:
i.On September 7, 2020 India- Angola Joint Commission held its 1st meeting through video-conferencing. The session was co-chaired by Dr. Subrahmanyam Jaishankar, External Affairs Minister of India, and AmbassadorTéte António, Minister of External Relations of the Republic of Angola. 3 pacts were signed between India and Angola.
ii.On August 25, 2020, the 17th meeting of the India-Vietnam Joint Commission on Trade, Economic, Scientific and Technological Cooperation was held virtually which was co-chaired by India's External Affairs Minister Subrahmanyam Jaishankar and his Vietnamese counterpart Pham Binh Minh.
About United Arab Emirates(UAE):
Capital– Abu Dhabi
Currency– UAE Dirham
Constituency:
Piyush Goyal– Rajya Sabha, Maharashtra
India & GCC Troika Held the Annual Political Dialogue in Virtual Mode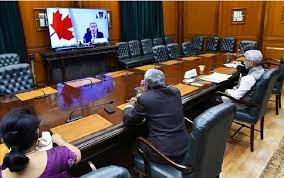 On 3rd November 2020, India and Gulf Cooperation Council(GCC) Troika held their annual political dialogue in Virtual mode. The leaders discussed the detailed review of India-GCC ties and highlighted the progress in ties in the past years.
Key People:
Dr. S. Jaishankar, Union Minister of External Affairs led the Indian delegation and The GCC was represented by Dr. Nayef Falah M. Al-Hajraf, Secretary General of GCC, Dr. Abdullatif bin Rashid Al Zayani, Minister of Foreign Affairs, Bahrain and Dr. Anwar bin Mohammed Gargash, Minister of State for Foreign Affairs, United Arab Emirates(UAE). The senior representatives from Saudi Arabia, Kuwait and Qatar also participated in the virtual meeting.
EAM of India in annual political dialogue:
i.External Affairs Minister (EAM) urged the members of GCC to ease the return of Indian workers and professionals through sustainable travel arrangements.
ii.Both India and GCC countries have agreed to work together to solve the challenges of COVID-19.
iii.EAM notified the GCC on India's progress in the vaccine development and development and manufacturing of diagnostic and other COVID-19 related equipment.
iv.They also shared the views on regional and international issues of mutual interest.
v.They have also affirmed the commitment to reform the multilateral institutions to reflect the reality of 21st century and to address the challenges of COVID-19 pandemic, Climate Change, Sustainable Development and Terrorism.
Recent Related News:
On September 24, 2020 External Affairs Minister (EAM) Jaishankar participated in the Annual Informal Meeting of South Asian Association for Regional Cooperation (SAARC) Council of Ministers. The Annual Meeting was chaired by Nepal and was held in virtual mode.
About Gulf Cooperation Council (GCC):
Gulf Cooperation Council (GCC) is a political and economic alliance of 6 countries in the Arabian Peninsula.
Secretary General– Dr. Nayef Falah M. Al-Hajraf
Members– Bahrain, Kuwait, Oman, Qatar, Saudi Arabia and the United Arab Emirates
Established in– 1981
Headquarters– Riyadh, Saudi Arabia
India provides NPR 1 Billion Tranche to Nepal Housing Reconstruction Project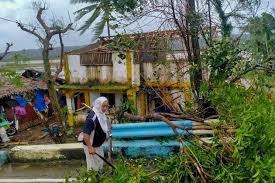 On November 3, 2020, Indian Ambassador to Nepal, Vinay Mohan Kwatra handed over a cheque of NPR (Nepalese Rupee) 1 Billion (~ INR 62.5 Crores) to Bishnu Prasad Paudel, Finance Minister of Nepal as reimbursement of Nepal Housing Reconstruction Project.
Key Points:
i.The two sides also discussed issues of mutual interest and assistance, and ways to strengthen economic and development partnership.
ii.India announced a reconstruction drive in Nuwakot and Gorkha District of Nepal after it was severely hit by the 2015 earthquake.
iii.It has pledged to construct a total of 50, 000 houses in the two districts.
iv.India has partnered with United Nations Development Programme (UNDP) and United Nations Office for Project Services (UNOPS) for providing Socio-Technical Facilitation to the house owners to rebuild their homes as per Government of Nepal's earthquake-resilient norms.
v.In September, 2020, India handed over NPR 1.54 Billion (~ INR 96 Crore) to Nepal for post-earthquake reconstruction assistance in Nepal.
Background:
i.The Nepal earthquake of 2015 also known as "Gorkha earthquake" had severely affected thousands of lives as well as the economy.
ii.India being Nepal's immediate neighbour, responded immediately with Operation Maitri. India provided rescue and relief works through its armed forces.
iii.India announced a post-earthquake reconstruction package of US$ 1 billion (which comprises US$ 250 million grant and US$ 750 million concessional Line of Credit).
Recent Related News:
i.On 22nd September, 2020, Ms. Namgya Khampa, Deputy Chief of Mission of Embassy of India, handed over cheques worth NPR (Nepalese Rupees) 1.54 billion (about INR 96 crore) to Mr. Sishir Kumar Dhungana, Secretary, Ministry of Finance of Nepal towards housing & school sector assistance.
About Nepal:
Prime Minister – K. P. Sharma Oli
Capital – Kathmandu
Currency – Nepalese Rupee (NPR)
1st Committee of UNGA under the chairmanship of H.E. Mr. Agustin Santos Maraver adopts Two India-sponsored Nuclear Disarmament Resolutions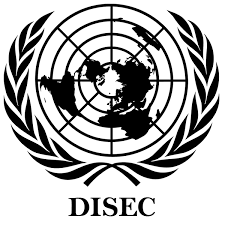 On November 4, 2020, The First Committee of the United Nations General Assembly (UNGA) also known as the Disarmament and International Security Committee under the chairmanship of H.E. Mr. Agustin Santos Maraver(Spain)(Chair of 1st committee of 75th UNGA) adopted two India-sponsored resolutions on Nuclear Disarmament they are, 'Convention on Prohibition of Use of Nuclear Weapons' & 'Reducing Nuclear Danger' under 'Nuclear Weapons' cluster.
Objective – To reduce risk of nuclear accidents and calls for prohibition on use of nuclear weapons.
UNGA First Committee:
i.The UNGA First Committee deals with the issue of disarmament.
ii.It works in cooperation with the United Nations Disarmament Commission and Geneva-based Conference on Disarmament (CD).
"Convention on Prohibition of the use of Nuclear Weapons":
i.The resolution has been tabled by India since1982 in the General Assembly.
ii.The resolution requests for the Conference on Disarmament (CD), Geneva to commence negotiations for prohibition/threat of use of nuclear weapons under any circumstances.
Aim:
The main aim of the resolution is for adoption of a universal and legally binding agreement that would generate necessary global political will leading to total elimination of nuclear weapons.
iv.Previously, the Nuclear Weapons Convention Treaty was proposed but it remains inactive at the Conference on Disarmament.
"Reducing Nuclear Danger":
i.The resolution tabled since 1998 aims to draw global attention to risks of unintentional or accidental use of nuclear weapons.
ii.It also highlights the need for review of nuclear doctrines.
iii.It calls for steps to reduce risks, through de-alerting and de-targeting of nuclear weapons.
Conference on Disarmament (CD):
i.CD is a multilateral disarmament forum established by the International community to negotiate arms control and disarmament agreements.
ii.It has 65 members and was established in 1984.
Note: –
The First part of the 2020 session of CD met in Geneva from 20th January to 27th March. The second and third sessions were set to take place in March 2020 but were postponed due to the pandemic.
Recent Related News:
i.On September 14, 2020, India & Afghanistan were elected as Members of the United Nations (UN) Commission on Status of Women, a body of the Economic and Social Council (ECOSOC).
ii.United Nations(UNs) International Day for the Total Elimination of Nuclear Weapons is annually observed across the globe on 26th September to provide an opportunity for the global communities to reaffirm and prioritize their commitment to the global nuclear disarmament.
About 75th UNGA – First Committee:
Chairperson – H.E. Mr. Agustin Santos Maraver (Spain)
Headquarters – New York, United States
About Conference on Disarmament (CD):
CD is an Independent body, The Director-General of the United Nations Office at Geneva serves as Secretary-General of the Conference.
Director-General – Tatiana Valovaya (13th Director-General & First Woman to occupy this position)
Headquarters – Palais des Nations, Geneva, Switzerland.
NPCI Launches 'RuPay Festive Carnival' for RuPay users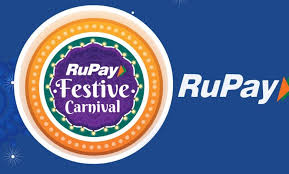 On October 26, 2020 In order to cheer the customers in a new way this festive season, the National Payments Corporation of India (NPCI) launched, 'RuPay Festive Carnival', a flagship campaign for RuPay users. The RuPay users with this launch can enjoy compelling benefits and attractive discounts on products of various categories.
Aim– To encourage safe, contactless and cashless payments and offer a new way to enhance the user's overall shopping experience.
Key Info About RuPay Festive Carnival:
i.The RuPay cardholders can avail attractive offers from categories like health, fitness, education, e-commerce, dining and food delivery among others.
ii.They can also leverage more than 600 offers while shopping with brands of all kinds.
iii.The discounts ranging from 10-65% can be availed on the top brands like Shopper's Stop, Samsung, P&G, Myntra, etc.,
About National Payments Corporation of India (NPCI):
Managing Director(MD) & Chief Executive Officer(CEO)– Dilip Asbe
Head Office– Mumbai, Maharashtra
Incorporated– 2008 under the provisions of the Payment and Settlement Systems Act, 2007 by Reserve Bank of India (RBI) and Indian Banks' Association(IBA).
ADB Approves USD 132.8 Million Loan to Modernize Power Distribution Network in Meghalaya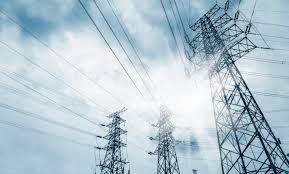 On November 3, 2020 The Asian Development Bank (ADB) approved a USD 132.8 million loan to Modernize Power Distribution Network in Meghalaya.
Objective– To improve power quality and upgrade the power distribution network in Meghalaya.
Points to be Noted:
i.The loan will be increased by a USD 2 million grant from the Japan Fund for Poverty Reduction of ADB.
ii.This loan will finance mini grids that improve power quality and support income generation, particularly for women and other socially disadvantaged groups, using renewable energy sources in 3 villages and 3 schools.
About the Project:
i.The project helps the Meghalaya Power Distribution Corporation Limited (MePDCL) to develop a distribution sector road map and a financial road map.
• These road maps strengthen the MePDCL's capacity to operate and manage the distribution networks.
ii.It supports Meghalaya's '24X7 Power for All Meghalaya' to provide quality electricity 24 hours, 7 days a week to households, industries, businesses, and the public.
iii.It will construct 23 substations, 45 substations will be renovated and modernized including the provision of control room equipment and protection systems.
iv.It will install 2,214 kilometers of distribution lines and associated facilities that covers 3 out of 6 circles in the state.
v.It will replace antiquated electromechanical meters with smart meters that benefit about 180,000 households.
Benefits
i.The project will improve the distribution system and the financial sustainability of the distribution business in Meghalaya, by modernizing and improving the distribution network.
ii.When the access to electricity is improved and the new economic opportunities in rural areas are created, will help to address poverty, promote rural development, and reduce inequality.
Key Info:
i.Meghalaya has achieved 100% electrification, but its per capita electricity consumption of 832 kilowatt-hours (kWh) is low when compared to the national average of 1,122 kWh in 2017.
ii.The remote rural areas of the state suffer from frequent power interruptions.
iii.In 2015, the Government of India and the state government of Meghalaya embarked on a joint initiative called '24X7 Power for All Meghalaya' to provide uninterrupted, quality, reliable, and affordable power supply to all electricity consumers.
Additional Info:
Meghalaya Cabinet approved a proposal from MeECL
i.In August 2020, the Meghalaya cabinet approved a proposal from the
Meghalaya Energy Corporation Limited (MeECL) to avail a Rs 1,345.72 crore loan.
ii.The loan is to clear off the outstanding dues, with the condition that it has to reduce the Aggregate Technical and Commercial (AT&C) losses and reduce the gap of Average Cost of Supply (ACS) and Average Revenue Realized (ARR).
• MePDCL has huge outstanding against the power purchased from central power generating stations and to the Power Grid Corporation of India Limited (PGCIL).
Indian Govt announced Atma Nirbhar Bharat Abhiyaan
i.Indian Government has announced the Aatma Nirbhar Bharat Abhiyaan (ANBA) scheme to provide liquidity to stress discom (distribution companies) in the form of loans supported by a state government guarantee.
ii.This will be given to clear the liabilities of the gencos (generation companies) and transcos (transmission companies) by the state discom.
iii.Under this scheme, the Rural Electrification Corporation (REC) and the Power Finance Corporation will extend special long term transition loans up to 10 years to the discom on certain conditions.
Recent Related News:
i.The Asian Development Bank (ADB) has approved a USD 1 billion (about Rs 7,485 crore) loan to construct the modern, high-speed 82-kilometer Delhi – Meerut, Uttar Pradesh Regional Rapid Transit System (RRTS) in India, a first of its kind in India. The finance of the Delhi- Meerut RRTS project will be given in 4 tranches between August 2020 and May 2025. The NCR Transport Corporation (NCRTC) will execute the project.
ii.On April 29, 2020, Asian Development Bank (ADB), is a regional development bank, has approved a loan worth of $346 million (around Rs 2,616 crore) for the government of Maharashtra to provide reliable power connection in rural areas of the state, where the labour force is mostly engaged in agriculture and related activities.
About Asian Development Bank (ADB):
Headquarters– Mandaluyong, Philippines
President– Masatsugu Asakawa
Membership– 68 countries(Including India)
Formed- 1966
Visa in partnership with DigitSecure and HDFC Bank deployed World's 1st live PCI certified Tap to Phone card Acceptance solution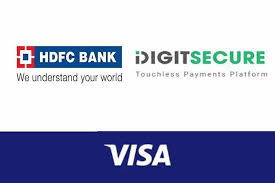 On November 3, 2020 Visa in partnership with DigitSecure and HDFC Bank deployed the world's 1st live PCI certified Tap to Phone card acceptance solution.
Objective– To accept safe contactless card payments in seconds through an app on their Near-Field Communication(NFC)-enabled Android smartphones, without the need of any dedicated card acceptance machines.
• The first merchant to go live with HDFC Bank as the acquirer is DeliveryPlus.
• In line with the 'Made in India' objective of local innovation, DigitSecure is the first Asia Pacific-based company to acquire PCI security certification to implement Tap to Phone technology.
Note
i.This deployment has enabled India to join a list of over 15 markets that provides Visa Tap to Phone technology for merchants to accept contactless card payments.
ii.This deployment is in line with the global commitment of Visa to digitize 50 million small businesses.
About Tap to Phone technology:
i.The Tap to Phone technology will tremendously lower the operating costs for financial institutions, by shifting the merchant onboarding, account provisioning and authentication to the PCI accredited payment acceptance cloud.
ii.This will assist banks and fintechs to enable more merchants for card acceptance.
General Info:
With the PCI Certified App of DigitSecure, a first SoftPos(Point of Sale) platform with ready global processing integrations the Financial institutions will allow the small enterprises to accept cards at minimised cost and in less time
Study of Visa: Around 55% consumers will likely use Tap to Phone payment
According to a recent study of Visa, around 55% consumers who were surveyed in India during the pandemic mentioned that they will likely use the Tap to Phone payment method because of its ease of use, saving time consumption and eliminating the need to carry cash.
Additional Info:
i.In order to empower small businesses and enterprise merchants, Visa and DigitSecure have also entered into a strategic partnership.
ii.To provide a single connection for omni-channel commerce solutions across segments, use cases, channels and payment modes, DigitSecure has integrated their Tap to Phone solution with the Cybersource platform of Visa.
Recent Related News:
Innoviti Payment Solutions Pvt. Ltd.(Innoviti) and Visa have partnered to develop an installment platform, which will enable the issuers to extend credit to their cardholders at face-to-face Point of Sale(PoS) in India.
About Visa:
Headquarters– California, United States
Chairman and CEO– Alfred F. Kelly, Jr.
About HDFC Bank:
Headquarters – Mumbai, Maharashtra
Incorporated– August 1994
Tagline– We understand your world
Managing Director(MD) and Chief Executive Officer(CEO)– Sashidhar Jagdishan(Suceeds Aditya Puri)
AU Small Finance Bank Signs Agreement with Care Health Insurance Co. as Corporate Agent for Health Insurance Products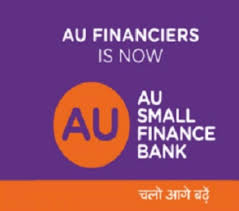 On November 3, 2020 AU Small Finance Bank Ltd signed an agreement with Care Health Insurance Company Limited (formerly known as 'Religare Health Insurance Company Limited') as Corporate Agent for Health Insurance Products.
Key Info:
i.The Bank has been issued certificate of registration CA0515 under Registration of Corporate Agents – Regulations, 2015 by Insurance Regulatory and Development Authority of India (IRDAI) and Bank has entered into agreement with Care Health Insurance Company.
ii.In terms of business, market penetration and reach, this partnership will be mutually beneficial for the bank and insurance company.
About AU Small Finance Bank Ltd:
MD& CEO– Sanjay Agarwal
HeadOffice– Jaipur, Rajasthan
Founded– 1996 converted into Small Finance Bank in 2017.
Tagline– 'Chalo Aage Badhein'
About Care Health Insurance Company Limited:
HeadQuarters– Gurgaon, Haryana
Founding Managing Director & CEO– Anuj Gulati
Established– July 2012
USAID Provides 3Million USD to COVIDActionCollab to Reduce the Effects of COVID-19 in India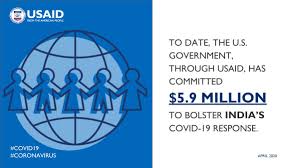 On 4th November 2020, Catalyst Management Services (CMS), a part of Catalysts Group ideated COVID Action Collaborative (CAC – COVIDAction Collab), partnered with the United States Agency for International Development (USAID) over a virtual event to support the COVID-19 response of India. USAID has provided 3 million USD (around Rs.22 Crore) over 2 years to support the CAC (COVIDAction Collab) partnership.
• The USAID fund will be utilised to provide support in health, livelihood and social protection for the vulnerable communities.
Virtual events:
Dr Manohar Aghnani, Additional Secretary-Policy, Ministry of Health and Family Welfare along with around 150 civil society organisations, Development partners and private sector organisations participated in the virtual event. The participants of the event discussed the importance of using the collective expertise to create resilient communities.
About the Partnership:
i.This partnership will enable the government to scale the interventions and collaboration like CAC and support the development of customised interventions for vulnerable communities.
ii.CAC provides an opportunity to support and supplement the efforts of the government.
About COVID Action Collaborative(CAC-COVIDActionCollab):
i.CAC is a people centric multidisciplinary platform to support the most vulnerable communities who are affected by the COVID-19 pandemic.
ii.It has around 287 partners across the 28 states and 8 Union Territoreis(UTS) of India.
iii.CAC has supported more than 3 million people and provided service to 1.5 million people in the past 7 months.
Recent Related News:
On April 6, 2020, The US (United States) Government, through its aid agency USAID (United States Agency for International Development), has announced a grant of USD (United States Dollar) 2.9 million to India to fight against Coronavirus. The US government, through USAID (one of the leading aid agencies globally), the Centers for Disease Control and Prevention (CDC), and other relevant agencies, is working closely with India to fight against COVID-19.
About United States Agency for International Development (USAID):
Acting Administrator– John Barsa
Headquarters– Washington D.C, United States of America
Dilip Rath, Chairman of NDDB Elected to the Board of International Dairy Federation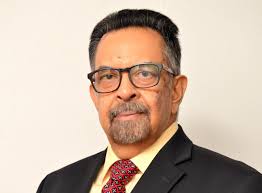 On November 2, 2020 During the General Assembly of International Dairy Federation (IDF), Dilip Rath, Chairman of National Dairy Development Board (NDDB) was unanimously elected to the Board of IDF.
Note
• He is the 2nd Indian to become part of the board of IDF.
• Dr Amrita Patel, former chairman of NDDB, had become the 1st Indian and 1st women to be elected to the board in December 2010.
About Dilip Rath:
i.For the last 10 years Dilip Rath has been associated with IDF as the Member Secretary of Indian National Committee and as a member of the Standing Committee on Dairy Policy and Economics.
ii.He played a vital role in the signing the Dairy Declaration at the IDF World Dairy Summit in Rotterdam in October 2016 between IDF and Food & Agriculture Organisation (FAO).
iii.He and Secretary, Animal Husbandry & Dairying, Government of India signed the Indian dairy sector's endorsement to meet UN Sustainable Development Goals with President and Director General of International Dairy Federation in Istanbul on 22 September 2019.
Other Appointments:
Piercristiano Brazzale has been elected as the President of IDF. He takes over from Dr Judith Bryans, Chief Executive of Dairy UK.
Points to be Noted:
• India will host the 1st post COVID -19 IDF World Dairy Summit 2022 in New Delhi. Dilip Rath as the Secretary of the Indian National Committee took initiative for hosting.
• Over 1000 participants including experts, academicians, dairy professionals are expected to participate from about 55 countries.
India's milk-production:
i.India ranks 1st among the world's milk-producing nations and also has the largest bovine population in the world.
ii.India's milk production has been growing at the Compounded Annual Growth Rate (CAGR) of 6.43 % as against the global CAGR of 1.53 % for the last 5 years.
About International Dairy Federation (IDF):
HeadQuarters– Brussels, Belgium
President– Piercristiano Brazzale
About National Dairy Development Board (NDDB):
Head Office– Anand, Gujarat
Chairman– Dilip Rath
John Magufuli Won 2nd Term as President of Tanzania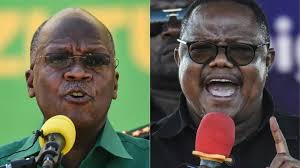 On 30th October 2020, President John Magufuli of the Chama Cha Mapinduzi (CCM) party won the 2nd term as the President of Tanzania with his landslide victory in the 2020 presidential election held on 28th October 2020 with 12.5 million votes i.e., 84% of the turnout vote. The swearing in ceremony of this 2nd term will be held on 5th November 2020.
About John Magufuli:
i.John Magufuli was elected as the President in 2015 and his CCM party has been in power since the independence of Tanzania from British in 1961.
ii.He introduced free education for all Tanzanians in public schools till the 4th year of secondary school.
iii.He contributed to the development in the transport sector of Tanzania like investing in creation of standard gauge railway, expansion of major highways and construction of rapid bus transit systems in Dar Es Salaam.
Result of 2020 Tanzania Presidential Election:
i.Tundu Lissu of Chadema Party, the main opposition secured 1.9 million votes
ii.Semistocles Kaijage, chairperson of the National Electoral Commission announced that only 15 million of the 29 million registered voters went to the poll.
iii.The CCM party has increased its majority in the parliament to 97% of the total 264 seats which was three quarters during the last election.
About Tanzania:
Capital– Dodoma
Currency– Tanzanian shilling
Indian Coast Guard ship 'C-452', designed and built by L&T, commissioned at Ratnagiri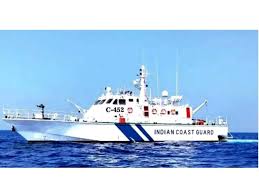 On November 3, 2020, Western Seaboard Commander Additional Director General (ADG), Rajan Bargotra virtually commissioned the Indian Coast Guard Ship 'C-452' at Ratnagiri, Maharashtra. It is the 52nd ship in the series of 54 Interceptor Boats.
i.This will be the fifth ship/boat under administrative control of ICGS Ratnagiri, and third of its type at Ratnagiri.
ii.It has been designed and Indigenously built by Larsen & Toubro (L&T) Shipyard Limited in Surat, Gujarat.
Key Points:
i.The ship is equipped with Modern Sensors, which includes navigational and communication systems.
ii.The primary role of the ship will be in undertaking multifarious tasks, such as anti-smuggling, maritime surveillance, interdiction and Search and Rescue.
iii.It will be based at Jaigarh, Ratnagiri, Maharashtra and is commanded by Assistant Commandant Amogh Shukla.
Specifications:
i.The ship is 27 metres Long, with displacements of 105 tonnes and an endurance of 500 NM (Nautical Mile) at a speed of 25 Knots.
ii.It is capable of operating in tropical conditions and proceeds at a speed of 45 knots.
iii.It is equipped with 12.7 MM Heavy Machine Gun is the main armament of the ship.
Recent Related News:
i.June 10, 2020, The 5th and last ship in the series of Fast Patrol Vessels (FPV) namely "ICGS Kanaklata Barua" or "Yard 2117" for the Indian Coast Guard (ICG) has been delivered by Garden Reach Shipbuilders and Engineers (GRSE) Ltd.
ii.On February 28, 2020, The Indian Coast Guard's (ICG) 98-meter-long 5th Offshore Patrol Vessel called "ICGS Varad" was inducted into service by Shri. Mansukh Mandaviya, the Union Minister of State for Shipping (Independent Charge) and Union Minister of State for Chemicals and Fertilizers at LOT Kattupalli shipyard, near Chennai, Tamil Nadu.
About Indian Coast Guard (ICG):
Director General of ICG (DGICG) – Krishnaswamy Natarajan
Motto-"Vayam Rakshamah" meaning "We Protect"
Archaeologists Found Evidence of Dairy Production in Indus Valley Civilisation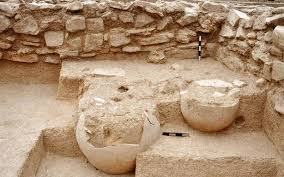 The research of archaeologist of India and Canada found evidence of dairy production in the Indus Valley Civilization. The research discovered that dairy was produced and processed by the Harappans back in 2500 BCE(Before the Common Era). The study was carried out on 59 shards of pottery from the archaeological site in Kotada Bhadli, Gujarat.
The findings of the research were published in Scientific Reports of Nature Research Journal.
Kalyan Sekhar Chakraborty, Department of Anthropology, University of Toronto, Canada was the first author of the paper and Greg F. Slater, Heather M.-L. Miller, Prabodh Shirvalkar & Yadubirsingh Rawat are the other authors.
Note:
2020 marks the 100 years of the discovery of Indus Valley Civilization.
About the study:
i.The team used molecular analysis techniques to study the residues from the ancient pottery.
ii.Techniques like C16 and C18 analysis were used to identify the source of lipids which were preserved by the porous pots.
Findings:
i.The team found traces of residues that provide evidence of dairy product processing by the Harappans which shed light on the rural economy of the civilisation.
ii.The residues found on the cooking vessels indicate that the milk was boiled and consumed and the residues on bowls indicate heated milk or curd.
iii.The remains of perforated vessels (similar vessels were used to make cheese) indicate that they processed milk into other forms.
Animals:
The study on the tooth enamel from fossils of cattle, water buffalo, goat and sheep in the area suggests that the cattle and water buffalo died at an older age which indicates that they were raised for milk and the majority of goat and sheep died young indicating that they were raised for meat.
Indus Valley Civilization:
i.The Indus Valley Civilization(IVC) which is also known as Harappan Civilization was an urban civilisation with well-planned and well-built towns. The IVC flourished in the western parts of South Asia(Pakistan and Western India) in around 2500 BCE(Before the Common Era).
ii.The Archaeological Department of India carried out an excavation in the Indus Valley in 1924 and unearthed the ruins of Mohenjodaro and Harappa (two old cities)
Note:
Sumerian civilization is the earliest known civilisation in the world.It is located in the southernmost part of Mesopotamia, Sumer.
Recent Related News:
Deepak Kumar Nayak, Project Assistant of Indian National Trust for Art & Cultural Heritage(INTACH) with Rabindra Rana, heritage enthusiast of Odisha located the 500-year-old submerged temple in the Mahanadi river near Baideswar in Padmavati area, Cuttack.
West Indies Cricketer Marlon Samuels announces retirement from all forms of Cricket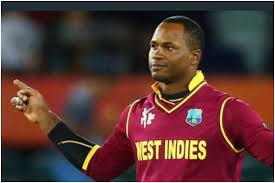 On November 4, 2020, West Indies Batsman Marlon Nathaniel Samuel announced retirement from all forms of Cricket at the age of 39. He is a Right-hand Batsmen and a Right-arm off break bowler.
i.He has played 71 Tests, 207 One Day Internationals (ODIs), and 67 Twenty20 Internationals (T20Is) for West Indies scoring 11, 134 international runs and has picked up 152 wickets across all formats.
ii.Samuels has played in several T20 Franchises around the world, which includes Pune Warriors, Delhi Daredevils in Indian Premier League (IPL), and Melbourne Renegades in Big Bash League (BBL).
iii.He was part of the West Indies Cricket Team which won the 2012 ICC World Twenty20 (Sri Lanka) and 2016 ICC World Twenty20 (India).
Records:
i.He is the first player to receive 2 player of the Final awards in ICC World T20 history, he became the second player after Shahid Afridi to score a half century and take a single wicket in a T20 World Cup Final.
ii.He holds the record for highest individual score – 85 in ICC World T20 Final in 2016.
Book Titled "The Age of Pandemic (1817-1920): How they Shaped India And the World" Authored by Chinmay Tumbe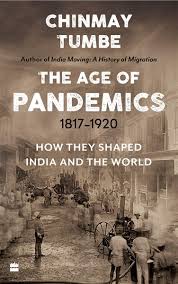 Chinmay Tumbe's 2nd book titled "The Age of Pandemic (1817-1920): How they Shaped India And the World" the book argues that the period between 1817 and 1920 as the age of Pandemic which claimed around 70 million lives, with India as the epicentre.
The book is published by HarperCollins India and is set to release in December 2020.
About the book:
i.It documents the scale of devastation, cause and consequences and the resilience of the people during the pandemics.
ii.It also portrays the continuing relevance of learning from the disaster that affected the nation and the ways to combat the challenges like COVID-19.
iii.The book describes the effects and devastation caused by the COVID-19 pandemic in India and accounts the impacts of the pandemic on the aspects of life.
iv.The book records the various aspects of cholera, plague and influenza pandemics that claimed millions of lives between 1817 and 1920.
v.It also covers the 1918 influenza pandemic in India which claimed more lives than the casualties of World War I.
About Chinmay Tumbe:
i.Chinmay Tumbe is a faculty of the Tata Institute of Social Science, Hyderabad.
ii.He was a 2013 Jean Monnet Fellow at the European University Institute, Florence and 2018 Alfred D. Chandler Jr. International Visiting Scholar in Business History at Harvard Business School, Boston.
iii.His debut book was "India Moving: A History of Migration" published in 2018.
AP Government plans to set up 400 EV Charging Stations across the State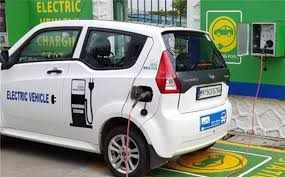 The Andhra Pradesh (AP) Government has decided to set up 400 Electric Vehicle (EV) charging stations across the state to promote the usage of electric vehicles. The EV stations will be built under the first phase of the "Go Electric" Campaign.
The Bureau of Energy Efficiency (BEE) launched the 'Go Electric' campaign in AP in coordination with APSECM (Andhra Pradesh State Energy Conservation Mission).
Key Points:
i.The main aim of the Government is to attract investments in the EV sector by setting up electric vehicle infrastructure, and charging stations.
ii.New and Renewable Energy Development Corporation of Andhra Pradesh Ltd (NREDCAP) has coordinated with International Centre for Automotive Technology (ICAT), Manesar (Haryana) to set up testing facilities for auto components and vehicles with an investment of INR 250 Crore.
Performance Study:
i.The State Government is planning to undertake real time performance study on electric vehicles.
ii.It will provide electric two-wheelers to the ward and village secretariat staff, and establish testing facilities for auto components and vehicles.
iii.It is planning to establish charging infrastructure at every 25 km along the national highways.
iv.NREDCAP is the state nodal agency for establishment of Charging stations in Andhra Pradesh.
Benefits:
i.Installation of charging stations is expected to boost the confidence of users of electric vehicles and encourage companies to launch new brands of e-vehicles.
ii.It will also help Andhra Pradesh to take the lead in the emerging e-vehicle sector. It will increase energy security, control air pollution, and improve air quality.
Steps taken by AP Government:
i.NREDCAP has signed an Memorandum of Understanding (MoU) with Energy Efficiency Services Limited (EESL) for deployment of electric cars. Around 300 Electric cars have been deployed at various government organisations.
ii.NREDCAP has signed agreements with National Thermal Power Corporation (NTPC) and Rajasthan Electronic and Instruments Limited (RIEL) for charging infrastructure.
iii.460 Chargers to be installed in 83 locations across Andhra under the Central Government sponsored Faster Adoption and Manufacturing of (Hybrid) Electric Vehicles (FAME-II) Scheme.
Bureau of Energy Efficiency (BEE):
i.It is a statutory body under the Ministry of Power, Government of India.
ii.It assists in developing policies and strategies with the objective of reducing the energy intensity of Indian Economy.
iii.It is the nodal agency for promoting electric vehicle charging stations.
Note:-
The Union government is aiming to make electric three-wheelers operational in the country by 2023 and electric two- wheelers by 2025.
Recent Related News:
i.On June 10, 2020 Andhra Pradesh(AP) Chief Minister(CM) Yeduguri Sandinti(YS) Jagan Mohan Reddy launched the 'Jagananna Chedodu' scheme to provide financial assistance to tailors, barbers and dhobis(washermen).
ii.On September 4, 2020, the state government of Andhra Pradesh (AP) inked 8 pacts with 7 major domestic and global companies and with the Government of Netherlands to boost the food processing sector of various agricultural products, including bananas, tomatoes, mangoes, sugar, chillies, vegetables, and aqua products in the state.
About Andhra Pradesh:
Ports – Krishnapatnam Port, Kalingapatnam Port, Gangavaram Port, Machilipatnam Port
Solar Power Plant – Kurnool Ultra Mega Solar Park.
About Bureau of Energy Efficiency (BEE):
Director General – Abhay Bakre
Headquarters – New Delhi