Virtual India CEO forum on Climate Change Chaired by Union Minister Prakash Javadekar
The India CEO Forum on Climate Change was held virtually on November 5 which was chaired by Union Minister Prakash Keshav Javadekar, Ministry of Environment, Forest & Climate Change (MoEF&CC). It focuses on sustainable partnership between the Government and private sector in the field of climate change.
• The forum saw the participation of key industry leaders from the steel, cement, power, pharmaceuticals etc. sectors who shared their vision for climate action in the post-2020 period.
• The Minister highlighted that the countries' collaboration is needed to take needed action on the issue of climate change.
Declaration on Climate Change signed by 24 key private industries and MoEF&CC
The private-sector companies pledged to work with the government by taking necessary actions to tackle climate change in order to achieve India's targets under the Paris Agreement. In this regard, they issued a 'Declaration of Private Sector on Climate Change'. Click Here to read about Declaration and for the Names of 24 Industries
• The declaration is committed to achieve GHG (greenhouse gas) emissions reduction as well as energy efficiency improvement goals through a range of solutions thereby creating a low-carbon sustainable economy.
• The participating industries will also submit an annual report to the environment ministry providing qualitative and quantitative information on the contribution of the private sector.
• The private sector plays a pivotal role in creating low-carbon sustainable economies and has embarked on a number of voluntary actions on climate change that can contribute towards achieving India's NDC goals.
• The private sector also benefitted from India's participation in Clean Development Mechanism of the Kyoto Protocol and going forward Article 6 of the Paris Agreement offers further opportunities for meeting the climate change and sustainable development objectives.
India's story towards Paris Agreement
India signed a Paris Agreement in 2016 under the United Nations Framework Convention on Climate Change (UNFCCC). As part of its, India announced Nationally Determined Contribution (NDC) which has three quantitative climate change goals viz.
• Reduction in the emissions intensity of Gross Domestic Product (GDP) by 33 to 35% by 2030 from 2005 level.
• Achieving about 40% cumulative electric power installed capacity from non-fossil fuel based energy resources by 2030 .
• Creating an additional carbon sink of 2.5 to 3 billion tonnes of carbon dioxide equivalent through additional forest and tree cover by 2030.
India also aims to achieve 100 GW (Gigawatt) Solar Power and 175 GW renewable energy by 2022 and production of 450 GW of renewable energy by 2030.
Key Points:
–India urged the developed countries to provide climate-friendly technology at an affordable cost.
–India's per capita carbon emission is very low as compared to developed nations.
Recent Related News:
i.On October 15, 2020, MoEF&CC announced that Ramsar Convention has declared The Asan Conservation Reserve(ACR) in Dehradun as a site of international importance. ACR has been included in the 'List of Wetlands of International Importance' established by Article 2.1 of the convention. This is the first wetland from Uttarakhand, to be recognised by Ramsar.
ii.On the occasion of International Coastal Cleanup Day 2020 (September 19, 2020) MoEF&CC launched India's own eco-label BEAMS (Beach Environment & Aesthetics Management Services) with an aim to reduce pollution and to maintain high standards of cleanliness, safety for beachgoers in accordance with coastal environment and regulations.
About Ministry of Environment, Forest and Climate Change (MoEF&CC):
Prakash Keshav Javadekar Constituency– Maharashtra
Minister of State (MoS)– Babul Supriyo
India Conducts Tri-Service Combat Exercise "Bull Strike" at Teressa Island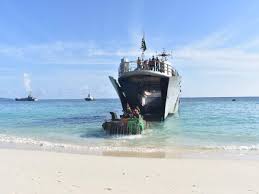 Andaman and Nicobar Command (ANC) conducted a three-day Tri-Service Combat Exercise code named "Bull Strike" from November 3-5,2020 at Teressa Island in Nicobar Group of Islands.
The exercise saw participation from three services components of ANC, elements of Indian Army's Parachute Brigade, MARCOS (Marine Commando Force) and Special Forces.
Lieutenant General Manoj Pande, Commander-in-Chief of ANC witnessed the exercise and addressed the troops.
Key Points:
i.The exercise focussed on interoperability and synergy among three services – Army, Navy and Air Force to maximise combat potential.
ii.The training activities included combat free fall and paradrop from Advanced Airlifter C-130J "Super Hercules" by a company of Para Commandos, action by MARCOS of Indian Navy and Special Heli Borne Operations (SHBO) by Indian Army Ghatak platoons.
iii.Ground based manoeuvres, tactics and procedures for joint operations were also rehearsed.
iv.Search and rescue (SAR) and medical evacuation procedures were also practised by the participating troops.
v.The practices in the Strategically-located Nicobar group of island assumes significance as it will be effective in countering Chinese moves in the Indian Ocean Region.
Note:
ANC was established as India's first theatre command in October 2001.
Recent Related News:
i.On 17th July 2020, Indian Navy conducted major Naval exercises in the Andaman and Nicobar Islands led by Sanjay Vatsayan, Chief Rear Admiral of Eastern naval fleet as a display of strategic intents against China amid the current military conflicts in the Northeastern borders in Ladakh.
About Indian Army:
Chief of Defence Staff – General Bipin Rawat
Commander-in-Chief of Indian Armed Forces – President of India (Ram Nath Kovind)
PM Narendra Modi chaired Virtual Global Investor Roundtable 2020 conference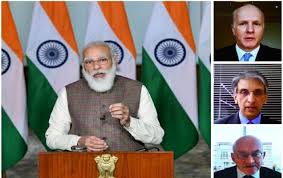 In order to attract investments in India, the Global Investor Roundtable (VGIR) 2020 conference was held virtually which was chaired by Prime Minister Narendra Modi. It focuses on discussions around three important areas such as India's economic and investment outlook, structural reforms, and the government's vision for making the country a $5 trillion economy.
Organizer – VGIR 2020 is organized by the Ministry of Finance, Government of India, and National Investment and Infrastructure Fund.
• The Indian side is being represented by business leaders, financial market regulators, Union Finance Minister Nirmala Sitharaman and Reserve Bank of India (RBI) governor Shaktikanta Das.
• The conference was attended by the world's 20 largest pension and sovereign wealth funds, which have around $6 trillion assets under their management.
• The PM highlighted India's potential to attract huge investments in various sectors and invited them for investment.
Key Points from PM Modi Address:
-Indian companies have a high environmental, social & governance (ESG) score which today's investors used to look for.
-India is reforming its agriculture sector through technology and modern processing solutions which opens up new possibilities of investment in this sector.
-India's initiative of AatmaNirbhar aims to use the capabilities of our businesses and skills of our workers to make India into a global manufacturing powerhouse.
-India provided foodgrains to around 800 million people, money to 420 million people and free cooking gas to around 80 million families amid COVID-19.
-The coronavirus pandemic brought out four traits in India, which are the sense of responsibility; the spirit of compassion; national unity; and spark of innovation.
Participants:
The global institutional investors, representing key regions including the United States (US), Europe, Canada, South Korea, Japan, the Middle East, Australia and Singapore participated in VGIR 2020. Some of these investors are engaging with the government for the first time.
• Six major Indian industrialists — Deepak Parekh (HDFC), Dilip Shanghvi (Sun Pharma), Mukesh Ambani (RIL), Nadan Nilekani (Infosys),Ratan Tata (Tata Group) and Uday Kotak (Kotak Mahindra Bank) also shared their experience.
Recent Related News:
i.Union Minister for Petroleum and Natural Gas, Dharmendra Pradhan addressed the 'GCTC Energy Security Conference 2020' organized by Global Counter Terrorism Council (GCTC) from September 29, 2020 to September 30, 2020 on the theme of "Energy Security Architecture in Post Covid-19 World.
ii.On September 30, 2020 Union Minister for Chemicals and Fertilizers, Sadananda Gowda addressed the virtual "CII Life Science Conclave 2020" which was organized by Confederation of Indian Industry (CII) on the theme "Energizing Make in India through Life Sciences Sector".
About National Investment and Infrastructure Fund Limited:
Managing Director and CEO – Sujoy Bose
Headquarter – Mumbai, Maharashtra
AAI signed MoU with NVVN, subsidiary of NTPC to set up Solar Power Plants in Airports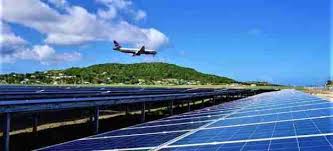 On 5th November 2020, Airport Authority of India(AAI) signed a Memorandum of Understanding with NTPC Vidyut Vyapar Nigam (NVVN) Limited, a subsidiary of NTPC Limited, to set up solar power plants at the Airports under AAI and to promote the adoption of electrical vehicles at AAI Airports.
The MoU was signed by General Manager (Engineering) of AAI and K. S. Bandyopadhyay, Chief General Manager(CGM) of NVVN in the presence of Arvind Singh, Chairman of AAI and Gurdeep Singh Chairman and Managing Director of NTPC limited.
Key People:
K. Gautam, Chairman, NVVN, Mohit Bhargava, CEO, NVVN along with senior officials of AAI and NTPC were also present during the signing.
Features of MoU:
i.In the identified AAI airports, required land and rooftop space to set up solar power plants will be provided to NVVN at free of cost.
ii.As a part of the initial phase, NVVN will take up the projects at the airports of Tamil Nadu and Rajasthan.
iii.The airports at Tamil Nadu and Rajasthan require around 55 MW and 8 MW of solar power capacity respectively, to become 100% Solar powered Airports.
E-Vehicles:
i.AAI and NVVN will support the Government of India's initiative to adopt e-vehicles by creating public charging infrastructure and promote its usage in airports.
ii.A plan will be devised to enable the adoption of e-vehicles and charging stations on city side and air side at multiple airports and
Note:
AAI owns and manages around 100 airports across India and the airports in Delhi, Mumbai, Bengaluru, Hyderabad, Mangaluru and Lucknow are managed by private companies.
Recent Related News:
On July 14, 2020 Airports Authority of India(AAI) signed a Memorandum of Understanding (MoU) with Bharat Electronics Ltd (BEL) through video conferencing to collaborate and support the emerging global opportunities in the airport business, including those in the Asia Pacific region. The MoU is likely to boost the civil aviation industry.
About NTPC Vidyut Vyapar Nigam (NVVN) Limited:
CEO– Mohit Bhargava
Headquarters– New Delhi
About Airport Authority of India(AAI):
Chairman– Arvind Singh
Headquarters– New Delhi
Kottoor Elephant Rehabilitation Centre in Kerala is Set to Become World's Largest Care & Cure Centre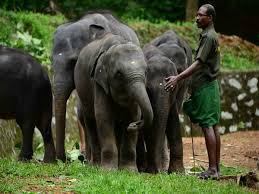 Kottoor Elephant Rehabilitation Centre in Thiruvananthapuram, Kerala is being upgraded to International standard and is set to become the world's largest care and cure centre for elephants. The upgradation of the centre is a part of the special program of the government of Kerala for the protection and conservation of elephants.
The project is implemented at a cost of Rs.108 crore funded from the Kerala Infrastructure Investment Fund Board(KIIFB).
Aim:
The centre aims to provide a rehabilitation centre for elephants in a natural ecosystem.
About the Project:
i.Around Rs.71.9 crores was spent on the first phase of the centre which will be commissioned in February 2021.
ii.The centre at 176 hectares of forest land will accommodate around 50 elephants including the 16 existing elephants.
iii.Out of the 50 elephant habitats enclosed by steel poles and nets, 35 will be completed in the first phase and the rest will be completed in the 2nd phase.
iv.The project includes the construction of reservoirs and check dams at Neyyar Dam and a special facility for elephant calves.
v.The project also plans to set up a convention centre, an amphitheatre and a unit for making paper from elephant dung and waste to biogas producing systems.
Note:
The tourism projects of the forest department and water resource department in Neyyar dam will also be developed along with this project.
Features of the Center:
i.The centre will have an elephant museum, a veterinary hospital with speciality facilities, a study and research centre for students and nature lovers, training centre for mahouts, an entrance plaza, administrative office and parking area, a cafeteria, cottages, a toilet block and a elephant viewing facility.
ii.The centre will also have a post mortem facility, a cemetery and a liquid waste treatment plant.
Employment opportunities:
i.The facility will provide job opportunities to more than 250 every day out of which 100 will be elephant herders.
ii.The tribal communities in the nearby forest area will be given priority to employment at the centre and It is also expected to create job opportunities for the locals.
Recent Related News:
Kerala Government has formed 'Kerala Karshaka Kshemanidhi Board' (Kerala Farmers Welfare Fund Board) – a Board for upliftment of Farmers in the State. It is the first time in India that a Welfare Fund Board has been formed for upliftment of farmers.
About Kerala Infrastructure Investment Fund Board(KIIFB):
Chairman– Pinarayi Vijayan (Chief Minister of Kerala)
CEO & Member Secretary– Dr. K.M.Abraham
Headquarters– Thiruvananthapuram, Kerala
Joint coastal security exercise, "Sagar Kavach" held at Paradip Coast, Odisha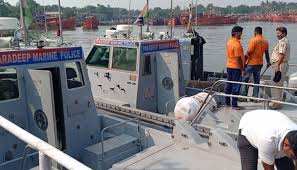 A two-day joint coastal security annual exercise "Sagar Kavach" was held on November 5-6 at Paradip Coast, Odisha. It was carried out by the state governments of Odisha and West Bengal. More than 10 such departments, including the Indian Navy, the Indian Coast Guard, the Odisha Police, the local fishermen, the forest department, and the port marine department, have joined the joint exercise.
• As a part of this exercise red and green forces were formed to infiltrate and prevent attacks.
Need Coastal Security Exercise:
In the wake of the 26/11 Mumbai Attack (Maharashtra) on November 26, 2008 by the terrorists, this exercise is being held every year in Indian coastline to prevent a repeat of attacks by sea.
• The perpetrators of the 26/11 Mumbai Attack had infiltrated into India from Pakistan through the sea routes.
Recent Related News:
i.A two days long half yearly Coastal Security Exercise "Sagar Kavach" was held on October 8-9, 2020, along the coastal areas of Kerala, Karnataka and Lakshadweep to check Coastal Security mechanism and validate Standard Operating Procedures (SOPs). It assesses the preparedness of security agencies to deal with an asymmetric threat from sea.
ii.On October 9, 2020, a joint anti-terrorist exercise "Suraksha Kawach (security shield)" between Indian Army and Maharashtra Police at Lullanagar Pune (Maharashtra) was organized by Agnibaaz Division (41 Artillery Division) of Southern Command of the Indian Army, along with equipment display. It was carried out taking all safety norms of COVID-19.
About Odisha:
Chief Minister (CM)– Naveen Patnaik
Capital– Bhubaneswar
Overview of Prime Minister Narendra Modi's Two-day visit to Gujarat from October 30-31, 2020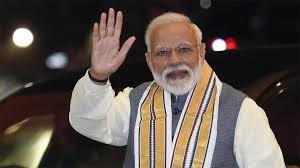 Prime Minister Narendra Modi paid a two-day visit to Gujarat from October 30-31, 2020. He inaugurated 17 projects around the Statue of Unity in Kevadia, Gujarat laid the foundation stone for 4 new projects.
He paid homage to Sardar Vallabhai Patel at the Statue of Unity in Kevadia, Gujarat on National Unity Day (Rashtriya Ekta Diwas) i.e. October 31, 2020. National Unity Day is celebrated to commemorate the Birth Anniversary of Sardar Vallabhai Patel.
Highlights from the Visit:
India's First Sea-Plane Service:
Prime Minister also launched India's First Seaplane service between the Statue of Unity near Kevadia in Gujarat's Narmada district and Sabarmati Riverfront in Ahmedabad.
i.The seaplane is a 19-seater seaplane and will be operated by SpiceJet.
ii.30 percent of the seats will be priced at Rs 1,500 under the UDAN scheme.
iii.This is the first of the five seaplane services in Gujarat. The other spots are Dharoi dam in Mehsana district, to connect ambaji and shatrunjay dam in Palitana of Bhavnagar district and Tapi will be started in the next phase.
iv.Spice jet has wet-leased an 18-seater Twin Otter 300 seaplane from Maldivian Aero, the national airline of Maldives.
Waterdromes:
i.He also inaugurated Water Aerodrome in Sabarmati Riverfront in Ahmedabad.
ii.The series of Water Aerodromes will ensure in bringing last mile connectivity.
Inauguration of Sardar Patel Zoological Park:
Prime Minister inaugurated Sardar Patel Zoological Park popularly known as Jungle Safari in Gujarat's Narmada district.
i.It is the fastest ever built Jungle Safari.
iii.It is spread over an area of 375 acres at seven different levels ranging from 29 to 180 meters and has more than 1100 Birds & Animals and 5 Lakh plants.
iv.It has two aviaries (enclosure for keeping birds in) – one for domestic birds and another for exotic birds.
World's Largest Geodesic Dome:
i.It is the World's largest Geodesic Dome for aviary and encloses a petting zone that houses macaws, persian cats, rabbits, young horses, small sheep and goats, turkeys and geese.
ii.The Fly-high Indian Aviary would provide an interesting atmosphere for bird watchers.
Inauguration of Unity Glow Garden & Cactus Garden:
Prime Minister Narendra Modi inaugurated the Unity Glow Garden which is the first-of-its-kind in India & Cactus Garden.
Unity Glow Garden:
i.Unity Glow Garden which is the First-of-its-kind in India is a theme park spread over an area of 3.61 acres.
ii.It has an glimmering array of installations, figures and optical illusions.
Cactus Garden:
i.Cactus Garden is a grand architectural greenhouse with 450 national and international species from 17 countries.
ii.It is spread over an area of 25 acres and has around 6 lakh plants including 1.9 lakh cactus plants.
Ekta Mall:
Ekta Mall displays a wide range of handicrafts and traditional items from all over India symbolizing unity in diversity.
i.It is a special store constructed near the State of Unity, tourists can buy handloom and handicraft products belonging to different states under one roof.
ii.It has been developed on the theme of Unity in Handicraft & Handloom Diversity.
Children Nutrition Park & Mirror Maze:
i.It is the world's first ever technology drive nutrition park for children and is spread over an area of 35, 000 square feet.
ii.The nutrition park includes a Nutri train which runs across the park to various theme based stations such as 'Phalshaka Griham', 'Payonagari', 'Annapoorna', 'Poshan Puran', and 'Swastha Bharatam'.
iii.The park will raise awareness about nutrition through edutainment activities like Mirror Maze, 5D Virtual reality theatre and Augmented reality games.
Unveiling of Kevadia Mobile app:
He introduced a website of Statue of Unity in all the United Nations (UN) official languages and launched the Kevadia Mobile App.
i.The Website and app will guide tourists visiting the Statue of Unity, Kevadia.
Arogya Van & Arogya Kutir:
The Prime Minister also inaugurated Arogya Van & Arogya Kutir.
ii.Arogya Van (Health Forest) has 5 Lakh Plants of 380 different species spread over an area of 17 acres.
iii.Arogya Kutir has a traditional treatment facility named Santhigiri wellness centre which provides healthcare based on Ayurveda, Siddha, Yoga and Panchakarma.
Ekta Cruise Service:
i.The Prime Minister inaugurated the Ekta Cruise Service through which tourists can experience beautiful views of the Statue of Unity.
ii.The 40 Minute Ferry Boat Service operates from Shrestha Bharat Bhavan to Statue of Unity by covering a distance of 6 kilometres.
iii.The boat is capable of ferrying 200 passengers at a time.
iv.A New Gora Bridge has been built specially for the operation of the ferry service.
v.A Boating Channel has been constructed to provide boating services to tourists visiting the Statue of Unity.
Dynamic Lighting for Sardar Sarovar Dam:
He also unveiled Dynamic Lighting for the Sardar Sarovar Dam in Gujarat.
Virtual Stone-laying ceremony:
PM also performed a virtual stone-laying ceremony for government quarters, quarters for State Reserve Police Personnel, Adarsh Gram, a project of 400 houses for the resettlement of project-affected people from five villages around the statue of unity.
About Gujarat:
Governor – Acharya Devvrat
Chief Minister – Vijay Rupani
NSDC Launched "Project Future Ready" to Impart Career Skills to 1 lakh students
The National Skill Development Corporation (NSDC) in partnership with American India Foundation, Dell Technologies and University of Mumbai has launched "Project Future Ready" to equip students with career skills. The project will cover over 1 lakh students in Mumbai and Delhi-NCR, of which 60 per cent are females.
• Aim: To provide skills development for these students through career mentoring, leveraging online skilling platforms and providing market aligned skills training for employability and inculcating entrepreneurial mind- set.
• On completion of the program, the students will receive a certification from NSDC and University of Mumbai.
Key Points:
–The partnership will certifying 200 college faculties by the University of Mumbai's Garware Institute of Career Education and Development (GICED) as multi-skilled career mentors.
–Then, each of these trained faculties will engage 500 aspiring youth by conducting workshops on career guidance in colleges affiliated with the University of Mumbai.
–These students will also be trained by NSDC through its eskillindia platform to develop employability skills through customized courses for interview preparedness, communication, soft skills, among others.
Recent Related News:
i.On September 30, 2020 Union Minister for Social Justice & Empowerment, Thaawarchand Gehlot virtually launched "Ambedkar Social Innovation & Incubation Mission (ASIIM)" under Venture Capital Fund for Scheduled Castes (SC)(VCF-SC). It has been launched to promote innovation, enterprise among SC students in Higher Education Institutions and to help them become Job Givers.
ii.On 2nd October 2020, Federation of Indian Chamber of Commerce and Industry(FICCI) Ladies Organisation (FLO), the women's wing of FICCI and National Skill Development Corporation (NSDC) signed a Memorandum of Understanding (MoU) under the 3C initiative of FLO to empower women with employability through skill training and to promote women entrepreneurship.
About NSDC:
Headquarter– New Delhi
Managing Director (MD) and Chief Executive Officer (CEO)– Manish Kumar
Govt of Bangladesh Signed MoU with BPL & SII to buy 3 crore Doses of AZD1222 – COVID-19 Vaccine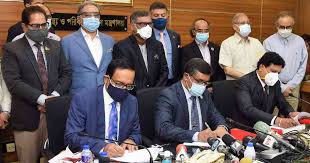 On 5th November 2020, the Government of Bangladesh signed a Memorandum of Understanding (MoU) with Beximco Pharmaceutical Limited (BPL), Bangladesh and the Serum Institute of India (SII) for the supply and distribution of 3 crore doses of COVID-19 vaccine 'AZD1222' in Bangladesh. The AZD1222 vaccine is at the final stage of development at the University of Oxford and AstraZeneca.
AZD1222:
i.AZD1222 is the COVID-19 vaccine of AstraZeneca formerly known as ChAdOx1 nCoV-19 is made from a virus – ChAdOx1, a weakened version of the common cold virus (Adenovirus).
ii.Genetic material, which is used to make proteins from the SARS-CoV-2 coronavirus called Spike glycoprotein (S) is added to the ChAdOx1 construct.
Supply and Distribution of AZD1222:
i.SII, licensed by AstraZeneca to manufacture AZD1222 and the entire quantity of vaccines will be delivered within 6 months.
ii.BPL is the distributor of AZD1222 in Bangladesh and it is also responsible for the maintenance of cold chain, import, storage and delivery of vaccines to the warehouses of the Government of Bangladesh.
Key People:
Zahid Maleque, Health Minister of Bangladesh and Vikram Doraiswami, High Commissioner of India to Bangladesh along with senior officials of the Health Ministry of Bangladesh and officials of SII and BPL were present on the occasion.
Key Points:
i.BPL has also agreed to import an additional 1 million doses of AZD1222 vaccine from SII for sale and distribution to the private pay market in Bangladesh.
ii.A formal purchase agreement will be signed within 30 days.
Recent Related News:
On May 20, 2020 India & Bangladesh signed the 2nd Addendum to the Protocol on Inland Water Transit and Trade in Dhaka. Under this pact- Increased 5 more ports of call from earlier 6(Total- 11) & extended 2 ports of call in each country; 2 new Indo Bangladesh Protocol(IBP) routes (from 8 to 10) & new locations are also added to the existing routes to facilitate the trade between two countries It was signed by the High Commissioner of India in Bangladesh, Riva Ganguly Das, and Bangladesh Shipping Secretary Mohammad Mezbah Uddin Chowdhury.
About SII:
Chairman and Managing Director– Cyrus S. Poonawalla
CEO– Adar C. Poonawalla
Headquarters– Pune, Maharashtra
About Bangladesh:
Prime Minister-Sheikh Hasina
President- Abdul Hamid
Capital– Dhaka
Currency– Bangladeshi Taka
5th Joint Working Group on Coal held virtually between India and Indonesia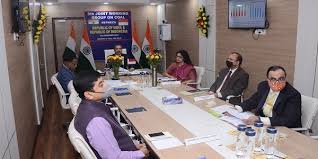 On November 5, 2020, India successfully hosted the 5th Joint Working Group (JWG) on Coal between India and Indonesia via Video conference from New Delhi due to Pandemic.
Chair of JWG:
The JWG was co-chaired from Indian side by Vinod Kumar Tiwari, Additional Secretary, Ministry of Coal, Government of India and by Jonson Pakpahan, Director for Mineral and Coal, Non Tax State Revenue of Ministry of Energy and Mineral Resources, Republic of Indonesia.
Key Points:
i.Tiwari provided an overview of the coal sector in India and highlighted India's initiatives for self-sufficiency in coal under Atma Nirbhar Bharat.
ii.He also presented imperatives for businesses in the coal sector in both the countries.
iii.Ministry of Coal, India made Presentations on Indian Coal Policy reforms, Coking Coal Exploration and Commercial Mining.
iv.Indonesian side on Coal Policy made presentations on Current Coal Business updates, Deep Seated Coal Potential in Indonesia.
v.The technical issues were presented by Central Mine Planning and Design Institute Limited (CMPDI) and MCRDC Indonesia, expertise was offered to each other and open house discussions were held.
Business-to-Business Session:
i.A B2B (Business-to-Business) session coordinated by Confederation of Indian Industries (CII) was conducted for frank discussions and sought resolution of issues by Governments of Indonesia and India.
ii.Both delegations highlighted Emerging business opportunities in both countries.
iii.It was discussed to carry forward the discussions beyond the confines of the forum.
Recent Related News:
i.On 29th August, 2020, India co-sponsored UNSC resolution for Greater Participation of women in peacekeeping forces. The bill was tabled by Indonesia and seconded by India.
About Indonesia:
President – Joko Widodo
Capital – Jakarta
Currency – Indonesian Rupiah (Rp) (IDR)