India extended US$18 mn Line of Credit to Maldives for expansion of fishing facilities at MIFCO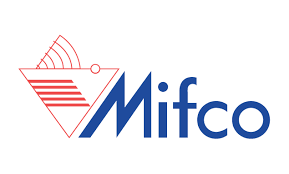 On August 5, 2020, India has extended the Line of Credit (LoC) worth US$18 million to the Government of Maldives for the expansion of fishing facilities at Maldives Industrial Fisheries Company (MIFCO) based in Felivaru, Lhaviyani Atoll, through the development of fish collection and storage facilities, and the setting up of a tuna cooked plant and fishmeal plant. The credit line agreement was signed by India's Export-Import Bank (EXIM)'s Chief General Manager Sudhattaa Mandal and Maldivian Minister of Finance Ibrahim Ameer.
The amount will also be utilized to develop a 50 tonne ice plant in Gemanafushi, Gaafu Dhaalu Atoll, in addition to a 100 tonne ice storage facility.
This extension is a part of US$800 million LoC offered by India through Export-Import Bank of India (EXIM Bank) carrying an interest rate of 1.75% with repayment tenor of 20 years and a 5-year moratorium.
Key Points:
-Notably, fishing is a key driver of the Maldivian economy through exports and is globally known for its pole-and-line artisanal fishing that is sustainable and responsible.
– This extension will benefit the Maldives in accessing new markets, increasing fish collection and storage capacity, along with creating greater value addition and additional sources of income.
Recent Related News:
On the occasion of Independence Day of the Maldives on July 26, 2020, the largest Indian public sector bank, State Bank of India (SBI) provided liquidity support of USD 16.20 million as a COVID-relief for the Government of Maldives to overcome liquidity shortage.
About Maldives:
Capital– Male
Currency– Maldivian rufiyaa
President– Ibrahim Mohamed Solih
UN's Policy Brief: Education during COVID-19 and beyond: Around 23.8 Million Children May Drop Out of School Due to the Impacts of COVID-19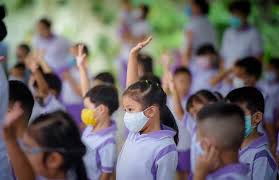 On 4th August 2020, António Guterres Secretary-General of United Nations(UN) launched the report titled "Policy Brief: Education during COVID-19 and beyond" states that around 23.8 million additional children and youths may drop out or not have access to school in 2021 due to the economic impacts of COVID-19.
The Policy brief was built on United Nations Educational, Scientific and Cultural Organisation(UNESCO)'s data and features recommendations on ways to avoid the emerging disaster.
UNESCO led the drafting of the Policy Brief authored by António Guterres, Secretary-General, which contains the input of 15 organisations.
Impacts of COVID-19 on Education:
i.The COVID-19 global pandemic has affected the school education from primary to secondary level, technical and vocational education and training institutions, universities and other institutions.
ii.Around 94% of the universal learners around 1.58 billion children and youth from pre-primary to higher education in more than 200 countries were affected due to COVID-19.
iii.Around 86% of school children are out of school in the 2nd quarter of 2020 where the vulnerable populations from the low income nations are affected the most due to the pandemic compared to just 20% in the highly developed nations.
Impacts on Girl Education:
The closure of schools due to pandemic exposes girls and young women to child marriage, early pregnancy, and gender based violences which reduces their chance to continue their education.
Economic impacts:
i.The simulation on the developing countries in the Programme for International Student Assessment (PISA) suggest that the loss of learning by one third in Grade 3 could affect 72% of students to fall behind that by Grade 10.
ii.The economic loss might reach 16,000 USD of lost earnings over a student's lifetime, which is around 10 trillion USD of lost earnings globally.
iii.The COVID-19 is likely to increase the gap between the educational budget and available money of the low and middle income nations to reach the sustainable development goal(SDG) of quality education by up to one third, which was estimated as 148 billion USD in early 2020.
The recommendations of the Policy Brief:
The brief provides recommendations on 4 areas to control the effects of COVID-19 pandemic:
1.Suppress transmission of the virus and plan thoroughly for school reopening
2.Protect education financing and coordinate for impact
3.Strengthen the resilience of education systems for equitable and sustainable development
4.Reimagine education and accelerate positive change in teaching and learning
About United Nations:
Secretary General– António Guterres
Headquarters– New York, United States of America
About UNESCO:
Director General– Audrey Azoulay
Headquarters– Paris, France
Recent Related News:
i.The United Nations Educational, Scientific and Cultural Organization's (UNESCO) Global
Education Monitoring (GEM) Report Team launched its 2020 Report on Inclusion and Education: All Means All, assessing the progress towards the Sustainable Developments Goal 4 on education and other SDG agendas related to education.
ii.UNICEF and Save the Children, UK based non-profit organisation jointly released "Children in monetary poor households and COVID-19: Technical Note" which states that 672 million children will be trapped in to poverty by the end of 2020 due to COVID-19 Impact.
Airtel Payments Bank partnered with Bharti AXA General Insurance to offer "Smart Plan Shop Package Policy"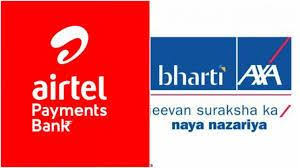 On August 6, 2020, Airtel Payments Bank has entered into a partnership with Bharti AXA General Insurance to offer the latter's affordable and newly launched shop insurance product namely "Smart Plan Shop Package Policy" for financial protection of the bank's retailers and merchants. The policy will provide financial protection in case of damage to assets inside the shop due to fire and allied perils and burglary, among others, as covered in the product.
Notably, a large number of bank's retailers and merchants are small- and medium-size shop owners who are totally dependent on their shops for their livelihood.
About Smart Plan Shop Package Policy:
This policy covers assets inside the shop against burglary, fire and allied perils such as flood, earthquake, landslide, rockslide, riots, strike and malicious damage, among others. It also covers the loss of money in safe because of an accident.
The policy has a flexible sum insured option, starting from Rs 2 lakh up to Rs 25 lakh.
Recent Related News:
Airtel Payments Bank has collaborated with Bharti AXA General Insurance to offer financial protection for COVID-19 via two different health insurance plans. The plan named "Bharti AXA Group Health Assure Policy" offers a lump sum benefit of Rs 25,000 and the other plan "Group Hospital Cash" will offer a daily benefit of starting Rs 500.
About Airtel Payments Bank:
Managing Director (MD) and Chief Executive Officer (CEO)– Anubrata Biswas
Headquarter– New Delhi, Delhi.
About Bharti AXA General Insurance:
Managing Director (MD) and Chief Executive Officer (CEO)– Sanjeev Srinivasan
Headquarter– Mumbai, Maharashtra
Global remittances may lose $108.6 bn in 2020: ADB
accordance with the report by the Asian Development Bank (ADB) published on August 3, 2020 , if the economic impact of Covid-19 persists throughout the year then global remittances may fall by $108.6 billion in 2020. As per the report, there is severe continuous impact of pandemic on the global economic systems and employment.
Key Points:
-Migrant workers are in extreme situations while many others are facing scant job security and limited access to social assistance.
-In the last three months of the outbreak, global remittances will fall by $108.6 billion in 2020. This is equivalent to an 18.3% decline from what would have been expected without the impact of Covid-19.
-Remittance receipts in Asia and the Pacific would fall by $54.3 billion, equivalent to 19.8% of remittances in 2018.
-Remittances in South Asia are expected to fall the most, by $28.6 billion, 24.7% of 2018 receipts, followed by remittances to Central Asia ($3.4 billion), Southeast Asia ($11.7 billion).
-On the region front, there will be a $22.5 billion fall in remittances from the Middle East, which accounts for 41.4 % of the total remittance loss in Asia. This is followed by a $20.5 billion slump in remittances from the US, which is 37.9% of the total.
What are Remittances?
A remittance is a transfer of money by a foreign worker to an individual in their home country. These are a vital source of income for developing countries as these help families to afford food, healthcare, and basic needs.
Recent Related News:
In accordance with the report on impact of COVID-19 on migration and remittances by World Bank, titled "COVID-19 Crisis: Through a Migration Lens", released in April 2020, remittances to India are likely to drop by 23% to USD 64 billion in 2020 from USD 83 billion in 2019 due to COVID-19 impact. In 2019, the remittances were increased by 5.5%. Importantly, India is the world's biggest recipient of remittances, which bolster the country's foreign exchange reserves and help fund its current account deficit.
About Asian Development Bank (ADB):
President– Masatsugu Asakawa
Headquarters– Mandaluyong, Philippines
Members– 68 Nations
FutureBrand Index 2020: Reliance Industries Ranked 2nd Biggest Brand;Apple Topped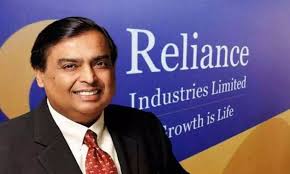 On 4th August 2020, FutureBrand Index 2020 was released, Reliance Industries Limited (RIL), Oil and Gas Company ranked as the Second Biggest Brand for its recognition associated with its growth, innovative products and customer service after Apple which topped the index.
Reliance Industries Limited:
i.Reliance Industries Limited is owned by Mukesh Ambani is one of the companies of the future among Nextera Energy, ASML and other high tech, renewable and ethical organisations.
ii.It is the only Indian Company in the Top 10 and Second Indian organisation on the ranking.
FutureBrand Index 2020:
i.Future Brand Index, the global perception study based on the assessment of the company's performance, reordered the PwC's Global Top 100 Companies which was based on the Market Capitalisations.
ii.Future Brand Index examines the leading firms all over the world and evaluates their growth over the years.
iii.In the Future Brand Index 2020 Samsung is ranked 3rd followed by Nvidia, Moutai, Nike, Microsoft, ASML, PayPal and Netflix in the top 10.
iv.Tata is ranked 65 for its technology business.
Note:
RIL ranked 91st in the PricewaterhouseCoopers(PwC) Global Top 100 companies 2020.
Top 3 Companies in FutureBrand Index 2020:

| | |
| --- | --- |
| Rank | Company |
| 1 | Apple |
| 2 | Reliance Industries Limited |
| 3 | Samsung |
About Reliance Industries Limited(RIL):
Founder Chairman– Dhirubhai Ambani
Chairman & Managing Director(CMD)- Mukesh Ambani
Headquarters– Mumbai, Maharashtra
Indian Express Journalist Dipankar Ghose and PARI, a Non-Profit Journalism Website Bags Prem Bhatia award 2020
Prem Bhatia award 2020 is conferred upon Indian Express reporter Dipankar Ghose– 'Outstanding Political Reporting of The Year' and People's Archive of Rural India(PARI), a non-profit journalism website – 'Outstanding Environmental Reporting of The Year'.
Dipankar Ghose bagged this award for his political reporting on issues related to the COVID-19 pandemic, including the migrant labour crisis.
PARI was awarded for its extensive field reports, including climate change effects and the impact of the pandemic on rural India. It is dedicated to reporting on rural India.
About Prem Bhatia awards
The Prem Bhatia awards were instituted in 1995 by the Prem Bhatia Memorial Trust, in memory of eminent journalist Prem Bhatia (1911 – 1995).
Outstanding Political Reporting of The Year– Rs 2,00,000 will be given to a journalist who has reported the major political events of the year with objectivity.
Outstanding Environmental Reporting of The Year– Rs 1, 50,000 will be given for reporting on environmental, developmental or social affairs.
Earlier recipients of the award
Earlier recipients of the award include, Raj Chengappa, Neerja Chowdhury, Suhasini Haider, Praveen Swamy, Rajdeep Sardesai and P Sainath among others.
'Moothon' and 'Son Rise' wins awards at 20th edition of New York Indian Film Festival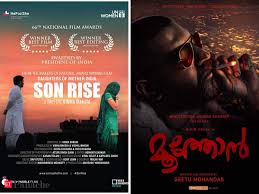 On 2nd August 2020, Malayalam film 'Moothon' and National Award winning documentary 'Son Rise' won awards at the 20th edition of New York Indian Film Festival(NYIFF) of Indo-American Arts Council (IAAC) which was conducted as a virtual event with the celebrities of the film industries and award winners participating from all across India and the United States.
About 20th NYIFF:
i.More than 45 feature length narratives, short and documentaries of India were showcased in the virtual edition of 20th NYIFF held from 24th July 2020 to 2nd August 2020.
ii.The films showcased in the event were in multiple languages including Assamese, Bengali, Haryanvi, Hindi, English, Ladakhi, Maithili, Malayalam, Marathi, Nepali and Tamil.
Moothon:
i.The Malayalam film "Moothon" directed by Geetu Mohandas starring Nivin Pauly won the Best Film Award in the 20th NYIFF.
ii.The movies portrays the story of a 14-year-old who travel in search of Moothon (elder brother) Akbar who left Lakshadweep for Mumbai"
iii.For Moothon, Nivin Pauly won the Best Actor Award for his role as Akbar and Sanjana Dipu won the Best Child Actor Awards for her role as Mulla
Son Rise:
i.Son Rise directed by Vibha Bakshi won the 20th NYIFF award under the Best Feature Documentary category.
ii.The documentary also won the National Award for best non feature film in 2019.
iii.The documentary features the patriarchy in Haryana and the efforts by few people to bring change in the society.
Garggi Ananthan won the Best Actress Award at the 20th NYIFF for the film "Run Kalyani".Run Kalyani, the debut film of Director Geetha J, casting Garggi Ananthan as Kalyani, is a poetic and realist drama of a young woman cook Kalyani and her duties, dreams and desires in life.
Other Winner of 20th New York Indian Film Festival:
| | |
| --- | --- |
| Category | Winner |
| Best Documentary | Tailing Pond directed by Saurav Vishnu |
| Best Actress | Garggi Ananthan for Run Kalyani |
| Best Short (Narrative) | Arabian Nights directed by Sanat Ganu |
| Best Screenplay | Knock Knock Knock by Sudhanshu Saria |
| Best Director | Achal Mishra for Gamak Ghar |
About Indo-American Arts Council (IAAC):
Chairman– Dr. Nirmal K. Mattoo
Brand Ambassador– Vikas Khanna
Headquarters– New York, United States of America
Recent Related News:
i.the National Academy of Television Arts & Sciences(NATAS) announced the winners of the 47th Annual Daytime Emmy Awardswhich was broadcasted on the CBS Television Network.
ii.70th Berlin film festival 2020 awards held in Berlin, Germany; "There Is No Evil" won Golden Bear Award for Best Film
Manoj Sinha appointed as Lt Governor of J&K; Succeeds Girish Chandra Murmu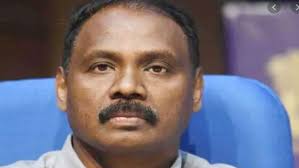 President of India, Ram Nath Kovind appointed Manoj Sinha(61 years old), former union minister and senior Bharatiya Janata Party (BJP) leader from Uttar Pradesh(UP) as Lieutenant(Lt) Governor of Jammu and Kashmir(J&K), effective from the date he assumes charge. He succeeds Girish Chandra Murmu, the 1st Lt governor of the Union Territory(UT) of J&K who resigned on August 5, 2020.
Note– August 5 marks the first anniversary of the abrogation of Article 370 of the Constitution that granted special status to J&K.
About Manoj Sinha
Personal Info
He was born on July 1, 1959 in Mohanpura of Ghazipur district of eastern Uttar Pradesh(UP). He is called Vikas Purush(man who focuses on development) by his followers & local people of Ghazipur.
Political Career
i.He was an active member of the Akhil Bharatiya Vidharthi Parishad (ABVP), the youth wing of the Bharatiya Janata Party.
ii.He has been a member of the BJP national council from 1989 to 1996.
iii.He was elected as member of Parliament (MP) consecutively in 1996 & 1999 and again in 2014 to the Lok Sabha, representing Ghazipur in the Lower House.
iv.He served as the Minister of State(MoS) (independent charge) for Communications and Minister of State (MoS), Railways in the Government of India.
About Girish Chandra Murmu
Personal Info
He was born on November 21 , 1959 in Betnoti village of Mayurbhanj district in Odisha
Career
i.The 1985-batch Gujarat cadre officer was appointed as the 1st Lt Governor of the UT on October 31, 2019 after its formation under the Jammu and Kashmir Reorganisation Act, 2019
ii.He served as the principal secretary to Prime Minister Narendra Modi when Modi was the Chief Minister of Gujarat.
iii.He served as the Relief Commissioner of Gujarat and as a Commissioner, Mines and Minerals and Managing Director, Gujarat Maritime Board.
iv.In 2004 he was appointed as the joint secretary of Home Department of Gujarat, which was headed by Amit Shah.
v.He served as Expenditure Secretary in the Union Finance Ministry.
Recent Related News:
i.Manoj Ahuja, senior IAS officer is appointed as the new Chief of Central Board of Secondary Education(CBSE), Anurag Jain as the Vice-Chairman of Delhi Development Authority(DDA) and V Vidyavati as the Director General of Archaeological Survey of India(ASI) effective from 12th May 2020.
ii.Jahnabi Phookan was appointed as the 37th National President of Federation of Indian Chambers of Commerce and Industry (FICCI) Ladies Organization (FLO). She succeeds Harjinder Kaur Talwar.
About J&K:
Capital– Srinagar (summer), Jammu (winter)
Ajay Tyagi, Chairman of SEBI gets Another 18 Months Extension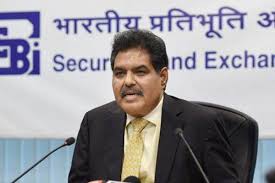 An order of Department of Personnel Training informed that the Appointments Committee of the Cabinet(ACC), Government of India (GoI), has approved another extension of Ajay Tyagi's term as Chairman of Securities and Exchange Board of India(SEBI) for 18 months, with effect from(w.e.f)01.09.2020 up to 28.02.2022 or until further orders, whichever is earlier.
The government had granted a 6-month extension to him before the expiry of his three-year tenure on March 1, 2020.
He took charge from his predecessor, U K Sinha, on March 1, 2017.
Note– UK Sinha, who was initially appointed for a three-year term, was also given multiple extensions. He remained in the post for six years from 2011 to 2017.
About Ajay Tyagi
i.He is a 1984 batch IAS officer from Himachal Pradesh cadre.
ii.Prior to his appointment as chairman of SEBI he served as an additional secretary (investment) in the Department of Economic Affairs under the Finance Ministry.
About SEBI:
Headquarter– Mumbai, Maharashtra
Win Trade Fantasy Sports(WTF) appoints Suresh Raina, Harmanpreet Kaur as global brand ambassadors

Indian middle-order batsman Suresh Raina & Indian women's team captain(T20I) Harmanpreet Kaur were appointed as Global brand ambassadors of Win Trade Fantasy Sports (WTF). In addition to this, Suresh Raina has also joined the brand as Strategic Partner.
World Trade Fantasy Sports (WTF) is a fantasy sports gaming platform, which was formally launched in India and other parts of the world on 6th August, 2020.
Users can create their own team made up of real-life players from upcoming matches, score points based on their on-field performance and compete with other fans.
The app at present hosts Fantasy Cricket, Football and Basketball. It lets users strategize and use their sports knowledge to get rewards.
The announcement was made through a web conference by co-founders of WTF India and Global Vinit Bhatia, Manit Parikh and Yash Kadakia.
Oman India Joint Investment Fund II Acquired 1.63% stake in DCB Bank
Oman India Joint Investment Fund(OIJIF) II informed that it has acquired 5.07 million (50,69,903) shares or 1.63% stake in DCB Bank Limited(DCB Bank)through a block trade (bulk deal) on stock exchanges. The stake is valued at Rs 42 crore.
The shares were purchased at an average price of Rs 81.90 valuing the transaction at Rs 41.52 crore.
About OIJIF
OIJIF is a growth capital private equity fund focused on investing in the mid-market segment in India. It receives support from its General Partners, State Bank of India (SBI) and State General Reserve Fund(SGRF) of Oman .
Headquarters– Mumbai, Maharashtra
Chief Executive Officer– Srinath Srinivasan
About DCB Bank:
DCB bank, formerly Development Credit Bank is one of the emerging private sector banks in India
Headquarters– Mumbai, Maharashtra
Chairman– Nasser Munjee
Managing Director & CEO– Murali M Natrajan
Indian Railways introduces OHE Inspection app for real-time monitoring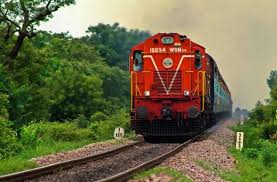 Indian Railways has launched an Overhead Equipment (OHE) Inspection app which will help in minimizing the train delays and long waits due to technical snags. The app has been rolled out on a Pan India basis.
Features
i.The Overhead Equipment (OHE) app will monitor the overhead wire in real-time and if there are any defects in it, it will alert the Indian Railways.
ii.Global Positioning System (GPS) based tracking of the patrolman.
iii.Real time capturing of Overhead Equipment defects and provision of taking Photographs.
iv.Exception alerts to the Indian Railways.
Towards 100% Punctuality
On 1 July, 2020 for the first time in the history of Indian Railways, 100% punctuality of trains was achieved as 201 trains arrived at their destination at the right time. The previous best was 99.54% on 23rd May, 2020.
Indian Railways
Union Minister for Railways – Piyush Vedprakash Goyal
Railway Board Chairman – V K Yadav
Pulitzer Prize-winning fiction novelist Shirley Ann Grau died at 91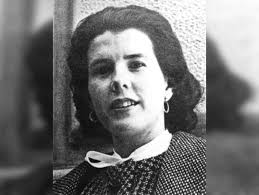 On august 6, 2020 the famous fiction writer and Pulitzer Prize-winner, Shirley Ann Grau, died at the age of 91 due to stroke in New Orleans, Louisiana, United States. She was born on July 8, 1929 in New Orleans, Louisiana, United States.
About Shirley Ann Grau
i.She wrote six novels and four short stories which are all set in the Deep South, from New Orleans to north Louisiana and Alabama.
ii.Her stories and novels express the issues of race and gender at the Deep South. Her first book, The Black Prince was published in 1954, when she was 26.
iii.She was often referred as "Southern woman writer" and her works were frequently compared to that of fellow Southerner Flannery O'Connor.
Awards
i.Shirley won the Pulitzer Prize for her fourth book, "The Keepers of the House" in 1965 which speaks about the romance between a wealthy white man and his black housekeeper in rural Alabama which drew critical praise and threatening phone calls.
ii.The Book, "The Black Prince and Other Stories" was nominated for the National Book Award in 1956.
Yatish Yadav's new book 'RAW: A History of India's Covert Operations' offers a peek into the exploits of Indian spymasters
The famous Journalist and Author, Yatish Yadav wrote a new book titled, "RAW (Research and Analysis Wing): A History of India's Covert Operations", narrates the heroic operations carried out by the Indian external spy agency, RAW has been published by Westland Publications and is available in Amazon and other bookstores in India.
About the book:
i.The book narrates the operatives of the Spy agency, and its significant role on national security and long-term secret diplomacy.
ii.The book also gives details of the real spies and reveals the unknown aspects of their life, trauma and temptation, triumphs they faced during their mission.
About RAW
i.RAW was founded by the spymaster Rameshwar Nath Kao, which was established in 1968
ii.The main purpose of RAW is to satisfy the need for increased intelligence that was identified during the Sino-Indian Border War in 1962 and during the Indo-Pakistan War of 1965.
Hiroshima Day 2020 – August 6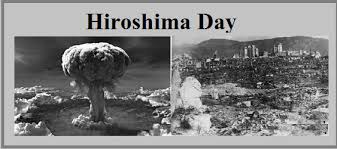 August 6th of every year is observed as Hiroshima Day to mark the world's first atomic bombing on Hiroshima, Japan during World War II which instantly killed more than 70,000 people. The day is to remember the victims of the bombing and to promote world peace and create awareness about the hazards of Nuclear Power and nuclear weapons.
6th August 2020 marks the 75th Anniversary of Hiroshima Day.
Atomic Bombing in Hiroshima:
i.iii.The Target committee of the Allied Forces selected Hiroshima and Nagasaki for their importance and industrial and military facilities and the order for atomic bombing was issued on 25th July.
ii.On 28th July 1945, the Japanese government rejected the declaration on the unconditional surrender presented by the allied leaders, Franklin Roosevelt (the United States), Winston Churchill (Great Britain), and Joseph Stalin (the Soviet Union) of World War II.
iii.On 6th august 1945, The United States of America detonated the first nuclear bomb named "Little Boy", a uranium gun-type bomb, from a modified B-29 bomber named Enola Gay at 1900 feet above the city of Hiroshima followed by "Fat Man", plutonium implosion bomb over Nagasaki on 9th August 2020.
iv.On 15th August 1945, Japan surrendered and signed the declaration of surrender on 2nd September in Tokyo Bay.
Note:
Colonel Paul Tibets led the mission to drop the atomic bomb.
Effects of the Little Boy:
i.More than 70,000 to 80,000 people were killed instantly over the bombing and the firestorm and many more people lost their lives in the months that followed due to the exposure to high level radiation.
ii.The bombing caused major structural damage and around 69% of the buildings in Hiroshima were reduced to rumbles and dusts.
Events on Hiroshima Day:
i.A memorial ceremony is conducted at the Hiroshima's Peace Memorial Park, due to the global pandemic the memorial events of Hiroshima day in Japan are scaled down to only the survivors and their family with the reserved dignitaries (around 880 seats) along with the Shinzō Abe, Prime Minister of Japan.
ii.Kazumi Matsui, the mayor of Hiroshima renewed a "Peace Declaration" and appealed to the government of Japan to approve a 2017 United Nations treaty proposing the elimination of Nuclear power.
Note:
The first ceremony of Hiroshima day was held in 1947.
About Japan:
Prime Minister– Shinzō Abe
Capital– Tokyo
Currency– Japanese Yen
UNESCO World Heritage Site– Genbaku Dome, one of the few structures left standing in the city center after the bomb
Haryana Govt launched Mahila Evam Kishori Samman Yojana & Mukhya Mantri Doodh Uphar Yojana for state's girls & women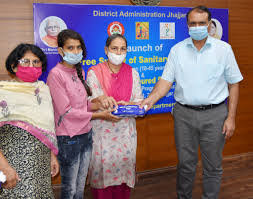 In order to give a major boost to the "Beti Bachao, Beti Padhao" campaign, on August 5, 2020, the state government of Haryana has launched two schemes, with a total outlay of Rs 256 crore, viz. launched "Mahila Evam Kishori Samman Yojana" to provide free sanitary napkins to girls and women of below poverty line (BPL) families, and initiated "Mukhya Mantri Doodh Uphar Yojana" to provide fortified flavoured skimmed milk powder to women and children. These schemes were launched by Haryana Chief Minister Manohar Lal Khattar through video conferencing.
About Mahila Evam Kishori Samman Yojana:
This scheme focusing on adolescent girls and women between 10 to 45 years of age of about 11,24,871 BPL families will provide a 6 piece packet of free sanitary napkins every month for a year. This scheme will cover the state's 22.50 lakh women and girls.
Apart from this, the state's Education Department will also provide six sanitary napkins every month to 50 lakh girl students under another scheme.
About Mukhya Mantri Doodh Uphar Yojana:
Under the aegis of Integrated Child Development Scheme (ICDS), a Centrally Sponsored Scheme (CSS), implemented by the Ministry of Women and Child Development (MoWCD), the state government has initiated this scheme in order to provide fortified flavoured skimmed milk powder to about 9.03 lakh children and 2.95 lakh pregnant and lactating mothers visiting 25,962 anganwadi centres in the state.
The objective of the scheme is to address the problem of anaemia and malnutrition among state's women and children.
Under this scheme which is to be included in the state's flagship programmes, around 200 ml of fragrant skimmed milk would be given per day for 6days in a week to the children between 1 and 6 years of age in anganwadi centres and pregnant and lactating mothers.
This milk would contain nutritious elements like protein, calcium, magnesium, B-12, vitamins-A and D, which would replenish the micro-nutrients and vitamins in the body.
Recent Related News:
On 23rd June 2020, Kanwar Pal, Education Minister of Haryana announced that The Government of Haryana under the Chief Minister's Distance Education Programme signed an agreement with Reliance Jio TV to benefit around 52 lakh rural students during the COVID-19 pandemic.
About Haryana:
The state government has been working by focusing on "4-S" –"Shiksha (education), Swasthya (health), Suraksha (security) and Swamlamban (self-reliance)".
Capital– Chandigarh
Governor– Satyadeo Narain Arya
Chhattisgarh govt launched Shaheed Mahendra Karma Tendupatta Sangrahak Samajik Suraksha Yojana for tendu leaves collectors
On the occasion of birth anniversary of slain Congress leader Mahendra Karma, i.e. on August 5, 2020, the Chhattisgarh Chief Minister (CM) Bhupesh Baghel launched a social security scheme namely "Shaheed Mahendra Karma Tendupatta Sangrahak Samajik Suraksha Yojana" for tendu leaves collectors in the state covering over 12 lakh families, mostly tribals and forest dwellers.
Tendu leaves: Used for making bidis (leaf-wrapped cigarettes), these are collected by forest dwellers and from them it is purchased by the state government.
Mahendra Karma: He was popularly known as Bastar tiger for his tough stand against Naxals. He was among 29 people, including senior Congress leaders, who were killed in a Naxal attack in Jhiram valley of Bastar district on May 25, 2013.
About Shaheed Mahendra Karma Tendupatta Sangrahak Samajik Suraksha Yojana:
—Execution:The scheme will be executed jointly by the state's forest department and Chhattisgarh State Minor Forest Produce (Trading and Development) Co-operative Federation Limited (CGMFPFED).
—Death of Family Head: A financial aid of Rs 2 lakh will be provided to the nominee in case of normal death of the family head (upto 50 years of age) of the registered tendu leaves collectors.
In case of death due to accident, additional financial aid Rs 2 lakh will be provided, whereas in case of permanent disability caused due to the accident, assistance of Rs 2 lakh will be given and Rs 1 lakh in case of partial disability in the mishap.
If the age of the family head is between 50 and 59 years, then in case of his/her normal death, Rs 30,000 will be provided as financial aid to the nominee, while Rs 75,000 in case of accidental death. Rs 75,000 will be given in case of permanent disability caused in the accident and Rs 37,500 in case of partial disability
Release of Payment by CM for procuring cow dung under "Godhan Nyay Yojana"
During the occasion, the CM also released payment of Rs 1.65 crore against cow dung procurement to the 46,964 beneficiaries under Godhan Nyay Yojana.
In July 2020, around 82,711 quintals of cow dung had been procured from 46,964 cattle rearers across the state between July 20 and August 1, 2020.
This is the first of its kind scheme in the country where the state govt is procuring cow dung from cattle rearers and farmers at Rs 2 per kg (including transport cost) for preparing vermi- compost, which is being sold through cooperative societies to farmers. Read Chhattisgarh becomes the 1st state to launch "Godhan Nyay Yojana" , to Procure Cow Dung From Livestock Owners
Recent Related News:
On May 29, 2020, Former Chhattisgarh Chief Minister (CM) Ajit Pramod Kumar Jogi, passed away at the age of 74 in Raipur, Chhattisgarh. He was born on April 29, 1946 in Bilaspur, Chhattisgarh. He was the first CM of Chhattisgarh.
About Chhattisgarh:
Chief Minister– Bhupesh Baghel
Governor– Anusuiya Uikey
Capital– Raipur
Punjab CM Amarinder Singh launches 'Pride of Punjab' partnership of State Govt, YuWaah for youth development
On 5th July 2020, Punjab Chief Minister Amarinder Singh launched the 'Pride of Punjab' programme through video conferencing.
The launch was attended by Minister for Department of Sports & Youth Services Rana Gurmeet Singh Sodhi, United Nations Children's Fund Special Representative for Young people Mr. Ravi Venkatesan, Mr. Abhishek Gupta, Chief Operating Officer YuWaah(Generation Unlimited India) and others.
Key Points:
i.'Pride of Punjab' programme was launched as a partnership between the Department of Sports & Youth Services & YuWaah – an initiative of UNICEF.
ii.The programme is aimed at enabling best opportunities for the Youth of Punjab
iii.The Programme will help the youth of Punjab to realize their aspirations, to support their community and to support other young people.
iv.The programme will start with a survey using U-Report to hear about the challenges and aspirations of the youth of Punjab.
v.U-Report is a social messaging tool and data collection system developed by UNICEF to improve citizen engagement.
About YuWaah:
YuWaah is a multi-stakeholder alliance that aims to facilitate youth to gain relevant skills for productive lives and the future of work.
It is supported by the United Nations Children's Fund.
India was one of the first countries to launch this initiative.
YuWaah is aimed at imparting skills among the youth of India and provide employment to more than 300 million young Indians.
It is targeted at young people aged 10-24 years.
Punjab
Capital – Chandigarh
Governor – V. P. Singh Badnore.
India's first mobile RT-PCR COVID lab was inaugurated by Karnatka's Medical Education Minister Dr. K Sudhakar in Karnataka
On August 5, 2020 Karnataka's Medical Education Minister Dr. K Sudhakar inaugurated India's first Reverse Transcription Polymerase Chain Reaction (RT- PCR) COVID-19 mobile Lab approved by the Indian Council of Medical Research (ICMR). The mobile lab is called the Mobile Infection Testing and Reporting lab (MITR) which was developed by the Indian Institute of Science (IISC) in Bengaluru and handed over to Rajiv Gandhi University of Health Sciences (RGUHS) in Bengaluru.
About the lab
i.The lab is capable of producing 100% results within 4 hours and it can conduct 9000 RT-PCR tests per month.
ii.The mobile lab can also be used for molecular diagnostic-testing and will be deployed in coronavirus hot spots quickly.
iii.Apart from COVID-19 test, the lab can be used for testing H1N1, HCV, TB, HPV and HIV among others.
Sahakar Cooptube NCDC Channel launched : Narendra Singh Tomar
Union Minister of Agriculture & Farmers' Welfare Shri Narendra Singh Tomar has launched "Sahakar Cooptube NCDC Channel", a new initiative by National Cooperative Development Corporation (NCDC) and the guidance videos produced by NCDC on 'Formation and Registration of A Cooperative' also launched in Hindi and regional language of eighteen different states.The headquarters of NCDC is New Delhi.
Foundation Stone of Indian Institute of Management Sirmaur laid: Himachal Pradesh
Union Minister of Education Ramesh Pokhriyal Nishank has laid the foundation stone of Indian Institute of Management (IIM) Sirmaur at Dhaula kuan in the Sirmaur district of Himachal Pradesh through Video conference ,along with Chief Minister of Himachal Pradesh Shri Jai Ram Thakur;Minister of State for Finance Shri Anurag Singh Thakur and Minister of State for Education Shri Sanjay Dhotre.