Indian Coast Guard & Indonesia Coast Guard sign MoU to boost maritime relations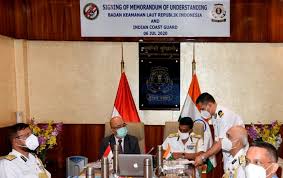 In order to bolster the comprehensive strategic partnership between India and Indonesia, a Memorandum of Understanding (MoU) has been signed between the Indian Coast Guard (ICG) and Indonesian Coast Guard (Badan Keamanan Laut Republik Indonesia).
The MoU was signed through video conferencing amid the global travel restrictions due to COVID-19 pandemic. It was inked by ICG Director General (DG) Krishnaswamy Natarajan and Head of Indonesian Coast Guard Vice Admiral Aan Kurnia in the presence of Ambassador of India to Indonesia Pradeep Kumar Rawat, and Mochammad Rizki Safary, Minister Counsellor of Indonesian Embassy in New Delhi, India and officials from Ministry of Defence (MoD) and Ministry of External affairs (MEA).
Key Points:
-The objective of this MoU is to enhance the collaborative and cooperative engagements in maritime law enforcement, maritime search and rescue and marine pollution response.
-This will also enable the exchange of information towards combating transnational maritime crimes on the basis of ensuring safe, secure and clean seas between the two nations.
About Indonesia:
Capital– Jakarta
Currency– Indonesian rupiah
President– Joko Widodo
New Building of IARI, Jharkhand named after Dr.Shyama Prasad Mukherjee
On 6th July 2020, The new administrative and academic building of the Indian Agricultural research Institute (IARI),at Gouria Karma in Hazaribagh, Jharkhand is named after Dr.Shyama Prasad Mukherjee the founder of Bharatiya Jan Sangh, on the event of his birth anniversary.
Key People:
Narendra Singh Tomar , Union Minister of Agriculture & Farmers' Welfare, Rural Development & Panchayati Raj, Purushottam Rupala and Kailash Choudhary, Union Ministers of State for Agriculture, Dr. Trilochan Mahapatra, Director General of Indian Council of Agricultural Research(ICAR) and Dr. Ashok Kumar Singh, Director of IARI participated in the inauguration over a virtual platform.
Contribution of IARI in Agri sector:
i.IARI, New Delhi (Pusa Institute) played a major role in the nation's self-sufficiency in foodgrains production.
ii.Pusa Institute contributed to the agricultural development in the region of Punjab, Haryana and UP.
iii.To support the development in the sector, Prime Minister Narendra Modi established two agricultural research institutes in Jharkhand and Assam.
Key Points:
i.In the 2020-2021 Budget, The government has allocated Rs.2.83 lakh crores(highest allocation ever) for activities related to agriculture, irrigation and rural development.
ii.The 16 point action plan announced in the budget is targeted to double the income of the farmers by the end of 2022.
iii.For the development of rural and agriculture sector, new schemes under Atma Nirbhar Bharat Abhiyaan like the Rs.1 lakh crore infrastructure fund for the agricultural sector and the growth packages for fisheries, animal husbandry, herbal farming, beekeeping etc. were announced.
Ministry of Agriculture & Farmers Welfare:
Union Minister– Narendra Singh Tomar
Ministers of State– Purushottam Rupala and Kailash Choudhary
About Indian Council of Agricultural Research(ICAR):
President of the ICAR Society– Narendra Singh Tomar
Director General– Dr. Trilochan Mohapatra
Headquarters– New Delhi
MoU Signed between National Medicinal Plants Board and ICAR-National Bureau of Plant Genetic Resources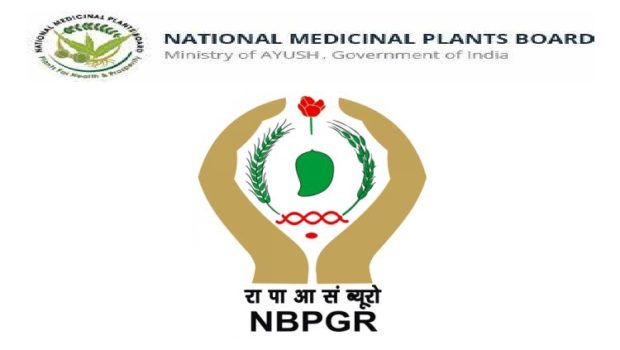 On 6th July 2020, A Memorandum of Understanding (MoU) was signed between the National Medicinal plants Board (NMPB) under the Ministry of AYUSH and Indian Council of Agricultural Research (ICAR) – National Bureau of Plant Genetic Resources (NBPGR) under Department of Agricultural Research and Education to conserve Medicinal and Aromatic Plants Genetic Resources (MAPGRs).
To conserve the MAPGRs at designated space of ICAR- NBPGR in long-term storage module in the National Gene bank and/or at Regional Station for medium term storage module and acquire hands-on training on plant germplasm conservation techniques to the working group of NMPB.
NMPB and ICAR-NBPGR:
i.They are committed to serve the National interest through conservation of germplasm on a long term basis, safely and cost-effectively to ensure social and economic security for present and future generations.
ii.On the behalf of ICAR both NMPB and ICAR-NBPGR would develop detailed modalities for seed storage of MAPGRs and submit periodic progress reports to their respective organisations.
About Indian Council of Agricultural Research (ICAR):
Headquarters: New Delhi
President: Shri Narendra Singh Tomar
About Ministry of AYUSH:
Headquarters: New Delhi
Minister of State (Independent Charge): Shri Shripad Yesso Naik
Assam Government to Upgrade Dehing Patkai Wildlife Sanctuary to National Park amid Coal Mining Row
On July 6, 2020, the government of Assam has decided to upgrade the 111.942 sq km Dehing Patkai Wildlife Sanctuary into a national park which is located within the larger Dehing Patkai Elephant Reserve, spreading across the coal- and oil-rich districts of Upper Assam (Dibrugarh, Tinsukia and Sivasagar).
This decision followed the National Board of Wildlife's (NBWL), under the Union Ministry of Environment, Forest and Climate Change (MOEFCC), conditional clearance to a coal mining project by Coal India Limited (CIL) in the 98.59 hectares of Dehing Patkai Elephant Reserve which resulted in virtual protests in the state.
Key Points:
-Background: Notably, Dehing Patkai, also known as Amazon of East, forms the largest stretch of tropical low-land rainforests in India and is believed to be the last remaining contiguous patch of low land rainforest area in Assam. Besides Asiatic elephants, leopards, hoolock gibbons, pangolins and bears, Dehing Patkai is also home to over 200 species of birds, various reptiles and many species of butterflies and orchids. It is also the place with the highest concentration of the rare endangered White Winged Wood Duck. Therefore, concerns were raised that the habitats of these species would be affected due to wanton coal mining.
–In order to expedite the process of upgrading Dehing Patkai into a national park, the state's forest department will prepare a draft notification for public hearing and will also take necessary actions for up-grading Dehing Patkai into a national park in consultation with the MoEFCC.
Static Points:
-The wildlife sanctuaries are protected areas which permit some activities such as grazing but national parks require complete protection status under the Wildlife Protection Act, 1972.
-The Dehing Patkai was declared a wildlife sanctuary in 2004.
-Post upgradation, Dehing Patkai will be the 6th national park in Assam. The other five are Kaziranga, Nameri, Manas, Orang and Dibru-Saikhowa.
About Assam:
Chief Minister (CM)- Sarbananda Sonowa
Capital– Dispur
Governor– Prof. Jagdish Mukhi
Central Govt approved funds for Implementation of Jal Jeevan Mission (JJM) in Himachal Pradesh & Goa
On the lines of the announcement made by the Prime Minister Narendra Modi in 2019 regarding Jal Jeevan Mission (JJM) which aims to provide "Functional Household Tap Connection" (FHTC) to 18 Crore rural households of the country by the year 2024, the Centre has earlier approved funds for the implementation of Jal Jeevan Mission for Odisha, Meghalaya, Assam & Bihar. . After that Madhya Pradesh, Jharkhand & West Bengal received fund allocations for the same. and then to Maharashtra, Karnataka, and Tripura.  and then Telangana. . Now extending this scheme further for other states, Centre has now approved funds to the following states for FY 2020-2021:
HP to provide tap connections to all rural households by 2022; Received Rs. 326.20 Cr funds from Central Govt for FY21
On 4th July 2020, during a video conference between Union Minister of Jal Shakti, Gajendra Singh Shekhawat and Chief Minister of Himachal Pradesh (HP) Jairam Thakur, the Union Government allocated Rs. 326.20 Crore for the effective implementation of Jal Jeevan Mission (JJM) in Himachal Pradesh for FY 2020-21. Including the state's share the total funds available for providing Functional Household Tap Connection (FHTC) is Rs. 371 Crore.
Himachal Pradesh is planning 100% coverage by August, 2022, ahead of national goal by 2024.
Out of 17.04 lakh rural households in the State of Himachal Pradesh, 9.52 lakh (55.87%) are already provided with FHTCs. Out of the remaining 7.52 lakh households, HP plans to provide tap connections in 2.44 lakh households during 2020-21.
HP has been allocated Rs. 429 Crore under 15th Finance Commission Grants to Panchayati Raj Institutions (PRIs) and 50% of it is to be used for water supply and sanitation.
Goa plans to provide 100% FHTC in rural areas by 2021; Received Rs. 12.40 Cr funds from Central Govt for FY21
The government of India has allocated Rs. 12.40 Crore for FY20-21 to Goa on the basis of Annual Action Plan (AAP) presented by the state to the Ministry of Jal Shakti. The funds have been increased from Rs. 3.08 Crore.
Goa is planning 100% FHTCs to all rural households by 2021. Out of 2.6 lakh households in the State, 2.29 lakh households have already been provided with FHTC.
Goa will be one of first few States to achieve the feat and become 100% 'Har Ghar Jal' State.
In 2020-21, Goa will get Rs.75 Crore as 15th Finance Commission Grants to PRIs.
About JJM:
It aims to enable every rural household to have assured availability of potable water at a service level of 55 litres per capita per day (lpcd) on a regular and long-term basis. As a mission target, all states are presenting their implementation plans to the National level Committee headed by Secretary, Department of Drinking Water & Sanitation, Govt. of India for approval.
The estimated outlay of the mission is Rs 3.60 Lakh Crore with Central and State share of Rs. 2.08 Lakh Crore and Rs.1.52 Lakh Crore respectively.
India rises one place to 34th in JLL's 11th edition of the Global Real Estate Transparency Index 2020; UK tops
On July 07, 2020, According to the 11th edition of the 'Global Real Estate Transparency Index 2020', which covers 99 countries and territories and 163 cities, released by US based property consultant Jones Lang LaSalle's (JLL), India has improved by one place to 34th with a total score of 2.69 under 'semi-transparent' zone.Regulatory reforms, better market data and sustainability initiatives led to a one-point improvement in the nation's ranking.
Global status:
– While, the United Kingdom (UK) has topped the list with a score of 1.31followed by United States ( 1.35 points) ,Australia (1.39 points), France, Canada, New Zealand, the Netherlands, Ireland, Sweden and Germany.
– India's neighboring country Sri Lanka ranks 65th position while Pakistan is at 73rd position.

Here's the list of top 3 nations at Global Real Estate Transparency Index 2020:
| Rank | Country /Territory | Score | Investment Performance | Market Fundamentals | Listed Vehicles | Regulatory & Legal | Transaction Processes | Sustainability |
| --- | --- | --- | --- | --- | --- | --- | --- | --- |
| 34th | India | 2.69 | 3.55 | 2.35 | 1.92 | 2.63 | 1.92 | 3.18 |
| 1 | United Kingdom | 1.31 | 1.00 | 1.80 | 1.00 | 1.17 | 1.00 | 2.36 |
| 2 | United States | 1.35 | 1.15 | 1.41 | 1.00 | 1.24 | 1.28 | 2.45 |
| 3 | Australia | 1.39 | 1.18 | 1.64 | 1.00 | 1.51 | 1.13 | 2.00 |
India at Real Estate Transparency Index :
Government's efforts are paying off: A major reforms by the government and the effect of continuous improvement in Indian real estate has excited global investors. Institutional investment created a new norm of $ 5 billion annually over the last three years.
Major structural reforms such as the Real Estate Regulation and Development Act 2016 (RERA), GST, Benami Transaction Prohibition (Amendment) Act, 2016, Insolvency and Bankruptcy Code and digitisation of land records in the realty sector have brought more transparency. This was a largely irregular area a few years ago.
Central government's objective of providing 'Housing for all' by 2022 is being achieved through regulatory and fiscal incentives as well as providing tax benefits to sovereign funds for investment in affordable housing.
India at the previous ranking:
India was ranked 35th in the index during 2018 bi-annual survey, while the country was at 36th position in 2016 and 39th in 2014.

How is the index prepared?– Transparency is assessed by evaluating the cost and 210 indicators which are divided into 14 topic areas & then grouped into 6 various factors including performance measurement, market fundamentals, governance of listed vehicles, regulatory & legal frameworks, transaction process and environmental sustainability.
– Countries ranked 1-10 are categorised 'highly transparent' and those between 11-33 are transparent. Nations ranked between 34 to 59 are considered semi-transparent, between 60-80 are considered to have low transparency and those below (81-99) are seen as opaque. So, India is in the semi-transparent zone.
About Jones Lang LaSalle's (JLL):Headquarters– Chicago, Illinois, United States
President & CEO– Christian Ulbrich
CEO and country head (India)– Ramesh Nair
New School Infrastructure worth Rs 1.94 cr Funded by India inaugurated in Nepal via Video Conferencing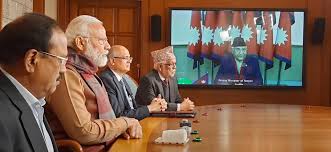 A new four-storey school building, developed with the Indian assistance of Rs 1.94 crore (Nepalese Rupees (NR) 31.13 million) under the Nepal-Bharat Maitri Development Cooperation programme has been inaugurated in Shri Saptmai Gurukul Sanskrit Vidyalaya, located in Ilam district of Nepal to boost the learning environment for students. The project was implemented by the District Coordination Committee (DCC), Ilam.
The inauguration was made through video conferencing with the participation of Nepalese officials, school management committee and members of the Indian Embassy.
Shri Saptmai Gurukul Sanskrit Vidyalaya was set up in 2009 and has the unique qualification of imparting vedic as well as modern education including Sanskrit.
About India's financial assistance to Nepal:
In 2015, a massive earthquake has adversely impacted the educational infrastructures, which has also killed 9,000 people in various parts of Nepal. In this regard, India has provided financial assistance to Nepal for the construction of several such schools with an aim to upgrade the education for the Nepalese students.
It should be noted that in 2009, the first polytechnic of its kind in Nepal providing technical education in three engineering streams and several vocational courses namely "Manmohan Memorial Polytechnic (MMP)" was inaugurated with an estimated cost of Rs.32 crore.
About Nepal:
Capital- Kathmandu
Prime Minister– Khadga Prasad Sharma Oli
President– Bidhya Devi Bhandari
Fino Payments Bank launches 'Bhavishya' Savings Account for Minors Aged between 10-18 years
On July 7, 2020 Fino Payments Bank Limited launched 'Bhavishya', a savings account scheme for minors aged between 10-18 years. The subscription-based savings account aims to inculcate banking and saving habits in childrens.
About Bhavishya Savings Account
Key Feature
i.The Bhavishya Savings Account can be only opened through the Electronic-Know Your Customer(e-KYC) mode.
ii.The account comes with a free Platinum RuPay Debit card and there is no requirement to maintain any minimum monthly average balance. The annual Subscription charges for the account is Rs.349 (inclusive ofGoods and Service Tax-GST)
iii.The minors should have a mobile number that is different from the parent's number for security reasons.
iv.If the children attain 18 years, the account will be upgraded to a regular savings account, if Re-KYC is submitted with updated information.
v.The transactions will be allowed only through Aadhar Authentication and Debit Card can be used for financial/non financial transactions. Only ATM(automated teller machine) transactions are allowed on Debit Cards(as of now 5 free ATM transactions per month).
vi.The maximum threshold limit of the account is Rs. 50,000.
Major Benefits
Usage of account for various govt schemes- The account can be used to get benefits of various government schemes for children such as scholarship and DBT (direct benefit transfer) subsidy amount.
Accidental Insurance/Permanent disability cover– The Accidental Insurance/Permanent disability cover of Rs.2 Lakhs is facilitated with Rupay Platinum Debit Card and Rs.1 Lakh cover on Rupay Classic Debit card.
Aadhaar seeding facility– There is an Aadhaar seeding facility to receive scholarship subsidy and other benefits directly in the account.
Mobile Banking access– There is availability of Mobile Banking access (with view rights) so as to manage the account, anywhere and anytime.
Free cash deposit, cash withdrawal & SMS alert– There will be free cash deposit limit upto Rs.25,000 per month, free cash withdrawal at Fino Bank branches and free SMS alerts.
Note:
The bank will initially introduce the account in Uttar Pradesh(UP), Bihar, and Madhya Pradesh(MP) and then gradually in other states.
The bank is likely to open around 1 lakh accounts by the end of FY21
About Fino Payments Bank Limited:
Headquarters– Maharashtra 
MD and CEO– Rishi Gupta
Karur Vysya Bank Ties- up with Star Health Insurance For Bancassurance
On July 6, 2020, Karur Vysya Bank (KVB), a Scheduled Commercial Bank in India has joined hands with Star Health and Allied Insurance Co Ltd for bancassurance (selling of life assurance and other insurance products and services by bank).
Bancassurance Pact:
As per the pact, KVB will market wide range health insurance products of the Star Health through its 780 branches.
In addition, all bank customers will be able to access value-added services like STAR WELLNESS and get telehealth consultation using TALK TO STAR.
What is bancassurance?
Bancassurance is a partnership between a bank and an insurance company, where the bank sells the tied insurance company's insurance products to its clients.
About Karur Vysya Bank:Headquarters– Karur, Tamil Nadu.
President & Chief Operating Officer(COO)- Natarajan Jagannathan
Tagline– Smart Way to Bank
About Star Health and Allied Insurance:Headquarters– Chennai, Tamil Nadu
Managing Director– Anand Roy
Deutsche Bank and Google Cloud to Enter into a Multi-Year, Strategic Partnership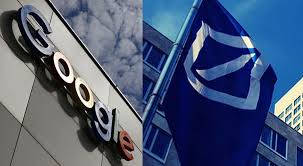 On July 7, 2020 Deutsche Bank and Google Cloud have proposed to enter into a strategic, multi-year partnership. The partnership focuses on redefining how the bank develops and offers its financial services.
Significance of the partnership
The partnership enables co-innovation between the two companies to produce the next generation of technology-based financial products for clients and delivers cutting edge cloud services to Deutsche Bank.
Key info about the partnership
i.Google and Deutsche have signed a Letter of Intent and have also planned to sign a multi-year contract shortly.
ii.Deutsche Bank expects the partnership will generate more than 1 billion euros (USD 1.13 billion) in accumulated earnings before income and tax (EBIT) over the next ten years.
iii.The deal is part of a 13 billion euro ( USD 14.70 billion)technology investment Deutsche bank has planned up to 2022 so as to restructure itself to recover from years of losses.
Background
In the beginning of 2020, Deutsche bank invited bids from Google, Microsoft , and Amazon to replace the bank's outdated and fragmented technology networks.
About Deutsche Bank:
Headquarters– Frankfurt, Germany
Chief Executive Officer(CEO)– Christian Sewing
President– Karl von Rohr
About Google:
Headquarters– California, United States
CEO– Sundar Pichai
Liberty General Insurance launches 'Liberty Assure', an industry 1st service
Liberty General Insurance Launches, 'Liberty Assure', an Industry first service. The auto insurance customers who avail this service, are not required to pay the 'Compulsory Deductible' cost for each claim. In addition to this no premium will be charged from the buyers to provide this unique cost-effective feature at the time of raising a claim/loss.
The service is a part of its existing Private Car Package Policy under the Regulatory Sandbox approval received from the Insurance Regulatory and Development Authority of India(Irdai).
Liberty Assure's additional benefit, 'Service Warranty'
i.The Liberty Assure will have an additional benefit which includes 'service warranty' for customers, covering all defects which arise from the repair of an accidental vehicle.
ii.The Company's Preferred Provider Network (PPN) workshop will make such a loss good by providing the required repair or replacement of the defect at no additional cost.
iii.The service warranty will be available up to 6 months or 10000 kms and will be effective from the date of delivery of vehicle from Liberty's PPN Workshop.
iv.If the customer avails the repair option at Liberty's PPN workshops, they will also get some free value-added services such as pick-up & drop, exterior car wash among others.
Availability & Eligibility of the Liberty Assure
Eligibility– The customers who intimate their vehicle's own damage partial loss claim(s) under Private car package policy during July 03, 2020 to December 31, 2020 will be eligible to avail the benefits, specified under this unique feature at only the company's PPN workshops.
Availability- It will be available to the customers across eight locations- Delhi-NCR, Bangalore, Ahmedabad, Jaipur, Kolkata, Hyderabad, Mumbai, Chandigarh.
What is 'Compulsory Deductible'?
It is a mandatory component of every auto insurance that is purchased for the private car. It is a fixed amount set by the car insurance company, which is deducted at the time of claims. It is determined based on the engine capacity of an individual's private car.
About Liberty General Insurance:
Headquarters– Mumbai, Maharashtra
CEO and Whole Time Director– Roopam Asthana 
Ola Enters into a Strategic Partnership with PhonePe to Enhance its Digital Payments Experience for its Customers
On July 7, 2020 India based ridesharing company, Ola announced that it has entered into a strategic partnership with PhonePe to boost its digital payments experience for its customers. 
Significance of the partnership 
i.This partnership will help Ola users to link their existing PhonePe account with their Ola account to make payments for future rides. 
ii.This partnership will also enable PhonePe to provide their services to millions of customers on the Ola platform.
Key Info
i.The customers of Ola can use all the payment options of PhonePe, including the PhonePe wallet, to make payments in addition to Unified Payment Interface (UPI).
Availability of the option– Currently, the option to link PhonePe account with the Ola app is available to Android users in India and will be soon available to iOS users.
Note– Ola has announced that customers can avail  a cashback upto Rs 200 for the first 2 two rides when paid using PhonePe.
Recent launch of Ola
Recently, Ola has launched 'Ride Safe India' to encourage customers to choose digital channels amid Covid-19
About Ola:
Headquarters– Bengaluru, Karnataka
Co-Founder &Chief Executive Officer(CEO)– Bhavish Aggarwal 
About PhonePe:
Headquarters– Bengaluru, Karnataka
CEO– Sameer Nigam
Sijo Kuruvilla George Appointed to Centre's Committee on Science and Tech Policy
Sijo Kuruvilla George, the CEO of startup village and founder of Re-think Foundation has been selected as a member of Central Government's Expert Committee on Science and Technology Policy led by Harkesh Mittal (also heads the department of Science and Technology).
STIP 2020:
The Science, Technology and Innovation Policy 2020 is a formation by the Department of Science and technology and principle Scientific advisor of union Government.
It is the fifth science and technology policy in the country.
Sijo kuruvilla is the only member from Kerala, as a part of the eight member panel.
The committee is updating the existing 2013 policy to encourage scientific innovations.
The policy changes in the area of entrepreneurship including space, health, and atomic physics are considered.
Sijo is a part of an expert committee to initiate the first phase of policy making.
The expert committee's recommendation will be presented and implemented through states by the second phase.
Implementation by various departments of union Government is the third phase.
Shruti Singh, Startup India Director is also a committee member.
Sijo Kuruvilla:
Sijo Kuruvilla holds International recognitions like the US State Department's International Visitors Leadership program.
He is in the advisory board of some of the Countries top start-up companies.
The Start-up village is India's First Public Private Partnership Technology Business Incubator.
He is referred as the "Megamind behind the treasure trove in Cochin" by the Malayala Manorama.
About Ministry of Science and Technology:
Union Minister: Dr Harsh Vardhan (Chandini Chowk, Delhi)
Govt Appoints Injeti Srinivas as the 1st Chairman IFSC Authority
On July 6, 2020 Government appointed former corporate affairs secretary and IAS officer, Injeti Srinivas as the 1st chairman of the International Financial Services Centre Authority(IFSCA) for a 3 years term. IFSCA regulates all financial services in international financial services centres (IFSCs) in Gandhinagar.
Other Members of IFSCA
In addition to the chairman, IFSCA has other members who have been nominated from the Reserve Bank of India(RBI), Securities and Exchange Board of India(SEBI), The Insurance Regulatory and Development Authority of India(Irdai),Pension Fund Regulatory and Development Authority (PFRDA) and two members from the Centre.
About Injeti Srinivas
i.Injeti Srinivas is a 1983 batch IAS officer from the Odisha cadre
ii.He retired as corporate affairs secretary on May 31 on his superannuation.
iii.He also has served as the secretary of the department of sports and as the director general of Sports Authority of India (SAI)
Gist about IFSCA
i.The Union government had notified that it had set up the IFSCA on April 27, 2020. It will act as a unified authority to regulate all financial services in IFSCs across the country.
ii.The notification has brought into effect certain provisions of the IFSCA Act, 2019, in relation to its functioning. The Central government has been refrained from enabling full authority over all the powers as envisaged in the Act.
iii.It will provide a single-window regulatory institution, which accelerates the development of India's 1st IFSC at Gujarat International Finance Tec-City (GIFT), Gandhinagar.
Main Function– To regulate financial products such as securities, deposits or contracts of insurance, financial services, and financial institutions that were previously approved by any appropriate regulator in an IFSC.
Note: According to the Act, the regulators include SEBI, RBI, Irdai  and PFRDA.
Headquarters– Gandhinagar, Gujarat
MCA extends tenure of Justice(Retd.) Bansi Lal Bhat as acting chairperson of NCLAT by three months
On July 6, 2020 The Ministry of Corporate Affairs(MCA) has extended the term of Justice(Retd.) Bansi Lal Bhat, as the acting chairperson of National Company Law Appellate Tribunal(NCLAT) by 3 month, effective from June 15. He was appointed as acting chairperson on March 15, after Justice SJ Mukhopadhaya completed his term in the office.
Bansi Lal Bhat also holds the post of Member (Judicial) at the appellate tribunal.
Important post held by Bansi Lal Bhat:
i.He served as a Principal District and Sessions Judge in Jammu, Srinagar Poonch, Reasi and Kathua. He served as the Presiding Officer of Motor Accidents Claims Tribunal, Jammu for a year.
ii.He also served for two tenures as Special Judge Anti-Corruption Jammu and was appointed as Special Judge of the newly created Anti-Corruption Court for trial of CBI cases.
iii.He was appointed as Additional Judge of the High Court of Jammu and Kashmir in 2013 and as permanent Judge in 2014. He was appointed as the President of J&K State Consumer Disputes Redressal Commission (JKSCDRC) in December, 2016 and resigned after 19 days.
iv.He was appointed as Judicial Member in the newly set up Armed Forces Tribunal, Regional Bench Srinagar at Jammu and also presided over Benches at Chandigarh, Shimla, Jaipur and Delhi.
v.He resigned from the position after he was appointed as Judicial Member of National Company Law Appellate Tribunal, New Delhi in October 17,2017.
About NCLAT:
i.NCLAT was constituted under Section 410 of the Companies Act, 2013 for hearing appeals against the orders of the National Company Law Tribunal (NCLT).
ii.It is also the hears appeals against the orders passed by  the Competition Commission of India (CCI) and the Insolvency and Bankruptcy Board of India (IBBI)
Headquarters– New Delhi, India
Jayant Krishna is Appointed as the First India Based CEO of UKIBC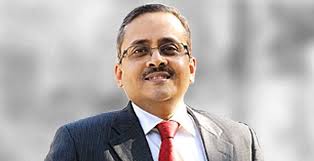 On 1st July 2020, UK India Business Council(UKIBC) announced that Jayant Krishna has accepted the Invitation of UKIBC to become the Group's new Chief Executive Officer(CEO) and became the first India based CEO of UKIBC. He will assume office from 3rd August 2020 succeeding the current CEO Richard Heald.
i.Richard Heald will take charge as the chairman of the Group from 1st September 2020 succeeding Lord Davies of Abersoch, the current Chair.
ii.Lord Davies of Abersoch will assume the position of President of UKIBC's new Senior Leadership Council.
About Jayant Krishna:
i.He was the CEO of the Skill India Mission of Prime Minister Narendra Modi and led various initiative programmes.
ii.He was the Executive Director and Chief Operating Officer of the National Skill Development Corporation(NSDC).
iii.He played a major role in the Tata Consultancy Services(TCS) during his association with Tata Groups for more than 20 years.
About UKIBC:
Chairman– Lord Davies of Abersoch
Group CEO– Richard Heald(Chair designate)
New Group CEO– Jayant Krishna (will assume office on 3rd August 2020)
ICMR-NIV in Collaboration with Bharat Biotech Develops India's First COVID-19 Vaccine – COVAXIN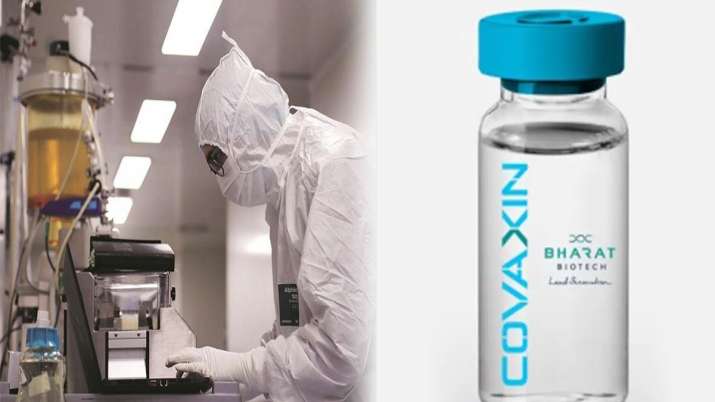 Bharat Biotech India Ltd (BBIL) in collaboration with the Indian Council of Medical Research (ICMR) – National Institute of Virology (NIV) developed India's first COVID-19 vaccine – Covaxin (BBV152 COVID vaccine). The vaccine is developed and manufactured by the BSL-3(Bio Safety Level- 3) high containment facility of BBIL.
Covaxin:
i.The inactivated vaccine (vaccine developed using particles of killed virus) was developed using the strains of SARS-CoV-2 which was isolated by ICMR-NIC.
ii.The vaccine was approved by the Drug Controller General of India(DCGI) for Phase 1 and Phase 2 trial on 29th June 2020
iii.The vaccine is set to be launched for public use on 15th August 2020, Independence day.
Clinical Trial:
i.Around 12 hospitals across the country are working on the testing process of the vaccine.
ii.The trials are conducted on a set of people and the vaccine will be tested for safety in humans and produce protective antibodies.
iii.The trail is aimed to test if the weakened virus can stimulate the immunity of the people who are not affected by the virus against the infection.
iv.The application of BBIL to Clinical Trial Registry of India(CTRI) shows the plan to complete the trial enrollment by 13th July and Dr. Balram Bhargava, The Director General of ICMR, directed the trial sites to complete the enrolment by 7th July 2020.
v.To launch the vaccine by August 15, the trials are fast tracked and it is highlighted that the vaccine can obtain emergency approval, provided with the data from the first two trial phases with additional data and event reports.
About BBIL:
Chairman & Managing Director- Krishna M.Ella
Executive Director– Dr. V Krishna Mohan
Head Office– Hyderabad, Telangana

About ICMR:
ICMR is one of the oldest medical research bodies in the world.
Director General– Balram Bhargava
Headquarters– New Delhi
Indian boxer Amit Panghal secures top spot in AIBA World Men's Ranking 2020 in 52kg category; Manju world's second best boxer in Women's ranking
On July 06, 2020, The International Boxing Association (AIBA) has released the world rankings 2020 for women's and men's boxing, as per which Indian amateur boxer & World championships silver medallist Amit Panghal (24) has been ranked first in the world ranking of main elites of 52 kg weight category with a total of 1300 points. At the same time, Manju Rani has got the second place in women's rankings in 48 kg with 1175 points.
Key Highlights:

i.Panghal took the top spot by overtaking Olympic champion Shakhobidin Zoirov of Uzbekistan.He is the only Indian boxer in the current rankings in both categories (men and women) to be at the top rankings.

ii.Earlier in February 2020, the International Olympic Committee's (IOC) Boxing Task Force released the world rankings, with Amit Panghal finishing first due to AIBA's disbandment.

Here's the list of other Indian boxers in AIBA World Ranking:




Men's ranking
Player Name
Rank
Category
Points
Deepak
6th
49kg
400
Kavinder Bisht
4th
56kg
750
Shiva Thapa
16th
60 kg
300
Manish Kaushik
6th
63kg
650
Rohit Tokas
35th
64 kg
50
Ashish Kumar
19th
69 kg
300
13th
75kg
400
Sanjeet
12th
91kg
450
Naman Tanwar
35th
91kg
50
Satish Kumar
23rd
+91kg
210







Women's Ranking
Mangte Chungneijang Mary Kom
3rd
51kg
1550
Pinki Rani
13th
51kg
550
Nikhat Zareen
21st
51kg
300
Jamuna Boro
5th
54kg
650
Manisha Moun
13th
5kg
300
Sonia Lather
4th
57kg
1100
Laishram Sarita Devi
25th
60kg
300
Simranjit Kaur
6th
64kg
650
Simranjit Kaur Baatth
9th
64kg
300
Lovlina Borgohain
3rd
69kg
1300
Pooja Rani
8th
81kg
250
Seema Punia
6th
+81kg
600
About AIBA:  
Headquarters– Lausanne, Switzerland
President– Gafur Rakhimov
Indian Olympic Association Adopts New Visual Identity to Celebrate 100 Years of Participation in Olympic Games
On 6th July 2020, To mark the 100th year of Indian participation in the Olympic Games the Indian Olympic Association (IOA) adopted a new visual identity (Logos). The logo celebrates the contribution of the athletes and the officials all over the world towards Team India.
The Logo:
i.The newly adopted logo is a symbol representing India's identity and IOA's value in sports.
ii.The tricolour(Tiranga) infused in the typography is a celebration of the Indian pride, the flag at full-mast representing the pride, dignity and the determined hard work of the athletes and the officials.
iii.The identity represents the value of unity, friendship and merit that are upheld by the IOA.
iv.These logos are approved by the International Olympic Committee(IOC).
v.The IOA will hold a special launch event of the logo on 15th August 2020.
Note:
The existing logo of the IOA was designed from the "Star of India" in the British Period which was used since the formation of IOA.
About IOA:
President– Narinder Dhruv Batra
Secretary General– Rajeev Mehta
Headquarters– New Delhi
Two Times Oscar Winner, Ennio Morricone, Italian Composer Passed Away at 91
On 6th July 2020, two times Oscar winner, Ennio Morricone, Italian Composer passed away at the age of 91 in Campus Bio-Medico, a clinic in Rome, Italy, where he was admitted due to a broken femur. He was born on 10th November 1928 in Rome, Italy.
Early life:
i.At the age of 12 he joined Rome's conservatory and started studying trumpet and later joined the orchestra of Academy of Santa Cecilia.
ii.He worked for theatres and radios and worked with Italy's popular pop stars from 1950s to 1960s.
iii.He got his first credit for the feature film, Il Federale in 1961.
Career:
i.He worked as a composer for 500 films, television programmes, songs and orchestras.
ii.He became famous through his scores for Spaghetti Westerns starring Clint Eastwood directed by Sergio Leone.
iii.He used distinctive instruments like Jew's harp, amplified harmonica, mariachi trumpets, cor anglais and the ocarina(Chinese instrument) and used real sounds like whistling, cracking of whips, gunshots.
iv.He worked in the films like, The Untouchables, Bugsy, The Long Silence, Once Upon a Time in America.
Awards:
i.He won the golden globe for his soundtracks for The Mission by Roland Joffe in 1986.
ii.He received the honorary Oscar for lifetime achievement in 2007 and won an Oscar for the best original score for The Hateful Eight of Quentin Tarantino in 2016 for which he also received his second Golden Globe award.
iii.He received four Grammys and other international awards for his compositions.
iv.He was inducted in the Grammys hall of fame in 2009 for his soundtracks of The Good, the Bad and the Ugly.
About Italy:
President– Sergio Mattarella
Prime Minister– Giuseppe Conte
Capital– Rome
Currency– Euro
Karnataka Chief Minister B. S. Yediyurappa Launched a Scheme "Weavers Samman Yojana"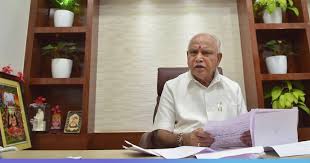 On 06 July 2020, Chief Minister of Karnataka B.S. Yediyurappa launched "Weavers Samman Yojana" to provide financial assistance of Rs 2000 for about 19,744 handloom weavers in the state, through Direct Benefit Transfer.
Highlights of the Scheme
The eligible handloom weavers will be given financial assistance under this scheme.
The state government has allocated Rs 10.96 crore for the scheme.
The Seva Sindhu software consists of 40,634 handloom weavers, among them 37,314 applications have been approved for financial assistance.
Note: The power looms workers are also provided with Rs 2000 as one time financial assistance. Out of 1.25 lakh workers 8,897 applications have been approved.
About Karnataka:
Capital: Bangalore
Governor: Vajubhai Vala
Haryana passed "Haryana State Employment of Local Candidates Ordinance, 2020" to reserve 75% private sector jobs for locals
The Haryana state Cabinet, under the chairmanship of Chief Minister Manohar Lal Khattar, has passed the draft "Haryana State Employment of Local Candidates Ordinance, 2020" to provide 75% reservation for the residents of Haryana in private sector jobs having salary of less than Rs 50,000 per month in companies, Societies, Trusts, Limited Liability Partnership (LLP) Firms, partnership firms etc. situated in Haryana. Employment providers which have more than 10 employees in its premises would be covered in this upcoming Act. Now, this ordinance will be brought before the Council of Minister in its next meeting.
Key Points:
-Companies will have to register those employees that have salary below Rs 50,000 on the portal of the state's labour department. Companies which would not register will face a monetary punishment from Rs 25,000 to Rs one lakh under section 3 of the Haryana State Employment to Local Candidates Act -2020.
-The law will have stringent rules for industries and firms that will try to hide information regarding employees.
-Domicile certificate is mandatory for a candidate to get the benefits under this scheme.
-If private companies will not be able to find suitable candidates, then they can inform to labour department and then will be issued permits to hire from other states.
-These rules would apply to recruitment after the date of notification of this ordinance.
Background:
The quota was promised by Jannayak Janata Party (JJP) chief Dushyant Chautala before the 2019 state assembly election. His newly formed party went on to win 10 seats and later formed an alliance with the BJP to form the government in the state. Mr Chautala was appointed the deputy Chief Minister.
About Haryana:
Capital– Chandigarh
Governor– Satyadeo Narain Arya
Maharashtra CM Launches 'Maha Jobs portal', an online platform to Provide Employment Opportunities
On July 6, 2020 Maharashtra chief minister Uddhav Thackeray launched the 'Maha Jobs Portal'(https://mahajobs.maharashtra.gov.in/), an online platform to provide employment opportunities to local residents of the state by connecting job seekers with employers. The people who register at the portal should submit a domicile certificate, which is mandatory. The portal is run by the Maharashtra Industrial Development Corporation(MIDC).
The portal is a joint venture between the Department of Industries, Department of Labor, and Skill Development-Entrepreneurship of the Government of Maharashtra
Key info about Maha Jobs portal:
Significance
i.The portal will help in recruitment of skilled, semi-skilled and unskilled employees(workers).
ii.It will bridge the gap between employers(Industrial units/companies) and local workers.
Registration
i.The employers and job seekers can register on the portal for their requirements.
ii.In addition to a domicile certificate, the job-seekers have to provide all their relevant information, namely their qualifications and skills and other required documentation. iii.The employers also should provide details of their requirements.
Sectors covered in the portal
The job seekers can apply for 17 sectors through the portal, including engineering, logistics, textile and pharmaceutical.
Note– The authorities are directed to take regular stock about the usefulness of the portal based on how many of the applicants are actually getting jobs using the online platform.
Background
As the migrant workers from other states have left for their respective states due to COVID-19, the job position held by them is available.
About Maharashtra:
Capital– Mumbai
Governor– Bhagat Singh Koshyari
UP CM Yogi Adityanath inaugurates "Mission Vriksharopan-2020" to plant 25 crore saplings across UP
On 5th July 2020, Yogi Adityanath, Chief Minister of Uttar Pradesh inaugurated "Mission Vriksharopan-2020" in Kukarel Forest, Lucknow, on account of Guru Purnima, under which around 25 crore saplings of medicinal, herbal, environmental, fruit producing, shady, fodder plants of around 201 species will be planted across the state.
Mission Vriksharopan-2020:
i.The drive focuses on the prevention of malnutrition, conservation of biodiversity and plantation on the banks of Ganga and its tributaries.
ii.Under this scheme geo-tagging of all the plantations sites will be done. Around 5crore saplings were planted under this scheme on 5th July 2020.
iii.The 201 species of plants include: Ficus Religiosa, Pipal, Ficus Virens,-Pakad, Mulvari, Neem, Jamun, Arjun, Sahjan and Banyan.
Events:
i.Chief Minister Yogi Adityanath planted saplings of a Banyan tree, Ficus Virens and Ficus Religiosa in Harishankari Vatika at Kukrel Forest, Lucknow.
ii.The planting events are organised at various parts of more than 75 districts across the state.
iii.On account- of Guru Purnima, festival for paying respect to the mentors, The District authorities have made arrangements for the people to maintain social distance on the river banks and ponds while reaching to take holy dip.
About Uttar Pradesh:
CM– Yogi Adityanath
Governor– Anandiben Patel
Capital– Lucknow

Wildlife & Bird sanctuaries– Dudhwa National Park & Tiger Reserve, Chandraprabha Wildlife sanctuary, National Chambal Sanctuary, Pilibhit Wildlife Sanctuary, Nawabganj Bird Sanctuary, Okhla Bird Sanctuary, Soor Sarovar Bird Sanctuary, Hastinapur WLS
West Bengal CM launches "SelfScan" document scanning app 
Mamta Banergee, The Chief Minister of West Bengal launches "SelfScan" app developed by the state's Information Technology department as an alternative to Camscanner (One of the chinese apps recently restricted in India)
Features of the App:
The app is currently available in English, and is being improved in Hindi and other regional languages of India. No registration is needed to use the app.
It is an offline application and does not require registration to use.
The app data will be stored in the device only, Cookies and other background data collection will not be captured nor saved in the server.
The feature of scanning the handwritten text is being developed by the team.
The beta version of the app is now available only in Samsung application store and Amazon app store.
About West Bengal:
Capital: Kolkata
Governor: Jagdeep Dhankhar
Madhya Pradesh: "Intzaar Aap Ka" Social Media Campaign to Attract Tourists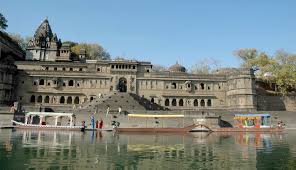 On 5th July 2020,"Intzaar Aap Ka" campaign is started by the Madhya Pradesh Tourism Board(MPTB), over the social media platform in Madhya Pradesh to attract tourists with taglines and the description of the tourism destinations of the State.
Intzaar Aap Ka:
i.Intzaar Aap Ka – means waiting for you, tha campaign promotes the tour packages prepared by the tourism board with the safety guidelines and standards in the COVID-19 prevention.
ii.The Madhya Pradesh Tourism Board(MPTB) provides various tour packages according to the convenience of the tourists including the safe travel, accommodation, and excursions.
iii.The board invites tourists to a safe trip to religious, natural and archaeological tourspots of Madhya Pradesh like, Mahakaleshwar, Pachmarhi, Kanha, Bandhavgarh, Amarkantak and others.
Other initiatives:
i.The Madhya Pradesh State Tourism Development Corporation(MPSTDC) initiated the food delivery services in Bhopal, Gwalior and Jabalpur.
ii.MPTDC has launched a food app to enable the delivery services to ensure the availability of foods of the corporation's hotel and restaurants aimd Covid-19 pandemic.
About Madhya Pradesh:
Chief Minister– Shivraj Singh Chauhan
Governor– Anandiben Patel
Capital– Bhopal