India's first 'Kisan Rail' flagged off from Devlali Railway Station of Maharashtra
On August 7, 2020 Piyush Goyal, Union Minister of Railways and Narendra Singh Tomar, Union Minister of Agriculture & Farmers Welfare flagged off the India's 1st Kisan Rail, a Special Parcel Train from Maharashtra's Devlali to Bihar's Danapur Railway station
through video link. This is the 1st ever multi commodity train of Indian Railways(IR) that carries fruits like Pomegranate, Banana, Grapes etc and vegetables like Capsicum, Cauliflower etc. The train will run on a weekly basis.
The launch of Kisan Rail is a step towards achieving the target of doubling the income of farmers by 2022.
The train is in pursuance of announcement made by Finance Minister Niramala Sitharaman in Union Budget 2020-21
Note– On August 7,1853 1st train ran between Boribunder to Thane.
Benefits of Kisan Rail
i.Kisan Rail helps to transport agricultural produce, particularly perishable commodities, in a short period of time at cheaper rates.
ii.It aid farmers to proper market and price for their produce and help them to become Atma Nirbhar self-dependent and bring prosperity to their lives.
iii.The Kisan Rail train with frozen containers is expected to build a seamless national cold supply chain for perishables, inclusive of fish, meat and milk which will help farmers as freight of this train will be charged as per parcel tariff of normal train at 'P' Scale.
Role of MoA&FW
i.The Ministry of Agriculture & Farmers' Welfare(MoA&FW) will coordinate the first-mile arrangements including aggregation of consignments through FPOs, warehousing, setting-up of temperature-controlled storages, etc.
ii.It will provide details of Production Centres on the Kisan Special Routes along with seasonality of produce.
iii.It will ensure that information regarding Kisan Rail is publicized among all the stake-holders.
iv.For backward integration it will promote startups in agri-infrastructure, promotion of new FPOs and strengthening of existing FPOs
v.It will take action which is required to ensure availability of adequate back-end infrastructure.
Key Facts of Kisan Rail
Weekly Basis
i.Kisan Rail departs from Deolali every Friday at 11 am and reaches Danapur the next day at 6.45 pm.
ii.On the return journey, the train will depart from Danapur every Sunday at 12 pm and reach Deolali at 7.45 pm the next day.
Distance covered
The train will cover a distance of 1519 kilometres in around 32(31.45) hours on a single trip.
Halt
It will halt at Nashik Road, Manmad, Jalgaon, Bhusaval, Burhanpur, Khandwa, Itarsi, Jabalpur, Satna, Katni, Manikpur, Prayagraj Chheoki, Pandit Deen Dayal Upadhyay junction and Buxar stations.
Chargeable rates
The chargeable rates(Freight per Tonne) for major pair of stations are as follows:
Nasik Road/Devlali to Danapur- Rs. 4001; Manmad to Danapur- Rs. 3849; Jalgaon to Danapur- Rs. 3513; Bhusawal to Danapur- Rs. 3459; Burhanpur to Danapur- Rs. 3323
Khandwa to Danapur- Rs. 3148.
Key people
Minister of state for railways Suresh Angadi, Leader of Opposition in Maharashtra assembly Devendra Fadanvis, Maharashtra Minister Civil Supplies and Consumer Protection Chhagan Bhujbal among others attended the virtual ceremony.
Recent Related News:
i.India's first cable-stayed Indian Railways bridge namely "Anji Khad Bridge" being developed by Konkan Railway Corporation Limited (KRCL). It is all set to connect Katra and Reasi in Jammu and Kashmir (J&K) & crosses Chenab River. The cable-stayed railway bridge is a part of the Udhampur-Srinagar-Baramulla Rail Link (USBRL) project.
ii.The Drug Controller General of India(DCGI) has given approval to India's first fully indigenously developed vaccine against pneumonia, Pneumococcal Polysaccharide Conjugate Vaccine. The vaccine has been developed by M/s. Serum Institute of India Pvt. Ltd, Pune.
About Maharashtra:
Capital– Mumbai
Governor– Bhagat Singh Koshyari
Chief Minister– Uddhav Thackeray
PM Modi Addresses Conclave on Transformational Reforms in Higher Education under NEP
On 7th August 2020, Prime Minister Narendra Modi delivered the inaugural address at the Conclave on Transformational Reforms in Higher Education under National Education Policy(NEP) organised by the Ministry of Education in association with University Grants Commission(UGC) over a virtual platform and discussed various aspects of NEP 2020, which replaces the National Policy on Education framed in 1986 with academicians and scientists.
Key People:
Ramesh Pokhriyal 'Nishank', Union Minister of Human Resource Development(HRD), Sanjay Dhotre, Minister of State for Communications along with Chairman and Members, Committee for Draft NEP participated in the virtual event.
Speakers in the conclave:
UGC Chairman, AICTE Chairman, UGC Secretary, VCs, members of the Committee for Draft NEP and Directors, and Principals from eminent institutes, universities and colleges were the notable speakers in the conclave.
Conclave:
i.In the Sessions dedicated to the significant aspects of education in the new National Education policy 2020 were discussed. The aspects include Holistic, multidisciplinary, futuristic education, quality research and equitable use of technology for better education.
ii.K Kasturirangan, an Indian space scientist, stated that to enable scientific steps to integrate technology in the education system, the National Research Foundation (NRF) will work closely with the National Educational Technology Forum (NETF).
iii.PM Modi stated that the successful implementation of the NEP 2020 requires the contribution of the important stakeholders from the education sector.
New National Education Policy 2020:
i.The new National Education Policy 2020 has been approved after a long and careful consideration and consistent review.
ii.The objective of this new policy is that the education system should ensure that the current and next generation are "future ready", which will establish a foundation for the 21st century India- New India.
iii.The new policy do not have any kind of favouritism or discrimination.
iv.The new policy focuses and encourages the "How to think" approach to education than the current "What to think" teaching.
v.The policy provides special attention to the dignity of the teachers which emphasises on the teachers training and upskilling.
Features of new NEP 2020:
i.The policy enables concepts like virtual lab to provide better education to the students on the subjects which require lab experiments.
ii.The new policy removed the 'streams' in higher education and provided multidisciplinary courses to allow the children to choose the course or degree of their convenience and need and can leave.
iii.This will allow students to change professions throughout their lives for which they can re-skill and up-skill themselves.
For more details about National Education Policy 2020:
About University Grants Commission (UGC):
Chairman– Prof. D. P. Singh
Location– New Delhi
About Ministry of Education:
Union Minister– Ramesh Pokhriyal 'Nishank'
Minister of State– Sanjay Dhotre
Recent Related News:
i.Union Defence Minister Rajnath Singh participates in Micro, Small and Medium
Enterprises(MSMEs) E-conclave, "Society of Indian Defence Manufacturers (SIDM) MSME Conclave 2020".
IBBI amended Insolvency and Bankruptcy Board of India (Liquidation Process) Regulations, 2016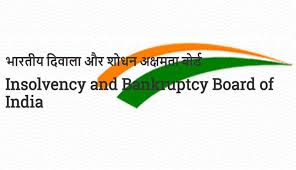 In exercise of the powers conferred by clause (t) of sub-section (1) of section 196 read with section 240 of the Insolvency and Bankruptcy Code, 2016 (31 of 2016), the Insolvency and
Bankruptcy Board of India (IBBI) amended the Insolvency and Bankruptcy Board of India (Liquidation Process) Regulations, 2016 by the Insolvency and Bankruptcy Board of India (Liquidation Process) (Third Amendment) Regulations, 2020.
The IBBI has amended regulations for the liquidation process to provide more clarity on fee payable to liquidators.
Now as per the amendment, the regulations require the Committee of Creditors (CoC) to fix the fee payable to the liquidator. Where the fee has not been fixed by the CoC, the regulations provide for a fee as a percentage of the amount realised and of the amount distributed by the liquidator.
Recent Related News:
On 29th May 2020, the Insolvency and Bankruptcy Board of India (IBBI) reorganised its advisory committee on service providers and appointed TV Mohandas Pai, Service Chairman of Manipal Global Education as its chairman to support the 12 member panel and provide professional insights on the service providers handled by the IBBI.
About IBBI:
It is the regulator for overseeing insolvency proceedings and entities like Insolvency Professional Agencies (IPA), Insolvency Professionals (IP) and Information Utilities (IU) in India.
Chairperson– MS Sahoo
Headquarter– New Delhi
NHAI signs MoU with IIT Delhi Strengthen data-driven decision making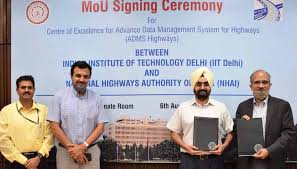 On 6th August, 2020 National Highways Authority of India signed an agreement with Indian Institute of Technology Delhi to set up a Centre of Excellence (CoE) for use of Artificial Intelligence (AI) in data driven decision making and Advance Data Management System for Highways (ADMS Highways).
The Memorandum of Understanding (MoU) was signed in the presence of Dr. Sukhbir Singh Sandhu, Chairman NHAI and Dr V Ram Gopal Rao Director, IIT Delhi.
Objective
The advanced Artificial Intelligence based Data Analytics of highways and traffic patterns at Centre of Excellence will be essential for making data driven decision making at national level.
Key Points of MoU
i.Under the agreement IIT Delhi will work with NHAI to develop advanced analytics based on Artificial Intelligence, prepare simulation models, enhance data storage and retrieval capacities to strengthen data-driven decision making.
ii.The collaboration will take place on identified key thrust areas:
Project management and data management
Highway network traffic demand and incident management
Highway safety
Highway work zone management
Highway pavement management system
iii.IIT Delhi will give inputs to National Highways Authority of India(NHAI) on Data Management Policy.
iv.As part of the agreement National Highways Authority of India(NHAI) will grant necessary access to information resources including data software Data Lake.
Support for Research Facilities
As part of the agreement IIT Delhi will provide space and infrastructure to house the Centre of Excellence(CoE).
IIT Delhi is also set to provide scientific and technical expertise to extend research facilities.
Efforts to be made to attract students & research scholars to set up start-ups and incubators on different transportation and highways related research solutions.
National Highways Authority of India (NHAI) will extend required financial support to carry out research activities at the proposed Centre of Excellence (CoE).
Management Structure
The operations at Centre of Excellence(CoE) for Advance Data Management System for Highways (ADMS Highways) will be managed by a two-tier management structure.
i.Advisory Board – Mentors the activities of the platform including initiation, continuation of work, approval of joint collaborative projects and suggestions mechanisms to achieve objectives. It also monitors the activities being undertaken and reviews the overall progress.
ii.Co-ordination Committee – which will oversee overall coordination and timely progress. It is to be chaired by the Dean (research and development) of IIT Delhi and a senior official from NHAI and also experts from academic and research institutes. A Professor to be appointed as a coordinator of the centre by IIT Delhi.
Static Details:
Union Minister for Ministry of Road Transport and Highways – Nitin Jairam Gadkari
Minister of State for Ministry of Road Transport and Highways – General Vijay Kumar Singh.
First Time in Indian Ocean Region UNESCO Recognises Two Coastal Villages of Odisha as Tsunami Ready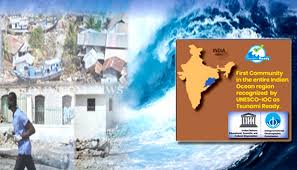 On 6th August 2020, Pradeep Kumar Jena, Additional Chief Secretary announced that the United Nations Educational, Scientific and Cultural Organisation (UNESCO) recognises the two coastal villages of Odisha as "Tsunami Ready" for their overall preparedness to face the tsunami.
Odisha became the first state in India and India became the first country in the Indian Ocean Region to achieve this status of "Tsunami ready" from the Intergovernmental Oceanographic Commission (IOC) of UNESCO.
The two villages are,
Venkatraipur (Boxipalli) village of Rangeilunda block in Ganjam district
Noliasahi village of Ersama block in Jagatsinghpur district.
Certification of Recognition:
On 7th August 2020, Over a virtual event in the presence of International and national delegates the certification of recognition was presented to the communities of Venkatraipur and Noliasahi and P K Jena, Managing Director of Odisha State Disaster Management Authority (OSDMA), also received the certification from UNESCO.
Odisha State Disaster Management Authority (OSDMA):
i.Odisha State Disaster Management Authority(OSDMA) was established following the 1999 super cyclone, implemented the Tsunami Ready Programme in Odisha.
ii.Odisha aims to make the 326 coastal villages and urban local bodies as "Tsunami Ready" over a year of time.
Indian Ocean Tsunami Ready Programme:
Indian Ocean Tsunami Ready Programme of IOC- UNESCO is a programme based on the community performance to facilitate tsunami preparedness with the collaboration of the Community, leaders, national and local emergency management agencies.
Objective:
To improve the coastal community's preparedness for tsunami emergencies.
To reduce the loss of life and properties.
To ensure structural and systematic approach to establish community preparedness.
About Intergovernmental Oceanographic Commission (IOC):
Executive Secretary & Assistant Director General of UNESCO for IOC– Vladimir Ryabinin
Head Office– Paris, France
About Odisha State Disaster Management Authority (OSDMA):
Managing Director– Pradeep Kumar Jena
Head Office– Bhubaneswar, Odisha
Recent Related News:
i.The central government has included grand Konark Sun Temple, the UNESCO (United Nations Educational, Scientific and Cultural Organization) world heritage site in Odisha & Statue of Unity in Gujarat in the Iconic Tourist Sites list.
ii.'Pink City' Jaipur received UNESCO World Heritage City certificate during Audrey Azoulay's visit to Rajasthan, Ahmedabad became the first city of India to get the World Heritage City tag.
Simplilearn and NSDC Announce Collaboration to Upskill Professionals in Digital Skills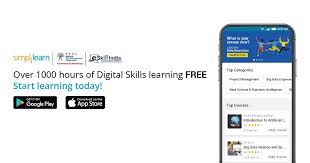 In order to support the continuity of digital skilling of the Indian workforce, Simplilearn, a global provider of digital skills training joined hands with National Skill Development Corporation (NSDC).
Under this collaboration, Simplilearn will host more than 1,000 hours of free learning in digital skills and technologies for learners across India under the categories of AI and Machine Learning, Big Data, Data Science & Business Intelligence, Cyber Security, Software Development, Project management, and Digital marketing.
This partnership is aligned to the Skill India Mission.
Key Points:
-All programs are designed with a unique industry relevant curriculum.
-Aspirants can find program details on NSDC's eLearning portal – eSkill India – and access the learning programs on the Simplilearn Android mobile app and iOS mobile app.
-Through its partnerships, NSDC promotes online learning for accessing exciting work-opportunities that the fast-changing world offers
-To date, Simplilearn has helped more than one million professionals across 150 countries upskill and prepare for the digital future.
Recent Related News:
On June 10, 2020 Tata Consultancy Services(TCS) iON, unit of TCS, partnered with the National Skill Development Corporation(NSDC) to provide its training partners access to the TCS iON Digital Glass Room, a web-based digital education platform so as to enable online vocational skills training for millions of students across the country.
About National Skill Development Corporation (NSDC):
Managing Director (MD) & Chief Executive Officer (CEO)– Dr. Manish Kumar
Parent Ministry– Ministry of Skill Development & Entrepreneurship
About Simplilearn:
Executive Officer (CEO)– Krishna Kumar
Headquarter– San Francisco, United states (US)
FAO Introduce New Platform to Reduce Global Food Loss and Waste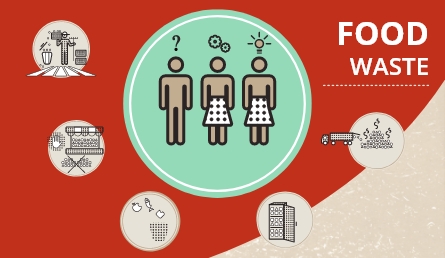 On 29th July 2020, The Food and Agriculture Organisation(FAO) unveiled a new Platform, to support the global reduction of food loss and waste.
The official launch of the platform will be on the first International Day of Awareness of Food Loss and Waste(IDAFLW) which will be observed on 29th September 2020.
Platform:
The platform will have information on measurement, reduction policies, alliance, actions and examples of models that were successful in reducing the food loss and wastages in the period of global pandemic.
The related portals from the development patterns will also be provided in this platform.
Importance of reduction of food loss and wastage:
The reduction of food loss and wastages will support in improving the food safety, security and nutrition.
This will result in reducing the emission of greenhouse gases, reduction in pressure on natural resources and increase the global productivity and economic growth.
Platform to reduce food waste and loss: http://www.fao.org/platform-food-loss-waste/en/
About Food and Agriculture Organisation(FAO:
Director-General- QU Dongyu
Headquarters– Rome, Italy
Prime Minister Mahinda Rajapaksa registers landslide victory in Sri Lankan Parliamentary elections
i.Parliamentary elections in Sri Lanka were held on 5 August 2020 to elect 225 members to Sri Lanka's 16th Parliament.
ii.Sri Lanka Podujana Peramuna (SLPP) headed by Prime Minister Mahinda Rajapaksa has won 145 (plus five more seats from allies) in the elections, securing two-thirds majority in the parliament
The two-thirds supermajority will give them powers to change the constitution.
Samagi Jana balawega (SJB) led by Sajith Premadasa has emerged as the main opposition party with 54 seats.
Former Prime Minister Ranil Wickremsinghe's United National Party (UNP) has got only a single seat.
Predominant Tamil National Alliance (TNA) which represents north and east tamil speaking regions has won only ten seats.
The new parliament is set to meet for the first time on August 20.
iii.Sri Lanka is a democratic republic and unitary state, which is governed by a semi-presidential system, a mixture of parliamentary and presidential system.
Indian Prime Minister Narendra Damordas Modi congratulated Mahinda Rajapaksa on the imminent victory of the Sri Lanka Podujana Peramuna (SLPP).
About Sri Lanka:
Capital – Sri Jayawardenepura Kotte (legislative), Colombo (executive & judicial)
President – Gotabaya Rajapaksa
Prime Minister – Mahinda Rajapaksa
Highlights of Monetary Policy Committee (MPC) on August 4-6, 2020
To state "2020-21 Resolution of the Monetary Policy Committee (MPC)" a three day meeting of Reserve Bank of India's (RBI) six-member MPC, headed by Shaktikanta Das was held from August 4-6, 2020 where it was forecasted that India's real gross domestic product (GDP) will contract in the first half (H1) of FY21 as well as full FY 2020-21 in view of rising inflation and declining of economic growth amid the gradual lifting of COVID-19) countrywide lockdown.
The central bank kept the repo rate unchanged at 4%, reverse repo rate at 3.35%, and marginal standing facility (MSF) rate and the Bank Rate at 4.25%.
RBI Rates as on Aug 7, 2020
Policy Rates
Repo Rate
4%
Reverse Repo Rate
3.35%
Marginal Standing Facility Rate (MSF)
4.25%
Bank Rate
4.25%
Reserve Ratios
Cash Reserve Ratio (CRR)
3%
Statutory Liquidity Ratio (SLR)
18%
Now, let's look after the Developmental and Regulatory Policies announced during MPC meet
–Resolution Framework for COVID-19-related Stress: RBI sets up panel under KV Kamath for one-time restructuring of loans
RBI has decided to set up a new mechanism for stressed assets that need rescuing. In this regard, RBI will set up a committee under Kundapur Vaman Kamath, the former chairman of BRICS (Brazil, Russia, India, China and South Africa) Bank and ICICI (Industrial Credit and Investment Corporation of India) Bank to set the parameters and benchmarks for this programme aimed at the resolution of stressed loans.
This committee will also evaluate resolution plans where debt is more than Rs 1,500 crore.
Committee Members: Diwakar Gupta, Vice President for Private Sector Operations and Public-Private Partnerships, Asian Development Bank (ADB), N. Manoharan, Chairman, Canara Bank, Ashvin Parekh, Strategy Advisor, Chief Executive Officer (CEO), Indian Banks' Association (IBA), as the Member Secretary .
It should be noted that this setting up of committee is a part of the Resolution Framework/window which is available for one-time only to the COVID-19 related stressed assets under the "Prudential Framework on Resolution of Stressed Assets" dated June 7, 2019". The resolution plan may be invoked anytime till December 31, 2020 and shall have to be implemented within 180 days from the date of invocation. Following are its key features:
–Eligibility: Only those borrower accounts eligible for resolution which were classified as standard, but not in default for more than 30 days with any lending institution as on March 1, 2020.
–For lenders: The lending institutions may allow extension of the residual tenor of the loan, with or without payment moratorium, by a period not more than 2 years.
Notably lenders are mandated by RBI to keep additional provisions of 10% of the renegotiated debt after the plan is implemented, as a protection if restructured loans turn bad.
Lending Institutions also need to sign an inter-creditor agreement (ICA) for resolving accounts with the consent of minimum 75% creditors by value, or 60% by numbers within 30 days from the date of invocation. The regulator has also mandated provisioning of 20% for lenders who do not sign ICA within the said period.
–Conversion: RBI also allowed conversion of a portion of debt into equity and other debt instruments. The debt instruments similar to the loan will be counted as part of the post-resolution debt, whereas the portion converted into other non-equity instruments shall be fully written down.
–Personal Loan: With respect to personal loans, a separate framework will be prescribed. The resolution plan for personal loans under this framework may be invoked till December 31, 2020 and shall be implemented within 90 days thereafter.
–RBI announces additional special liquidity facility of Rs 5000 cr each for NHB & NABARD
NHB: RBI has decided to provide an additional standing liquidity facility (ASLF) of Rs 5,000 crore to National Housing Bank (NHB), over and above Rs10,000 crore already provided, for supporting housing finance companies (HFCs). The facility will be for a period of 1 year and will be charged at the RBI's repo rate.
NABARD: An ASLF of Rs 5,000 crore provided to NABARD for a period of 1 year at the RBI's policy repo rate for refinancing Non-Banking Financial Company (NBFC)- Micro Finance Institutions (MFIs) and other smaller NBFCs of asset size of Rs 500 crore and less to support agriculture and allied activities and the rural non-farm sector.
A Liquidity support of Rs 25,000 crore was extended to the National Bank for Agriculture and Rural Development (NABARD) in April 2020.
–RBI introduced ASISO facility to help banks manage liquidity in COVID-19 scenario
In view of the disruptions caused by COVID-19, RBI introduced an optional automated sweep-in and sweep-out (ASISO) facility in RBI's electronic platform e-Kuber to help banks manage liquidity amid COVID-19.
Under the ASISO facility, banks will be able to set the amount (specific or range) that they wish to keep as balances in their current accounts with the Reserve Bank of India (RBI), i.e. cash reserve ratio (CRR), at the end of the day.
Participants eligible for availing the Liquidity Adjustment Facility (LAF) and the Marginal Standing Facility (MSF) will have the option to use the ASISO facility with effect from August 06, 2020.
This facility will be available on all real-time gross settlement (RTGS) working days between 9 am and 11:30 pm.
–RBI enhanced loan to value ratio to 90% of value of gold pledged
The Central Bank increased the permissible loan to value ratio (LTV) for loans against pledge of gold ornaments and jewellery for non-agricultural purposes from 75% to 90% till March 31, 2021. Means, now banks can lend up to 90% of the gold ornaments value from the existing limit of 75%.
The hike in LTV on gold loans is to provide relief to borrowers looking to take gold loans to mitigate the urgent financial needs caused by the coronavirus pandemic.
Notably, this enhanced LTV limit is only for banks and not for gold loan companies.
–RBI extended provisions of restructuring of MSME loans for borrowers with loan outstanding upto Rs 25 cr
The Central Bank also extended the restructuring of Micro, Small & Medium Enterprises (MSME) debt until March 31, 2021 from December 31, 2020, on the condition that the borrower's account was classified as standard with the lender as on March 1, 2020.
Also, the aggregate exposure, including non-fund based facilities, of banks and NBFCs to the borrower does not exceed Rs 25 crore as on March 1, 2020.
For accounts restructured under these guidelines, banks need to maintain additional provision of 5% over and above the provision already held by them.
This decision has been taken in respect of MSME borrowers facing stress on account of the economic fallout of the pandemic.
–RBI to bring start-ups under priority sector lending category
RBI decided to bring startups under the purview of priority sector lending (PSL), a move that will make it easier for startups to raise funds from banks. It will also increase the targets for lending to small and marginal farmers, weaker sections and for renewable energy, including solar power and compressed biogas plants. The revised guidelines aim to encourage and support environment-friendly lending policies to help achieve Sustainable Development Goals (SDGs).
Sectors that are already under PSL are agriculture, MSMEs, education, housing, social infrastructure among others.
Eligible entities get access to credit on easier terms from banks under PSL.
Lenders are also required to assign 40% of adjusted net bank credit or credit equivalent amount of off-balance sheet exposure, whichever is higher, to priority sector.
–RBI to set up 'Innovation Hub' to promote financial inclusion, efficient banking
To promote innovation across the financial sector by leveraging on technology into areas such as cybersecurity, data analytics, delivery platforms, and payment services, Reserve Bank will set up an Innovation Hub in India. The Innovation Hub will act as a centre for ideation and incubation of new capabilities which would facilitate and foster innovation.
This move is on the lines of the RBI regulatory sandbox framework under which 6 proposals were received, the pilot studies or trials of which have been delayed due to the Covid-19 pandemic.
–Positive Pay mechanism for all cheques above Rs 50,000
To further augment customer safety in cheque payments and reduce instances of fraud occurring on account of tampering of cheque leaves, it has been decided to introduce a mechanism of Positive Pay for all cheques of value Rs 50,000 and above.
Under this mechanism, cheques will be processed for payment by the drawee bank based on information passed on by its customer at the time of issuance of cheq This measure will cover approximately 20% and 80% of total cheques issued in the country by volume and value, respectively.
The average value of a cheque cleared in CTS presently is Rs 82,000.
What is the Cheque Truncation System (CTS)?
Truncation is the process of stopping the flow of the physical cheque issued by a drawer at some point by the presenting bank en-route to the paying bank branch. In its place an electronic image of the cheque is transmitted to the paying branch through the clearing house, along with relevant information like data on the MICR band, date of presentation, presenting bank, etc. Cheque truncation thus obviates the need to move the physical instruments across bank branches, other than in exceptional circumstances for clearing purposes.
–Scheme of Offline Retail Payments Using Cards and Mobile Devices
RBI permitted small value offline transactions through cards and mobile devices for single payments of up to Rs 200 on pilot basis till March 31, 2021. The scheme is aimed at encouraging customers to opt for digital payments even in those places where the internet connectivity is poor.
Under the pilot scheme, payment system operators (PSO) banks and non-banks may offer digital payments offline (payments that do not require internet connectivity to take effect)
Also, the payments can be made using cards, wallets or mobile devices or through any other channel without any Additional Factor of Authentication (AFA)
The upper limit of a payment transaction shall be Rs 200, although the total limit for offline transactions on an instrument will be Rs 2,000, at any point of time
–RBI to introduce online dispute resolution mechanism for digital payments
RBI also mandated Payment System Operators (PSOs) to implement Online Dispute Resolution (ODR) as there is a concomitant increase in the number of disputes and grievances as digital transactions rise significantly.
Authorised PSOs are required to implement ODR systems for failed transactions in their respective Payment Systems. Based on the experience gained, ODR arrangements will be extended to other types of disputes and grievances.
Points to be noted:
-Reserve Bank's business assessment index (BAI) for Q1:2020-21 hit its lowest mark in the survey's history.
-On the financing side, net foreign direct investment moderated to US$ 4.4 billion in April-May 2020 from US$ 7.2 billion a year ago.
-In 2020-21 (till July 31), net foreign portfolio investment (FPI) in equities at US$ 5.3 billion was higher than US$ 1.2 billion a year ago.
-India's foreign exchange reserves have increased by US$ 56.8 billion in 2020-21 so far (up to July 31) to US$ 534.6 billion – equivalent to 13.4 months of imports.
-Headline inflation may remain elevated in Q2:2020-21, but may moderate in H2:2020-21.
Members of MPC
Dr. Chetan Ghate, Dr. Pami Dua, Dr. Ravindra H. Dholakia, Dr. Mridul K. Saggar, Dr. Michael Debabrata Patra.
Recent Related News:
On 19th June 2020, The former governor of Reserve Bank of India (RBI) Urjit Patel was appointed as the Chairman of National Institute of Public Finance and Policy (NIPFP). He will start his 4year tenure on 22nd June 2020 succeeding Vijay Laxman Kelkar, former chairman of NIPFP.
About Reserve Bank of India (RBI):
Headquarters– Mumbai, Maharashtra
Formation– 1 April 1935
Governor– Shaktikanta Das
Deputy Governors– 4 (Bibhu Prasad Kanungo, Mahesh Kumar Jain, Michael Debabrata Patra, one is yet to be appointed).
Exim Bank extends USD 250 million line of credit to Mozambique
On August 3rd, 2020 Export-Import Bank on behalf of Indian Government, extended a Line of Credit of USD 250 million (about Rs. 1,870 Crores) to Mozambique to improve the power supply quality of the country.
Agreement
The Agreement was signed through exchange between Saroj Khuntia, General Manager of EXIM Bank and Adriano Isaias Ubisse, National Directorate of Treasury, Ministry of Economy and Finance, Mozambique.
LOCs with Mozambique
With the signing of this agreement, India has extended 14 Lines of Credit to Mozambique taking the value to USD 772.44 million.
The Projects covered under Lines of Credit include Supply of Locomotives, Coaches, construction of Borewells and installation of hand pumps, construction of incubator facility, Research and Learning centre, Technology Parks and administrative facility.
LOCs under EXIM
i.At present EXIM Bank has 264 Lines of Credit covering 62 countries across the globe including regions like Africa, Asia & Latina America.
ii.With credit commitments of around USD 25.98 billion available for financing exports from India.
What is LoC?
A line of credit is a flexible loan from a financial institution/Government that consists of a defined amount of money that you can access as needed and repay either immediately or over time.
About EXIM Bank:
Headquarters – Mumbai, Maharashtra
Managing Director (MD) Chief Executive Officer (CEO) – David Rasquinha
The Export-Import Bank of India Act was passed in September 1981 and commenced its operations in March 1982. The Bank's Mission is to facilitate globalization of Indian Business by providing financial assistance to exporters & importers.
About Mozambique:
Capital – Maputo
Currency – Mozambican metical
President – Filipe Nyusi
Prime Minister – Carlos Agostinho do Rosário
ADB signed USD 200 mn financing deal with Reliance Bangladesh LNG and Power Limited for 718 mw power plant in Bangladesh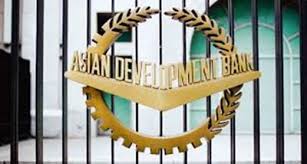 The Asian Development Bank (ADB) has signed a USD 200 million financing deal with the Reliance Bangladesh LNG and Power Limited (RBLPL) to build and operate a 718 megawatt combined-cycle gas-fired power plant in Bangladesh.
The project will reduce the current energy deficit and lead to more private sector investment in the country's electricity sector.
Location of the Plant
The plant is proposed to be set up on land allotted by Bangladesh Power Development Board (BPDB), in Meghnaghat, Narayanganj District near Dhaka.
Financing Deal
The financing deal has two components of dollar 100 million each.
ADB will provide USD 100 million and will also manage the other part worth USD 100 million from the Leading Asia's Private Infrastructure Fund (LEAP).
Pros of the Project
i.The power plant will minimise the dependence of Bangladesh on electricity imports.
ii.It will also reduce the share of environmentally harmful and expensive fuels like coal and oil in the energy mix of the country.
About LEAP
It was established in 2016 with USD 1.5 billion capital commitment for the Japan International Cooperation Agency (JICA).
About ADB Bank
Headquarters– Mandaluyong, Philippines
President– Masatsugu Asakawa
Former J&K Governor GC Murmu appointed as 14th CAG; Replaces Rajiv Mehrishi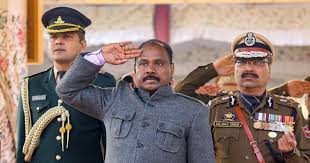 Ram Nath Kovind, President of India as per the powers conferred on him by Section 1 of Article 148 of the Constitution of India has appointed Girish Chandra(GC) Murmu as 14th Comptroller and Auditor General(CAG) of India, with effect from the date he assumes charge of his office. He succeeds Rajiv Mehrishi who completes his term on August 8,2020 as he attains the age of 65.
GC Murmu will take oath on August 8, 2020 at the Rashtrapati Bhawan.
The CAG is appointed for a term of 6 years or till the incumbent attains the age of 65 years, whichever is earlier.
About GC Murmu
i.He is the 1985-batch Gujarat cadre Indian Administrative Service (IAS) officer
ii.He was appointed as the 1st Lt Governor of the UT on October 31, 2019 after its formation under the Jammu and Kashmir Reorganisation Act, 2019.
iii.He resigned from the post on August 5, 2020.
iv.He has held many important post including: Expenditure secretary in the Union finance ministry
About Rajiv Mehrishi
i.He is a retired IAS officer of the 1978 batch belonging to the Rajasthan cadre.
ii.He assumed office as CAG of India on 25 September 2017.
iii.Prior to his appointment as CAG he was serving as a Home Secretary in the Government of India.
iv.Earlier to this he held key positions as the Finance Secretary, Secretary (Fertilizers) and Secretary (Overseas Indian Affairs) of the Government of India among others.
v.He has authored a book titled "India 2017 Yearbook" on current affairs in India.
About CAG Of India:
The CAG of India is an authority established by Article 148 of the Constitution of India which audits all receipts and expenditure of the Government of India and the State Governments, including bodies and officials substantially funded by the Government.
Prof. Pradeep Kumar Joshi appointed as UPSC chairman
On 6th August, 2020, the Union Public Service Commission (UPSC) appointed Professor Pradeep Kumar Joshi as its new Chairman. His tenure as the chairman of the UPSC will be till May 12, 2021.
He succeeds Arvind Saxena who retires as the UPSC chairman on 6th August 2020.
About Pradeep Kumar Joshi
i.He joined as the UPSC member in May 12, 2015 and was the chairman of Chhattisgarh and Madhya Pradesh Public Service Commissions
ii.He also served as Director of the National Institute of Educational Planning and Administration (NIEPA).
iii.Prof.(Dr.) Joshi taught more than 28 years at postgraduate level and held many important positions in various policy making, academic and administrative bodies.
iv.He is a specialist in the field of Financial Management.
v.Prof.(Dr.) Joshi has published and presented research papers in several national and international conferences and seminars.
About Union Public Service Commission (UPSC)
The commission conducts the civil services examination annually in three stages preliminary, mains and interview to select officers of Indian Administrative Service (IAS), Indian Police Service (IPS) and Indian Foreign Service (IFS) among others.
Members:
The other members of UPSC are: Bhim Sain Bassi, Air Marshal A S Bhonsle (retired), Sujata Mehta, Manoj Soni, Smita Nagaraj, M Sathiyavathy Bharat Bhushan Vyas, T C A Anant and Rajiv Nayan Choubey.
Headquarters: New Delhi
PNB Housing Finance appoints Hardayal Prasad, Former SBI Card Head as New MD and CEO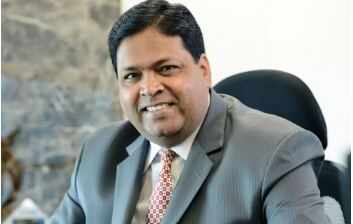 On 6th August 2020, PNB Housing Finance, promoted by Punjab National Bank(PNB)announced the appointment of Former State Bank of India(SBI) Card Head, Hardayal Prasad as its new Managing Director(MD) and Chief Executive Officer(CEO).
Prasad will take over from Neeraj Vyas, the current interim CEO of PNB housing finance on 10th August 2020.
Hardayal Prasad:
i.Prasad is experienced in banking, international operations at SBI and SBI Cards and Payment Services (SBI Card).
ii.He resigned from the post of MD and CEO of SBI Card pursuant to voluntary retirement from SBI, the promoter of SBI Card on 15th July 2020 which came to effect on 31st July 2020.
About PNB Housing Finance:
Head Office– New Delhi
Tag Line– Ghar Ki Baat
LIC acquired 4.23% Stake of YES Bank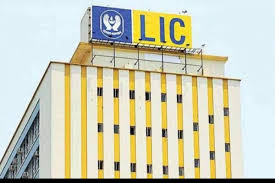 Life Insurance Corporation of India(LIC) has acquired 4.23% Stake(105.98 crore shares) of YES Bank by purchasing from the open market. With this acquisition, the hold of LIC in YES Bank has increased from 0.75%(19 crore shares) to 4.98%(125 crore shares).
Period of acquisition is between September 21, 2017, and July 31, 2020.
Moody's Upgraded Yes Bank's long-term foreign currency issuer rating
i.Recently, Moody's Investors Service has upgraded the long-term foreign currency issuer rating of YES Bank by a notch to "B3" from "Caa1" after a Rs 15,000-crore capital raising.
ii.The bank still remains under non-investment grade.
B rating– It is considered speculative and are subject to high credit risk,
CAA rating– It is considered to be speculative of poor standing and are subject to very high credit risk
About YES Bank:
Headquarters– Mumbai, Maharashtra
Managing Director(MD) and Chief Executive Officer(CEO)– Prashant Kumar
Tagline– Experience our Expertise
About LIC:
Headquarters– Mumbai, Maharashtra
Chairman– M.R.Kumar
Ministry of Jal Shakti launched a New Version of the India Water Resources Information System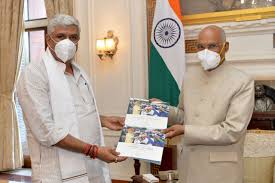 The Ministry of Jal Shakti(MoJS) has launched a new version of the India Water Resources Information System (India-WRIS) with new functions and features. It is open to the public, and accessible through the web portal www.indiawris.gov.in.
The MoJS has established a dedicated organization, National Water Informatics Centre (NWIC) to maintain and update India-WRIS.
About the System:
The system includes time series data obtained through manual readings and telemetry data received by means of GPRS or satellite.
Features
The key features of the system are Water information easily made available to users and general public, for decision makers, water managers, farmers & experts, Direct access to hydro-met information from Central and State agencies, Real-time data available with one click, Variety of modules for different needs, Latest technologies, continuous development and improvement.
Information in the portal
The portal contains information related to Water Resources through dashboards for the following:
Rainfall, water levels & discharge of rivers, water bodies, ground water levels, reservoir storages, evapotranspiration and soil moisture, as well as modules on water resources projects, water bodies, hydro-met data availability and tools for GIS layer editing.
Evapotranspiration– It is the sum of evaporation and plant transpiration from the Earth's land and ocean surface to the atmosphere.
Advantages of the data in the Portal:
Central and State Water Agencies– They can enter, analyse, validate and manage data for water level (Both Surface Water & Ground Water) among others.
For Stakeholder– Any stakeholder can visualize the information and download the information in the form of excel reports and graphs.
Farmers and farmer Welfare Associations-
With the information, the farmers and farmer Welfare Associations can plan crops and cropping patterns based on the rainfall, among others.
With changing times the associations can also engage youth to utilise the data appropriately as real time data is available on this web site.
Individuals– Individuals can use the data as per their Requirement, to know the availability of water in their locality & ground water level.
Planners and Administrators– They can utilize this data of their States, Basins for proper utilization of water and to reduce the impact of Flood and Drought. Decision support System (DSS) can be developed.
Researchers- They can use the data for water related studies and Modelling purposes as the data frequency required for such studies is available.
Note– The basis for all hydro-met observation data is the Water Information Management System (WIMS).
About India-WRIS
i.MoJS, launched the 1st version of India-WRIS in July, 2019 under the National Hydrology Project. Since then, many new functions and features have been added to the system.
ii.Currently India WRIS receives data from many central and state agencies on a regular basis. Data from other agencies is also being integrated into the system.
About MoJS:
Union Minister– Gajendra Singh Shekhawat(Constituency- Jodhpur, Rajasthan)
Minister of State– Rattan Lal Kataria(Constituency- Ambala, haryana)
Recent Related News:
i.Durga Shanker Mishra, Secretary of Housing & Urban Affairs has rolled out the Beta version webportal for street vendors loan scheme Pradhan Mantri Street Vendors' AtmaNirbhar Nidhi –PMSVANidhi (http://pmsvanidhi.mohua.gov.in/) developed by SIDBI(Small Industries Development Bank of India) to provide end-to-end solutions for scheme management.
ii.Housing & Urban Affairs ministry releases revised version of Swachhata app to answer queries related to coronavirus
SAI with CISCE and CBSE launches Khelo India mobile app Online Training Programme for PE Teachers & Principals
On 6th August 2020, the Sports Authority of India(SAI) announced that in association with Education Boards Council for The Indian School Certificate Examinations(CISCE) and Central Board of Secondary Education(CBSE), SAI will host an online training programme to train the Physical Education (PE) teachers and head of the institutions from CISCE schools on "Khelo India Fitness Assessment of School Going Children".
Need for online training:
The online training is opted owing to the global pandemic because of which the Training of Trainers(TOTs) in original format and physical assessment of school students could not be conducted.
Online Training Programme:
The programme is organised to assess the fitness level of the school children and to identify potential champions for future from the grassroot level talents.
The training program starts on 7th August 2020 targeting 7500 participants from 2615 CISCE schools in two zones.
The training will be provided by selected master Trainers experienced on conducting online and offline National and Regional level TOTs in 2019 and assessments of their schools.
On 7th August 2020:
In the training programmes the institutional heads and principals will be encouraged, motivated and made aware of the needs to equip and update the PE teachers with knowledge, attitude and skills to adopt the Khelo India Fitness Assessment through the Khelo India Mobile App(KIMA).
From 11th – 14th August 2020:
i.The PE teachers will be provided training and technical know-how of the Assessor mobile app.
ii.Sessions on introduction to Khelo India fitness for school going children and Fit India
iii.Sessions on How to undertake Khelo India Battery of Tests, Khelo India Assessments protocol, Talent identification roadmap, Goals for 2020-21 and others will be conducted.
Note:
i.On 28th August 2020, an Online evaluation for all the PE Teachers to test their knowledge will be conducted.
ii.As of 31st July 2020, 257 TOTs have been conducted in India with more than 24500 trainers in pre and post lockdown in which more than 22450 schools have registered.
About Sports Authority of India(SAI):
Director General– Sandip Pradhan
Executive Director– Anjan Kumar Mishra
Head Office– Jawaharlal Nehru Stadium, Delhi
Recent Related News:
i.SAI in collaboration with NSF launches India's 1st online coaching programme 'Khelo India e-Pathshala'.
ii.As a part of Sports Ministry's first ever online initiative by Sports Authority of India (SAI) and National Sports Federations (NSFs) to upgrade knowledge of coaches, Archery Association of India (AAI) has started first-ever online training of its coaches by experts. The Arjuna and Dronacharya awardee Sanjeeva Singh will conduct mental toughness training for coaches.
Writer and activist Sadia Dehlvi dies aged 63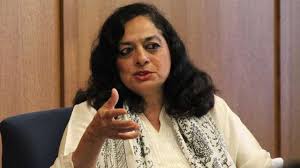 On August 5, 2020 the writer and activist Sadia Dehlvi died of cancer at the age of 63 at Delhi. She was born in 1957, came from the royal 'Shama' family, edited the Urudu women's journal Bano.
Dehlvi, writing focuses on women, minorities, Islamic spirituality, and Delhi's heritage and culture. Her grandfather, Hafiz Yusuf Dehlvi, founded Shama, an iconic Urdu film in 1938 and literary monthly.
About Sadia Dehlvi
Carrier
i.Her popular books include 'The Sufi Courtyard: Dargahs of Delhi' 2012 and 'Sufism: The Heart of Islam' (2009) published by HarperCollins that narrates the Islam's Sufi traditions and importance of Sufi.
ii.Her book, 'Dilli ka Dastarkhwan' – chapter in City Improbable: An Anthology of Writings on Delhi" was later edited by Khushwant Singh.
iii.She wrote a book in 2017, titled 'Jasmine & Jinns: Memories and Recipes of My Delhi' that opens the Delhi's culinary history.
Her works
i.Dehlvi also produced and scripted documentaries and television programmes, including "Amma and Family" (1995), with veteran actor Zohra Sehgal as the lead.
ii.Khushwant Singh dedicated his book 'Not a Nice Man to Know' to her which was later produced as a TV series in 1998.
iii.Singh's book "Men and Women in my Life", which has a chapter dedicated to her, has her photo on its cover.
Veteran CPM leader and former West Bengal Transport Minister Shyamal Chakraborty passed away at 76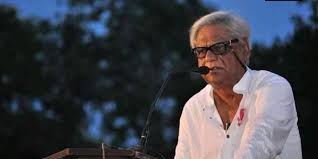 On 6th August, 2020 the former Communist Party of India – Marxist (CPM) and former West Bengal Transport Minister Shyamal Chakraborty passed away at the age 76 in Calcutta.
He served as the three-time transport minister of West Bengal from 1982 to 1996.
About Shyamal Chakraborty
Career
i.He became a member of the undivided Communist party in 1959. He was elected as Member of Legislative Assembly in the 1981 bypoll and in 1982, 1987 and 1991.
ii.Chakraborty served as the president of the CITU (Centre of Indian Trade Unions), West Bengal unit, from 2003 to 2017.
iii.Baptized into politics in the early '60s, his organisational and oratory skills were first spotted by Communist stalwart Promode Dasgupta.
iv.He had served as a member of the Rajya Sabha MP (Member of Parliament) from 2008 to 2014.
v.At present he was the state unit president of the CPM's trade union wing, CITU
About Communist Party of India – Marxist (CPM)
Headquarters – New Delhi
General Secretary – Sitaram Yechury
About Ministry of Transport – West Bengal
Headquarters – Paribahan Bhawan, Kolkata
Minister – Suvendu Adhikari
Padma Shri awardee and prominent cultural historian and exponent of Mewati gharana Mukund Lath passes away at 82
A prominent culture historian and exponent of Mewati Gharana, Mukund Lath passed away at the age of 82 on 6th August, 2020 in Jaipur. He was born on 9th October 1937 in Kolkata. He was awarded India's fourth highest civilian honour, the Padma Shri, in 2010 for his contributions to the field of arts and cultural history.
About Mukund Lath
Career
i.Lath taught History at the University of Rajasthan at the Department of History and Indian Culture, and retired in the year 1997.
ii.Some of his works on performing arts are: 'A Study of Dattilam: A Treatise on the Sacred Music of Ancient India' (1978), 'Sangita evam Chintan' (1992), and 'Transformation as Creation' (1998).
iii.Lath studied under the tutelage of Pandit Maniram, Ramesh Chakravarti, and under Pandit Jasraj, whom he also accompanied on several tours and concerts.
iv.The efforts of Pandit Jasraj's and Mukund Lath, made Mewati gharana as the recognisable genre of Hindustani classical music.
About Mewati gharana
i.The Mewati gharana also known as the Jaipur-Mewati gharana is a musical apprenticeship tribe of Hindustani classical music.
ii.Brothers Ghagge Nazir Khan and Wahid Khan founded the Mewati Gharana, named after the region in Delhi, Mewat.
"Amazing Ayodhya" – A new book to tell the history of Ayodhya
"Amazing Ayodhya" A book by Neena Rai promises to shed light on the history of Ayodhya.
The book is set to give "authentic information" about the city of Ayodhya and will help in understanding the life and times of ancient Hindus.
The book aims to gain knowledge of the architecture in Ayodhya, houses in Ayodhya, establishment of the city and animals which lived in Ayodhya.
According to the publishing house Bloomsbury, the book is well-researched and is replete with descriptions and draws out comparisons of earlier eras with our current life and culture.
The book will hit the stands in November.
6th edition of National Handloom Day is observed on August 7, 2020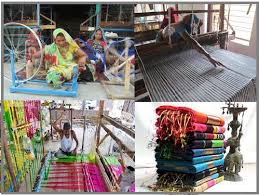 Every year the Government of India (GoI) celebrates the National Handloom day on August 7 , to create awareness about the Handloom Industry amongst the public at large and its contribution to socio-economic development.
The 6th edition of the Nation Handloom Day is celebrated on August 7, 2020.
History and Background:
i.The Union Government had declared 7th August as the first National Handloom Day in July 2015. The day chosen in order to commemorate the Swadeshi Movement, launched on August 7, 1905.
ii.The sector serves as a key for women empowerment since 70% of the weavers and allied workers are women.
iii.The Handloom sector provides 15% of textile production of the country and more than 43 lakhs weavers employed from the backward community.
Schemes introduced by the Government:
Handloom Weavers' Comprehensive Welfare Scheme (HWCWS):
The Scheme provides Life, accidental and disability insurance coverage under the components that includes: Pradhan Mantri Jivan Jyoti Bima Yojana(PMJJBY), Pradhan Mantri Suraksha Bima Yojana(PMSBY) and Converged Mahatma Gandhi Bunkar Bima Yojana(MGBBY) for the weavers.
National Handloom Development Programme (NHDP):
Ministry of Textiles is providing reimbursement of 75% of the fee towards admission to NIOS (National Institute of Open Schooling) and to IGNOU (Indira Gandhi National Open University) for the category of SC, ST, BPL, and Women learners belonging to handloom weavers' families.
Weaver MUDRA (Micro Units Development and Refinance Agency Bank) Scheme provides assistance upto 10,000 per weaver and credit guarantee for a period of 3 years.
Financial assistance up to 50.00 lakh is also available for setting up of one dye house at district level.
Comprehensive Handloom Cluster Development Scheme (CHCDS):
CHCDS covers Mega Handloom Clusters of 15000 to 25,000
Financial assistance from40.00 to Rs.70.00 crore is provided in a period of 5 years.
8 mega handloom clusters were added in the Budgets includes: Varanasi, Sivasagar (2008-09), Virudhunagar, Murshidabad (2009-10), Prakasam and Guntur districts and Godda and its neighboring districts (2012-13), Bhagalpur and Trichy (2014-15).
Yarn Supply Scheme (YSS):
Under the Scheme depot operating charges of 2% is given to depot operating agencies. A component of 10% price subsidy is provided on hank yarn, which is applicable on cotton, domestic silk and woollen yarn with quantity caps.
Recent related News
i.United Nations(UN) Micro-, Small and Medium – Sized Enterprises (MSME) Day is observed annually on 27th June to recognise the contributions of these enterprises to the global economy and sustainable development and their focus on promoting innovation and creativity.
About Ministry of Textiles
Union Minister – Smriti Zubin Irani
Maharashtra Became the First State to Partner with Google India to Provide Learning Tools for Schools
On 6th July 2020, Chief Minister of Maharashtra, Uddhav Thackeray announced the partnership with Google which will provide google provided learning programmes that integrate the classroom approach into online learning, over a virtual launch event.
Maharashtra became the first state in India to collaborate with Google India for state-wide distribution of G suite for Education and Google Classroom.
Key People:
Sanjay Gupta, Country Head and Vice-President, Google India and school education minister Varsha Gaikwad were also present in the virtual launch event.
Aim of the partnership:
To progress Maharashtra in education with effective use of online resources, platforms and technology and to bridge the gap in education amid COVID-19 pandemic.
Features:
i.Under this partnership Google will deploy free online learning tools like G Suite for education, Google Classroom, Google Meet to enable remote learning for around 2.3 crore teachers and students of Maharashtra.
ii.Under the partnership the platform offers a teacher training and free resources around distance learning contracts for educators.
iii.The School Education Department will provide individual educators and students with personal G Suite ID to ensure the access of remote learning to all irrespective of locations.
Advantages of the tools:
i.The google solutions which are accessible to the teachers and students of Maharashtra for free are designed to be flexible, scalable and easy to use.
ii.The tools allow the teachers to teach in Synchronous and Asynchronous modes and to stay connected with the students.
iii.The information hub launched by google "Teach from Home" is also available in Marathi to support the educators to get access to the updated and relevant data on the technology to enable remote learning.
Key Points:
i.More than 1.5 Lakh teachers of Maharashtra have registered to use the digital medium.
ii.Varsha Gaikwad, Education Minister of Maharashtra stated that the partnership will support the education department to adopt the technology in more than 1.9 lakh schools for more than 22.3 million students.
About Maharashtra:
Chief Minister– Uddhav Thackeray
Governor– Bhagat Singh Koshyari
Capital– Mumbai
UNESCO Sites in Maharashtra:
Ajanta Caves, Ellora Caves, Elephanta Caves, and Victorian Gothic and Art Deco Ensembles of Mumbai.
Recent Related News:
i.Google India has launched a skilling programme for women called 'DigiPivot', where the
woman who wishes to return to their company careers after a break or just planning to make mid-career shifts to digital advertising and marketing.
ii.In Jharkhand, the State Education Department (dept) in collaboration with Doordarshan (DD) started online classes and educational programmes to provide school education to students of the state through video and thematic lectures.