Prakash Javadekar Participated in 4th edition of the Ministerial on Climate Action; held virtually
The 4th edition of international meeting named "Ministerial on Climate Action (MoCA)" was held on July 7, 2020, which was co-chaired by European Union (EU), China and Canada. From India, Union Minister of Environment, Forest and Climate Change, Prakash Javadekar participated in meet. MoCA, which is held annually since 2017, was held virtually for the first time in view of the ongoing COVID-19 pandemic.
The purpose was to ensure the continued climate action by countries with regard to the Paris Agreement under the United Nations Framework Convention on Climate Change (UNFCCC) and to exchange views on how they are aligning economic recovery and political commitment for the same.
The session was chaired by European Commission's Executive Vice-President Frans Timmermans, the Canadian Minister for Environment and Climate Change Jonathan Wilkinson and China's Minister for Ecology and Environment Huang Runqiu.
Participants: It was attended by Ministers and representatives from over 30 countries including Ministers from G20 (Group of Twenty) countries and other key parties in the UN climate negotiations.
Developed nations' Target of USD 1 tn funding by 2020 for developing nations is not achieved yet
In 2009 at 15th Conference of the Parties (COP 15) in Copenhagen, Denmark, developed countries committed to a goal of mobilizing jointly USD 100 billion per year (USD 1 trillion) by 2020 as climate finance to address the needs of developing countries regarding strengthening of climate actions but as of now, this promise has not been mobilized.
Efforts taken by India for combating climate change
India with total forest and tree cover of 8,07,276 sq. km, which is 24.56% of the total geographical area of the country has made the following efforts for combating climate change:
India has achieved a reduction of 21% in emission intensity of its GDP between 2005 and 2014, thereby achieving its pre-2020 voluntary target.
India's renewable energy installed capacity has increased by 226% in the last 5 years which is more than 87 Gigawatt (GW).
The share of non-fossil sources in installed capacity of electricity generation increased from 30.5% in March 2015 to 37.7% in May 2020.
India has set the aspirational target of increasing renewable energy capacity to 450 GW by 2030.
80 million LPG (Liquefied petroleum gas) connections provided in rural areas.
More than 360 million LED bulbs have been distributed under UJALA scheme, which has led to energy saving of about 47 billion units of electricity per year and reduction of 38 million tonnes of carbon dioxide (CO2) per year.
India's efforts towards cleaner fuel
-India has shifted from Bharat Stage-IV (BS-IV) to Bharat Stage-VI (BS-VI) emission norms from April 1, 2020 which was earlier to be adopted by 2024.
-India had levied a coal cess of Rs 400/ per tonne as, which is now subsumed under Goods and Services Tax(GST) as " GST Compensation Cess". The coal cess is levied to discourage coal consumption by increasing its cost.
-Under Smart Cities Mission, first-of-its-kind initiative – Climate Smart Cities Assessment Framework (CSCAF) 2019 has been launched to provide a clear roadmap for cities and urban India.
About United Nations Framework Convention on Climate Change (UNFCCC):
Secretariat (UN Climate Change)- Bonn, Germany
Executive Secretary (Secretariat Head)–  Patricia Espinosa
Parties– 197 (as on 2015)
USAID, MNRE Announce New Partnership to Develop Clean Energy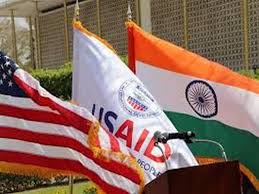 A new Partnership announcement was made by the US Agency for Development (USAID)- supported South Asia Group for Energy (SAGE) and the Ministry of New and Renewable Energy (MNRE) to increase US-India collaboration for clean energy development.
MNRE Secretary, Indu Shekhar Chaturvedi and USAID Deputy Assistant Administrator for Asia, Javier Piedra, launched the partnership according to US-India Strategic Energy Partnership (SEP) meetings.
Key Points:
South Asia Group for Energy (SAGE) provides advanced technical knowledge on clean energy development.
SAGE will act as a powerhouse of science, engineering and technology for India and the entire South Asia region.
The SAGE Consortium, with the MNRE and its technical institutions, the National Institute of Wind Energy and the National Institute of Biomass Energy, has identified several key topics for clean energy development.
The SAGE consists of USAID, the US Department of Energy, and three of the Department of Energy"s National Laboratories – Lawrence Berkeley National Laboratory, National Renewable Energy Laboratory and the Pacific Northwest National Laboratory.
About USAID:
Headquarters: Washington D.C, United States
Founder: John F. Kennedy
About Ministry of New and Renewable Energy:
Headquarters: New Delhi
Minister of State: Raj Kumar Singh
Maharashtra CM, Uddhav Thackeray E-Inaugurates NM1, Yotta Data Centre Near Mumbai – World's 2nd Largest & Asia's Largest Data Centre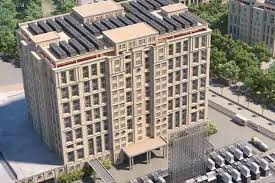 On 7th July 2020, Uddhav Thackeray, Chief Minister of Maharashtra and Ravi Shankar Prasad, Minister of Communications, Electronics and informational technology inaugurated the World's 2nd Largest & Asia's Largest Data Center, NM1, of Yotta Infrastructure of Hiranandani Group at Panvel data centre park, Mumbai over a virtual platform.
Government towards Data Centre:
i.To utilise India's full potential to become a data driven economy, the government is working on bringing investments in building data centres across the nation.
ii.Nirmala Sitharaman, Minister of Finance proposed the government to enable the private sectors to build the data centre parks across the nation, in the Union Budget 2020 in February.
NM1 Data Centre:
i.The center can offer a high scale infrastructure which is capable of hosting global cloud, content and Over-the-top(OTT) operators besides the critical applications of the government and other organisations.
ii.The NM1 data centre will occupy one of the five buildings of the 18 acres Panvel park of total capacity of 30000 racks and 210 Megawatt (MW) power.
iii.The NM1 data centre offers 7200 racks and 50 MW of power with 48 hour backup support.
iv.The NM1, Yotta's largest data centre, received the fault tolerant tier IV certification of the Design Documents Certification from the Uptime Institute, USA.
v.The certification assures that the centre is capable of handling customers applications and workloads despite structural failure.
About Hiranandani Group:
Founder Chairman– Niranjan Hiranandani
Group CEO– Darshan Hiranandani
CEO & Managing Partner (Yotta)– Sunil Gupta
Head Office– Mumbai, Maharashtra
About Ministry of Communications and Electronics & Information Technology:
Minister– Ravi Shankar Prasad
Minister of State– Sanjay Dhotre
Harsh Vardhan & Narendra Singh Tomar released 'Guidelines for Evaluation of Nano-based Agri-input and food products in India'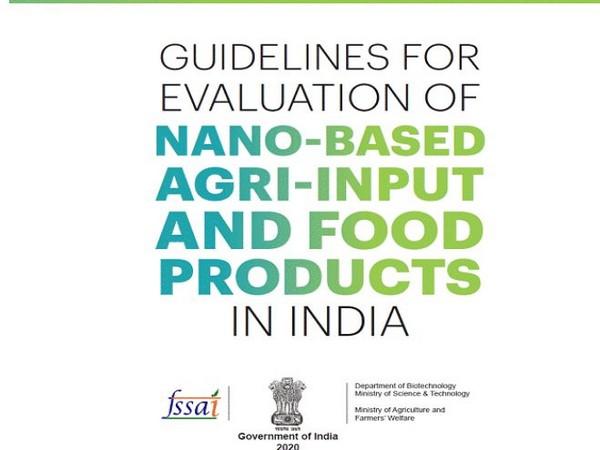 On July 7, 2020, 'Guidelines for Evaluation of Nano-based Agri-input and food products in India' has been released by Dr. Harsh Vardhan, Minister for Science & Technology, Health & Family Welfare and Earth Sciences and Narendra Singh Tomar, Minister of Agriculture & Farmers Welfare and Rural Development & Panchayati Raj released through a video-link, from New Delhi.
These have been prepared by jointly by Department of Biotechnology (DBT), Ministry of Science and Technology, Ministry of Agriculture and Farmers' Welfare (M/o A&FW) and Food Safety and Standards Authority of India (FSSAI), Ministry of Health and Family Welfare through concerted Inter-Ministerial efforts coordinated by DBT.
Guidelines will pave the way for significant benefits for our mission on 'Doubling Farming Income by 2022' and 'National Mission on Sustainable Agriculture' as Nanobiotechnology can improve agricultural systems through increase in plant productivity and better crop protection.
Key Points:
-These guidelines are aimed at assisting in making policy decisions by providing information on the existing regulations for nano-based products in agriculture and food and also to ensure quality, safety and efficacy of the targeted products.
-These will also encourage the Indian innovators to develop new nano-based formulations and products.
-Notably, The present 'Guidelines' apply to nano-agri-input products (NAIPs) and nano-agri products (NAPs). These 'Guidelines' also apply to nano composites and sensors made from Nanomateriasl (NMs) and those that require direct contact with crops, food and feed for data acquisitions.
Other Participants: hri Parshottam Khodabhai Rupala, Union Minister of State for Panchayati Raj, Agriculture and Farmers Welfare,Dr Renu Swarup, Secretary, Department of Biotechnology; Shri Sanjay Agarwal, Secretary, Department of Agriculture, Cooperation & Farmers Welfare; Shri Arun Singhal, CEO, FSSAI and senior officials and experts from the Government, Research Institutes and University.
About Department of Biotechnology (DBT):
Secretary– Dr. Renu Swarup
Headquarter– New Delhi
About Food Safety and Standards Authority of India (FSSAI):
Chairperson– Rita Teaotia
Chief Executive Officer (CEO)– Pawan Kumar Agarwal
Headquarter– New Delhi
Bharat Dynamics Limited signs LAToT of Akash Missile Weapon System with DRDO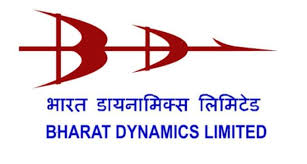 On 6th June 2020, Bharat Dynamics Limited (BDL) signed Licence Agreement and Transfer of Technology (LAToT) for Akash Missile Weapon System of Indian Army Variant with Defence Research and Development Organisation – Defence Research and Development Laboratory (DRDO – DRDL).
The agreement was signed by Dr. Dasharath Ram, Director of DRDL and P Radha Krishna, Production Director of BDL.
Key People:
Mayank Dwivedi, Director of Directorate of Industry Interface & Technology Management (DI2TM), Arjit Chaudhary, Project Director of Akash, Project Director of Akash Prime, Executive manager and General Manager of BDL also participated through video conference.
Akash Missile:
i.The Akash missile was designed and developed by DRDO and manufactured by BDL.
Bharat Electronics produces the hitech – Rajendra Phased array radar of the Akash missile system.
ii.Akash is the first medium range Surface to Air missile produced in India which can engage multiple targets from multiple directions.
iii.The missile flies at a speed of nearly 860 meters per second at a maximum altitude of 18km.
iv.The aerial targets like jets, drones, air to surface missiles at a distance of 30 km can be targeted using Akash.
v.The missile can be launched from mobile platforms like tanks and trucks.
About BDL:
BDL is the Lead Integrator for the Akash Weapon System of Indian army.
Chairman and Managing Director– Siddharth Mishra
Head Office– Hyderabad, Telangana
US formally notified UN of its Decision to Withdraw from WHO; Serves Notice Period till July 6, 2021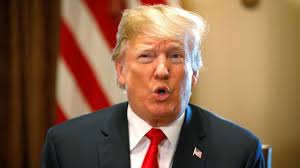 On July 6, 2020, the United States of America (USA), as a depositary of the 1946 Constitution of the World Health Organization (WHO), has formally notified the United Nations (UN) of its decision of withdrawal from the global health body, WHO . The US, which has been a party to the WHO Constitution since June 21, 1948 is the largest funder to the WHO, contributing more than USD 450 million per annum.
Notably, the US has to follow the withdrawal conditions including one year notice period and paying outstanding financial obligations, which were agreed at the time of joining the WHO. In this regard, the US has to serve a 12-month notice period i.e. till July 6, 2021 and also needs to clear the current and past dues which currently owe the WHO around $200 million.
Reason behind breaking off tied with WHO
The US has accused the WHO as 'puppet of China' by helping Beijing, China in covering up the origin of COVID-19 in Wuhan province in 2019 and misled the world resulting in deaths of over half a million people globally, including over 130,000 in America.
In April, the US stopped funding to the WHO as the Trump administration reviewed the ties. A month later, President Donald Trump announced the US was terminating the relationship
Point to be noted:
-In November 2020, there will be presidential elections in USA, so it is a possibility that the Trump administration's decision could be reversed by a new government.
About WHO:
Headquarter– Geneva, Switzerland
Director-General– Dr Tedros Adhanom Ghebreyesus
About United States (US):
Capital– Washington, D.C.
Currency– United States Dollar (USD)
About United Nations (UN):
Secretary General– Antonio Manuel de Oliveira Guterres 
Headquarters– New York, US
Maldives & Sri Lanka are the 1st two countries in South-East Asia to eliminate Rubella and measles ahead of 2023 target: WHO
On July 08, 2020, According to the World Health Organisation's (WHO) South East Asian Region (SEAR) office, Maldives and Sri Lanka were verified to eliminate both measles and rubella, making them the first two countries in the WHO South-East Asia region to achieve beyond their 2023 target.
This was announced after the 5th meeting of the South-East Asia Regional Verification Commission for Measles and Rubella Elimination, which comprises of 11 independent international experts in the fields of epidemiology, virology and public health, held virtually.

Maldives and Sri Lanka:
Maldives had reported cases of measles in 2009 and rubella in October 2015, on the other hand, Sri Lanka had reported cases of measles in May 2016 and rubella in March 2017.

500 million children were vaccinated since 2017:
In recent years all countries have started a dose of measles and rubella vaccine, in which the first dose coverage of measles vaccine is 88 % and the second dose coverage is around 76 %.
Since 2017, around 500 million children have been vaccinated against measles and rubella.

Target for 2023:
All the 11 member countries (Bangladesh, Bhutan, East Timor, India, Indonesia, Maldives, Myanmar, North Korea, Nepal, Sri Lanka and Thailand) of the South-East Asia region of WHO set year 2023 as a target to fight measles and rubella in September 2019.
Whereas since 2014, the focus was on eradicating measles and controlling rubella and work on it was started.
It is to be noted that, a country is considered to have eliminated measles and rubella when there is no evidence of endemic transmission of the viruses for more than three years and there is a well- performing surveillance system.
About Measles:

It is a highly contagious viral disease and is particularly dangerous for children from the economically weaker background, as it attacks malnourished children and those with reduced immunity.
Symptoms: It can cause serious complications, including blindness, encephalitis, severe diarrhoea, ear infection and pneumonia.

Rubella (also called German Measles):
It is a contagious, generally mild viral infection that occurs most often in children and young adults. Rubella infection in pregnant women may cause fetal death or congenital defects known as Congenital Rubella Syndrome (CRS), which causes irreversible birth defects.

About World Health Organisation's (WHO):Headquarters– Geneva, Switzerland
Director-General- Tedros Adhanom
Germany to Become First Major Economy to Phase out of Coal, Nuclear Power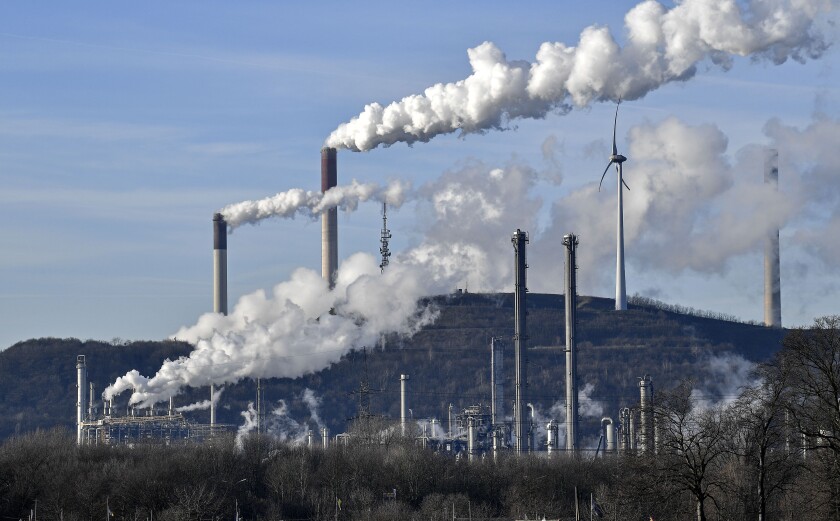 German became the first industrialized country to phase out of both coal and nuclear energy, On 3rd July 2020, both the houses of the German parliament approved the bill for shutting down the coal fired power plant by 2038 and to provide around 45 billion USD (40 billion Euro) for the affected regions.
Key Points:
i.This phase out is a part of Germany's "energy transition" to reduce the use of fossil fuels and to support the use of renewable resources.
ii.German closed its last coal mine in 2018 and committed to close its nuclear power plants by 2022.
iii.GreenPeace and other environmental groups protest against this plan  advocating that this won't speed up the process to achieve the targets of the Paris climate accord by reducing the greenhouse gas emissions by 2050.
iv.Germany utilises a great amount of coal which could affect the upcoming generation with 18years worth of carbon dioxide.
About Germany:
President– Frank-Walter Steinmeier
Minister of Environment– Svenja Schulze
Capital– Berlin
Currency– Euro
AIIB Releases USD 50 mn as 1st Tranche to L&T Infrastructure Finance for Renewable Energy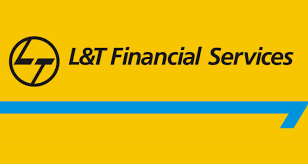 On 7, 2020 Asian Infrastructure Investment Bank(AIIB) has released USD 50 million in the first tranche of assistance to L&T Infrastructure Finance Ltd(LTIF), to fund renewable Energy Projects in the country. The released amount is part of a sanctioned USD 100 million External Commercial Borrowing(ECB) loan.
This is the 1st loan of AIIB to a non-banking financial company (NBFC) in India.
Gist about the project
i.The objective of the project is to enhance the supply of renewable energy in India by mobilizing private capital.
ii.On completion, the project will increase private capital investment in renewable energy projects in India, which will increase the provision of affordable, clean energy and reduce the level of greenhouse gas emissions.
Major Highlights
i.The loan proceeds will be used to finance large and mid-scale wind and solar power infrastructure projects in India.
ii.LTIF will establish an Environment & Social Monitoring System that will screen, categorise, appraise, contract and monitor sub-projects supported by AIIB in accordance with the AIIB Environmental and Social Standards(ESS).
iii.With closure of this financing deal with AIIB, LTIF has further diversified its long term funding sources.
Benefits of the partnership
This collaboration will enable the company to enhance its environmental and social capability, which help it to tap the international market for green finance, in the future.
The partnership will also aid LTIF to tap into the international market of green finance.
Note
i.L&T Infra Debt Fund (LTIDF), a unit of LTFH for refinancing operational infrastructure projects, intends to raise Rs 1,000 crore by way of Principal Protected Market-Linked Debentures. The Credit Analysis & Research Limited(CARE), a rating agency has assigned "AAA" to this instrument.
ii.L&T Finance had previously mentioned that it had plans to raise up to Rs 2,000 crore by issuing preference shares through public offer or private placement.
About L&T Finance Holdings Ltd:
LTIF is a wholly owned subsidiary of L&T Finance Holdings Ltd, a part of Larsen & Toubro Limited
Headquarters– Mumbai , Maharashtra
MD & CEO and Director on the Board of LTIF– Dinanath Dubhashi
About AIIB:
Headquarters– Beijing, China
President and Chairman of Board of Directors– Jin Liqun
Karur Vysya Bank Enters into Bancassurance Corporate Agency Partnership with Bajaj Allianz Life Insurance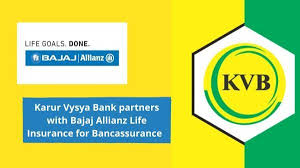 On July 8, 2020, Karur Vysya Bank (KVB), a Scheduled Commercial Bank in India has joined hands with Bajaj Allianz Life Insurance for bancassurance (selling of life assurance and other insurance products and services by bank).
Bancassurance Pact:

As per the pact, KVB will market all retail and group products of Bajaj Allianz including savings, retirement, investment, protection and critical illness life insurance products through its 780 branches.
Key Points:

i.Through this partnership, Bajaj Allianz will strengthen its penetration in southern India, leveraging tech-enabled servicing solutions & comprehensive life insurance products to KVB customers.

ii.KVB will also benefit from the advantage to offer their customers a value-packed life insurance solutions for their financial requirements under a single roof.

iii.Earlier on July 6, 2020, KVB has joined hands with Star Health and Allied Insurance Co Ltd for bancassurance.
What is bancassurance?
Bancassurance is a partnership between a bank and an insurance company, where the bank sells the tied insurance company's insurance products to its clients.
About Karur Vysya Bank:Headquarters– Karur, Tamil Nadu.
President & Chief Operating Officer(COO)- Natarajan Jagannathan
Tagline– Smart Way to Bank
About Bajaj Allianz Life Insurance:Headquarters– Pune, Maharashtra
MD & CEO- Tarun Chugh
NSDC Collaborates with Microsoft India to Provide Digital Skills to Indian Youth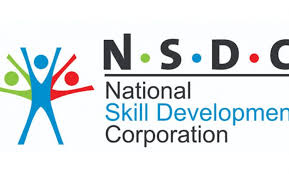 On July 08, 2020, The National Skill Development Corporation (NSDC), a not-for-profit public limited company has joined hands with tech giant company Microsoft India Private Limited, a subsidiary of American software company Microsoft Corporation, to enhance the digital skills of the country's youth. Under this, more than 1 lakh youth will be digitally enabled in the country in the next one year.
About the partnership:
As part of the tie-up, Microsoft's learning resource center, Microsoft Learn, will be integrated with NSDC's eSkill India portal to provide access to personalised learning paths and critical technology from entry level to advanced level like AI (Artificial Intelligence), machine learning (ML) and cloud computing so that the youth can be exposed to the nuances of today's digital economy.
Through the portal, e-skilling events, webinars and virtual sessions will be conducted across the country to support students, training partners and higher-education trainees enrolled under NSDC's skill training programs.
Key Points:
i.The partnership with NSDC is an extension of Microsoft's Global Skilling Initiative. Under this, the company is teaching new digital skills to 25 million people all over the world, which is needed in the coronavirus (Covid-19) economy.

ii.The integration between the two firms will give the youth a chance to redefine their skills for the digital economy.
About Microsoft India Private Limited:Headquarters Hyderabad, Telangana
President– Anant Maheshwari
About National Skill Development Corporation (NSDC):Headquarters– New Delhi
CEO and MD- Dr.Manish Kumar
Luxury Ride Signs Singer Sukhbir Singh as its Brand Ambassador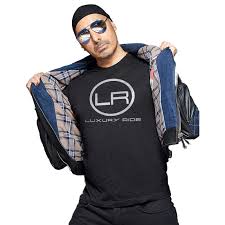 Luxury Ride has signed singer Sukhbir Singh as its brand ambassador. He will soon be seen in a full-fledged marketing campaign besides being leveraged across its upcoming brand and product communication initiatives.
About Sukhbir Singh:
i.Sukhbir Singh was born on November 9, 1969  in Jalandhar, Punjab. He is nicknamed as Prince of Bhangra.
ii.His 1st album is New Stylee, which won the 1996 Channel V Awards in three categories namely, Best Debut Album, Best Male Vocalist and Best Music Video (for "Punjabi Munde")
iii.Other albums include, Gal Ban Gayi and Hai Energy among others. He has sung the song 'Dil laga' from Dhoom 2 and with Canadian band Josh.
iv.He made a guest appearance in Pata Nahi Rabb Kehdeyan Rangan Ch Raazi(2012), Punjabi Film as himself
About Luxury Rides:
Luxury Rides is a chain of pre-owned, multi-brand luxury car showrooms. Its pre-owned luxury car portfolio includes Audi, BMW, Mercedes, Porsche, Volvo, Jaguar, Land Rover, Mini Cooper, and others.
Headquarters– New Delhi, India
Co-founder and MD–  Sumit Garg
Mylab Discovery Solutions Launches 'Compact XL' India's First Machine to Automate Manual Processes of Molecular Diagnostic Tests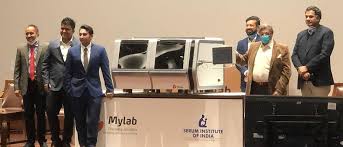 Mylab Discovery Solutions, Pune based molecular diagnostics company has launched 'Compact XL'- India's first machine to automate the manual processes of molecular diagnostic tests like RT-PCR test for COVID-19 on 7th July 2020.
The machine was unveiled by Adar Poonawalla, CEO of Serum Institute of India (SII).
About Compact XL:
Each component of Compact XL is designed and developed in India.
Compact XL is a bench-top machine that automates lab processes from sample handling to prepare RT-PCR ready tubes.
It is a cartridge-based machine and can test about 32 samples per hour such as plasma, tissue, sputum, and swab at the same time.
Compact XL will replace the need of 700 sq ft of clean room lab with a 4×3 benchtop machine and reduce the need of 3-4 expert technicians, saving operational costs for labs.
The machine reduces manual error and human efforts.
The demand supply gaps of highly skilled technicians for testing will be addressed.
The cost of the Machine is Rs 40 lakh (4 million).
About Mylab Discovery Solutions:
Executive Director: Mr. Shailendra Kawade
Managing Director: Mr. Hasmukh Rawal
"Golden Birdwing" from Uttarakhand surpassed "Southern Birdwing" to become India's largest butterfly after 88 years
The Himalayan butterfly named "Golden Birdwing (Troides aeacus)" has surpassed the "Southern Birdwing (Troides minos)" after 88 years to become the largest butterfly in India. The female species of the Golden Birdwing has a wingspan of 194 mm that is 4 mm larger than that of the Southern Birdwing with 190 mm wingspan while the largest wingspan in the male species of the Golden Birdwing is 106 mm. The largest female Golden Birdwing's forewing length is 90 mm.
The female Golden Birdwing was recorded from Didihat in Uttarakhand, the largest male was from the Wankhar Butterfly Museum in Meghalaya capital Shillong.
The new measurements of Golden Birdwing and 24 other species, are published in the latest issue of Bionotes, a quarterly newsletter for research on life forms. This study of Lepidoptera was done by Shristee Panthee of the University of Chinese Academy of Sciences in Yunnan, China and Peter Smetacek of the Butterfly Research Centre at Bhimtal in Uttarakhand. The measurement used in the study by authors is wingspan.
Key Points:
-Golden Birdwing is followed by Common Windmill (Byasa polyeuctes) at 98 mm, Great Windmill (Byasa dasarada) at 96 mm, and Common Peacock (Papilio bianor) at 78 mm- all from Uttarakhand.
-The smallest butterfly is the Quaker (Neopithecops zalmora) with a wingspan of 18 mm and forewing length of 8 mm.
About Southern Birdwing:
Southern Birdwing (190 mm) was recorded in 1932 by Brigadier Evans, a British military officer and lepidopterist (a person who studies or collects butterflies and moths). He measured the butterfly from the centre of the thorax to the tip of forewing apex, the outcome of measurement was then doubled to to obtain the exact measurement.
About Uttarakhand:
Chief Minister– Trivendra Singh Rawat
Governor– Baby Rani Maurya 
Capital– Dehradun, Gairsain (summer capital)
New species of a Fan-Throated Lizard, 'Sitana Dharwarensis' Discovered from Northern Karnataka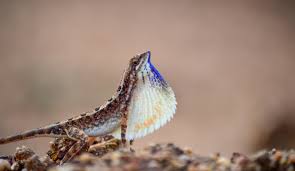 A 3 member team has discovered a new species of a fan-throated lizard, Sitana dharwarensis, from the barren lands of northern Karnataka's Bagalkot district. The study on the discovery was published in Bonn zoological Bulletin.
Gist about Sitana dharwarensis
i.The species belongs to the genus Sitana and derives its name from the Dharwar craton, a piece of the Earth's crust formed 3.6-2.5 billion years ago.
ii.Though it is similar to a fan-throated lizard species, Sitana laticeps, it bears a much larger throat fan or dewlap. Its distinctness was confirmed after comparing the DNA sequences and micro-CT-scans of the two species.
iii.When compared to other fan-throated lizards, it is larger in size.
iv.It is restricted to the area surrounded by two major rivers namely Krishna and Dungapatra, which likely acts as biogeographic barriers for terrestrial lizards.
About the team
The team includes Mumbai residents Mayuresh Ambekar and Zeeshan Mirza from Bengaluru's National Centre for Biological Sciences (NCBS) and Mangalore resident, Arya, a Class 12 student at Inventure Academy, Bangalore.
Note
This is the 2nd species discovered from the open scrub and rock terrain of northern Karnataka after Hemidactylus vijayraghavani, a gecko.
Most of these newly described species survive outside the protected areas. In many such places, local populations are at risk of being wiped out.
About Karnataka:
Capital– Bengaluru
Governor– Vajubhai Vala
Chief Minister– BS Yediyurappa
Valtteri Bottas Won the Formula One Season-Opening Austrian Grand Prix
On 5th July 2020, 20 year old Finnland driver Valtteri Bottas with Mercedes won the Formula One (F1) season-opening Austrian Grand Prix (GP) , surpassing his Mercedes team mate and Formula One champion Lewis Hamilton.
Key Points:
i.The race was interrupted 3 times and 9 of the 20 drivers including  Red Bulls of Max Verstappen and Alexander Albon abandoned the race.
ii.Hamilton the only black driver in F1,  due to the 5second penalty for causing a collision he was dropped from second to fourth position.
iii.Because of Hamilton's penalty, Charles Leclerc took second place for Ferrari and Lando Norris third for McLaren.
iv.The podium position winners held up a black t-shirt with "End Racism" captioned on it.
A Book Titled 'Mahaveer:The Soldier Who Never Died' Authored by A.K. Srikumar & Rupa Srikumar
The book, titled 'Mahaveer: The Soldier who never died' is authored by award winning author A.K. Srikumar and his wife, Rupa Srikumar. The book is a patriotic story about the 
courage and selfless love of Jaswant Singh Rawat who is one of the legendary Garhwali soldiers fought  in Indo-Chinese battle of Nuranang in 1962 . The book is published by Rupa Publications and represented by The Book Bakers.  
Essence of the book
i.The book portrays also a love story about two Monpa  girls(Sela and Noora), and their devotion to the Indian soldier, whose devotion in turn is for the motherland. 
ii.It is a jam packed story of love, action, adventure, motivation, emotion and suspense.
iii.It educates people about the soldier who was with a lion's heart and chose to make sacrifices for the sake of the nation. 
Key Info about the book
The book was launched before the COVID-19 pandemic. During the lockdown period, e-book sales have been growing extensively.
About the authors:
A.K. Srikumar's most of his nine children's books won prizes in the Children's Book Trust's annual competition, includes 'Operation Polo' (1997) 
Rupa Srikumar has translated Yasmin Khalid Rafi's Mohammed Rafi: My Abba – A Memoir from Hindi to English. 'Mahaveer: The Soldier who never died' is Rupa's first novel. 
Andhra Pradesh celebrates Rythu Dinotsavam (Farmer's Day) on Birth Anniversary of YS Rajasekhara Reddy – July 8
On 8th July 2020, Andhra Pradesh celebrated Rythu Dinotsavam (Farmer's Day) to mark the 71st birth anniversary of YS Rajasekhara Reddy, 14th Chief Minister of Andhra Pradesh. The first Ruthu Dinotsavam(Farmer's Day) was celebrated on 8th July 2019.
Background:
Y.S Jagan Mohan Reddy, the current Chief Minister of Andhra Pradesh and the son of YS Rajasekhara Reddy, issued the Government Order(GO) to designate July 8th of every year as the Ruthu Dinotsavam(Farmer's Day) commemorating the birth anniversary of the late YS Rajasekhara Reddy.
YS Rajasekhara Reddy:
i.He entered politics in 1978 and was elected 5 times to the state assembly and 4 times to the Lok Sabha.
ii.He served as the Chief Minister of Andhra Pradesh from 2004 to 2009 and was again elected as the Chief minister in 2009.
iii.He introduced the 108 and 104 services in Andhra Pradesh.
iv.He died in a helicopter crash on 2nd September 2009.
Events 2020:
i.CM YS Jagan Mohan Reddy releases the book "Naalo…Naatho…YSR"(Within me..With me…YSR) about YS Rajasekhara Reddy life incidents till he took oath as CM, authored by YS Vijayalakshmi at Idupulapaya in Kadapa district.
ii.The AP government has replaced the old ambulances and launched 412 new ambulances under 108 service and also introduced 656 mobile medical units.
iii.The government has given the directives to name the Farmer's Reassurance centre as Dr. YSSAR Farmers Assurance Centers.
About Andhra Pradesh:
Chief Minister– YS Jagan Mohan Reddy
Governor– Biswa Bhusan Harichandan
Capital–  Amaravati
NASA Astronaut observed comet "Neowise" from ISS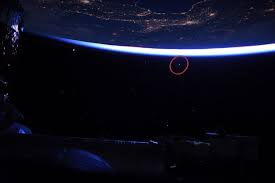 The images of the comet Neowise(C/2020 F3), were captured by NASA astronaut Bob Behnken from International Space Station (ISS) camera, which was discovered  by the Neowise space telescope, short for the Near-Earth Object Wide-field Infrared Survey Explorer(on March 27, 2020).