Search and Join Telegram Channel:
Search Talk With Abdul You can do directly from the Telegram app. The process is slightly different for the Android and IOS app

Now, type in the name Talk With Abdul in Telegram and select it from the search results.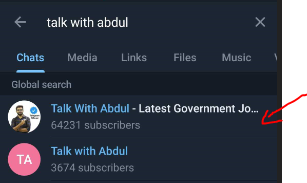 This will open the Telegram channel. You can browse around to see the latest updates.
When you're ready to join the channel, just tap the "Join" button.