TASL is inviting applications for the post of Analyst from freshers. The interested candidate for TASL recruitment 2022 with mentioned qualifications can apply for the post through the link provided at the end of the article. The salary of it is Rs. 6,50,000 per anum. The starting date of the application is 19-8-2022. Please scroll down the careerbywell page for more details about the job role and responsibility, eligibility criteria and salary, etc. The last date of application is 19 September 2022.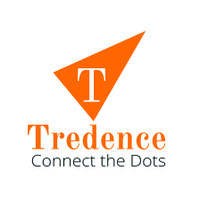 ABOUT TASL(TASL RECRUITMENT )
The tredence is a global data science solutions provider focused on solving the last-mile problem in A1. The 'last mile is the gap between insight creation and value realization. tredence is a Silicon Valley-based Big Data & Decision Sciences company with the vision of making analytics simpler and more tangible.
JOB DESCRIPTION:
| | |
| --- | --- |
| Job Role | Analyst (full-time job) |
| Qualification | B.E/ B.Tech |
| Experience | Fresher |
| Total Vacancy | 20 |
| website | www.tredence.com |
| Salary | Rs. 6,50,000 |
| Start date | 19-8-2022 |
| Last date | 19-9-2022 |
DETAILED ELIGIBILITY:
EDUCATIONAL QUALIFICATION:
The candidate must have BE/BTech from a reputed University.
ROLES & RESPONSIBILITY:
As an Analyst, you will learn The Tredence Way of innovation & delivery; collaborate & be part of the team that solves business problems that involve.
Brainstorming with clients, stakeholders, and Tredence internal teams to define a business problem
Translating the business problem into an analytical problem and then solving the analytical problem using a combination of Tech, Math, and Domain knowledge.
Applying fundamentals of agile, CI/CD delivery.
Learning to work & adapt to Tredence and client infrastructure and application security standards.
Required skills:
Insight development by analyzing big data.
Understanding the value in data management and passion to apply AI, ML & DL.
Understanding of unified data architectures & scalable data sets
Data cleaning & processing
Excellent communication skills Collaborative mindset to work with clients, ecosystem, and internal group.
Should be an interested candidate for TASL recruitment in learning Coding.
SELECTION PROCESS: Go through training of 8 to 10 weeks "Full Stack Analyst Program (FSAP)".
HOW TO APPLY FOR TASL RECRUITMENT 2022 ?
MORE DETAILS: CLICK HERE
APPLY HERE: CLICK HERE
ALSO READ: DRDO RECRUITMENT 2022
WELL ACADEMY WISHES YOU THE BEST OF LUCK!!